Master koi is a nice small cute lil food outlet in sushant lok. The place has some great dishes to offer to the foodies. The outlet has a seating capacity of 20-30
people. Being a veg foodie i tried some nice food items. All the items were good in taste and best in presentation. The staff is nice and friendly. Deepak the manager assessed us throughout the time. The ambience is simple yet beautiful with a huge wallapaper on one wall. So here the list of dishes we ordered..
Veg moo shu
koi chii basil potato
mushroom wrap
veg chinese stone bowl
pickle vegetable
veg kimchi fried rice
veg pad thai noodles
These are all the dishes. Now coming to drinks we were sevred two of the best drinks of the place
wat a melon
spciy guava
Coming to deserts they were out of the world man. They were so nice that i could not resist but finished them in less than 10 min from when they arrive. The deserts .
The 420
jellied water chesenuts with sweet coconut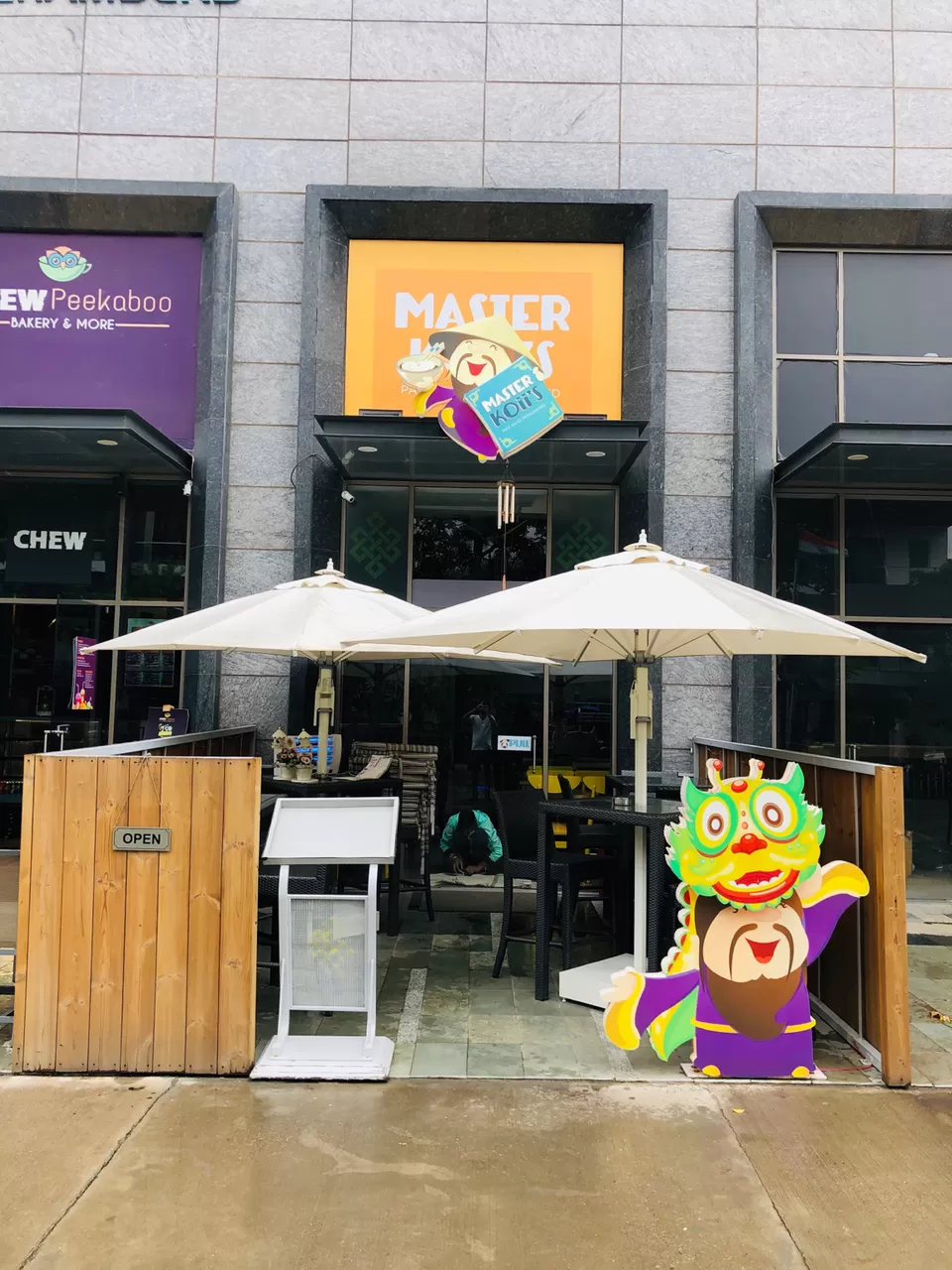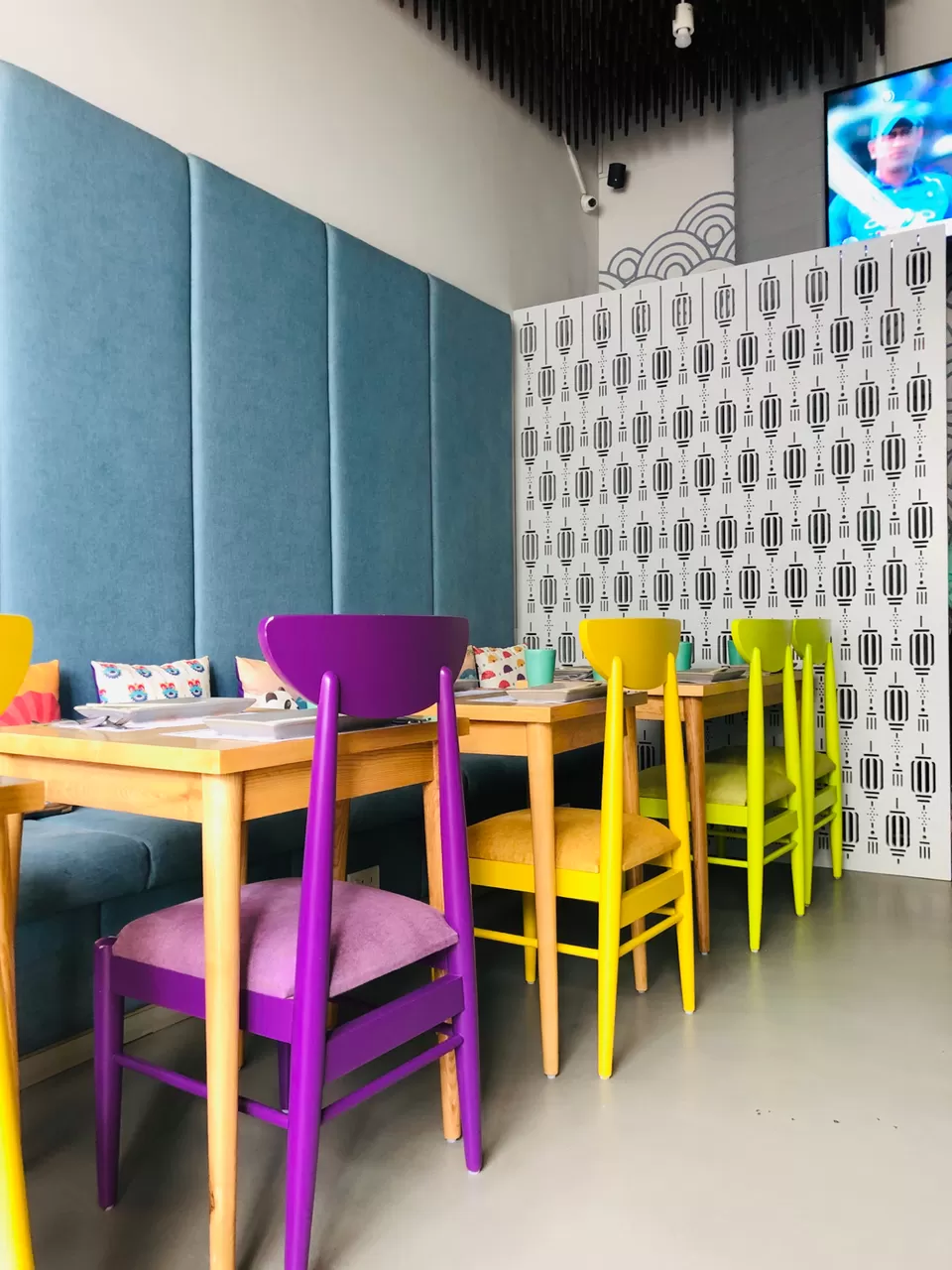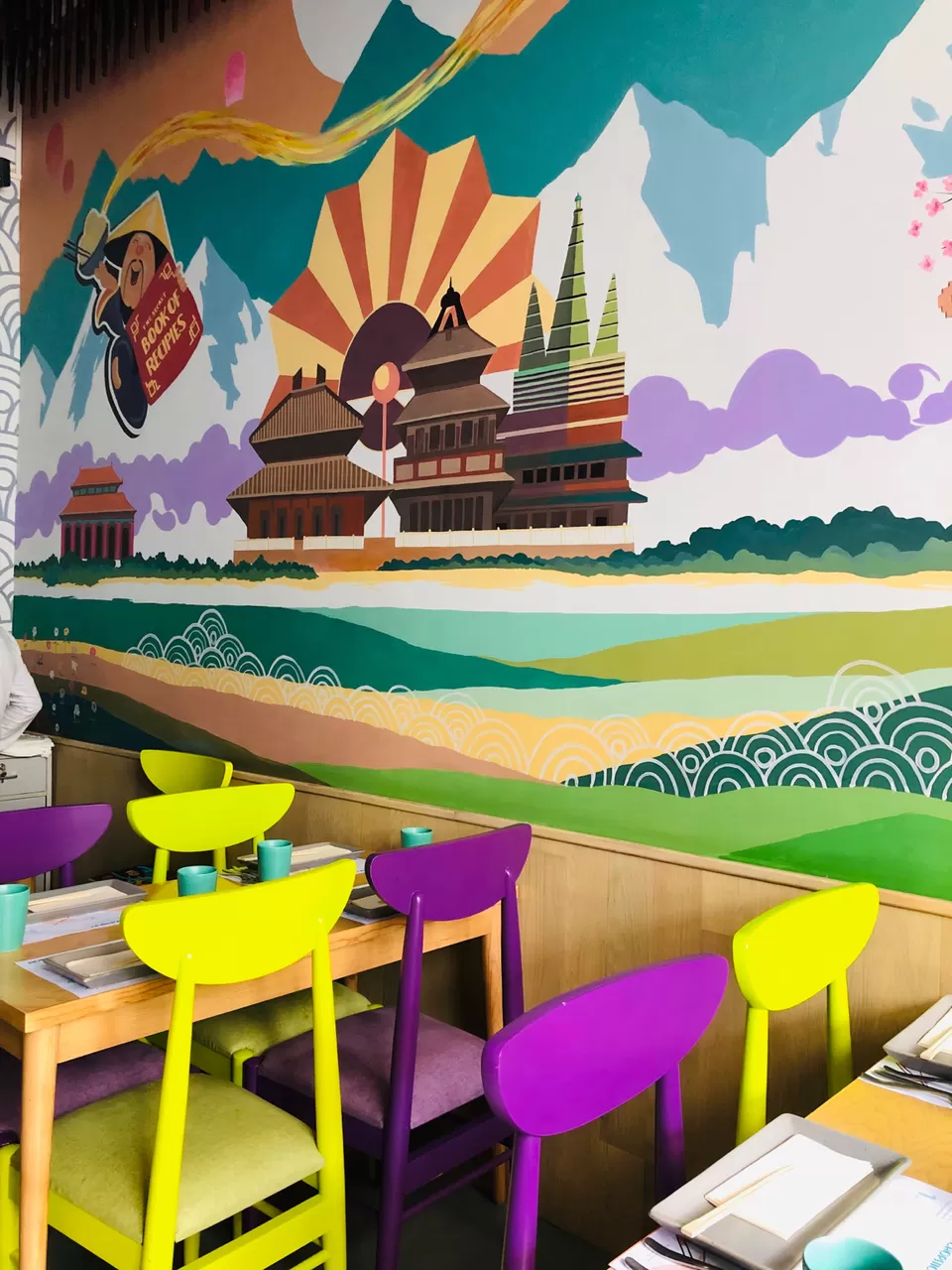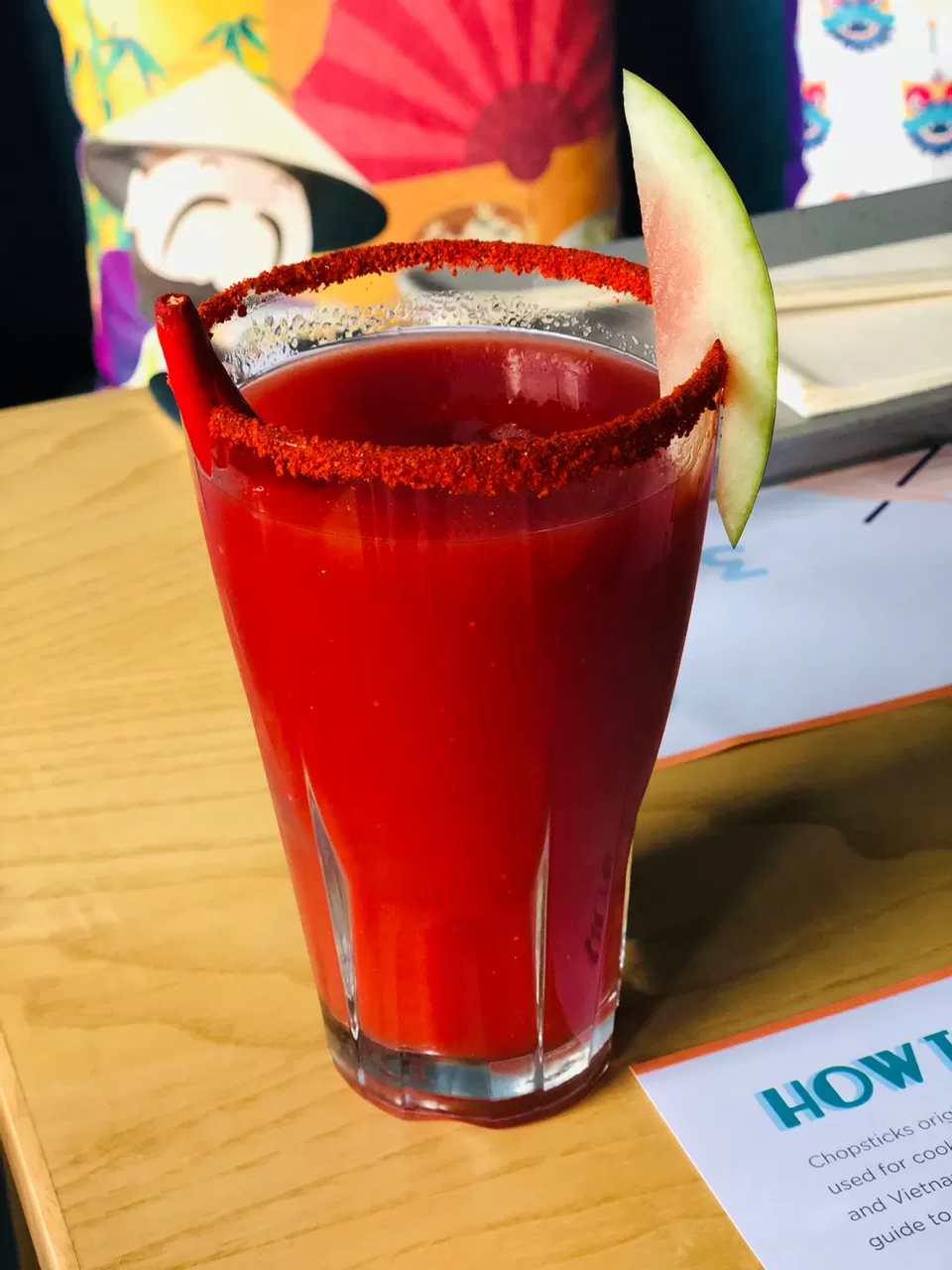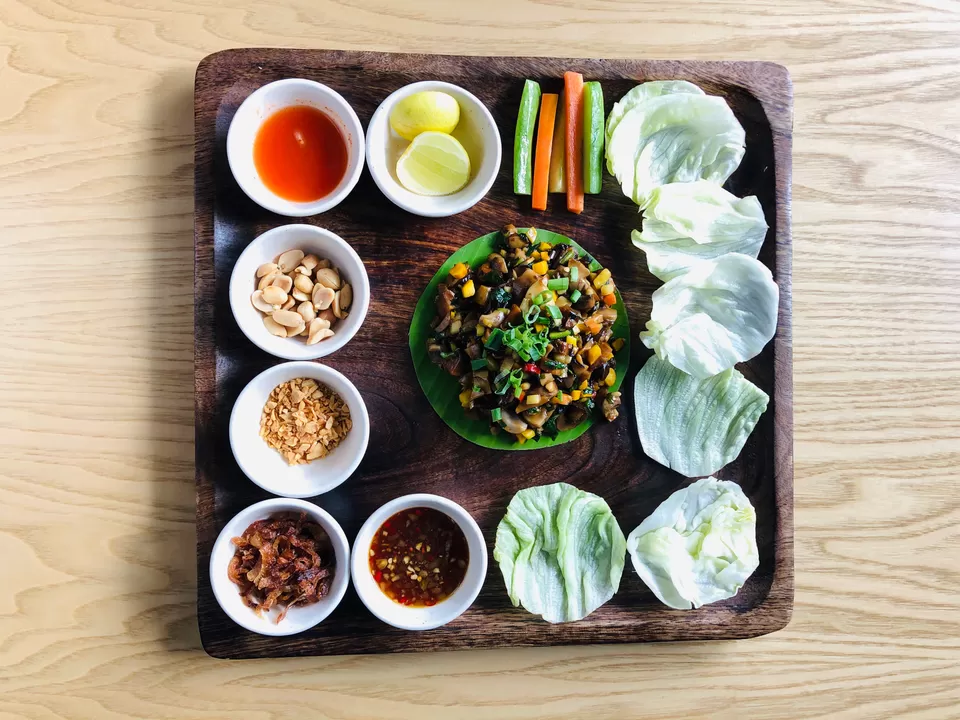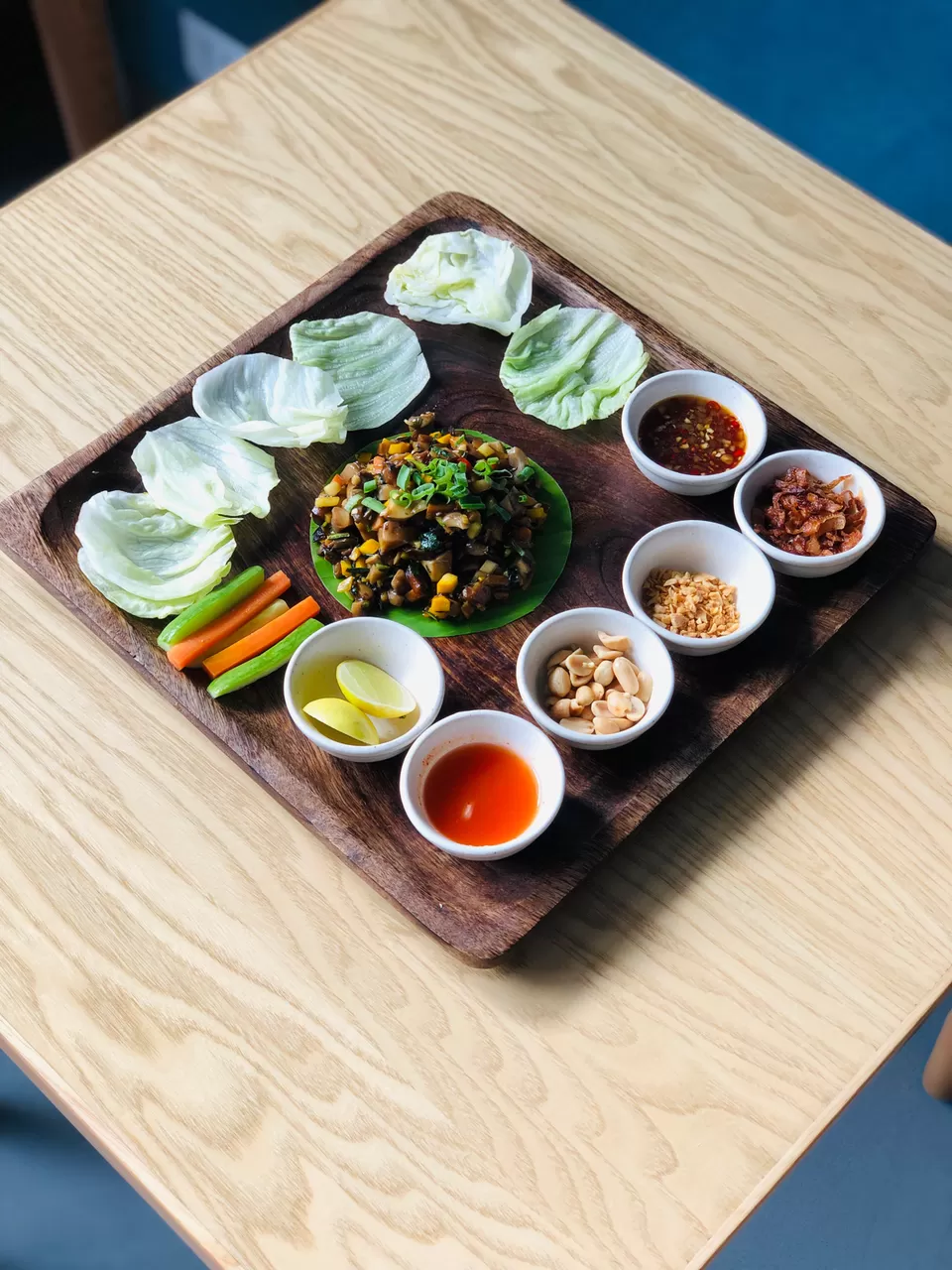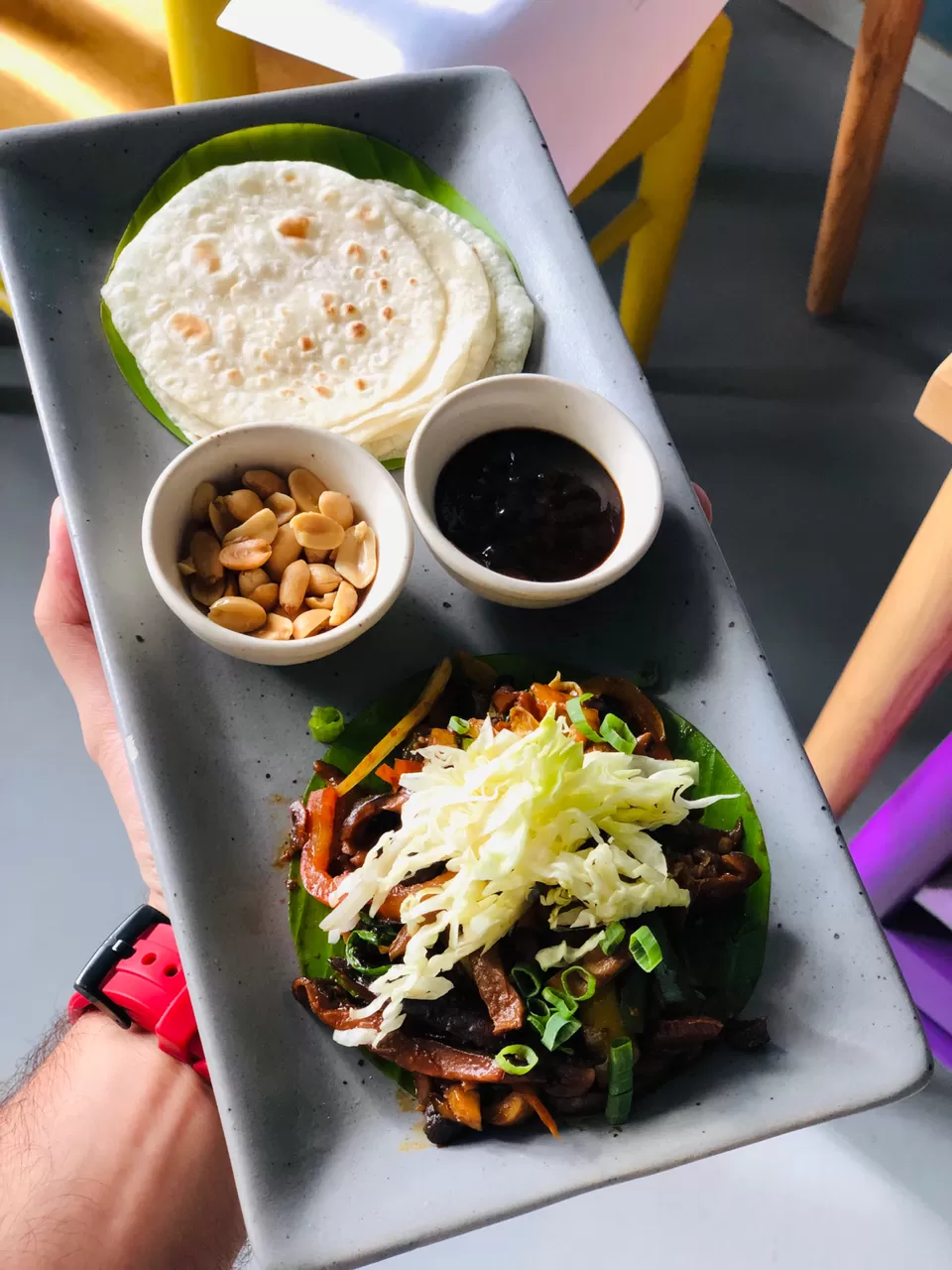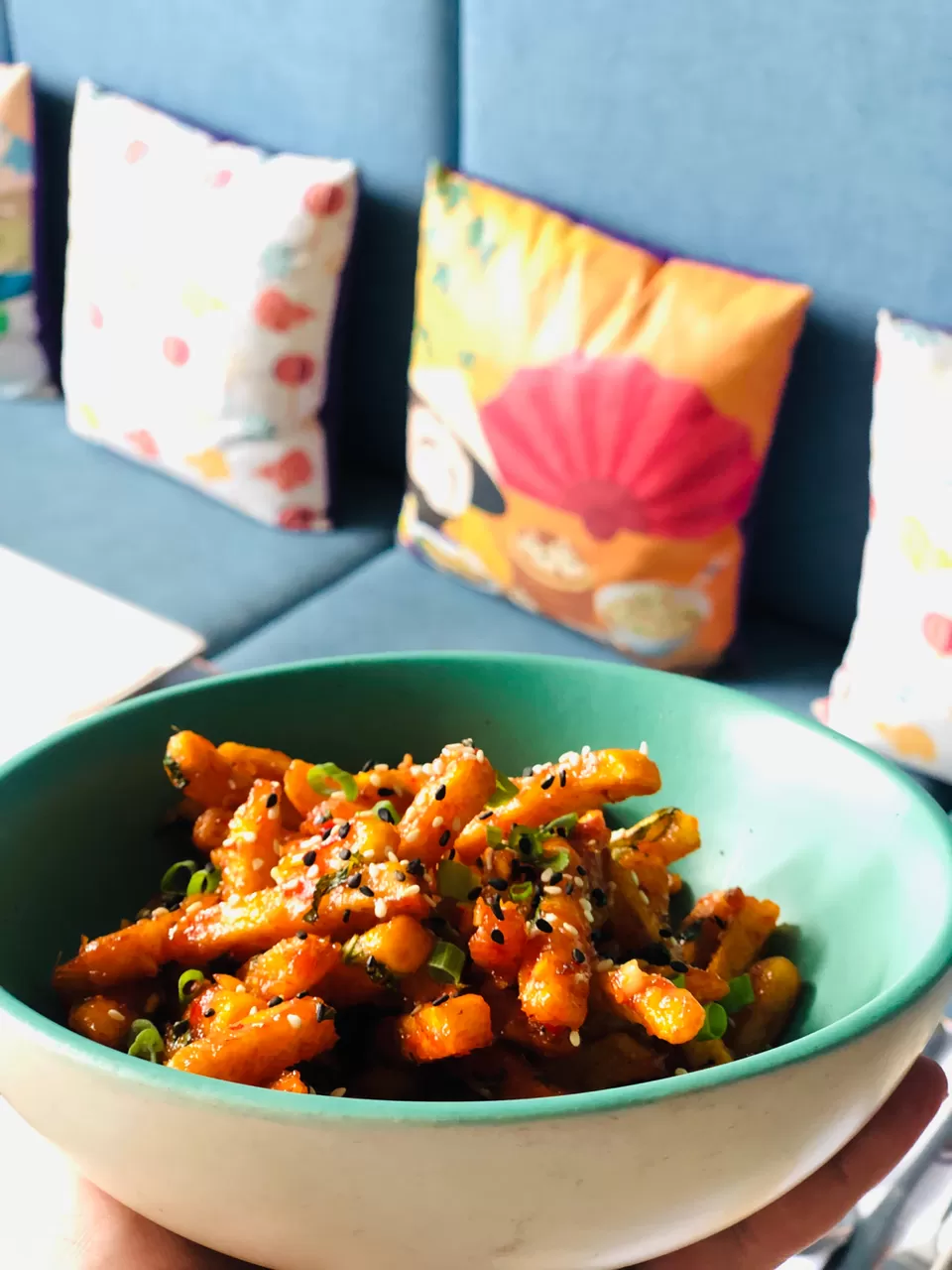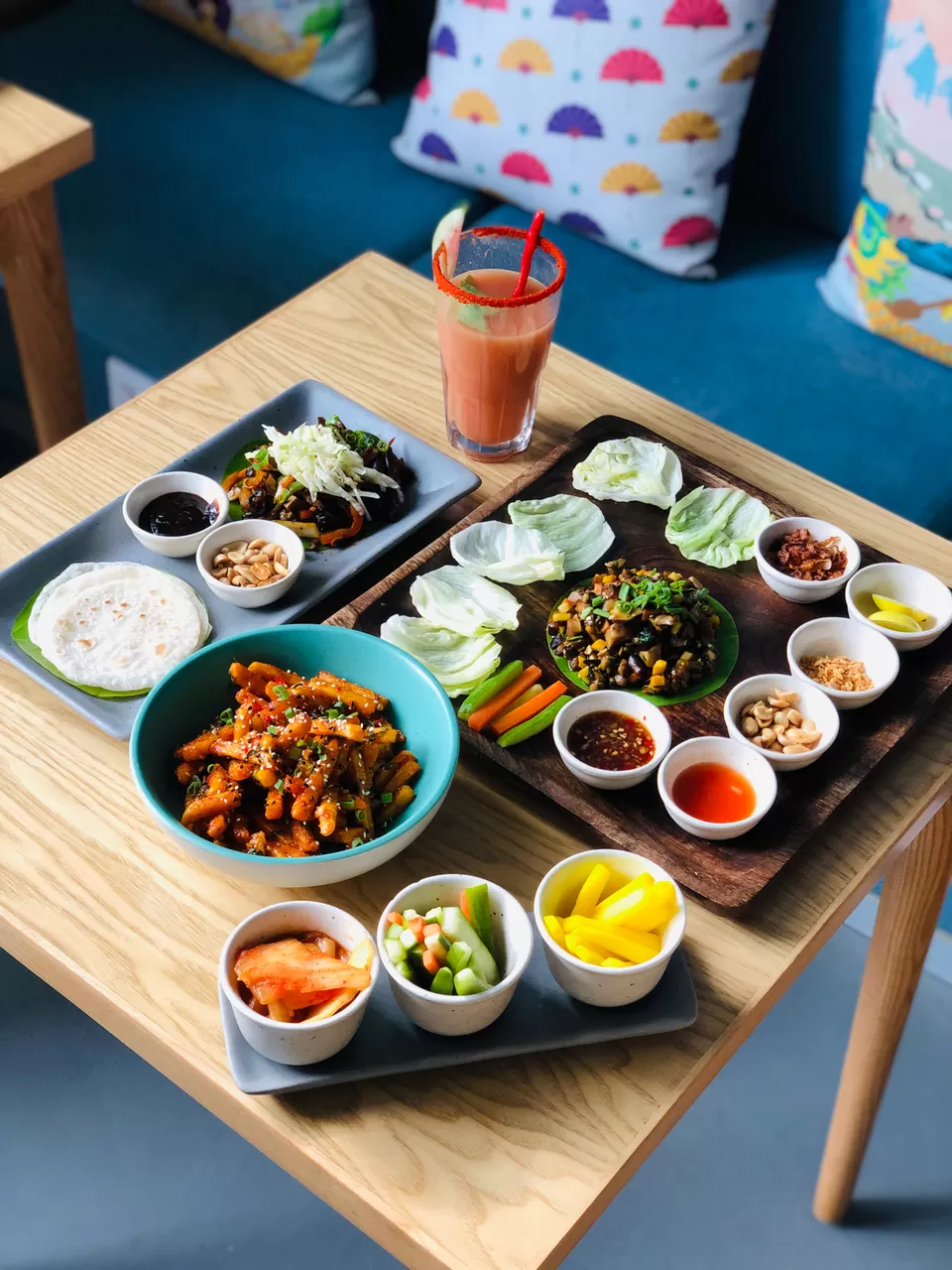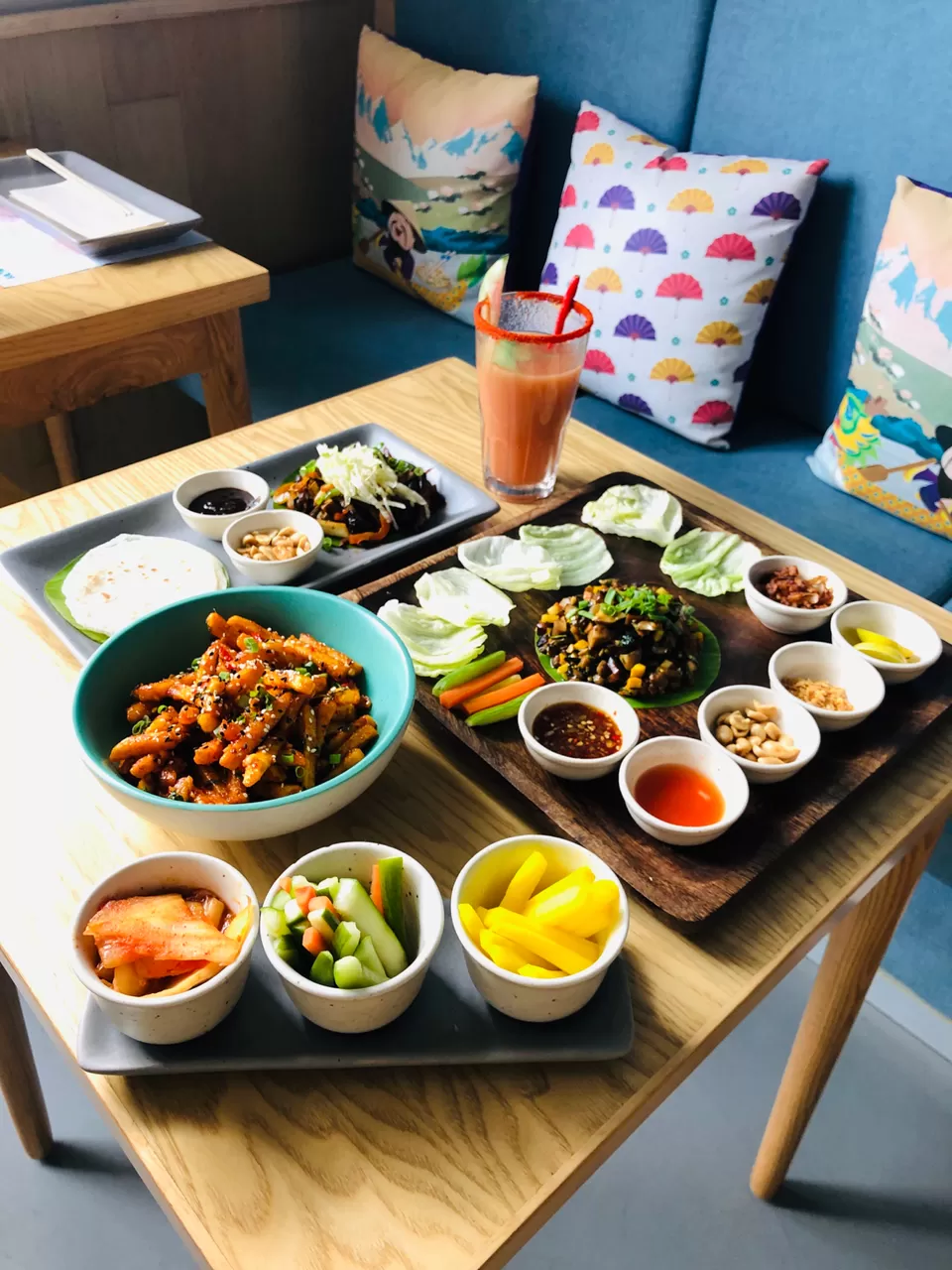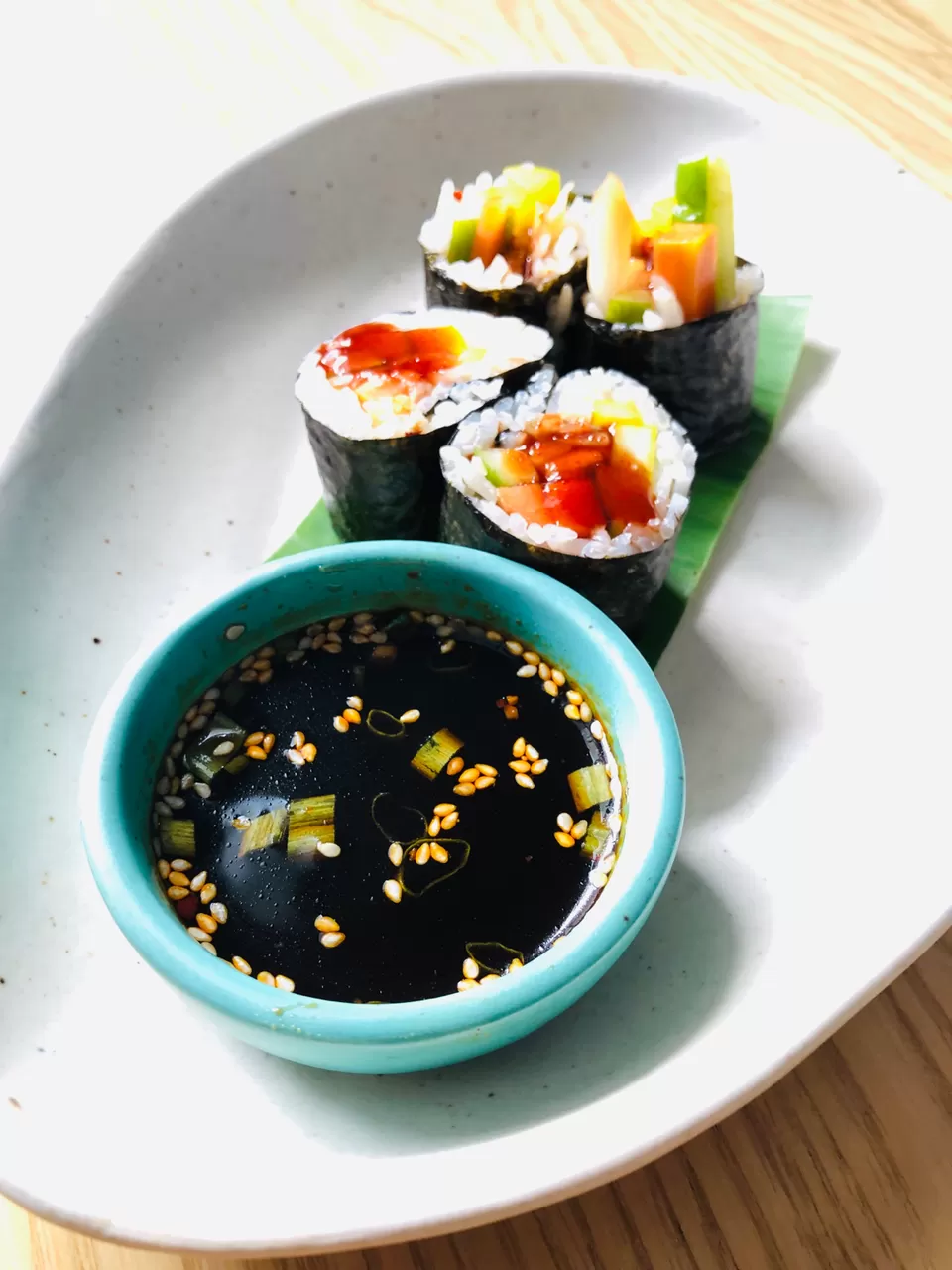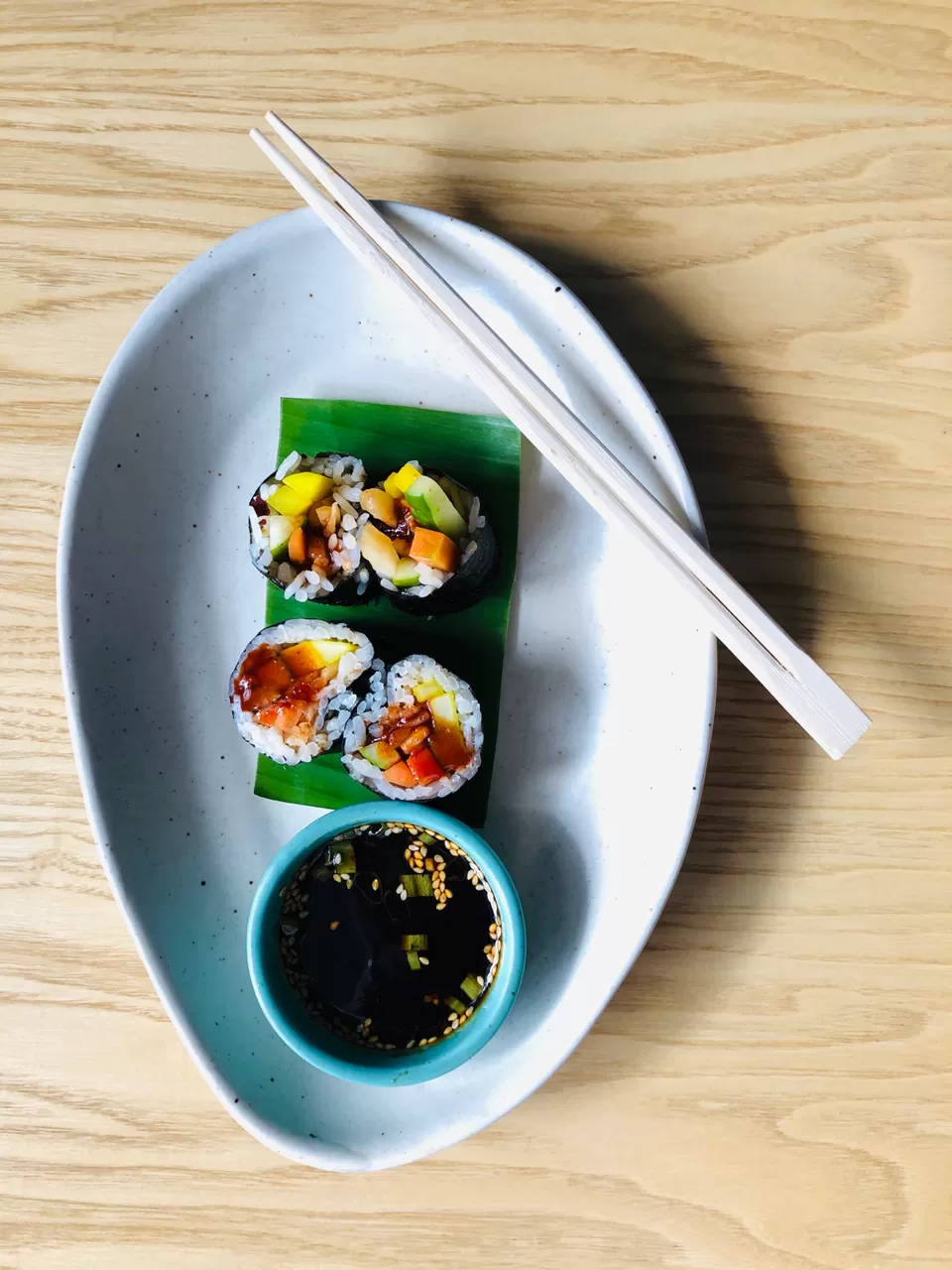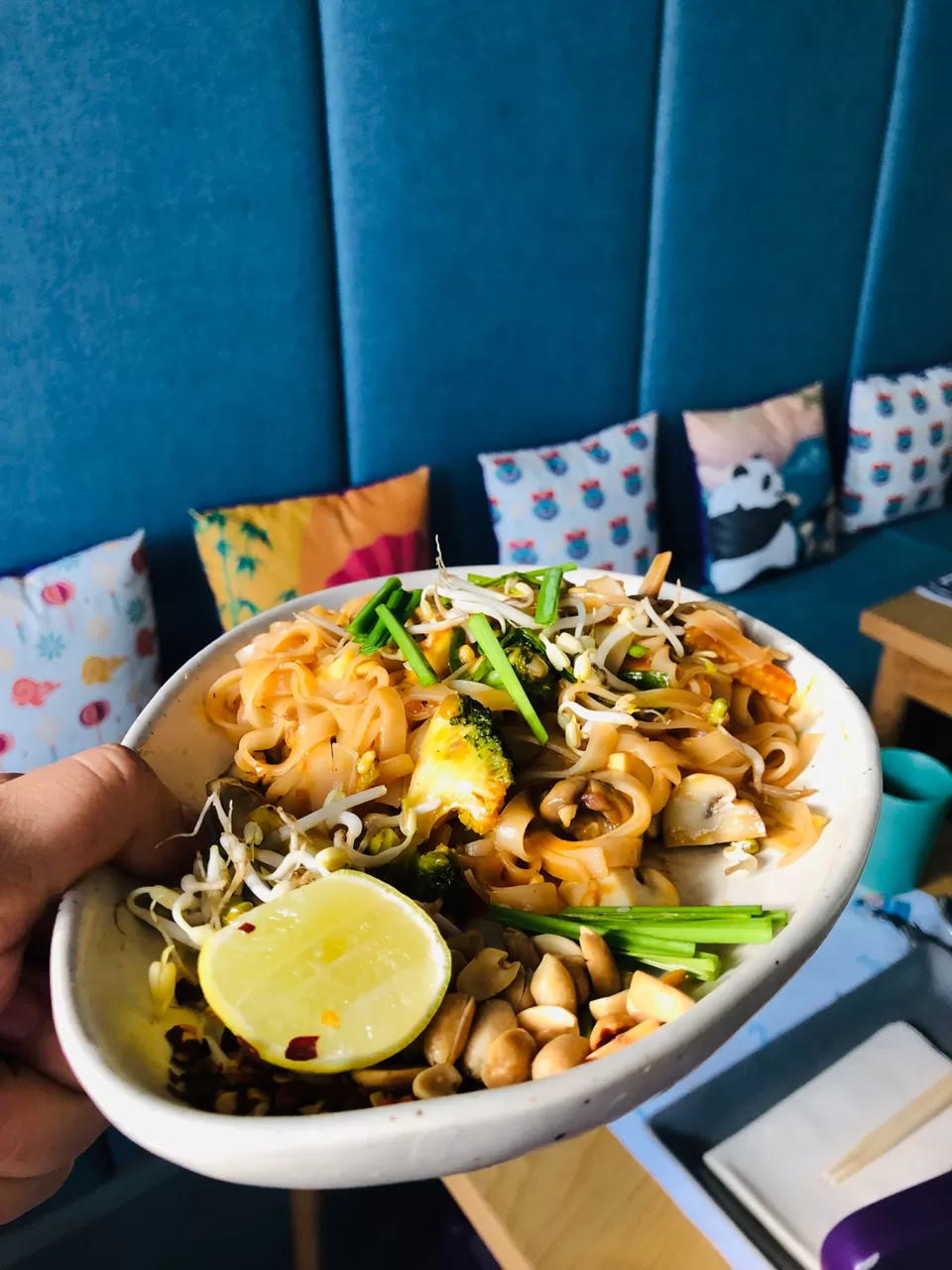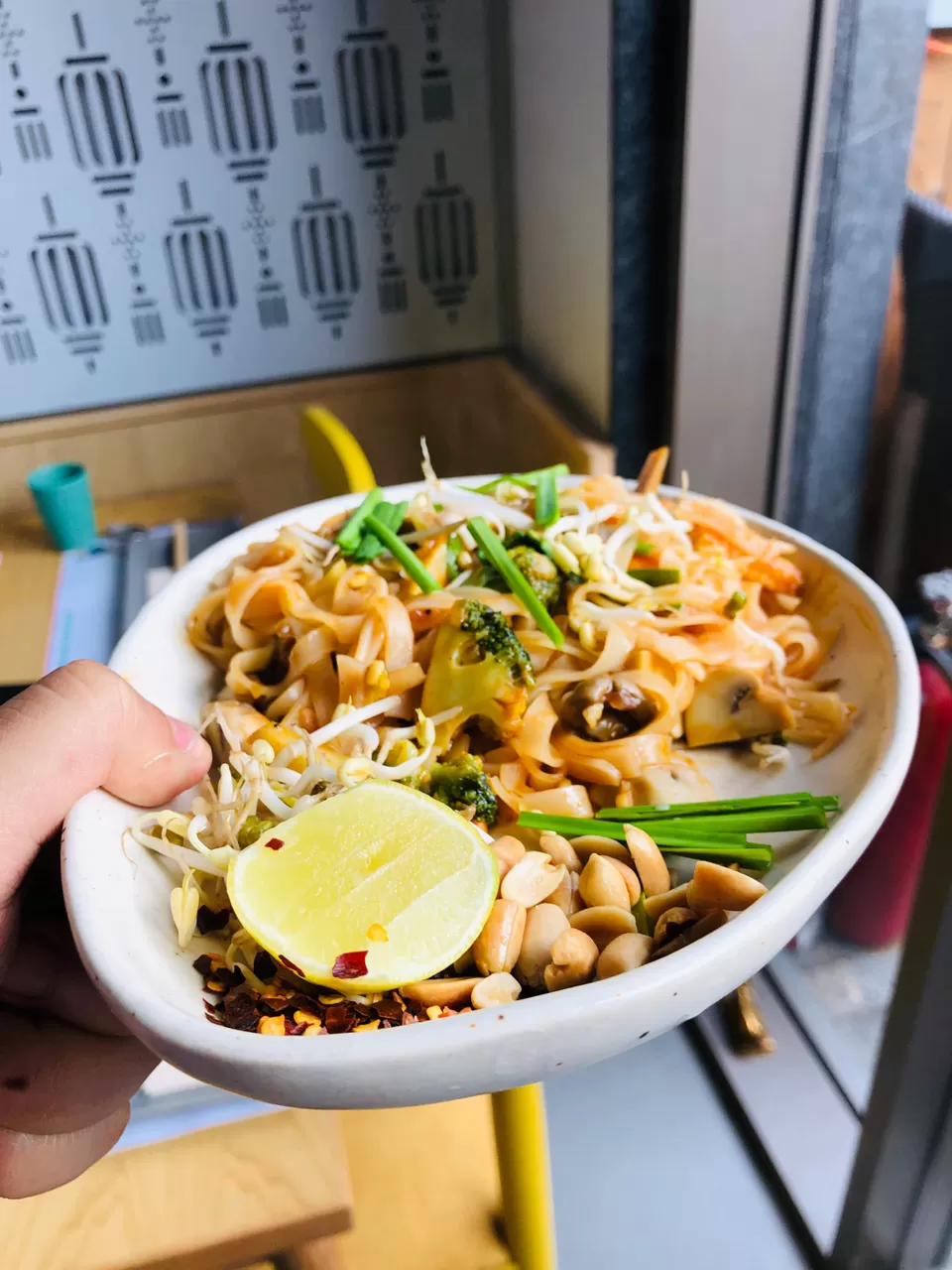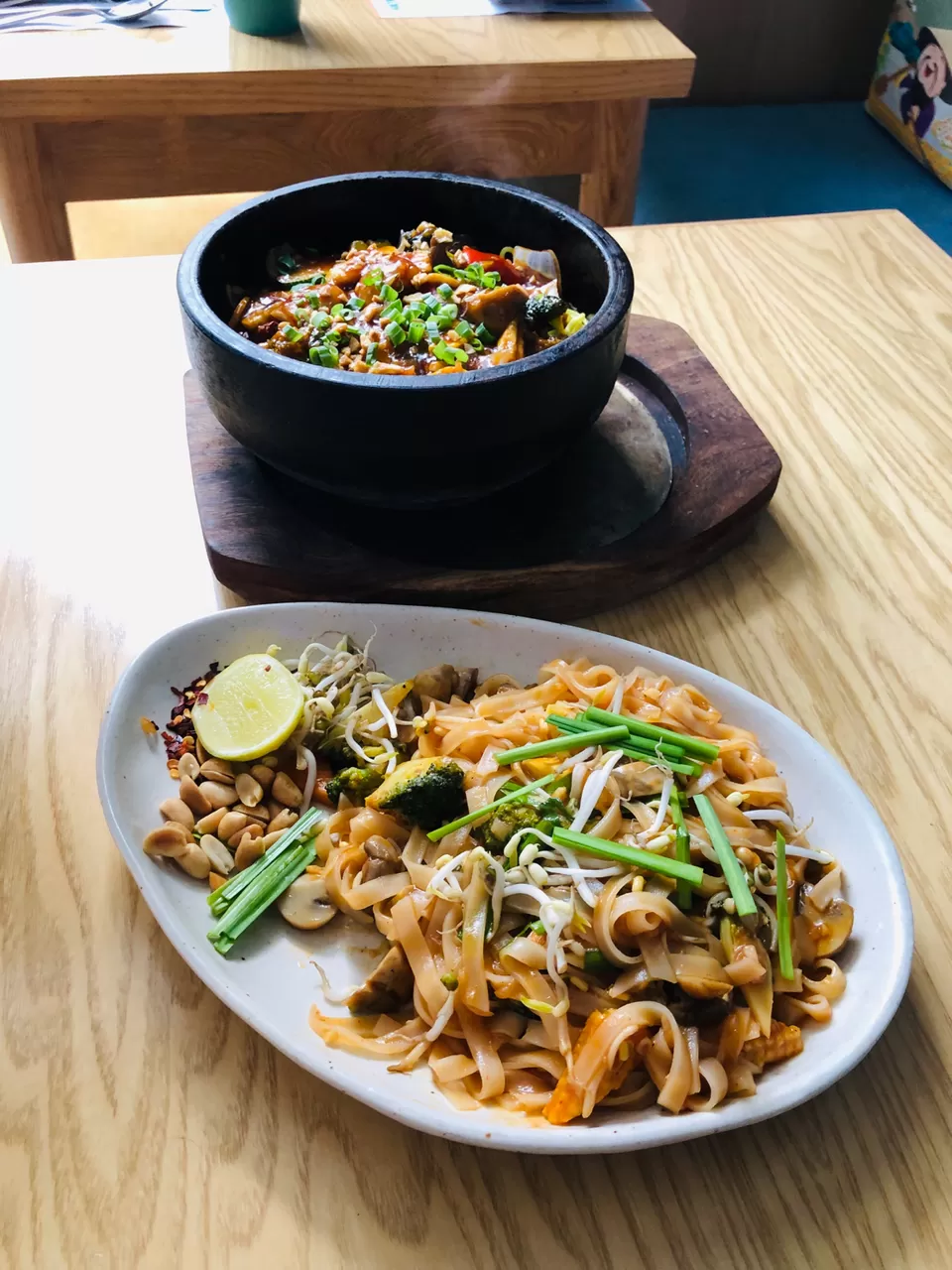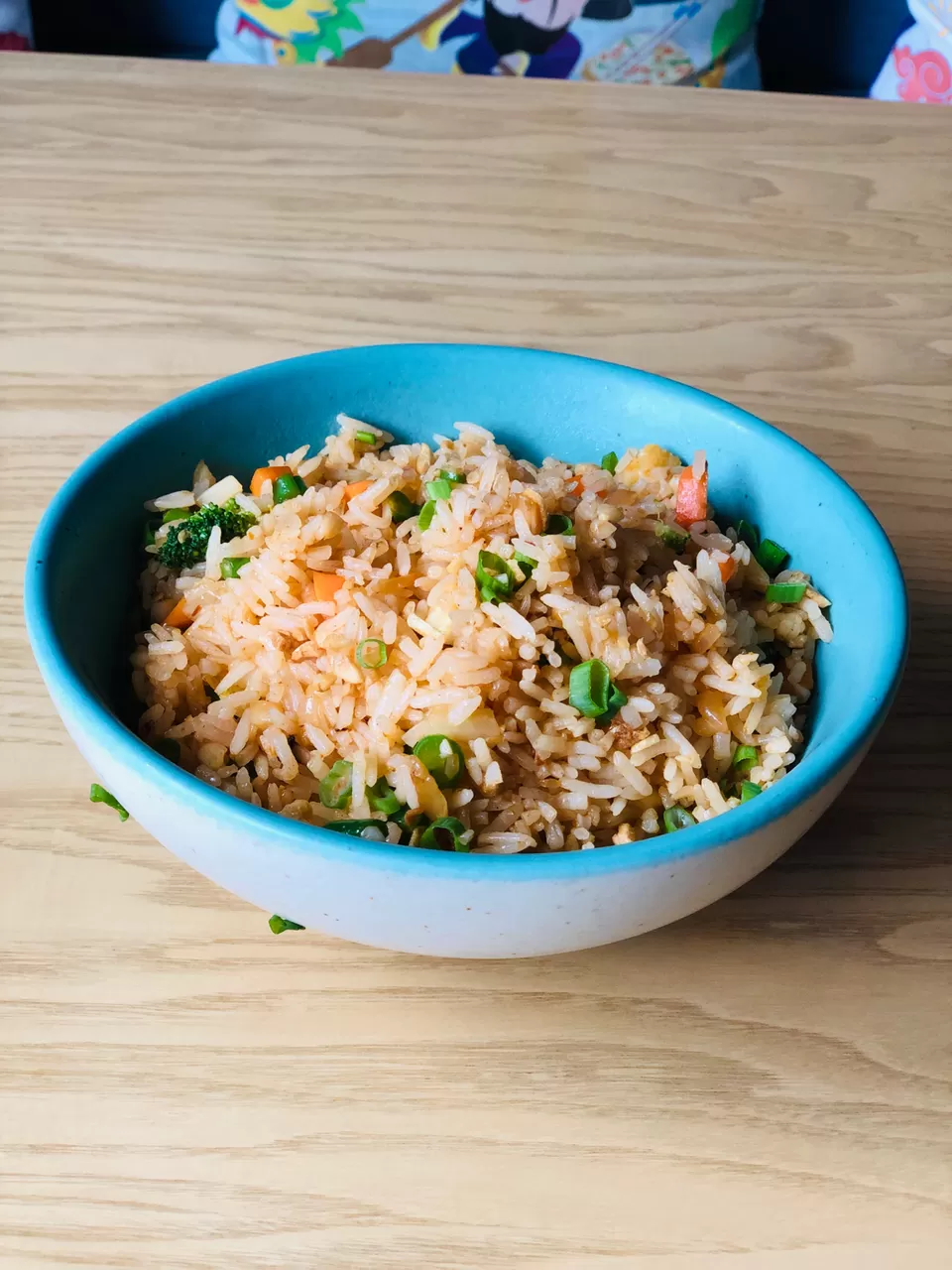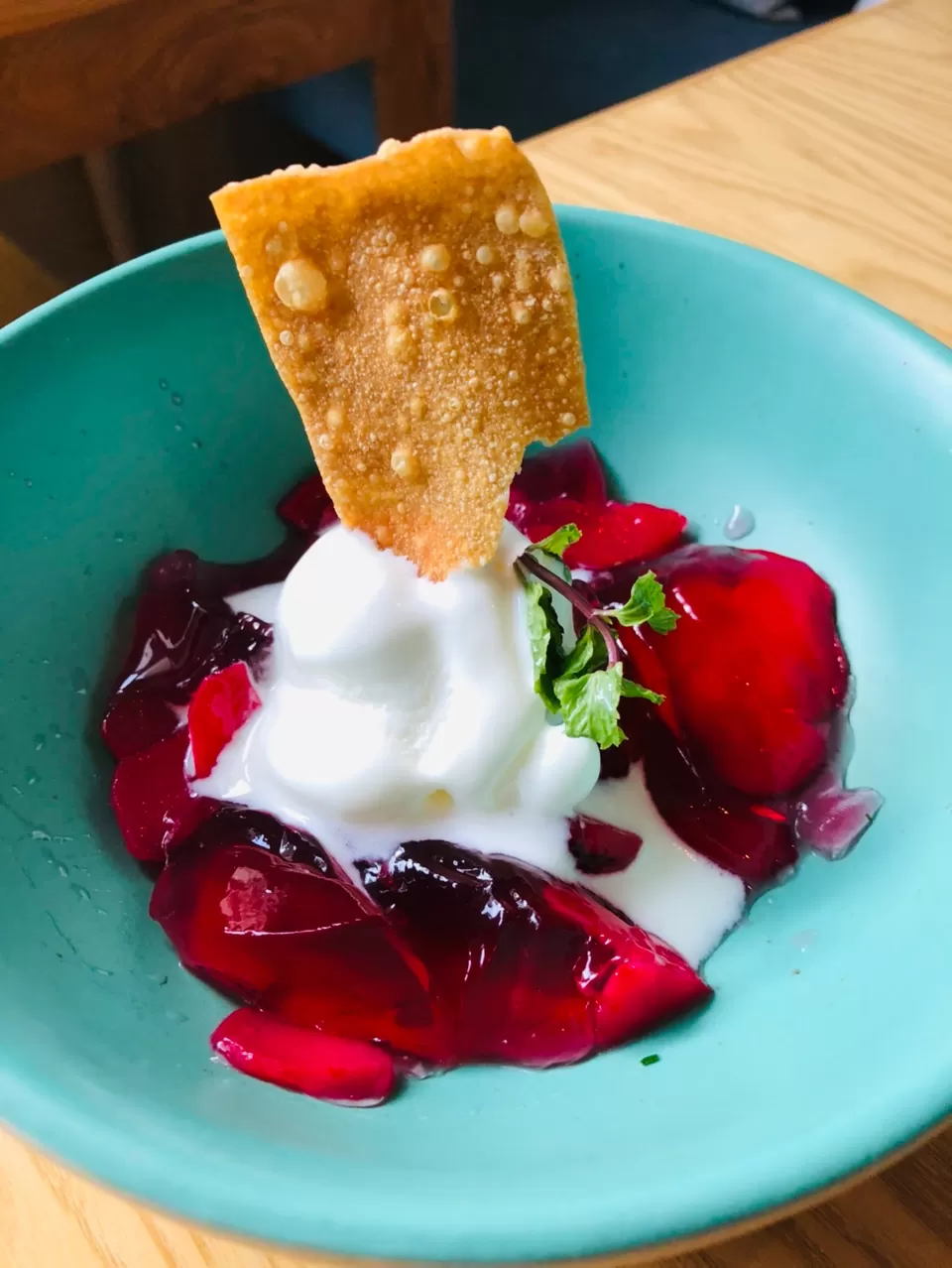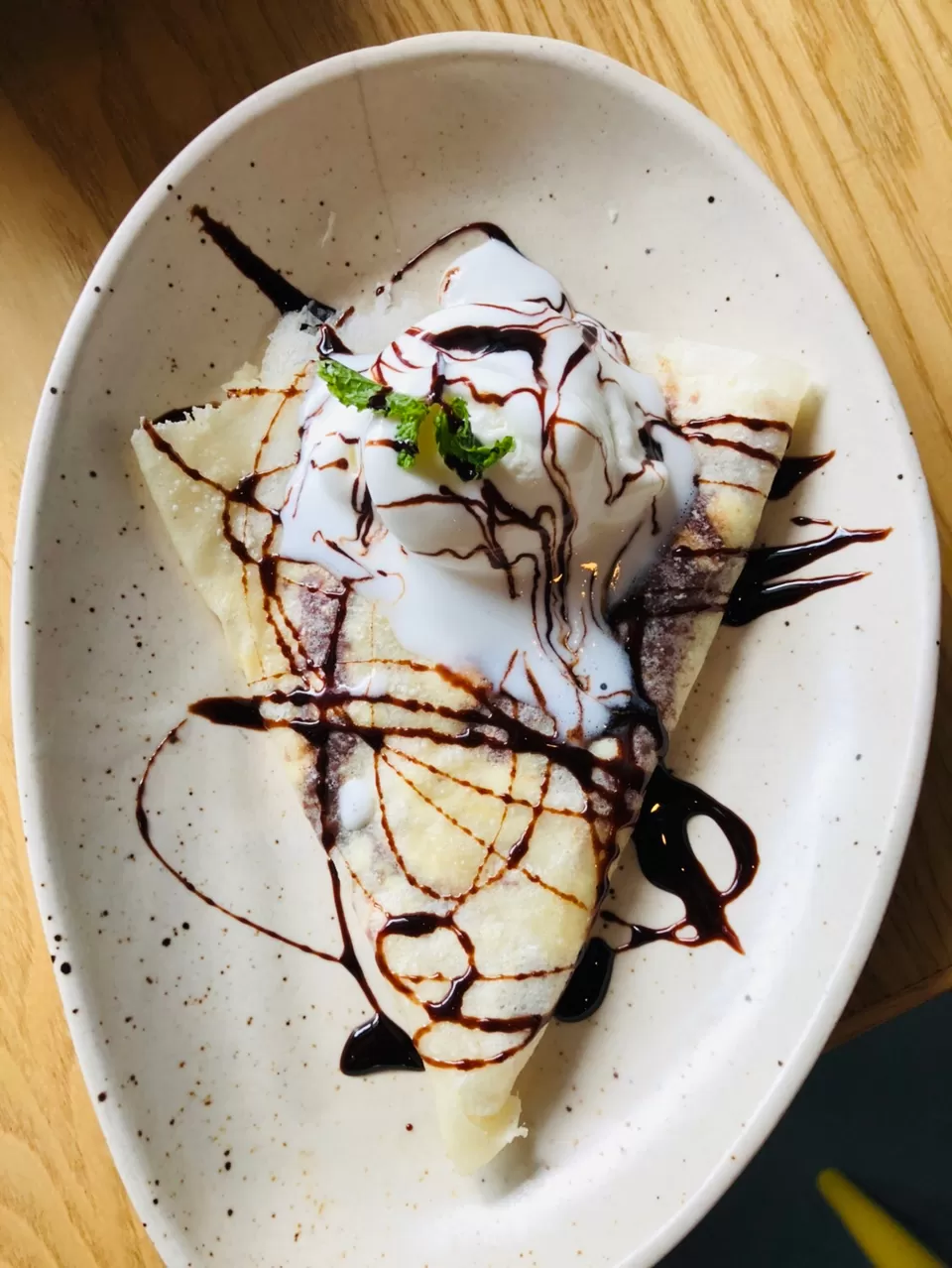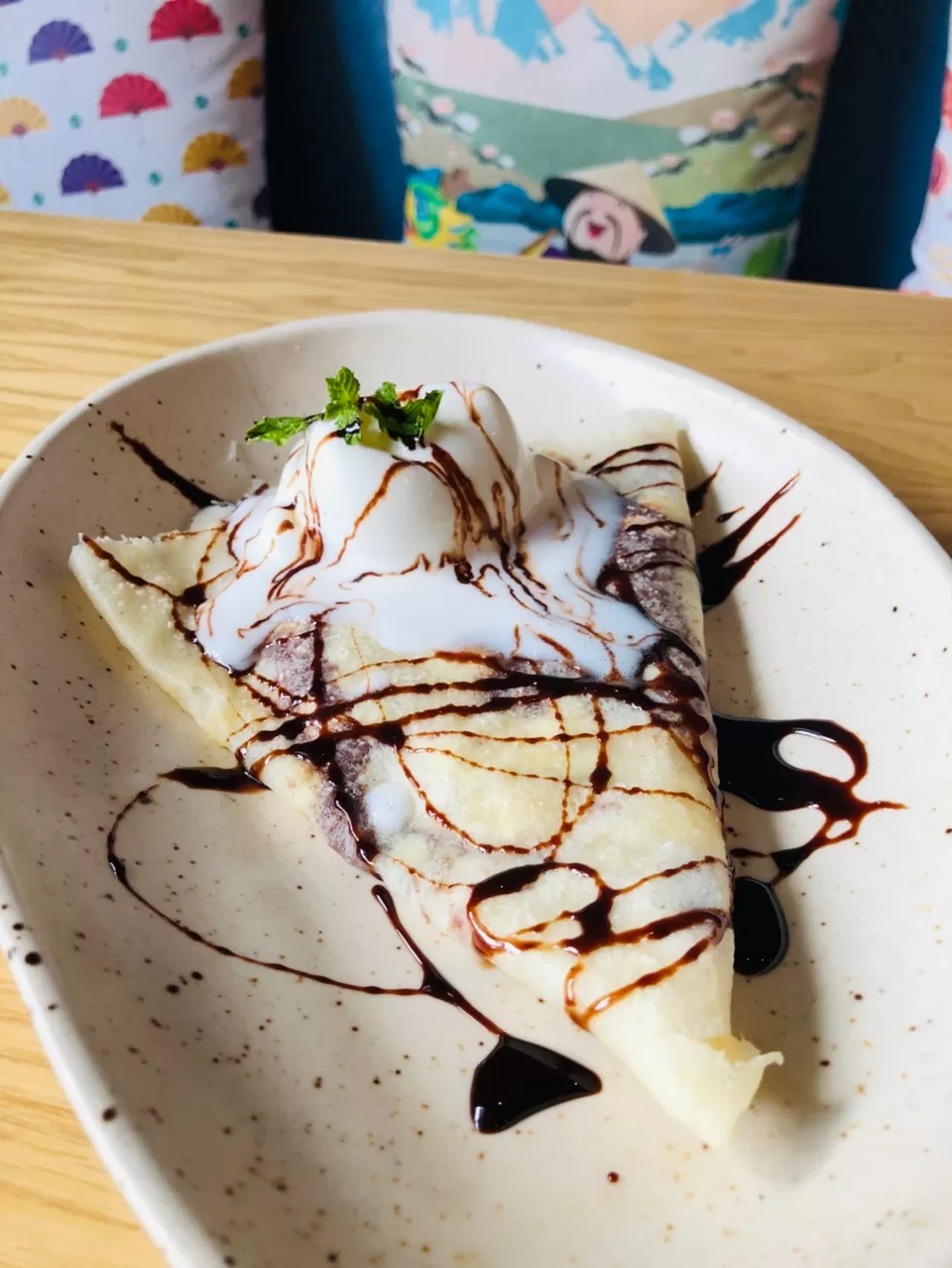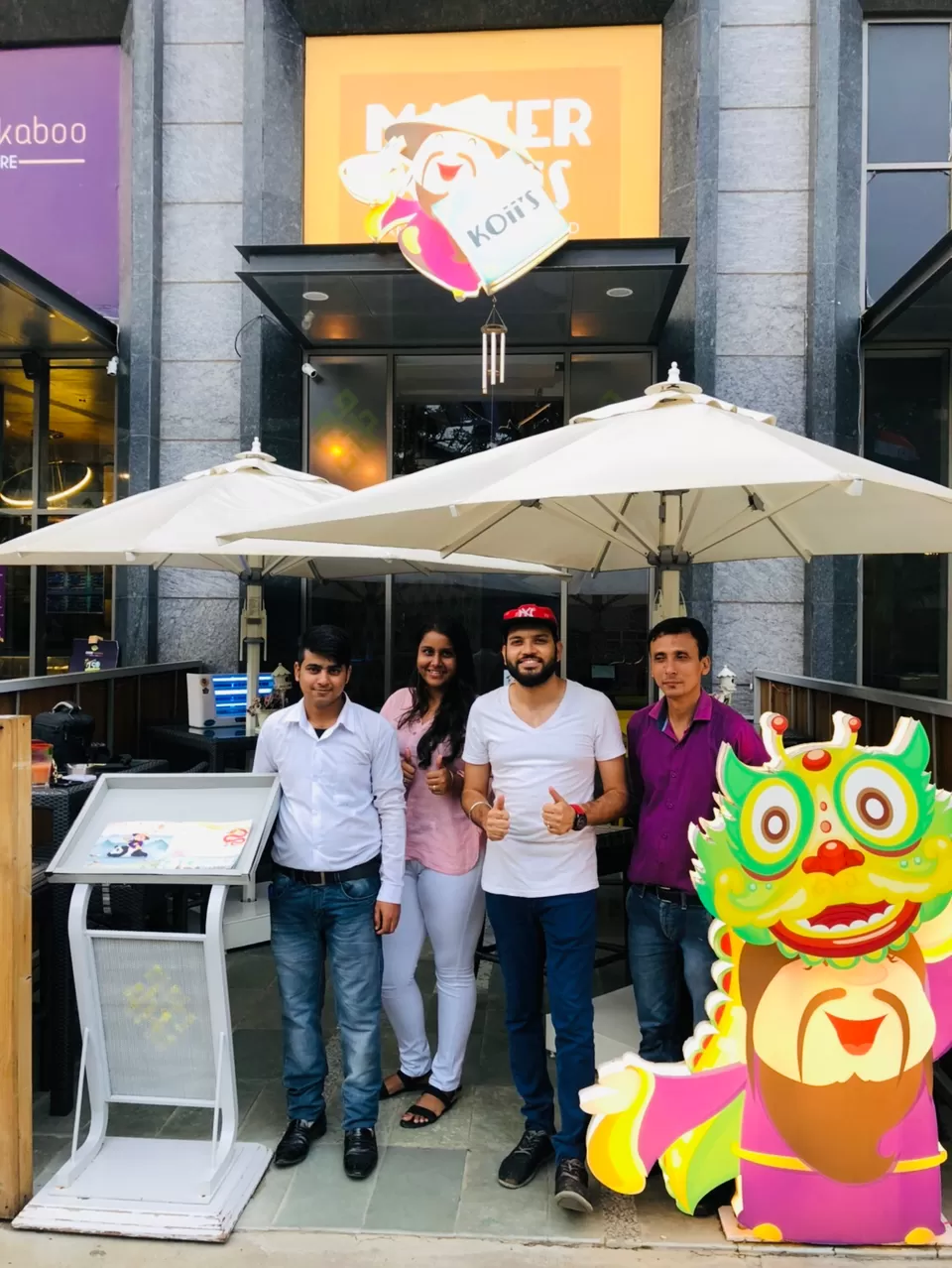 Shawrama House is a small cafe in Sector 53. The place has seating of 10 people so its good for a takeaway outlet. The outlet offers some nice veg n nonveg dishes. I tried veg platter, hashew rice, chicken hafta kebabs. All the items were nice in taste. Can be tried once when you are around sector 53. The rolls were also good as told to me by other foodies. There are no deserts.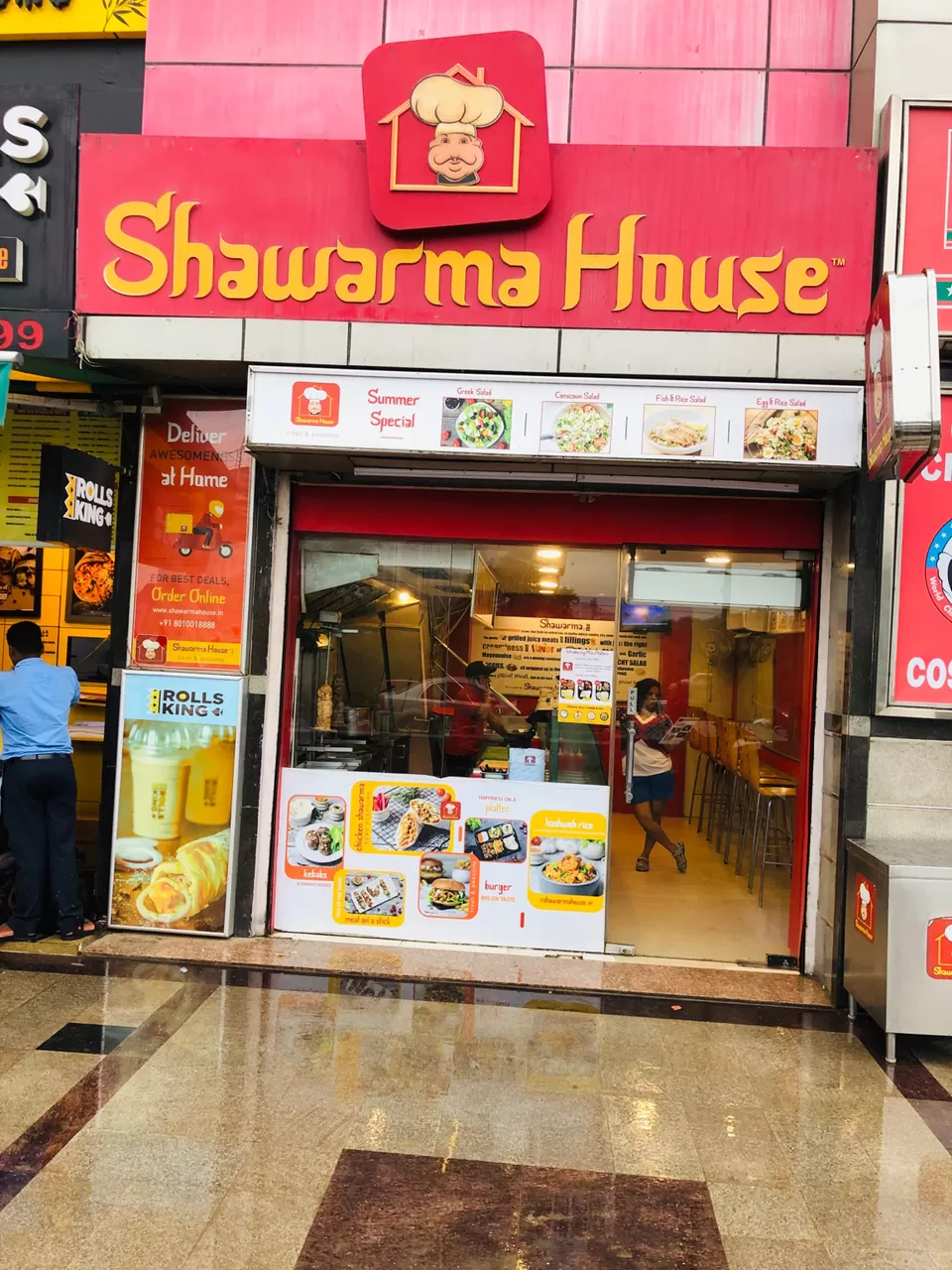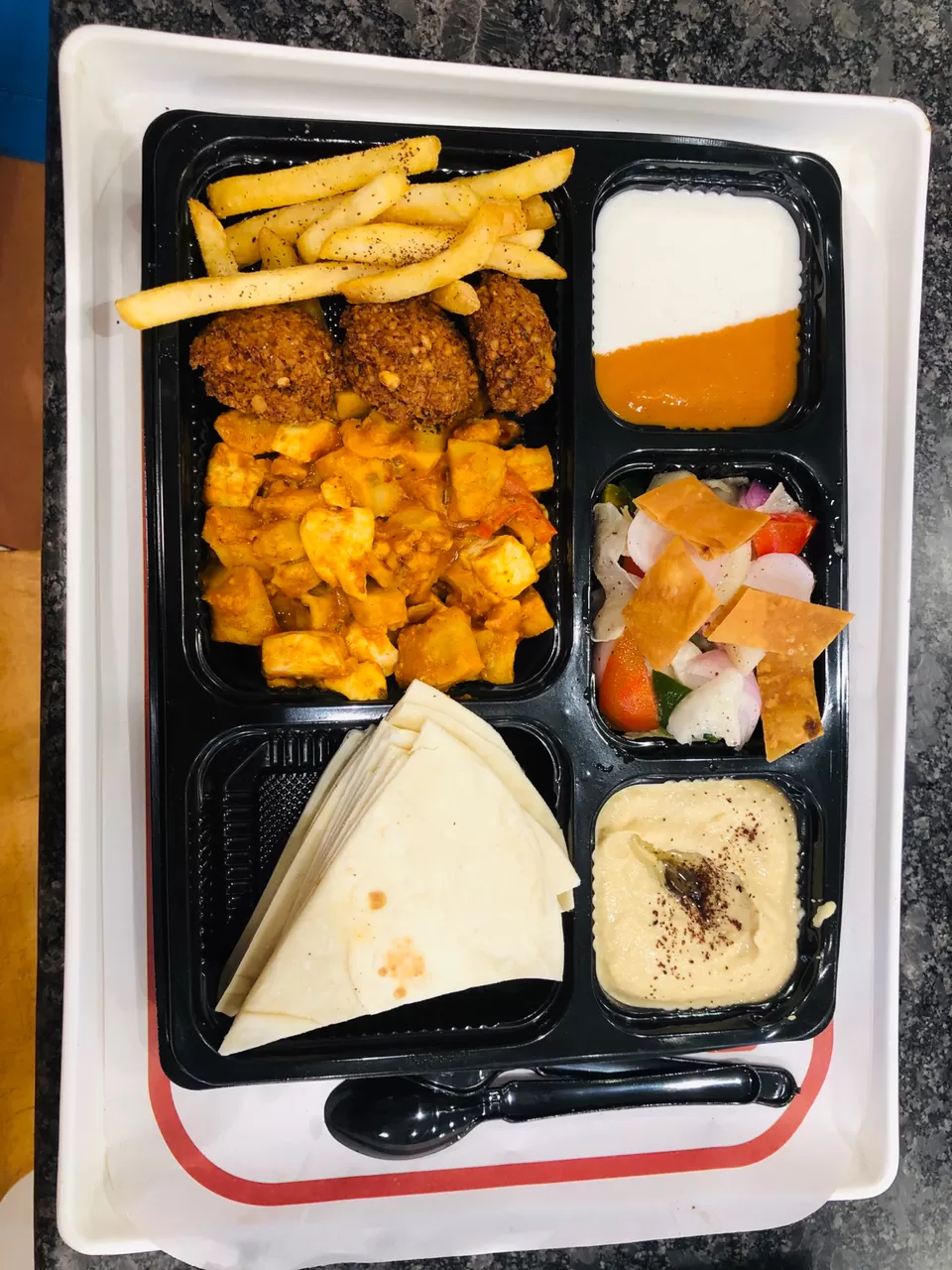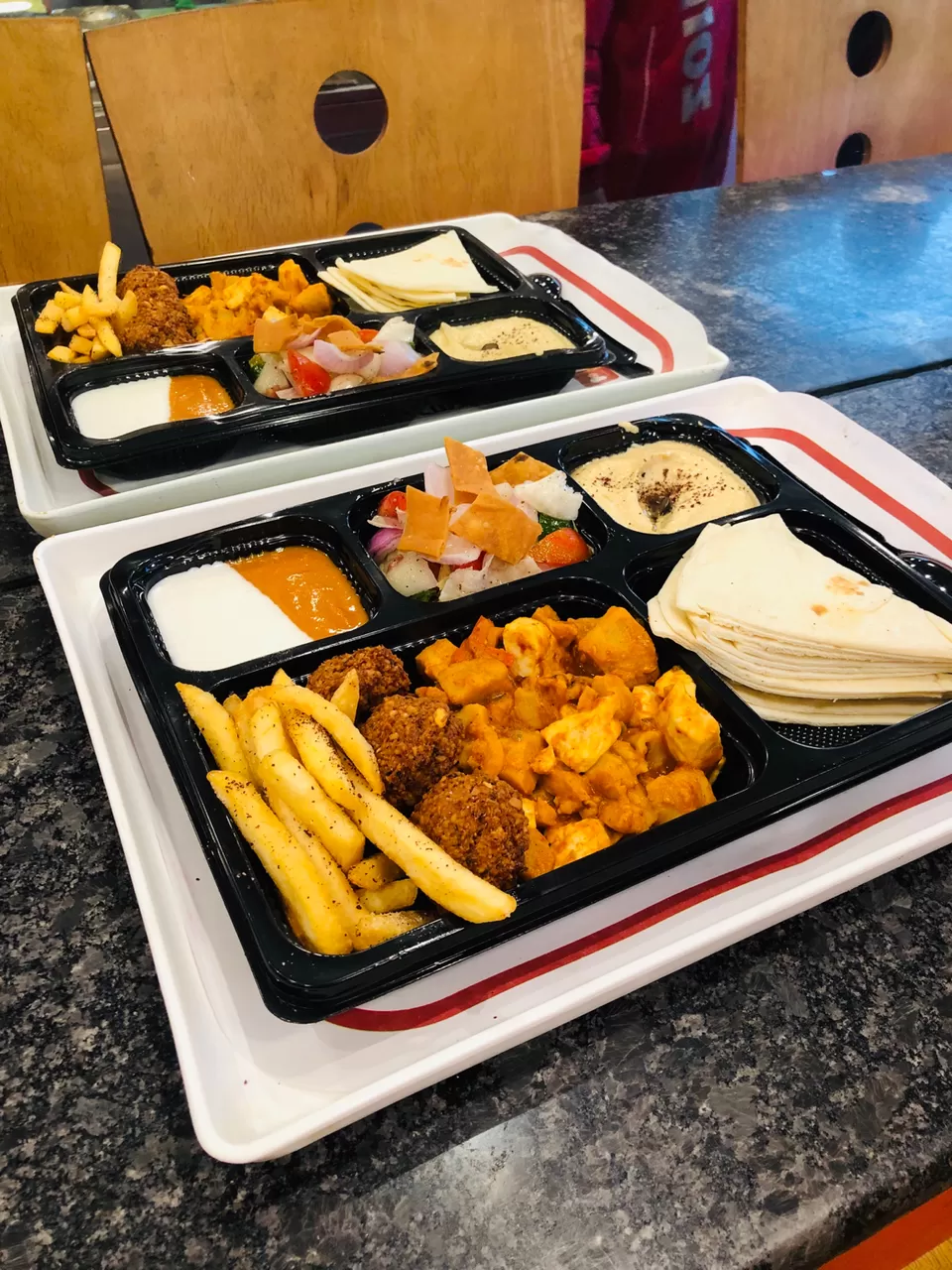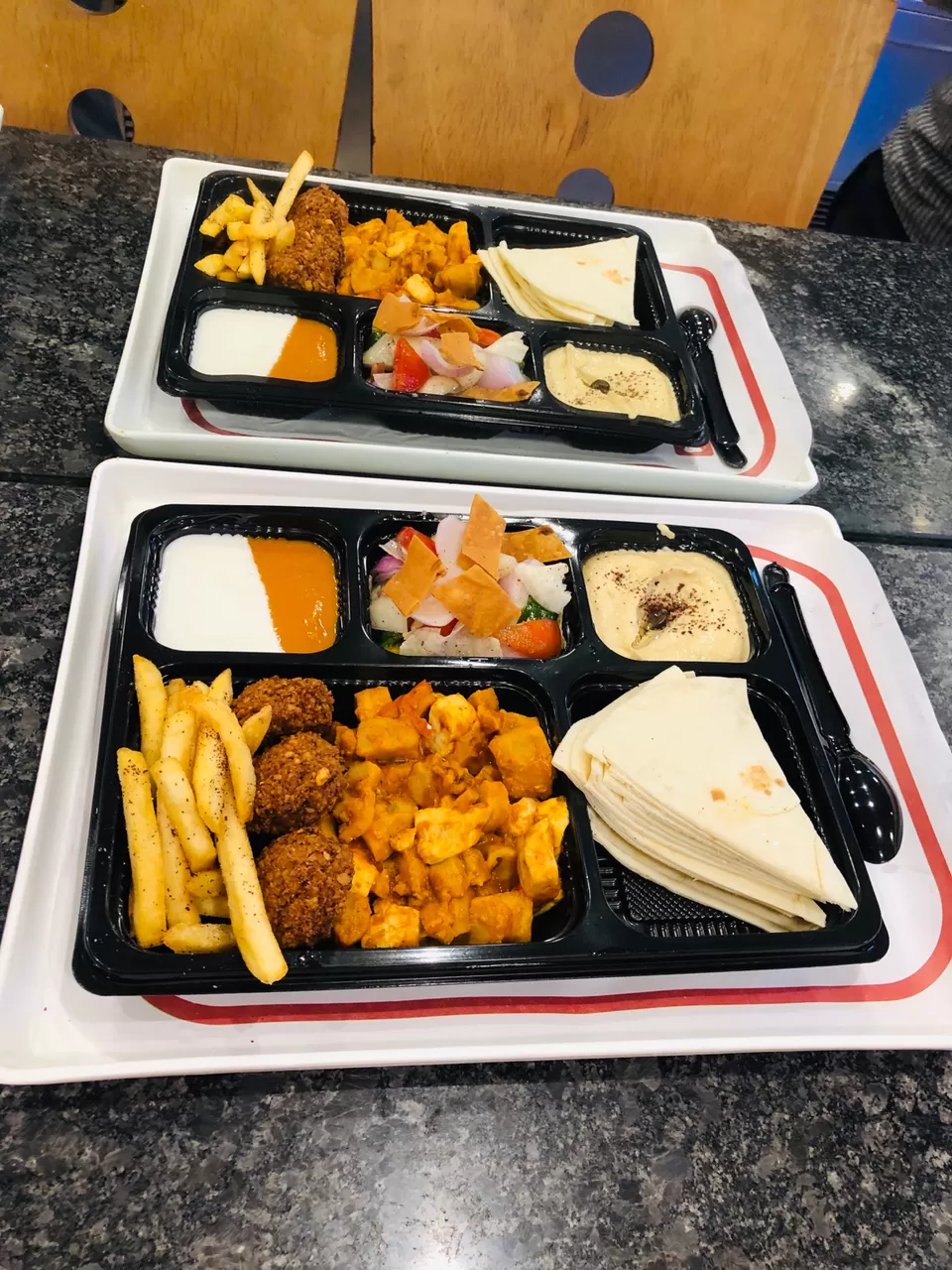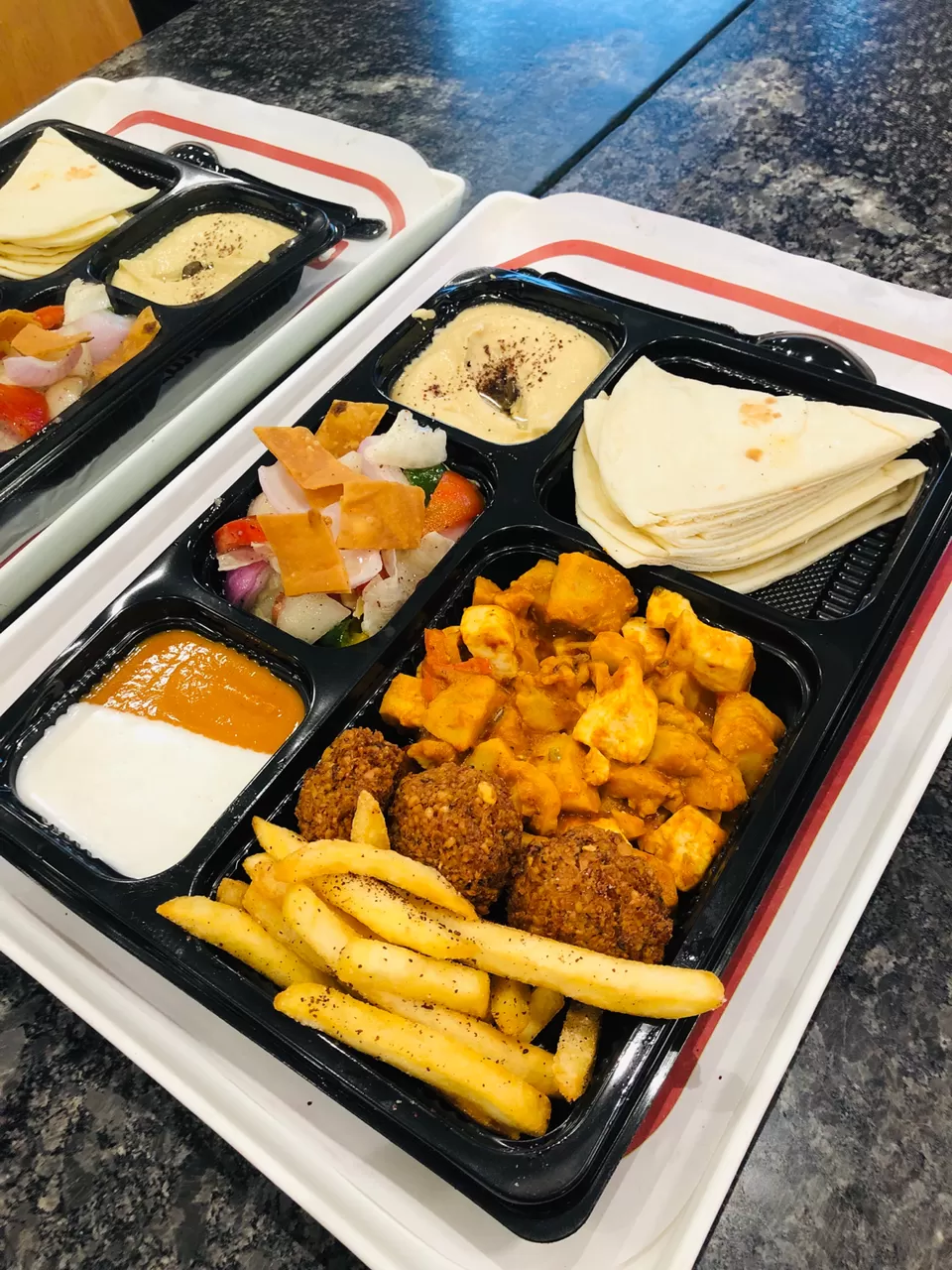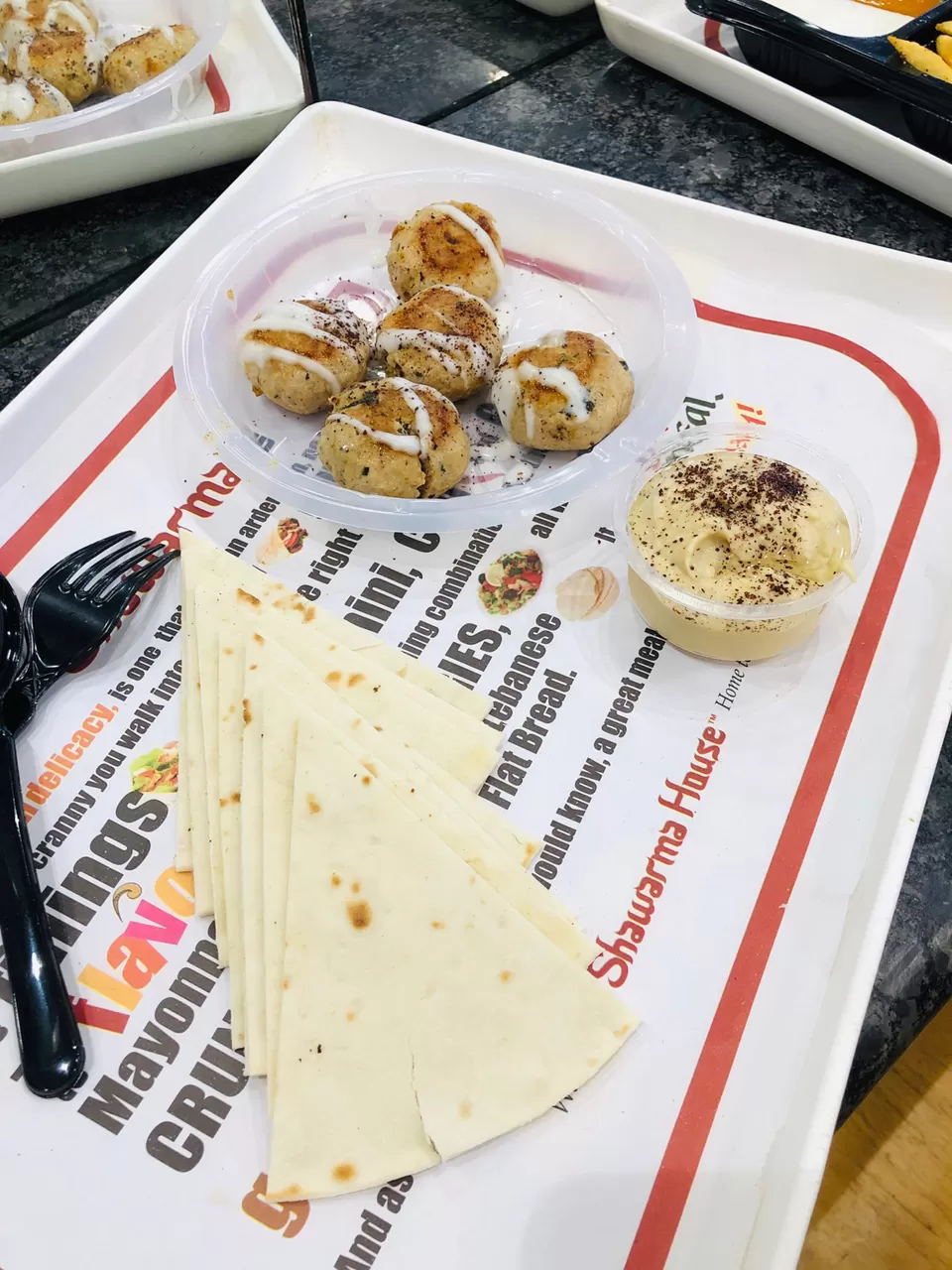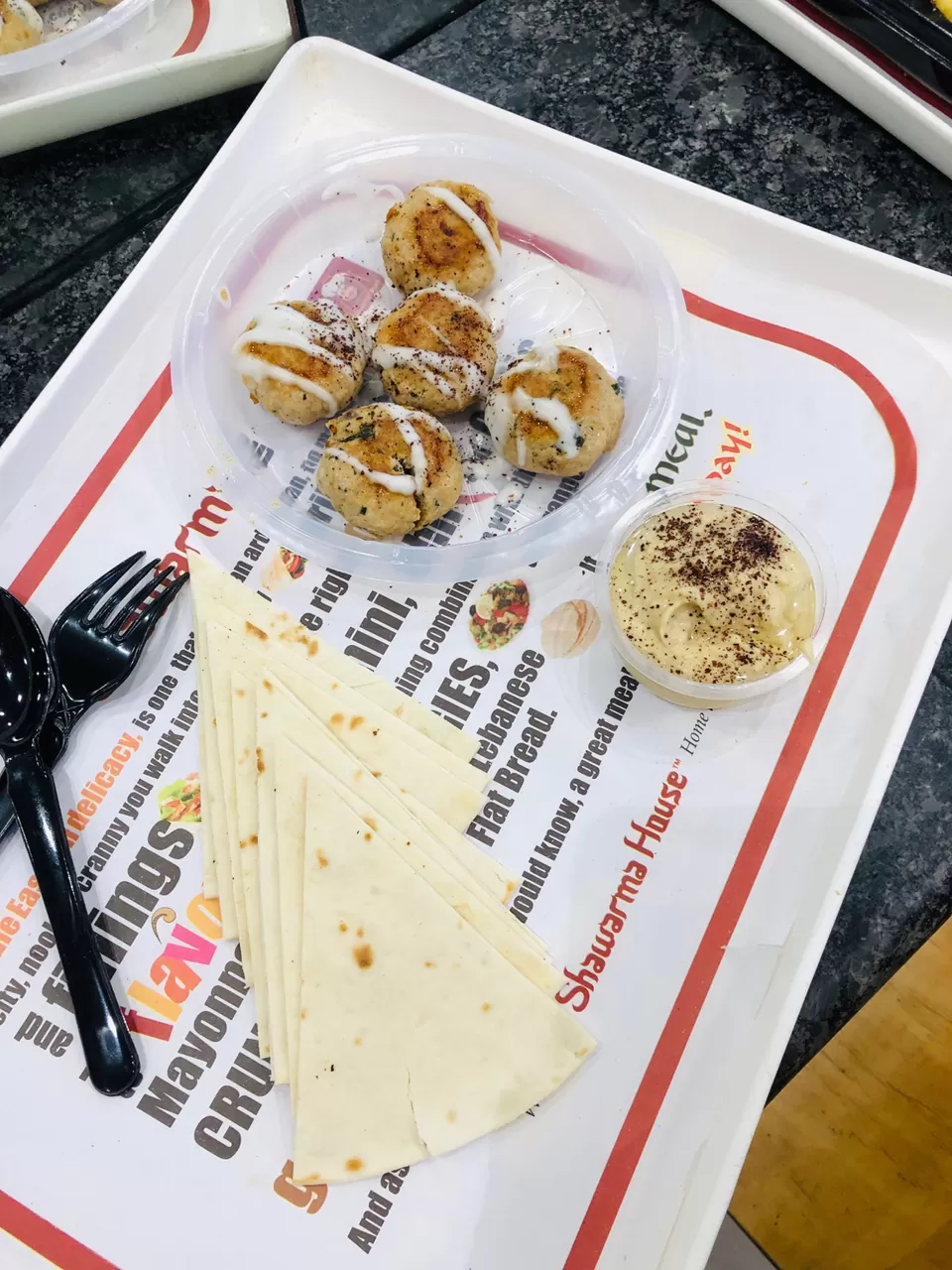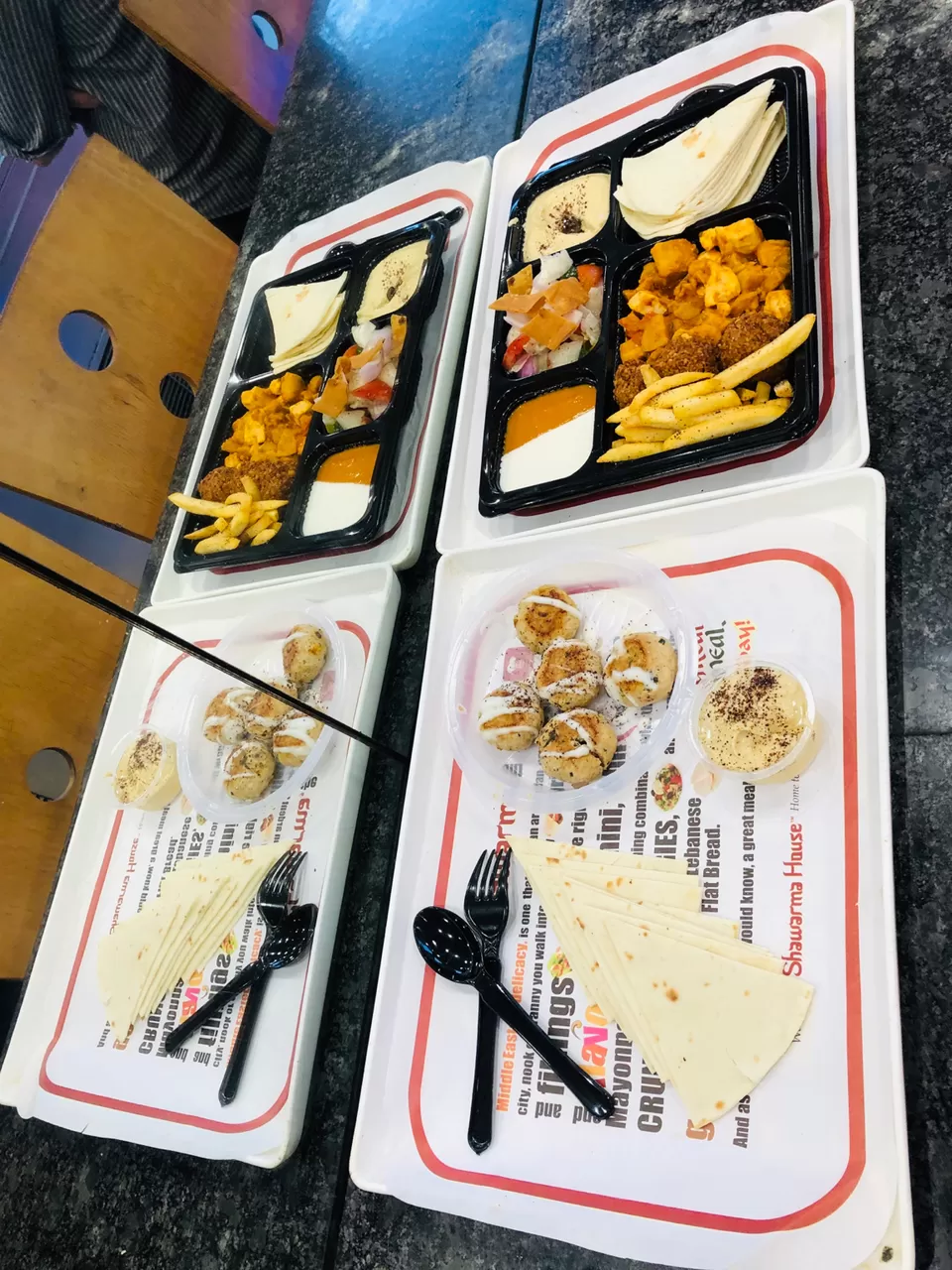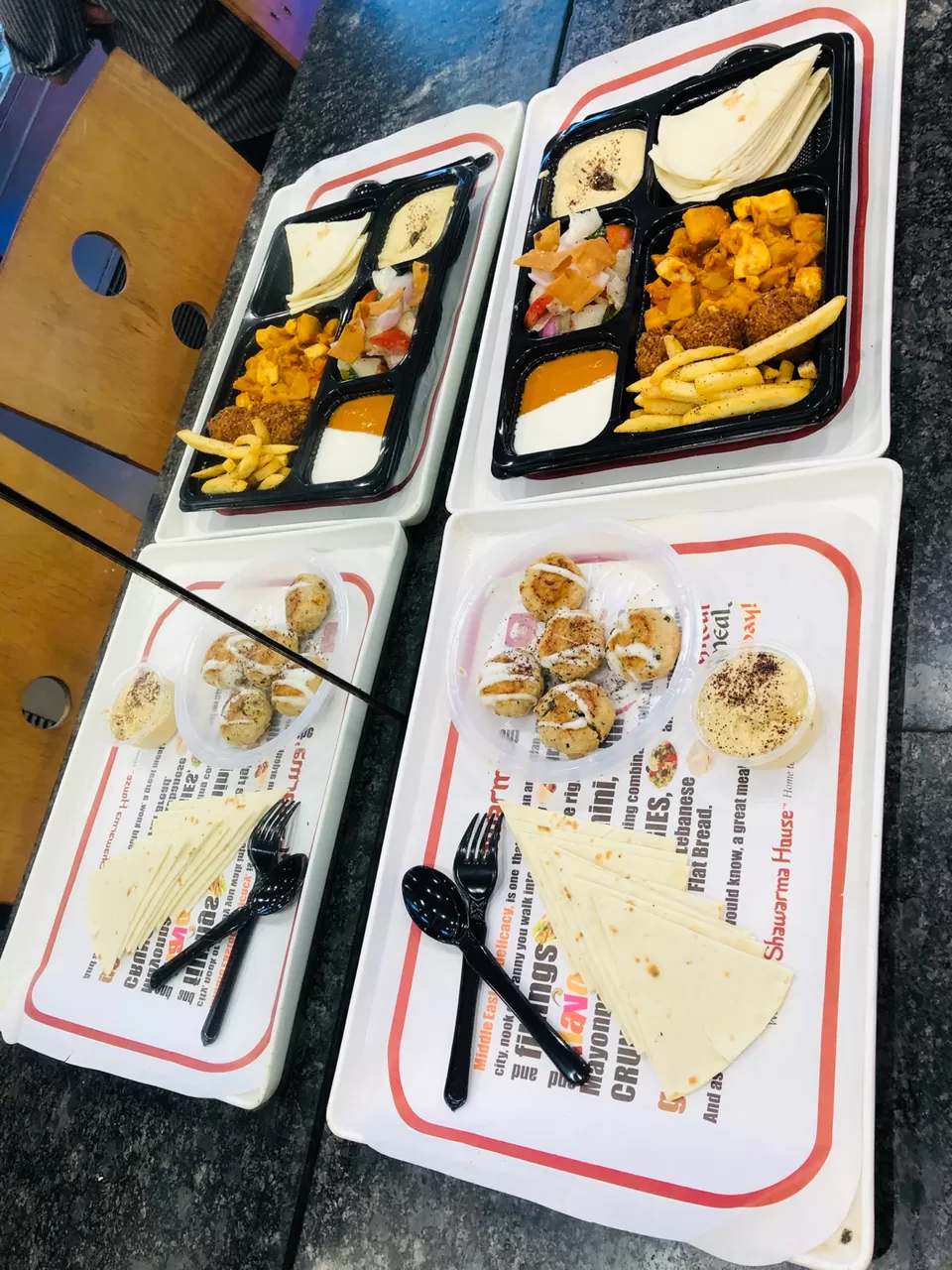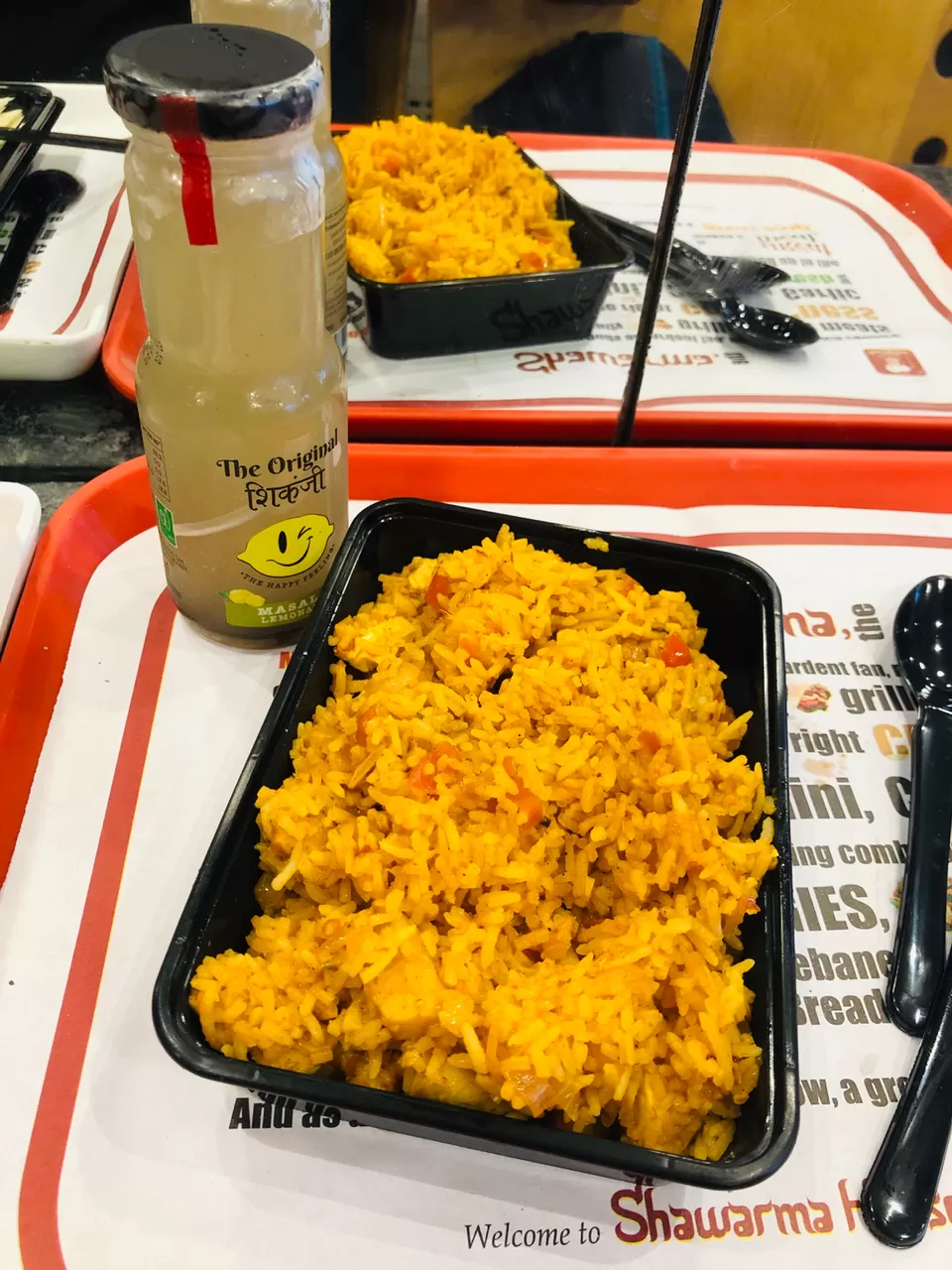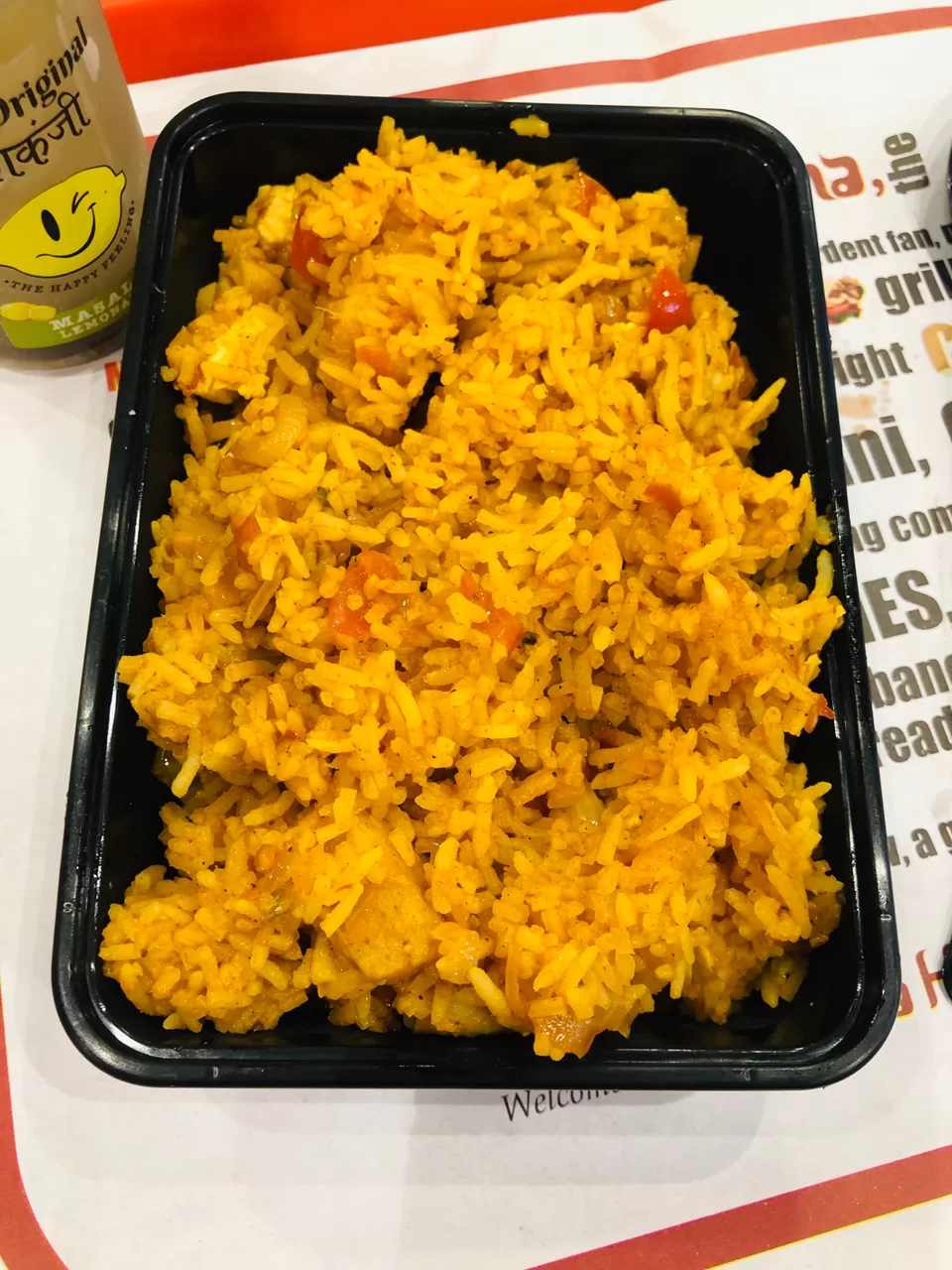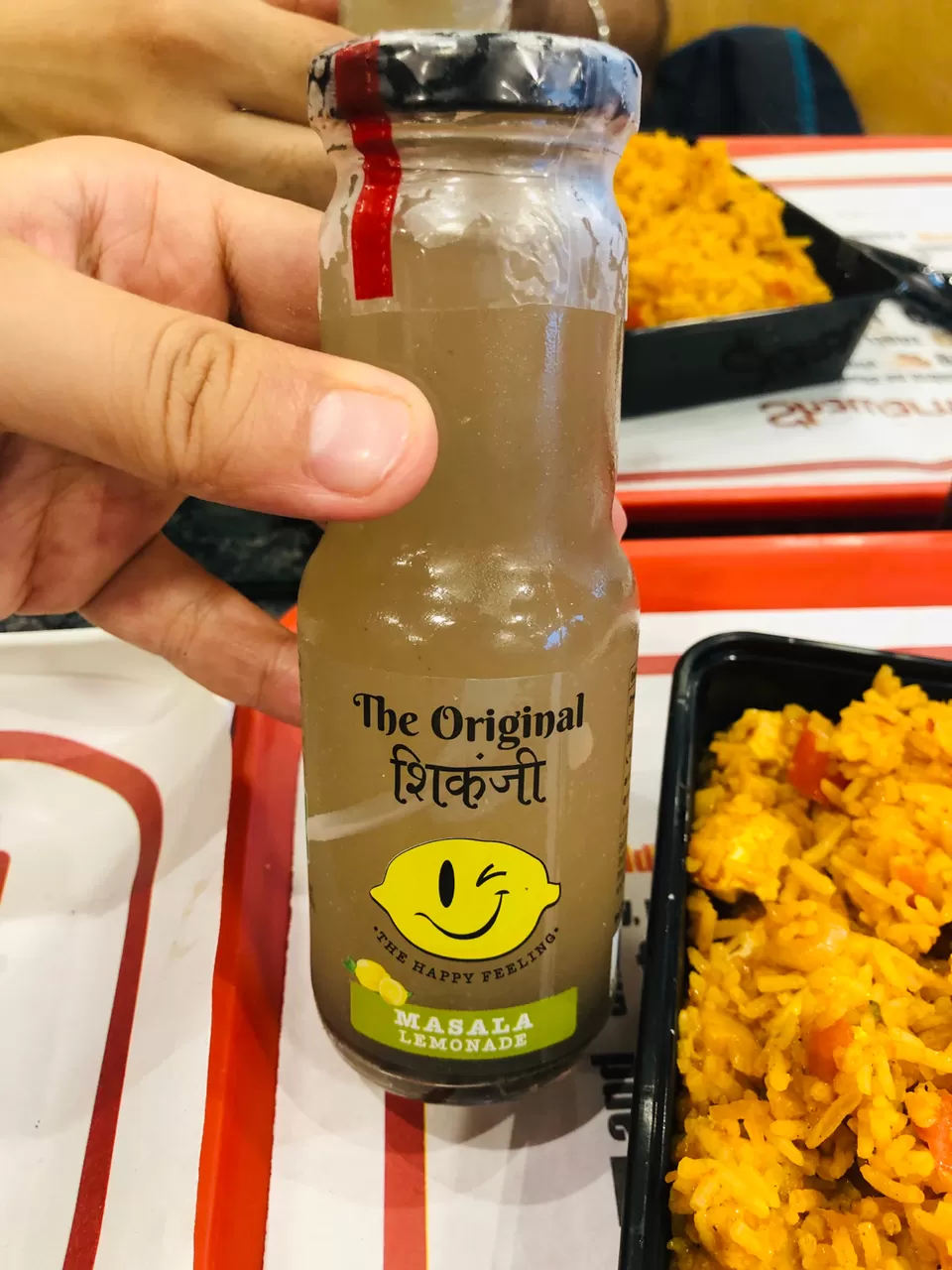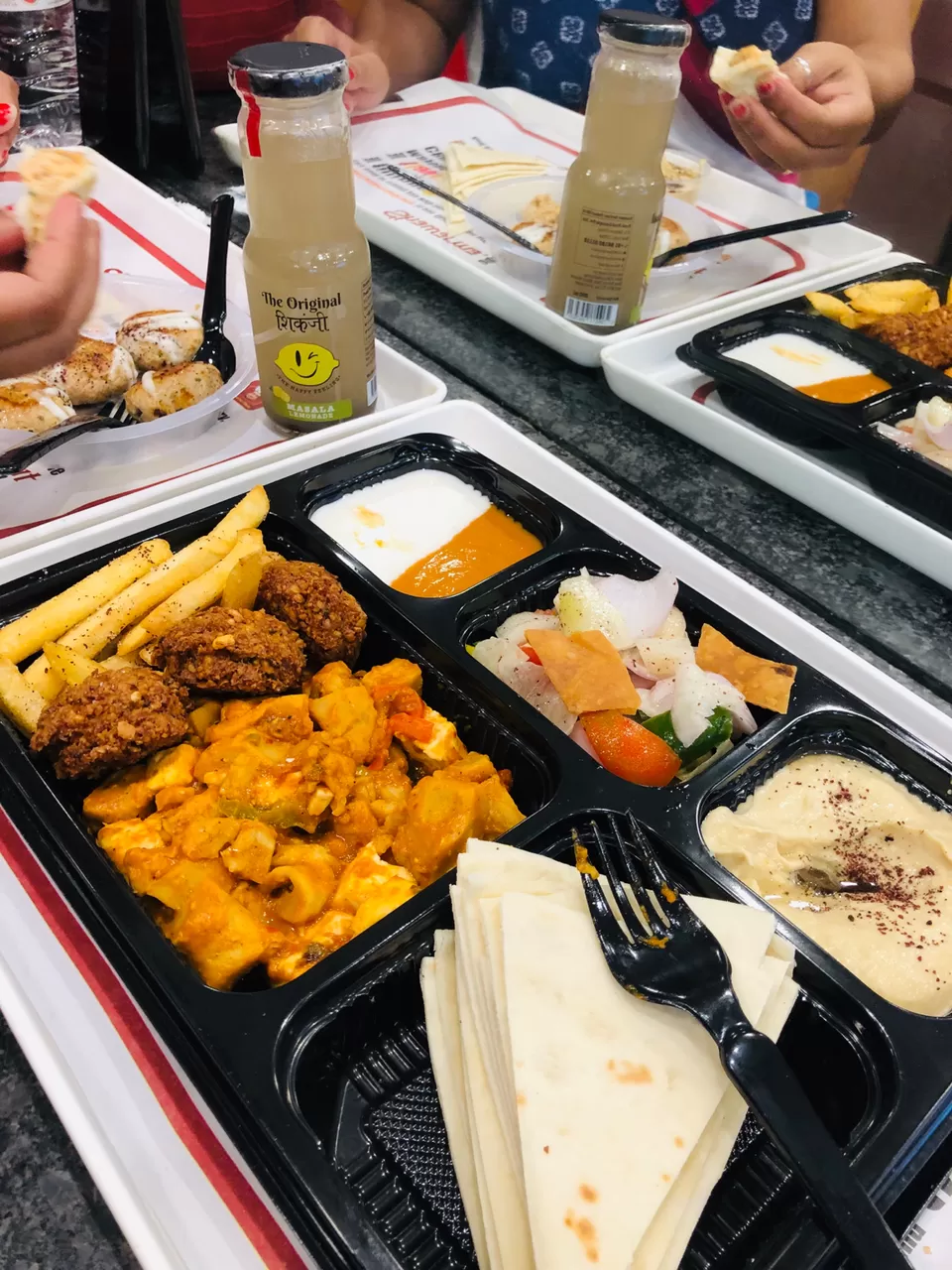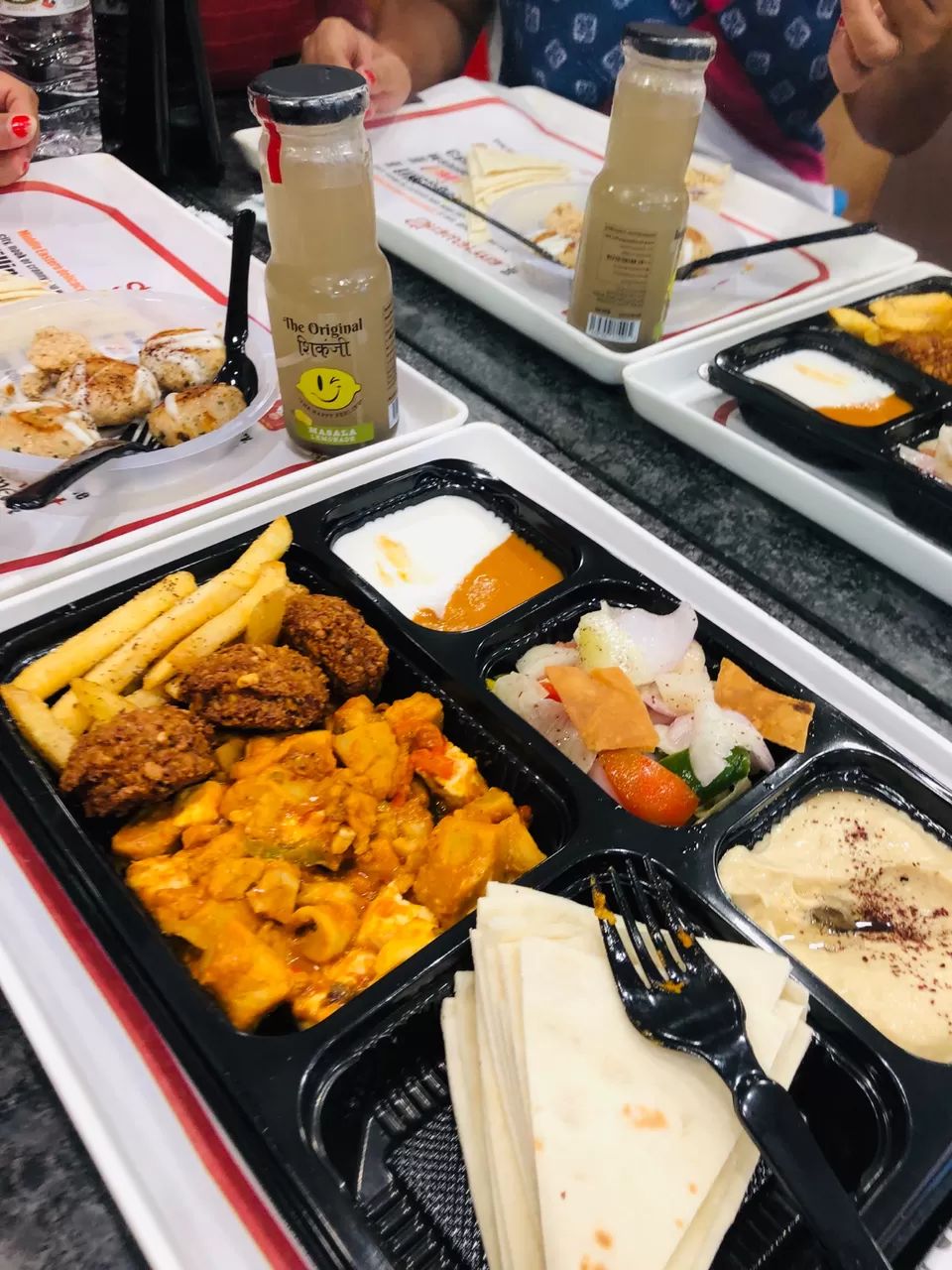 United coffee house is one of the finest restaurant to visit in cyber hub. The place offers some amazing dishes to all veg n nonveg foodies. The outlet started in 1942 and has been running successfully since so many decades. The staff is sweet and polite. The manager helps with every dish and guides what is the dish about. So i order a couple of items in each category. Starting with starters we had
Flaming cottage cheese
Dabeli pao
red velvet tikki
cafreal chicken tikka
Then came the main course and drinks
Paneer lababdar
Dal makhni
lachcha parantha
pineapple raita
Aam panna
Vineyard
Berry n chocolate
smoked pineapple n mint shake
Last came the best items which were deserts so they were these amazing dish
Trattoria Tiramisu
Atomic kala Jamun
so overall a nice and warm outlet to have great time and food. They also serve alcohol so carry yourself to this place and have a good time with friends and family..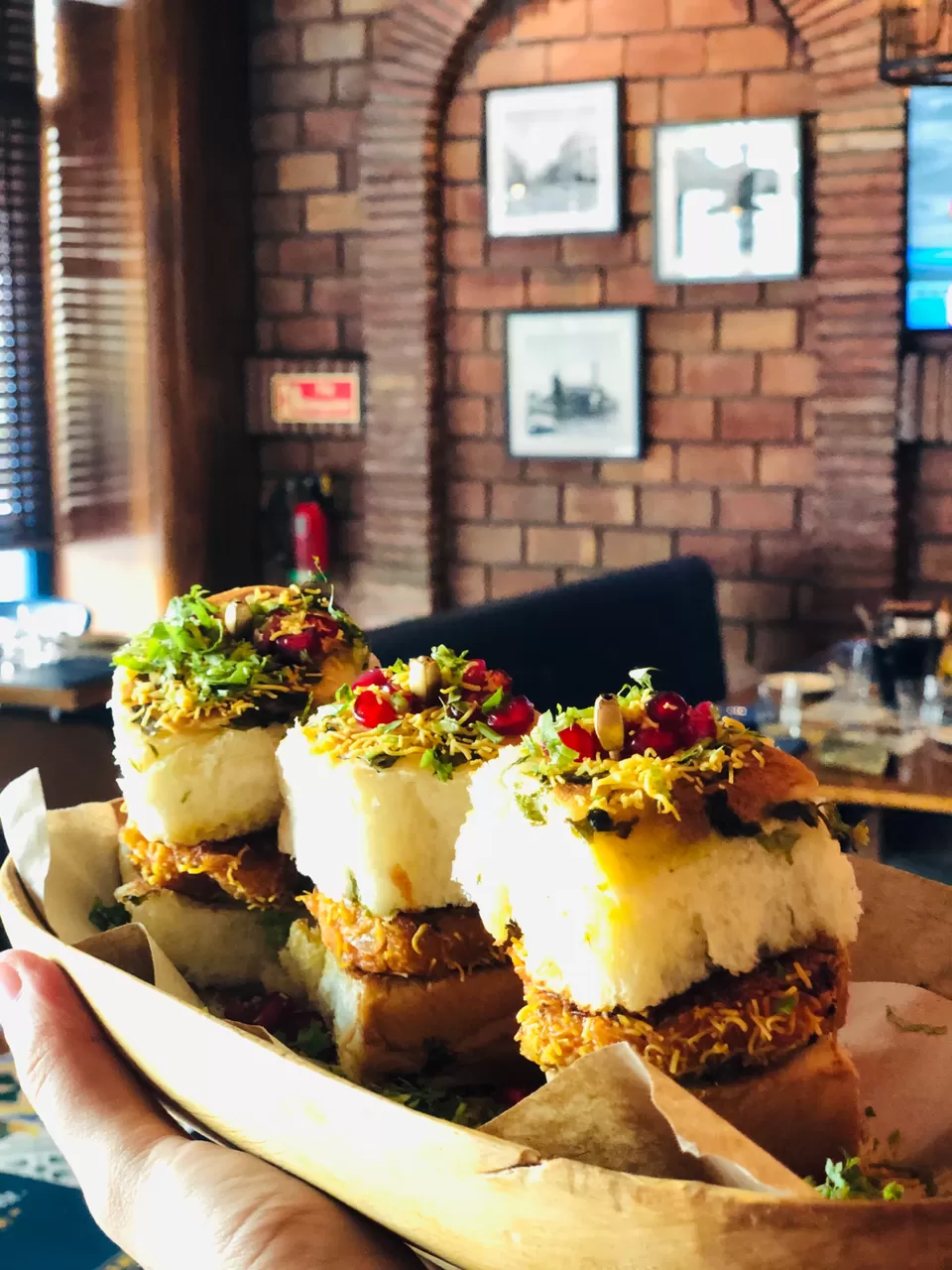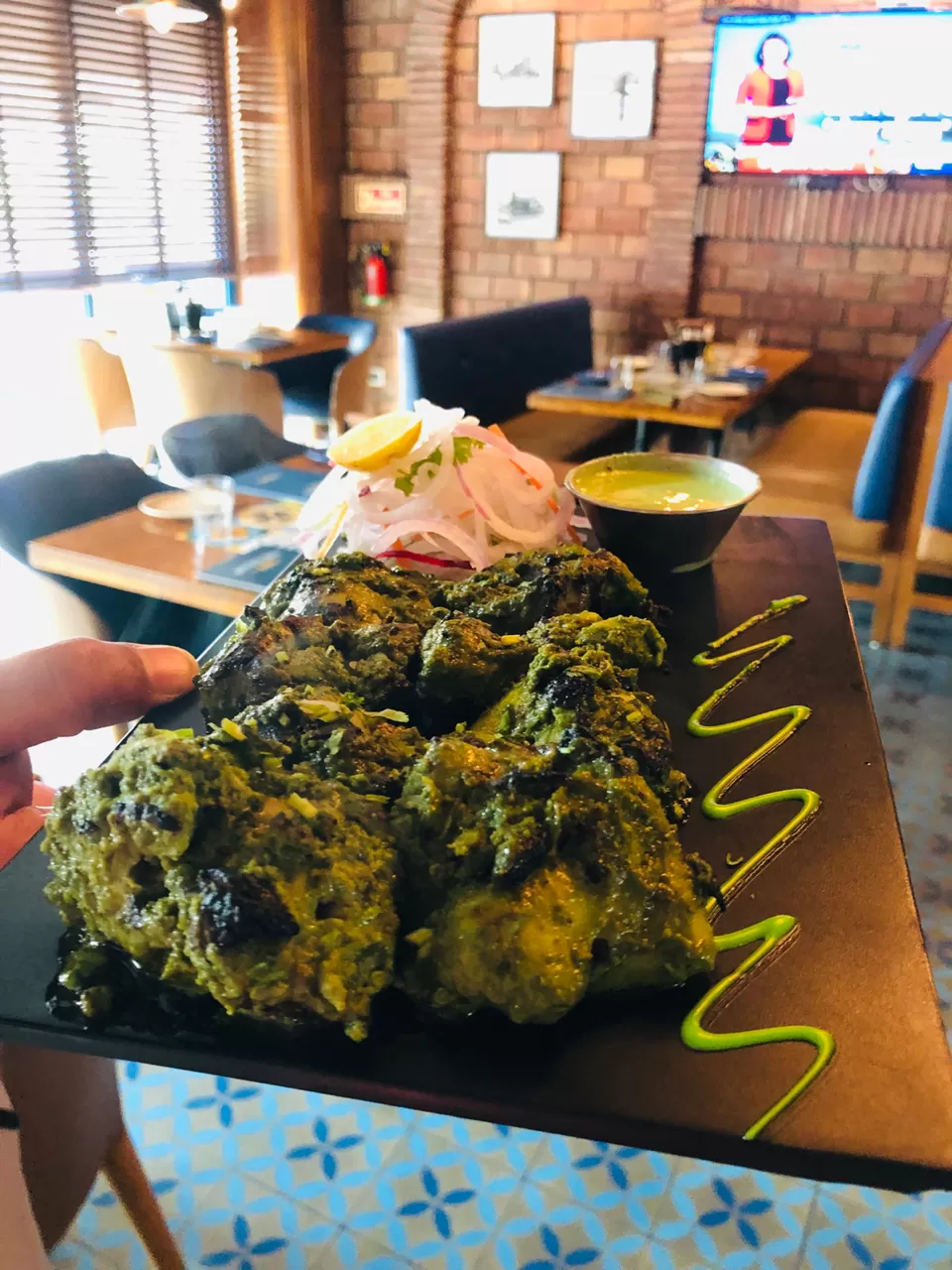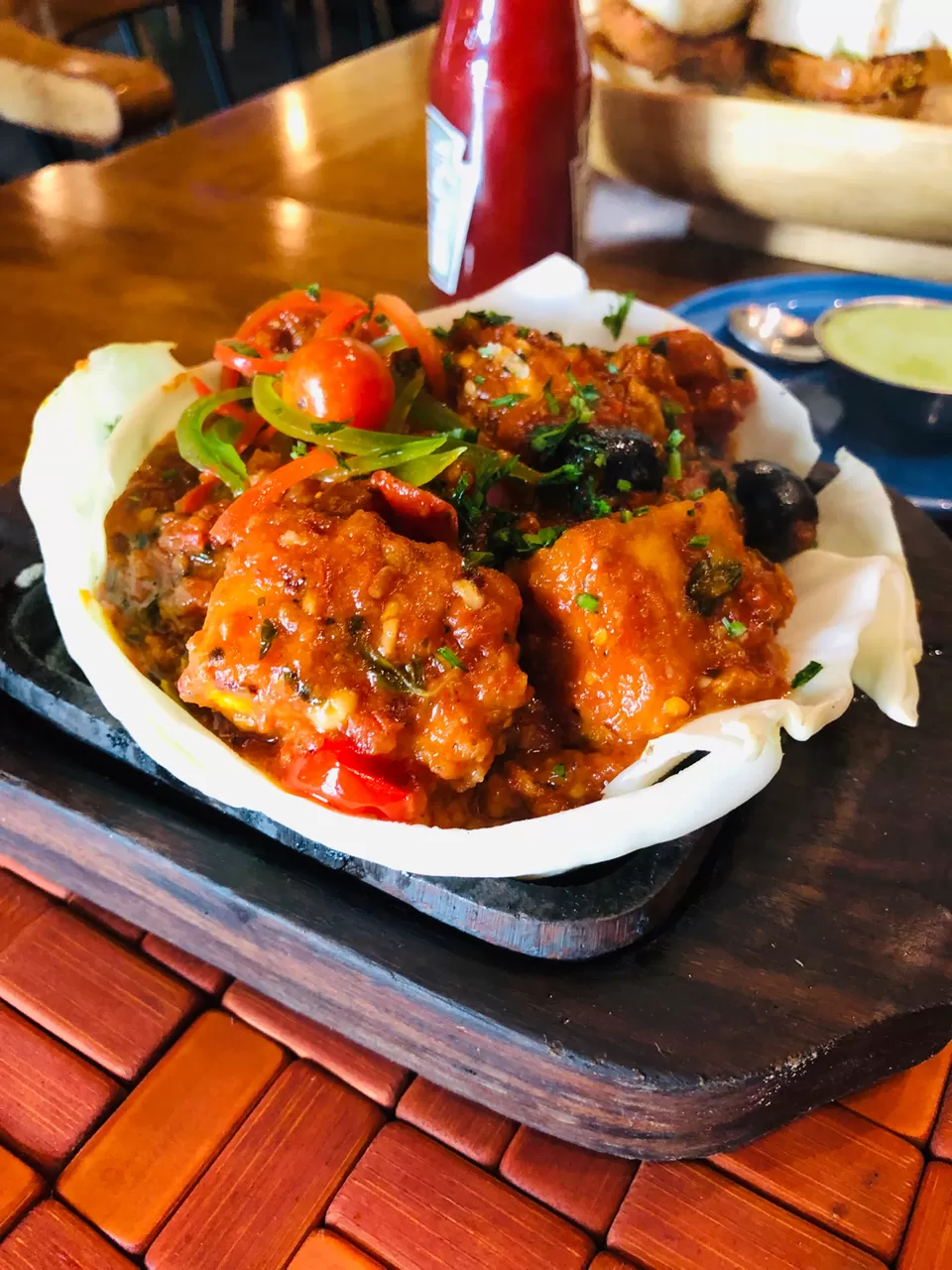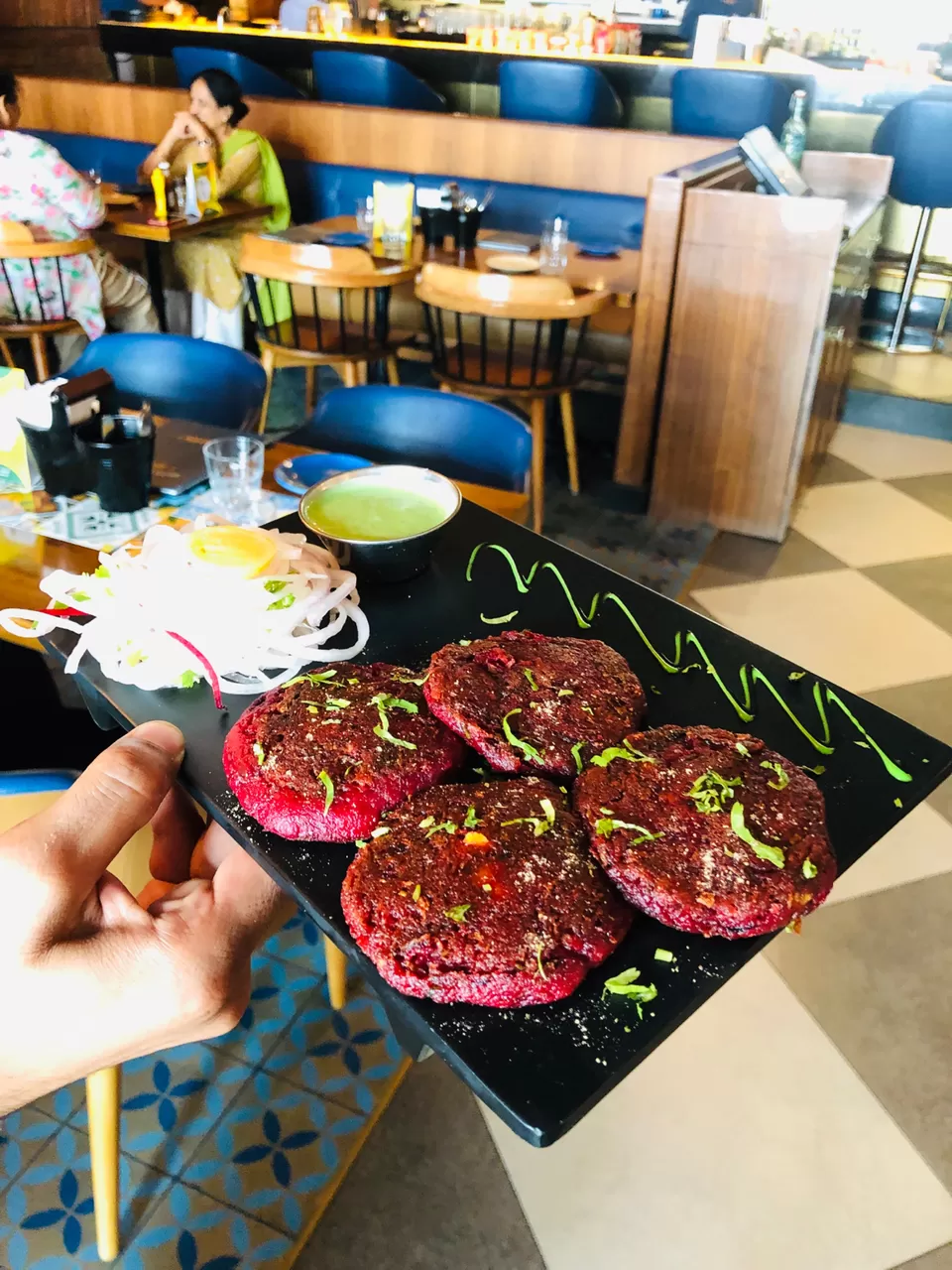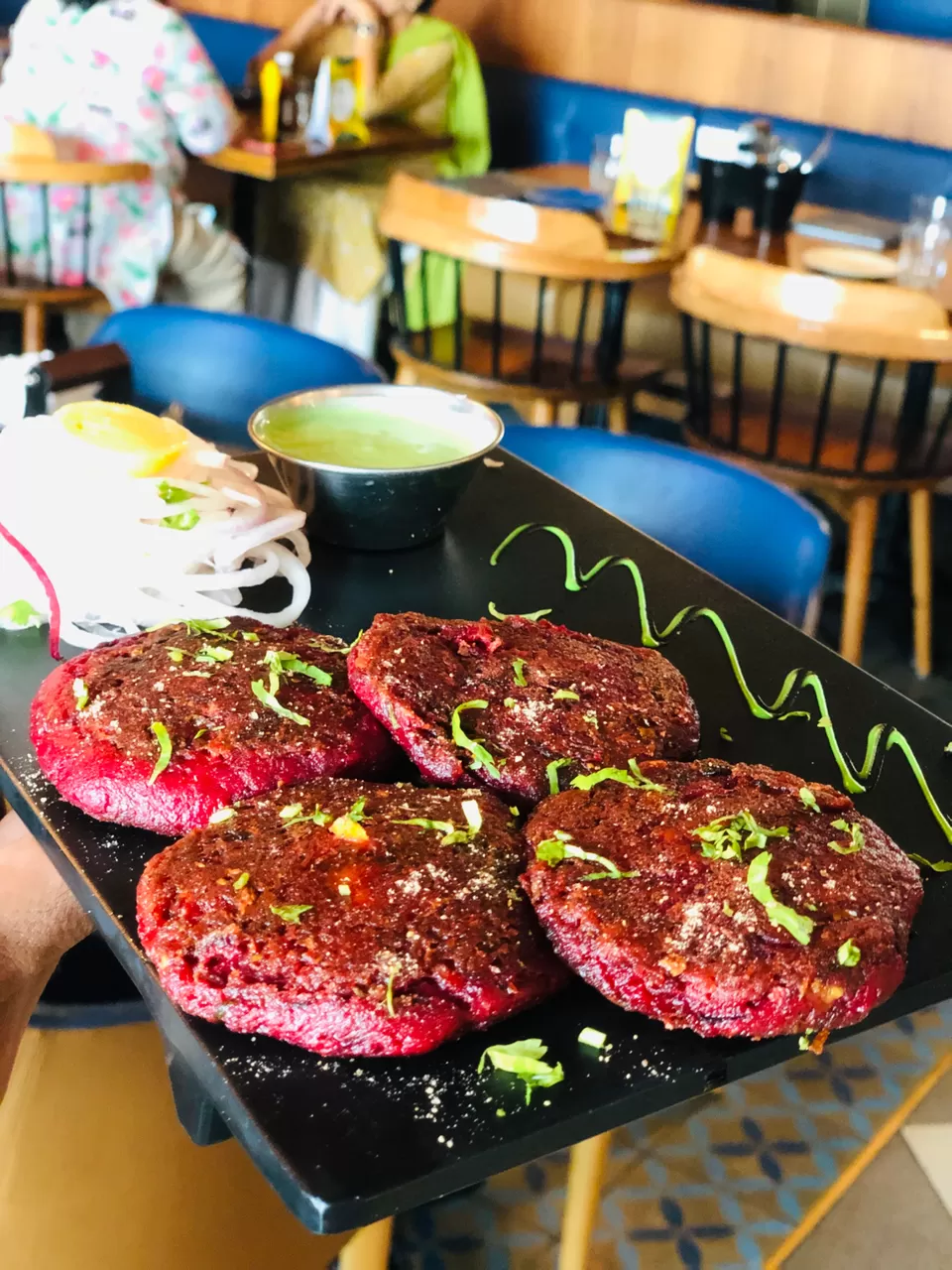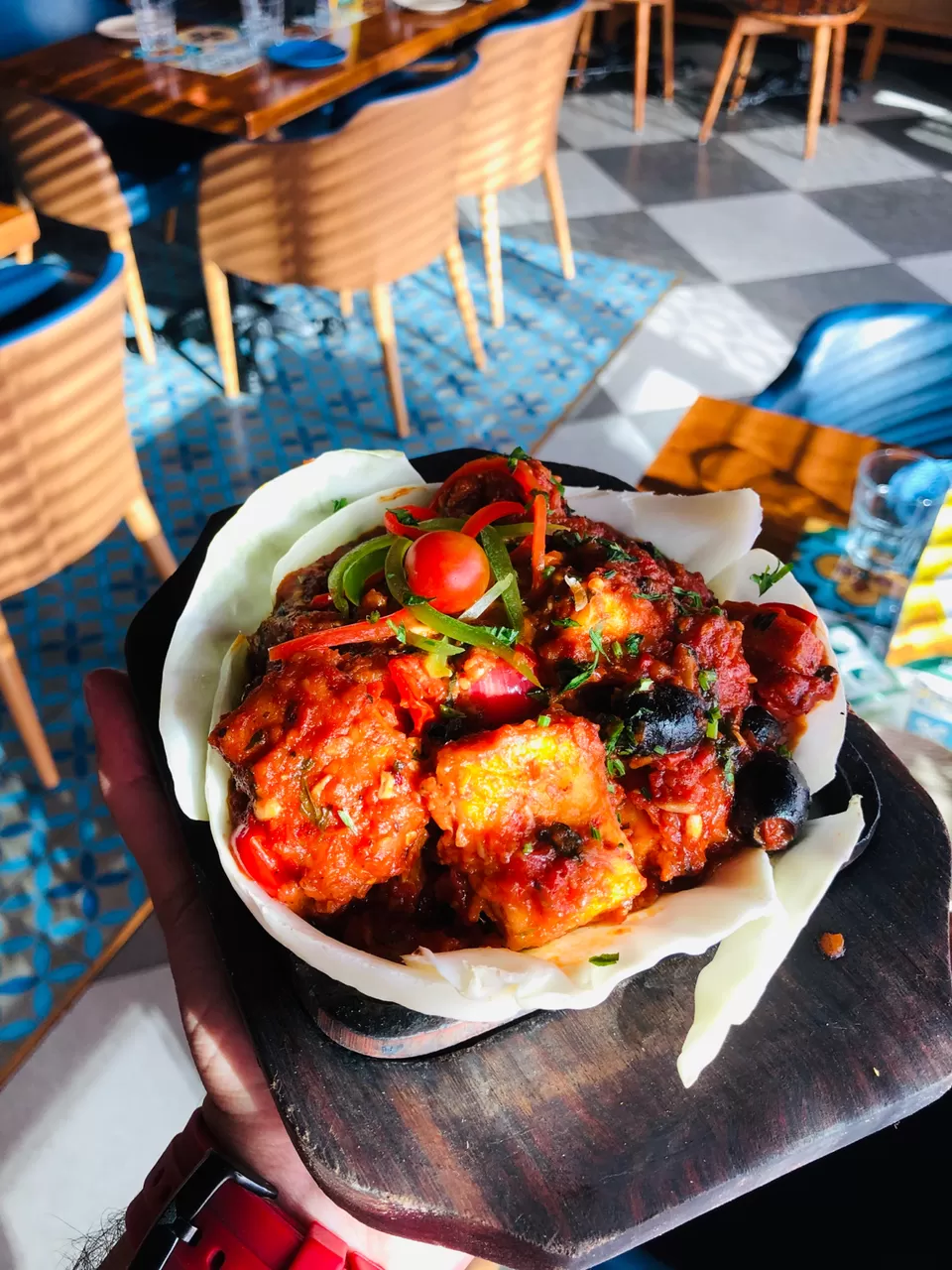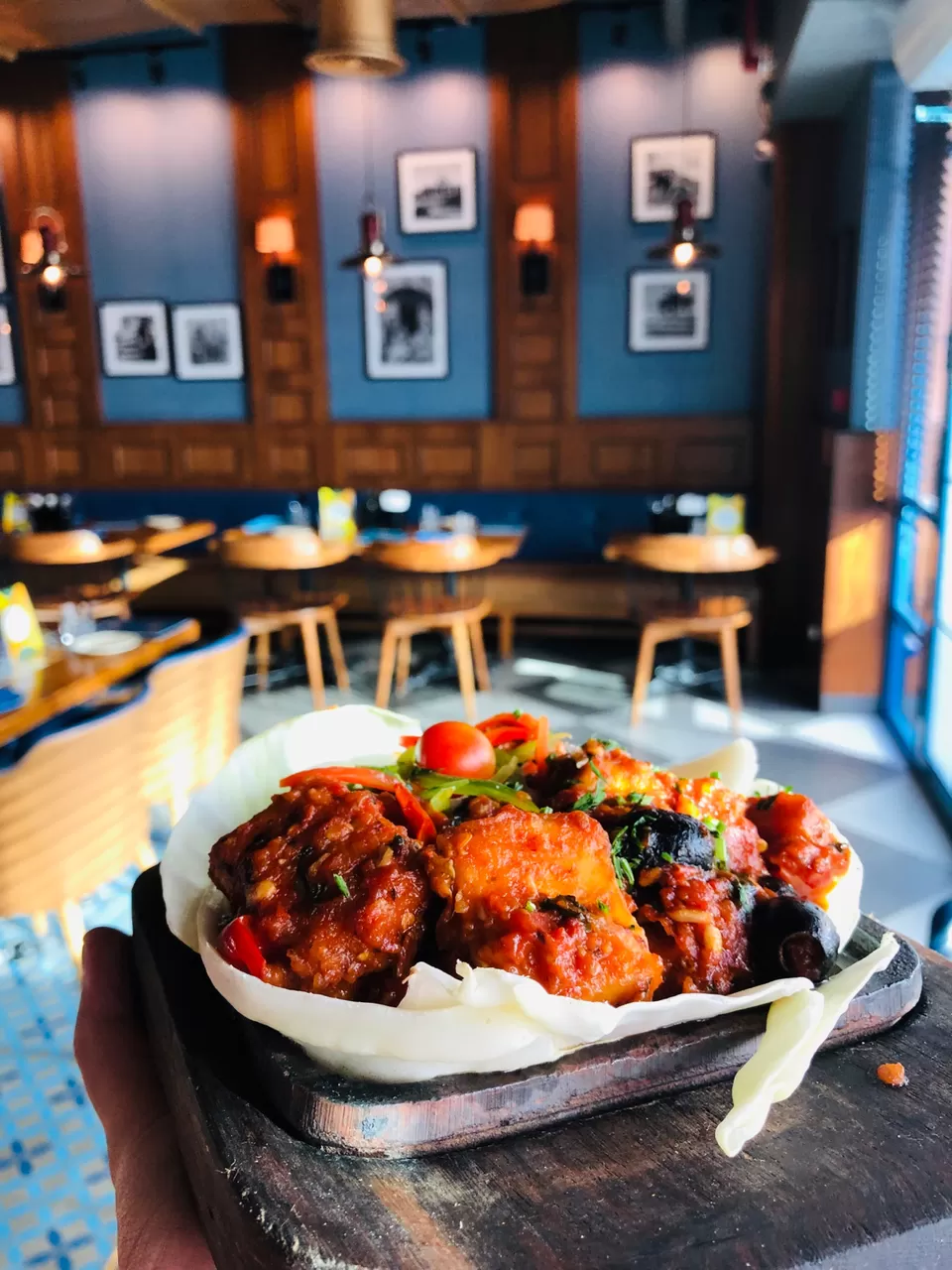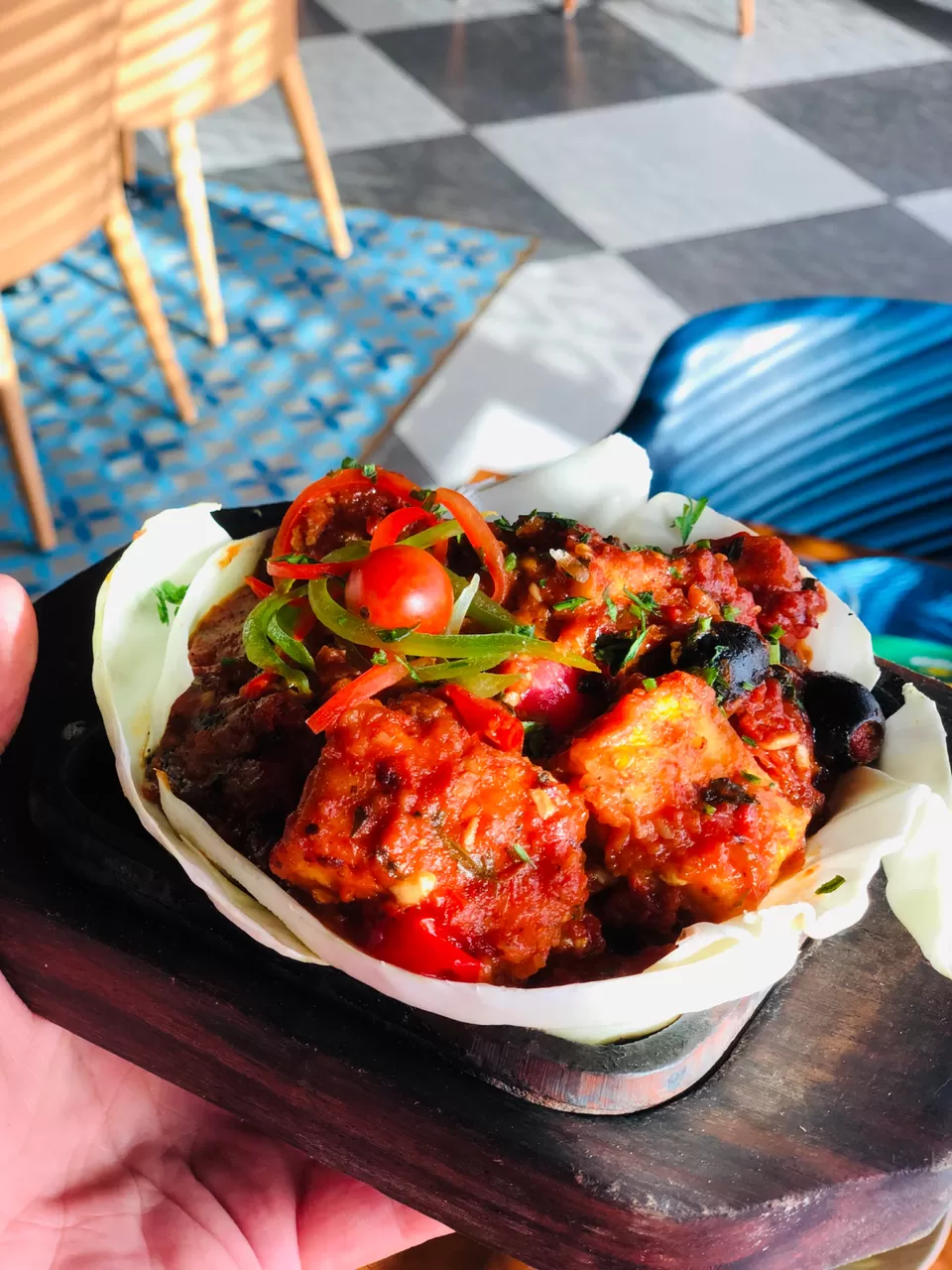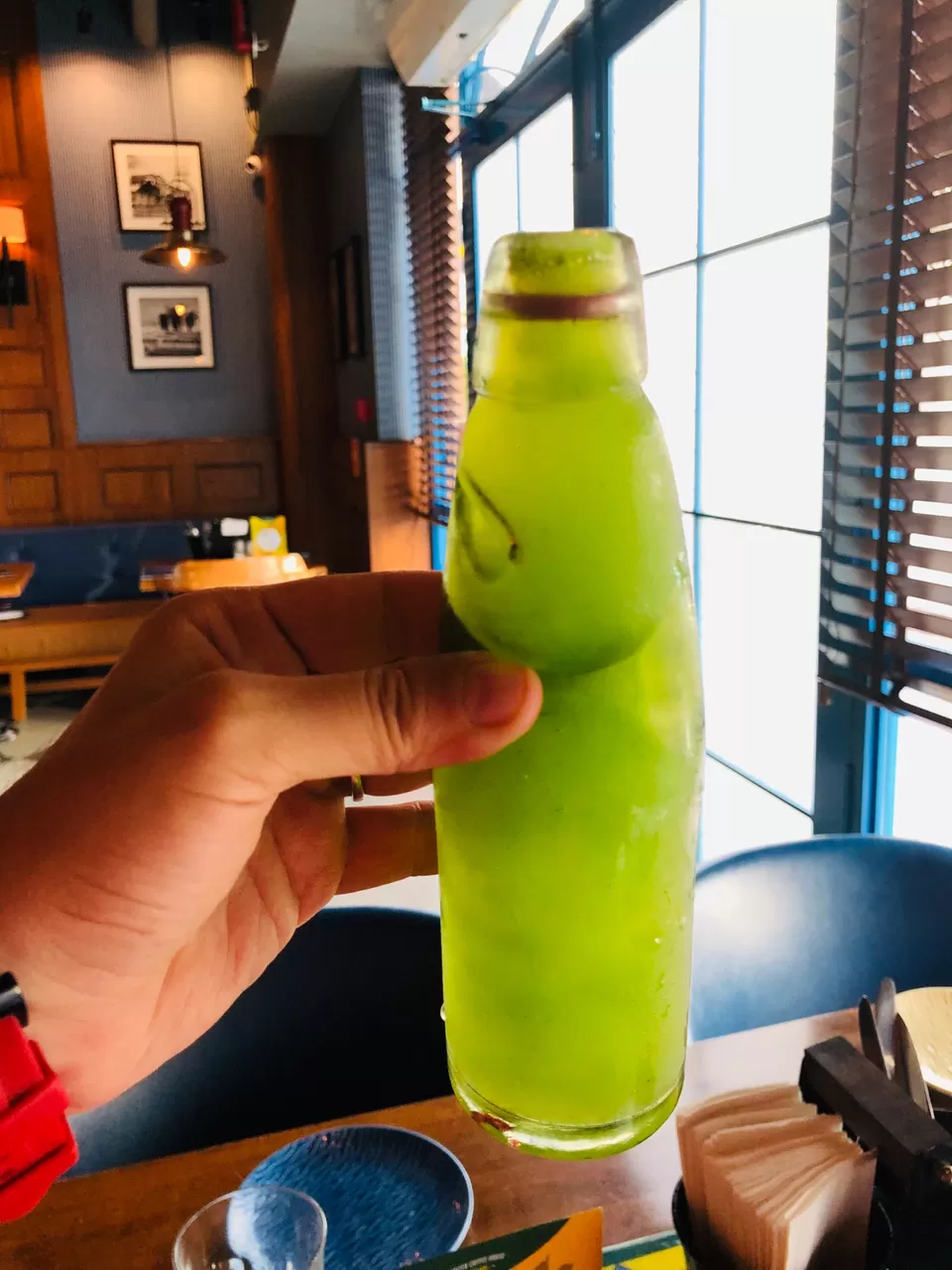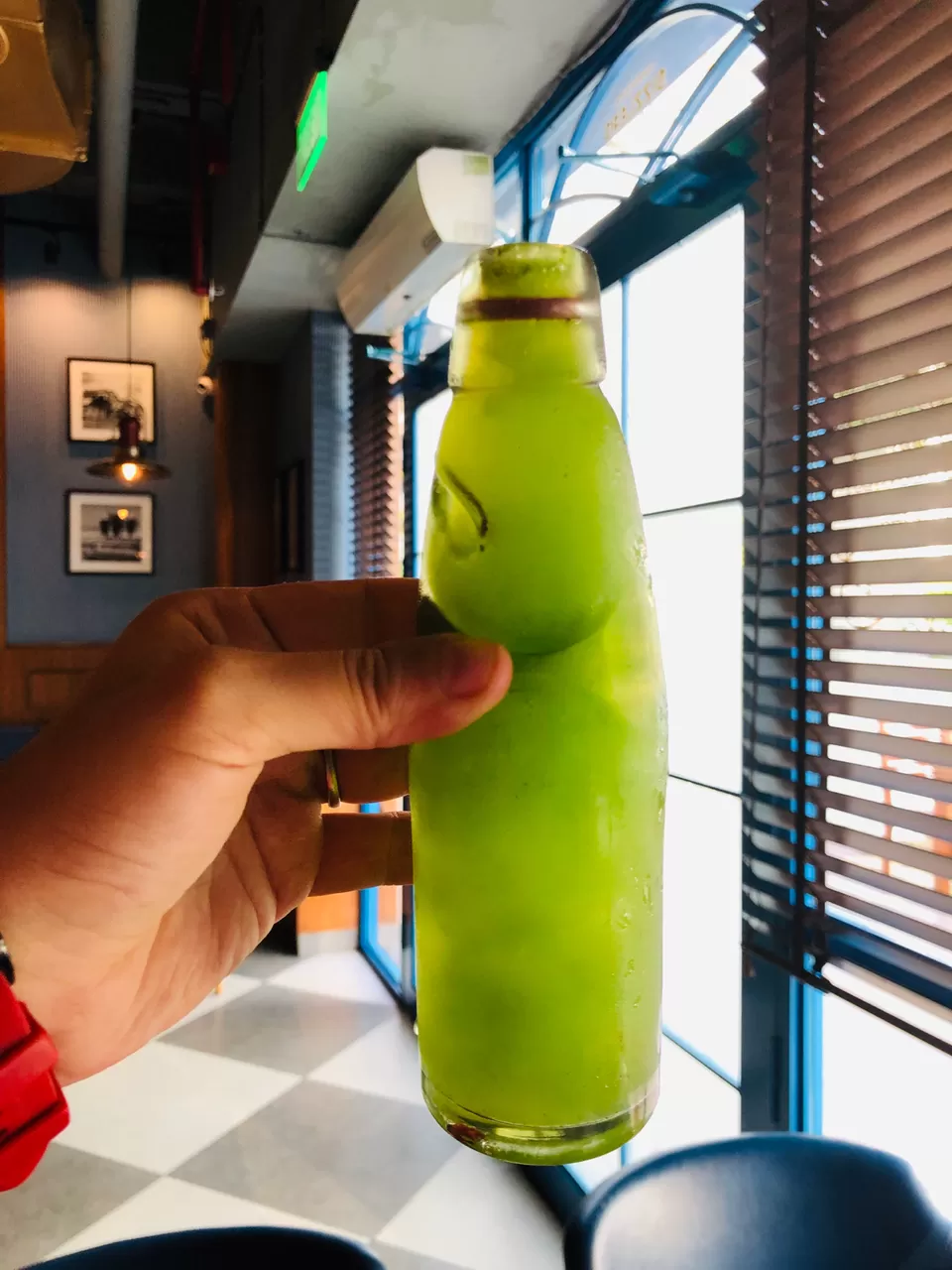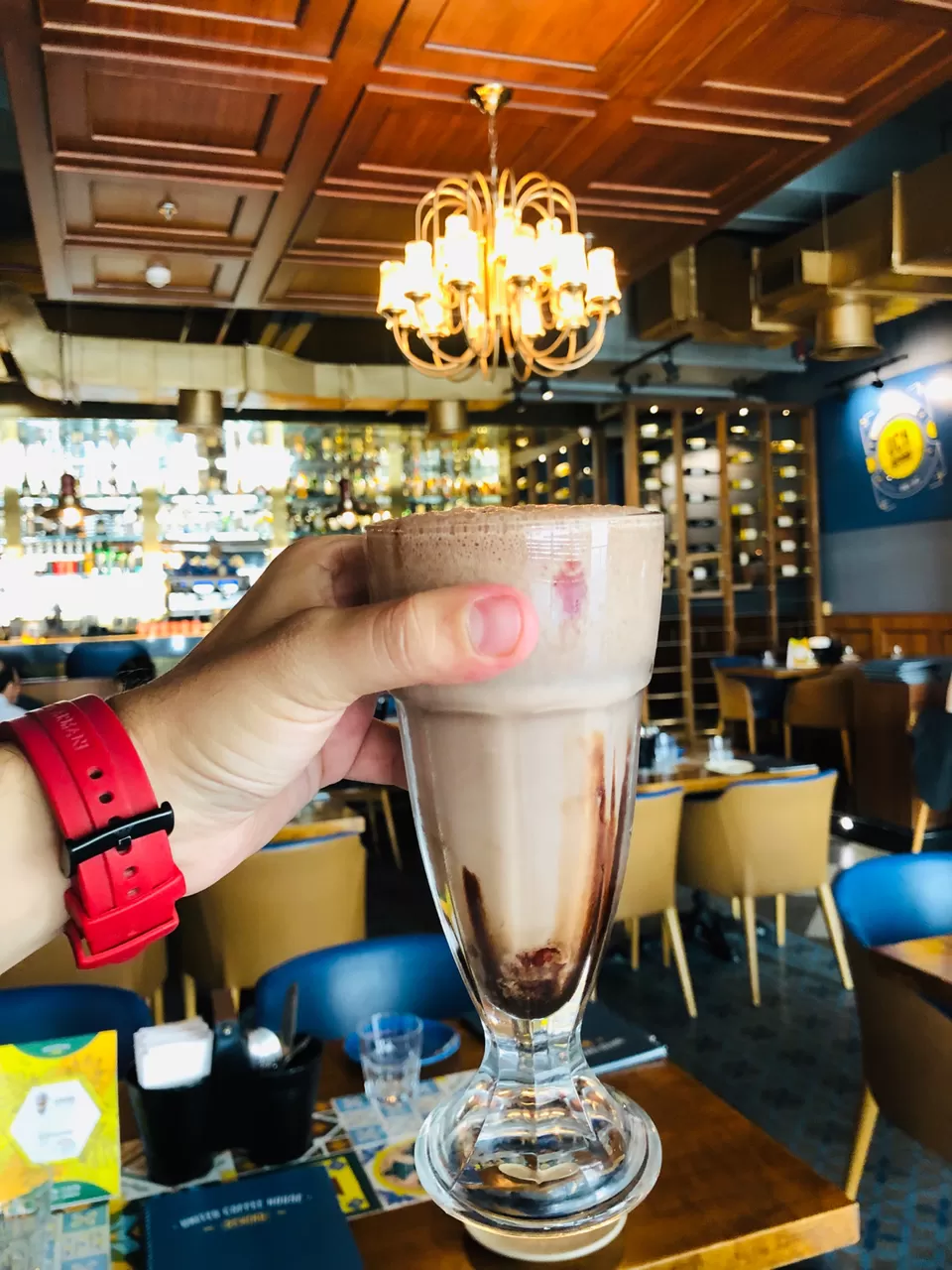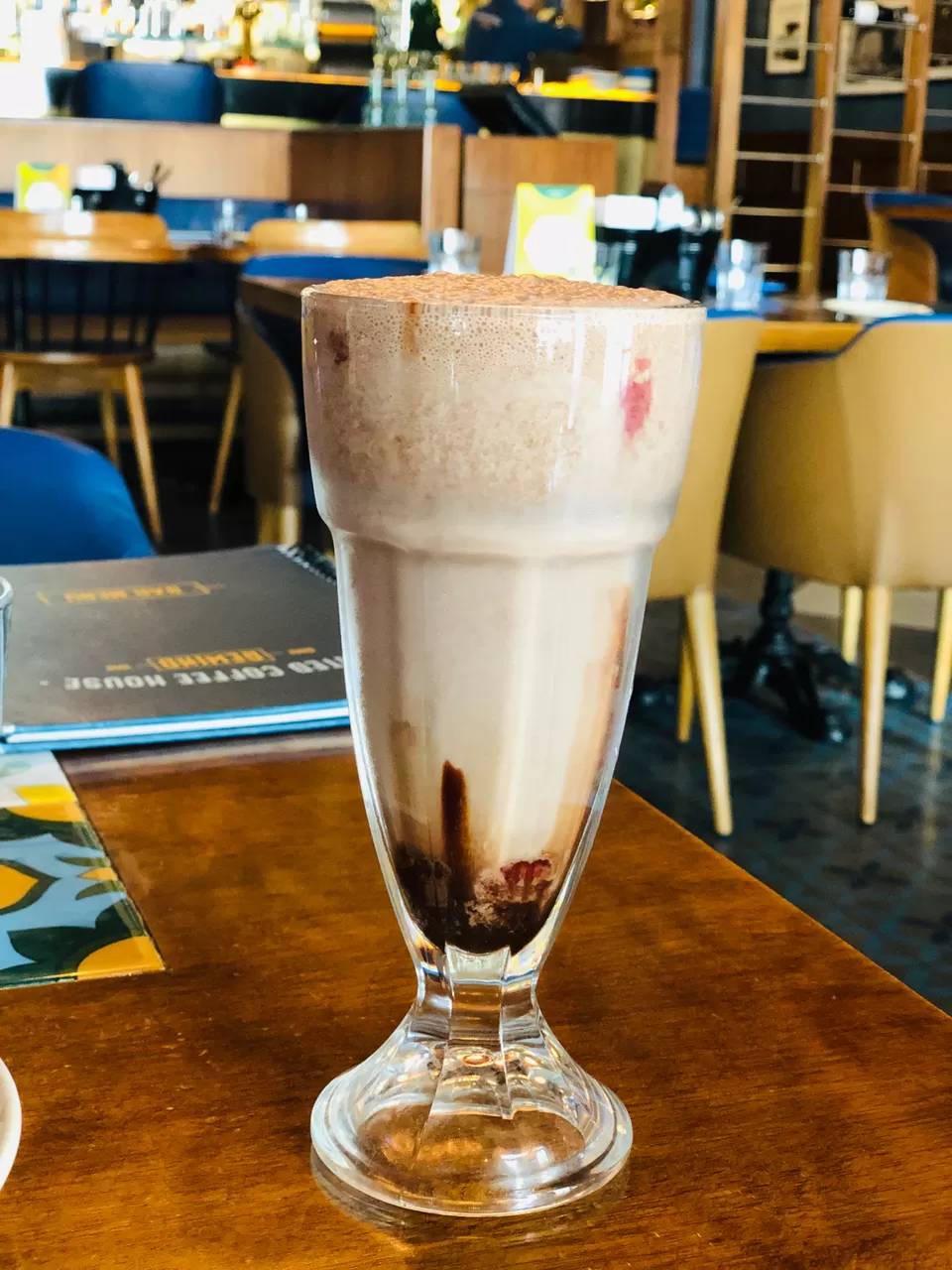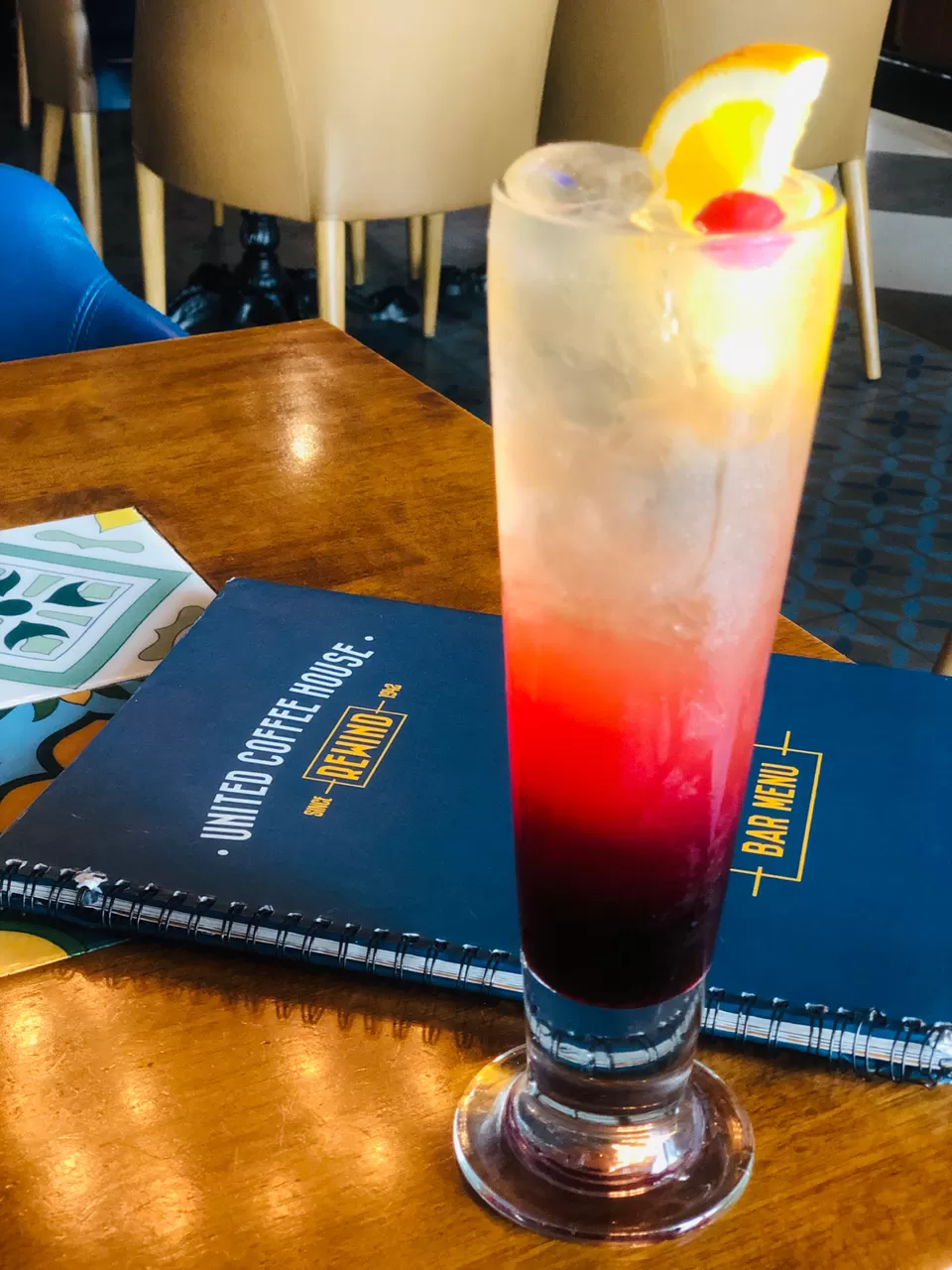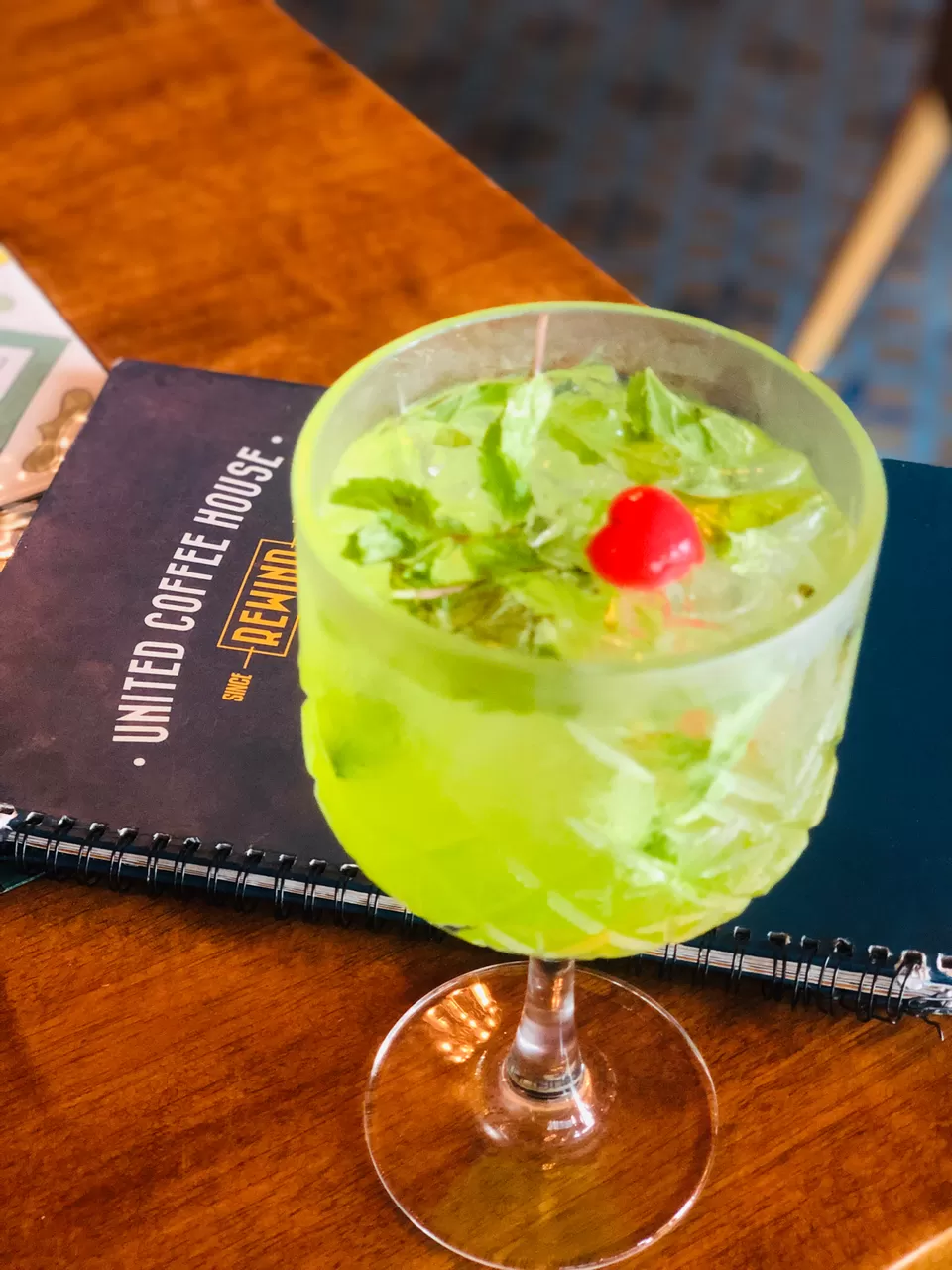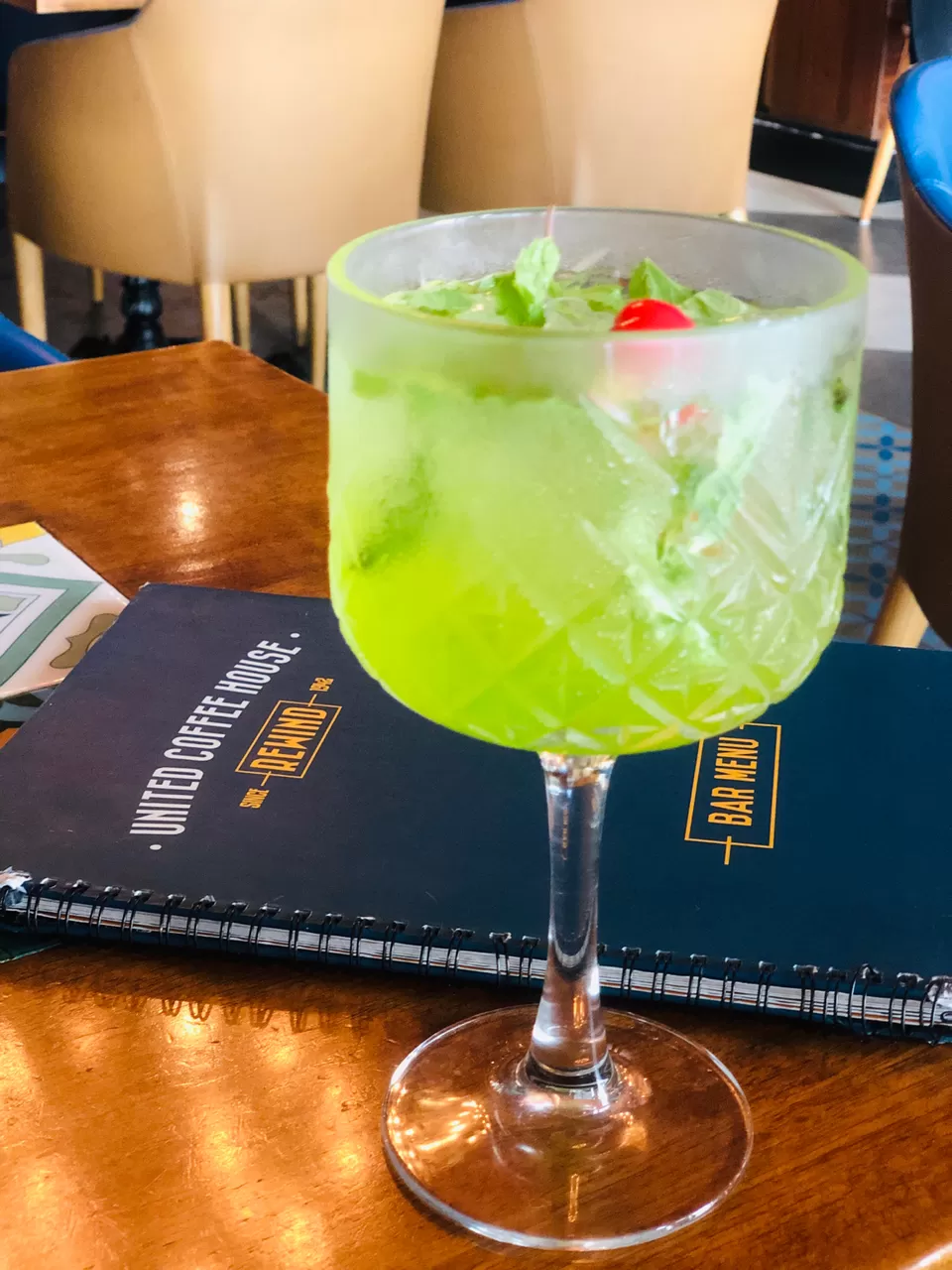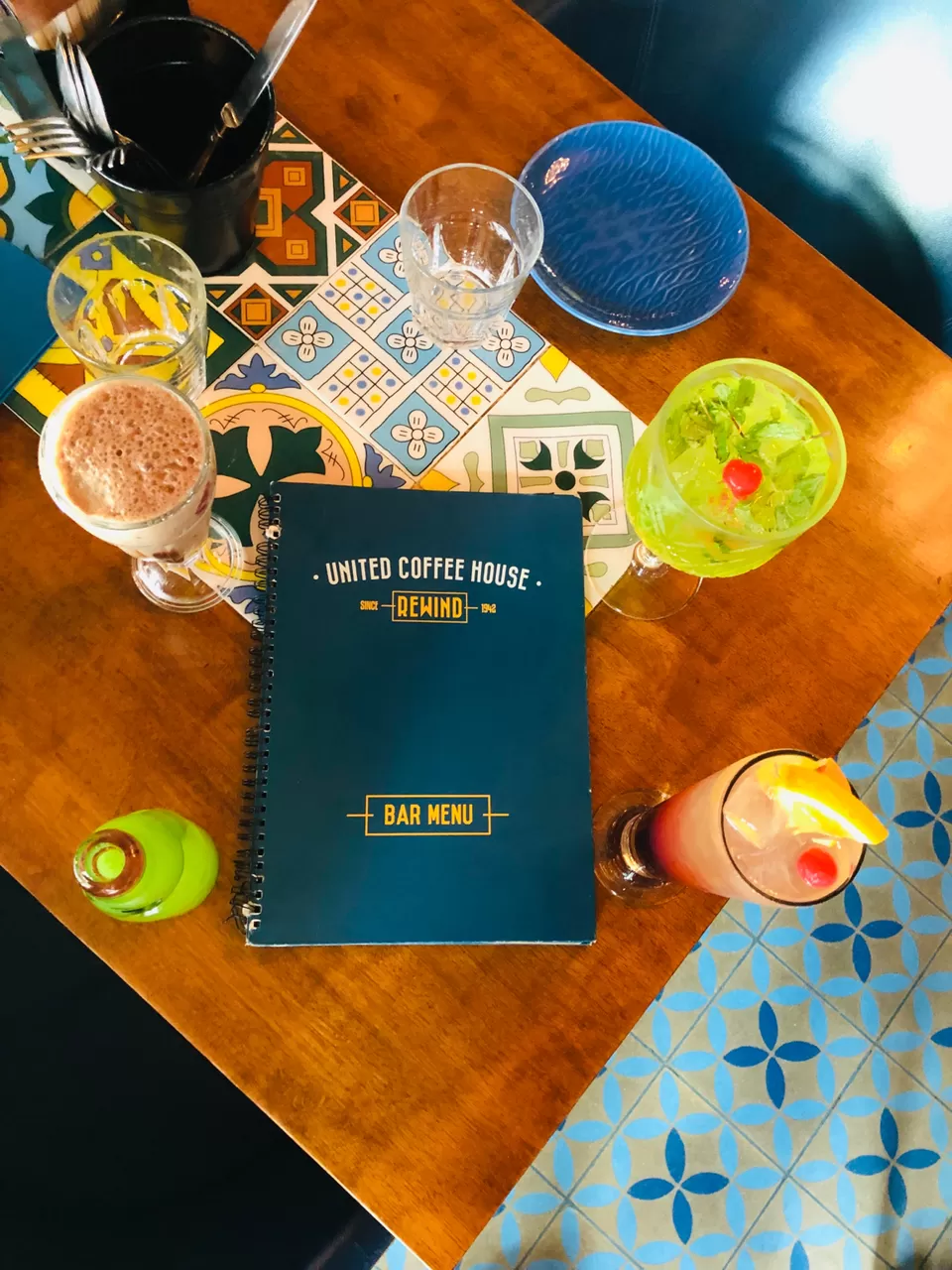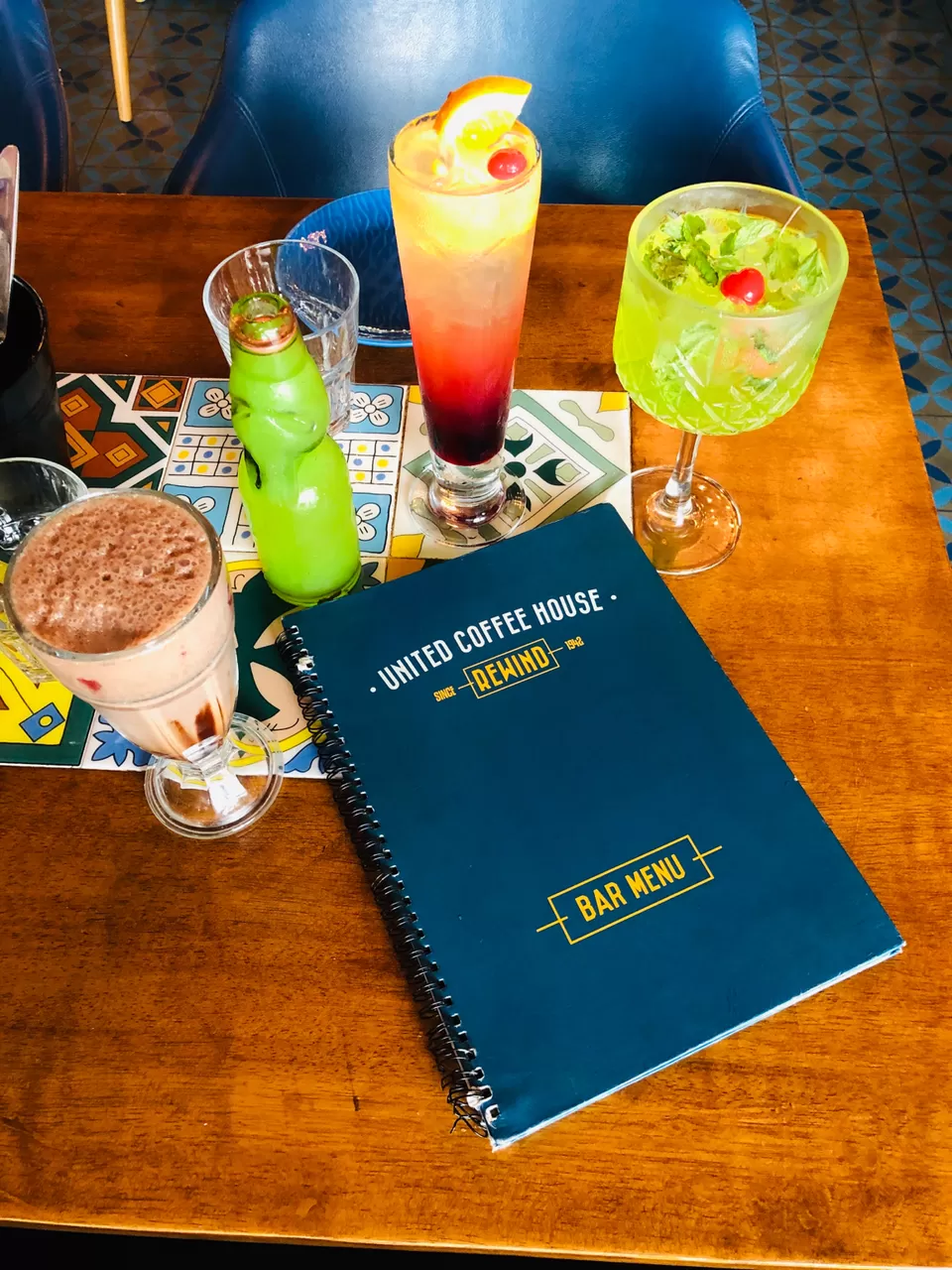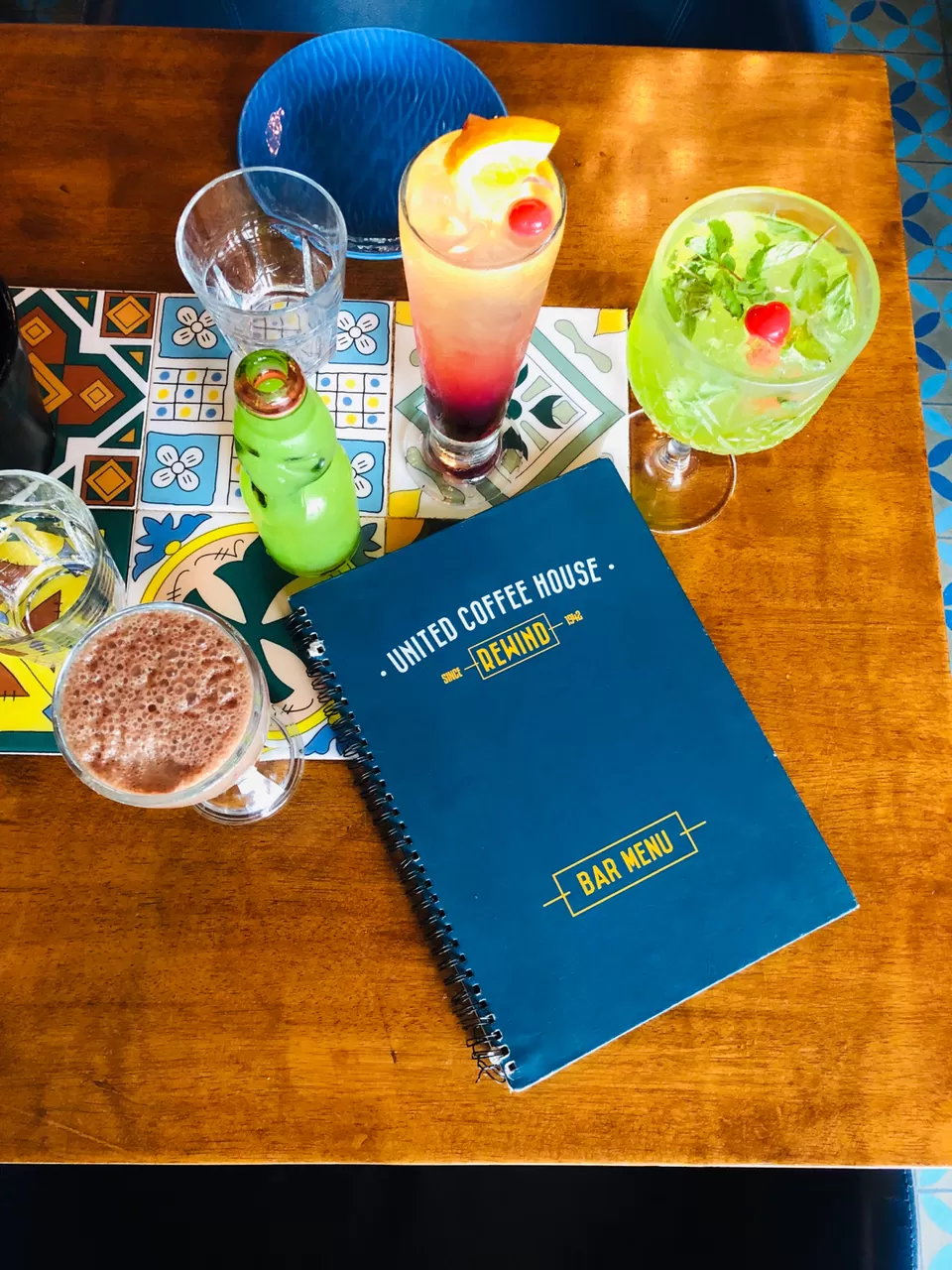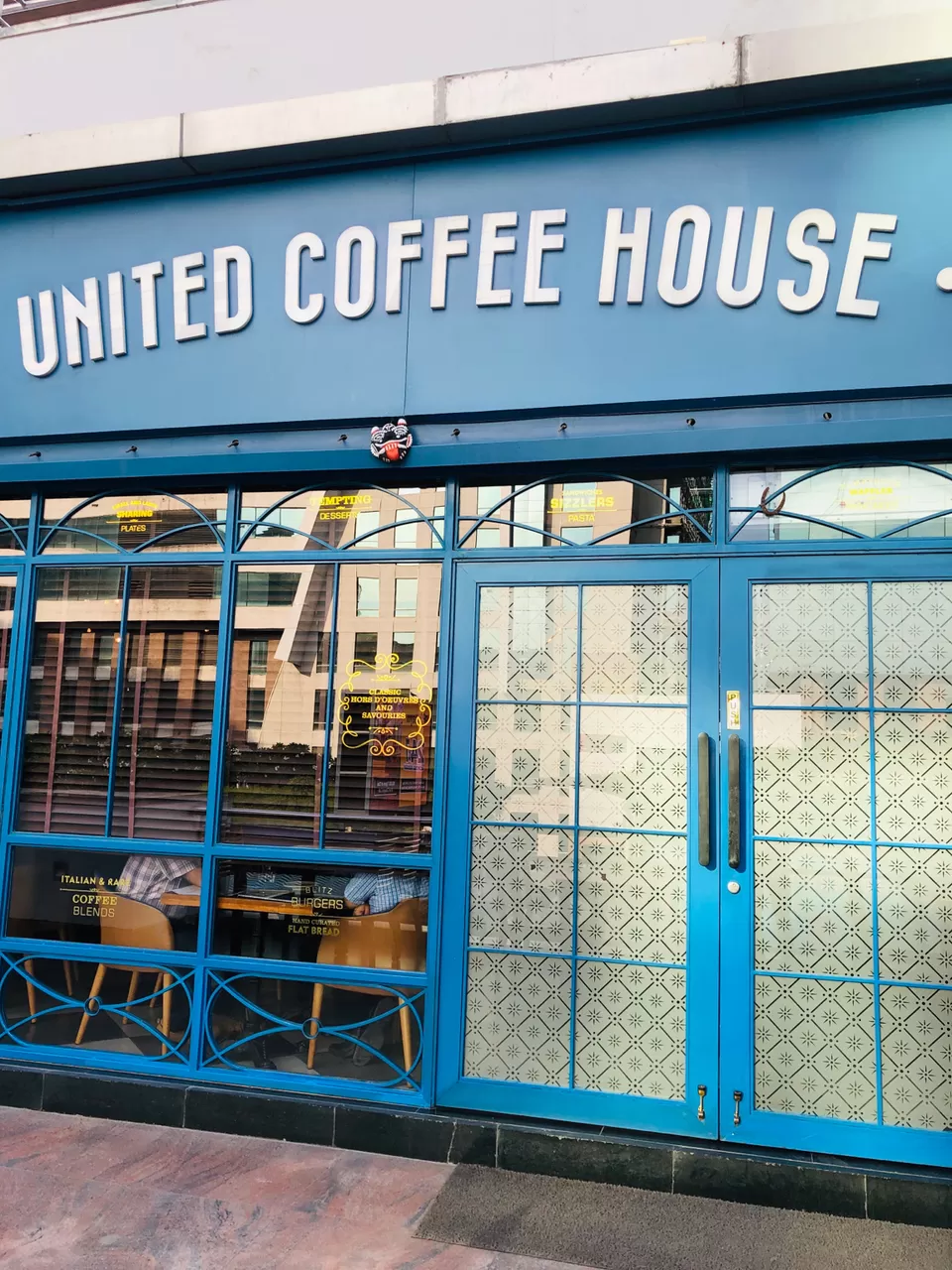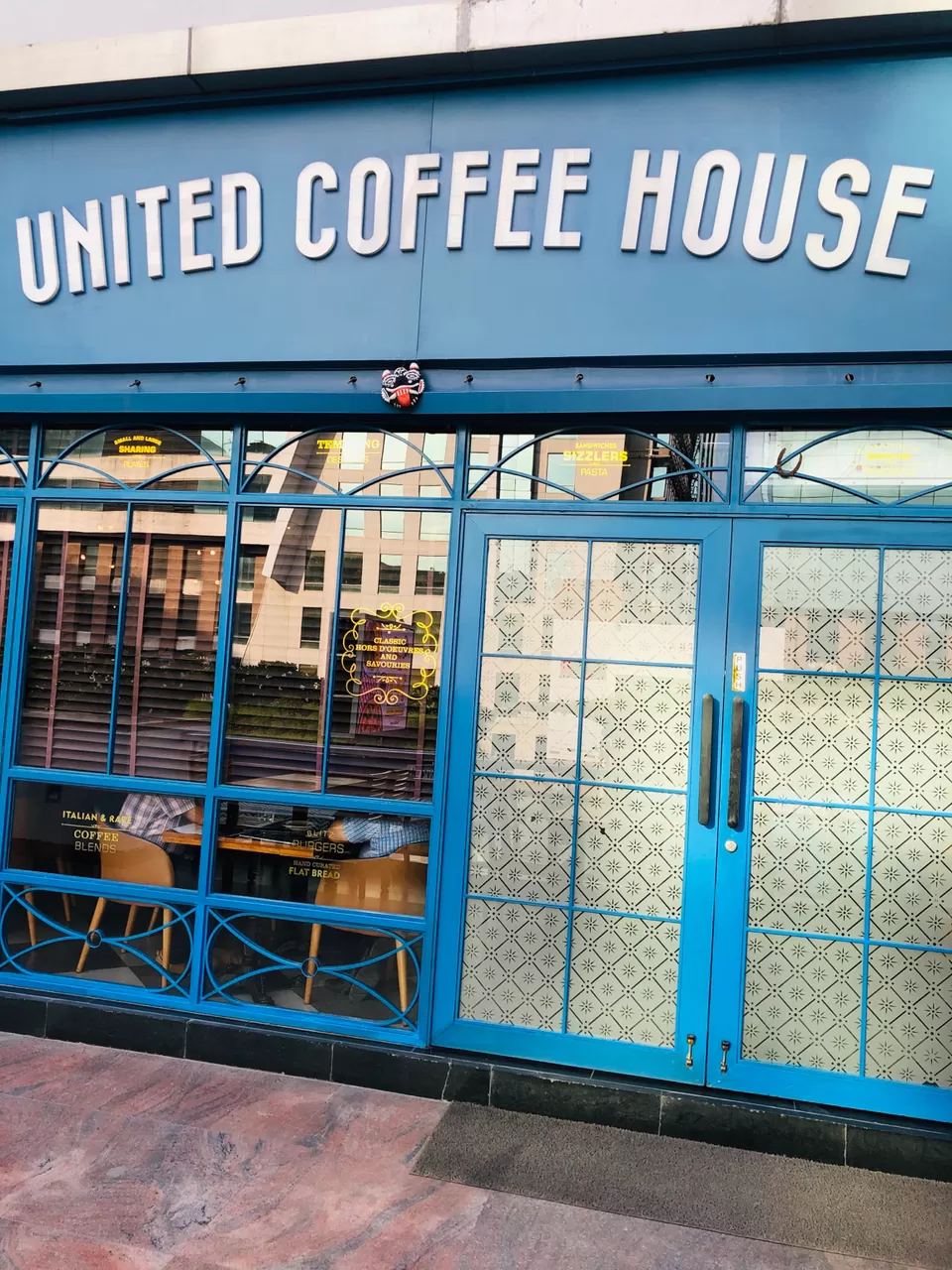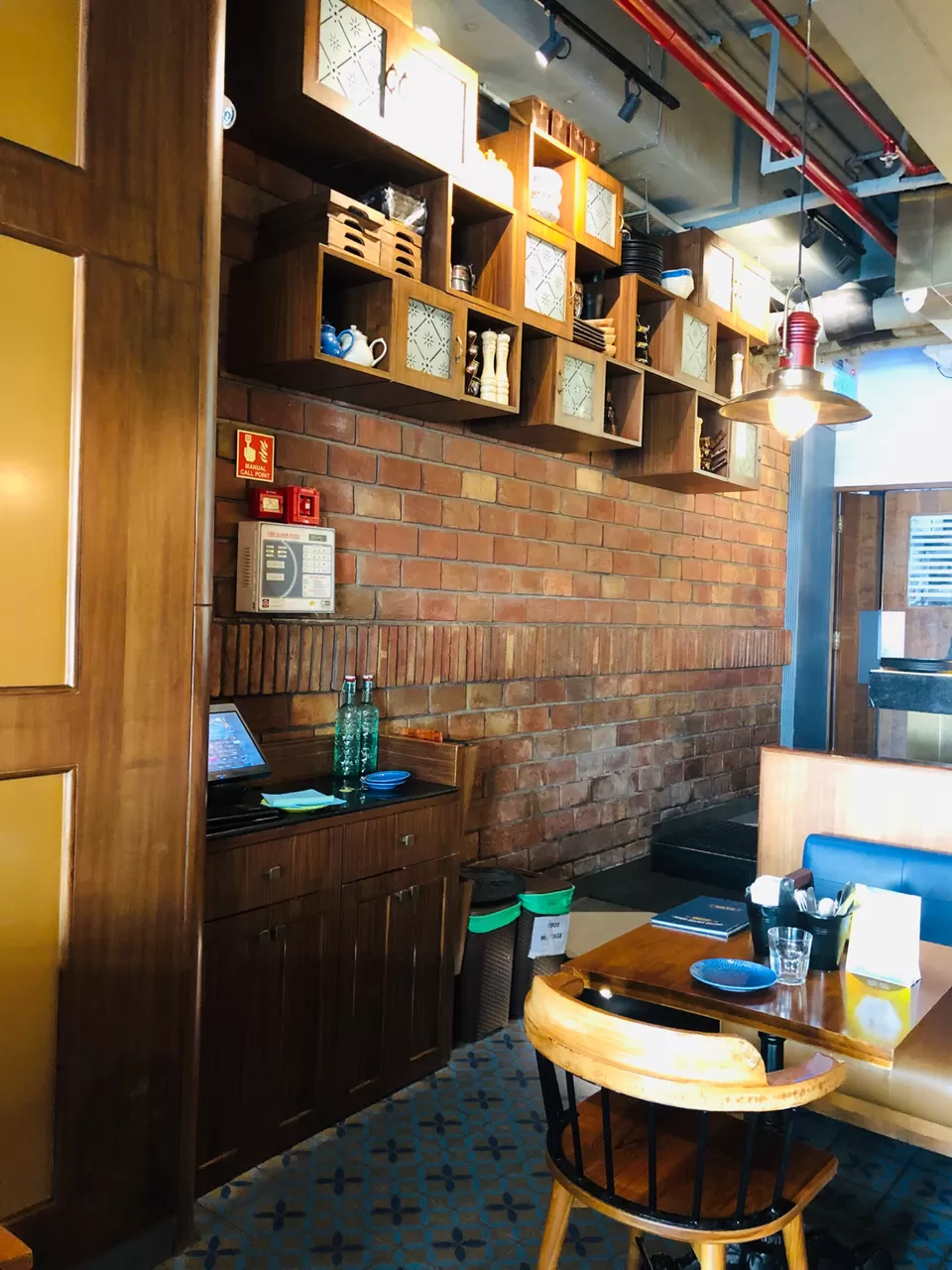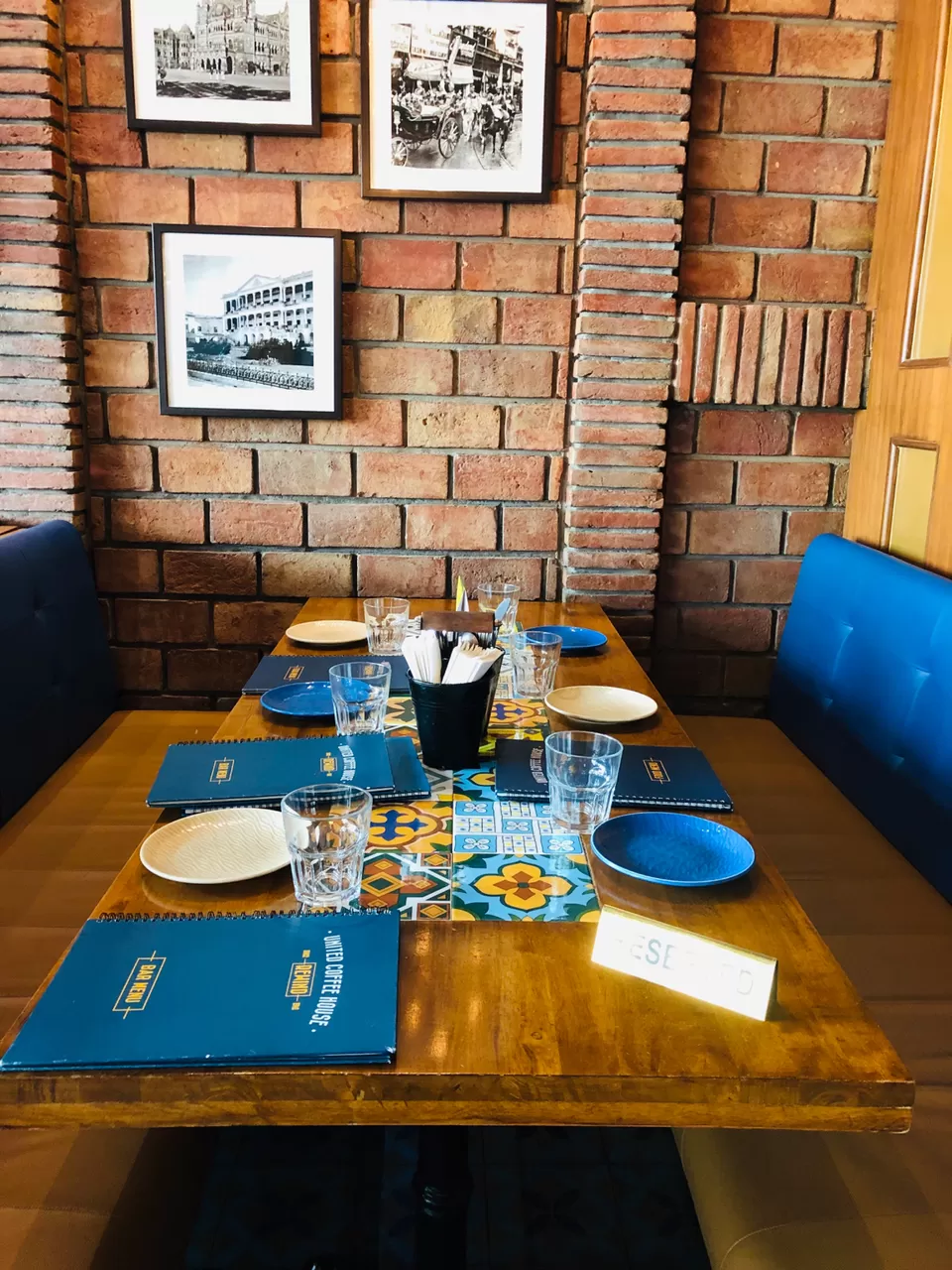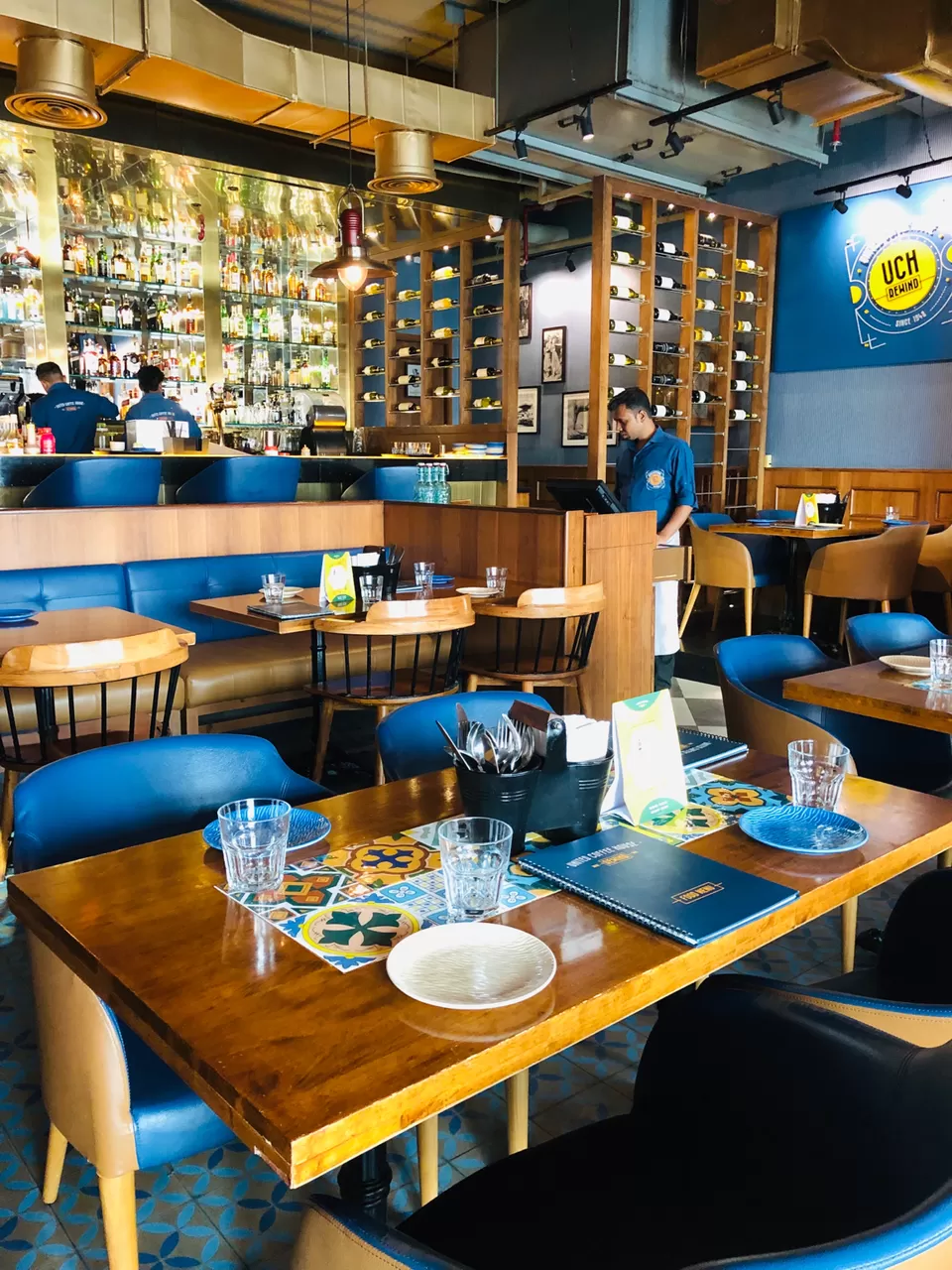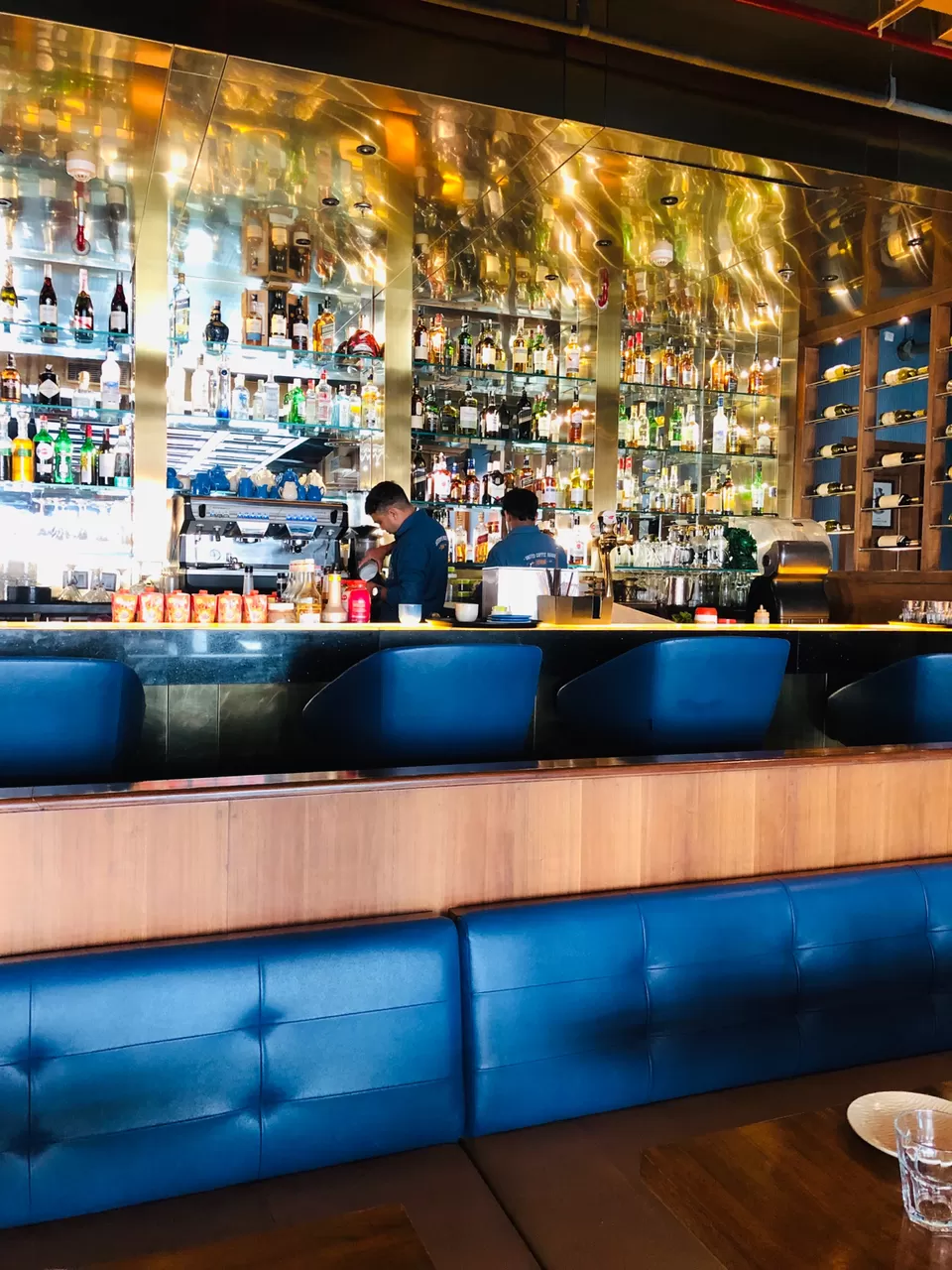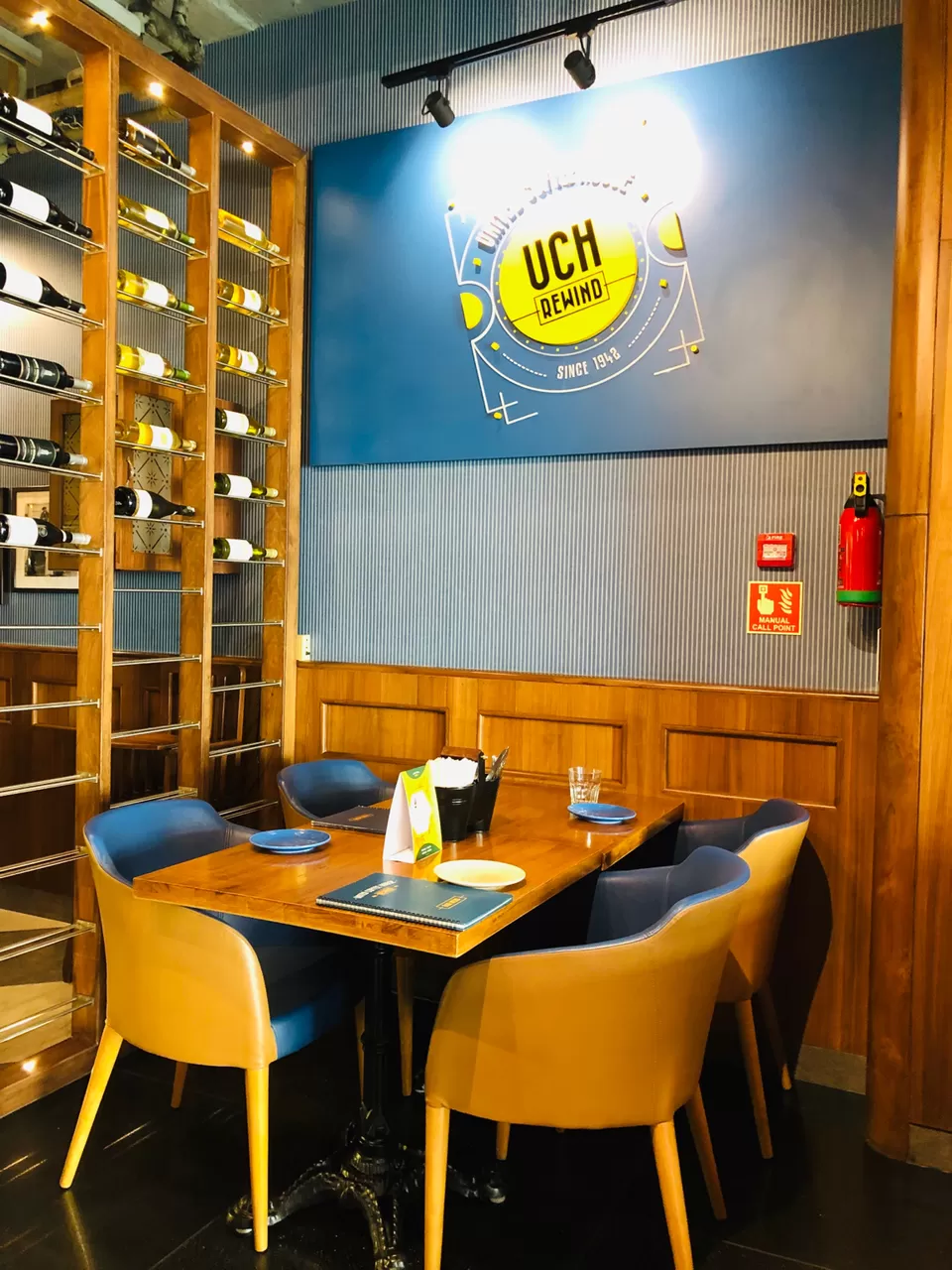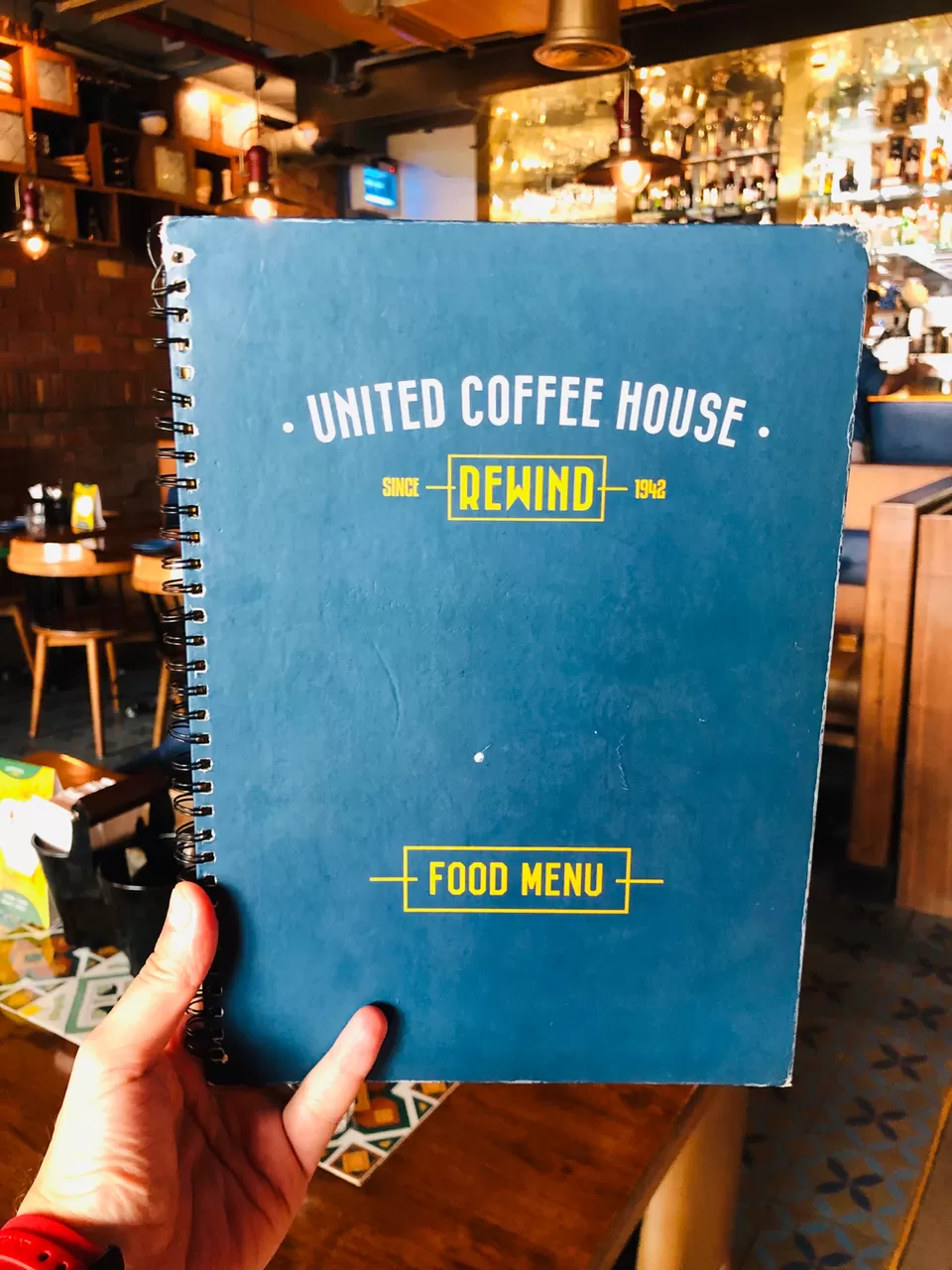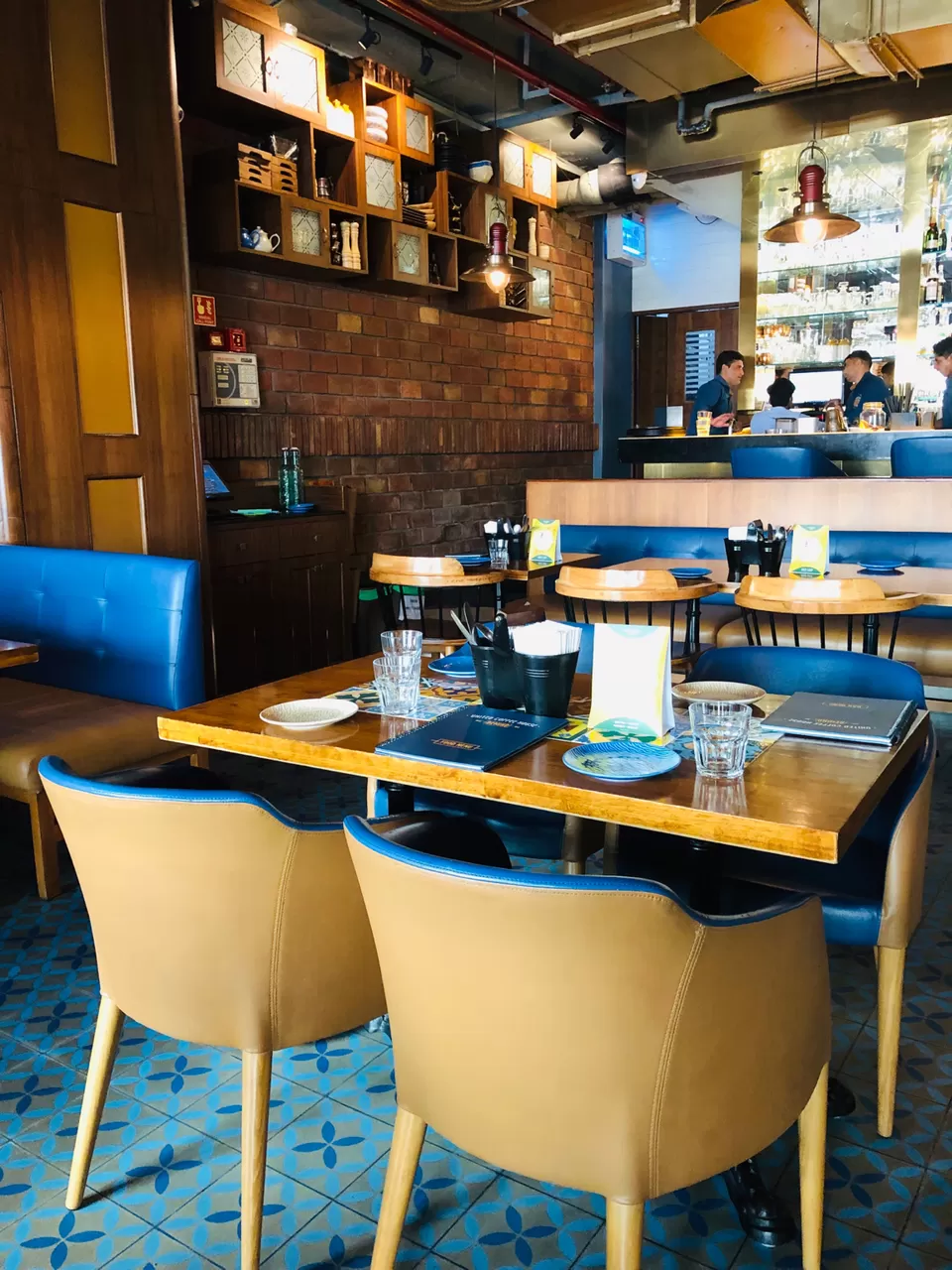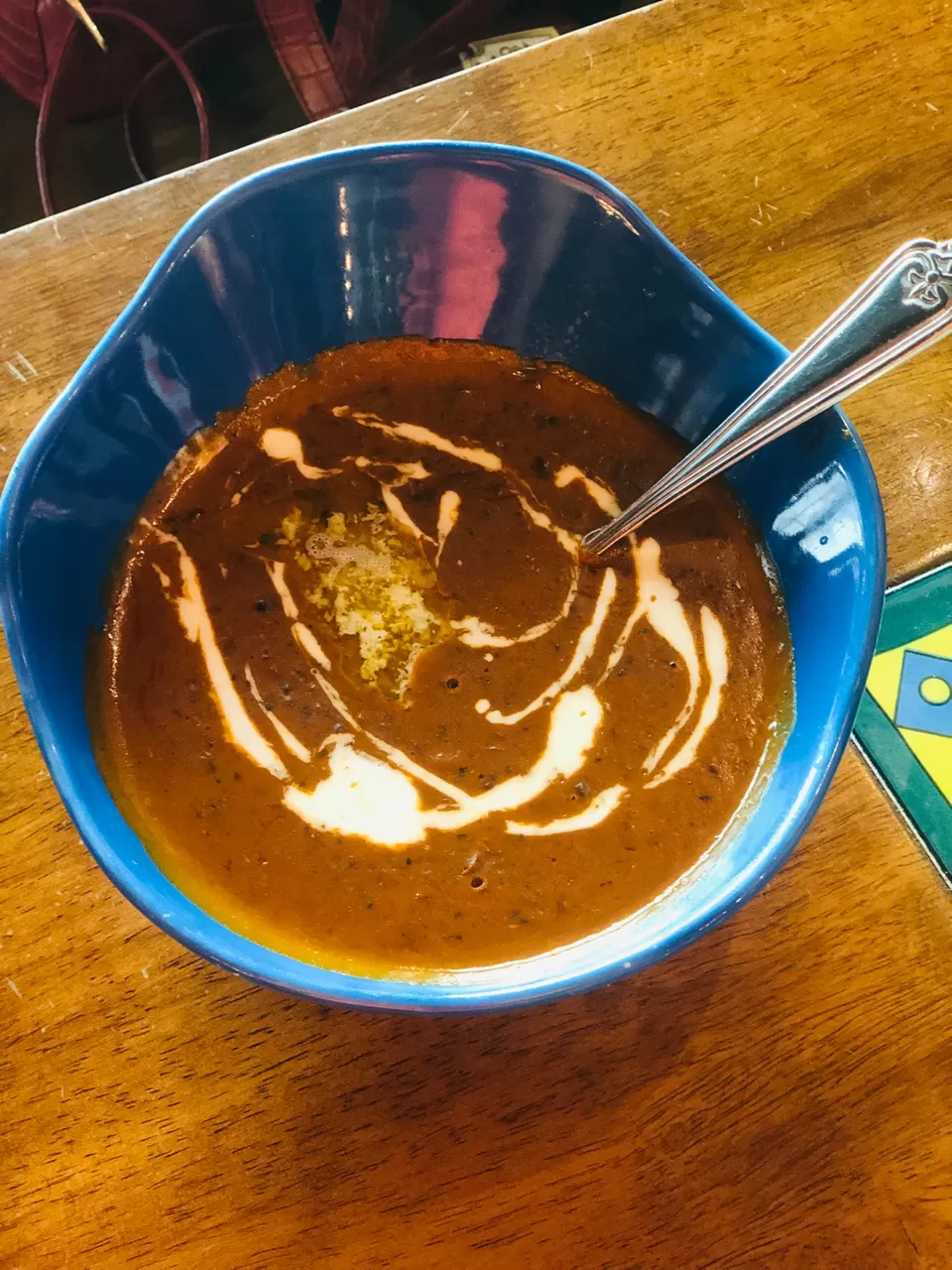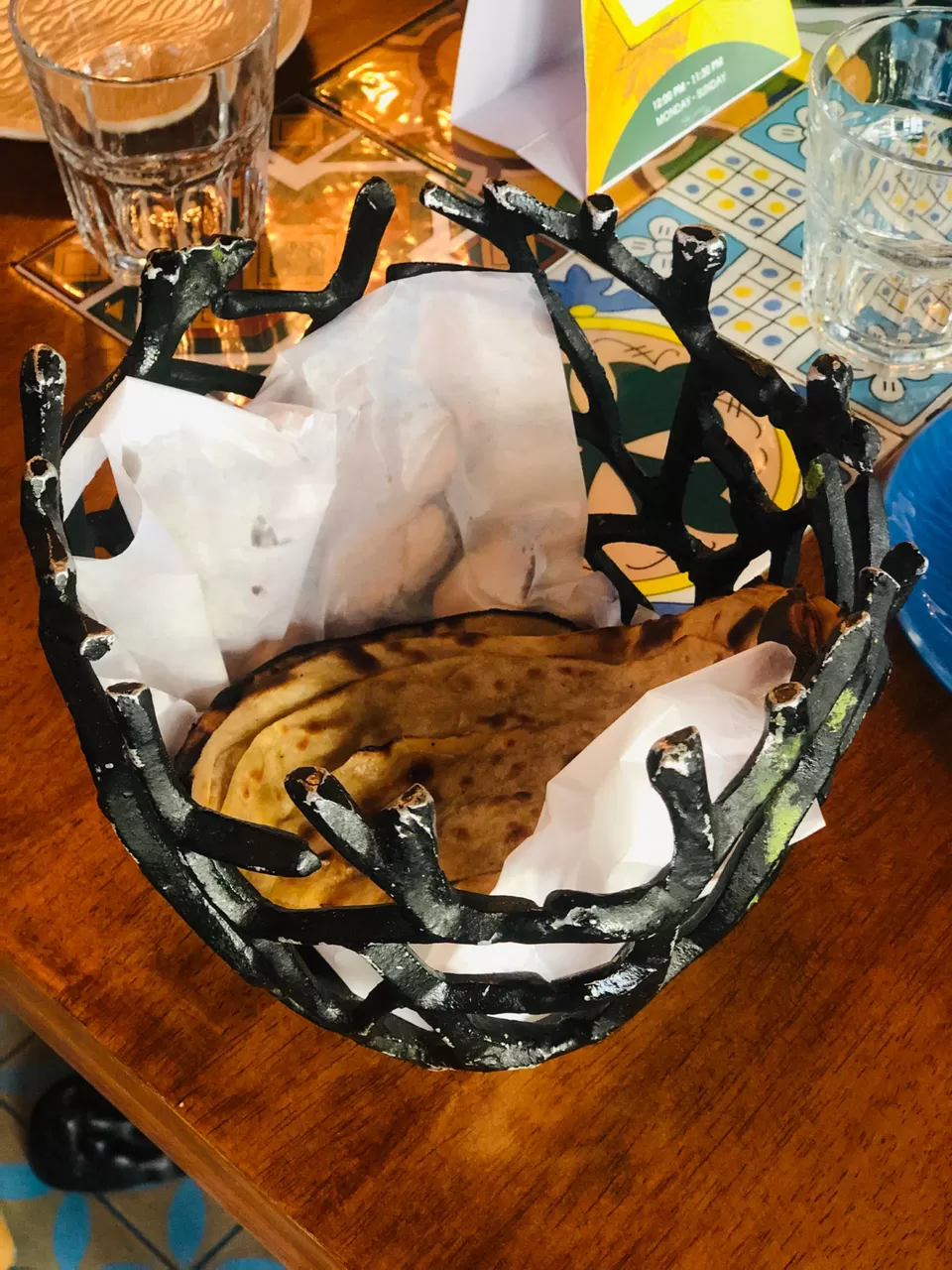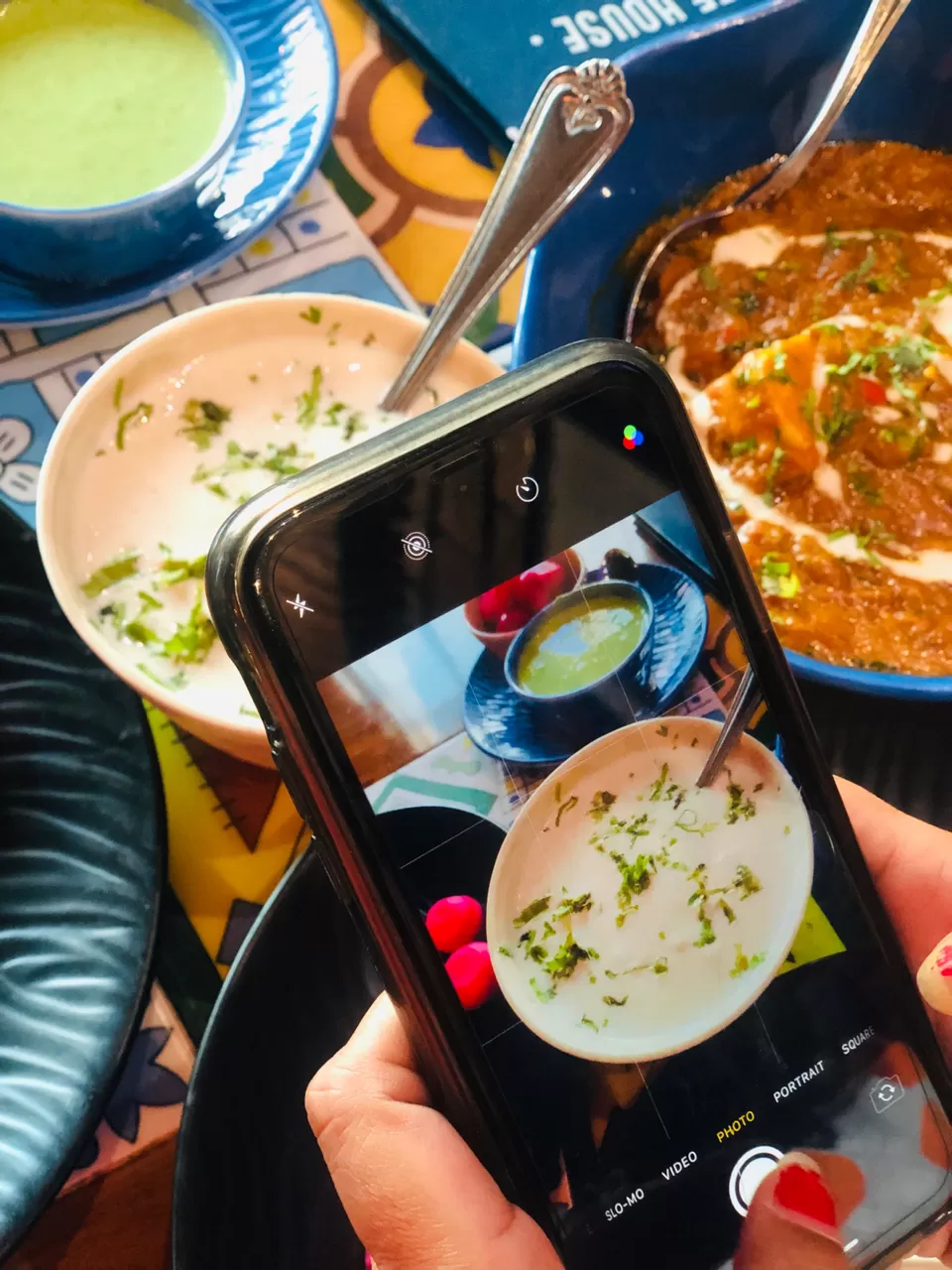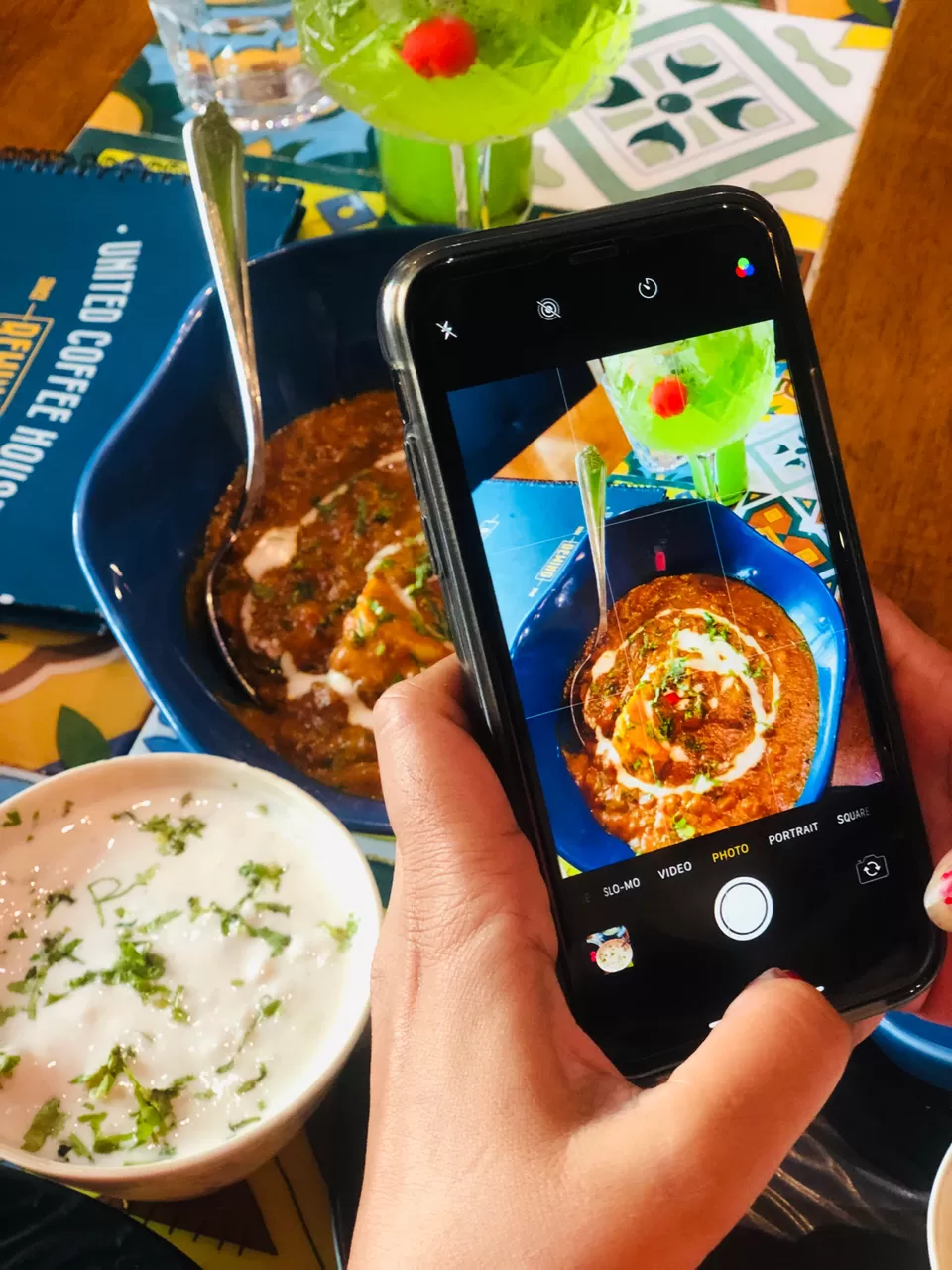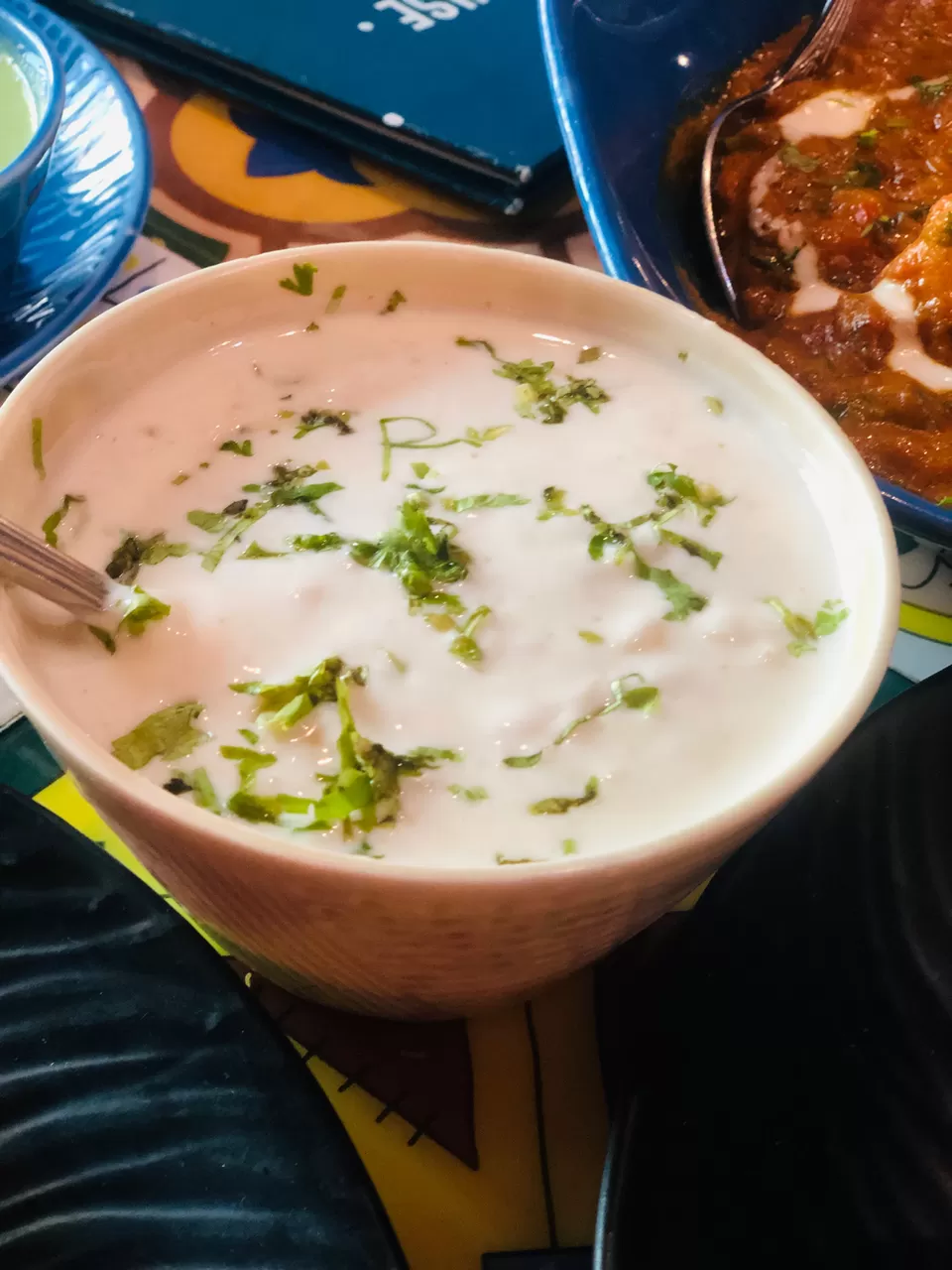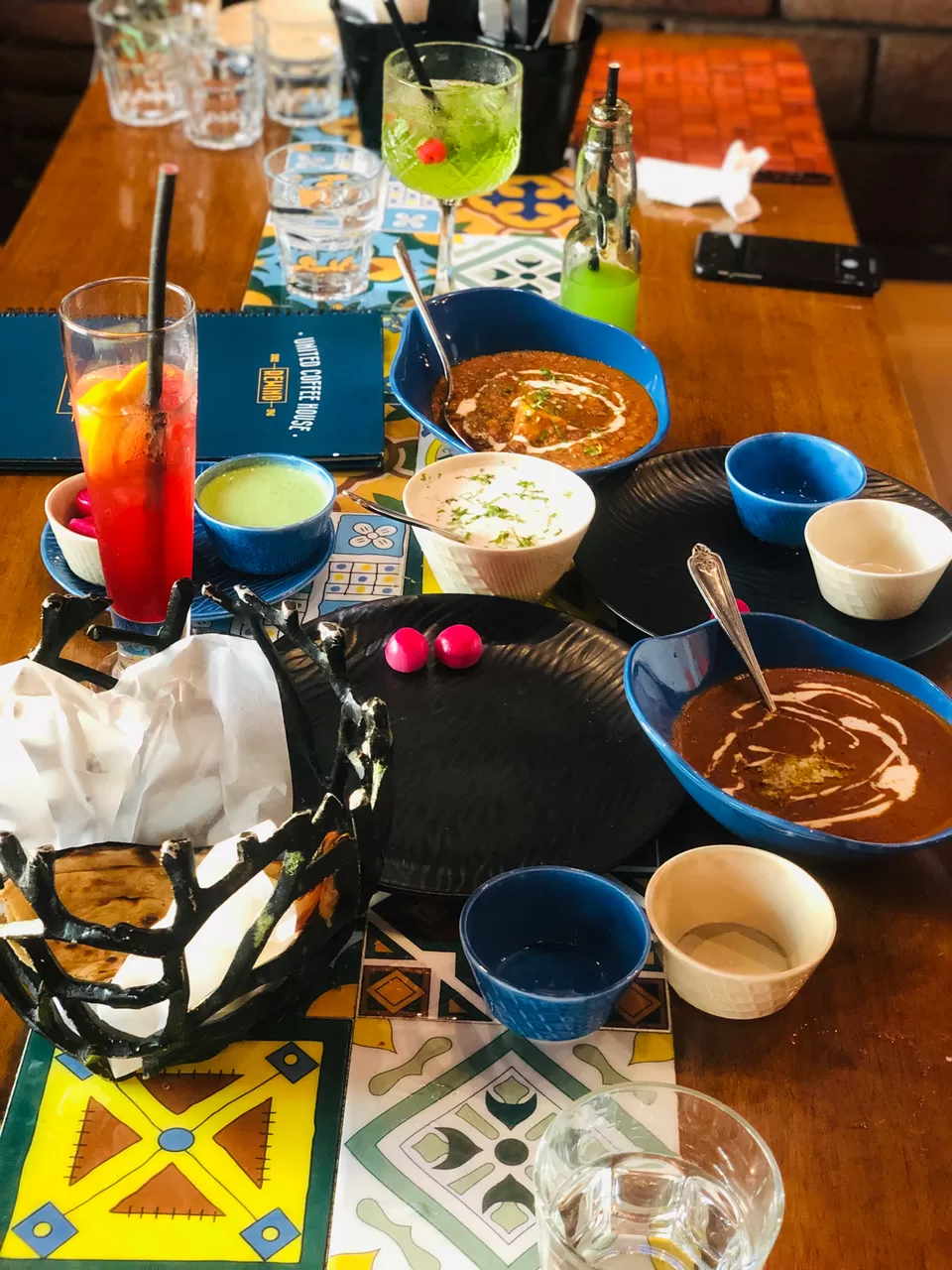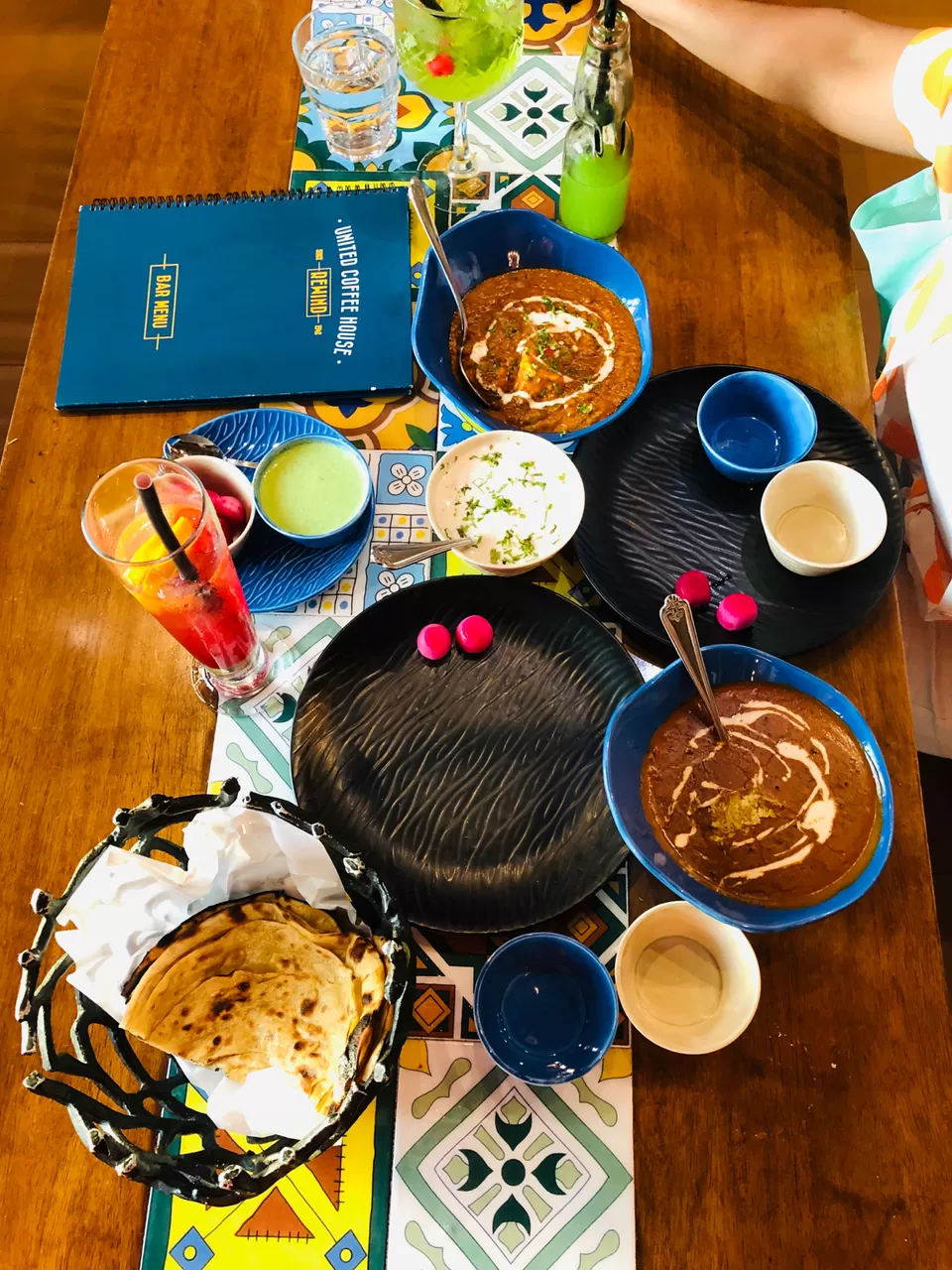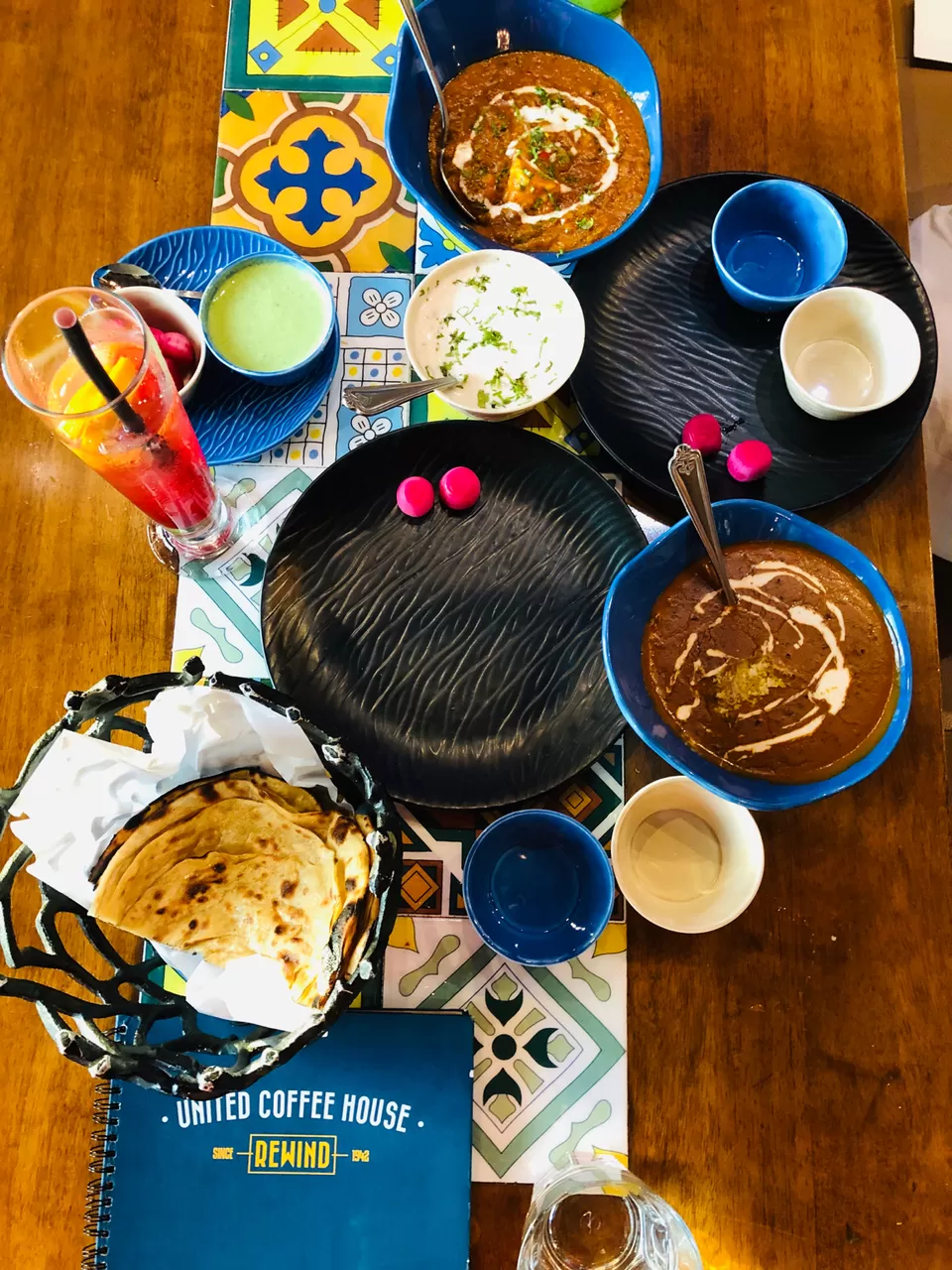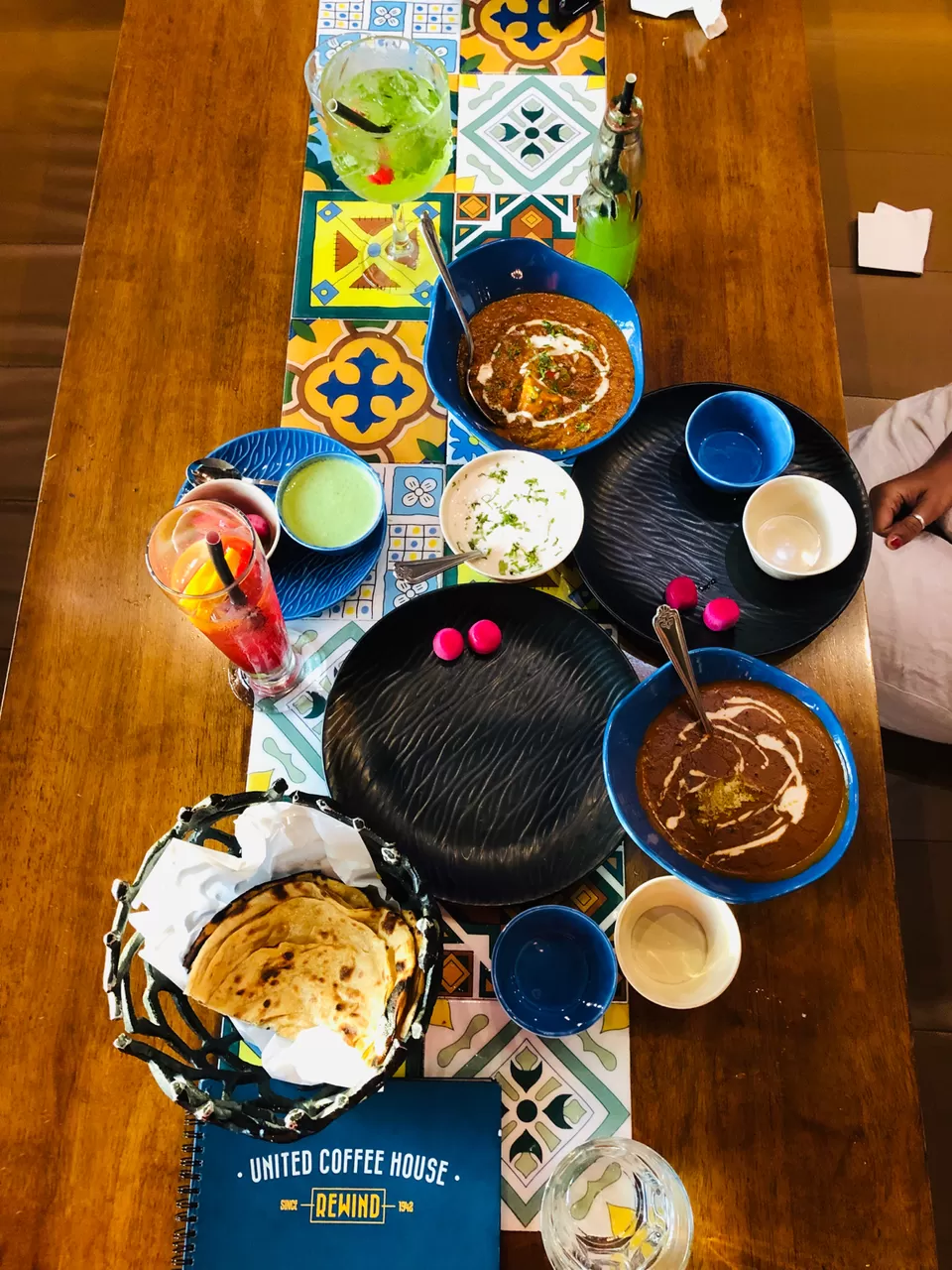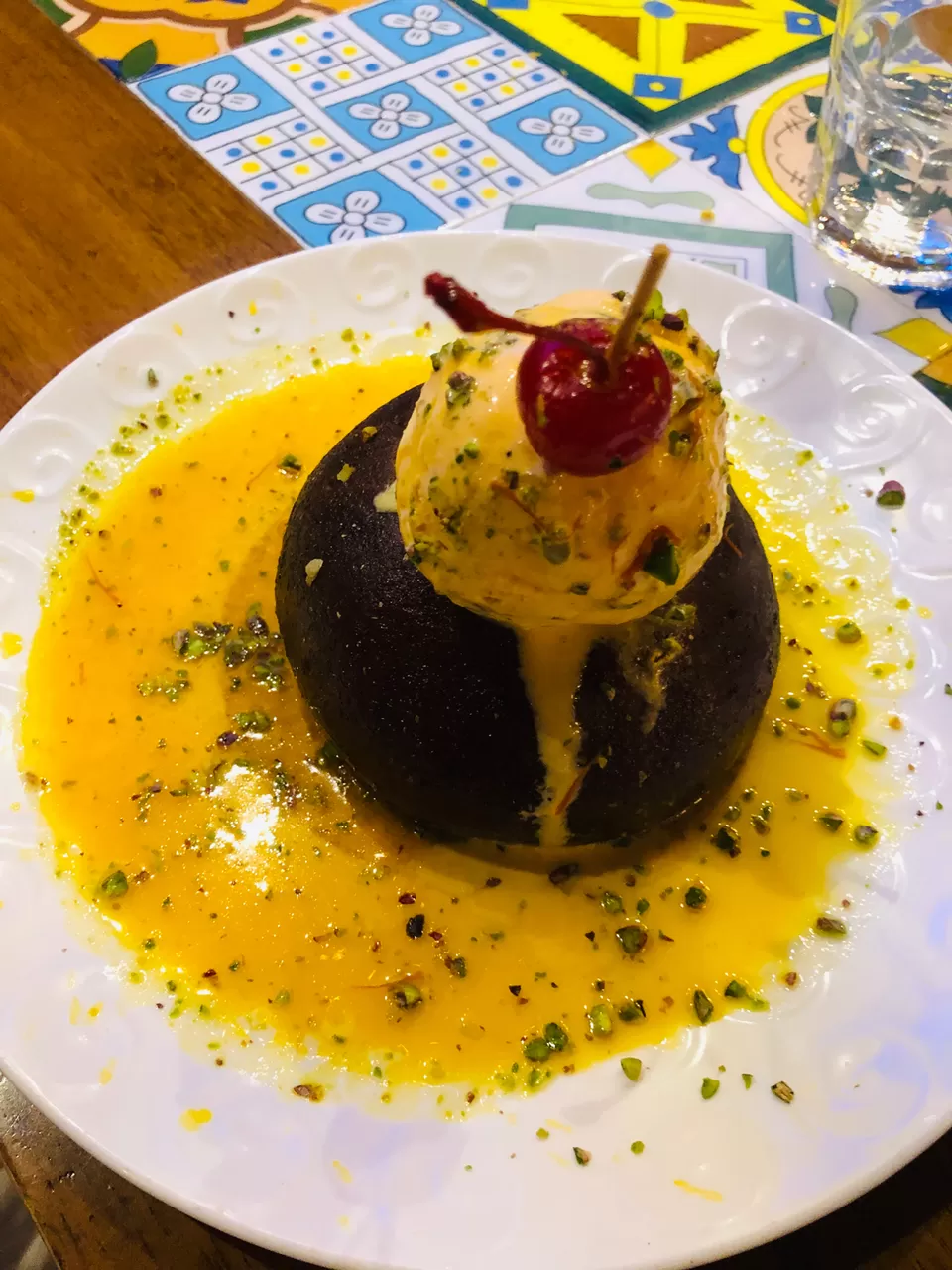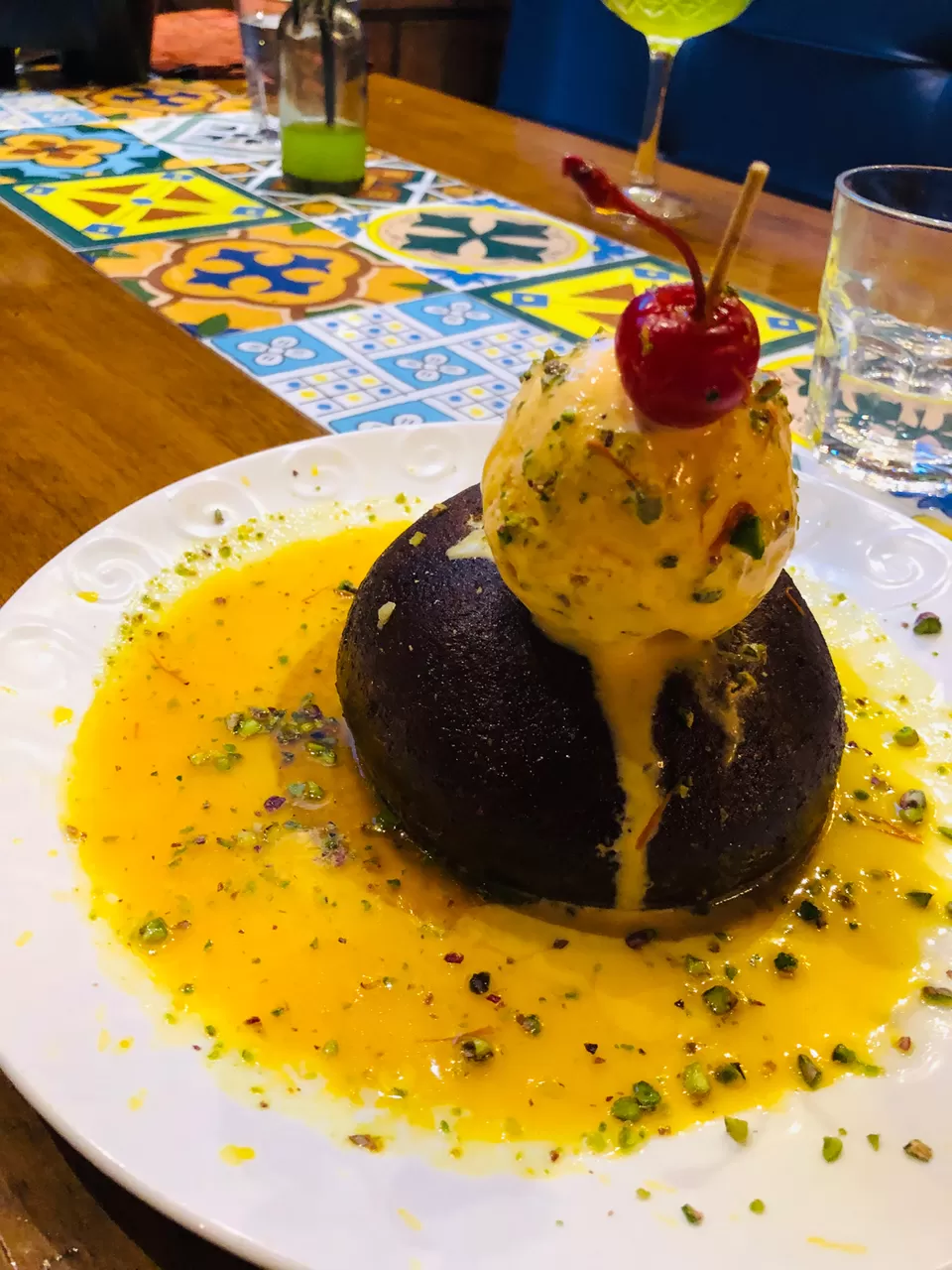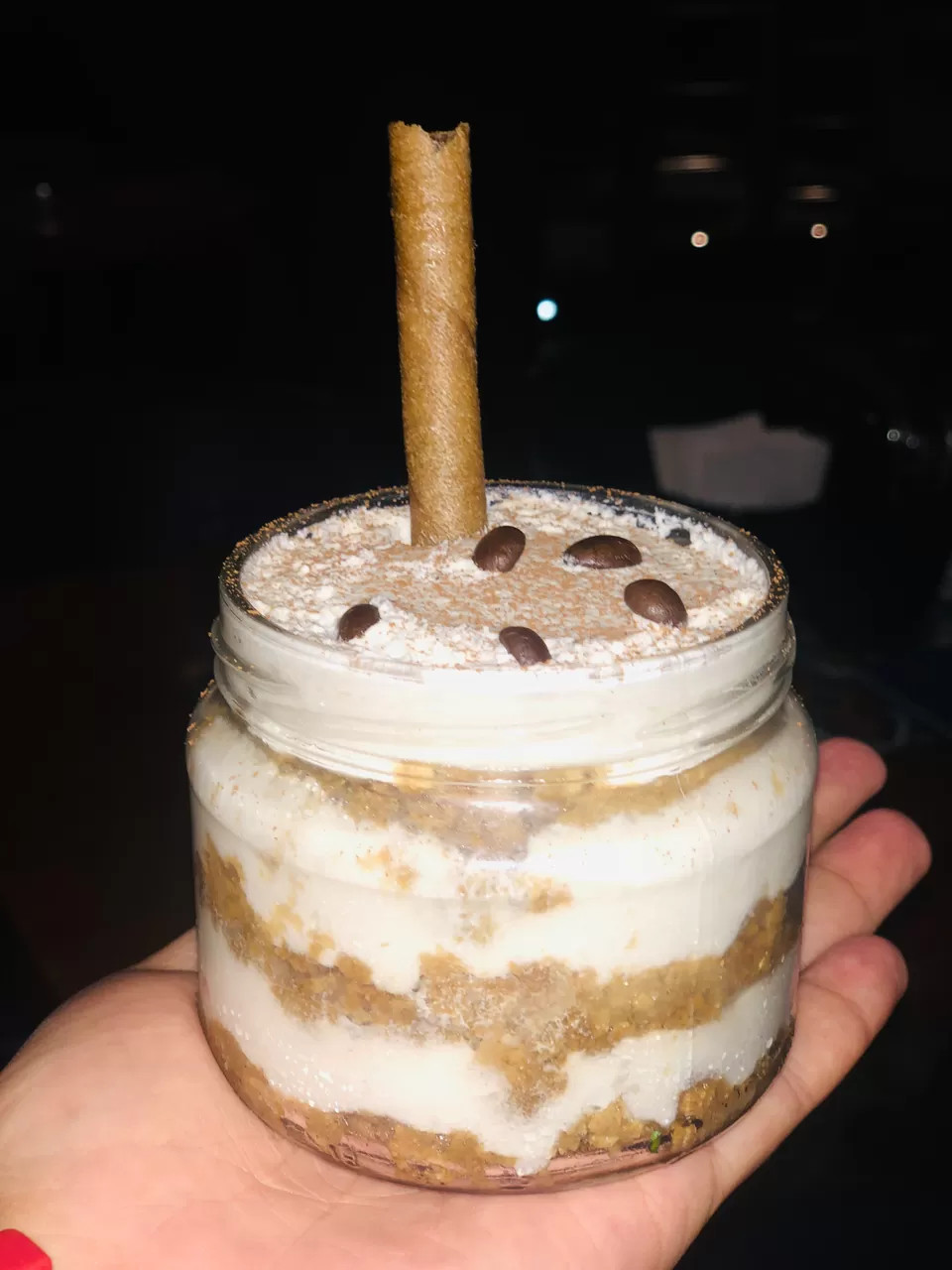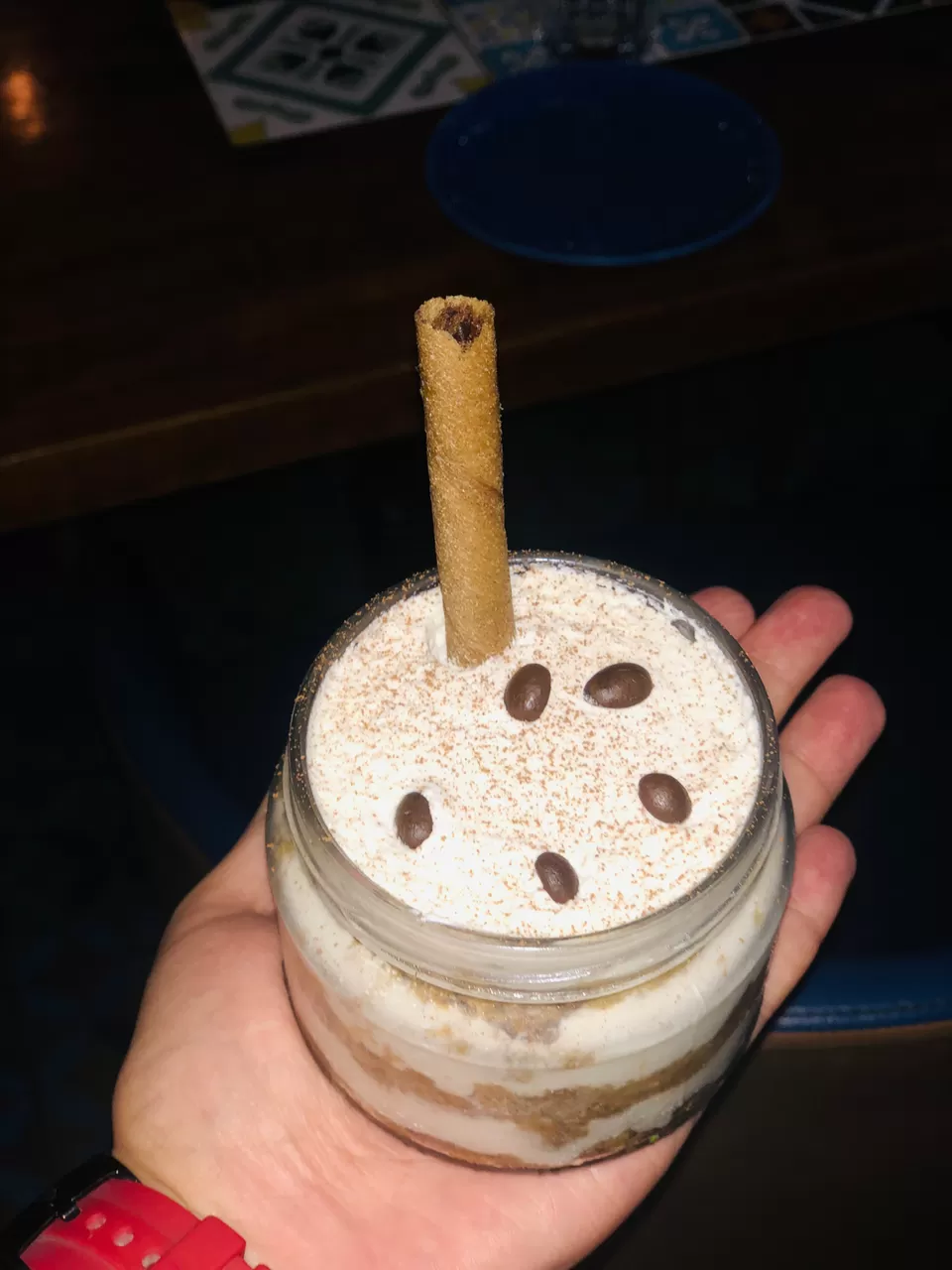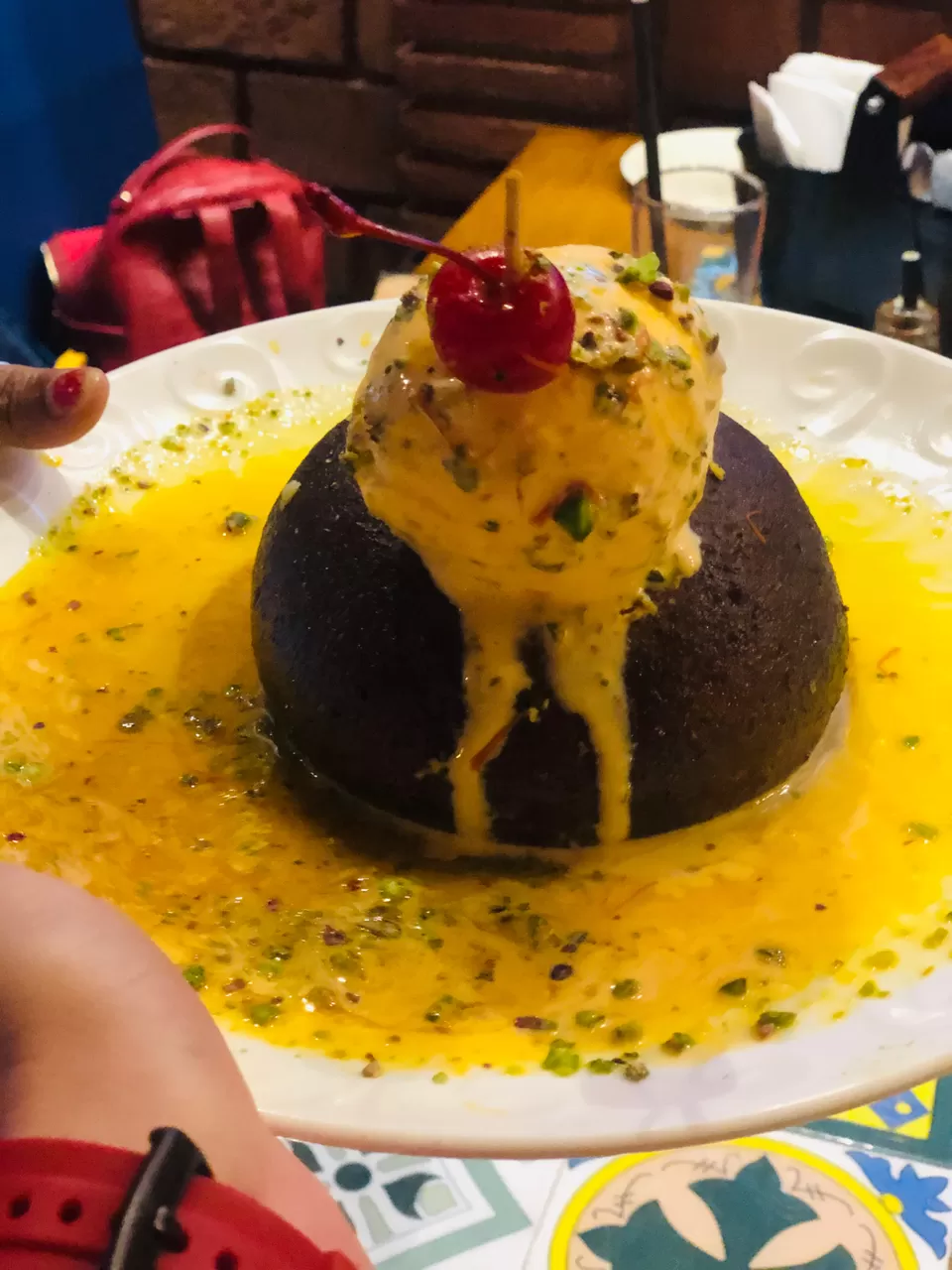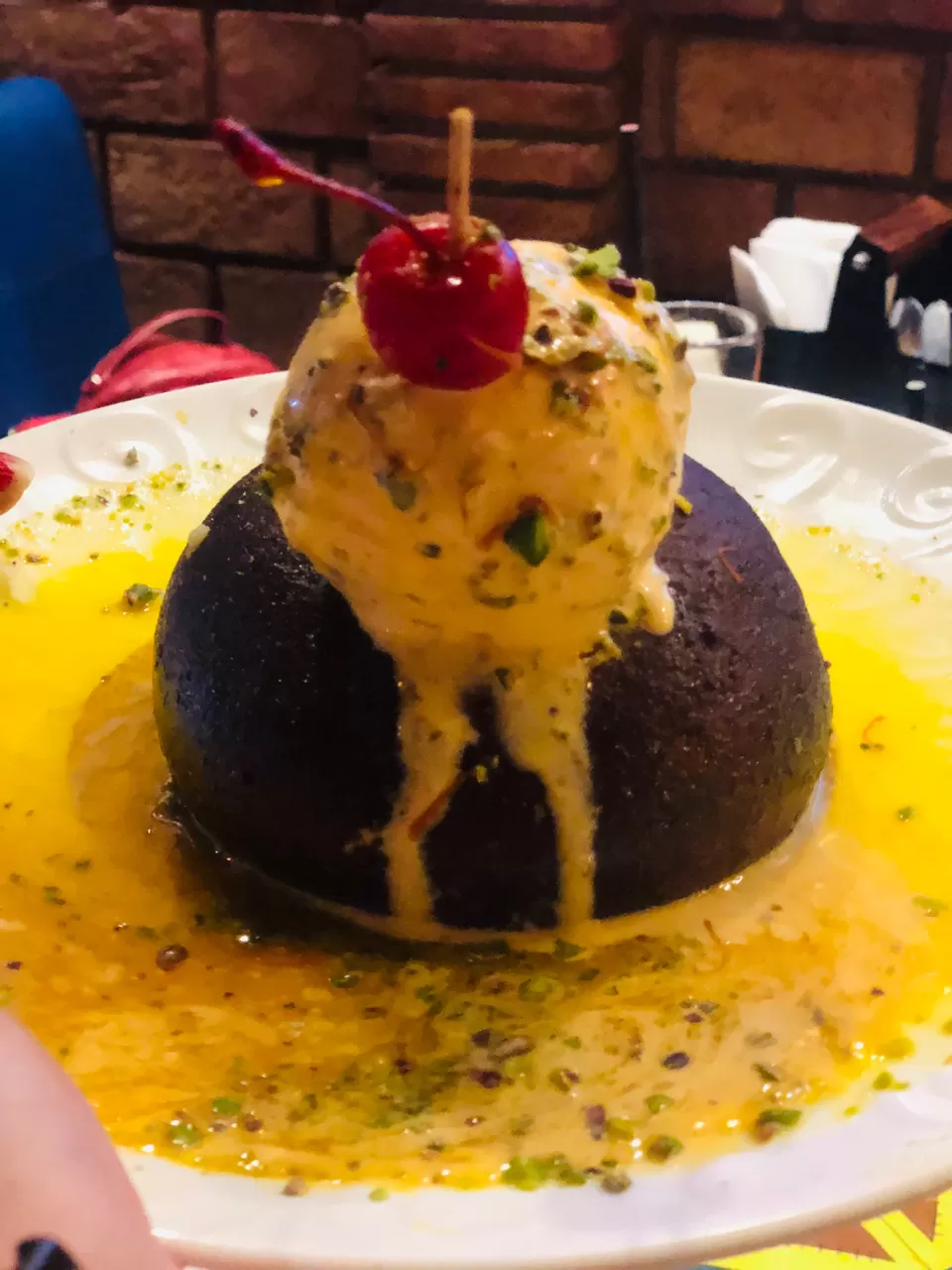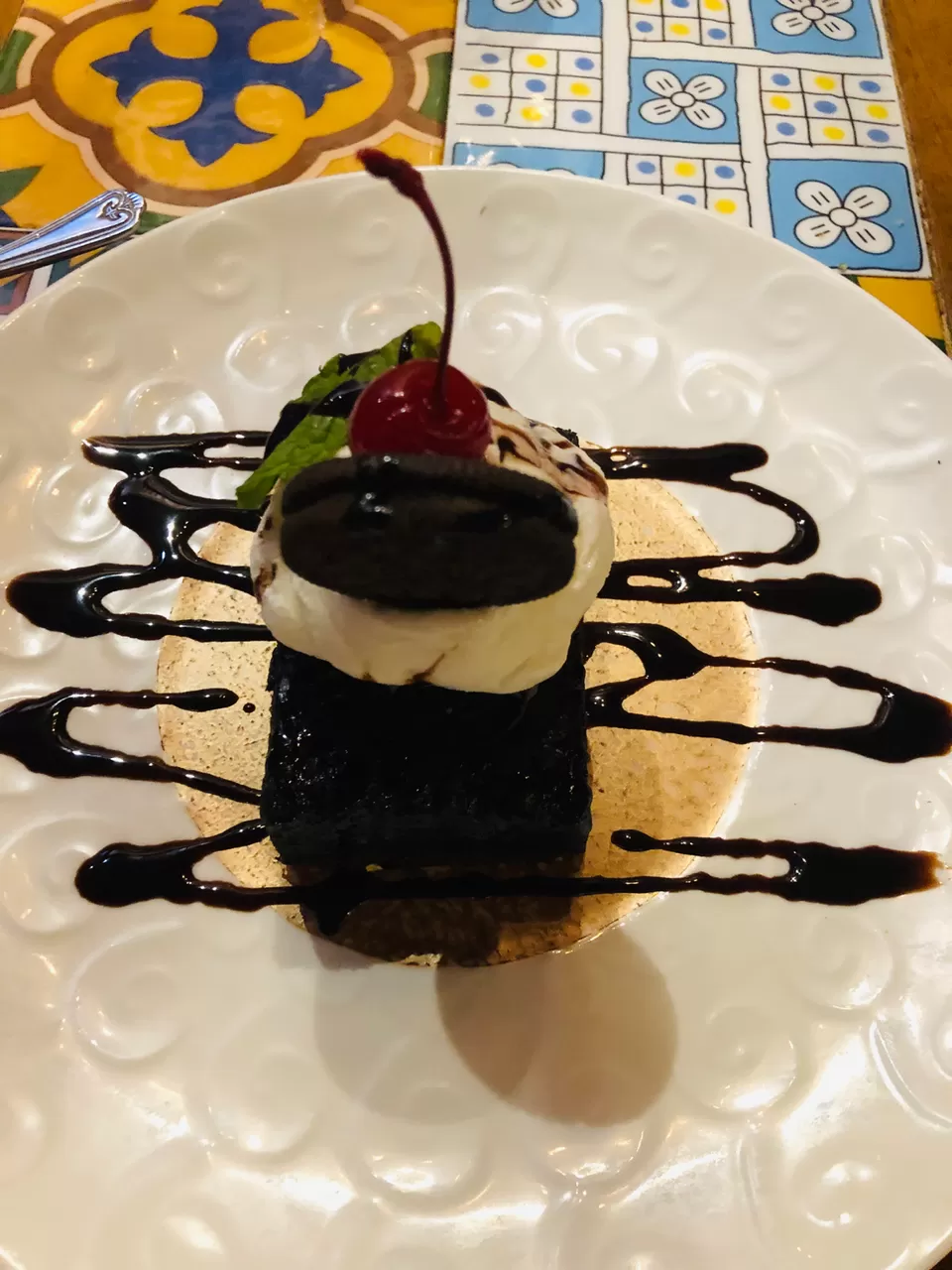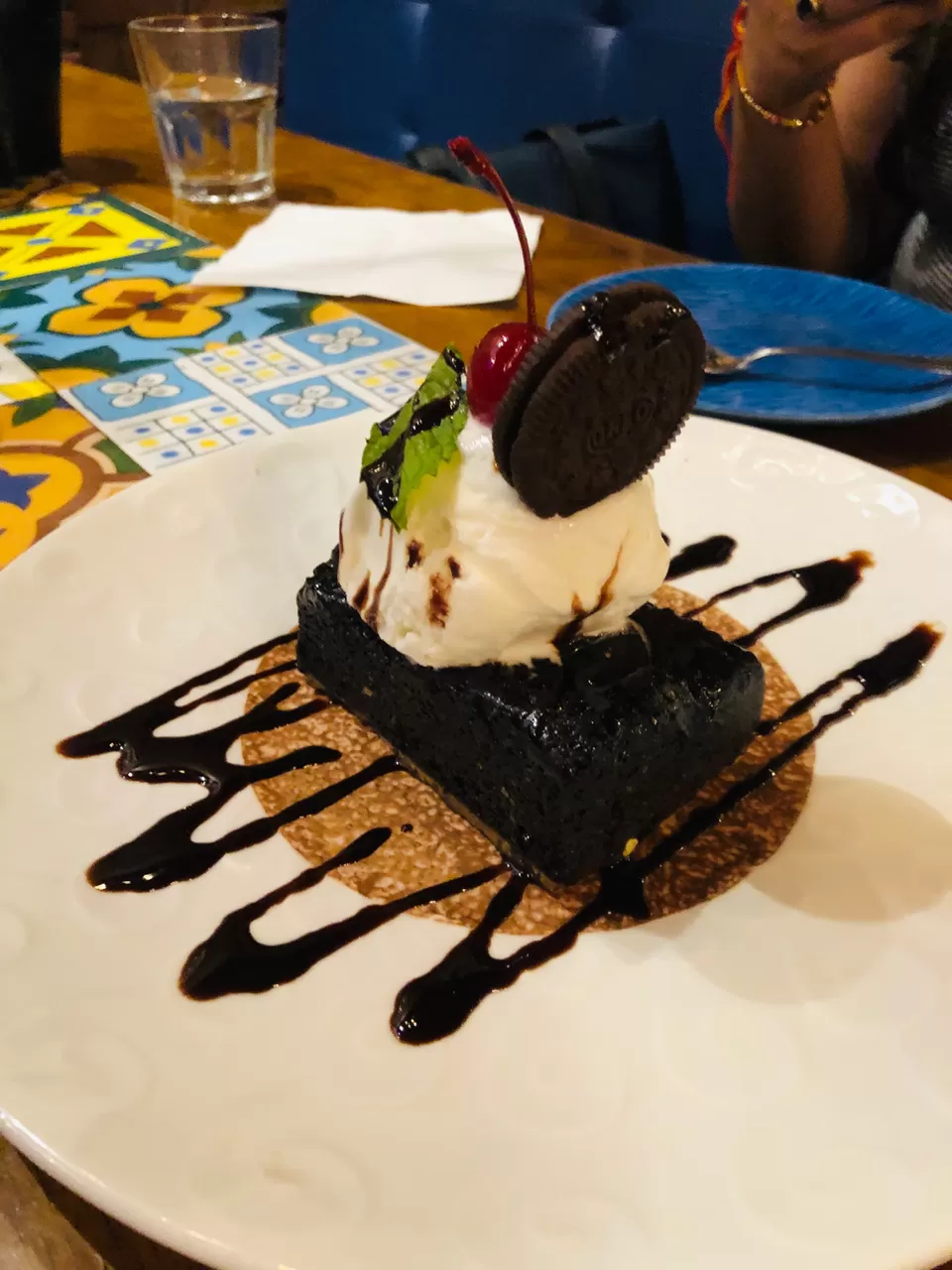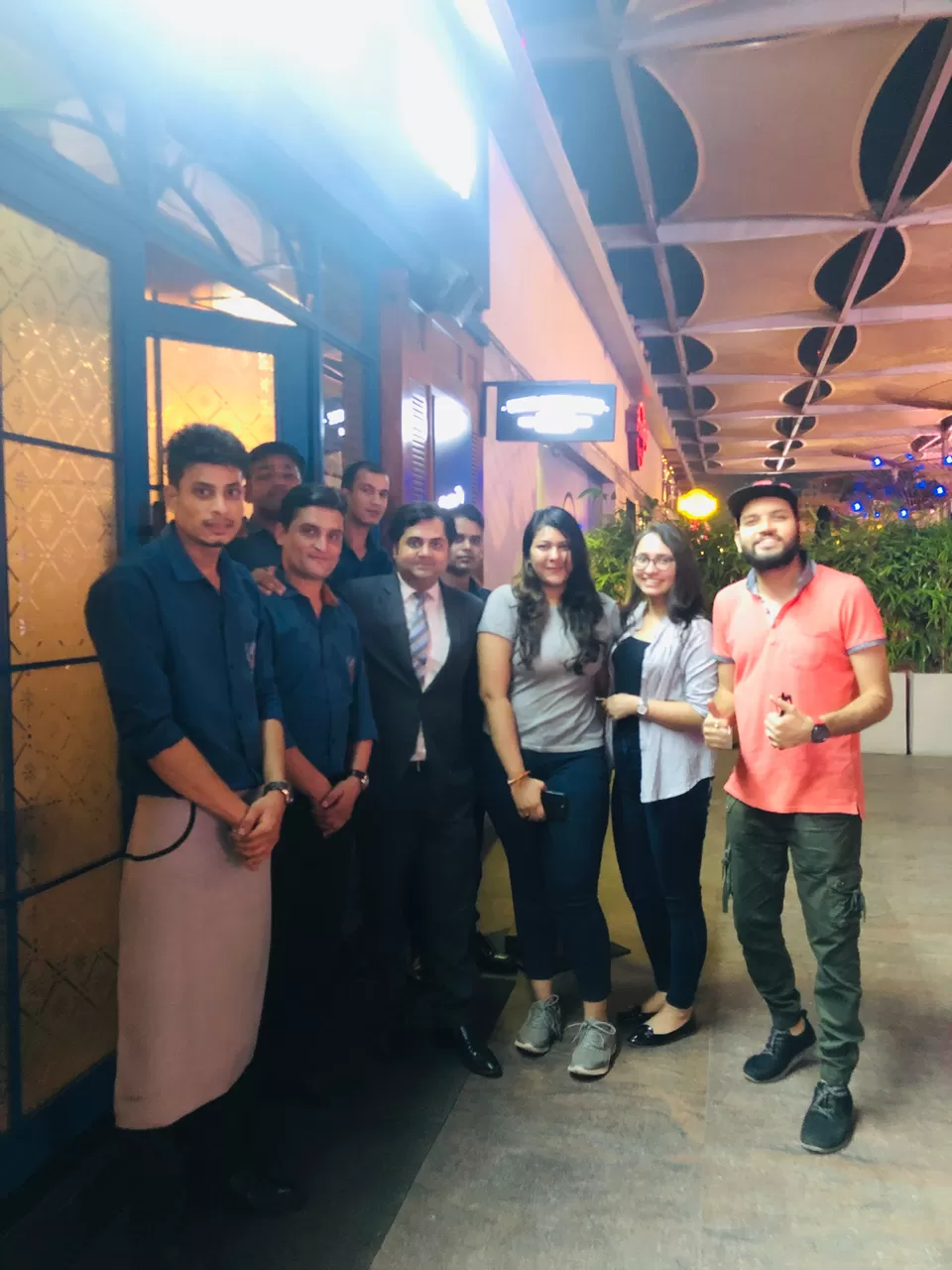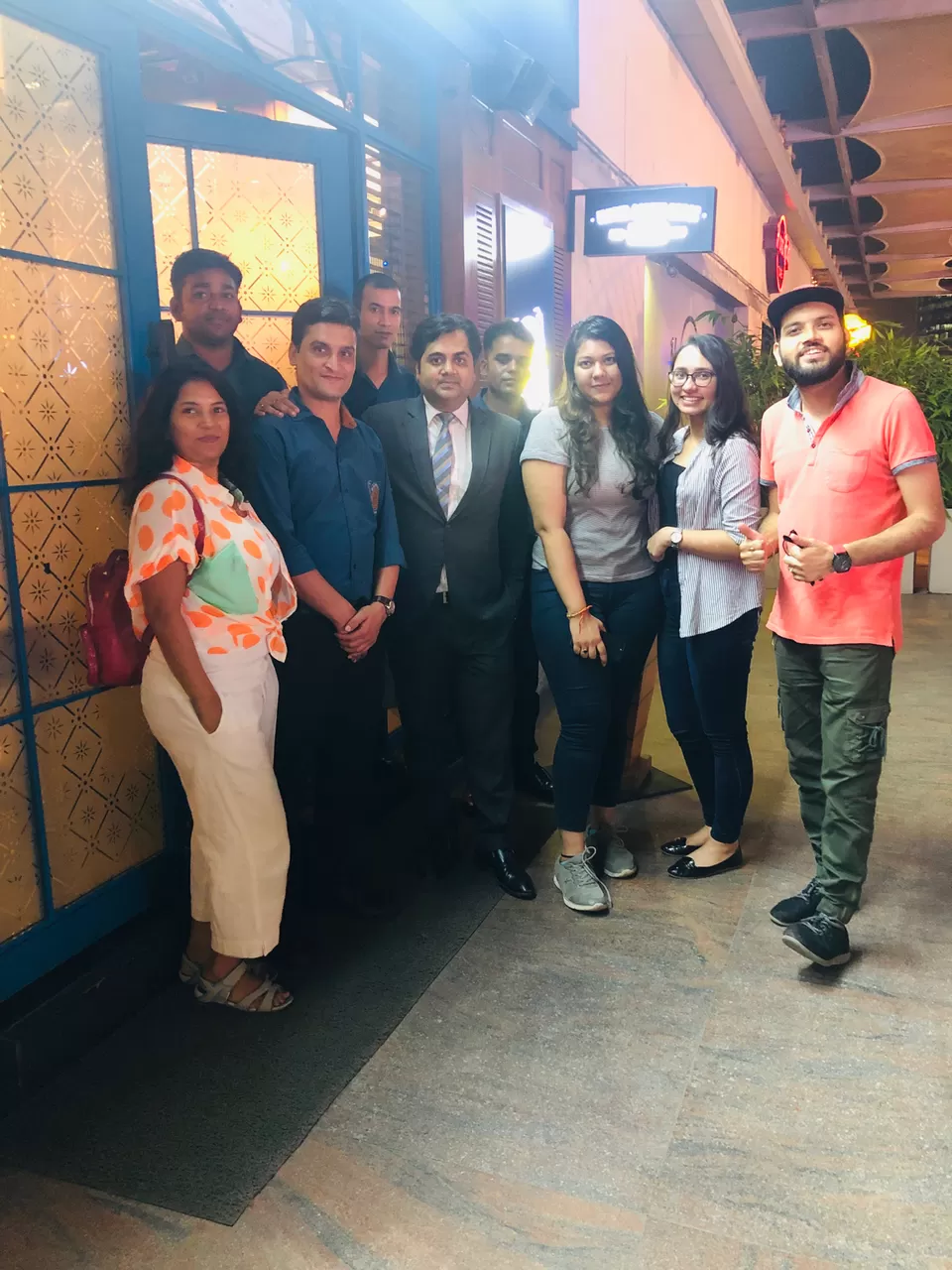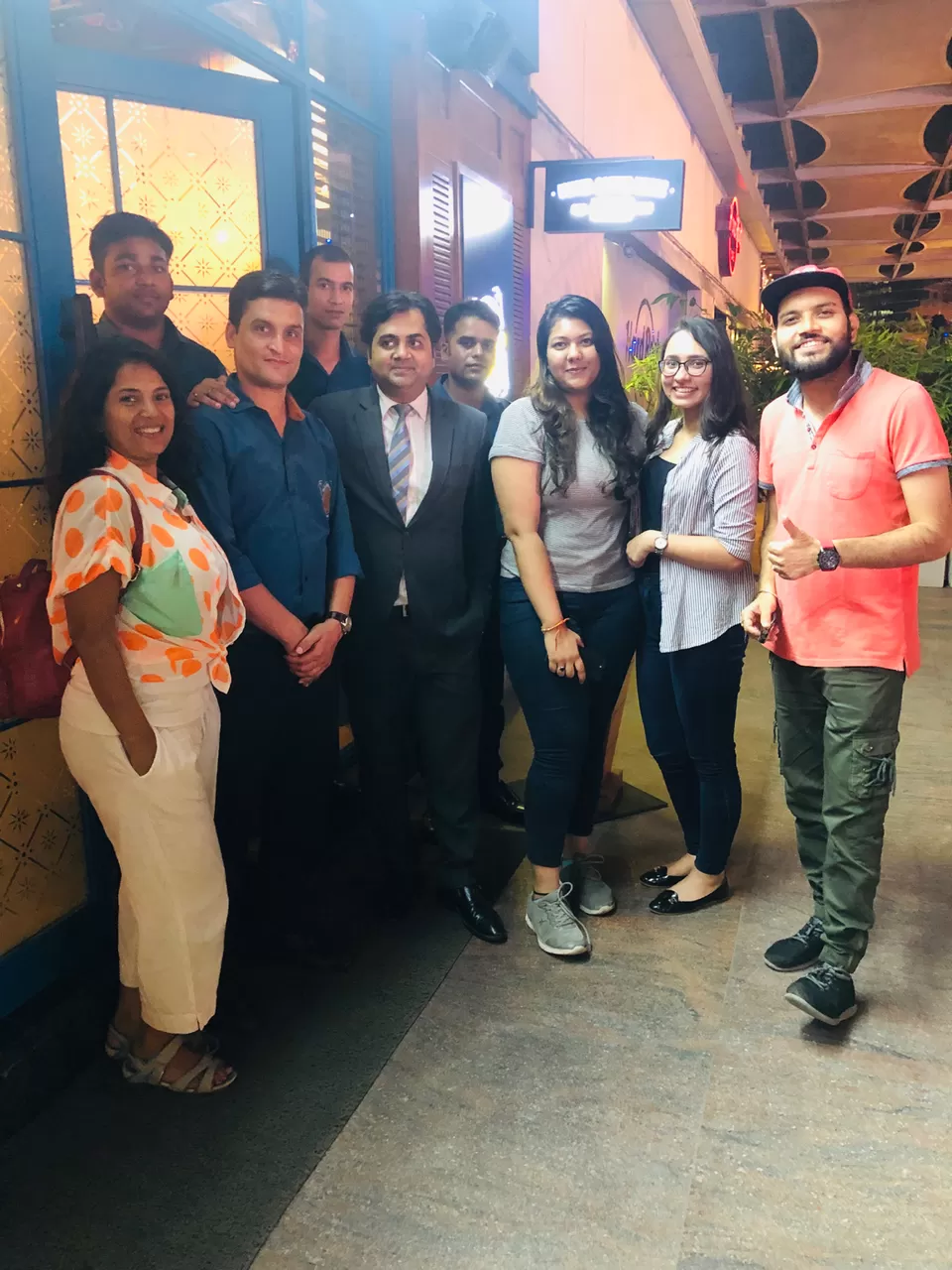 Thankgod its monday serves some nice food items . I tried the quinoa salad n caprese sandwhich. Both the items were good in taste. The quantity is bit of the salad. They serve non veg as well. Overall the place can be tried once for a change. The place is near chattarpur or qutub minar metro.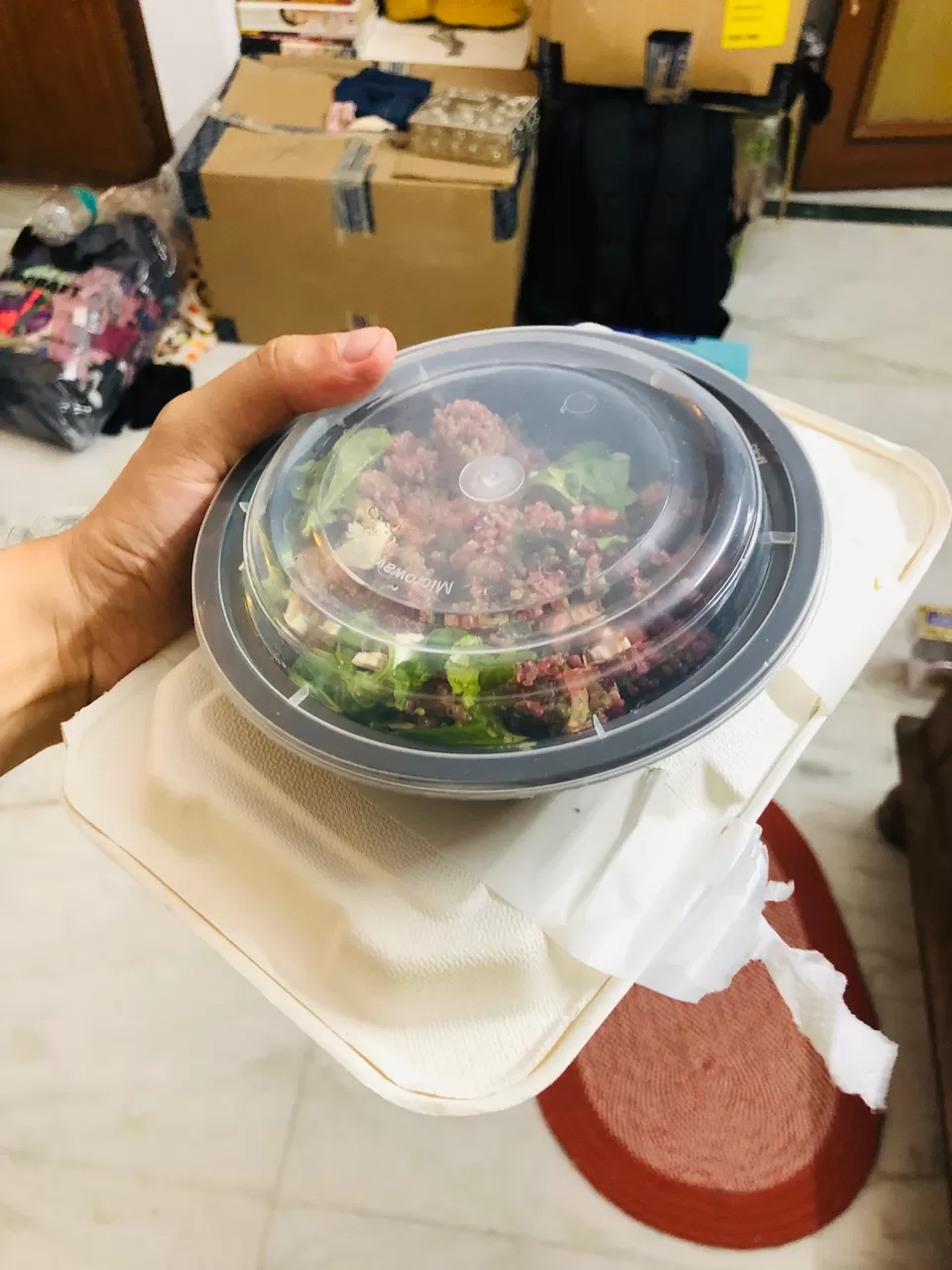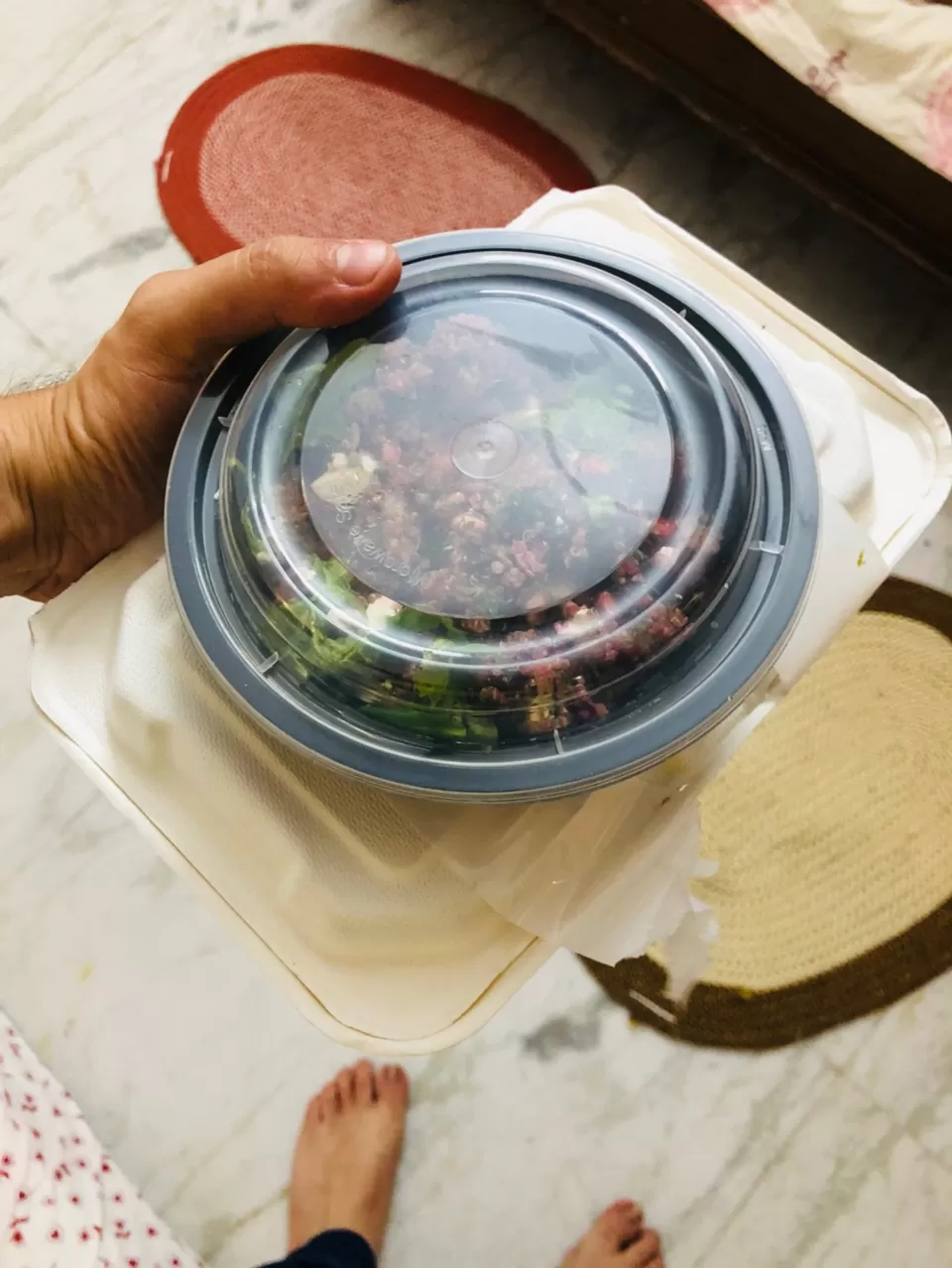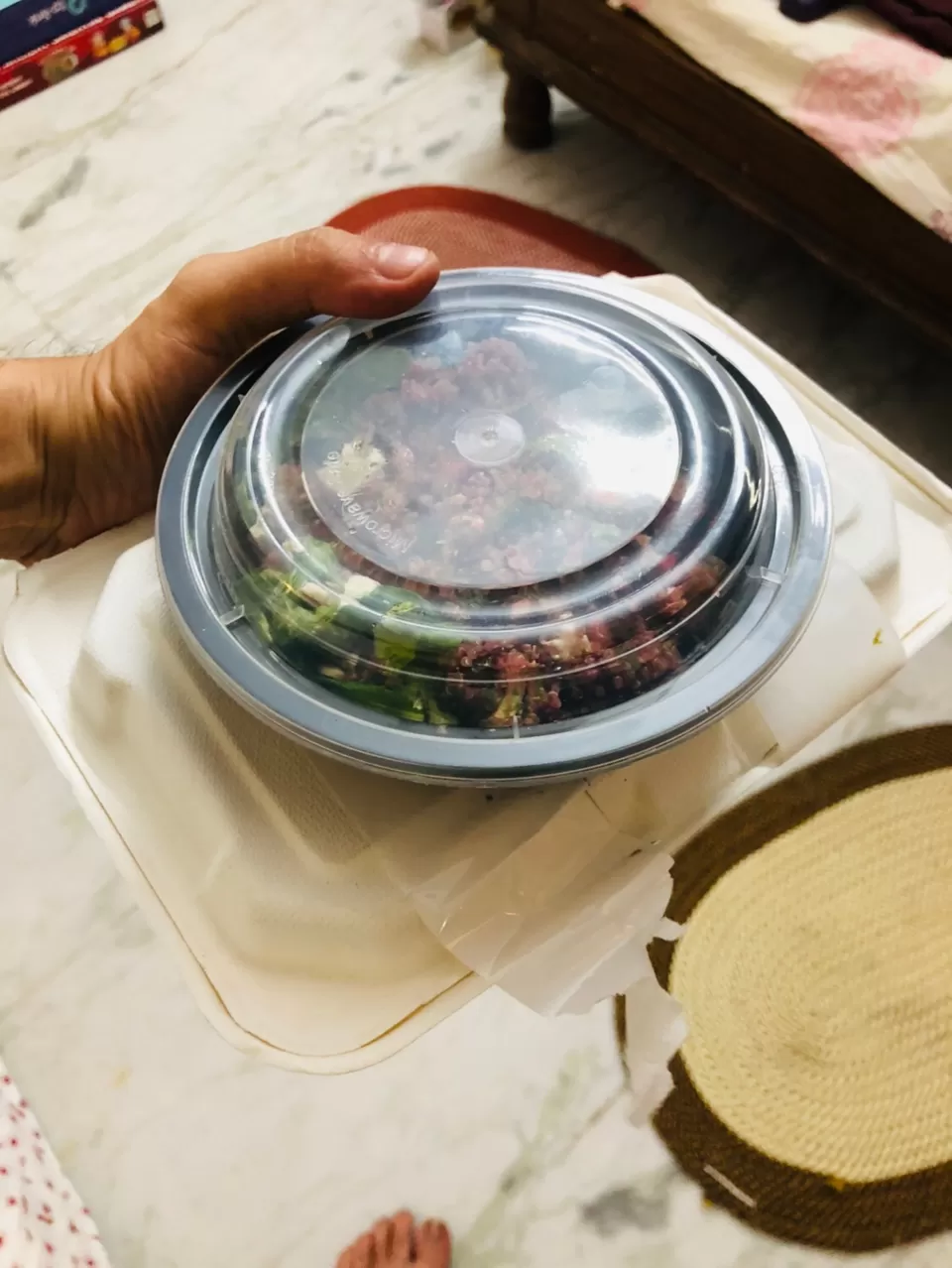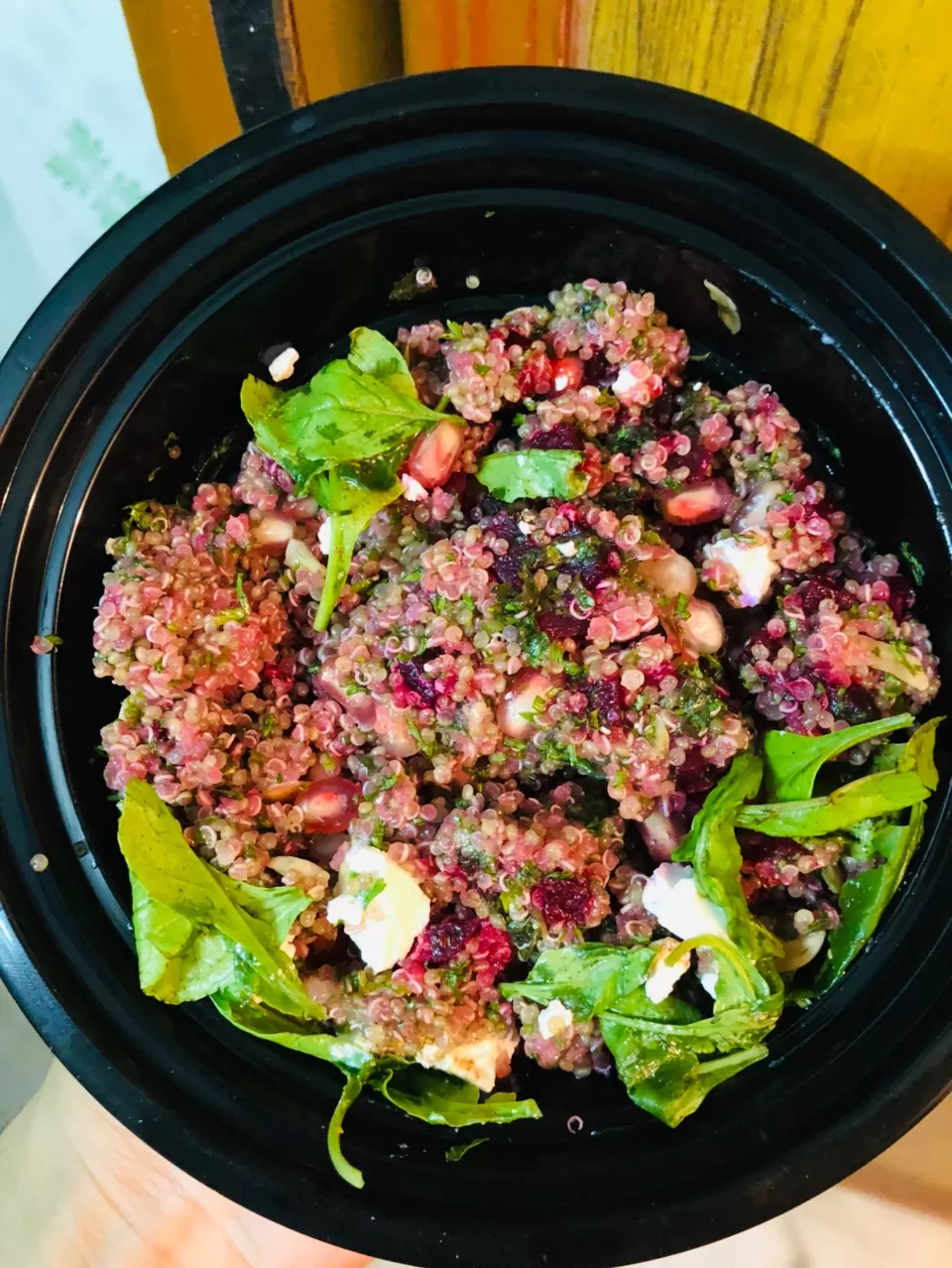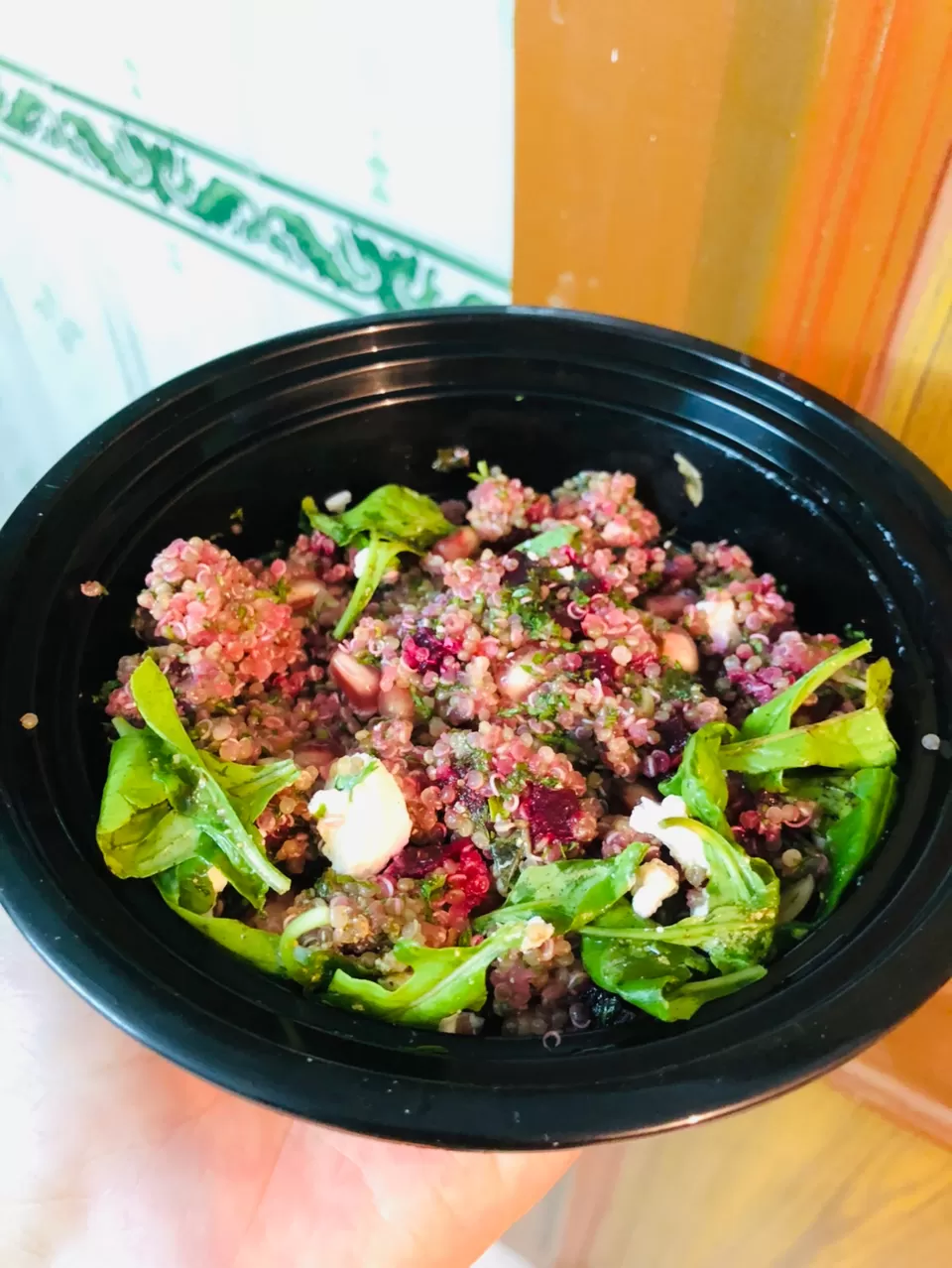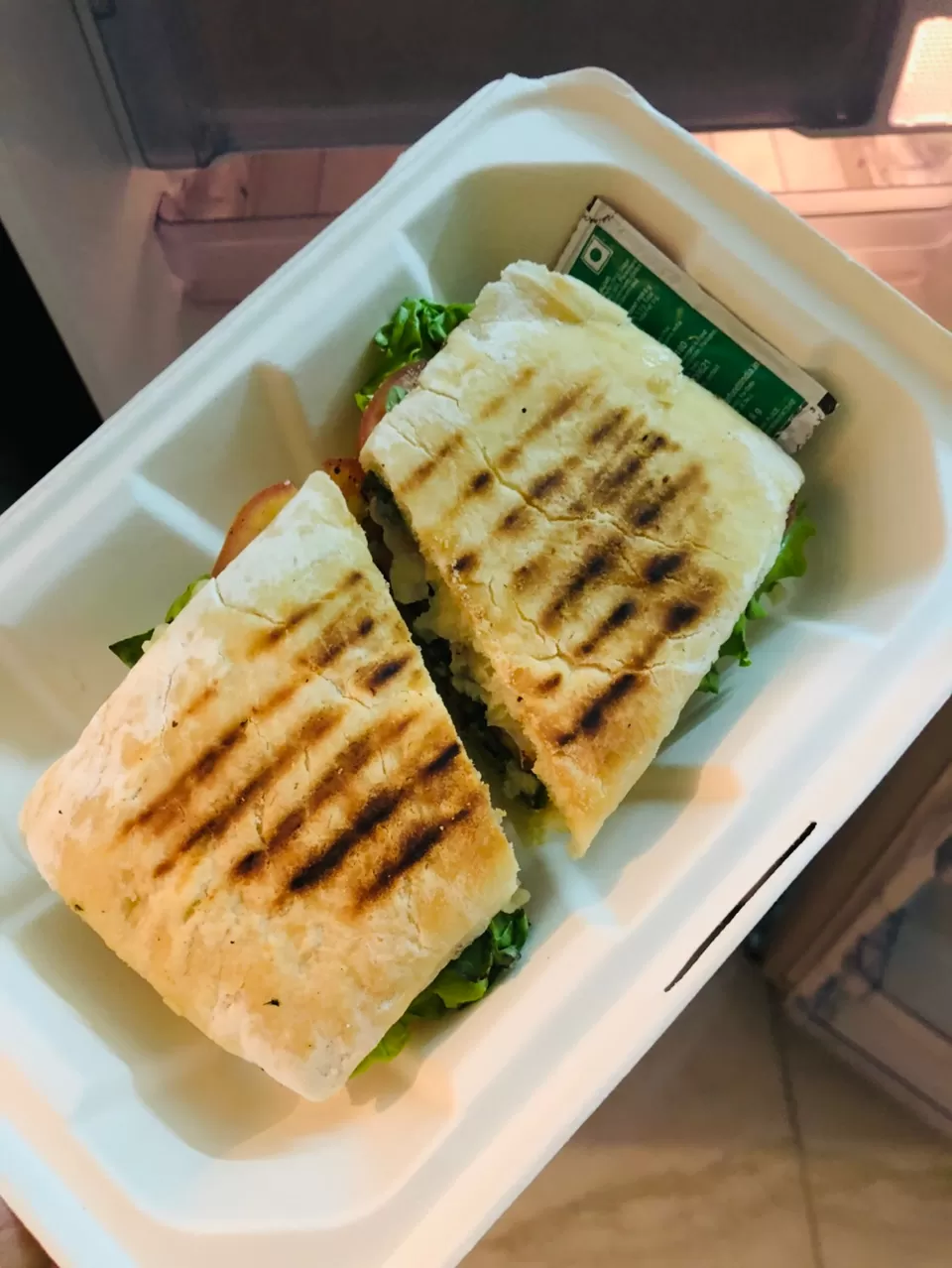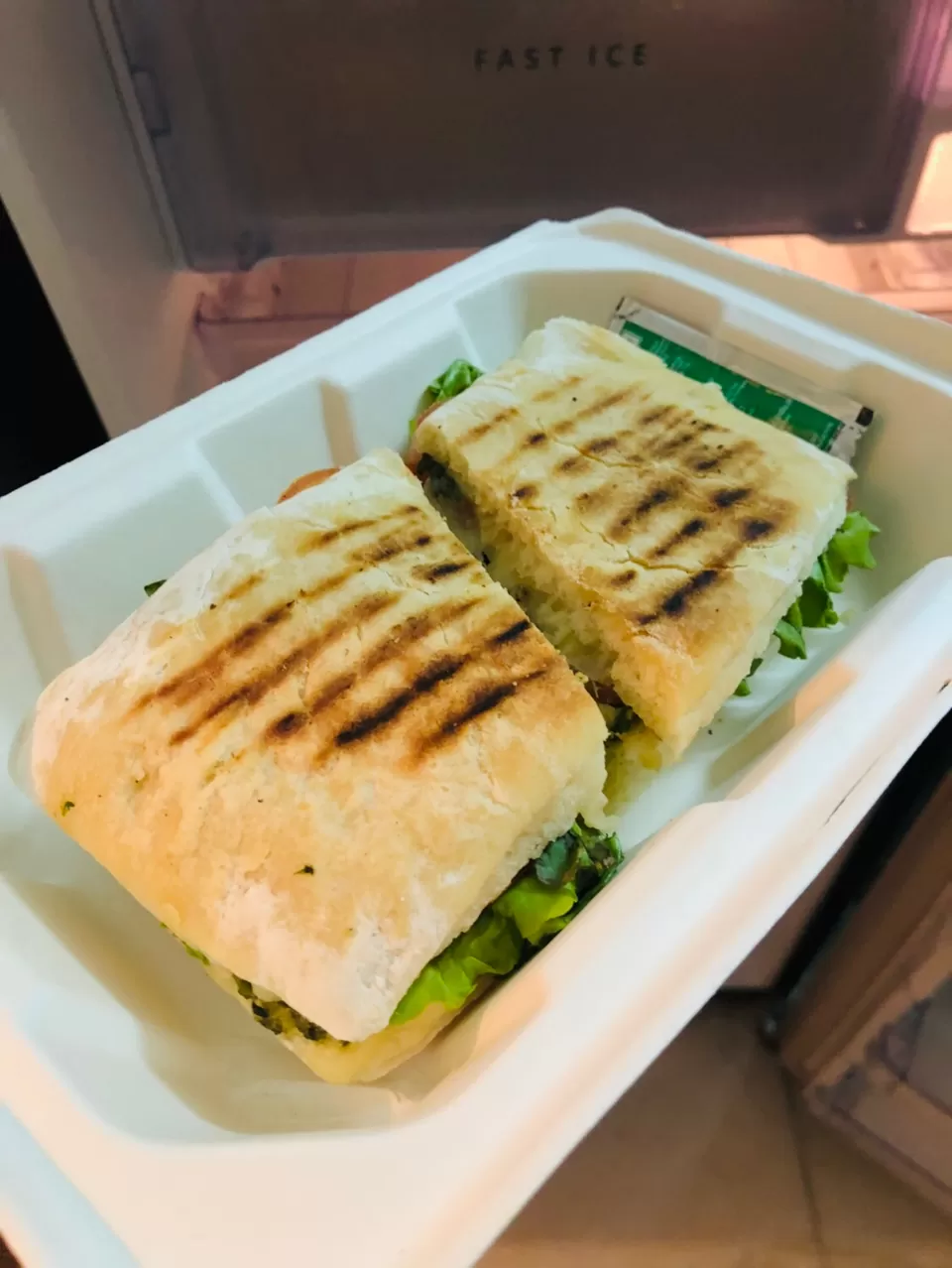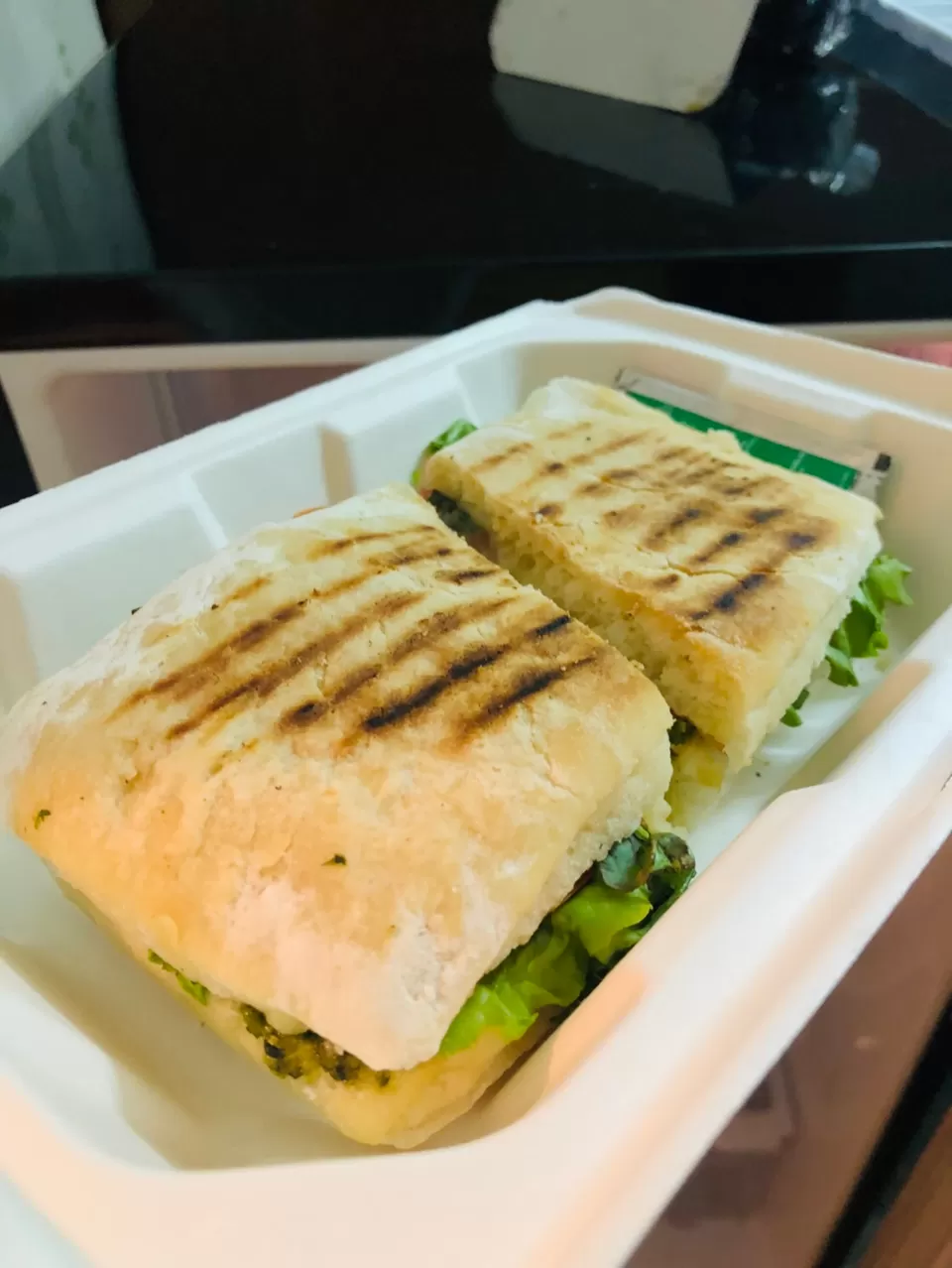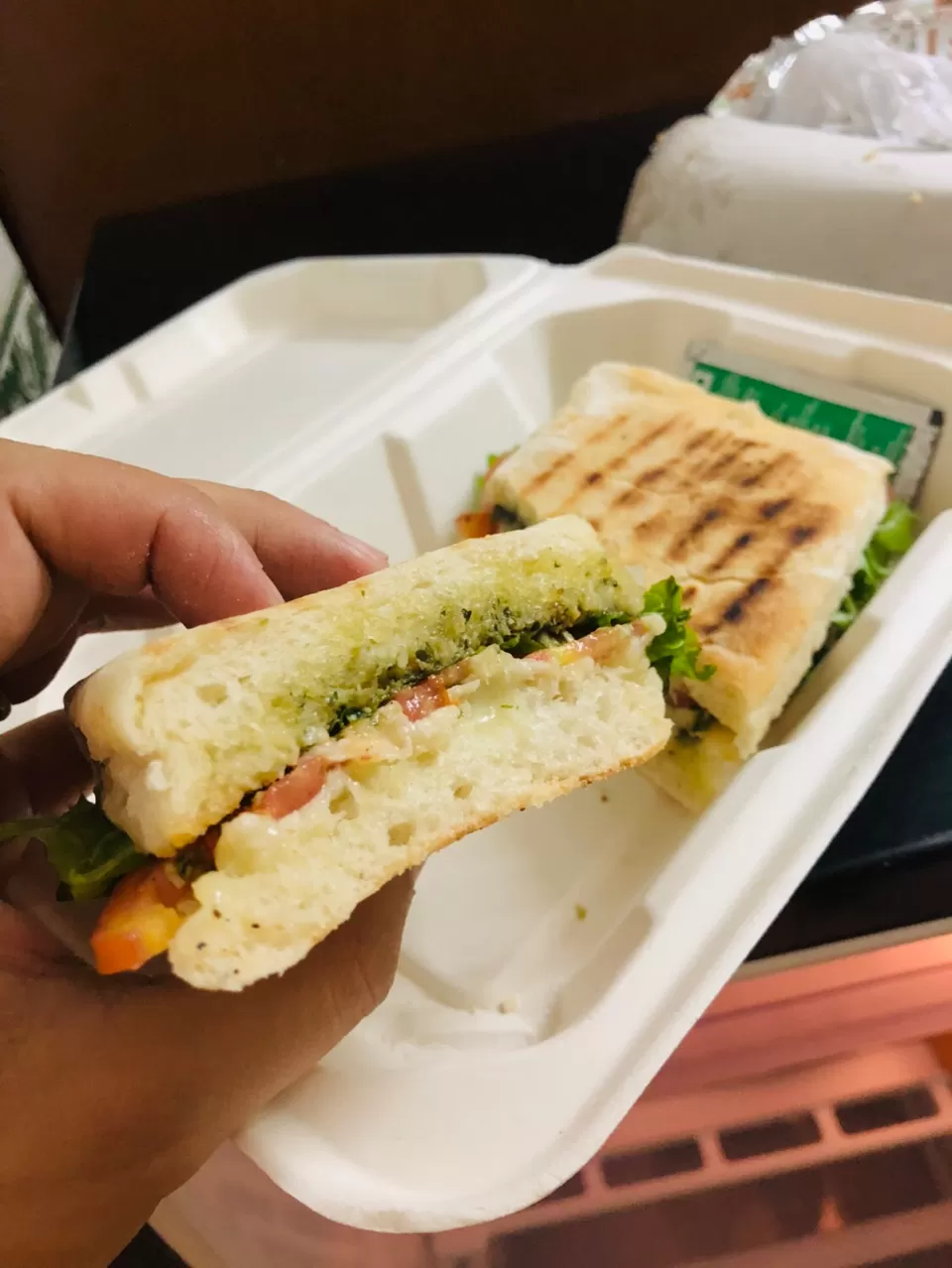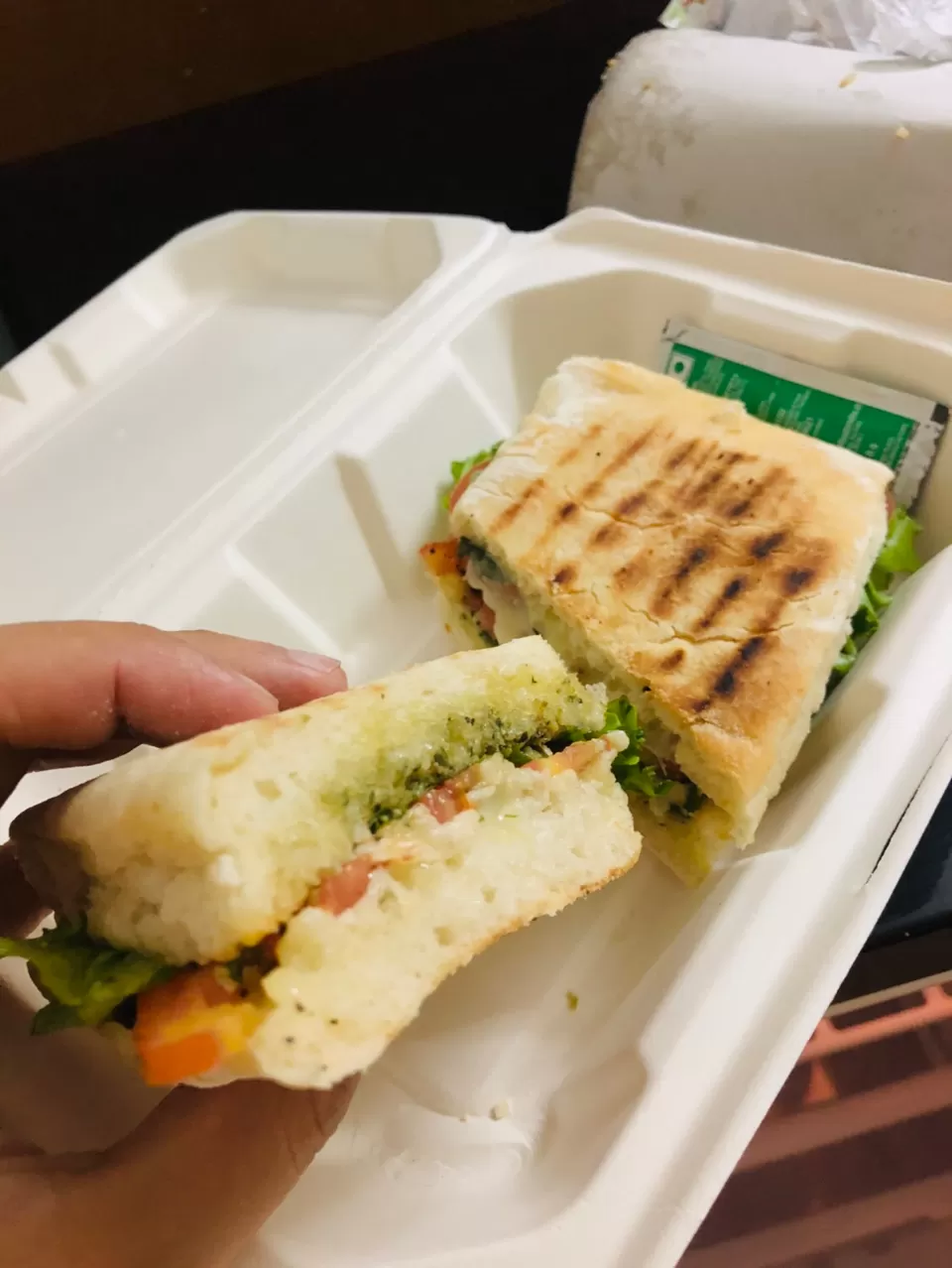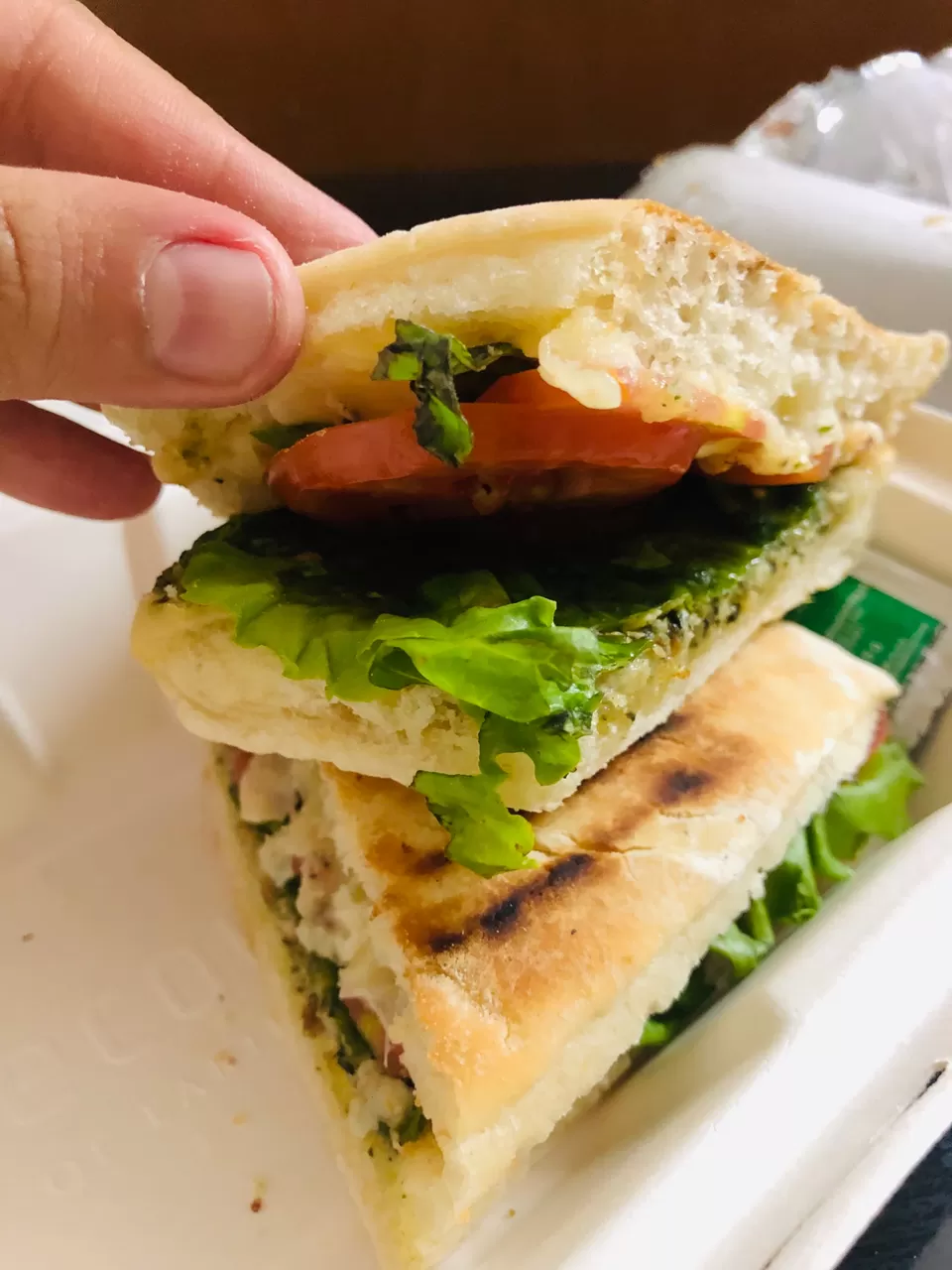 I am active on social media . So these are the links to every platform where we can interact.
1. Youtube - https://www.youtube.com/channel/UC4AI9mQxiqgyB_eImU3VnyA
2. Instagram - https://www.instagram.com/
3. Tripoto - NJ Vlogger https://goo.gl/BuRhfy
4. Trell - https://trell.co/@NehulJain416
5. Tripadvisor - http://www.tripadvisor.com/Profile/nehuljain27?m=19905
6. Zomato - http://zoma.to/u/60534135
7. Google - Level 7 Local Guide
https://goo.gl/maps/3HnpUySven4tnUMT6