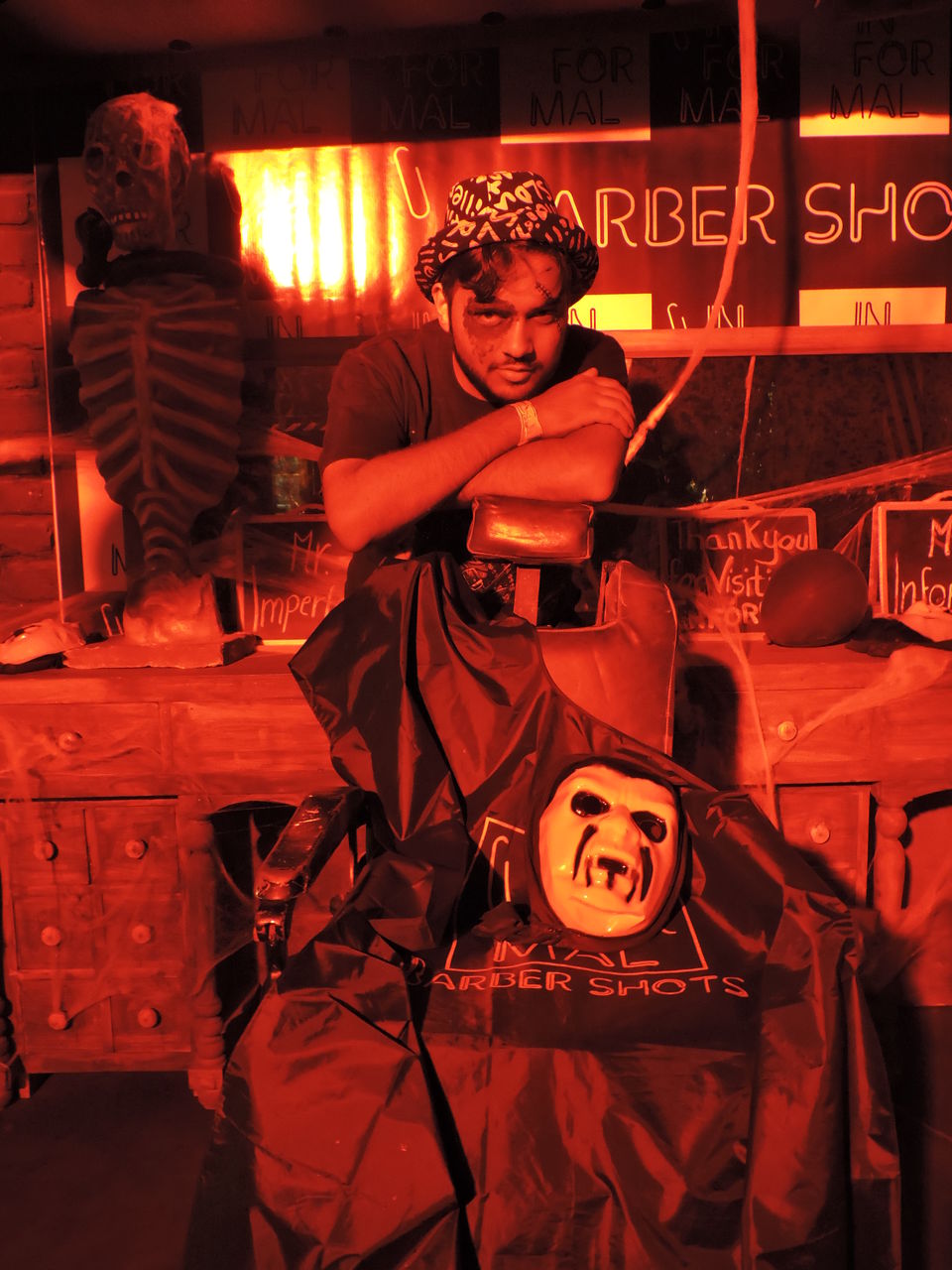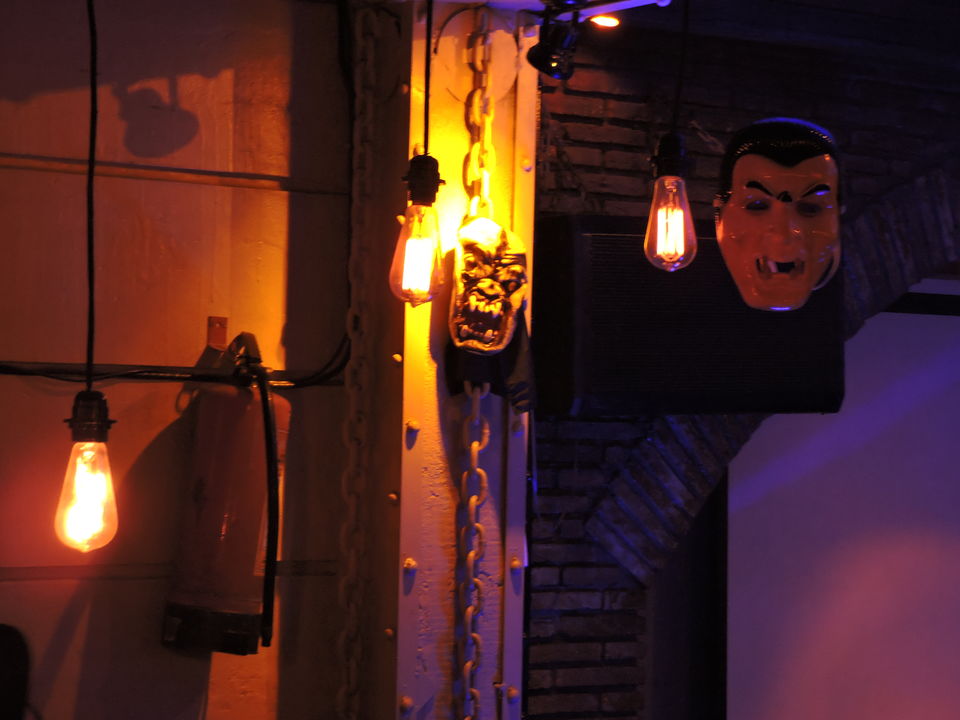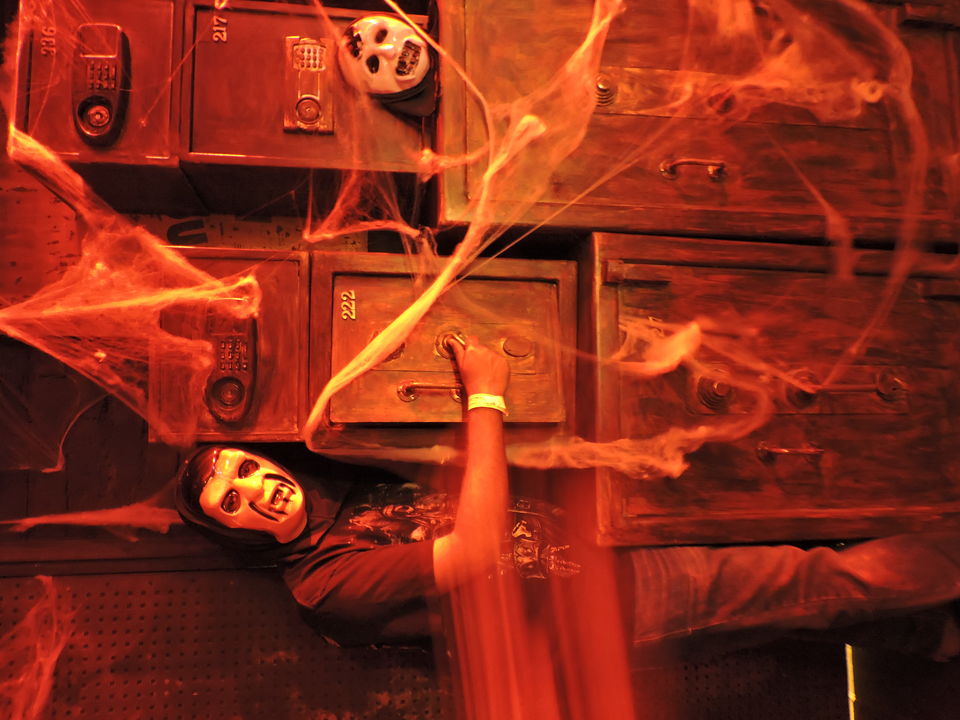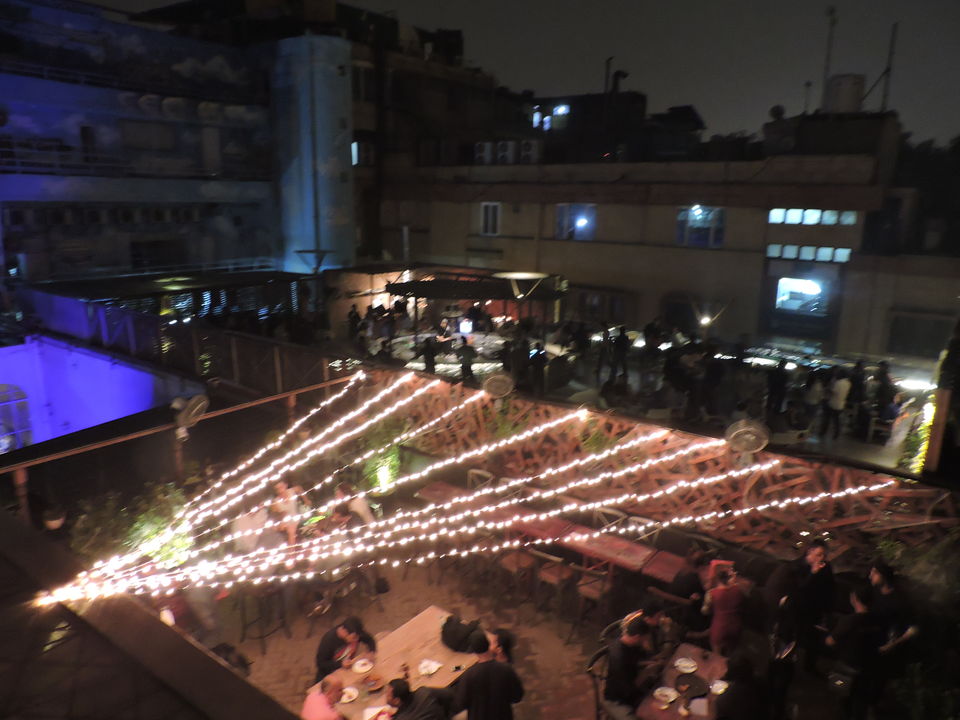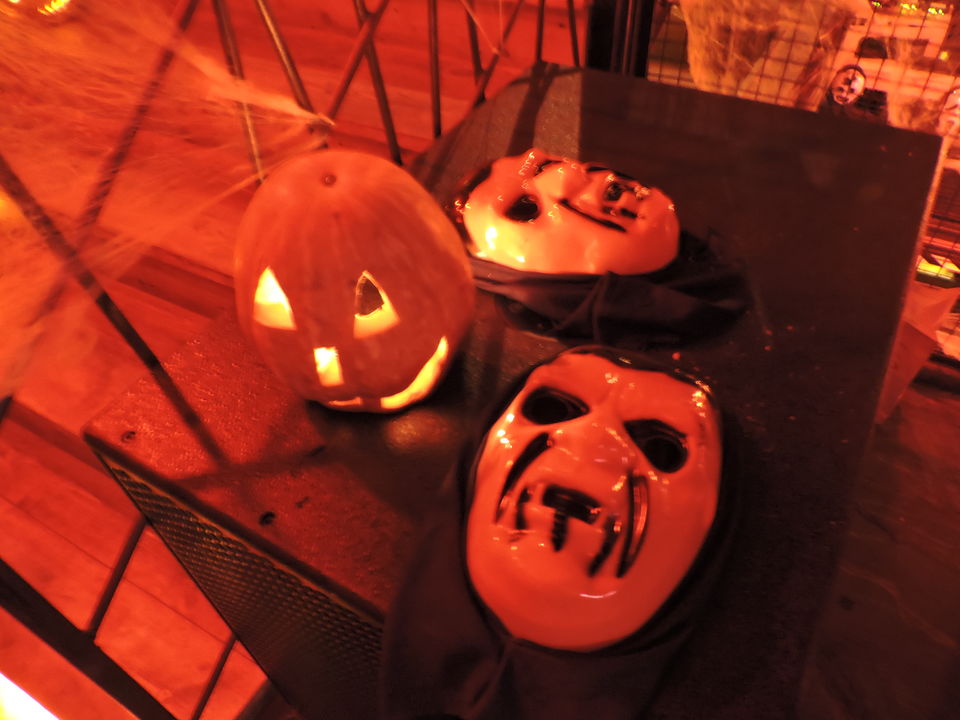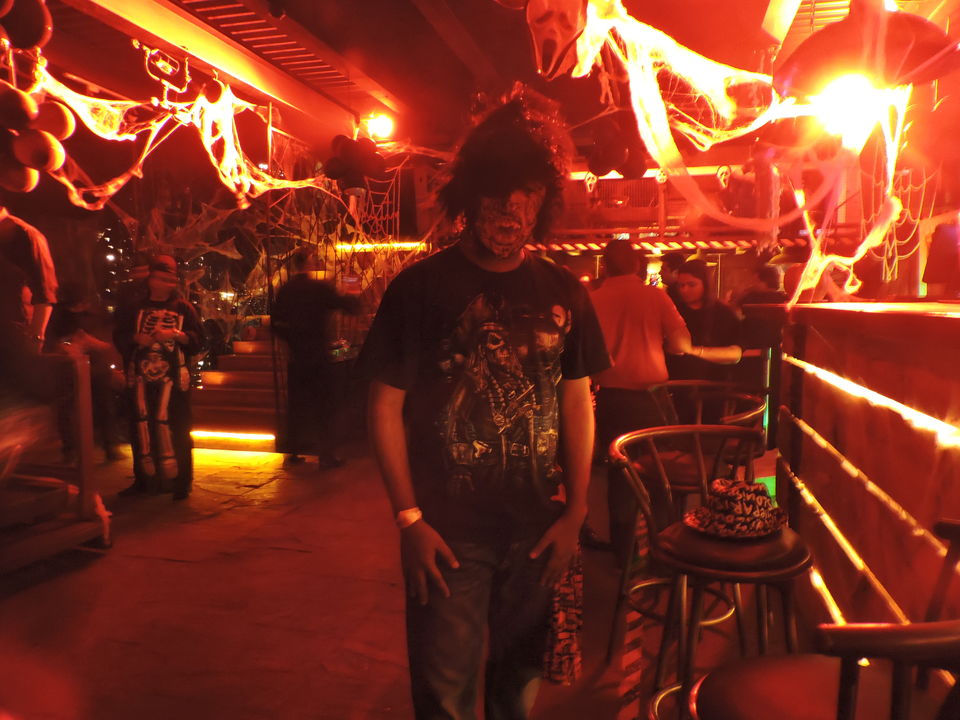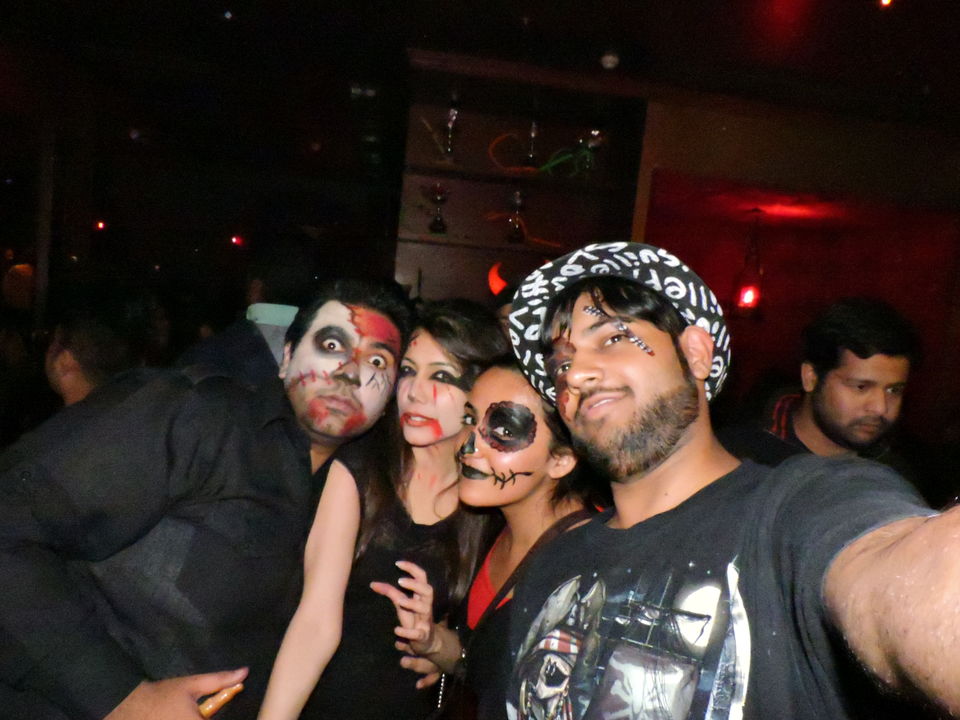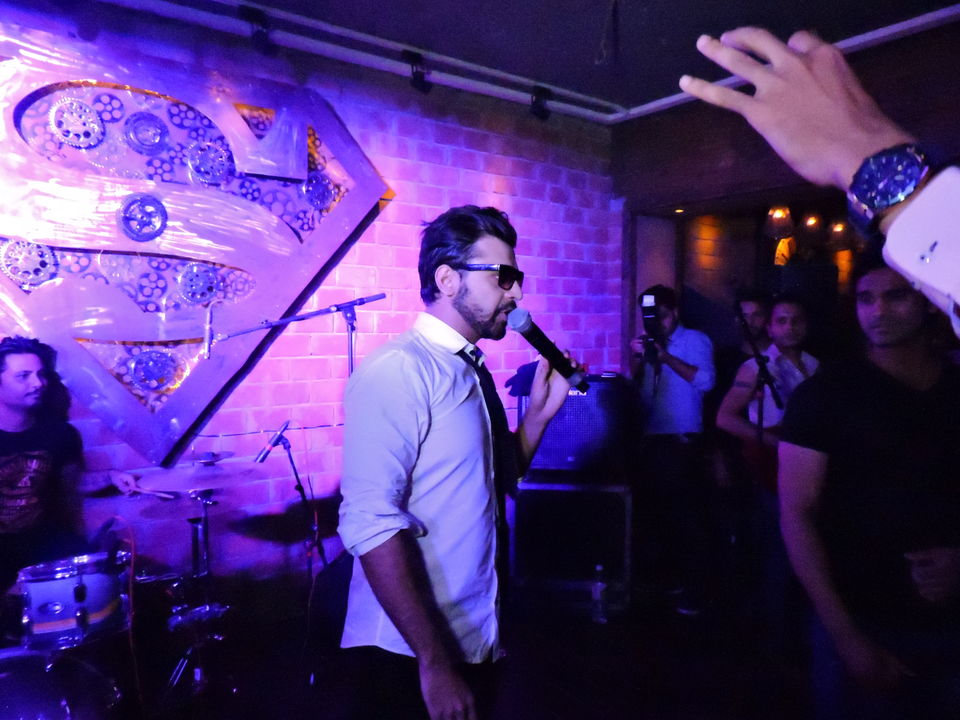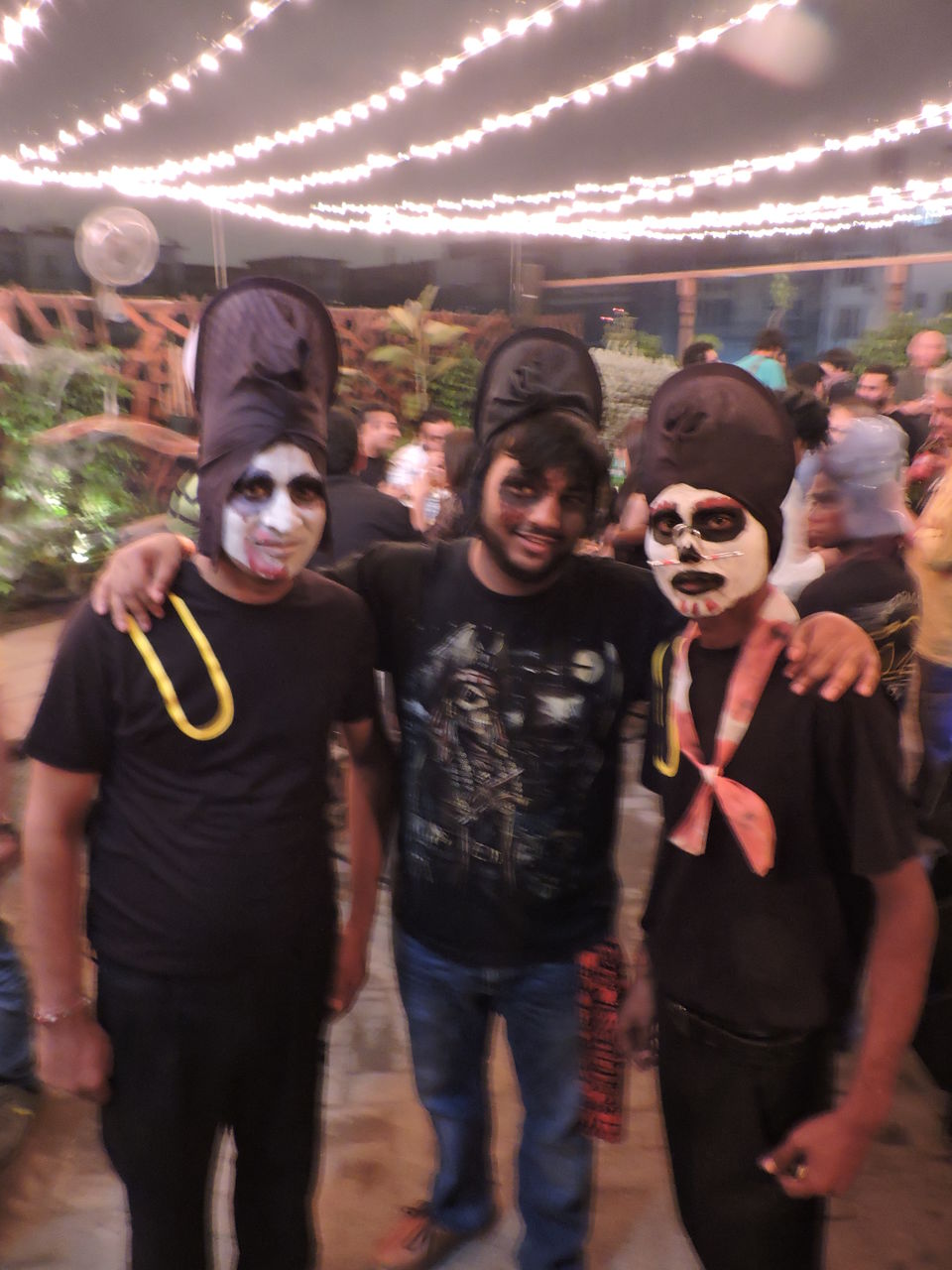 Halloween is supposed more than Pumpkins and trick n Treats, People dress up in weird costumes such an Vampires and Jack Sparrow Being the favourite, do face paints and have a great party.
We were part of something really spectacular this Halloween, it was SO Delhi PUB CRAWL in Connaught Place (CP) in Delhi where we were entitled access to 6 leading Pubs in Delhi and had a free cocktail each at every pub, mostly whisky, vodka and in house beer.
So here is my experience of 6 pubs on the way..
1. Warehouse Cafe
It had a good halloween feel to it, they had nice decorations and the party was warming up, since we reached here at 8, so the club was getting started, there was an anchor trying to get people engaged in Games, and A percussion band was getting geared up for its gig. We also started meeting other people on the crawl here, a college group with people dressed up from vampires to catwoman. Party was really getting started.
Overall Experience Score : 7/10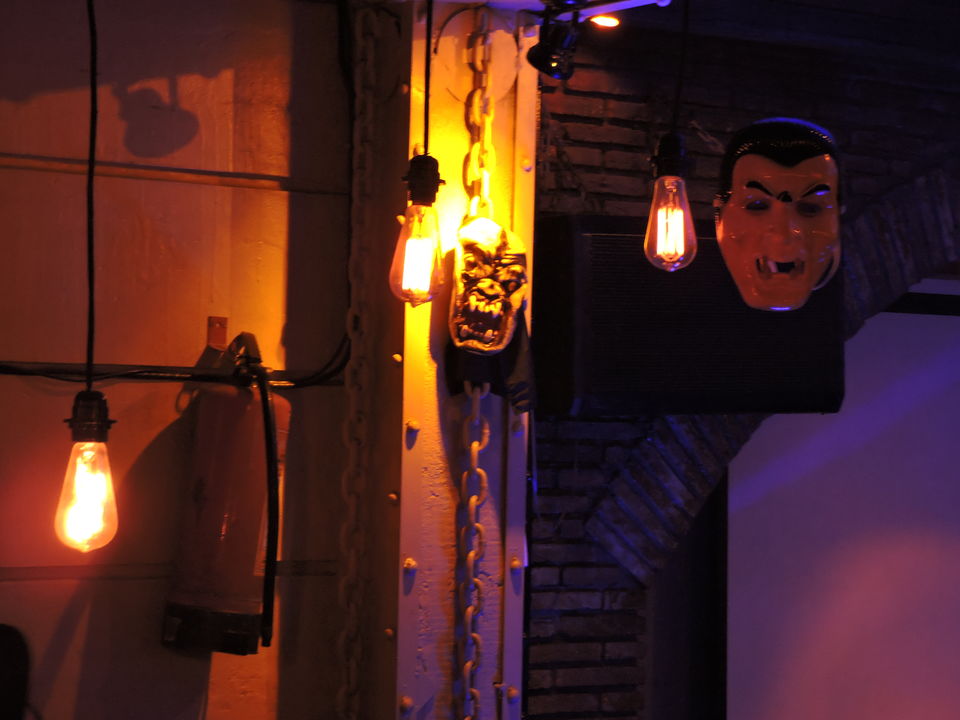 2. Hybrid
We had to walk a lot to Tolstoy Lane as it was quite far away, and the pub was totally empty. It was the worst club experience of the crawl, no decorations, music was also not very lively and we quickly jumped to next.
Overall Experience : 3/10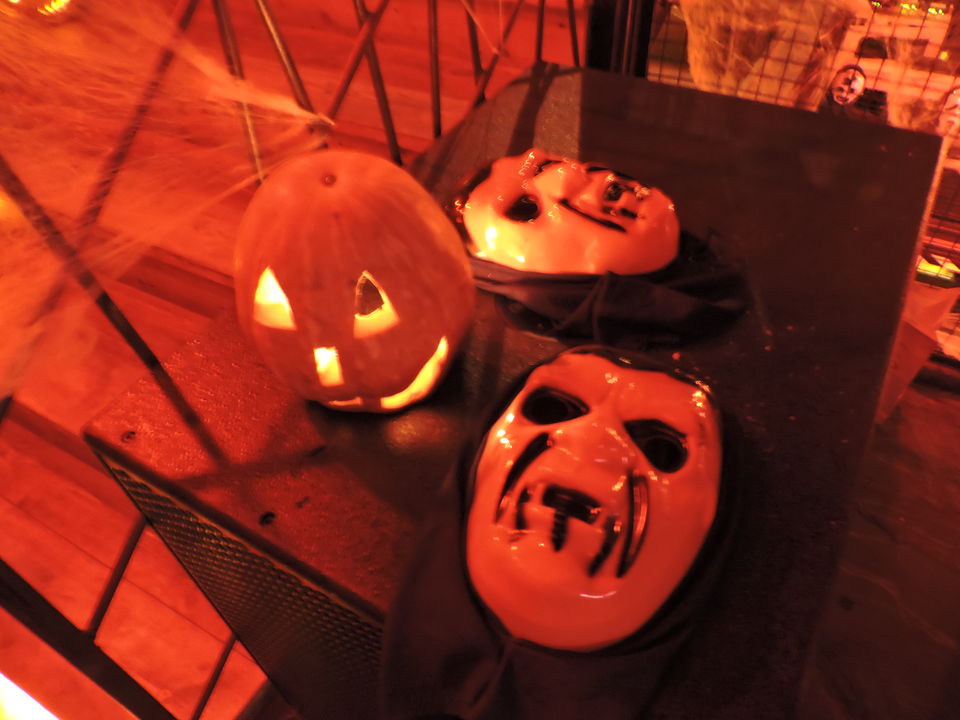 3. Informal
This was the best club in terms of Decoration, they had a barber shop inspired from Sweeney Todd, where we got our face painting done, different kinds of masks all around, different themed areas with a really great Dj playing hindi dance tracks, the staff was also dressed as per theme with face masks and costumes, the terrace was beautiful. They had much more variety in Drinks too and I had really nice time over here.
Overall Experience : 9/10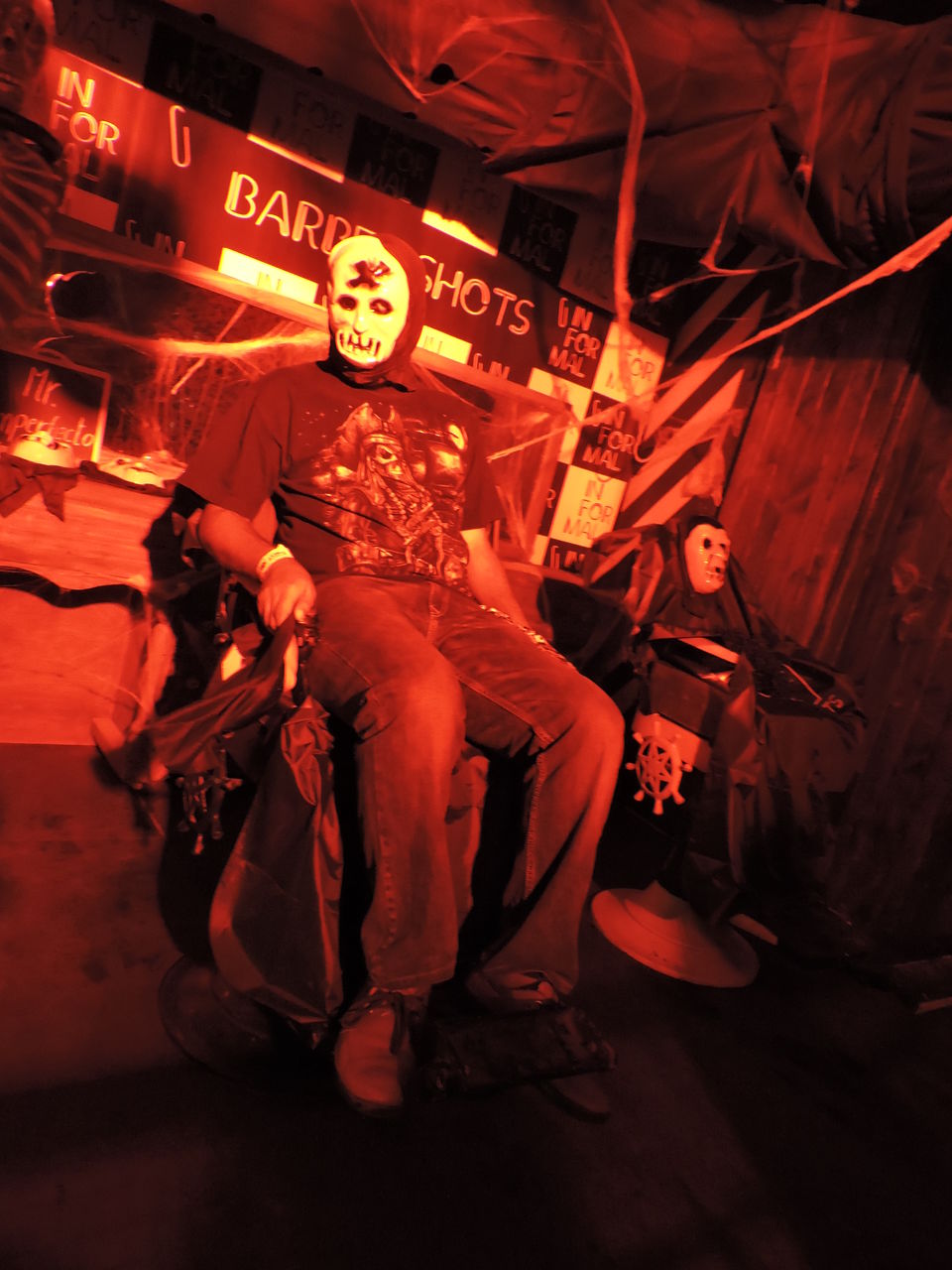 4. Town House Cafe
We reached here around 10:30 and party was in full swing, people were high and dance floor was full, we met new people and made nice friends and danced in full mood with our drinks on. The place was quite lively and they had little Halloween Themed Decorations as well.
Overall Experience : 8/10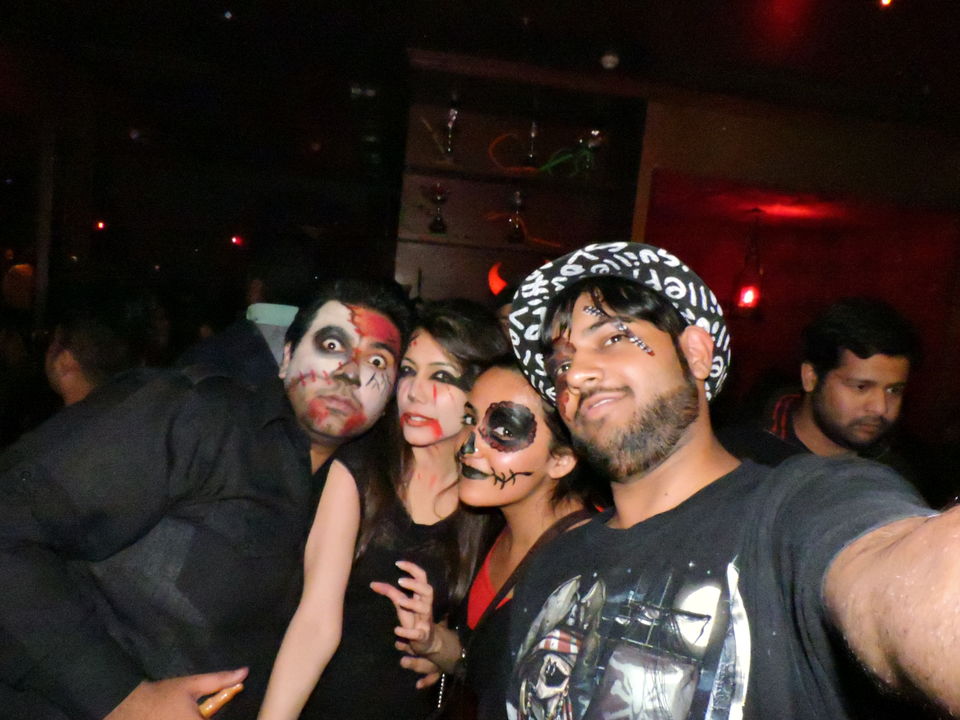 5. Open House Cafe
This was the highlight of my pub crawl experience as my Favorite Singer Farhan Saeed of Jal Band was Singing here live, and I just went crazy over it. Nothing related to Halloween at all, but the overall vibe and experience was mindblowing, I could not stop headbanging and jumping with my vocal chords screeching at its maximum. We danced a lot, made so many friends and it was different high all together.
Overall Experience : 11/10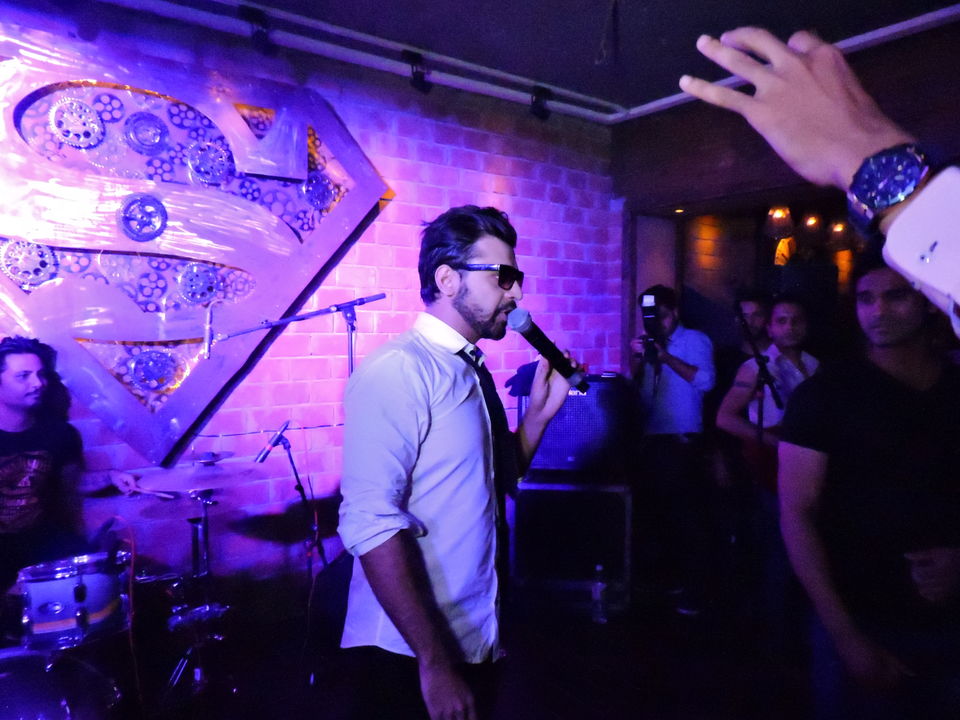 6. Lord of The Drinks
Actually we never reached this place, but been there before the place in quite huge and has loads of warriors and medieval feel similar to Lord Of Drinks, they had an EDM night here.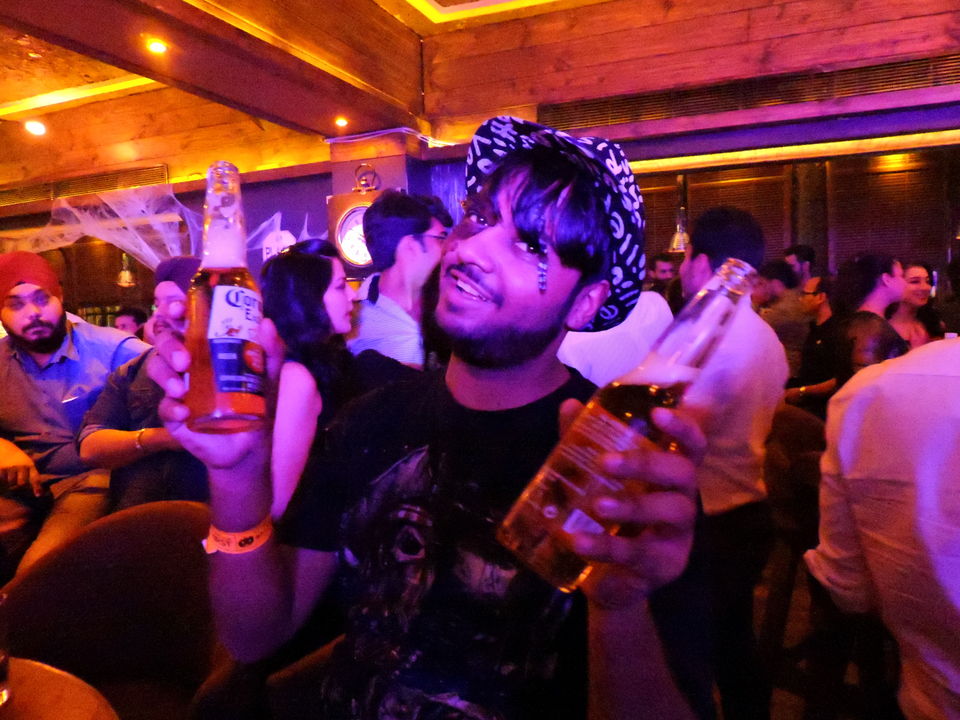 Overall I had a great Pub Crawl in CP and My Halloween was really Spooky and Smoking Awesome. I wish more people had turned up with same enthusiasm as us, but slowly Halloween will catch up in India.
So Delhi guys it was a great event, just try to have more drinks on the menu next Time.
Keep exploring Guys.