Close to the glorious Qutub Minar, lies a huge historical space in neglect. This is Mehrauli Archaeological Park . Spread over a vast expanse, these beautiful monuments and artifacts barring a few, stare into nothingness, unkempt and not-so-well-maintained. The walled city authorities too did not find it worth to protect or care for these. A free entry to the walking trail and dark, dusty moments in bad condition are a proof of the same.
The small entrance through which I entered lead me to the beautiful sight of rose garden, with the Qutub Minar towering in the backdrop.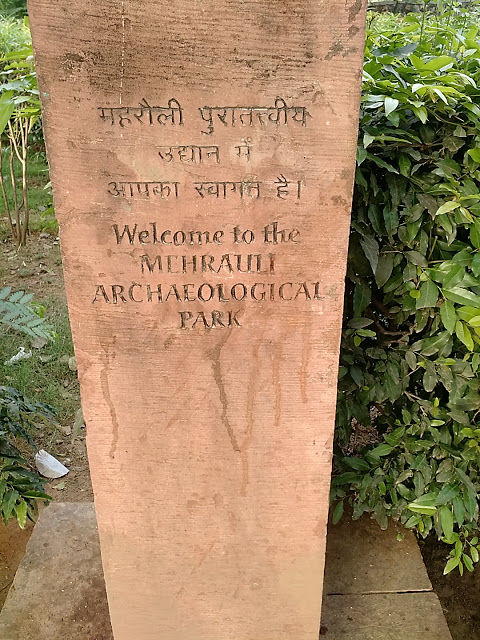 The sign board (rather sign stones) gave some direction of the monuments that lied ahead.
Crossing the rose garden, a lovely green zone is a welcoming sight with green plantation on both sides. (Thank God at least a green cover was provided by the authorities).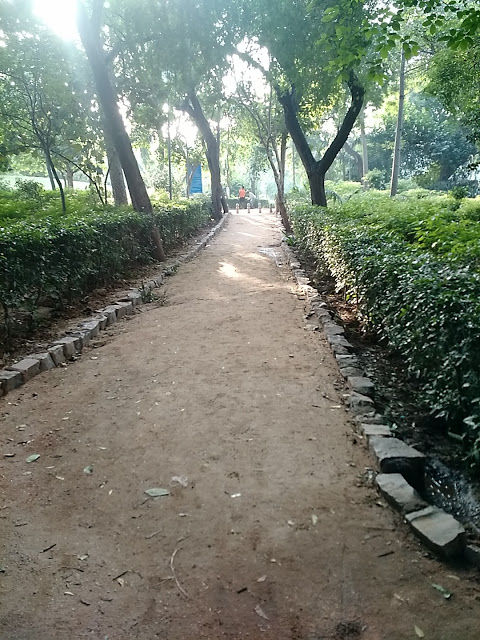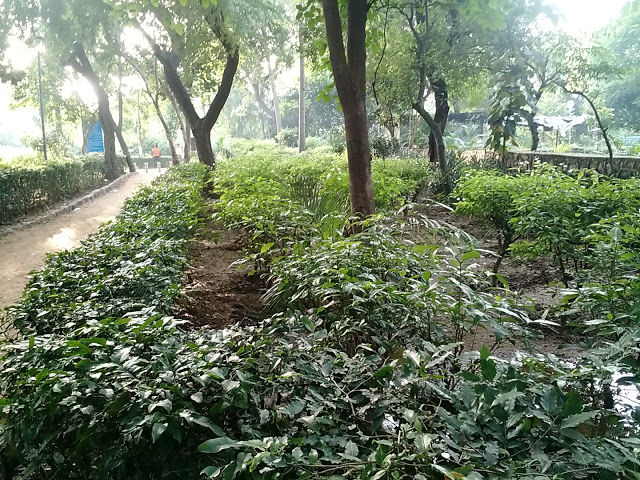 As you take left towards the Jamali Kamali Mosque, on has to pass by a lush green grassland. The elevated section of the land has Metcalfe's Folly. It is indeed sad to see names scribbled all over, including the dome structure. Wondering how did they get up there? It is not an architectural masterpiece but offers a panoramic view of the park and surrounding area.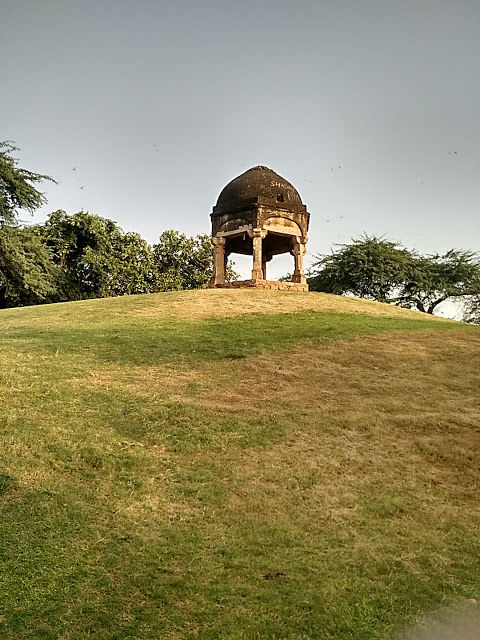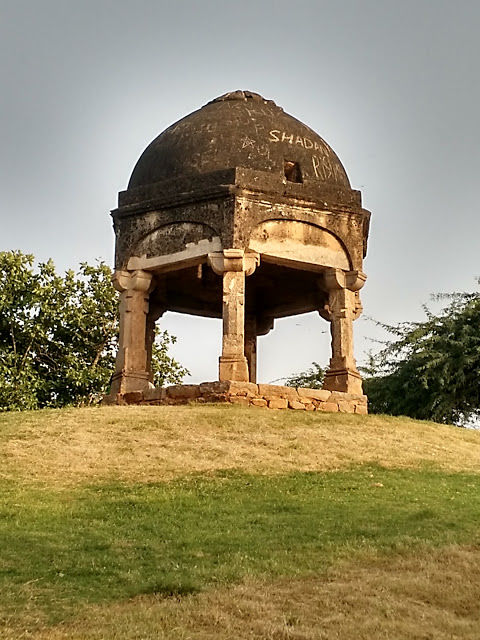 Keep walking further till the walls of Jamal Kamali Mosque appear on right. This is was the only place I could explore properly.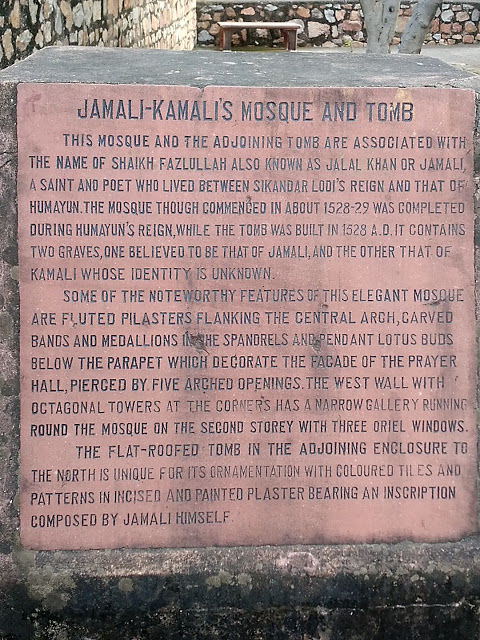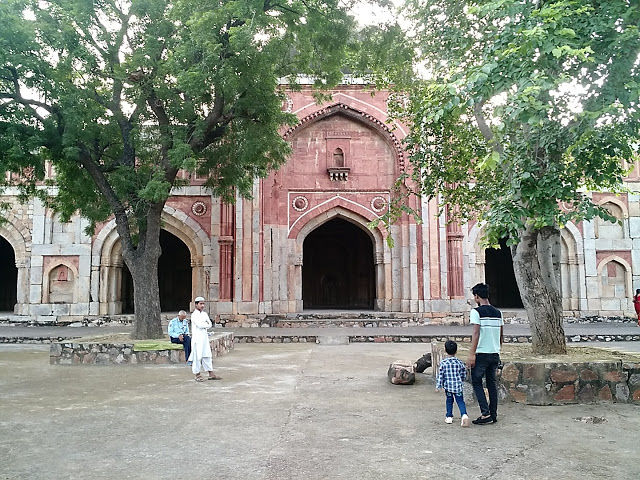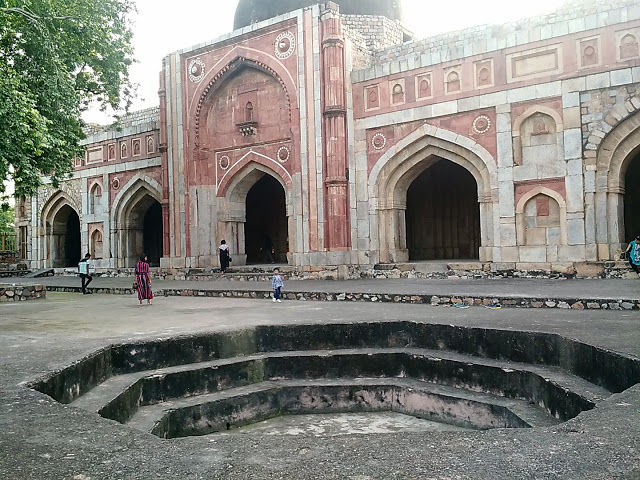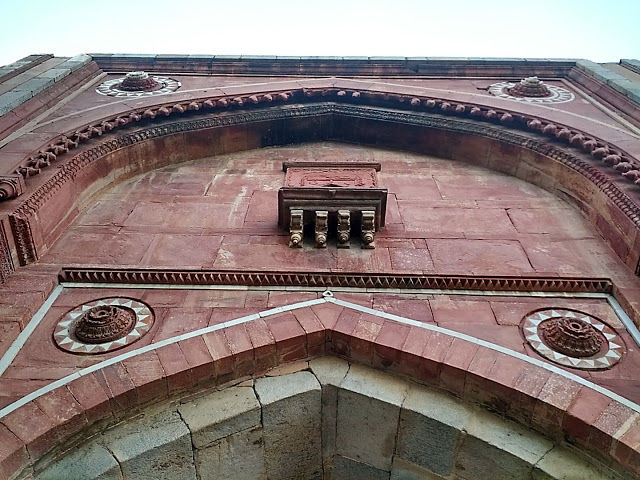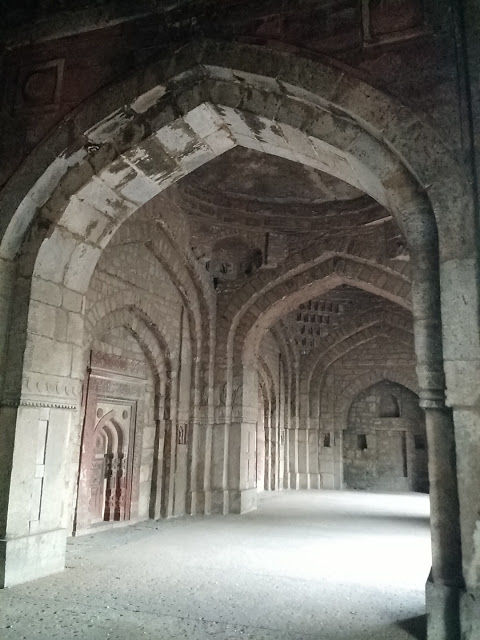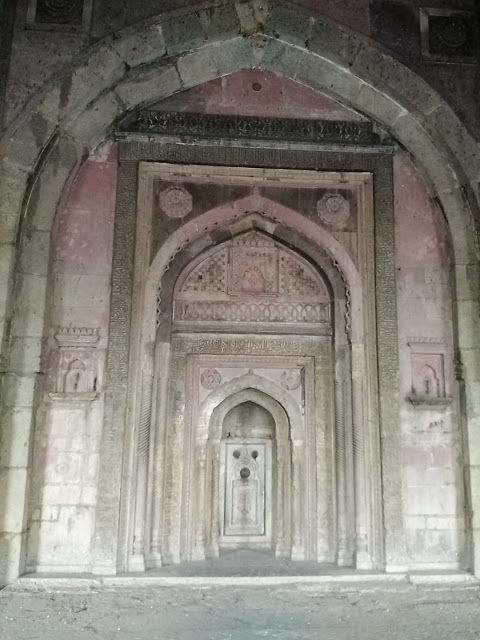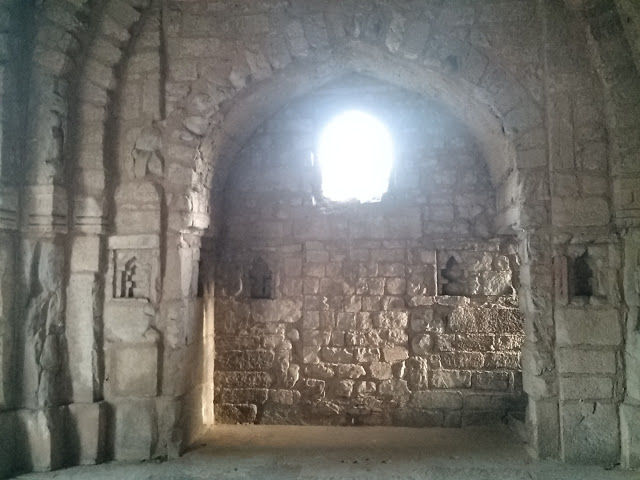 It was nearly the closing time and hence I could not enter other tombs or step wells. Had to take pictures from outside the gate. Read more the baolis here .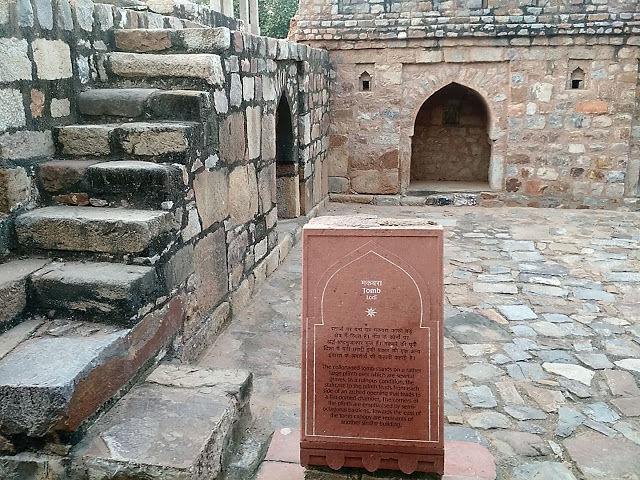 How to reach Mehrauli Archaeological Park - There is a story behind this as well. Its an easy to reach place but not really noticed, because its not highlighted or advertised anywhere. I have stayed close to this place for four years but never came to know abut this hidden gem. Having read so much about it recently, I convinced husband to explore this less known place. Little did we know that the place would not be an easy one to find.
We passed two entrances twice but did not realize those were the entry gates. (Not even the gates mention it is the archaeological park). One of the entrances is 1 km away from Qutub Minar metro station. A narrow kuccha road through wilderness leads to the archaeological park. We chose not to tread on this path since these kind of secluded paths are unsafe, full of criminals and uncertainties.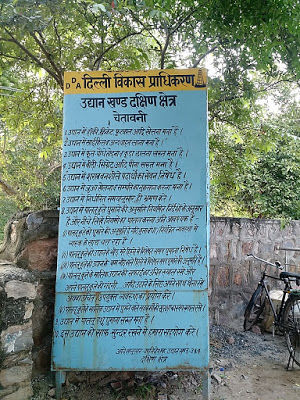 The second entrance gate is near the Qutub Minar roundabout. Google also lead us to Mehrauli Bus terminal. However I am not sure if there is any entrance to the park or not.
Entry fees- None
Parking- The park has a parking space inside. But I still do not have an idea where to drive through. (I had hopped into an auto from Qutub Minar metro to the gate near roundabout that costed me Rs.50). Bikes are cars were parked outside this small gate near the main road. Heavens save your vehicle from being towed or damaged since it seemed to be an unauthorized and unorganized parking space.
Wheelchair friendly- Not at all
Pet friendly- Though the notice boards warns against bringing in your pets, I saw visitors bringing in their pet dogs for a walk. (Sigh!) Lot of strays roam inside the premises, harmless, lazing around.
Though poor maintenance and garbage menace were major turn off for me, I still wish to cover this place in detail in future. Will come back in winters to witness the neglected glory of history which needs to be told.