My tardiness of posting is inexcusable. The oldest one in the book - I really was swamped with work, and well, life. Rewind to a simpler time, when travel shows on TV were the only discoverability platform. And word of mouth. Around 2006-07, I found out about Kerala Hotel from a show on NDTV GoodTimes. A small place tucked away in INA market, serving crab curries and more.
And visit them I did. We tried a spicy bowl of hard shell crab and for the better part of the meal, we were bewildered, not knowing how to crack it open. The server took pity and broke the shell for us. Crab meat was delicate and unlike any my twelve-year-old self had come across. And over the years I tried different preparations of crabs, and variety. Also tried and tried to cook the varied regional South Indian preparations.
On a whim, I decided to go back to Kerala Hotel. Not much had changed, the place looked a little bigger than I remembered. The menu has still no frills, and the food, just as memorable.
Food at Kerala Hotel
This time around we ordered one of our all-time favourites - Mutton ghee roast with Malabar parantha. And a Masala Dosa, just because.
The Mutton ghee roast was a very rustic and hearty preparation. Dry roasted masalas, lots of chilly intermingled with the meat. The Malabar parantha wasn't the perfect accompaniment. But that is a search for another day, that, of a perfect Malabar Parantha.
The Dosa wasn't as exciting as the mutton and just wasn't as crispy. We doubled it as bread to go with the mutton and it was a win-win.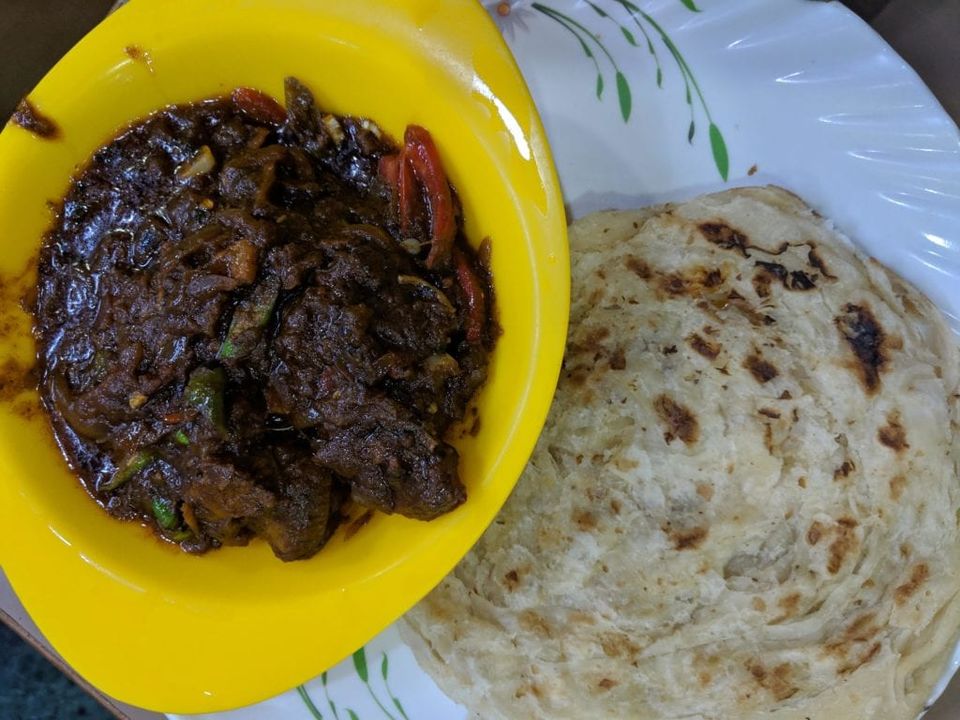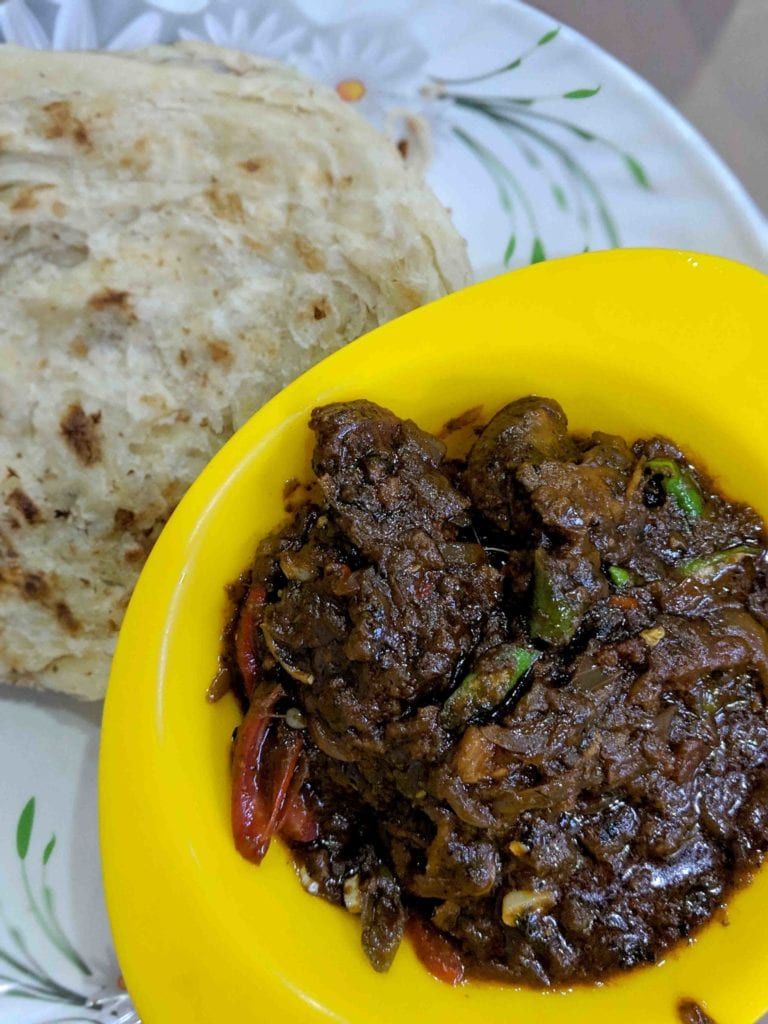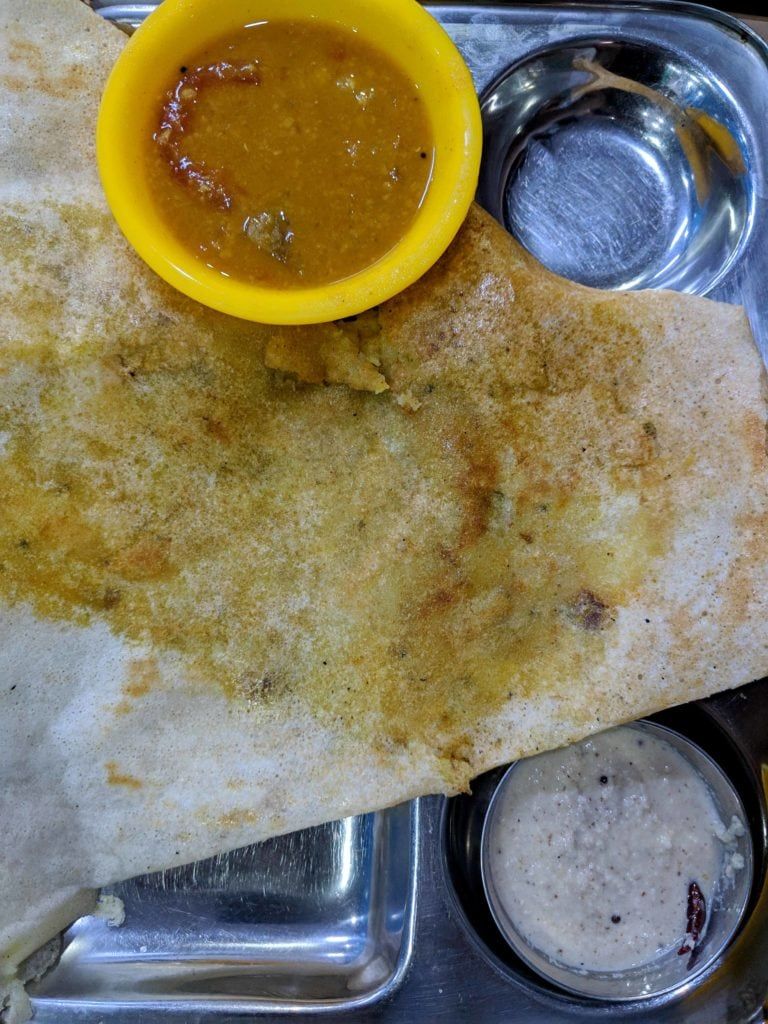 The simplicity is what steals the heart here, do visit Kerala Hotel whenever you get a chance. You can navigate on Google Maps with ease. I will probably go back again to try the crab curry now. I still can't crack open hard shell crabs, but I will probably ask them for a soft shell option this time ????
Where? Kerala Hotel, Shop No. 211A, Sri Aurobindo Marg, INA Market, New Delhi
Price for two - INR 400
Cuisine - South India, Keralite