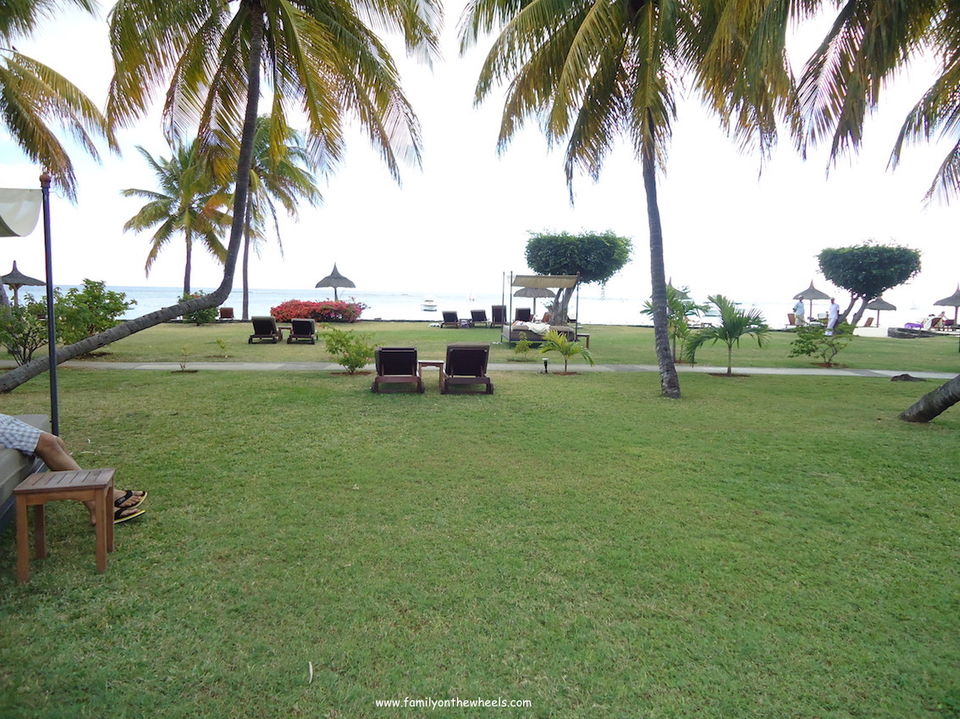 Mauritius cannot be captured in words, It can just remain as a memoir forever in our hearts and minds!
Mauritius Memoir : A Splendid retreat
Let me quote a saying -You can always make money but you can't always make Memories! So let's indulge &create a memoir for us to relish in our lives ????
So it started with evaluation amongst Beaches / Snow / Historical places, and we settled for a combo of Beaches+Adventure. We had planned to hit the land of Sugarcane and scintillating beaches, the Island of Mauritius, ILE MAURICE.
Curtailing the butterflies in stomach for nearly a month, with mad waves gushing my face, finally the day had arrived which brought along with it an eternal one week happiness. With last moment packing on the cards, our journey to Delhi Airport began, to catch early morning flight of 5:00 AM.
Local travel agent picked us from the airport to start a 40 min journey to our hotel - Sofitel.Those 40 min never seemed tiring. We crossed some beautiful farms, mountains and many landscapes, and the driver ensured that we got the hint of tradition, culture of Mauritius.
Beautiful Landscape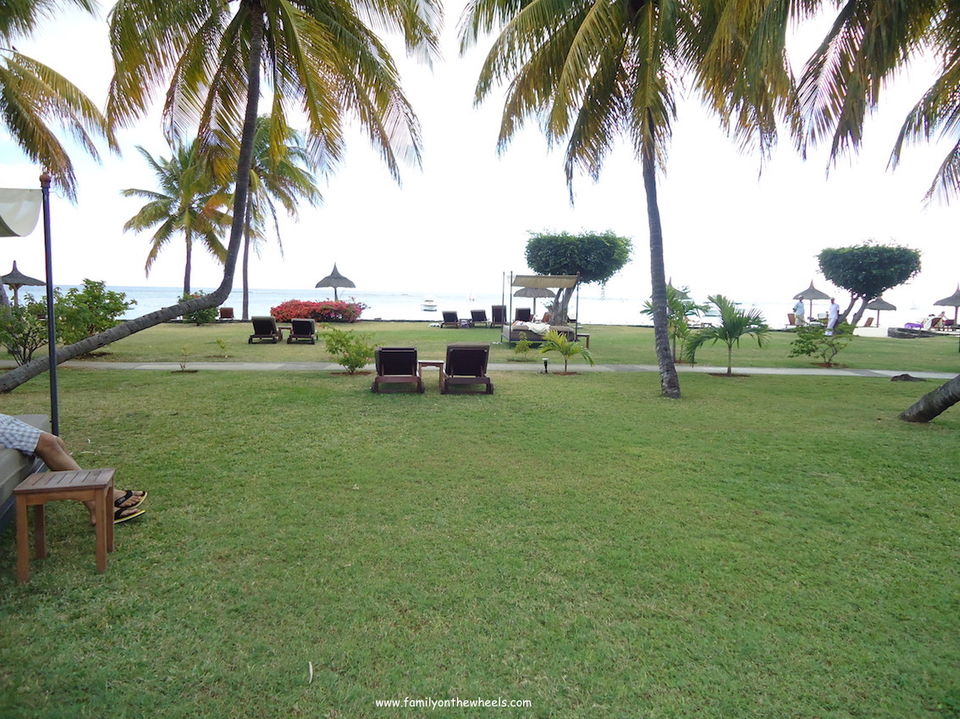 Ever heard of Mountains as Sleeping Lady, Gorillas? Astonished, how could mountains be called so? But oh! It was actually, the shape & the curves of the top of mountains which made us felt of a lady sleeping on the top. Giving an ear to the Mauritian facts as, population of 13 lacs with 52% Indian origin, economy thriving on Tourism & Sugarcane cultivation, Compulsory French & English languages, here came our Hotel Sofitel. Sofitel had one of the most stupendous private beaches of Mauritius. Shall review it soon!
It earmarked with an affectionate hospitality with a welcome fresh drink & Lunch post which we landed to our alluring beach. Sun shining amidst the clouds playing hide & seek, the gigantic ocean, elegant coconut trees, luxurious sea beds, tourists getting adventure +leisure, firmed our decision to land here. While pondering at the setting sun, I exclaimed "What a Gorgeousness, we were delighted to be in the Lap of Nature!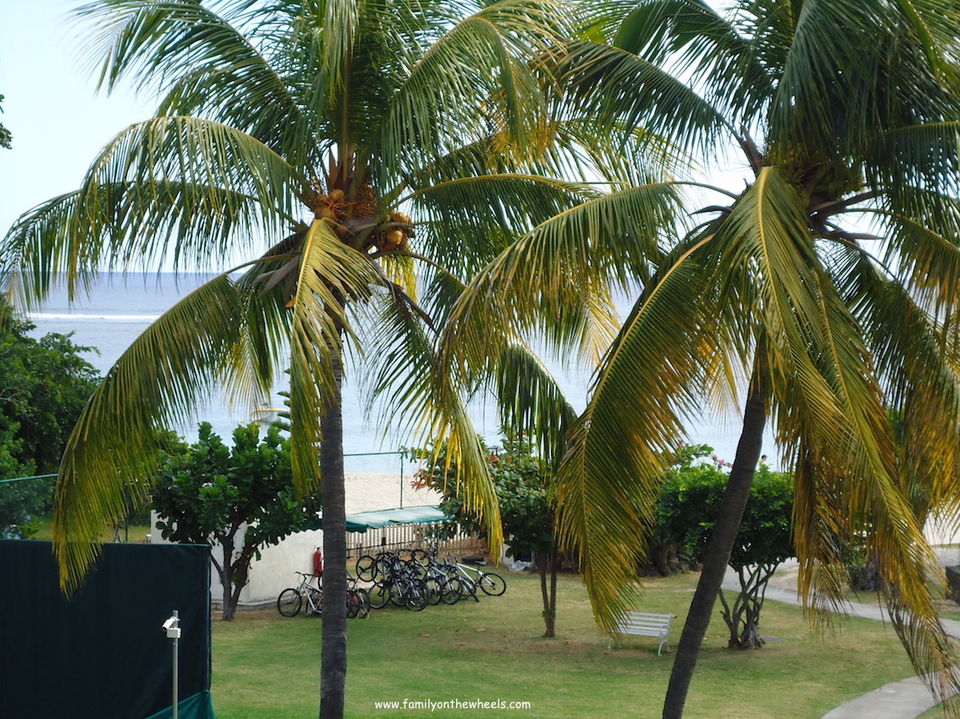 Kayaking, trying our stunts in the deep sea acted as preparatory for the forthcoming days full of escapades & soon we landed for the dinner, a lip smacking buffet, with wide assortment of delicacies.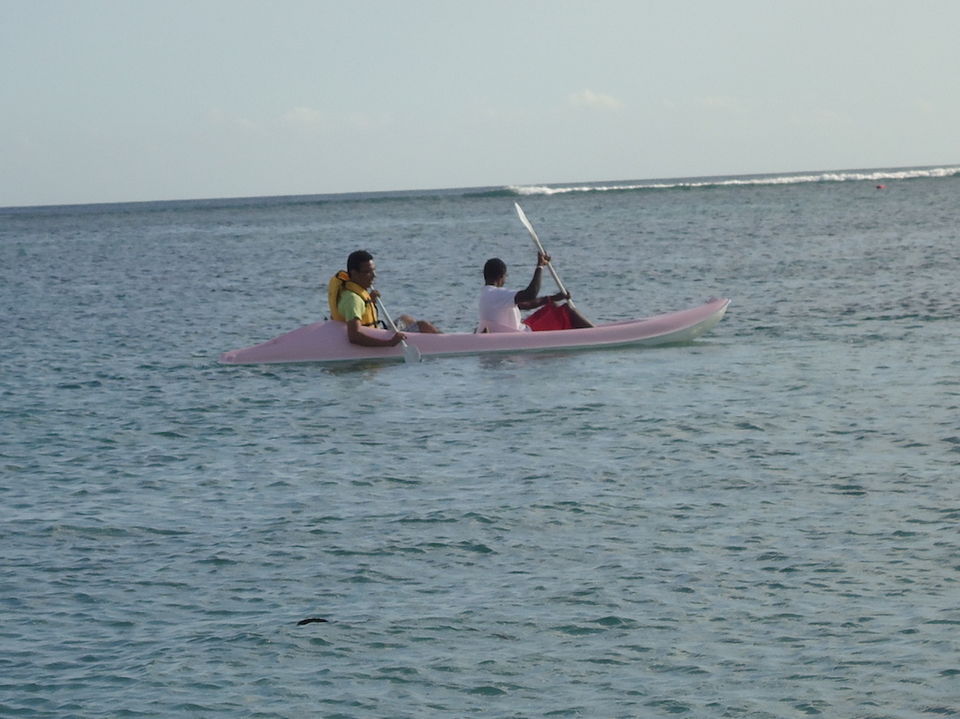 Day1: Pampelmousses Botanical garden, Caudan Water Front, Fort of Mauritius
Next morning was symbolized with the broken silence as the birds chirped all way and huge waves gushed the shores. I peeped out of the window to witness light yellow orange rays coming amidst the clouds. Enticed by the picturesque landscape, we captured those beautiful morning moments.
This day was embarked with the stop over to one of the biggest Botanical Gardens - Pampelmousses. It is crafted by some never seen varieties of trees as Bleeding tree, Snake tree, Star tree & many other century old varieties. Some of trees have been planted by some big politicians, social workers of many countries. The best part I loved about this Botanical garden, is it provides exploration to amazing flora and trees, their life cycle. You can sit and so some sketches besides the floral pond if you love painting. Indeed, it was had an unwinding atmosphere.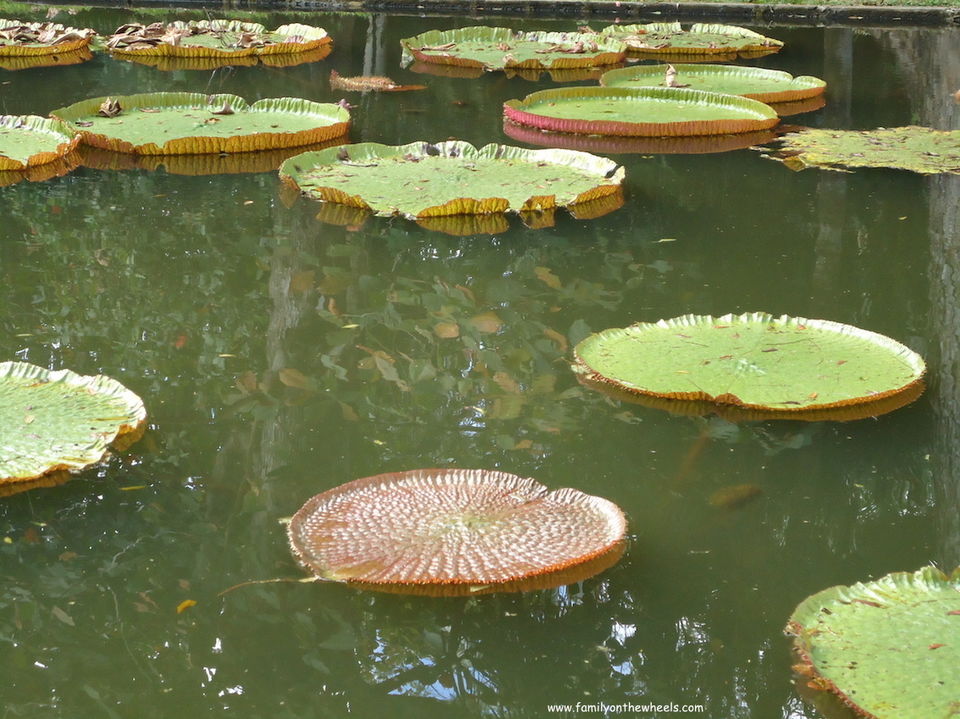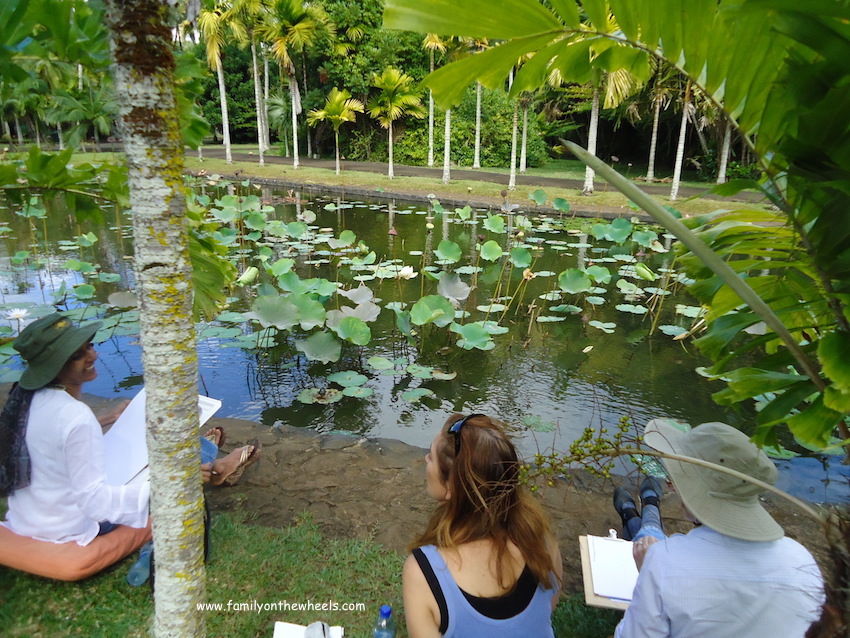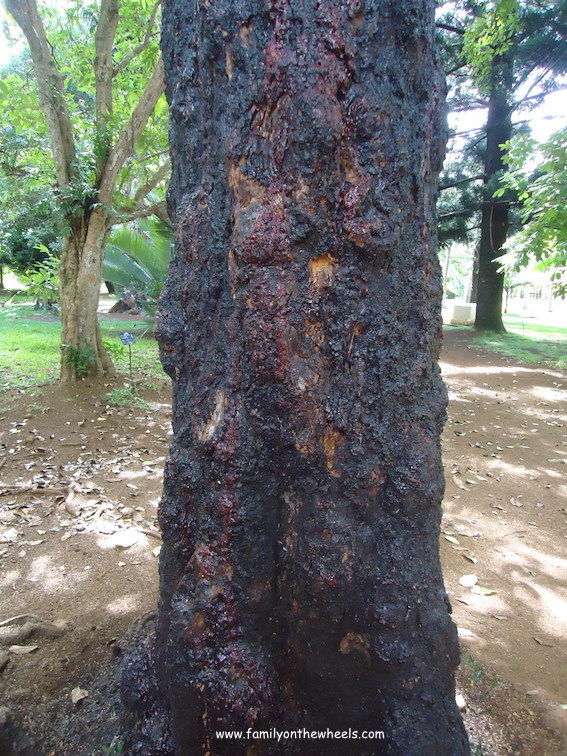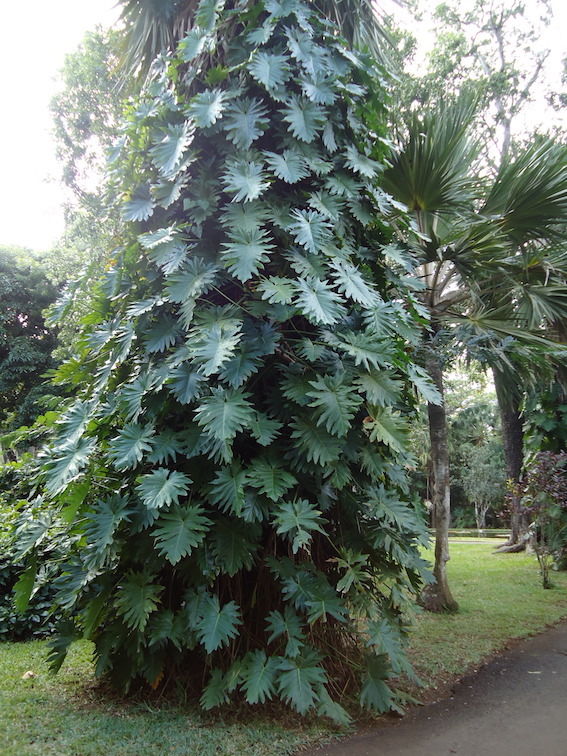 It was then followed by visit to Mauritius fort, located in the heart of Port Louis (Capital city of Mauritius). Little related with the history, this visit was marked with capturing the island & nearby industries on the port from the top via a telescope. This was followed with the most happening & prime location of Port Louis "The Caudan water front".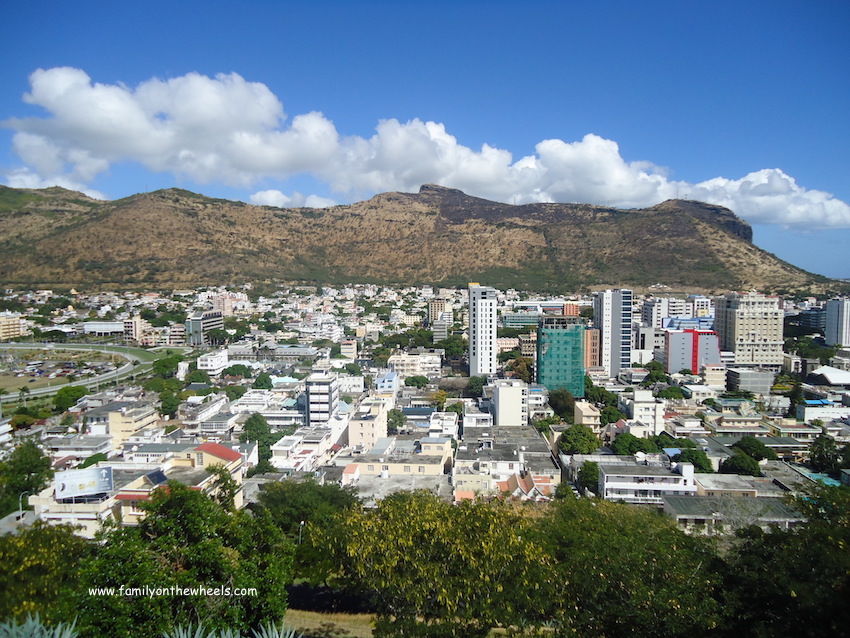 It encompasses the most famous casinos one must try and to taste multi flavoured alcoholic/Plain Sugarcane juice. Though it was pricey, a glass of non alcoholic juice would cost nearly 100 Mauritius Rupee, but the taste was lovely. It is a hustle bustle place with numerous factories (export& import), great eateries, Pizza Chains, Indian Restaurant's, Money Exchangers. A little walk down the lane leads to Local Mauritian Market encompassing Clothing & Electronic lines, worth viewing. Caution : Be cautious of your money and belongings in this local market, its overly crowded.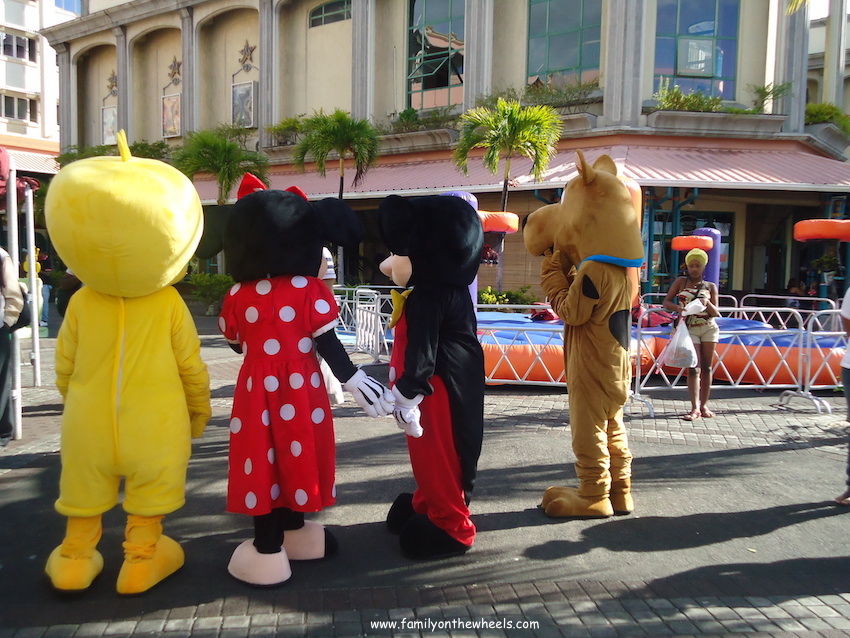 This pretty relaxed day was stimulated with the Evening Beverage pool & beach side party. Light Instrumental music, soothing milieu, mesmerizing dark calm beach, light drinks in the moonlight got me smiling at the aura it created. This was followed with the Dinner, live rock band performances as we sang and danced all the way for more than an hour. Fully tranquillised, this can be called as Love at first sight & I had to believe this love all for more for the forthcoming days.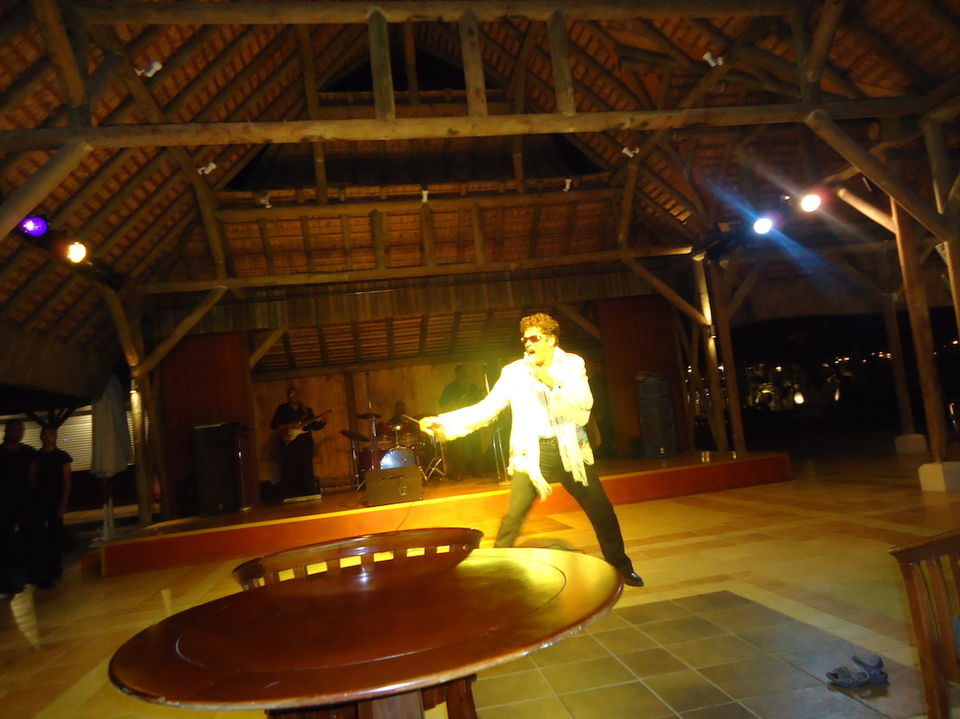 More posts of our Mauritius experience, the thrills, sumptuous food coming soon, why not follow us till then on Instagram to check out scintillating visual collection?
1. Don't miss on the Botanical Garden, it is fantastic, kids will specially love it.
2. Spend some time walking on the beach as the sun sets and gets dark, Its amazing to experience starts in the dark night on the beach. (Ensure to keep a watch on kids as waves can get turbulent)
3. The fort can be given a miss in case you have time shortage.
4. Do try out your luck in one of the world famous casino's (don't empty your pockets, control). Kids might not be allowed in many casino's.
5. Do taste the pure sugarcane juice.
Connect with FOTW socially right here to get some amazing posts and more of our Travel Photos!