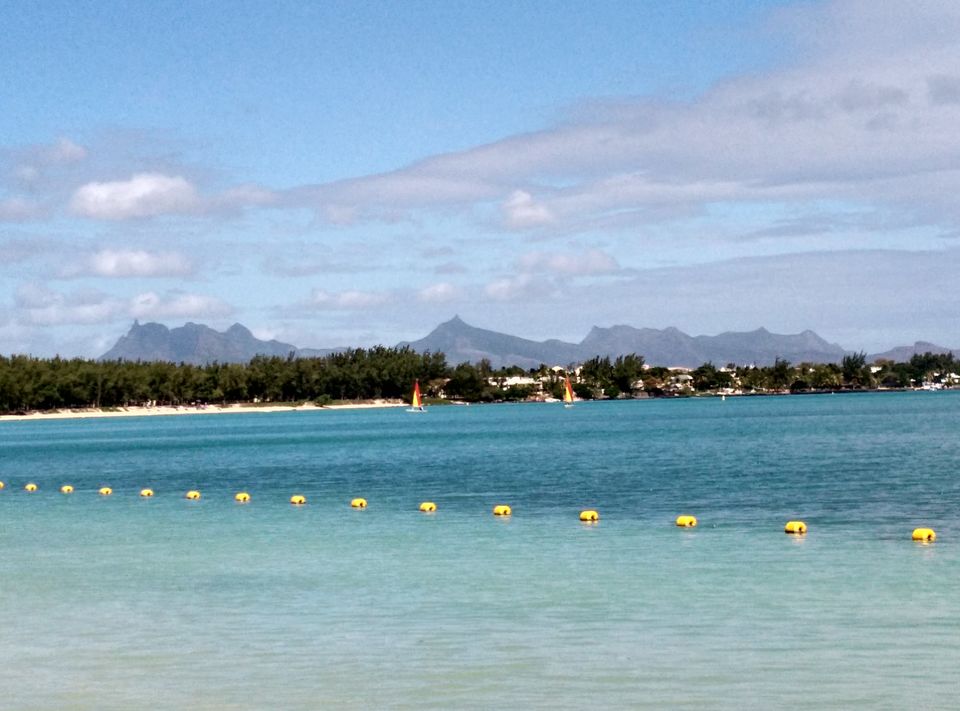 If you have forever dismissed Mauritius as a luxury traveler's paradise and have avoided taking that much-awaited trip, you have come to the right place, because I'm going to change your mind for good!
Mauritius is a spectacular little island nation lying off the eastern coast of Africa, beyond Madagascar. Being an island nation comes with its host of benefits - lush green natural surroundings, ocean water with a myriad shades of blue melting into the azure sky at the horizon, and the powdery white stretches of sandy beaches. For an ocean-lover, Mauritius is the crème de la crème of all beach destinations!
But for way too long, Mauritius has been known as a destination for the ones with the big moolah, not for people like us trying to keep a tab on their budgets after every spend. But that's not entirely true! Mauritius has a lot to offer to those who are not after the luxurious resort-life it is famously known for, if you plan your trip right.
When to visit
Mauritius is blessed with a tropical climate, characterized by warm, sunny, humid days. However, the time between May and December sees a slight slump in the humidity and the temperature, making it the best season to visit the island. By all means, avoid a trip during January through March to steer clear of the cyclones that hit the island during that time.
How to get there
The airfare is probably going to be the single biggest expense in your the entire trip and is likely to set you back by about INR 75,000 for return tickets for two from India. But before you get discouraged, here's some good news to make up for it. The Mauritian visa on arrival comes absolutely free of cost for Indians and nationals of many other countries! There may not be free lunches in this world, but there sure are free visas if you care to explore.
Where to stay
Accommodation in Mauritius is almost synonymous to expensive all-inclusive resorts. Yes, those are there and they do offer unmatched services, but it's not the only way to go! Mauritius has tons of gorgeous beach-side villas that you can rent for a fraction of the cost, without compromising on the views. Honestly, it'll be hard to find a place with "bad views" because of how gorgeous this island anyway is. Check out some of these drool-worthy villas on AirBnB and get ready to transport yourself into a tropical paradise! You can find rooms starting as low as INR 2000 per night.
However, if you are an adventure-seeker, I have to tell you this - camping is FREE and LEGAL on all public beaches in Mauritius! Most beaches are equipped with toilets and some have shower facilities too; however, they are only open from 7 am until 7 pm. So if you can work around that, and happen to have a tent on you, accommodation is literally free of cost!
What to eat and drink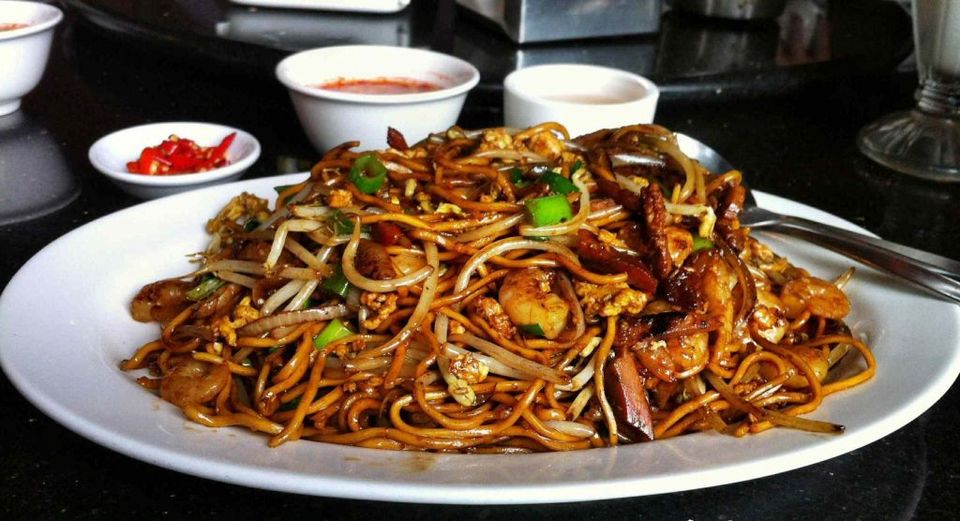 If you are on a budget, the best way to save on food and drinks is by eating and drinking like the locals. In Mauritius, you will find an abundance of reasonably priced Indian, Chinese and French food, which also reflects the population mix of the country. Local restaurants and small roadside shops serve a variety of delicious food items ranging from Chinese fried noodles to Indian-style curries. Seafood is found in plenty for obvious reasons, and can be eaten grilled, fried or even curried. A plate of food at a local inexpensive restaurant will cost you around INR 200-300. You will also find Mauritian markets teeming with fresh fruits. Visit a local market and stock up on delicious fruits to take care of sudden hunger pangs without blowing up your budget.
Another cost center for many of us is the drinks. But budget travelers rejoice! Think local and OD on fresh coconut water, easily available on the beaches or even on the roadside. This is a delicious and healthy way to keep your budget in check. And for those of you who cannot think of a beach-side holiday without a few pints of beer, Mauritius's locally brewed Phoenix beer will come to your rescue. Buy them from local supermarkets instead of fancy pubs to get them at a cheaper rate.
What to see and do
Mauritian beaches are glorious, no doubt! But if you really want to see Mauritius like a local, look beyond its beaches. Here is a list of a few activities and sites you can enjoy without having to splurge too much.
Hike up Le Morne
This UNESCO site at the southwestern tip of the island offers some gorgeous views once you climb up the 3.6 Km trail. It takes about 3-4 hours one way and might get a little difficult towards the end, but don't let that discourage you. The views at the end are worth all the sweat. Cherry on the cake - the hike can be done absolutely free of cost!
Relax by the beach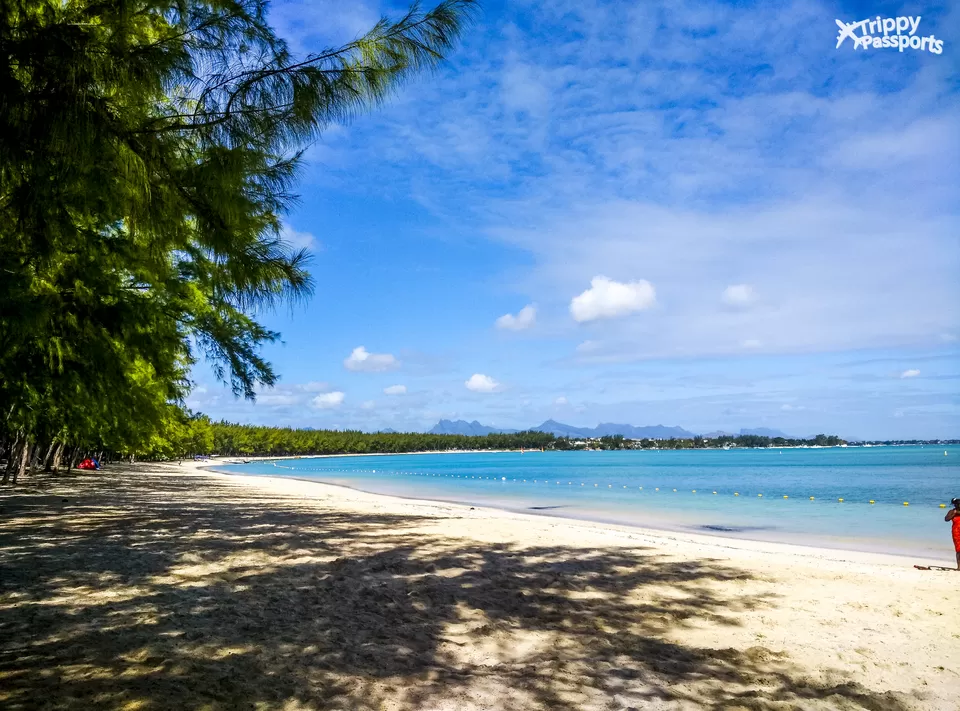 When in Mauritius, it is mandatory to spend a day or two by the beach, either snorkeling and swimming in the cobalt blue water or simply enjoying a laid back afternoon while sipping fresh coconut water. Though hard to rank and even choose, these are some of my most favourite beaches: Trou aux Biches, Ile aux Cerfs, Pereybere, and Mont Choisy. Needless to say, being a beach-bum costs nothing!
Soak in the city life at Le Caudan Waterfront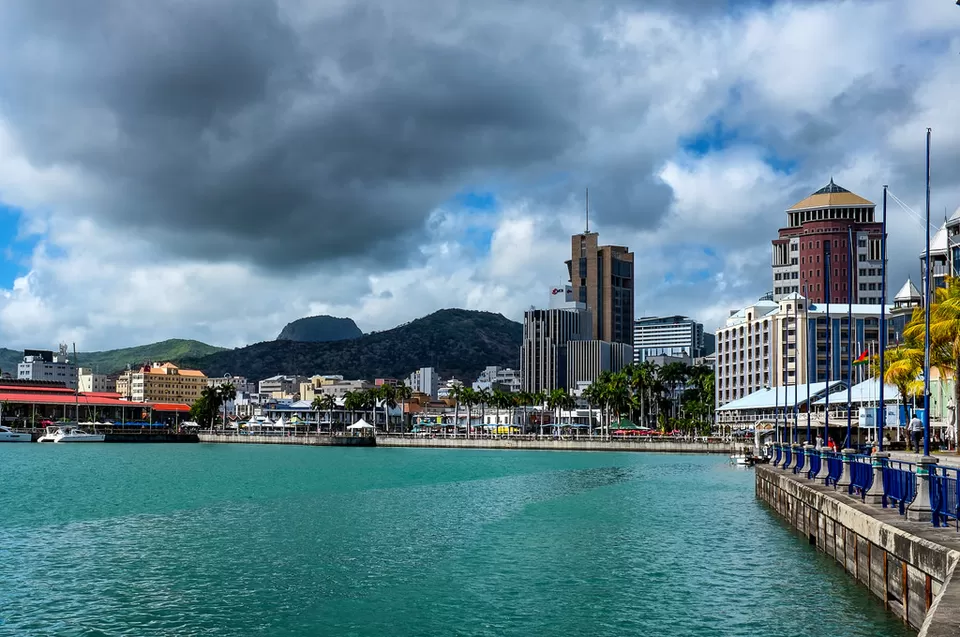 Located in the capital town of Port Louis, Le Caudan Waterfront is technically Mauritius's first shopping mall. It has a lovely Crafts Market that sells local jewellery, handicrafts and clothes. But hold on before you before you disregard it as just another swanky mall! The Le Caudan compound not only has a shopping arcade, but various parts of it are reminiscent of the island's history. For example, the current food court is housed in what was the first meteorological observatory of the Indian Ocean. The picturesque waterfront originally started out as a harbour for incoming and outgoing ships carrying bags of sugar, one of the biggest exports of Mauritius. It is easy to spend an afternoon here strolling the cobbled walkways and checking out the local shopping scene or just watching the sunset at the waterfront while nibbling on some snacks.
Visit the Ile Aux Cerfs on a Catamaran
This is the most expensive activity on this list but there are still ways to minimize your expenses if you plan well. The Ile Aux Cerfs is one of Mauritius's most beautiful islands located on its east coast. Soft, white sandy beaches and a beautiful lagoon makes this one of the most coveted tourist attractions of Mauritius. However, the only way to get here is by a speedboat or a Catamaran from the mainland. Personally I would recommend you go for a Catamaran if your budget permits because the slower pace gives you a much better experience of sailing on the Indian Ocean. Once you land in Mauritius, you will see no dearth of tour companies offering various packages to visit the Ile Aux Cerfs, sometimes coupled with other activities. Make sure to check at a few places to compare services vs price, before zeroing in on a tour operator. No matter how much you end up spending on this trip, the arresting views on the way and on the island itself, make it worth every penny!
Local Transport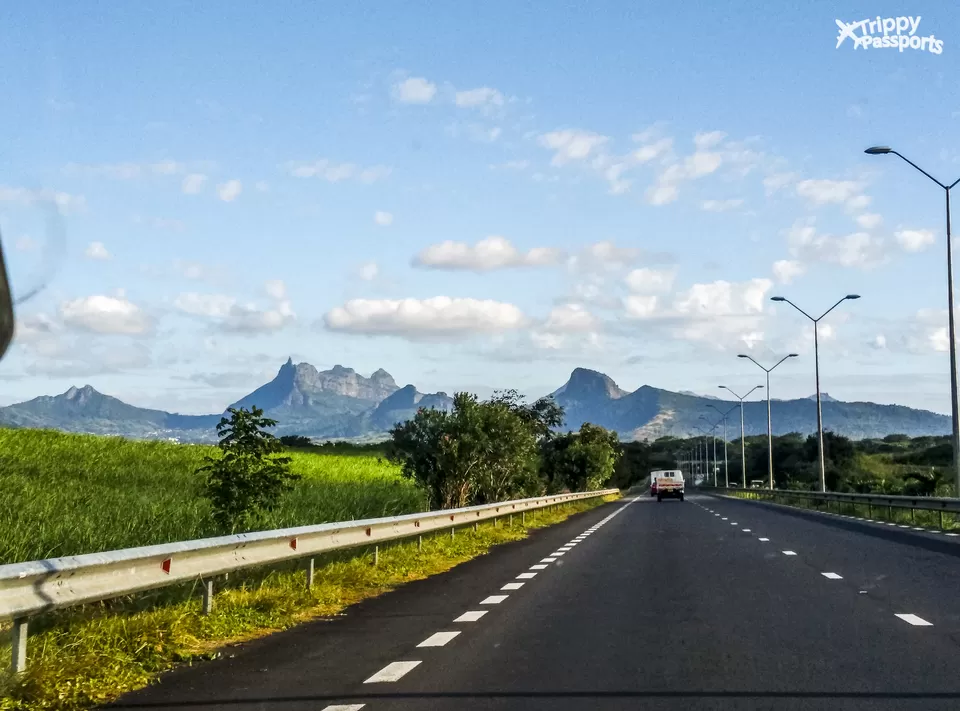 Assuming that you are probably going to stay close to the coast, the most convenient way to commute will be to either rent a bike or a car for the duration of your stay. Mauritius does have its own public transport, but having a vehicle gives you the much-needed flexibility to move around at your own pace and reach places which may not be connected via public transport. The roads in Mauritius are beautiful, and given that it's a fairly small island, it is not difficult to cover most of it by driving. The longest highway on the island connects Grand Baie in the North to Mahebourg (and the Sir Seewoosagur Ramgoolam (SSR) International Airport) towards the South and passes through Port Louis.
Look out for local car rental companies since they tend to be cheaper than their international counterparts. If you book in advance, they will even keep the car ready for you at the airport when you land, and you can drop of the car at the airport itself before departure. Depending on which car model and what benefits you choose, car rental can cost you upward of INR 1600-2000 per day. Alternatively, if you are not planning to venture too far, you can also check out local bike rental companies in your hotel's vicinity.
It is not true that there's no other way to see Mauritius without spending a bomb. Where there is will, there's always a way around! If you are willing to look beyond the conventional, it is definitely possible to minimize expenses and travel cheap, without compromising on basic necessities and some fun. For once, let Mauritius surprise you, in more ways than one!
Read more such travel stories on our blog Trippy Passports and never run out of travel inspiration!
Frequent searches leading to this page:-
Top Mauritius tour packages with price, Mauritius tourism best places to visit, Mauritius honeymoon package cost, Mauritius tourism honeymoon packages from India, Mauritius tourism cost, Mauritius holiday packages for family