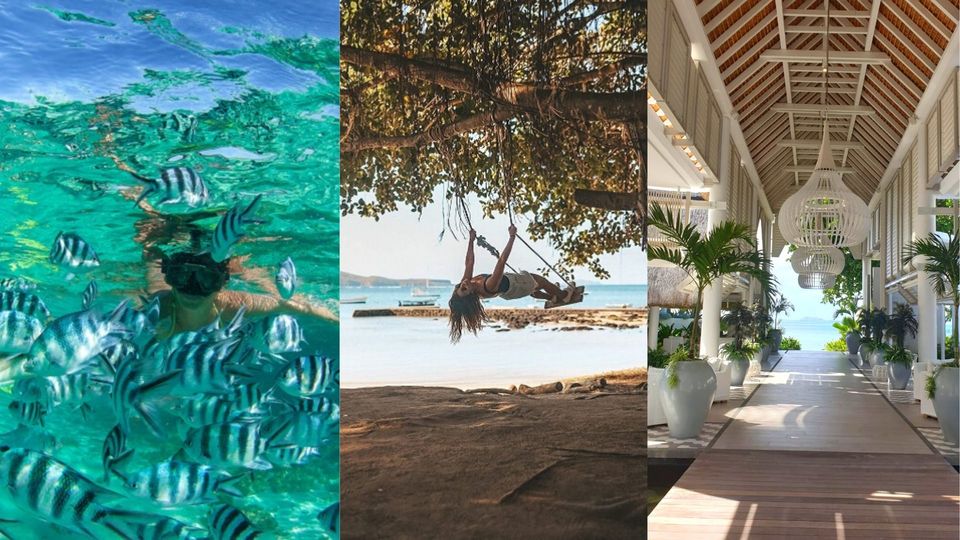 Before planning on spending an exorbitant amount on a bachelorette trip to Goa this winter, I suggest get your eyes on something more exotic, something that gives you a sexy tropical vibe, and to top it all – some great activities to boost up your adrenaline before the big day comes. Here I present, the wonderland island of Mauritius. A land where the sky meets the ocean, the trees are as happy as you are, and humans who welcome you inland like a long-lost cousin.
I travelled to Mauritius just a few weeks back, and let me frankly tell you something: every moment was an adventure. From mountainous terrain to deep blue waters, wild animals to golden beaches – the island of Mauritius has something to offer everybody -- in abundance! For the laidback lover of margaritas by the beach, every hotel would take care of that. For the adrenaline junkie that gets their kicks from unordinary activities, there are several such sports to choose from. For the photographer and nature lover who loves to enjoy serenity all alone – get lost amidst the flora and fauna, enjoy the colourful terrains, the golden sugarcane fields and the blue sky spread out against the horizon.
But, if you are getting married and seriously planning a fun bachelorette for your gals, look nowhere else, for Mauritius is here to stun you and give you the sexiest, most fun adventure of your life! Here are ten reasons why Mauritius should be your perfect bachelorette destination.