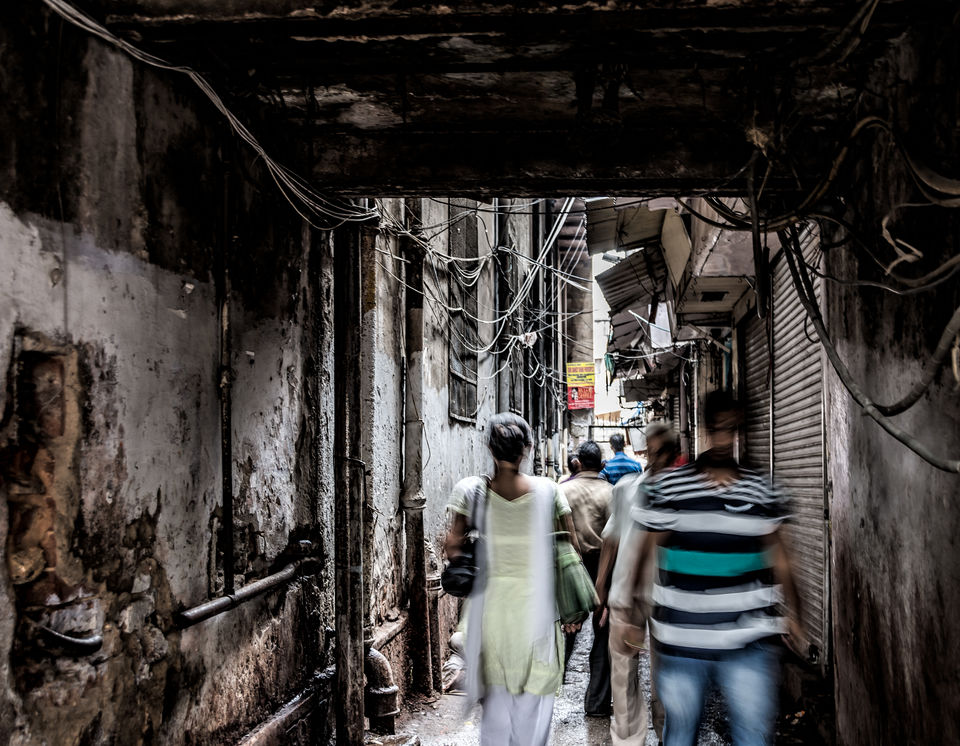 Welcome to Old Delhi, from where our journey began. The moment one steps into the vivid alleys and into the hustle bustle of Chandni Chowk, an overwhelming sense of nostalgia overcomes you, like a sudden rewinding of a clock into a black and white era and you hear a radio tune in songs of a bygone era.
This is where it all commenced; the streets of Old Delhi. This is where we slept to a foreign spell and woke up on a free land; this is where we shed the skin of a vintage era and adorned the couture of modernity; this is where our history was written; this is where the memories and memoirs stay buried; this is where a new century was born. This is the place of our ancestors and where the first seeds were sown.
Old Delhi throws up transcending stories at every corner; here every story has a legacy and a spellbound script. Here every alley is replete with incredible characters and their incredible tales.
Cinema/ art or historical description may aid you to peek a glance in this alternate place but only one who has set foot on the streets of Old Delhi knows what it is to be swept away by time and to visit a land of magic, mystery and humongous charm.
Being souls who love to travel, we have visited old Delhi plethora of times and have had our good share of experiences. From having been threatened by a spear wielding man to encountering such jubilant people who meet you like you're their lost sibling, from getting lost in some random alley and discovering architectural marvels of breathtaking beauty to simply getting lost and ending up in seemingly haunted places, to witnessing heterogenization at its best as one encounters a mint coin trader displaying his collection in front of a queued up ATM- this place has something for everyone.
This is a place that throws up musicians, artists, dancers and dreamers at every turn or simply converts you into one.
From being a paradise for street food lovers to an incredible destination for avid photographers, it's an amalgamation of old and new. It blends in the two beautifully just like a sunrise blends into a sunset.
Further it is a gold mine for a shopaholic. It's the go to destination if you want to purchase traditional Indian wear at good rates and it's probably the only destination in the whole of Delhi where you can buy electronic components of all types.
Old Delhi is not called one of the most crowded places in Delhi for no reason at all. Just wait till the market opens and you'll be amazed at the sheer volume of people pouring in. Look around till as far as your eyes can see and all you'll see is humans, humans, humans......more humans, some cows, dogs, goats here and there, some shops in between, maybe a couple of cars struggling to navigate their way through the labyrinth and then again more humans. Oh there's also a saying that if you can drive a car in Chandni Chowk then you'll have no problem driving anywhere else in the world. 
Old Delhi welcomes you with open arms and soon you are swept away by the place. If you are a nomad and a wanderer like us then this place will never let you down, quite to contrarily it will surprise you and leave you awestruck.
Just hold on to your belongings and let the mind wander as you explore this magical place. Soak in the aura and the effervescence; engage with the people that survive and revive this city; press your ears against the walls of the vaulted city and listen to the whispers echoing from the other side.
Make your eyes the bridge to discovery; for this place will show you a world no novel ever described perfectly.
All in all Old Delhi is a perfect amalgamation of kaleidoscopic scenes. But one thing we vouch for is that Old Delhi is everything but it is not monotonous.
#TripotoWanderer
A beautiful amalgamation of old and new, of hustle bustle and solitude and of magic and reality.