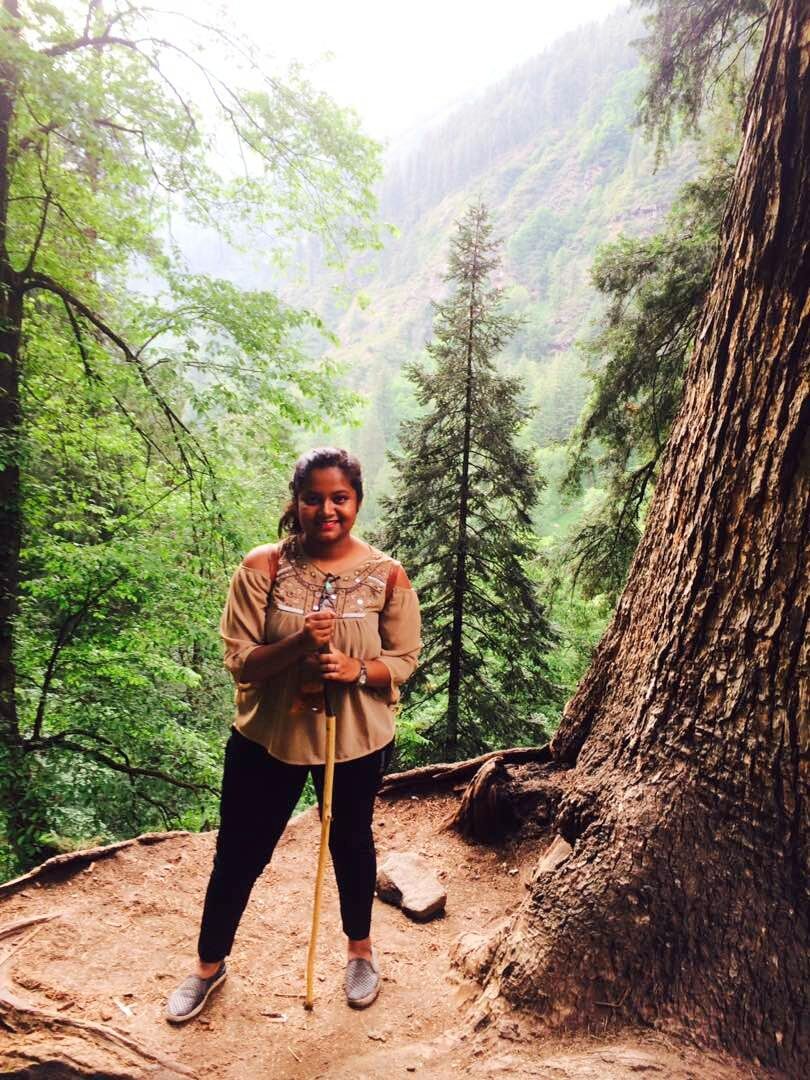 Nothing makes us happier than running to the hills. So every year we make sure that we go to a hill station at least once. So this year we went to Kasol. We had 3 days and 2 nights trip and we covered almost all of the major places there along with a one day trek to Kheerganga.
Tip: If you are not a kinda person who likes to hurry and run all the time and trips for you are more about leisure, comfort and relaxation, then don't opt for 3D & 2N trip, go for 4-5 day long trips instead.
Kasol is known as the mini Israel of India due to its high Israeli population, Hebrews cafes and hippies found there. Once stepped into Kasol you will find yourselves having an utmost feeling of freedom and carefreeness. Situated on the banks of Parvati river, Kasol is one of the major tourist destinations of Himachal Pradesh and for good reasons.
Here is our quick itinerary for 3 days and 2 nights trip to Kasol. We started our journey from Delhi so the tour became a total of 5 days. Here is a list of all the places we covered during our time and the hotels we stayed in.
Hotel-
We stayed at the Blue Diamond Hotel, it's 5-7 minutes walk from the Kasol market. It's worth the stay, ours was the corner room so our view, in particular, was the great Himalayan peaks covered in ice. It was breathtaking and it was better than the hotels in the markets at Kasol.
Kasol view from hotel window
DAY 1: The day it all begins
Kasol Market-
We reached Kasol at 11 am and we had rest of the morning to ourselves. We went to the Kasol market, had lunch there. There are a lot of shops and places to eat, gifts to buy and do shopping.
Chalal-
Chalal is a small village near Kasol and also a small trek destination, it takes about 30 minutes to reach there. The road is a scenic one with Parvati river flowing alongside. On reaching Chalal you will find yourself in peace, just stay there for a while with your feet in the cold flowing river water, visit the nearby cafes and lose yourself in nature. This is what we did.
Manikaran-
After getting mesmerized by Chalal we came back to the market area after 2 hours or so and hopped on a local bus to visit Manikaran Sahib Gurudwara.
Manikaran is 3.5 km away from Kasol market. You can hire a personal cab, that is the most feasible way to go there or if you are lucky like we were, you can go by a bus too, it will save you a good load of money.
Manikaran is a very old and spiritual gurudwara with a fascinating history. Every year hundreds of people come here to worship their gods and get blessings. The history tells, hundreds of years ago a flood swiped the whole city away, civilization was recreated here as a miracle and from then on it is termed as one of the most sacred places in this region. At an altitude of 1760m, Mankaran is a place for heartfelt preaching and prayer to our gods.
Cafes-
We came to the Kasol market from Manikaran at about 6:30 in the evening and decided to visit a few famous cafes.
We visited Jim Morrison Café and Mama Café and both the places were amazing in their own ways. There are a few other cafes to visit in Kasol, click here to know more.
Night Life-
After a day filled with peace and spirituality, we decided to end it with a nice dance and a peek to the nightlife of Kasol.
We went to the Wunder Restaurant and bar and had a great night there.
Tip: The one thing for you to make sure in Kasol is the fact that everyone is high there so you do your business but don't engage much with other tourists or locals especially if you are a woman.
Day 2: The trekking day
Kheerganga Trek
Day 2 of the Kasol trip is all for trekking. We woke up at 7 and we were out with our backpacks to hit the mountains by 8. We got transferred to Bharsaini which is the official starting point of Kheergana Trek. It took about 50 minutes to reach there from Kasol market.
Kheerganga is 12 km away from Kasol, at an elevation of 2960m and takes 7-8 hours to reach from Bharsaini. It is said that Lord Shiva meditated at this place for 300 years. It is highly spiritual and holy. The best part about Kheergana is its starry nights and natural hot water bath. The water for the hot water bath comes from mountains itself, the source of it is still unknown and it is said that bathing in that water can get you rid of long-term illnesses. We don't know about illness but bathing in that water made us rejuvenated like never before and yes there was a feeling of holiness inside of us through and through.
The trek we would say is a must if you are going to Kasol, it's scenic and a life-changing experience, well every trek is a life-changing experience more or less. But when in Kasol definitely go to Kheerganga or you will miss out a lot.
We stayed there at night in camps and enjoyed music, food and some drinks along with a lot of stories over a bonfire.
Day 3: The day it all ends
On day 3 we woke up early packed our stuff and started our downwards journey to Bharsaini. If you think that descending a hill is easier than climbing then my dear friend you are highly mistaken.
It takes about 4-5 hours to get back from the top. We reached Bharsaini around 3 in the afternoon then headed back to our hotel to collect our remaining luggage, got freshen up a bit and then went to the bus stop to board a bus back to Delhi.