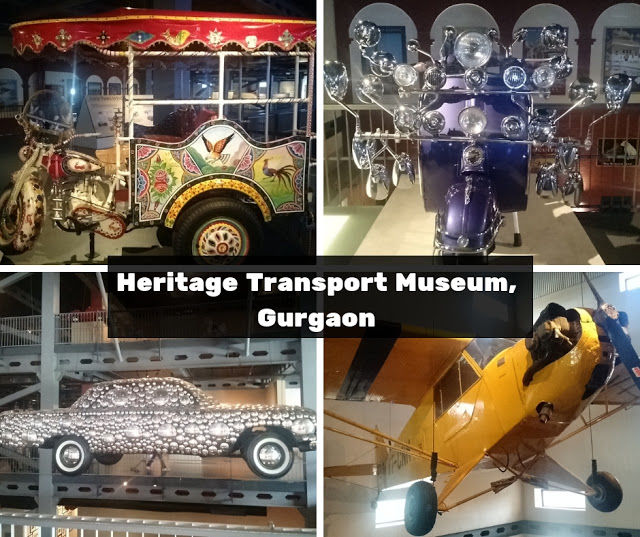 History and heritage have always been of my prime interest since childhood. Delhi gave me loads of opportunities to discover the rich heritage of Indian History through the magnificent monuments and preserved artifacts. This time it was Heritage Transport Museum where I witnessed the grandeur of mediums of transport that has evolved across centuries. Being one of its kind and the only transport museum of India, you cannot give it a miss. Bring this on your do-do list in NCR and tick it off your bucket list like I did.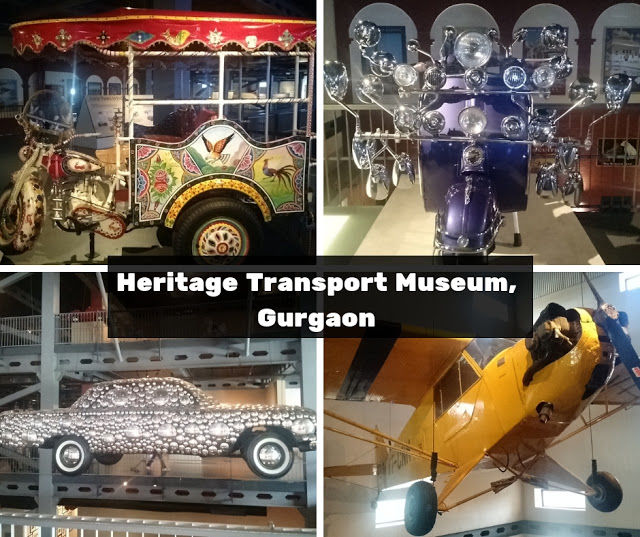 A brief history- The brainchild of Mr. Tarun Thakral, Heritage Transport Museum was opened to public in 2013 highlighting how transport changed its course in different era and how it influenced our life. You can read more about the same on its website.
The three acre space has four levels, with each housing an extra ordinary variety of transport mediums, paintings, collectibles and audio-visuals. The audio guided tour throws light on the history and usage of the displayed items. Here is a visual tour of the museum for you in brief.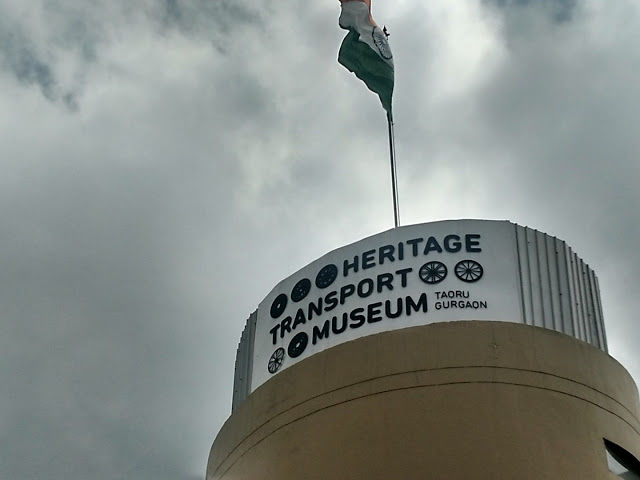 The Basement has vintage cars, artifacts from roadside shops, fuel and gas station, display of transport used in Bollywood movies and more..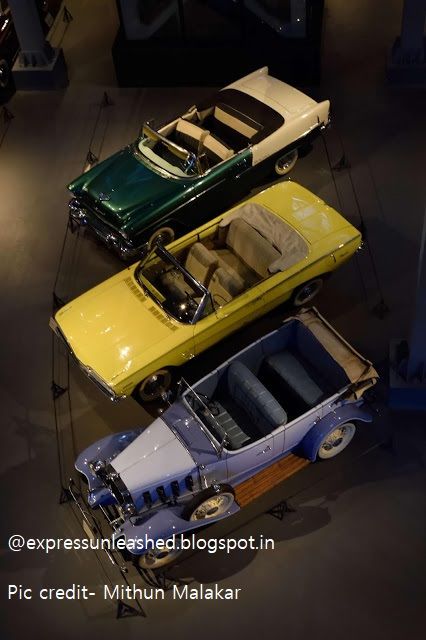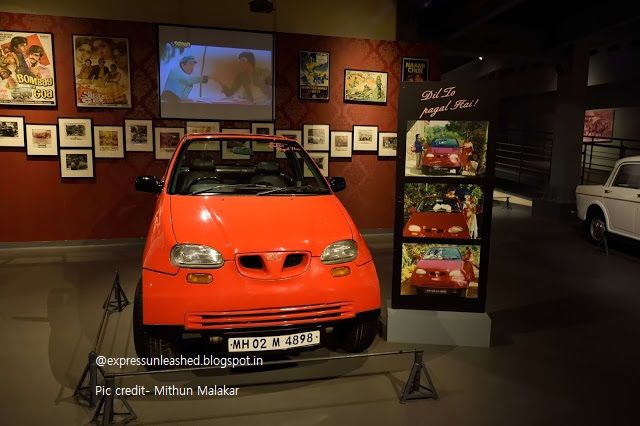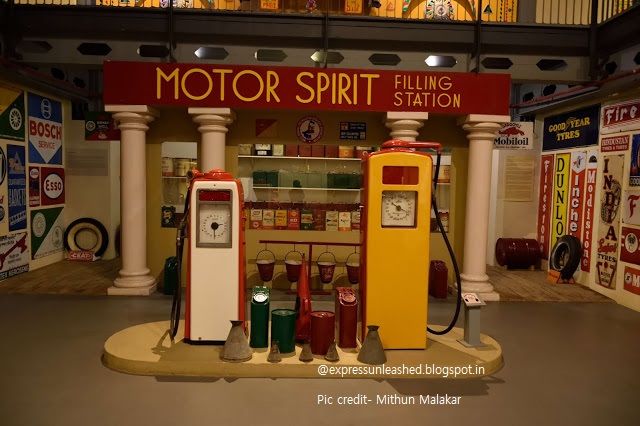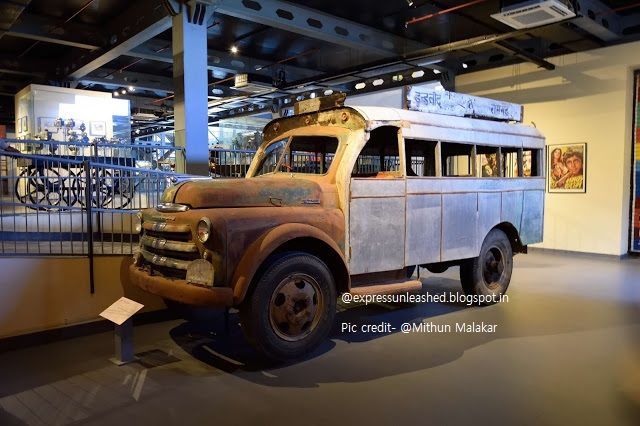 The ground floor houses initial history of transport, luxurious train, Horse/camel carts, carriages, tucks, buses, artwork by artists, souvenir shop, small pantry.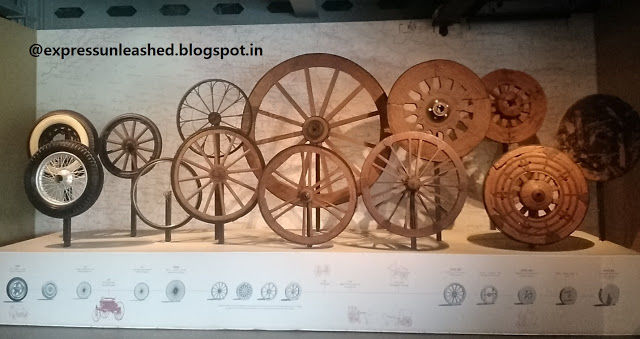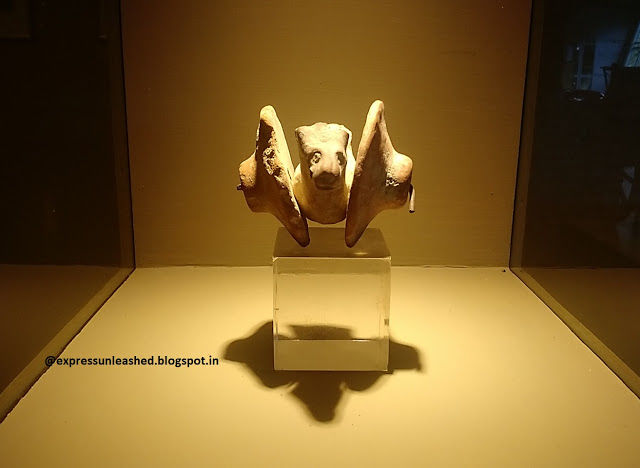 This terracotta toy, named a bird card was found during the Indus Valley Civilization. This proves that people were aware of the use of wheels and drew inspiration from the real world.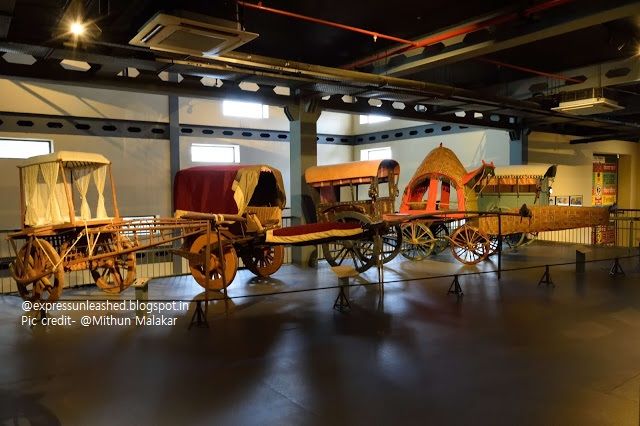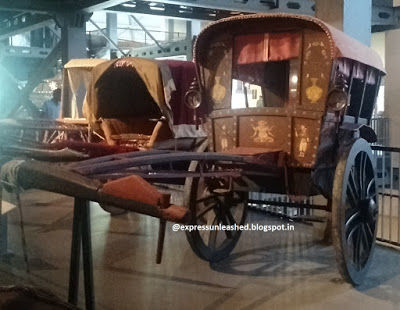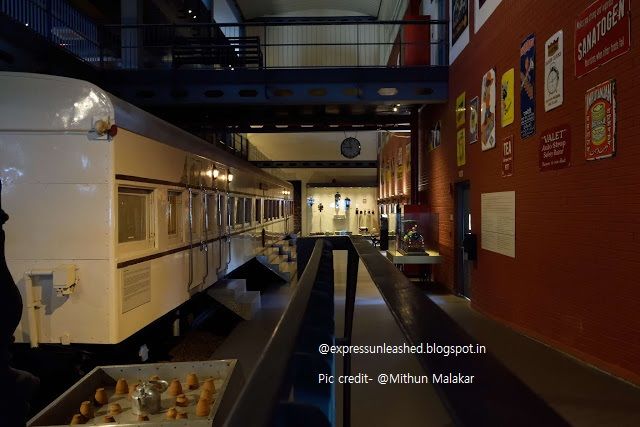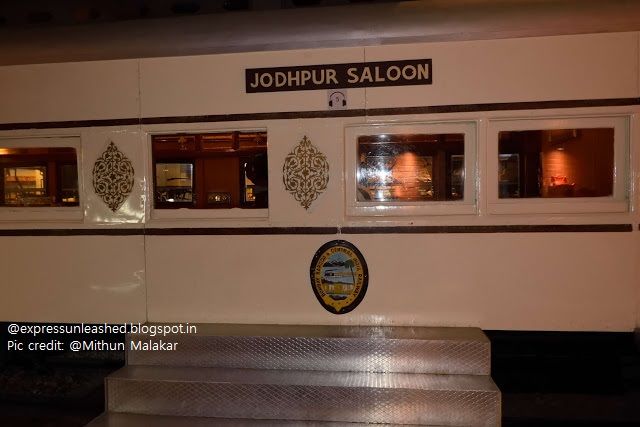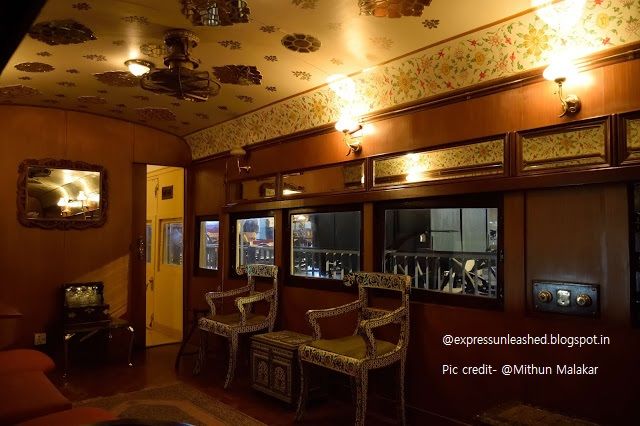 First Floor- This houses bikes, scooters, legacy of Hero bikes, cycles, auto and interesting "jugaad" of few states.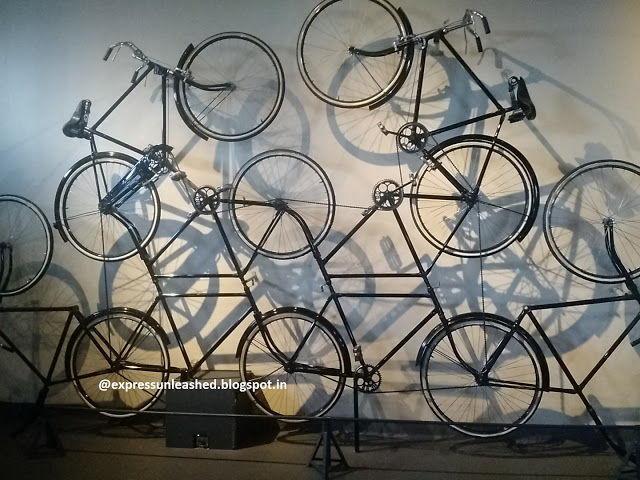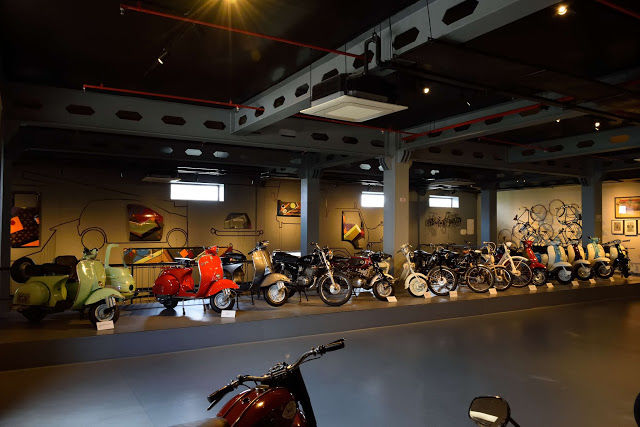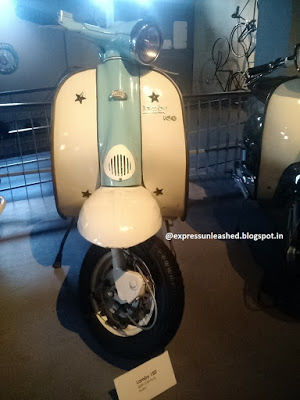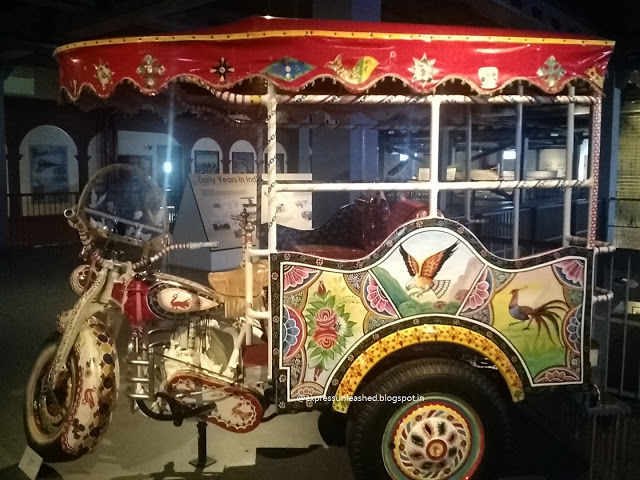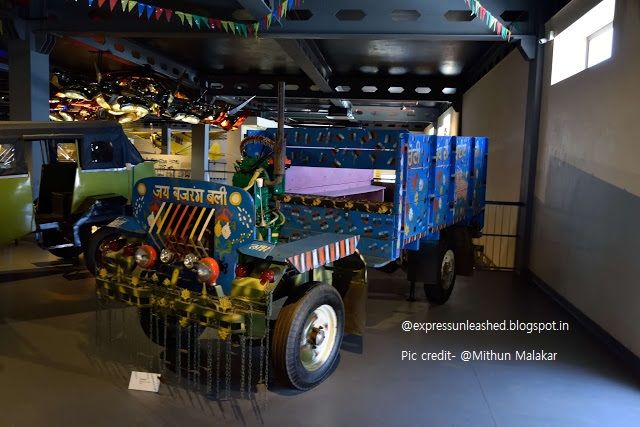 The second floor exhibits a small aircraft, marine transport, a library, the legacy of Maruti, Ambassador, works of artists, childhood nostalgia, toys.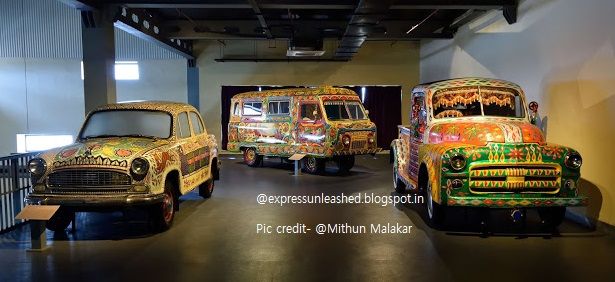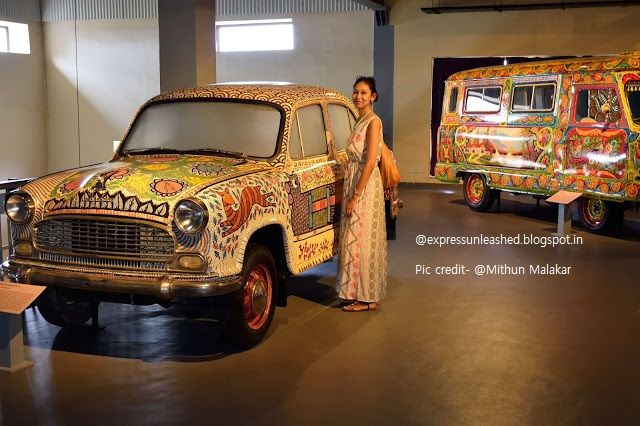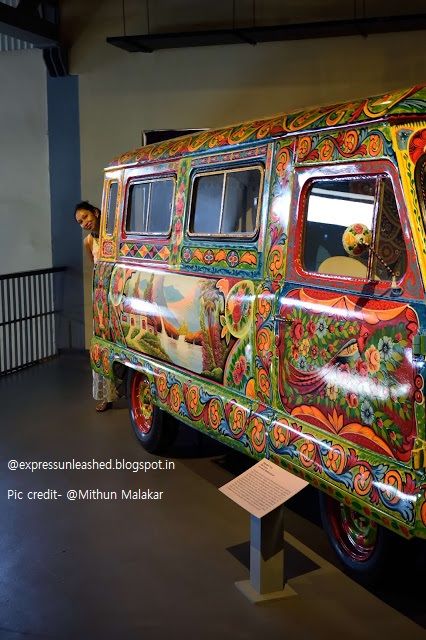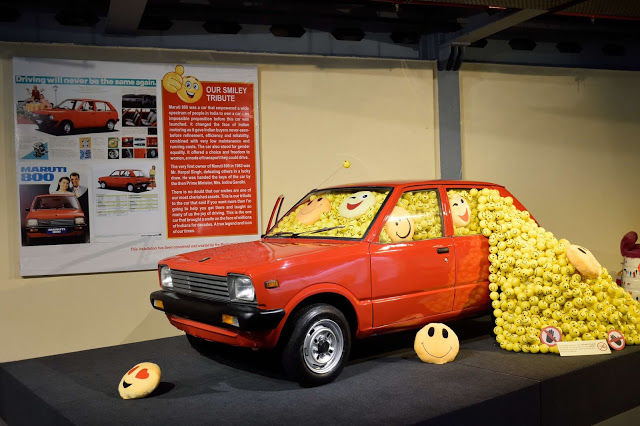 The outer premises has traffic signals, truck bonnets and bus from the British time on display.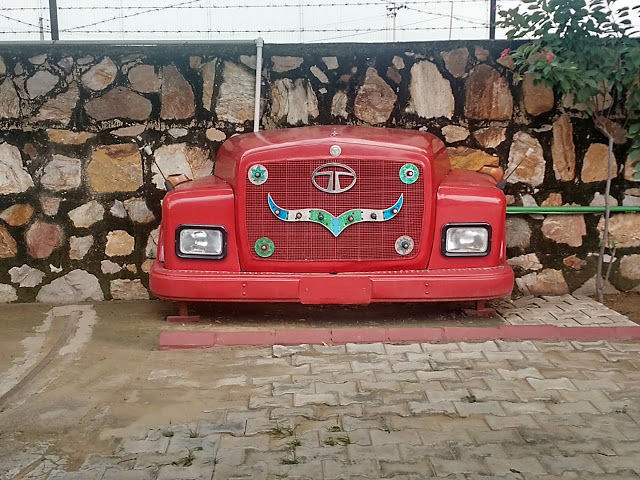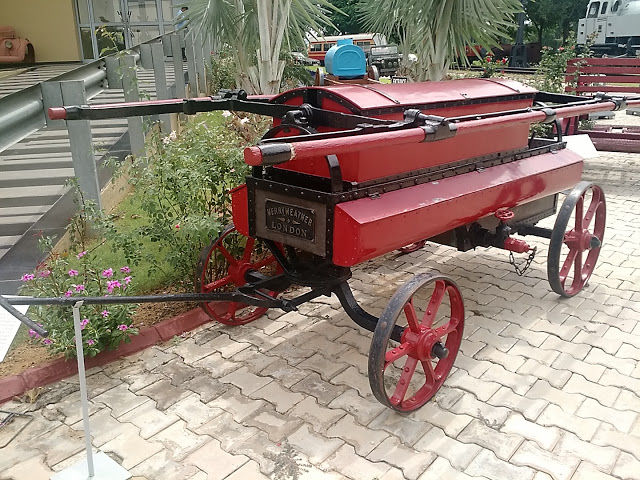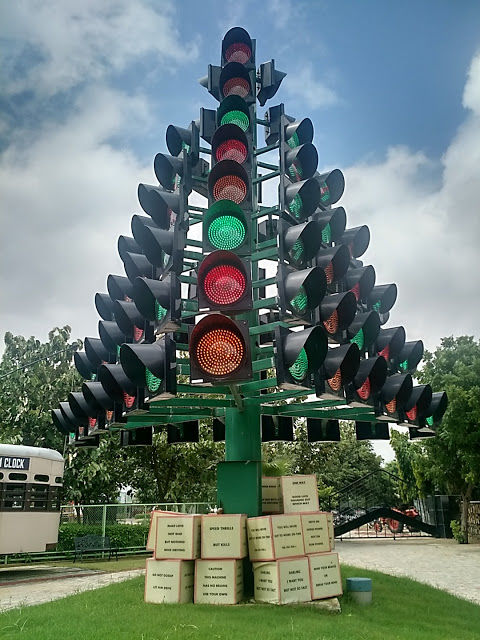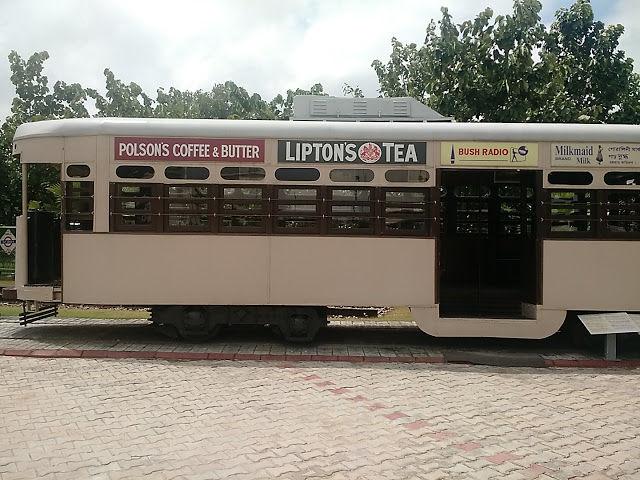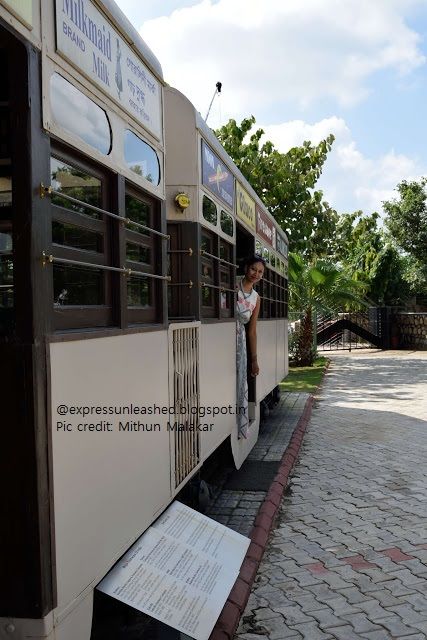 Note-
Timings- 10 am to 7 pm. Closed on Monday.Entrance fees- Rs 400 adults, Rs 200 for children. Free for kid below 3 years
How to reach- While driving from Gurgaon, cross Kherki Daula toll, stay on the flyover. Take left on Torau Road. Keep moving straight. The museum will be on left.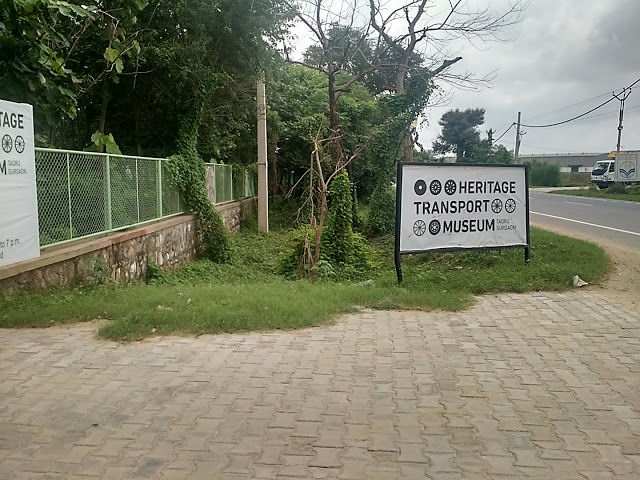 The entire experience is enhanced by audio guide (The gadgets would be provided to you at the entrance)
Wheelchair friendly- Yes (With slope ramps and elevator)
Pantry- Grab a bite if hungry. Otherwise expensive. (No other restaurant or eating joint nearby). Advisable to carry food with you and keep in your car.
Souvenir shop- From stationery and books to mugs, wallets and coasters, the shop has a great variety but is too pricey. (I did not find it worth)
This is great place for history enthusiasts, car and bike lovers, artists, photographers, kids, elders Basically for all age group. No body would be disappointed here. The 400 INR that you spend here are totally worth it.
P.S: My visit to the museum was in September 2018. The post also made it among the top popular post on Indiblogger.