I had always heard friends and colleagues talk about Paris, always dreamt to be there one day. The dream of our life was just coming true and we couldn't believe it. As everyone calls it a place where love is in the air, Paris is the most beautiful city i have ever visited. If want to show your love to your partner take him/her to Paris.
Let me introduce you to us,we are a young married couple, both working professionals and love to travel, we have a dream to cover the world. Our tour started from Mumbai where we took a direct flight to Paris on Jet Airways. Believe me it was an awesome 9 hours flight which landed us in Paris -- CHARLES DE GAULLE Airport. We landed on time at around 4.50pm Paris local time. Once we landed we went through immigration and entered the lovely city.
We had planned our stay at Les Piaules which is a beautiful Hostel in the middle of the city in a place called Belleville. It was walking distance from the Belleville metro station & approximately an hour from the airport. Airport and the city is very well connected by metro & people are very helpful so you wont have issues in locating the metro which is within the airport and it takes you to the city. We had stayed in Paris for 3 nights so we had taken the 7 days local transport pass which costs 25 Euro per person which gives you unlimited access to all Paris local transport i.e. Bus, Metro, Boat and other local transport like train up-to Montmartre.
Les Piaules is a beautiful hostel with very helpful and warm staff who took care of us as we entered. It hosted party's every night and offered 2 beer coupons as well as a welcome kit. From the terrace of the hostel you can see the Eiffel Tower which is what you want to see the first thing you are in Paris. We went to our room which was a share and just relaxed for an hour in hostel as we had a long flight. We left the hostel at around 8 pm local Paris time and took the metro to Eiffel Tower, we had to change 3 trains but there is a map and the hostel guys helped us to mark where all to change the train so it was easy and we had the pass so you just have to swipe in and enter the station and follow the directions, it is very easy and safe way to travel. I felt as if we were travelling in Mumbai as there was crowd even at night and in general Parisian's are very helpful. The train took us till the Eiffel Tower and from the metro station it was a 10 minutes walk.
We reached the Eiffel Tower and believe me guys it was awesome, i don't have words to explain how beautiful it was. Every hour for 15 minutes there is a light show on the tower so don't miss it. We walked beneath the Eiffel and then on the back side in the garden. You just can't stop looking at it and admiring the beauty. Ensure you take enough pictures with your loved ones there at night. Post the visit and spending quality time we returned back to the hostel where we rested and got ready for the next day.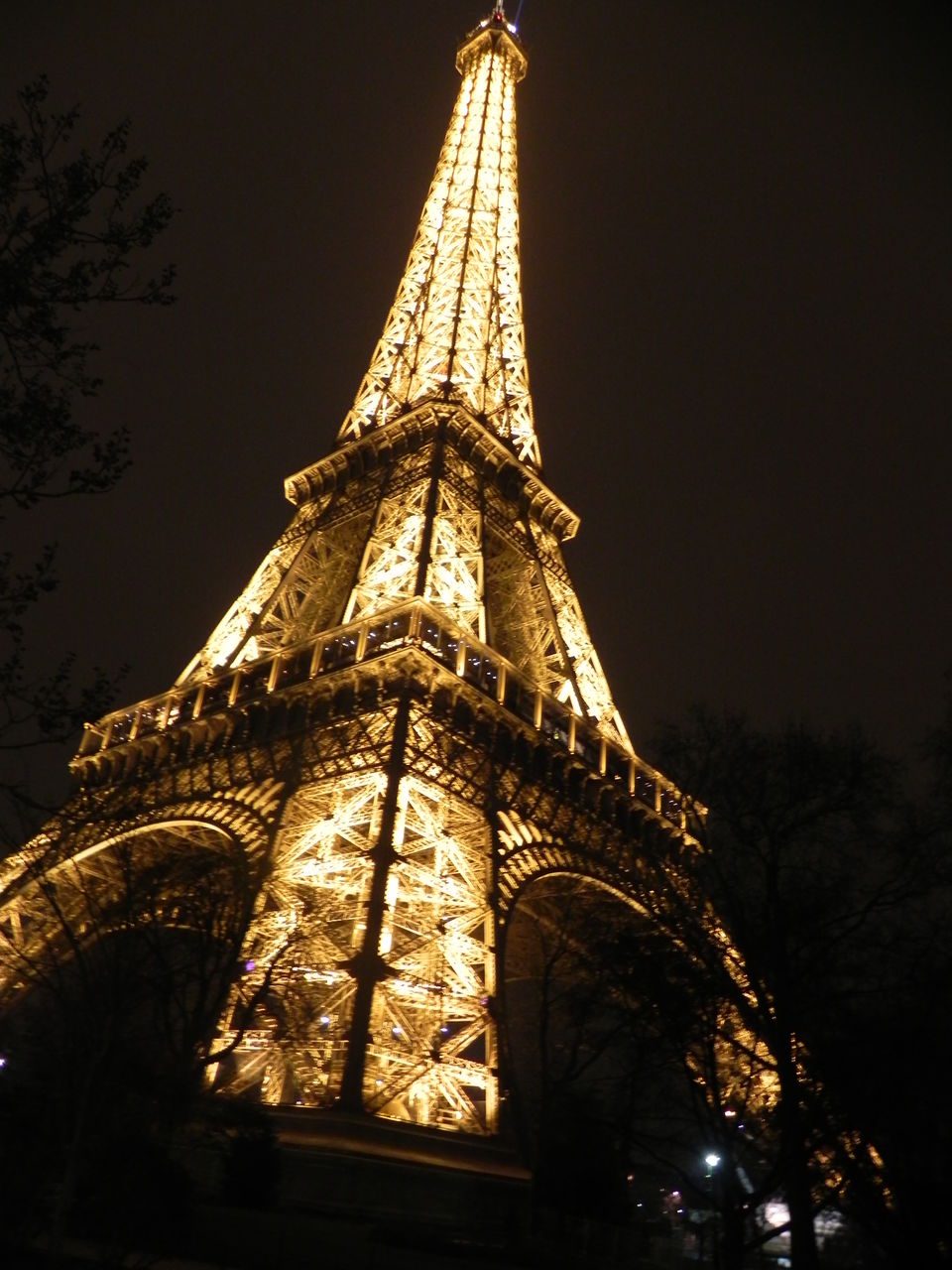 Day 2 :- Second day post breakfast at the hostel we planned to visit the city's most visited tourist spots starting from The Louvre Museum one of the worlds most visited museums. It is again connected to metro station and once you get down at the station you can enter the museum from down. You can get tickets from the store and enter the museum. If you are an art lover and love history would suggest you to buy audio guide system as well, it will help you. The audio guide will tell you things about the room you enter in detail and is wonderful to know. Do not forget the great "Mona lisa" painting which is the main attraction apart from other paintings and art-effects. We entered the museum around 10.30 am and were there till 1.00 pm since my wife loves art and history. Its worth the time spent and if you have the luxury spend a day at the museum. Please remember any time of the year there is a queue to get in the museum ranging from minimum an hour to two hours, we were very lucky to enter from the metro station and get direct access to the museum without any queue. Please try and plan to visit first thing in the morning, preferably be there by 9 am to avoid the crowd.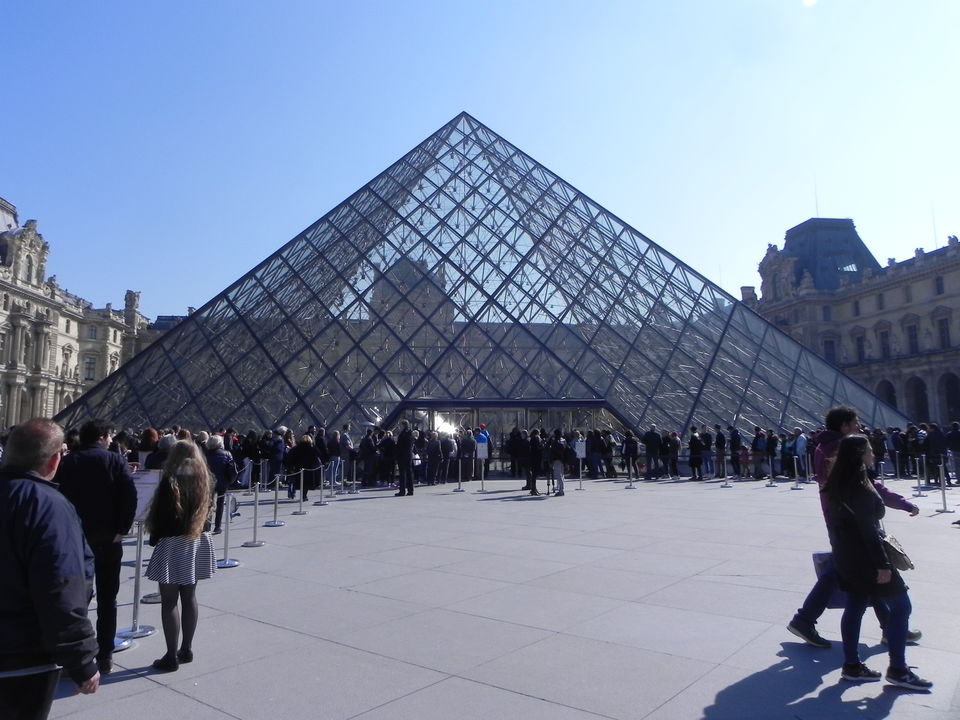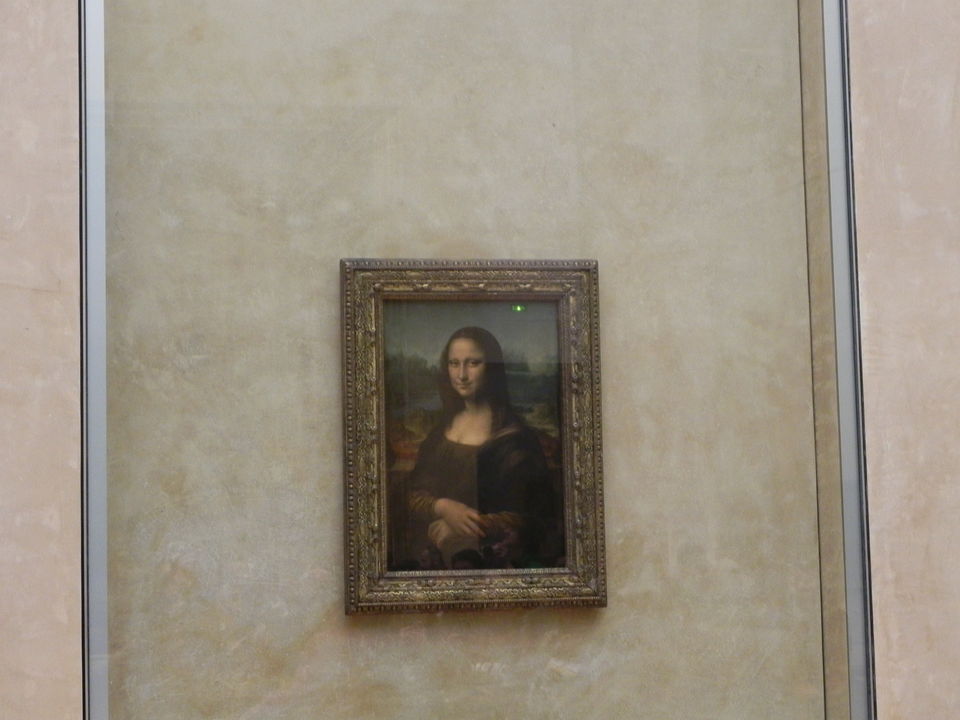 Post visiting the Eiffel tower we had our lunch and since we were on a budget trip we had our packed lunch which we had taken from India, so we had that and moved to our next location.
Montmarte was the third destination for us, we reached there using the local metro and then from the station it was a 10 minutes walk past the local market where you can shop for souvenir and gifts for people back home. Remember since the economy of Paris is not so great shopkeepers bargain and you can get things like magnets or small Eiffel Tower's and other gifting items at throw away prices, please buy and dont wait for going some other place.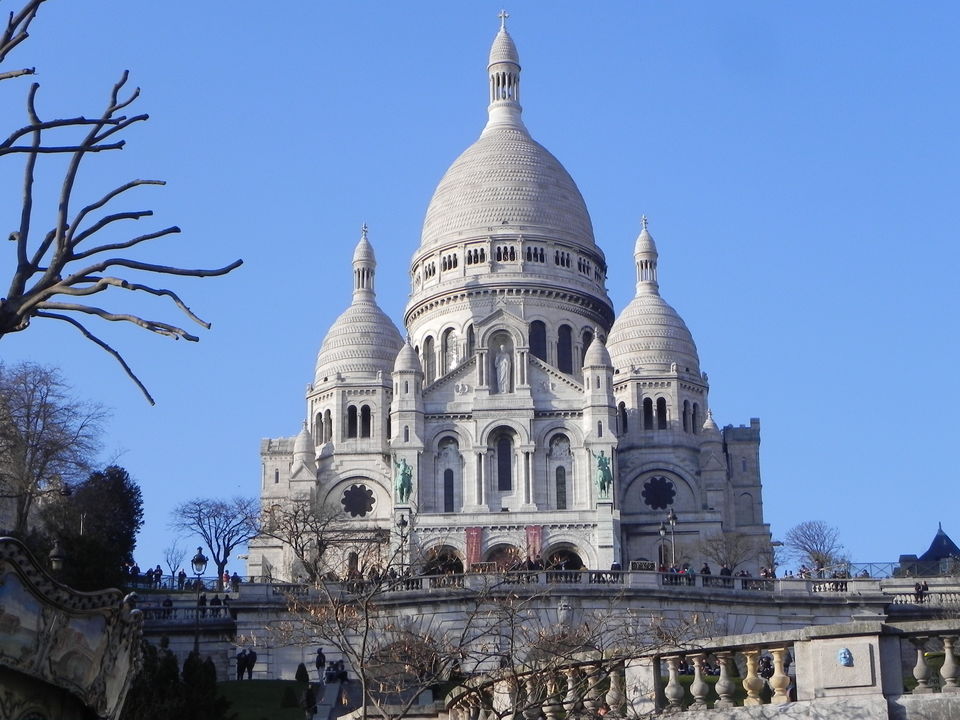 Montmarte is a place which is the highest point in Paris where there is Basilica of the Sacré Cœur church. We did not visit the church though but we did spend our time on the stairs of the church. Montmarte has an awesome garden and stairs where you can relax, see the sunset and enjoy live music and performances. People sell chilled beer and the view can just make your evening special. We were there for 2-3 hours and then we did our shopping to gift family and friends back home. Apart from that we shopped for chocolates at Carrefour since they are very cheap and good for gifting.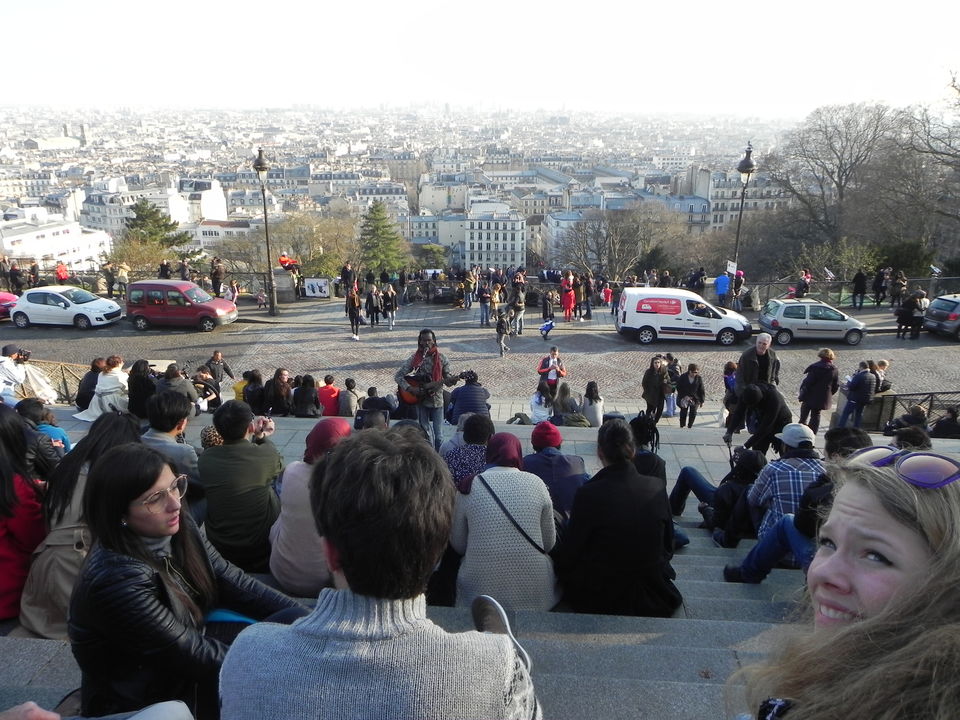 Day 3:- Palace of Versailles - It s a half day trip from Paris as it is at a distance from the city. We had an option to visit the palace or Disneyland, but since we did not want to visit the Disneyland we went to the Palace Of Versailles. A beauty standing tall and grand. Palace of Versailles has an entry fee which is payable at the ticket counter at the entry and you get The Audio Guide free which tells you history and about everything in the room in greater detail. Its a historic palace with a backdrop of a beautiful garden and water body. It also has a great fountain and awesome place to sit and enjoy the view. Second half of the day we visited the Montmarte again as we were in love with that place and just wanted to take home great memories. At night we went our for dinner at the Saint-Michel a metro station famous for its restaurants. We randomly entered a restaurant which served Italian food and ordered Veg pizza and believe me it was great and yummy. Also dont forget to try the creeps on the road as they are a delicacy of Paris.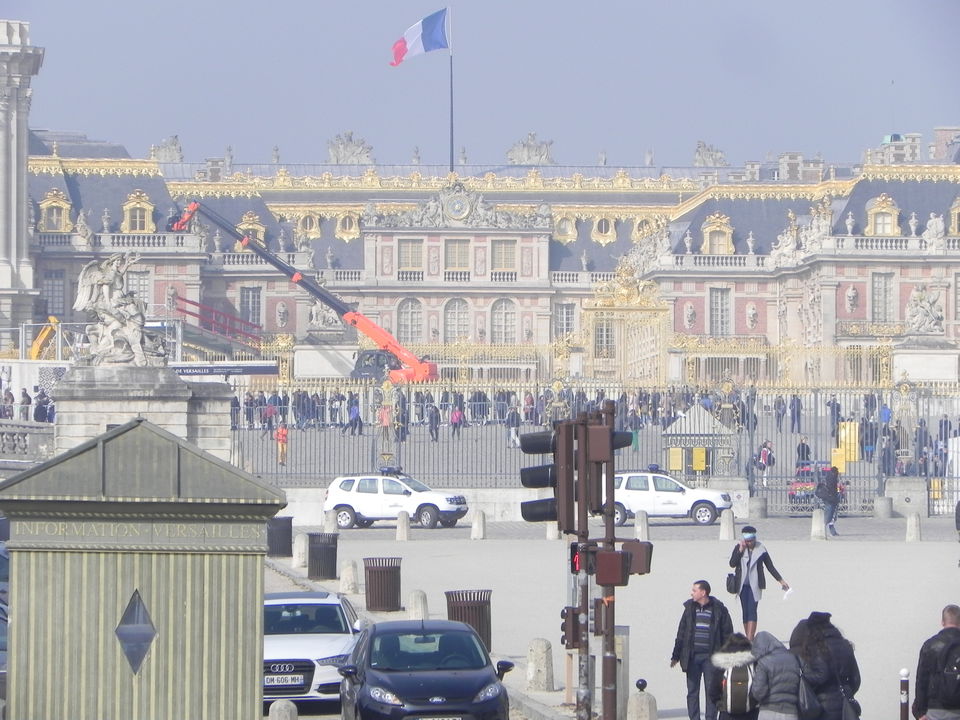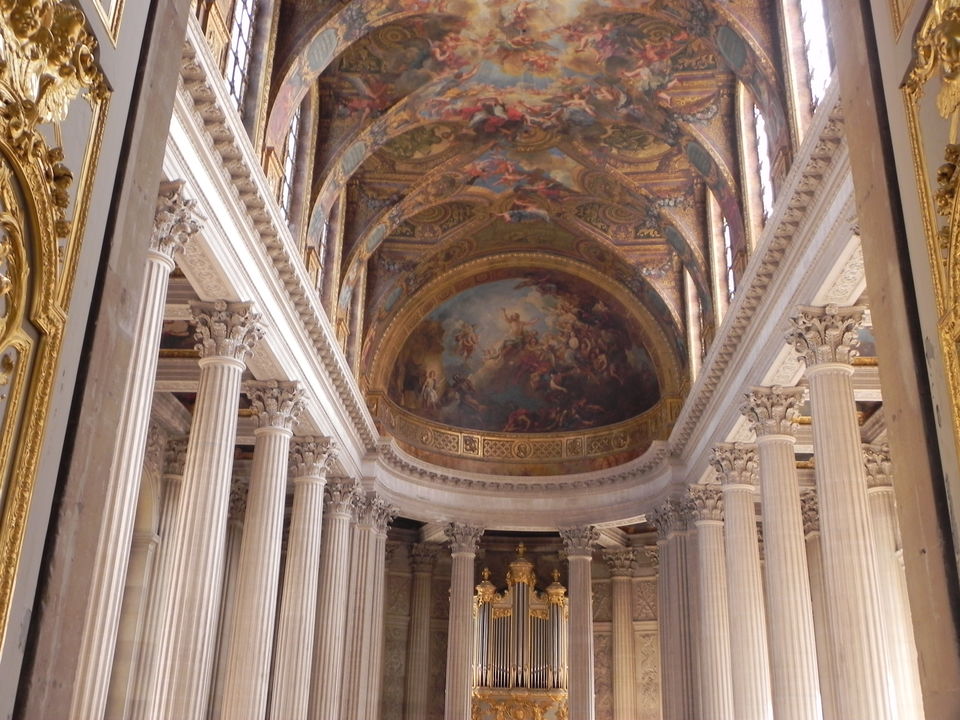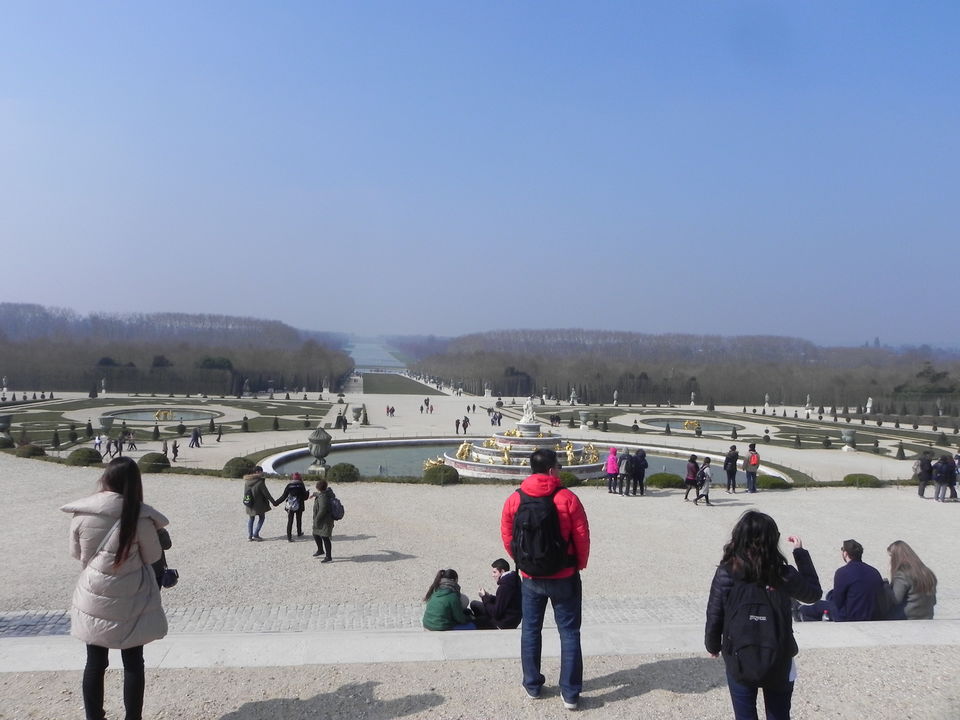 We visited Paris in Mid March which is the end of winters so the average temperature was around 3-5 degrees, so if you plan to visit during that time please carry sufficient warm clothes like jackets, hand gloves and nice warm shoes to cover yourself well. Post Paris we visited Switzerland for 11 days .... stay tuned for the next blog.