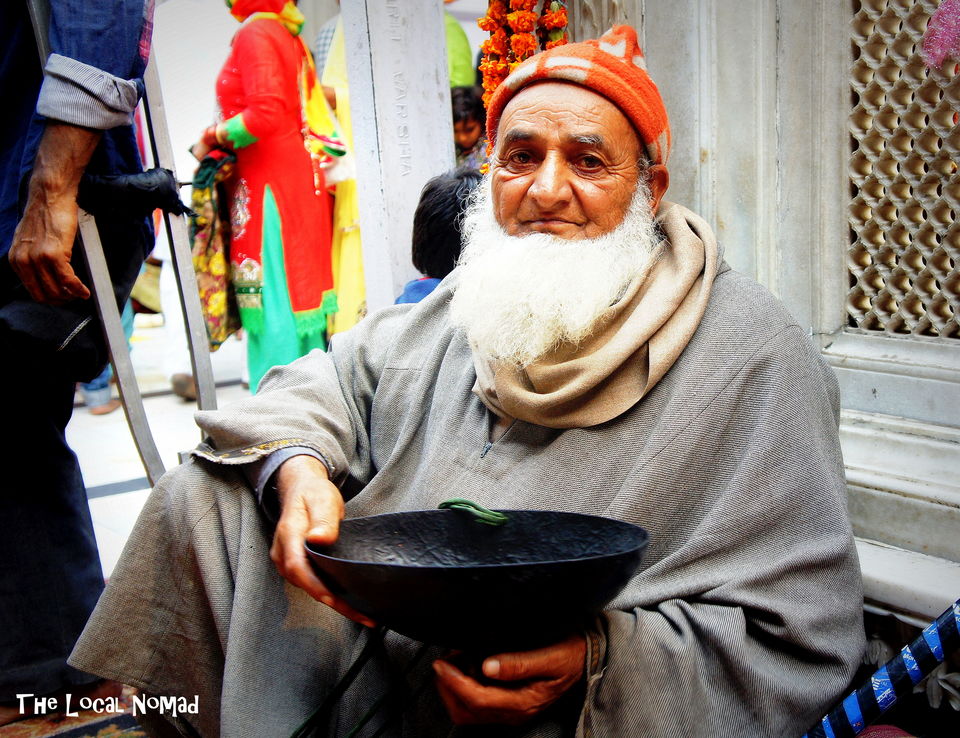 Delhi has always been at the centre stage when it comes to pacing development or national heritage or obviously the luscious food. The city has also been lucky enough to inherit priceless number of historical secrets, no matter whichever era we talk about.
If you are a historian bug, then visiting this urban land is surely going to be an exhilarating experience. Carrying a fetish to explore some infamous patches and unfold some lurking secrets, we touched down the pious land of Nizamuddin and took home a bag full of reasons to revisit.
Fascinating historical spots
Nizamuddin is literally dotted with a number of rubble made buildings which shout aloud interesting facts about themselves. Moreover, all of them are easily accessible and do not require an entry ticket.
Chausath Khamba (64 pillars)
Exactly located in the Nizamuddin Basti, this magnificent structure was built by Mirza Aziz Koka as a mausoleum for himself.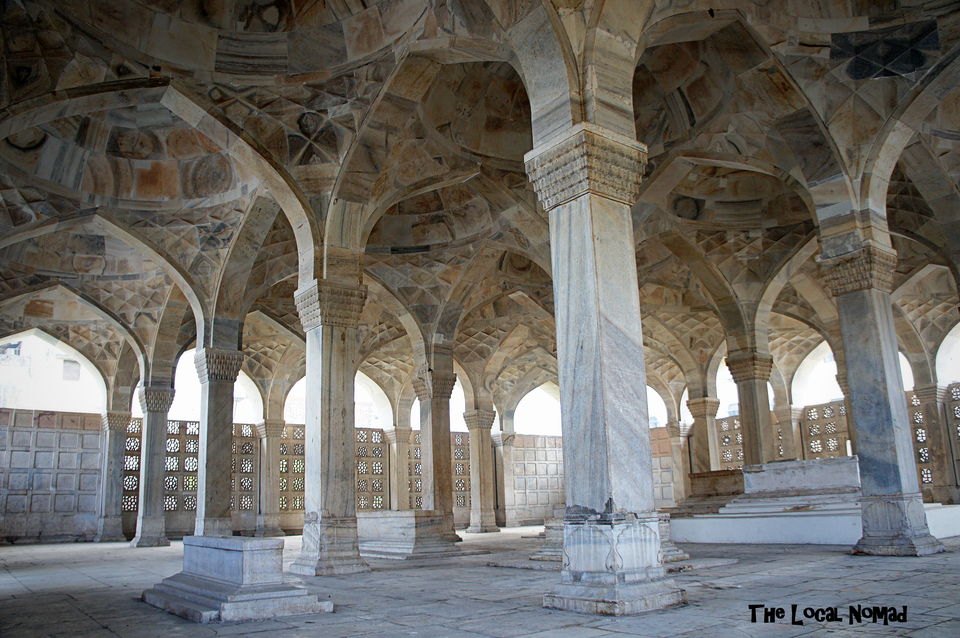 The name defines the building as the hall of 64 pillars which support 25 bays. Made up entirely of shining white marble, it encloses a number of tombs.
Mirza Ghalib's Tomb
The tomb of the renowned Urdu poet "Mirza Ghalib" is also rested to the north of Chausath Khamba.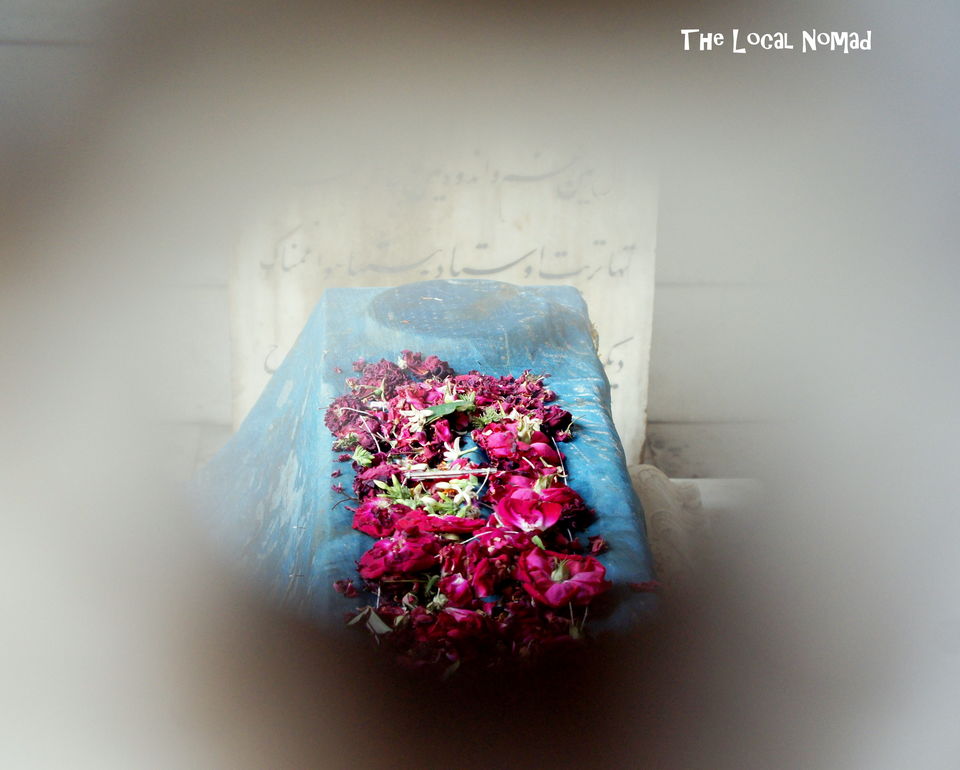 Mirza Ghalib is often referred to as the lord of poetry, thus the place itself becomes a shrine for aspiring poets and writers.
Hazrat Nizamuddin Auliya's Dargah
Here we come to the prime attraction of this divine place. Nizamuddin Auliya was a well known sufi saint of the Chisti order whose dargah/mausoleum rests here and acts as a source of bliss for thousands of pilgrims from different castes and ethnicities.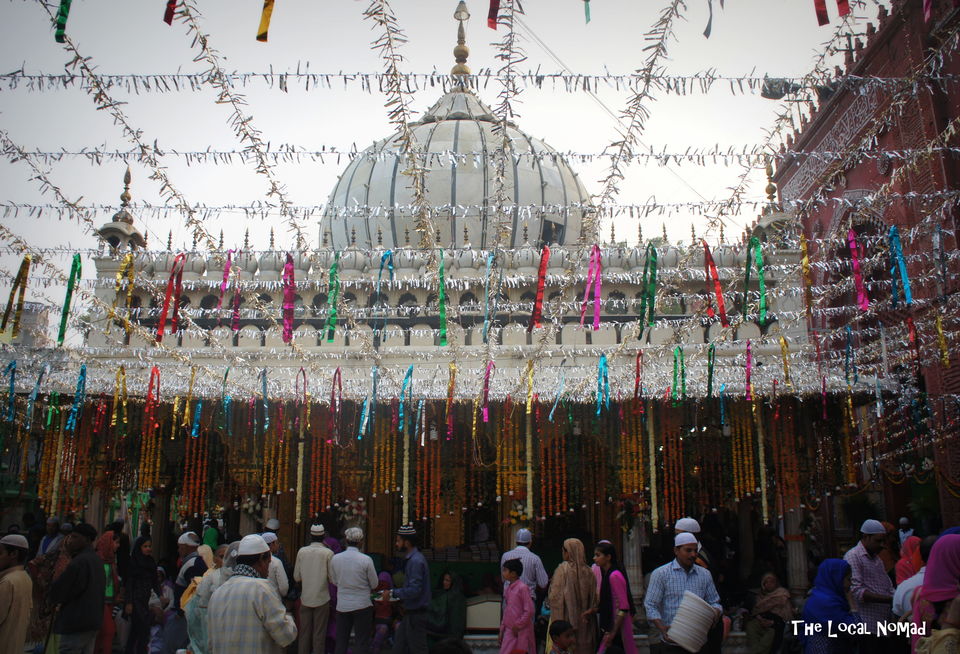 All you need is a chunk of cloth for covering your head to enter the dargah premises and enjoy the lovable qawalli.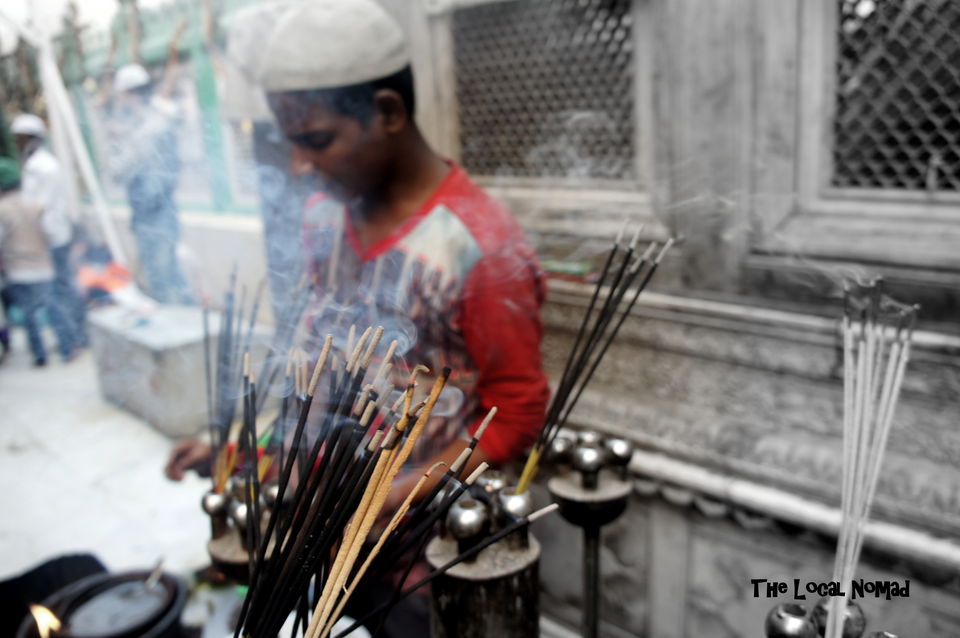 There is no compulsion to donate any amount for the development purposes so don't do that against your will. Photography is NOT prohibited!
The tomb of the Auliya's disciple "Amir Khusro" lies adjacent and ideally it needs to be visited before you enter Auliya's dargah.
The 800 year old Baoli
Behind the dargah of Aulia exists an 800 year old stepwell known as the Nizamuddin Baoli. It is said that the same baoli/stepwell was accessed by the Sufi saint. Even today the baoli looks brimming and is queued up with the pilgrims who wish a holy dip.
Hunger spots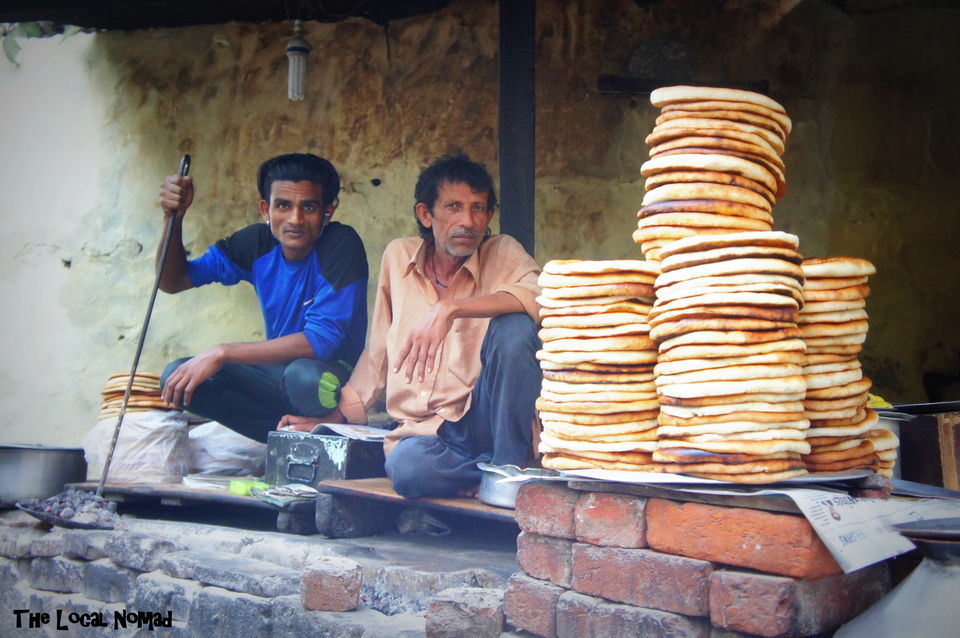 Not only the old pages but the Nizamuddin Basti even boasts of its mouth watering cuisines. From Shami Kebabs to Chengazi Chicken, from vegetable pulao to chicken biryani, every lane of this very happening market will give you a chance to dive deep in the local taste.
Even God said, "take care of your stomach and I'll take care of you". So let's follow him!
Mutton Shami Kabab at Ghalib Kabab Corner
Close your eyes, forget the ambience and just concentrate on gobbling up the delicacies being served. The well cooked, juicy Mutton Shami Kababs grab the maximum sale at the Shop no. 57 of the Mirza Ghalib road famously known as the Ghalib Kabab Wala.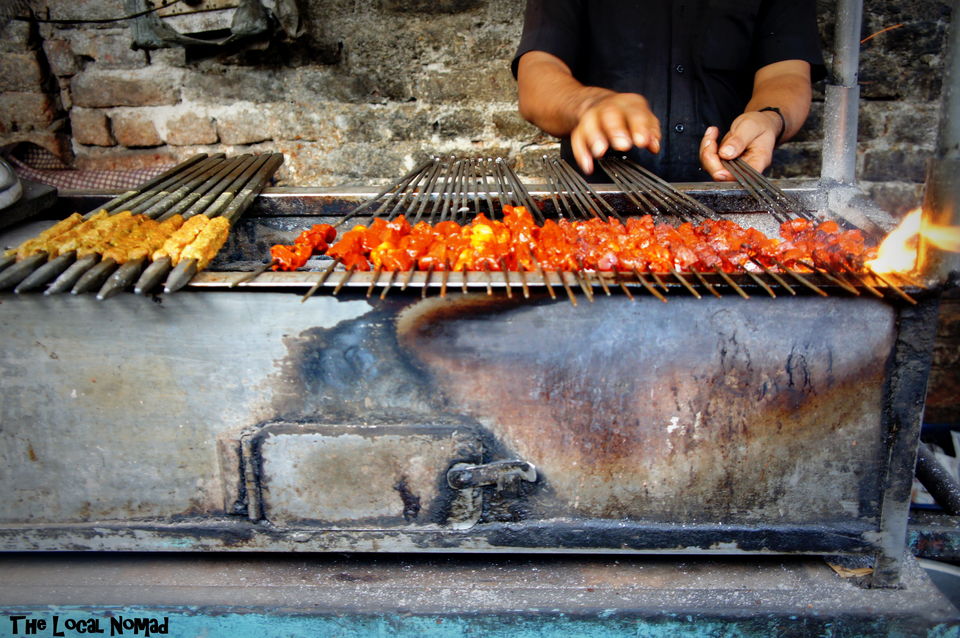 Apart from this, more than 15 other varieties of Kababs on the menu are capable enough to rule over your taste buds.
Location: Shop 57, Ghalib Road, Near Lal Mahal, Nizamuddin, New Delhi
Dahi Butter Chicken at Kit Care Kabab Corner
Imagine some tandoor roasted chicken soaked well in yogurt gravy, showered with butter and then served steamy hot with a very soft Rumali roti.
Well, we couldn't help cheating our diet plans and we're sure even you'll not be able to .
Location: Shop T21, Near Musafir Khaana, Nizamuddin, New Delhi
Imrati and Syrupy Samosas
While trailing through the busy lanes of Nizamuddin, you will come across many sweet shops with piles of scrumptious Imratis. With hot syrup leaking out of the red crust, it's each bite will be out of this world.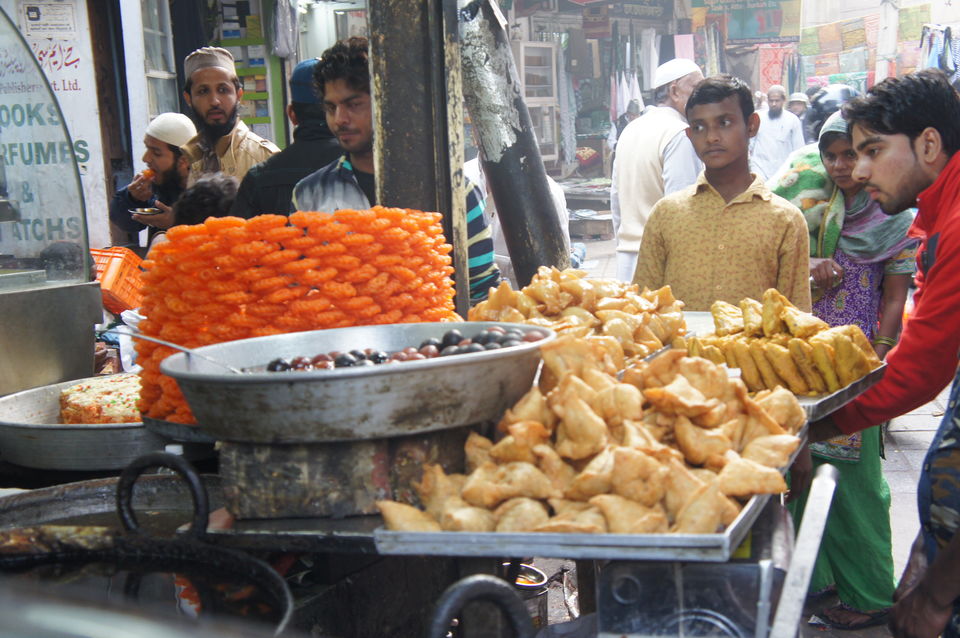 Even the Dilli special samosa changes its face here. Unlikely to be served with spicy chutneys, the samosa here has a sweeter version. Enclosing a mildly sweet filling, the samosa is dipped in hot syrup thus coating the crunchy crust.
Location: Stand in the market and look around!
Some secrets unexposed!
The Infamous Chilla Khanqah
Situated some kilometres away from the Dargah and along the wall of Gurudwara Damdama Sahib, lies the deserted and infamous Chilla Khanqah of Nizamuddin Auliya.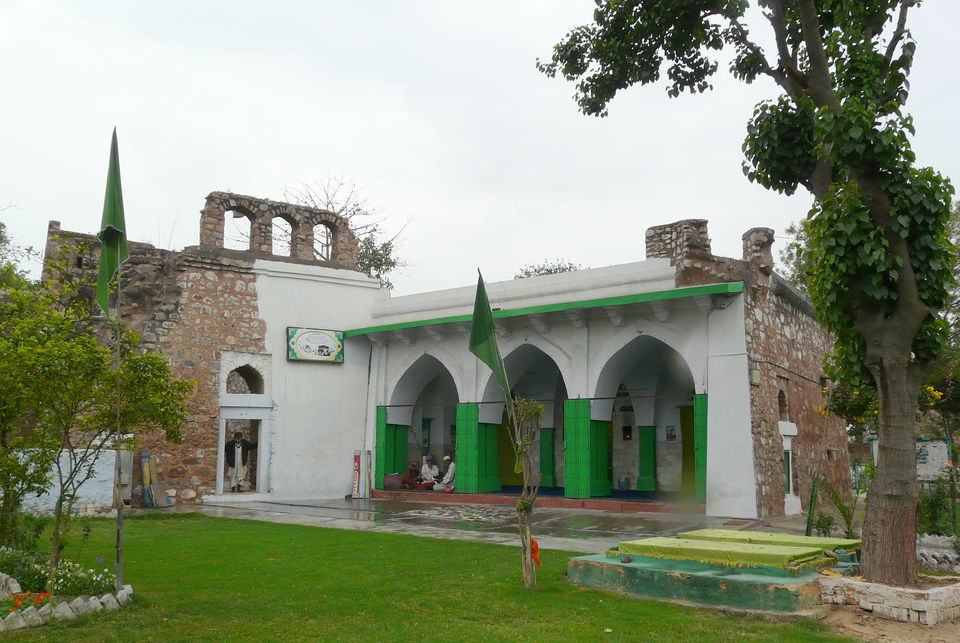 This is the exact place where the sufi saint spent his life, meditated and died.
It is situated near one of the busiest railway stations of the city and even though it is unknown to the people around. The place welcomes rare visitors with Urdu hoardings and boards conveying something to the one who understands. Inside there's a big verandah west to which lie Auliya's personal chambers and a graveyard behind the complex.
The secret tunnel through the Baoli
Some years back the teams of ASI and the conservators found a 1.5m wide passage to the Nizamuddin Baoli which was possibly the saint's personal access to the step-well where he used to take bath before his prayers. The passage was blocked and hidden by the rubble and hence had to be treated carefully.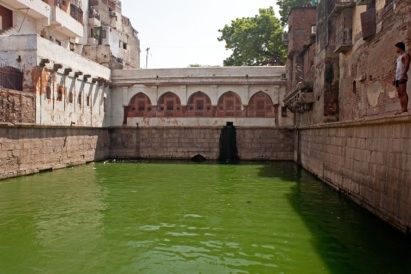 The residents were in a contented state of mind because of one such discovery. It is still a mystery how many secrets are yet to be uncurtained!
The visit to Nizamuddin proved to be lucrative not just because it dipped us into its interesting antiquity but also served us well with some finger-licking dishes.
We're definitely coming back! Are you?