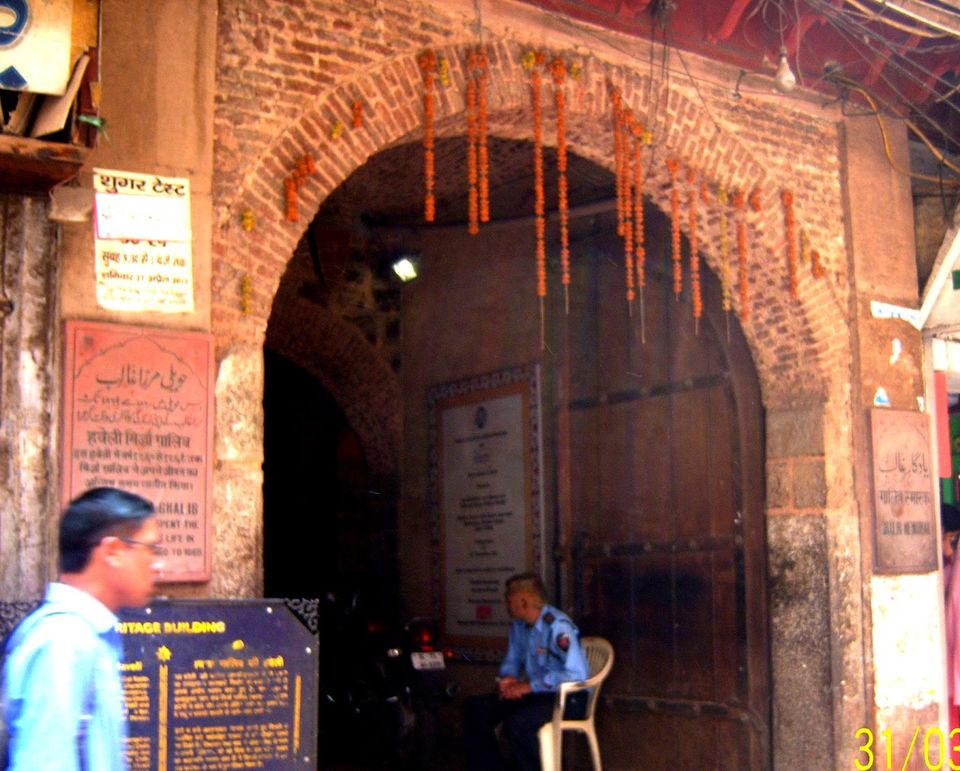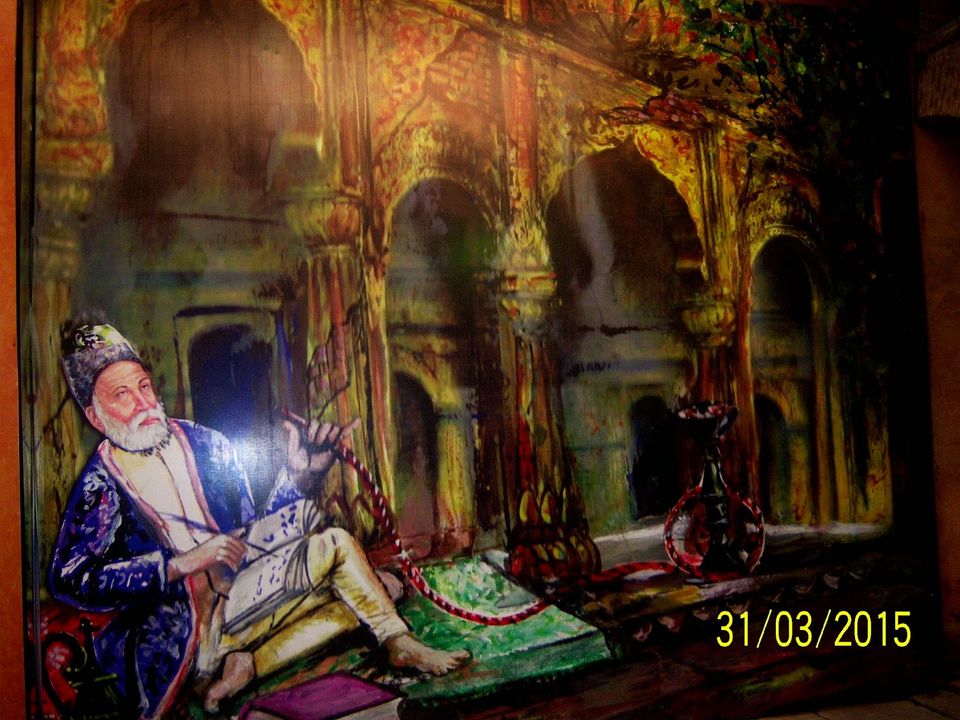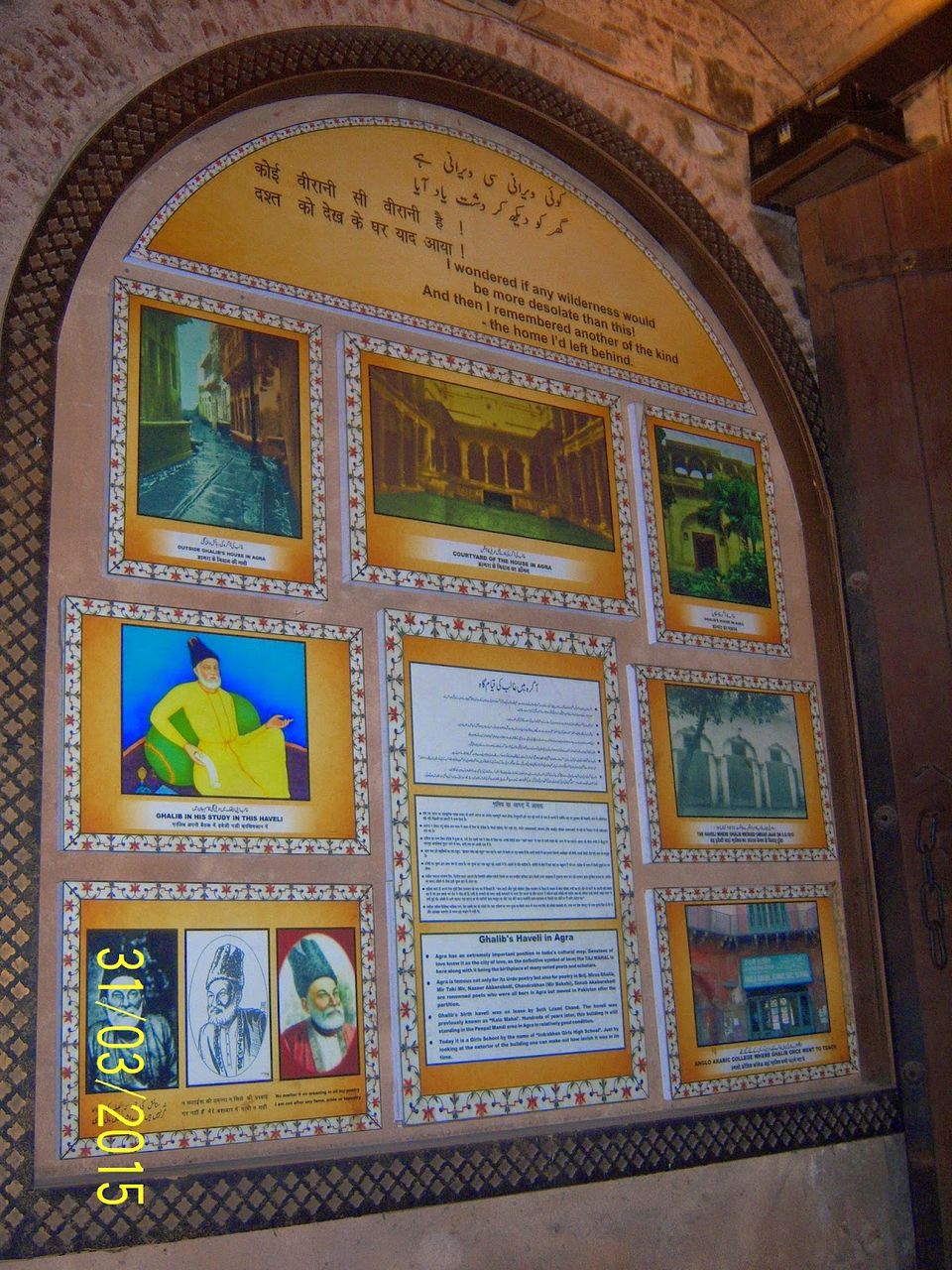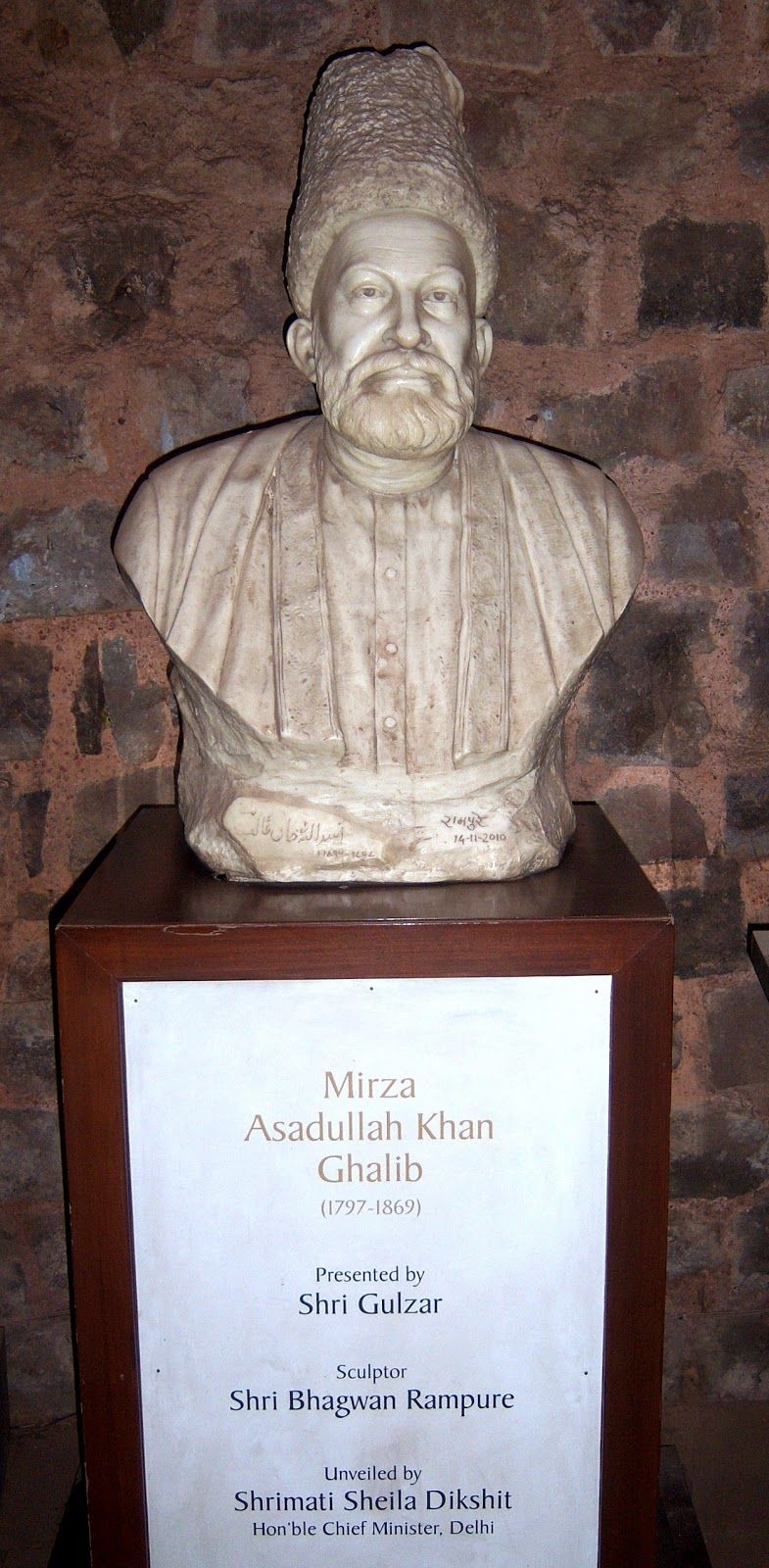 Amidst all the hustle and narrow lanes of Chandni Chowk, is the home of the legendary Urdu Poet- Mirza Ghalib. Ghalib and his work is known and loved by all, but that's not the case with his Delhi residence in Chandni Chowk where he lived his last years. Since I have a soft corner for the old and forgotten monuments, I took a trip to the Haveli of Mirza Ghalib.
The Haveli is located in the Gali Qasim Jaan, on the corner of Ballimaran. In the crowded and narrow lanes, it might seem a little difficult to reach the Haveli, but not worry, anyone there will guide you to the place. I was also a total stranger to the area, but easily found my way, thanks to the nice and polite people of Old Delhi.. Ballimaran is the market of shoes and spectacles and you will know when you reach there. The Haveli is just a lane away from Ballimaran Chowk.
The haveli does not stand out until you read the board on the house and notice some flower garlands hanging on the entry gate. Half of the place is acquired by shops and just the two rooms are converted into a museum.
The haveli has preserved some of the belongings of the great poet like the utensils, chausath, a couple of his clothes and a few books on the poet. The highlights of the haveli were the few statues of him one of them being a life size statue of him holding a hookah, and the framed quotes and couplets from the poet's compositions on the walls, written in Hindi, English and Urdu.
The Haveli is not so appealing and is not taken care of well. Moreover, a co-tourist who understood Urdu and was well versed with Ghalib's work told me that some of the couplets framed in the haveli are written wrong in Urdu and changed the meaning of the lines completely.
You can visit the place when you are in the vicinity. I didn't find anything special or very mesmerizing. Though I must say, reading the couplets and quotes of Ghalib made me keen on reading more of his work. The literary enthusiasts who follow Ghalib's work, must visit it once. It may give you an insight into the life of the master of poetry.
Timings- 9 a.m. till sunset
Nearest Metro Station: Chandni Chowk