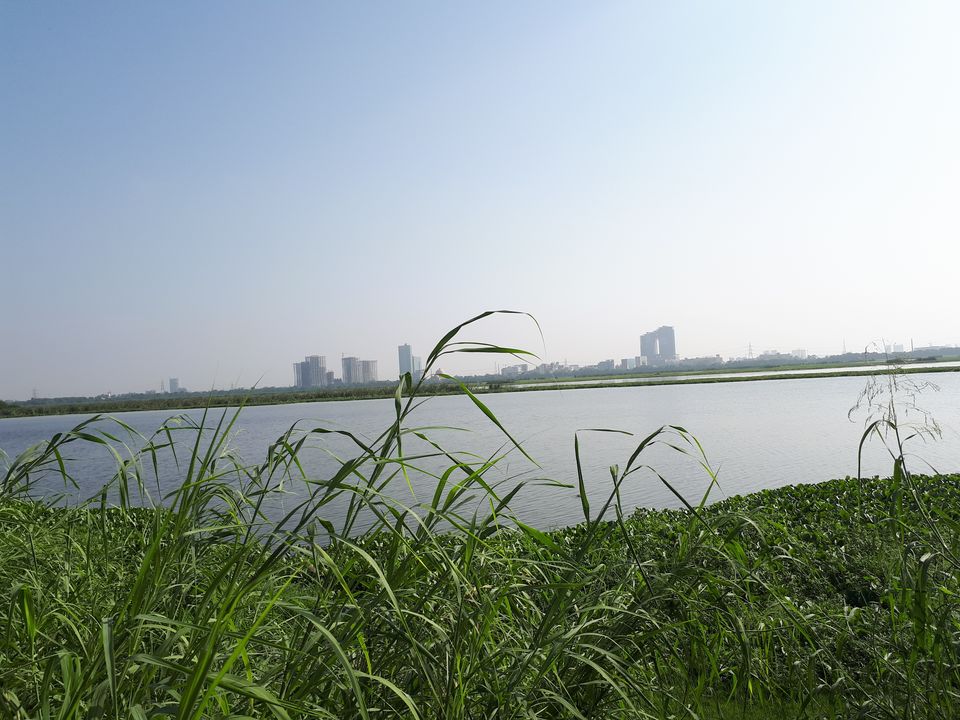 If you are staying in Delhi-NCR and have got bored with Ofice-to-Home life, you must come here. This is one of the perfect places to watch Sunrise and bird.
I had heard a lot about this place but never really was interested to visit here. One fine weekend, on Saturday, I woke up early and all of a sudden make plan to see how Yamuna look in an early morning. One of my friends joined me.
It is a unique experience to ride a bike in an early morning in a sunny weather. I was amazed that those rodes full of traffic are in fact quite wider.
I spend couple of hours by the riverside. I walked the bank and talked about this very part of our life, we had missed for so long. Watching a sunrise in the wast horizon of the east by Riverside is to witness for every single one.
This is the beauty of mother nature. I did miss having a cup of tea here because there was no tea seller through I strongly believed that they must been serving here, just not today.
By the time its 10 o'clock, we left but my heart was still there. I promised silently to mother Yamuna that I will come again, soon, very soon.
Peace !!!