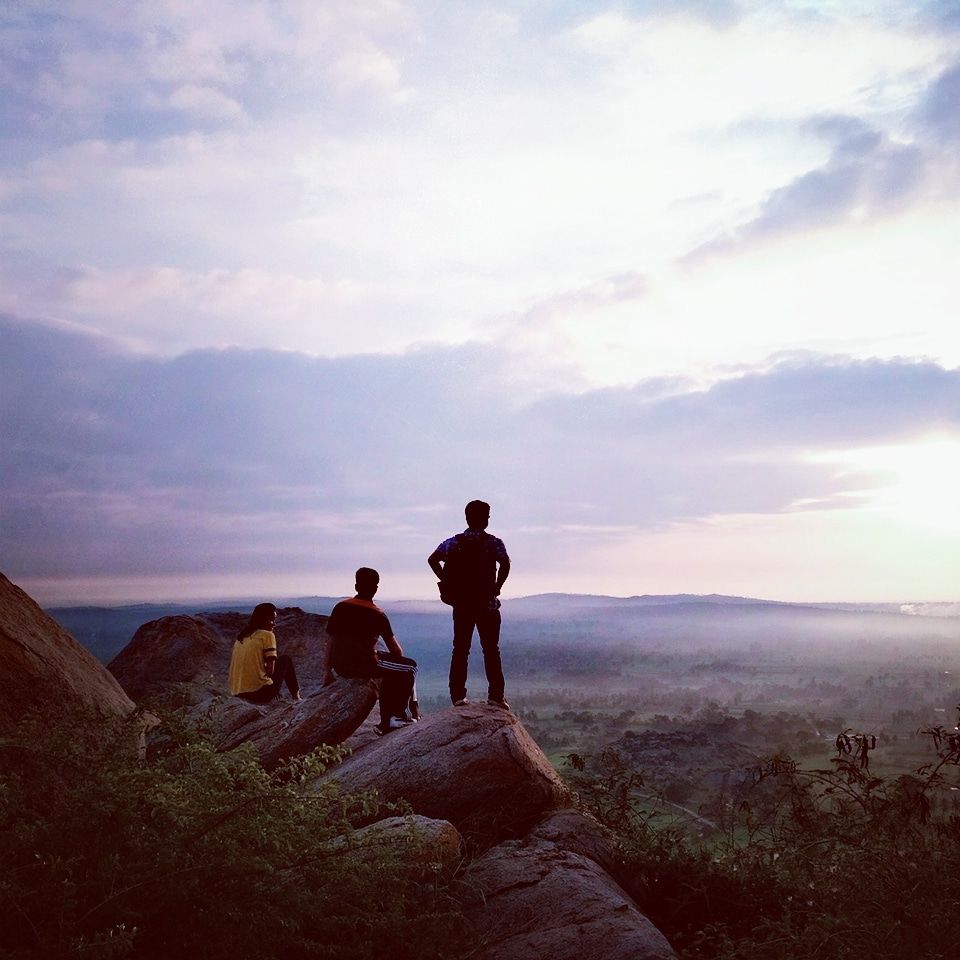 Kuntibetta hills is situated at 130 kms away from Bangalore.This place is the best place for trekking if you are looking for adventure.This place is named such because Pandavas stayed here for a while with their mother Kunti during their exile days.
So, I started for Kuntibetta hills along with my 5 friends from Marathahalli, Bangalore at around 10 PM at night. We went there by bus and reached at the trek point by 2: 30PM in the morning. It was fully dark and cold too. We halted for 15 minutes to drink tea and freshen up. We started our trek at 3 AM.It was real fun since it was dark and we were trekking with our torches on.
The path to the top was somewhat rocky and not too risky.We were climbing the stone rocks with sticks in our hands.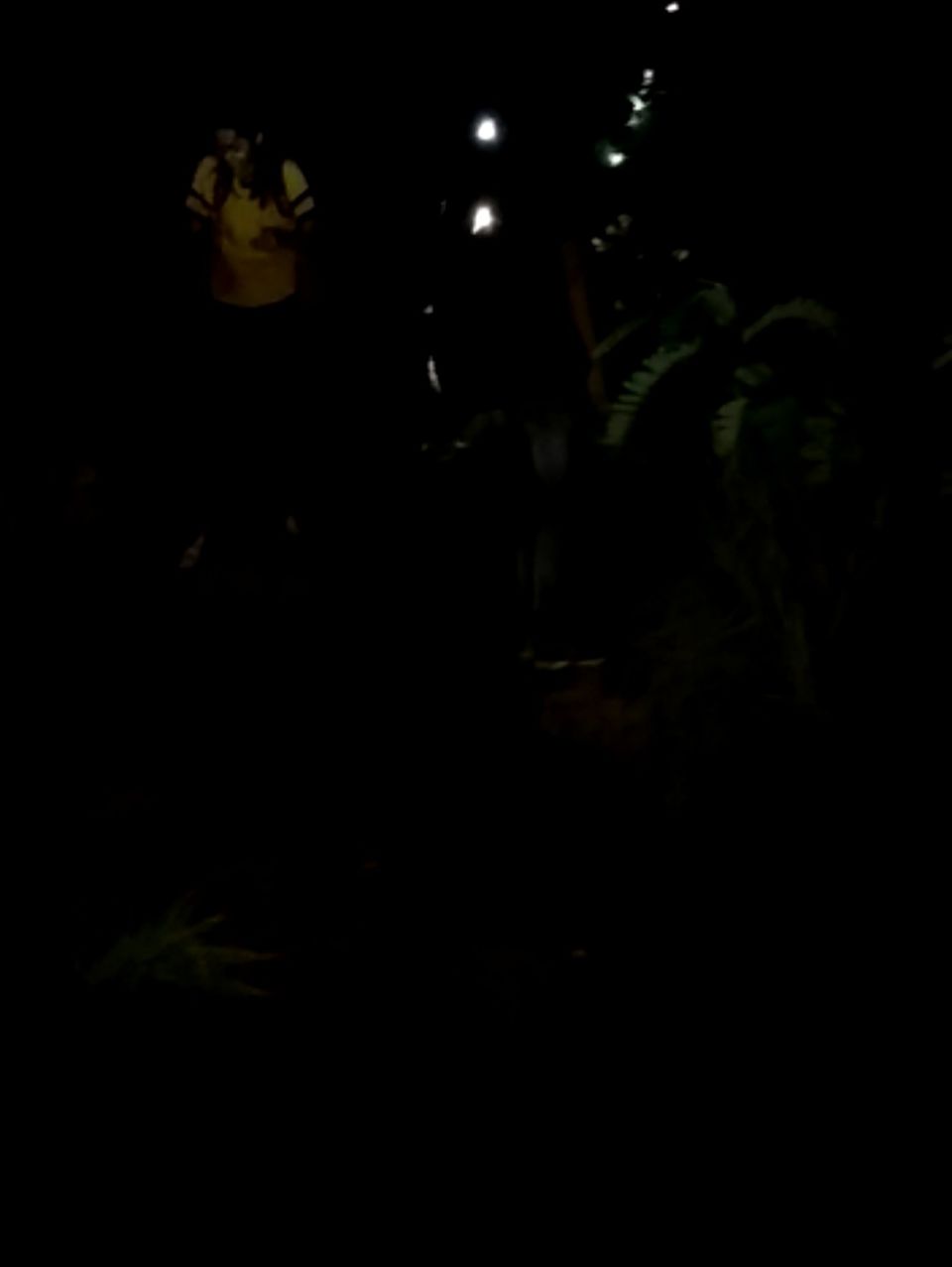 It was about one and half hour trek. We reached the top by 4: 30 AM.The sun was still to rise. We waited for a while and sat around bonfire. The sunrise was surreal.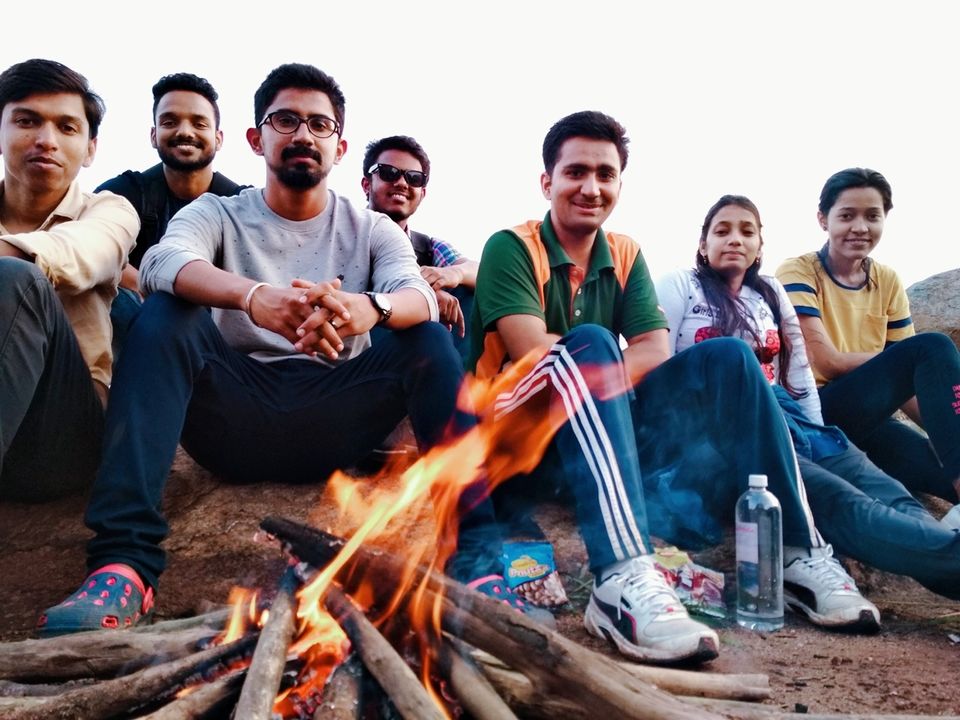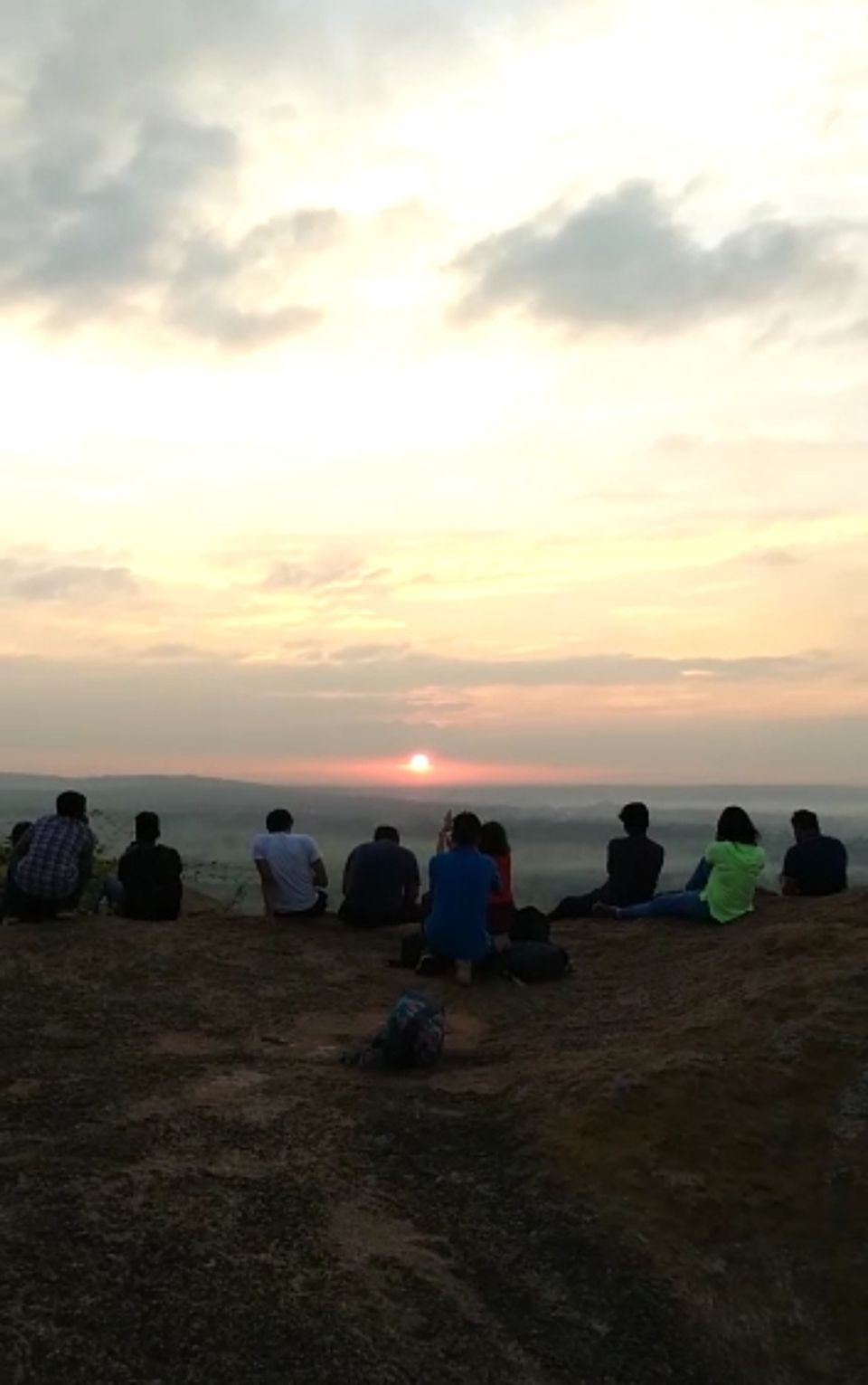 The view from the top was just heart warming. One can sit there and can get lost. The feeling was awesome. The sun, cold winds blowing and the environment around was so beautiful that I didn't want to come back from that place.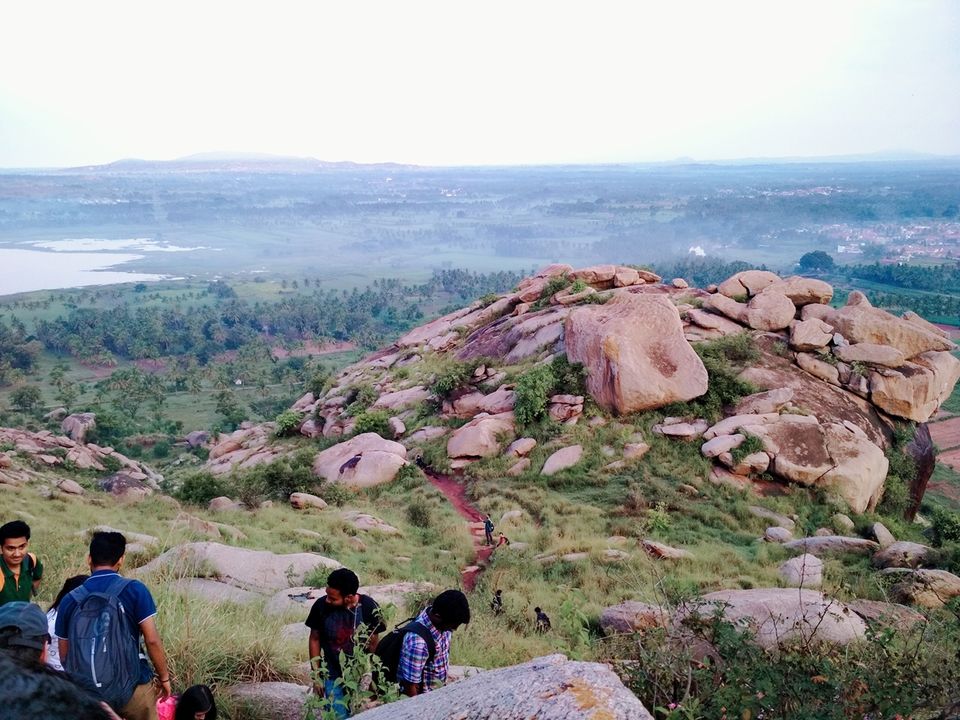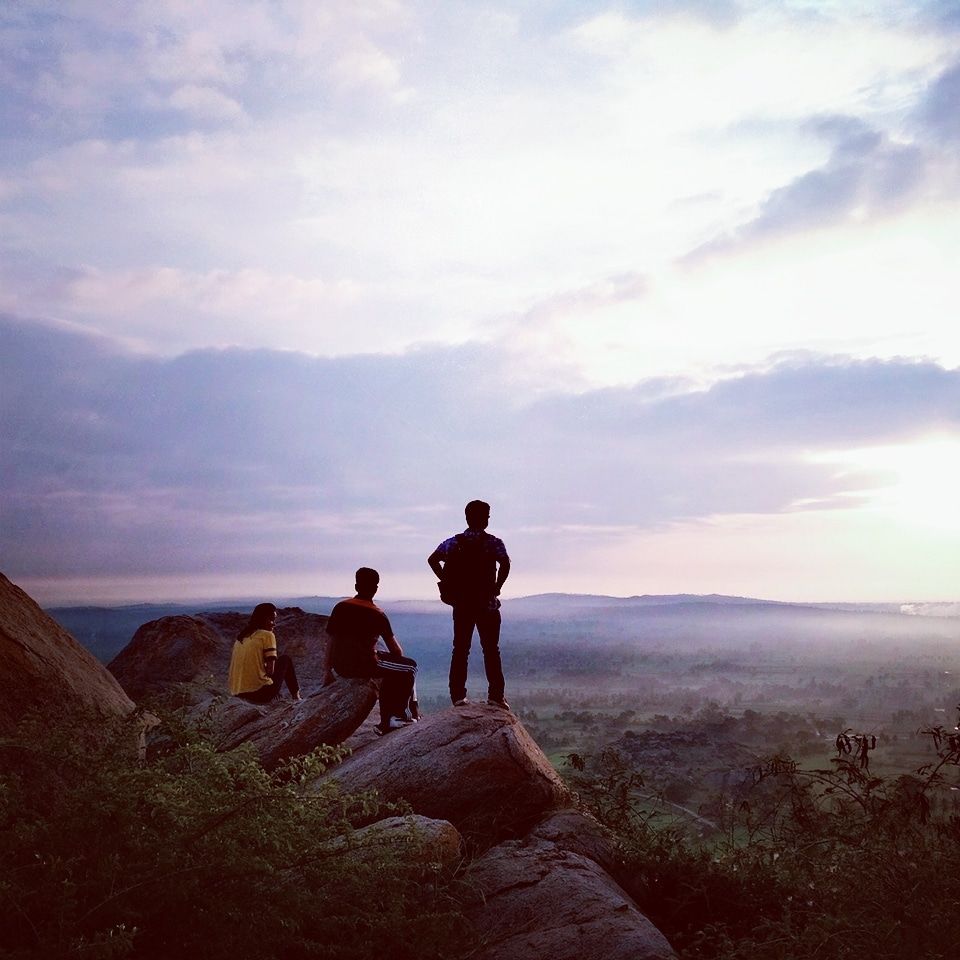 We stayed there for one hour and then came down the hills via a different road. This path was a lot smoother than the path we took while climbing up.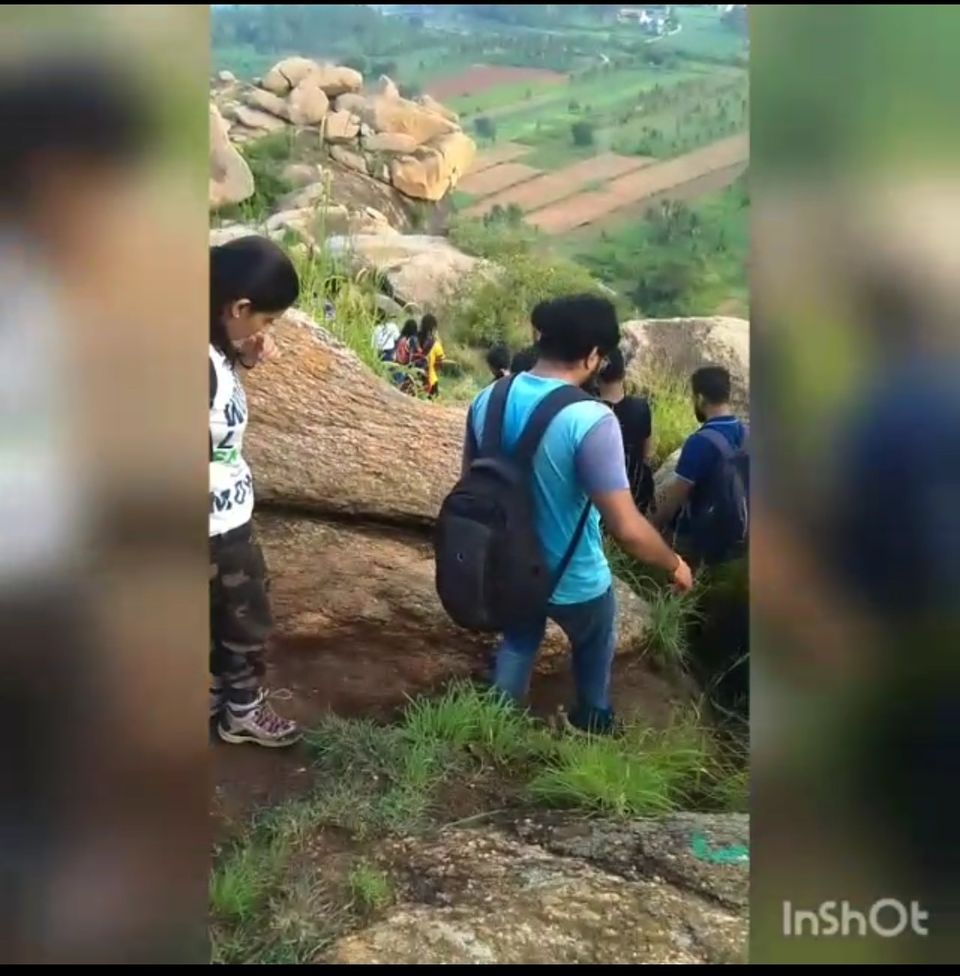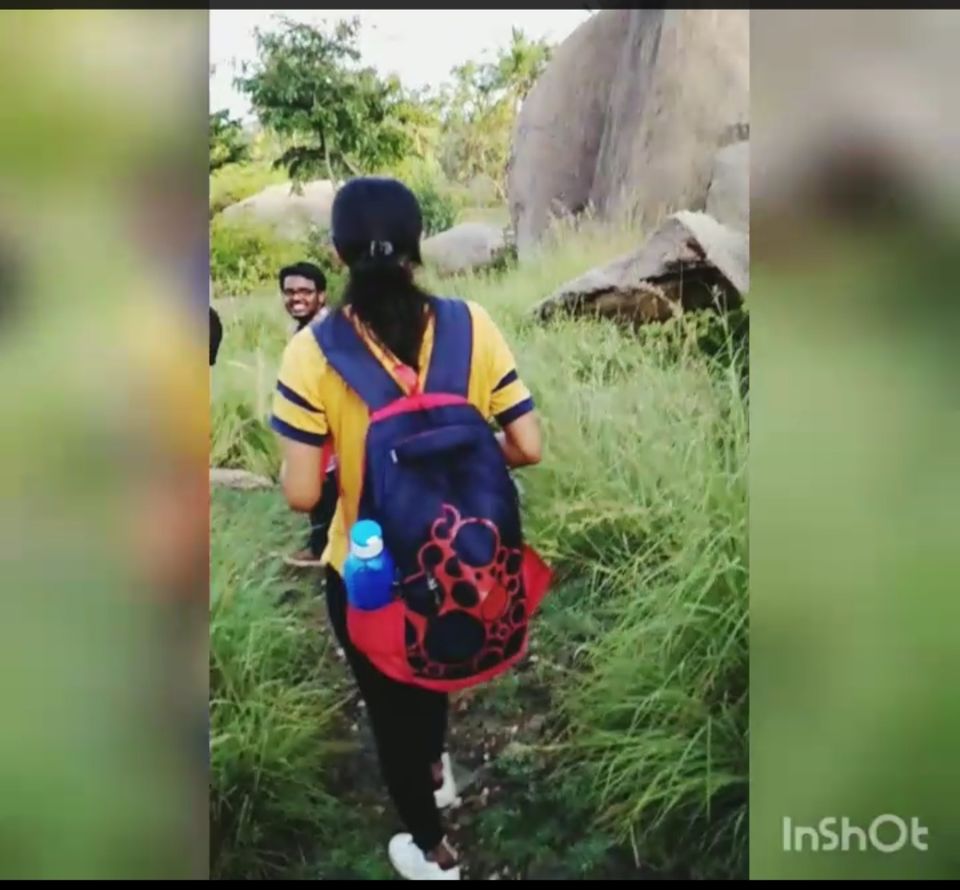 It was really worth-doing trek. After coming back from the trek, we had our breakfast and then we started for our next destination for kayaking-KRS dam over Cauvery River. It is situated at 20Kms away from Kuntibetta hills. We reached there by 10AM and got ready with our life jackets on. One can swim, boat and kayak there.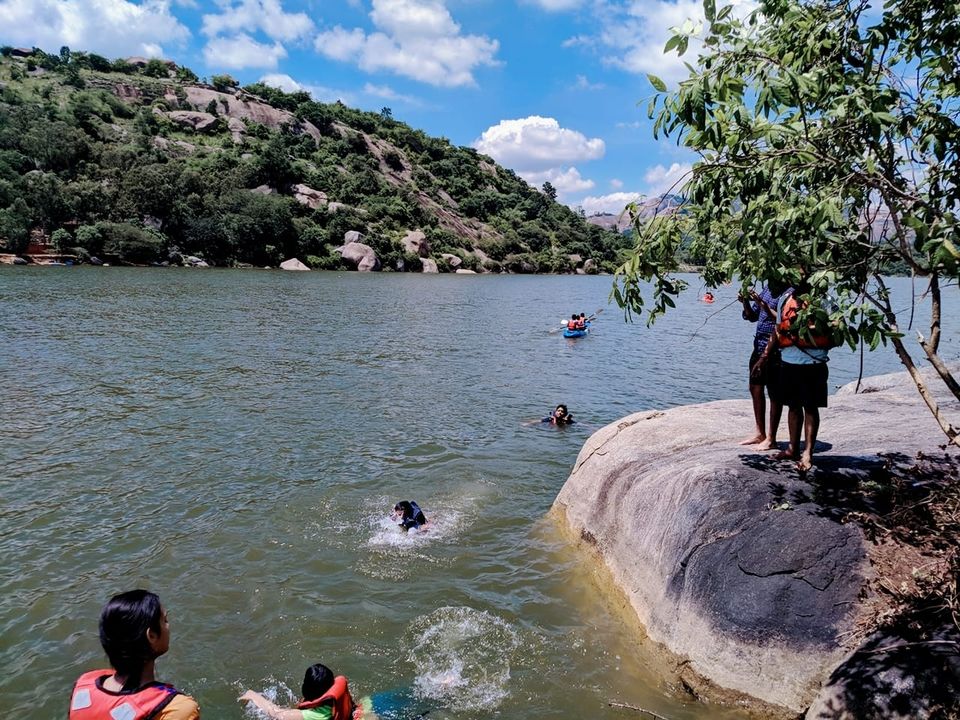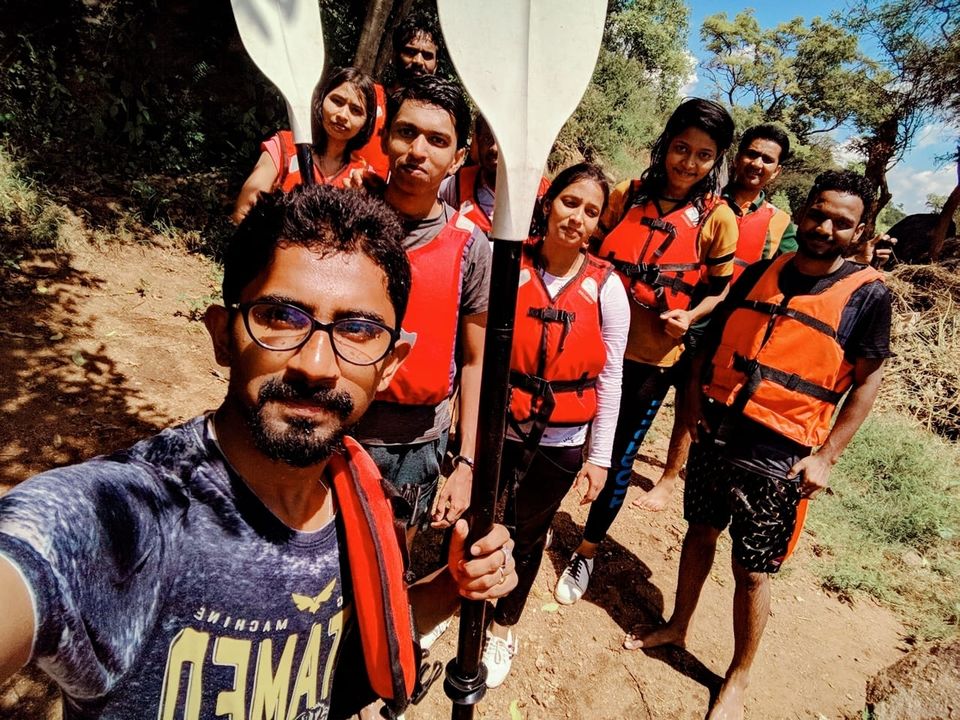 It was really a nice experience. I don't know swimming but I still tried to swim with my life jacket on. We spent some time there and then it was time to leave. It's really heartbreaking when a journey ends. But journeys end so that a new one can start. I had a lot of fun and adventure going here. You must go to this place if you're in Bangalore. A must-go place.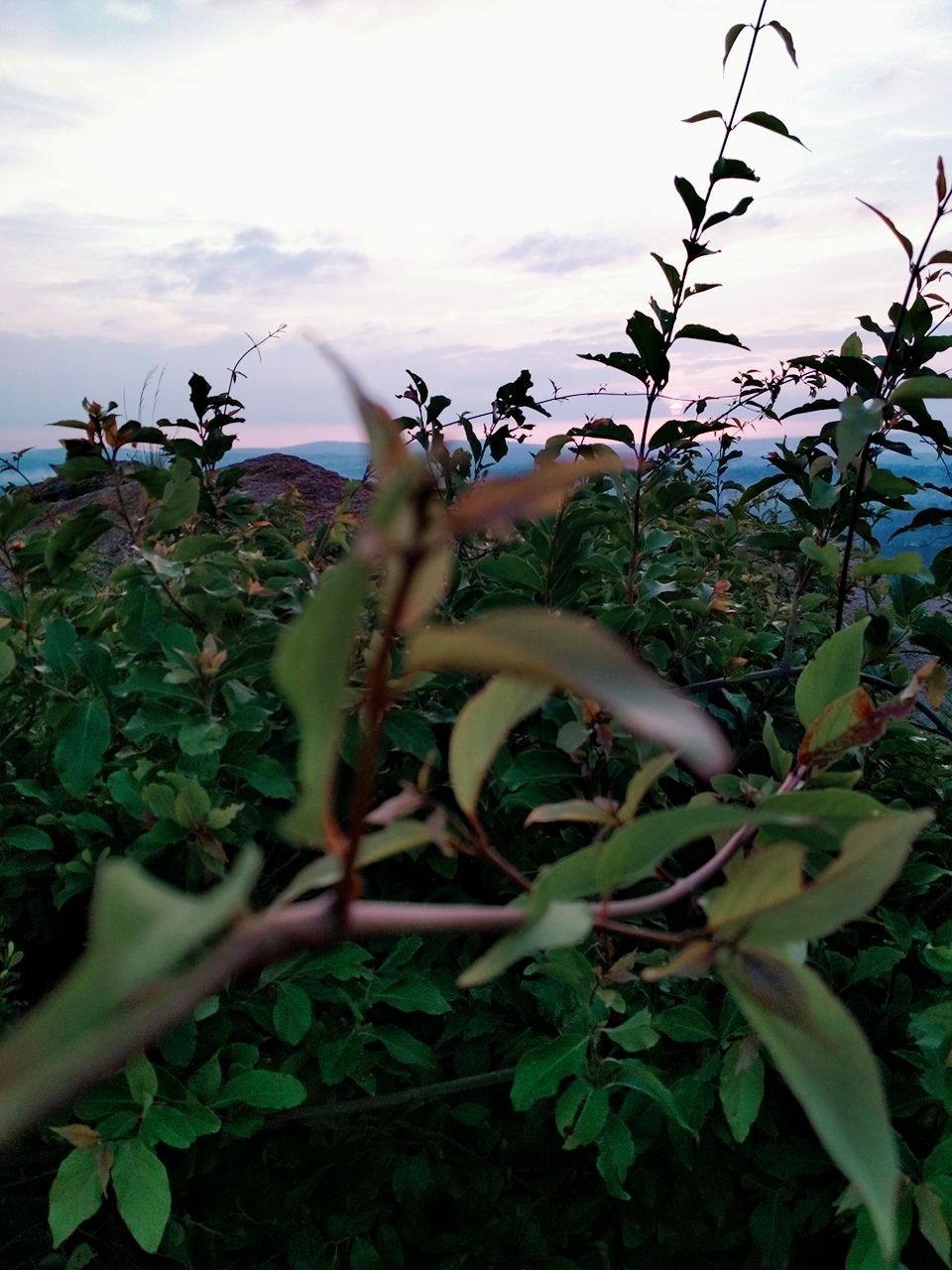 This trip is very much budget friendly. We spent only 1300 rupees per head apart from food and had a blast.