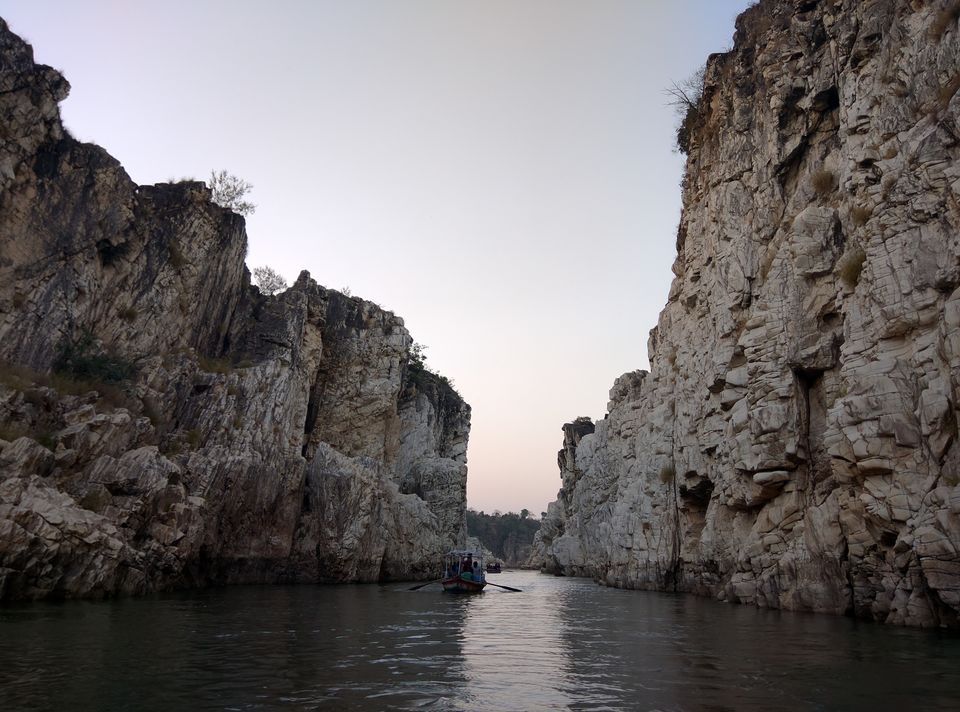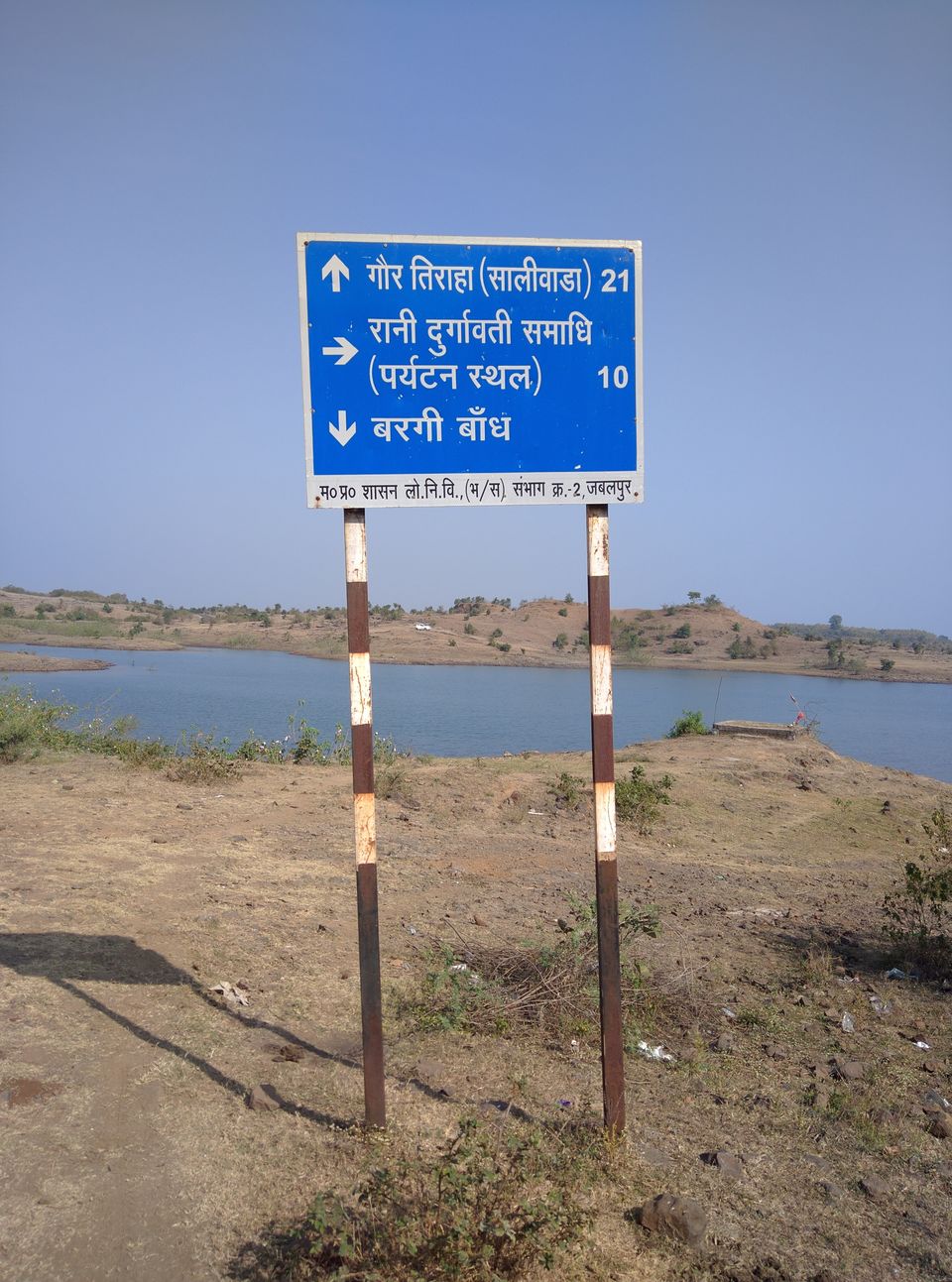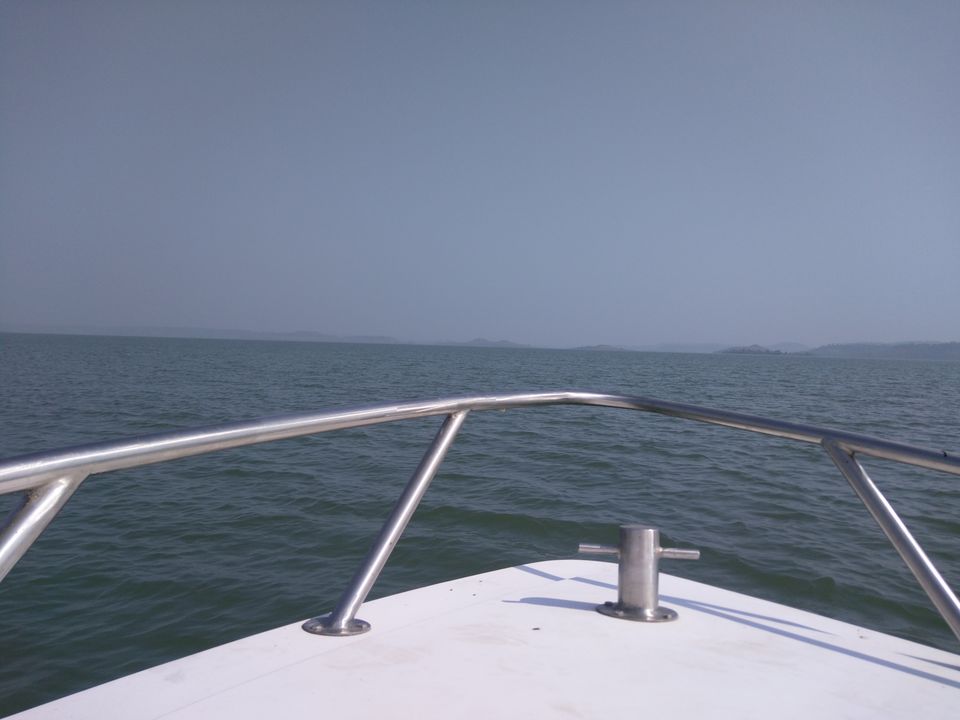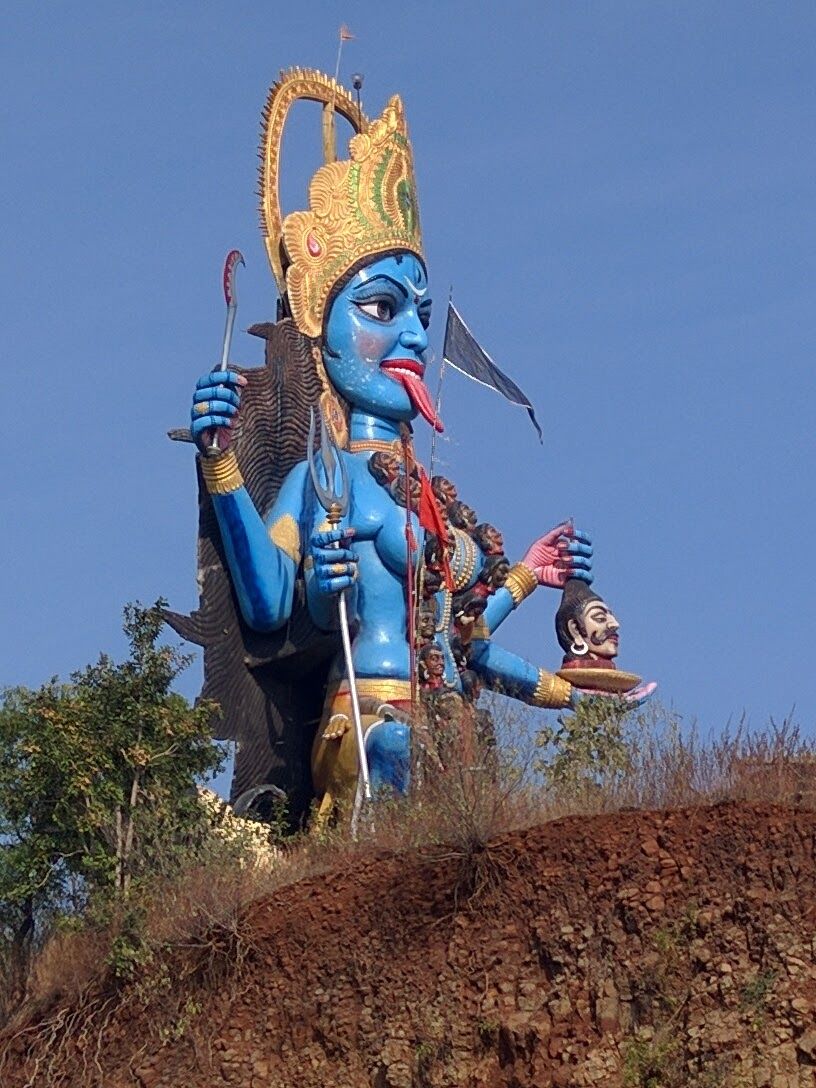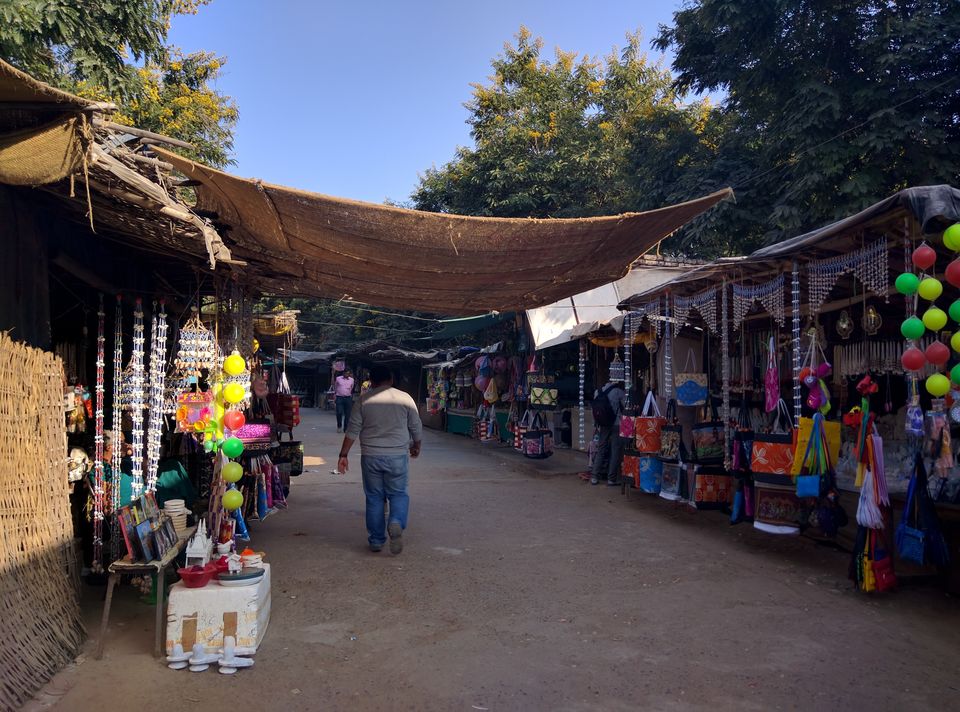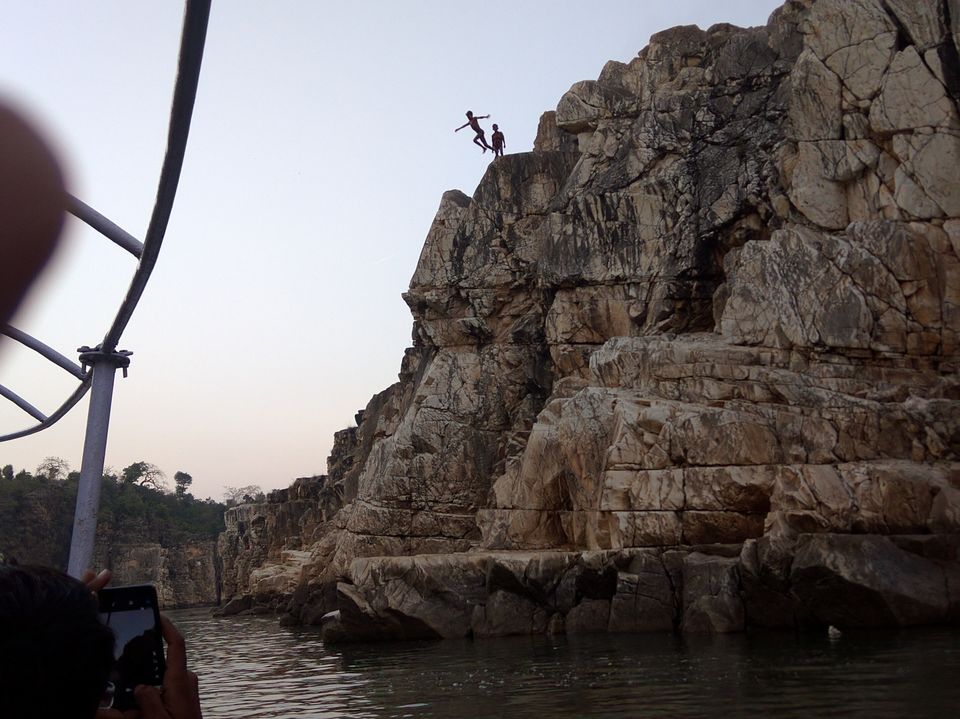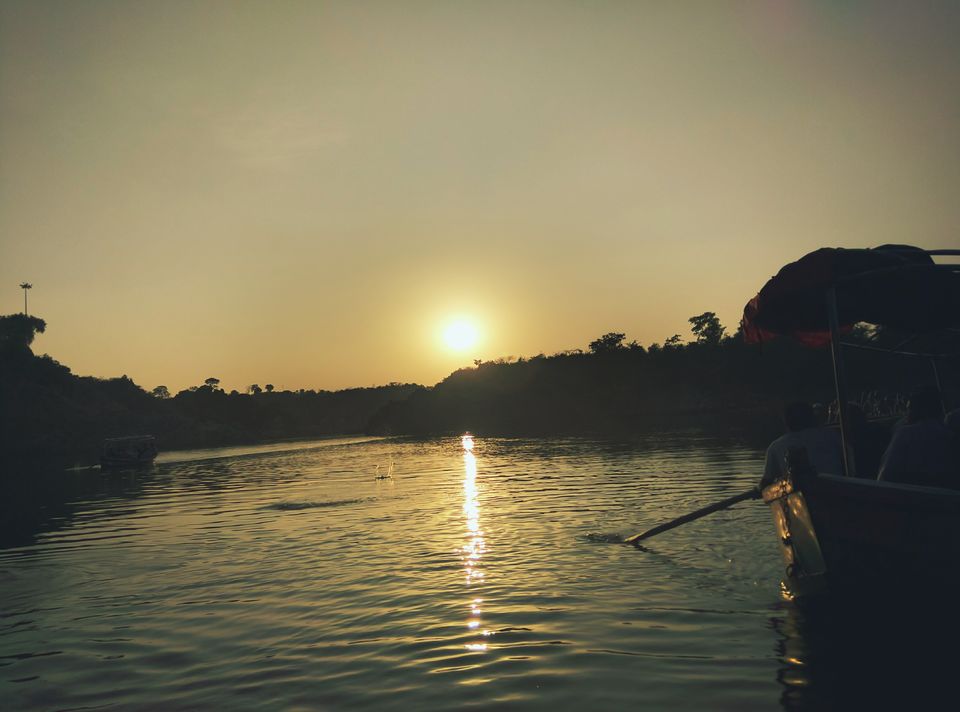 The corporate life can at times get a little too busy and cruel that you just can't take the time out to either travel or write about it. This weekend I just had to sit myself down and make it a point that I published this long pending post about my weekend trip to Jabalpur that I made in December 2015.
So, I consider myself quite lucky to be surrounded by people who share the same enthusiasm for travelling like I do. Often, we find our idol chit- chats turn into long sessions of story- telling about travelling. Being a novice at travelling, I make the most out of these sessions and make mental notes about where to go and what to see next. In one such sessions in May last year, one of my seniors at work mentioned about Jabalpur, and the twinkle in his eyes was just enough to make me add Jabalpur to my list. So, come this December of 2015, when one of my colleagues mentioned a trip to Jabalpur, I just HAD to self-invite myself!
Being posted in Mathura, Jabalpur is just an overnight train journey away.So, we took no time to book a ticket and were there early Saturday Morning. We had made accommodation arrangement at the Army guest house. So far, I was enjoying the fact that our trip was turning out to be quite pocket friendly.
We had already planned our tour, and had only a few places on our list- the Bargi Dam and the Dhuandhar falls and the famous marble rocks of Bedaghat and the Chausath Yogini temple. After freshening up, we booked an "Ola" for the day and set out to see the first spot on our list. Our driver was kind of young but he seemed to be well versed with all the tourist spots and he was very helpful throughout the day. After some 2 hours of drive, we reached Bargi dam, built over the Narmada.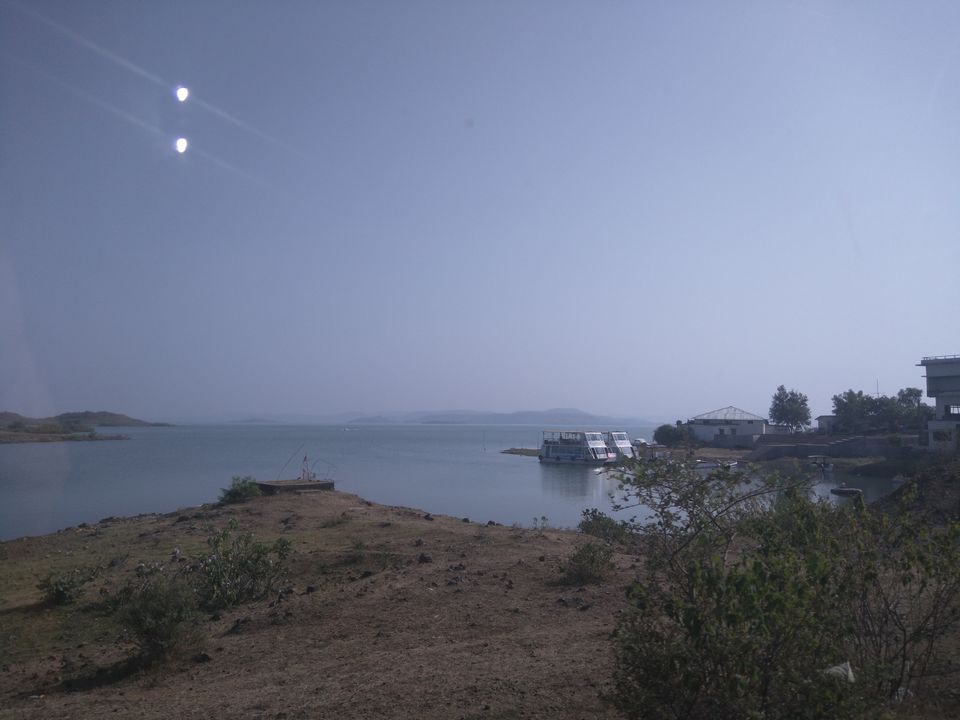 On reaching, we found a resort at the bank of the river, which offers a ride across the river. They had the option of a ferry ride and a speed boat. When we learnt that, we were accompanied by a rather loud group of kids on the ferry, we quietly bought 3 tickets for speed boating. It was a rather serene half an hour ride, which ended a little to soon.
After our ride, we sat for a little while at the bank of the river and enjoyed the view with a cup of chai we bought from a little local tea-shop. Soon we were on our way to see the Dhuandhar falls and the rock marbles which were some 2-3 hours away. The ride was quite comfortable though the dusty highway and after a while we were at our destination. We made our way through the little local market place, with shops that usually sold marble souvenirs.
As we walked along the path towards the fall, we saw various tea shops and a line of sculptors shaping marble rocks into little show pieces. And soon, we landed at the spot where the falls were. And the sight although a little crowded, was quiet mesmerising, and you could sure very well understand how it gets it's name.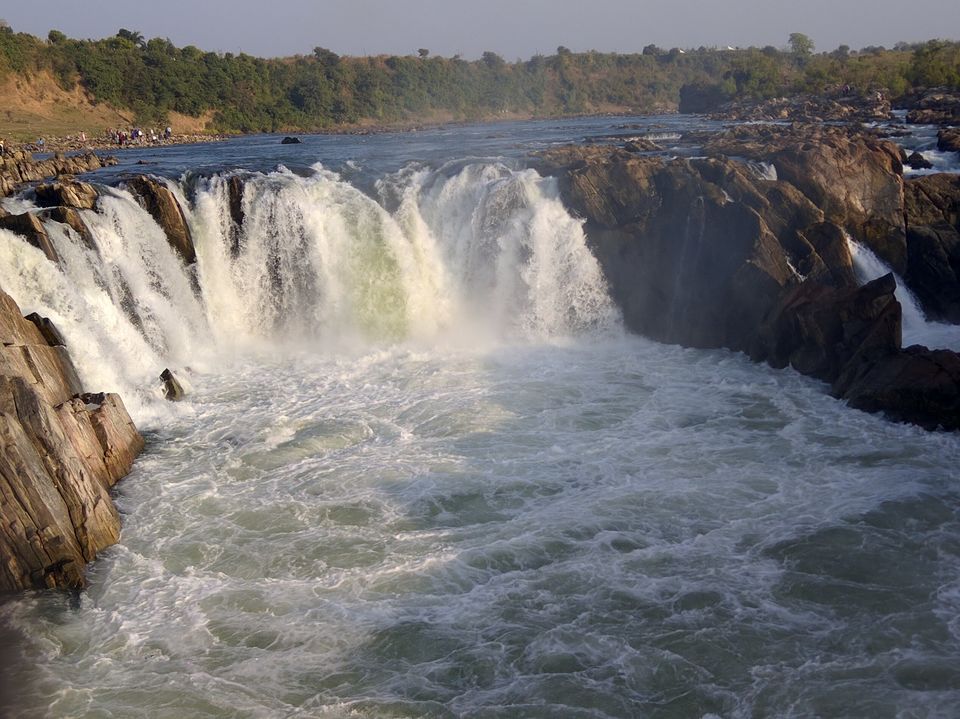 We had some snacks and made our way to Bedaghat, to see the marble rocks. It was only a couple minutes away, but since the sun was about to set, we hurried our way onwards.
Finally we got their just in time to catch the last boat before the Narmada Arti. It was about an hour's ride and our guide kept us entertained with fun facts about the marbles. He was thorough about the kind of marbles that were found their and also with all the spots where famous movie shootings took place. We also saw kids cliff-jumping for money as low as 20 bucks- a sight that doesn't really make my heart happy, but that's the way of life for some people. We, made it back in time to watch the Narmada Arti at the river bank, it was a first time for me to see priest perform arti of a river. At the bank we also met an artist, who made sketches for people, so my friends got one made while I enjoyed the tea and the front view seats to the Narmada Arti.
One thing that we missed though, was the Chausath Yogini temple, there are only 4 of these in the country and each one is unique. It was getting late and by the time we got free from this spot, the temple had closed. We, headed back to the guest house. The next day we explored the local markets and eating joints, and left for Mathura in the evening.
I must say, although it was a rather short tour, at a rather small city, each city has it's own character and panache unique only to itself. I kind of have a liking towards the people of Madhya Padesh in general, who have this friendly demeanour. I enjoyed the last time I came here to see Pachmarhi and this trip to Jabalpur was as pleasant. Needless to say\, like the last time, I missed some places that I wished to see, and hopefully I get to cover those on my next visit.
Looking forward to see you soon.
Au Revoir!!