While we all love flying to new destinations, going through the check-in and security checks is tedious. Long queues, unwanted waiting time and removing all the luggage are just a few hassles we go through!
In a weird turn of events- Indigo has now taken to tweeter for an advisory- Reach the Delhi Airport - 3.5 hours before your domestic departure and carry only 01 piece of hand baggage weighing 7 kg for a smooth security check. Also, to ensure that the web check-ins are done.
Do use gates no -5 and 6 for entry at Delhi Airport since these are the closest gates to the Indigo counter!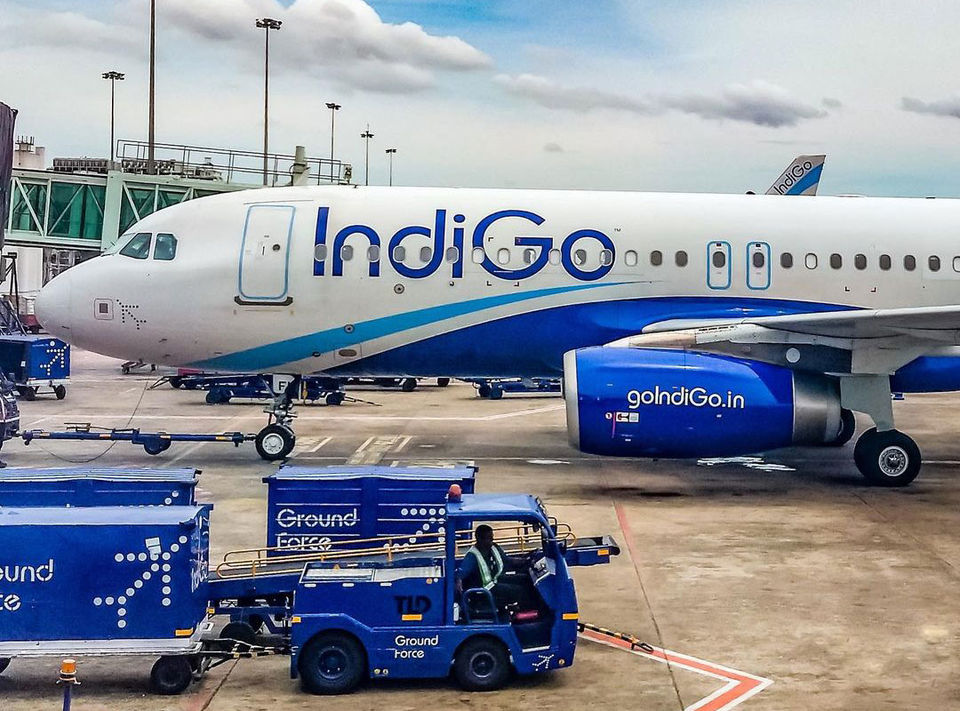 Why is this drastic advisory given?
People have been complaining of chaos and overcrowding with a 2-3 hour waiting time before the final departure. The Delhi Airport is experiencing high footfalls, due to which there has been an unorganised checking with a huge rush in the lounges.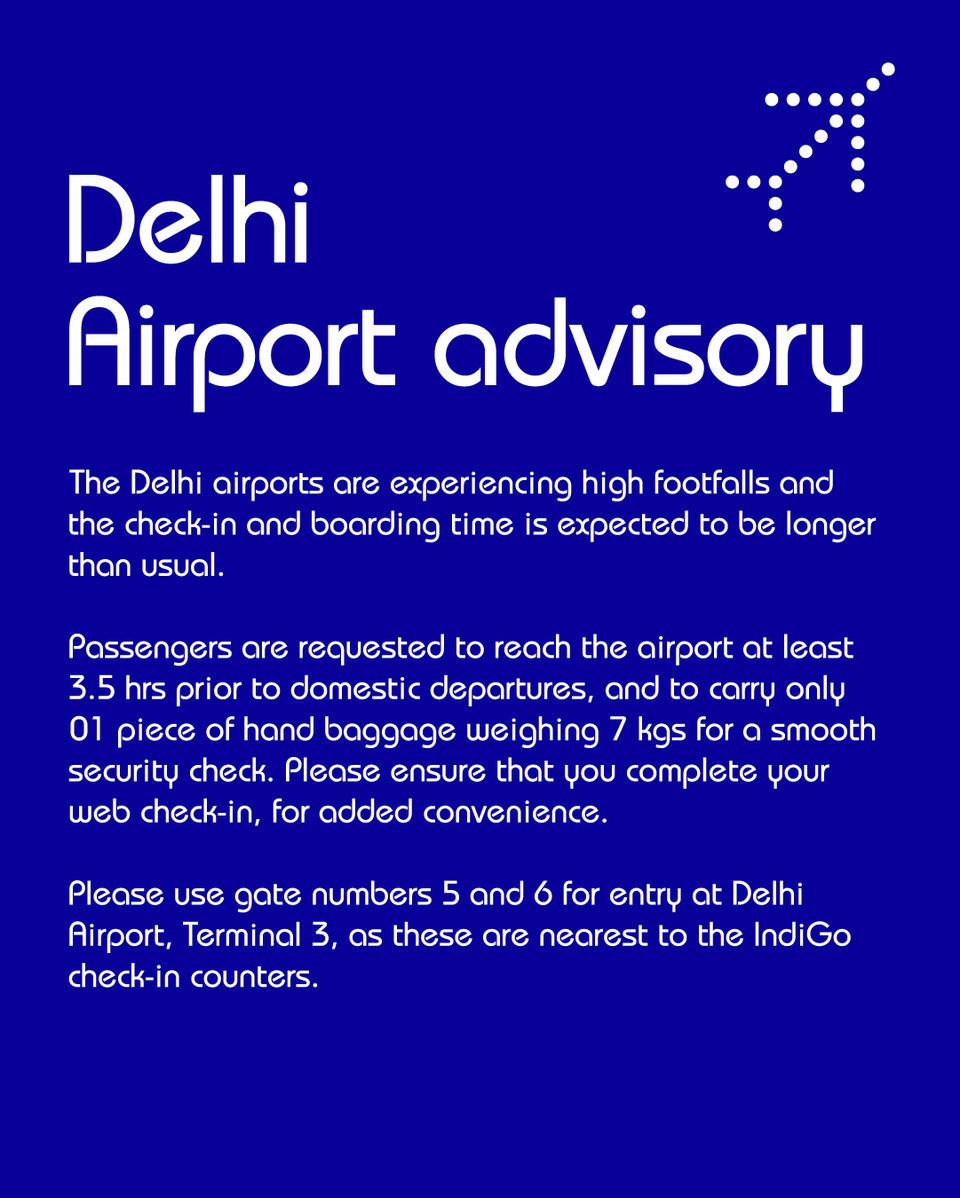 What has been update from the Civil Aviation Ministry?
Jyotiraditya Scindia conducted a surprise visit on the 12th of December to the airport, examining all the measures taken over the week to ease congestion. He also issued directions for changes required to improve the situation.
He also suggested the wait time updates to be posted on Social Media in real-time. All the airlines have also been asked to have 100% manpower at the check-in counters, especially during peak hours.
What are the directions issued by the Aviation Minister?
The Ministry has installed digital display boards at each entry gate showing the wait time. There is also at least one wait time board at the terminal checkpoint.
There are also crowd managers helping and guiding passengers to ease congestion.
Flights have also been reduced during the morning peak hours ( 5 am to 9 am and 4 pm to 8 pm) and efforts will also be made to move some flights from Terminal 3.
As per reports, A command centre will monitor crowding at the gate on a real time basis. At domestic terminal 3, additional Automatic Tray Retrieval System machines for baggage check will be deployed to help reduce congestion.
The T3 terminal, is one of the busiest conjunction points in the country and manages over 500 domestic and 250 international flights. The daily passenger footfall is around 1.9-1.95 lakh, as per the ministry.
What do you think of this? Comment below!
Think we missed out on something? Let us know in the comments section below. Or write about it here and earn Tripoto Credits!
Follow me on Instagram and explore this world through my eyes!