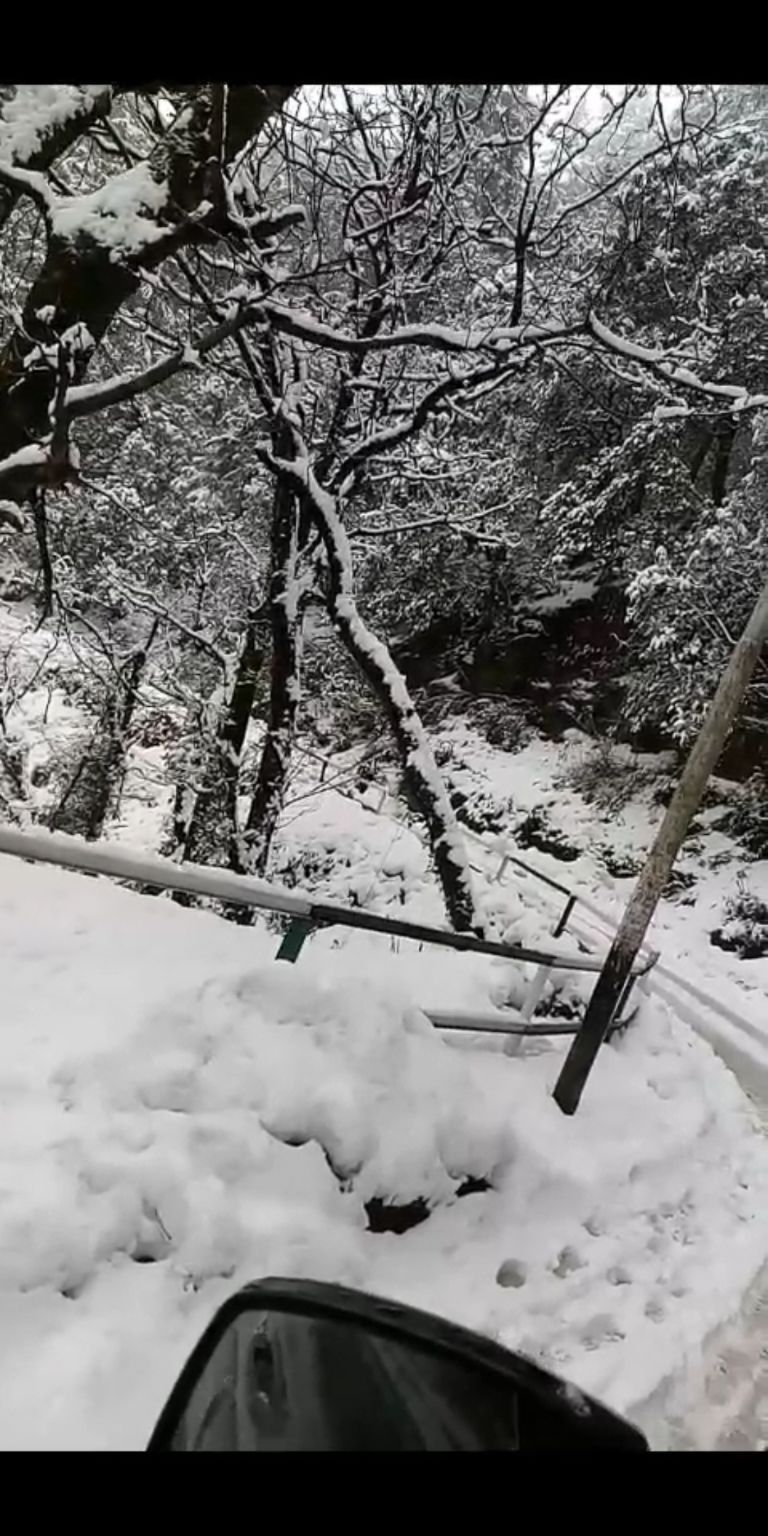 We started off with this thought of doing a budget trip to a hill station near Delhi for the weekend. Little did we know that it would become the most stunning trip of our lifetimes. One that's full of snow caped mountains, snow on the floor and oh my god.. that snowfall!
We started off at around 8:00 PM in the evening on friday after our offices and me and my husband began our journey to Shimla.
We picked up a few snacks(chips, namkeen etc) from Bikanerwala because i used to get free Bikaner coupons from my office then and they were about to get expired. 😅
So after around 2 hours drive we stopped for our 1st meal of the journey...our dinner for the night. We had some good curries and chapatis at a local dhaba, which costed us around rupees 200 and then resumed our journeys ahead.
Dont mind those earwarmers... It was bone chilling cold there.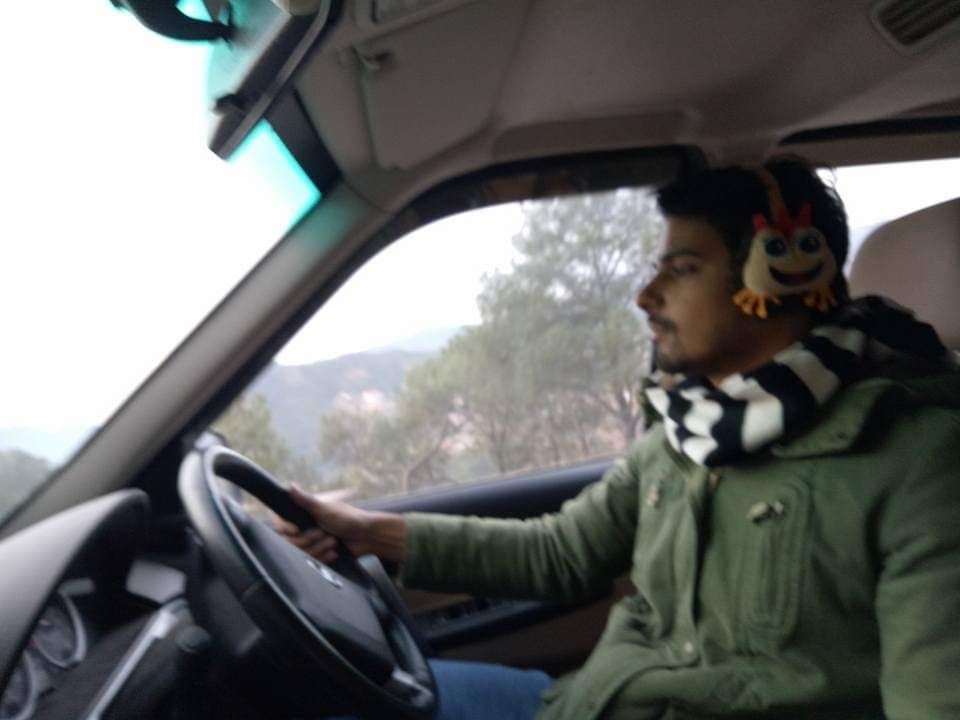 Okay so we had our hotel booked from saturday morning 10:00 Am onwards. But at 3:00 AM in the morning we were just 3 hours away from shimla.
So what could we possibly do? Yes... You got that right.. We spend the next few hours in our car itself. We had Tata Safari and its back seats could fold so we just folded the seats and found our way to lie down close to each other in that bone chillimg cold and spend the next few hours till the sun started showing..
At 6:00 AM, we resumed our journey and reached Shimla at around 10:00 AM in the morning.
It was a guest house kind of a place hosted by the home owners at a little off the city place in Shimla. The mall road was like 6 kilometres away from our guest house. And what a view! You gotta see it.
The tarrif was only 800 per day.and we booked it for 2 nights. We even got some hot home cooked food at rupees 200 only during the night, however the breakfast was complimentary.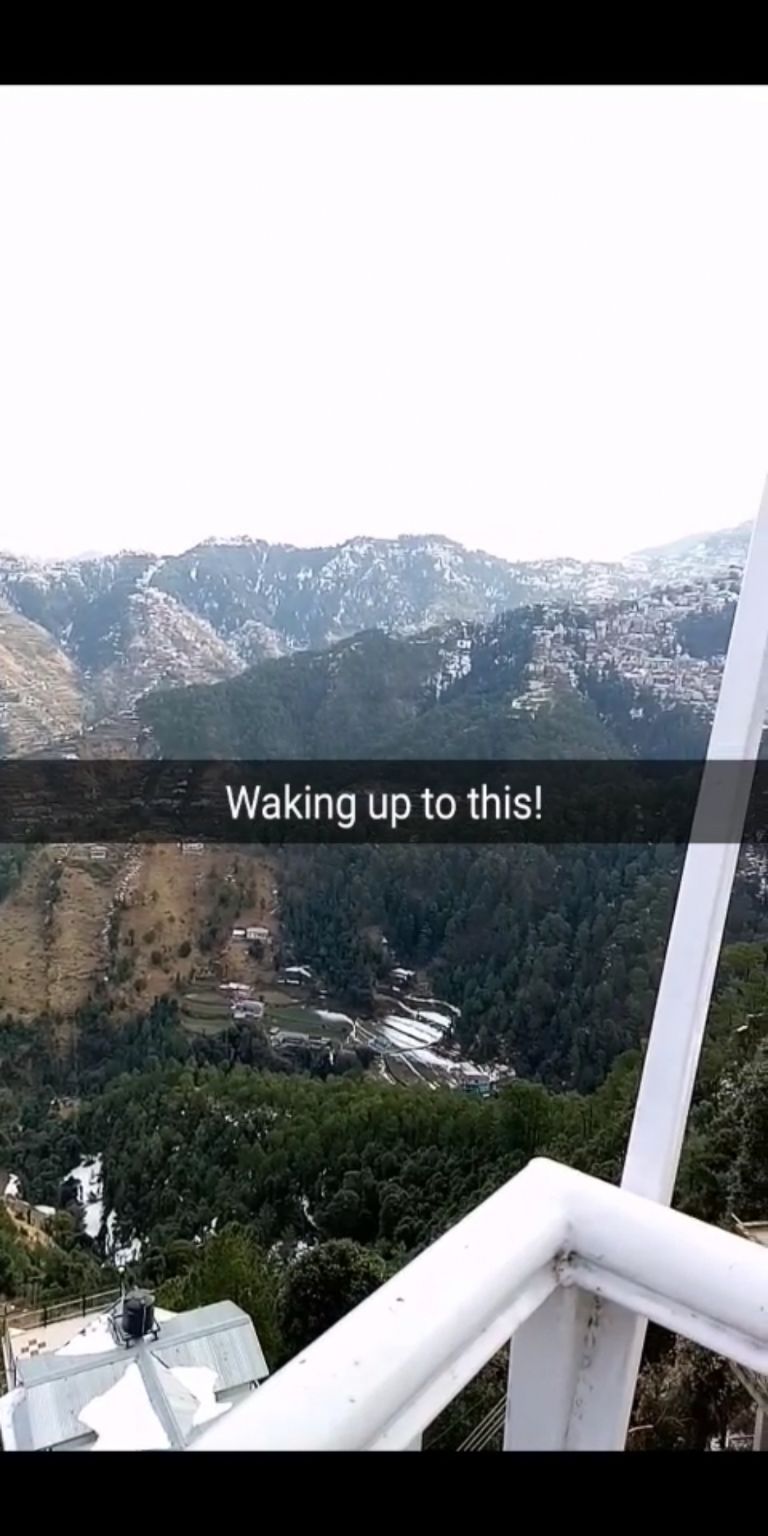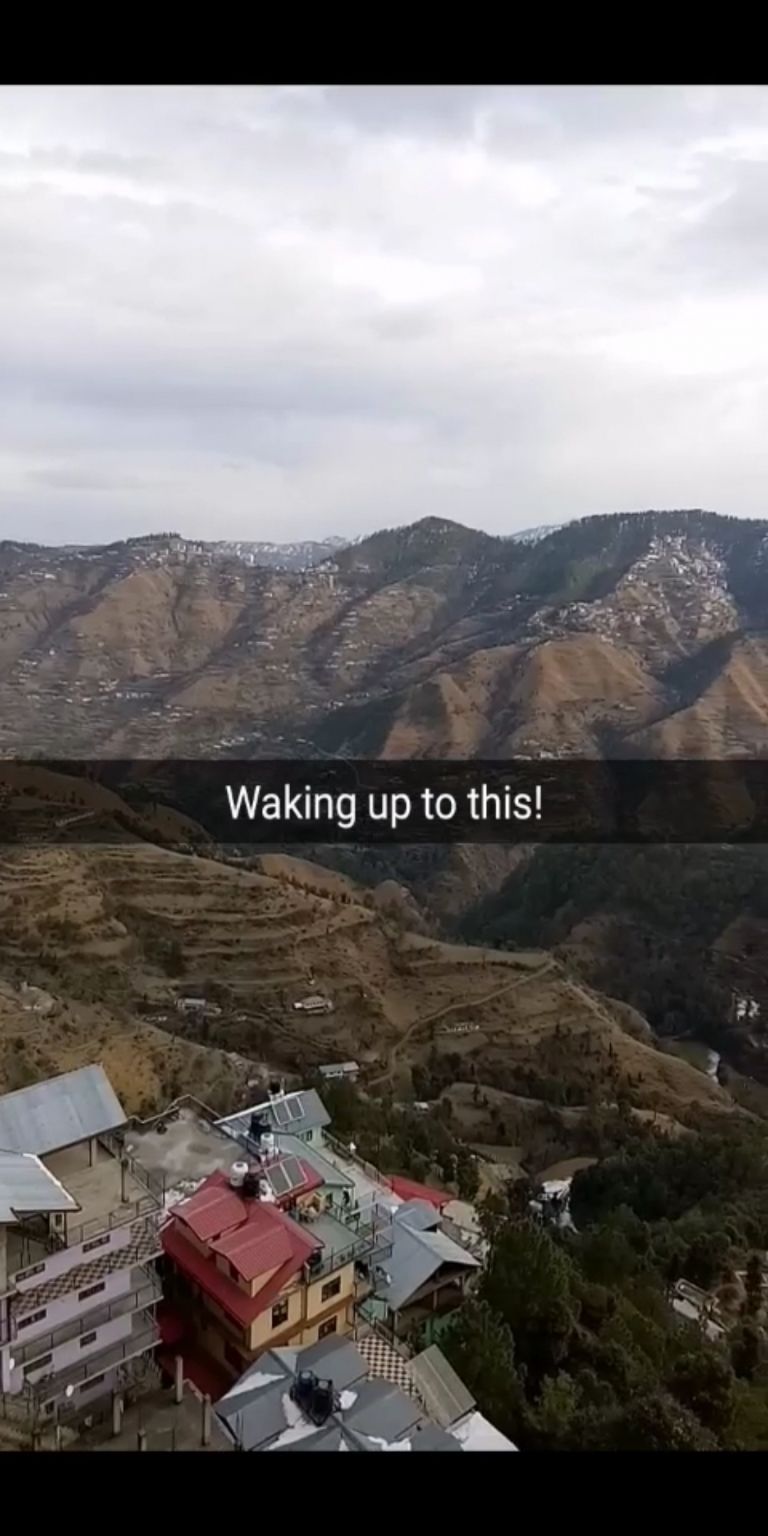 Now this is the day when we finally got what we prayed for... Snow!
It was 6 AM in the morning when my husband woke me up yelling "snowfall ho raha hai snowfall ho raha hai". And we removed the curtains off the windows and what a view!
It was the first snowfall of our lifetimes. Those were like some fluffy raindrops falling on our bodies. It was a delight to watch and feel.
In total we stayed for 2 nughts and 3 days wherein our breakfast was complementary and apart from that we had total 7 more meals which costed us around 1600 rupees.
So 1600 for stay + 1600 for food + 3000 for diesel in our car. A total of 6200 plus let's say 300 for misc expenses. So this snowfall paradise trip costed us around 6500 rupees for 2 nights and 3 days i.e 3250 rupees each.
Isnt it a snowfall trip on a shoestring budget?