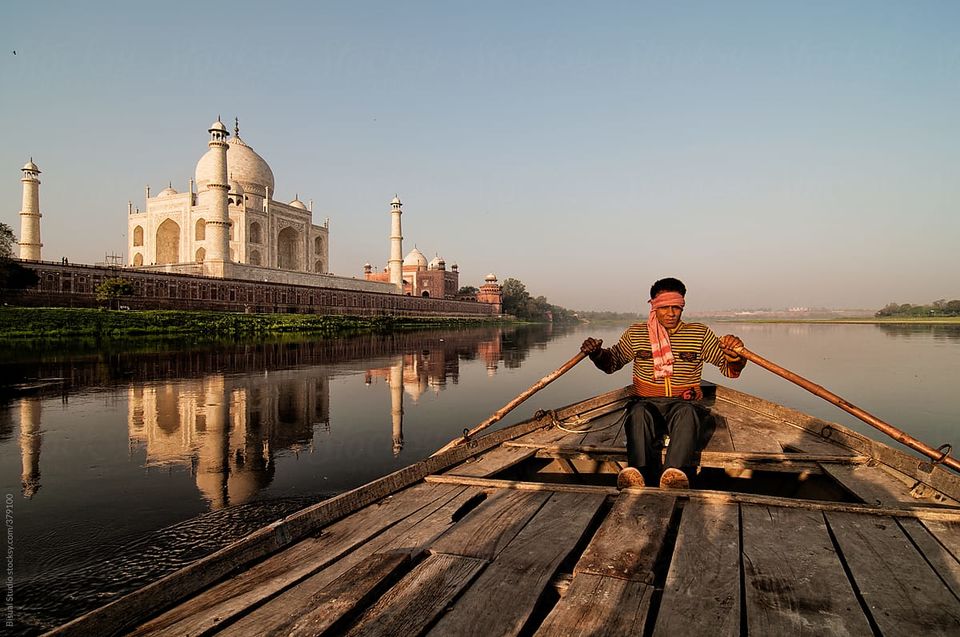 Imagine what it would be like to go on a boat-ride from Delhi to witness the magnificent piece of art in Agra and the holy sangam ghat of Prayagraj. Taj Mahal has always been an attractive hotspot for both inbound and domestic tourists. And that is why the government is leaving no stone unturned to boost tourism revenue in the area. In the near future, you will be able to travel to Agra not by just air or land transport, but by waterways also. Recently, Nitin Gadkari announced that the current government is planning to build a water route to Agra and Prayagraj for tourists.
The new water route:
Delhi-Agra-Prayagraj
The Ministry of Water Resources is planning to make Taj Mahal accessible in every way possible. The water route on the River Yamuna will initiate transport between Delhi-Agra-Prayagraj, making it an opportunity for the government to promote water tourism in the area. As stated by Nitin Gadkari, the minister of water resources, a 12,000 crore budget has been prepared for this plan which will be presented to the World Bank soon.
The ministry is further planning to use the The RS Aero sailboat for this route. These are boats that can run both on water and in the air.
The current condition of River Yamuna is not unknown to anyone. Starting a new route altogether might further increase the pressure on the river.
Is your phone full of pictures taken on your last trip? Post them here to earn Tripoto Credits, which you can redeem for free holiday packages and travel vouchers.