It's been a while that I have seriously blogged and shared my travel experience. Well, might be that I have lessened up my travel...wait no actually I have started living my passion...'Photography'. One hot Sunday when everyone was relaxing in their ac embedded room, I with a friend decided to get out with our cameras. I know you must be curious to know the destination, it is not a destination, it is a tourist site called Qutub Minar. Does it need an introduction I guess no...the most iconic monument of Delhi oops, let me correct, the iconic monument of INDIA actually. The Minar inspired me to 'not to hide myself and keep my head and show the world what I have'.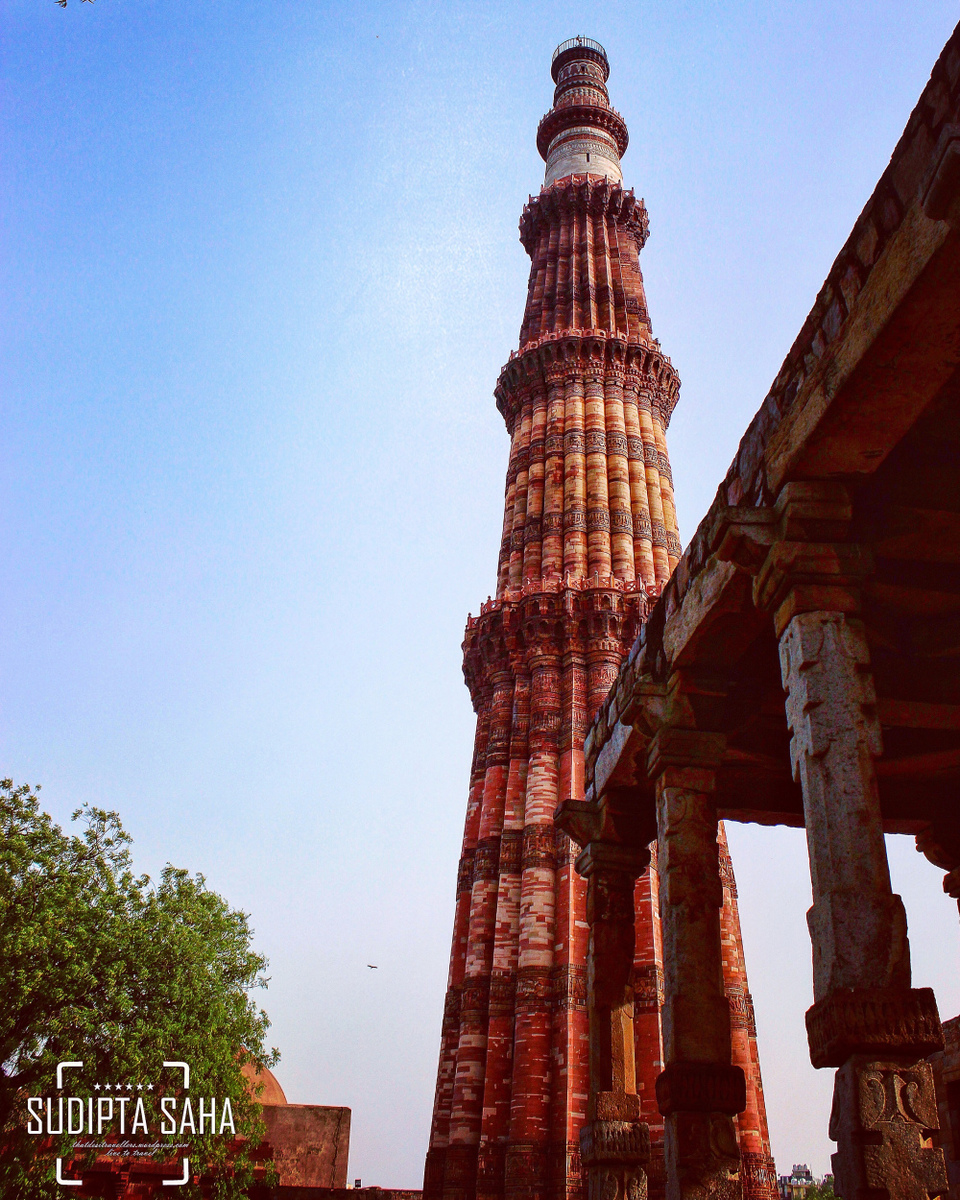 As I reach there, the long ticket queue or the shiny sun wasn't enough to break my patience. For Indians the ticket costs ₹30 and for foreigners ₹500. The moment you get inside the campus, as a visitor the Minar will attract you undoubtedly, but as a photographer there are loads of small yet minute details to be captured. Amidst the campus, the intricate architecture, the carvings on the pillars and the wall are capable enough to take you to an era when it was built.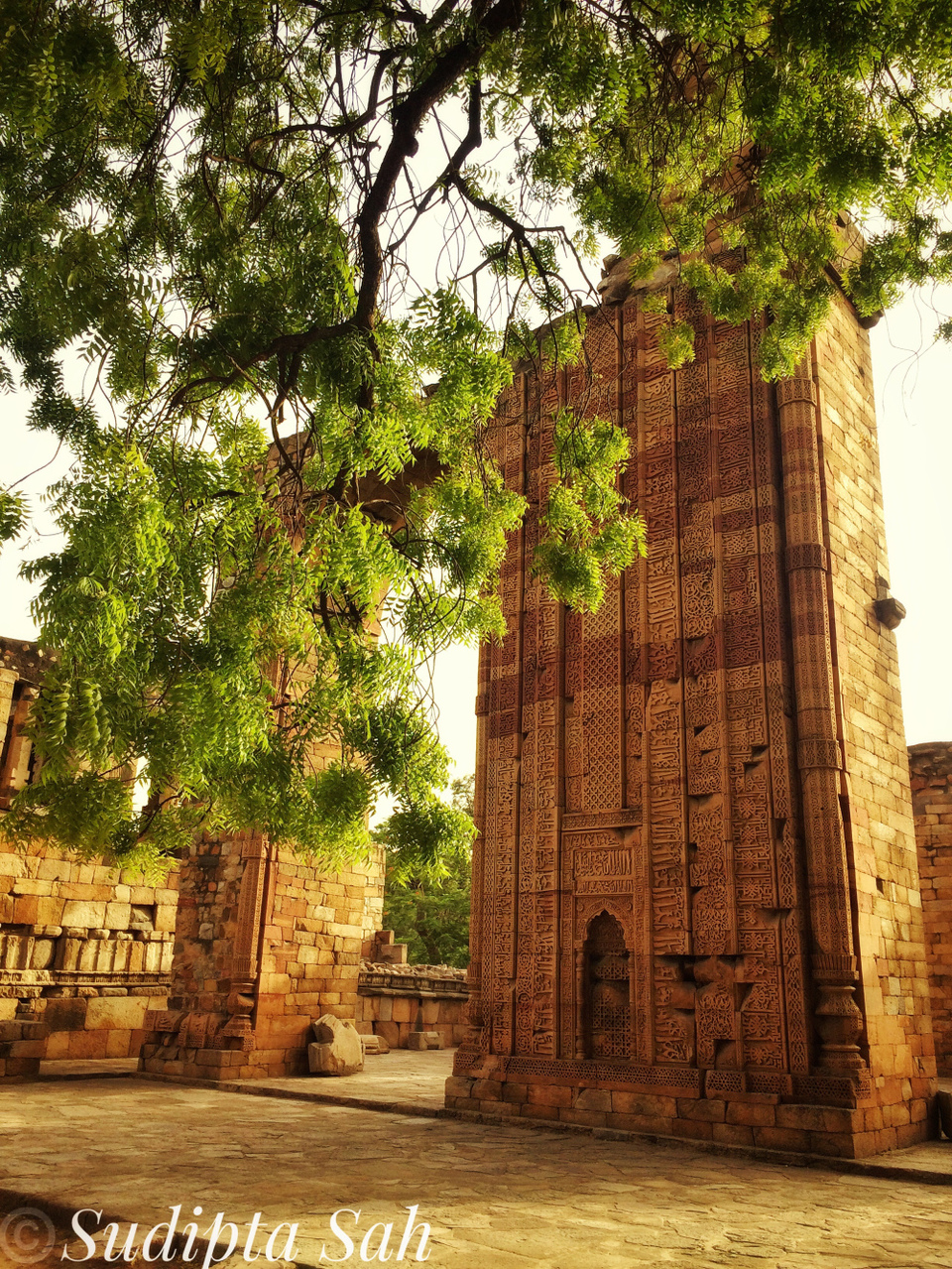 As you roll down your fingers over the carvings, you can feel the structure and its minute details. India has an abundance of heritage monuments, it's us who decides the appealing factor. For me it was my second visit to Qutub Minar in my 16 years of the Delhi journey. My visit was more of historical as I wanted to quench my historical thirst, and my second visit was to capture its highly structured and elaborated beauty.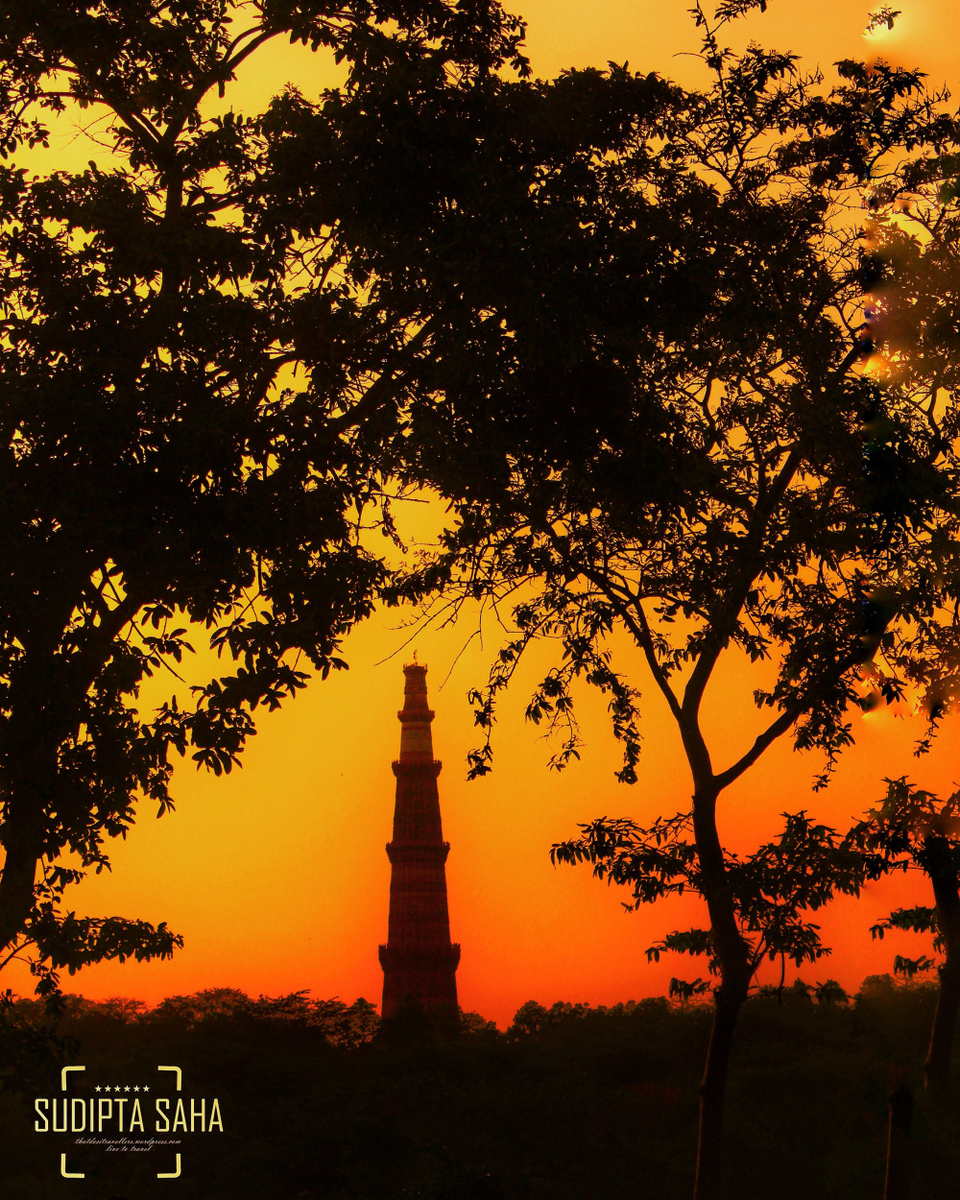 As I moved around the complex, I could see the visitors (good numbers) taking selfies and Qutub as the backdrop. They hardly cared about the hot and humid weather that Delhi offered apart from the historical delights. The sun on its full power started playing hide and seeks with the implanted pillars around 5 pm, the shadows of the pillar created a picturesque frame and I was ready to capture and take it along with me. If you are in the Qutub complex, also try to roll down your eyes over the roof, built in the form of gumbaj, it has been decorated with sculptures which gives it an elegant look. Every corner has a story to say, every architecture has a history to speak, a must visit spot in Delhi.
Note: If you are visiting the site during summer, do carry a bottle of water, sun glasses and a scarf to be protected from sun and enjoy every minute of your visit.