The Rajouri Garden market is full of cafes with different themes and different cuisine. Every place has a different story to tell. And then there is this café which has a theme of Ghar (home), the place where you enter you get a homely vibe. This eatery is curated to give you an experience of dining in the comfort of your own place. This cafe in Rajouri Garden has initiated a kind gesture and is doing something really noble.
New Ghar Bistro Café presents exactly what the name suggests, a home-like ambience. The café is situated on the second floor in Rajouri Garden and has two separate sitting areas, one is fine dining zone and the other is party zone. Ghar Bistro has a beautiful arrangement and gives the feel of sitting in a cosy living room. The theme of Ghar reflects on the interiors, décor as well as the menu. There are varied options on the menu and the pricing is pretty easy on the pocket. You can enjoy comfort food in a cosy ambience. The place is done in bright hues, funky wall arts and the place is just like home complete with dining area and living room area which is complemented with cushions and little tables. The café has come up with a noble gesture of serving free food to senior citizens.
What is it?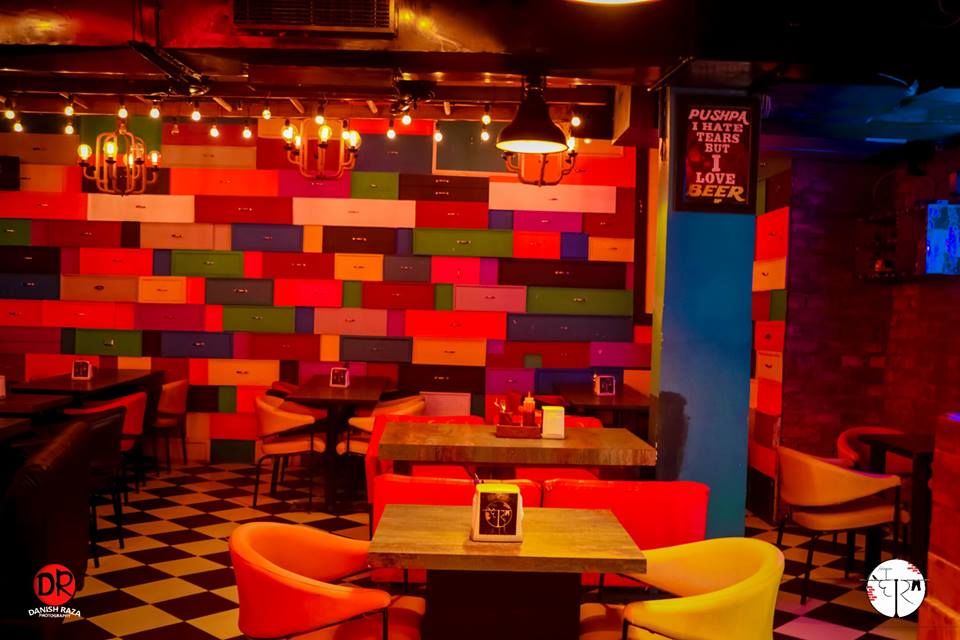 This café opened in Dec 2016 and since that time they are serving free food to the underprivileged senior citizens who are needy and face difficulties to make their ends meet. However, the people who want to avail this offer need to flash their Identity cards (in case they are staying with an old age home or shelter home). The people at Ghar Bistro Café are generous enough and are not so strict about identity proofs but just want to ensure that this gesture is not being misused. This offer is only for the senior citizens but there is lot in store for the younger generation as well.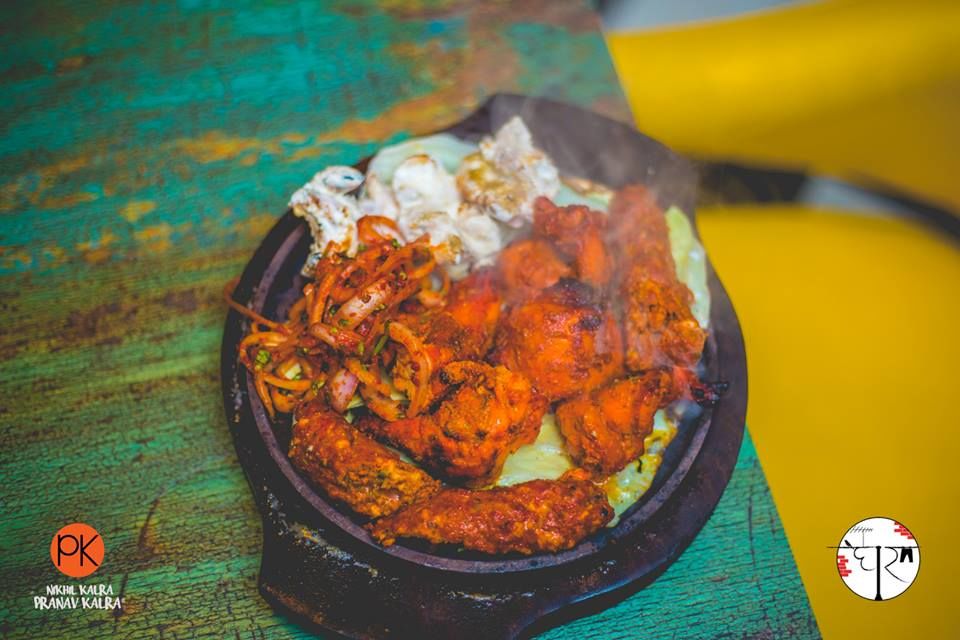 The menu is designed to understand your taste and they have quirky names of the dishes as well that caught our attention. Ghar ke jamai dahi ke kebab, chotte bhai ka blackmail tikka, pind se aaya sarson ka tikka, birbali kofta and many more. When the names of the dishes are so fancy, you are bound to try them. If you are not in a mood for North Indian, you can go in for laad pyaar se bana pasta, ladle ka favourite-pizza, ghar ke hotwheels(burgers) and chacha jaan ki handi se for rice delicacies. The drinks menu is not limited to only alcohol, in fact there are a varied option of coolers and comfort drinks like lassi, chaas and nimbu paani. Ghar Bistro cafe keeps their diners hooked with live music and live sports screening. Gulab jamun cheesecake and moong dal ke kebab are must try when visiting this place.
Check out this place when you just want to enjoy in the comfort of home.
Where is it: J-198, 2nd Floor, Rajouri Garden, New Delhi 110027
Timings: 11:30 am to 12:30 am
Cost for two: Rs. 1000 (approx.)
Phone: 097115 65939
Do you know of any other hidden gem in Delhi who is doing their bit for the community? Share your story with us on Tripoto.
Checkout Tripoto's YouTube Channel for videos on Travel, food and much more.