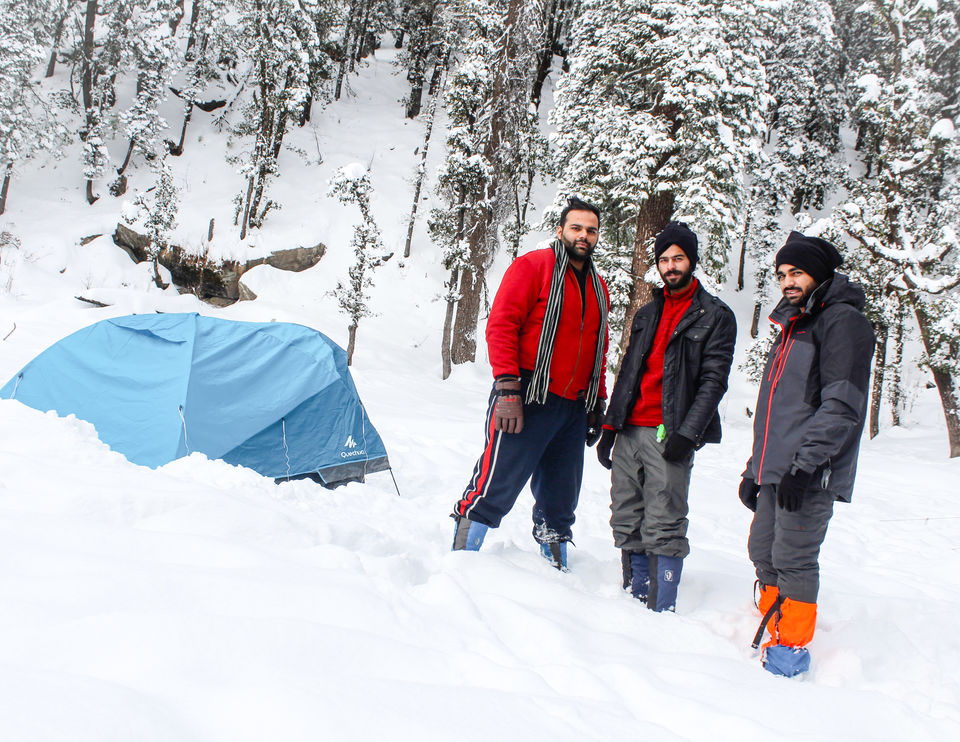 After a swift whistle-stop from Delhi, We finally managed to rest our butts in Dehradun on time ! Apparently, not more than 2 buses are put to rescue the travellers from Dehradoon Railway Station to our next stop, which happened to be 'Sankri'. Since the first bus ran at 5:30 am, we managed to take the second bus at 8:00 am.
Our hearts skipped a beat cause' deep down we knew that this journey was going to be the most beautiful romance of our lives with the nature ! Argh.. and that made us wander in the seventh heaven!
Roadways buses amazed us and it seemed like we got a warm welcome! You wonder why? Damn ! They charged us 320 bucks ! The journey had become a little pain in the ass for the elongated span of 9-10 hrs.
Time for another charm alert ! Hotel Swarghoni is a charm in itself ! Costed us around 600 bucks for triple sharing room. The view and the other must-haves of the hotel were all spectacular ! after having dinner at the hotel, the day ended!
For all those addicted to their phones : BSNL sims are the only tiny ones that work there ! sigh sigh !
Temp. (0 to -3 degree)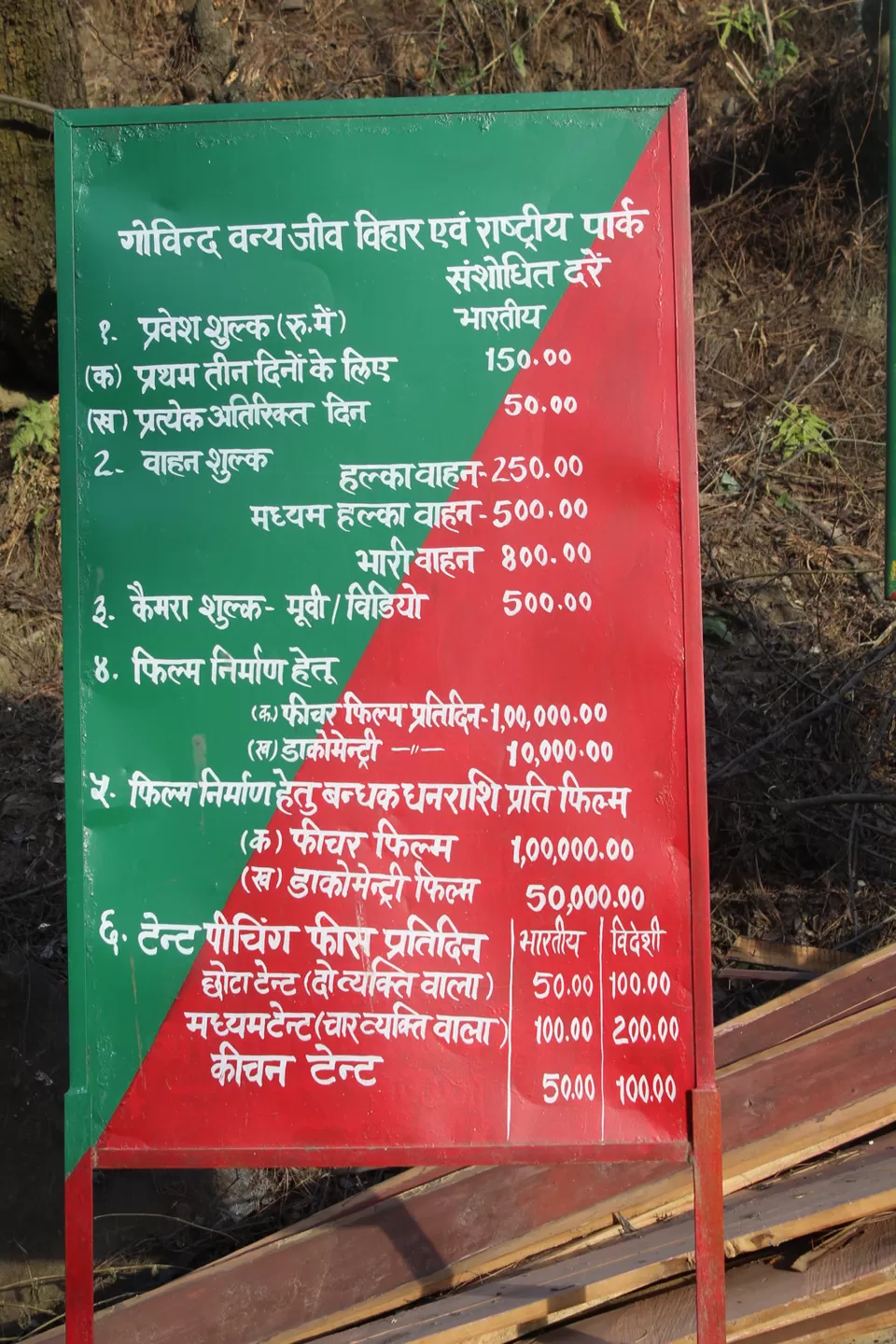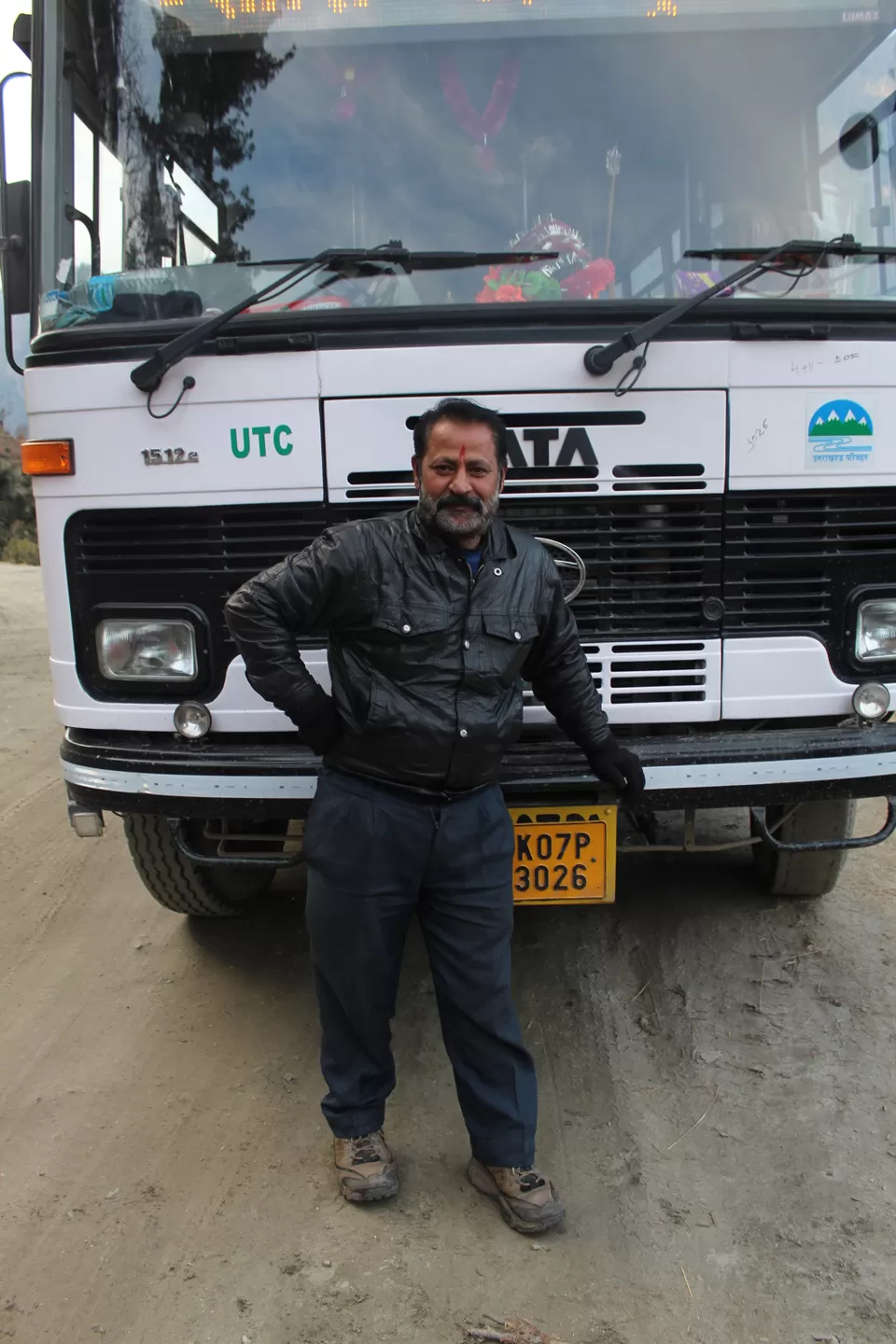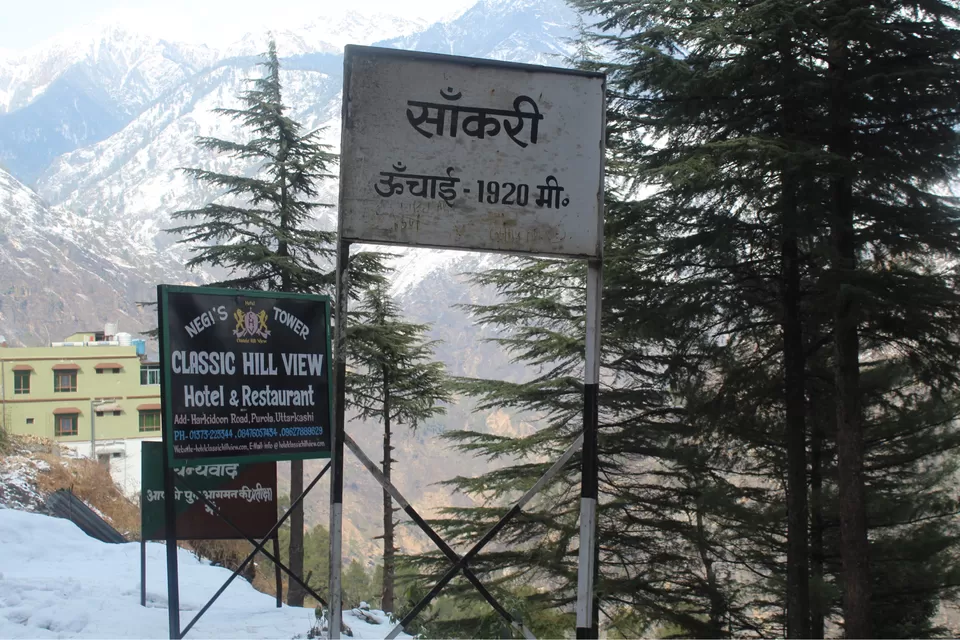 Now the time came to commence the most exciting trip that we were gonna experience !
*BAGS PACKED*
*HIRED STICKS AND GAITER*
*HIRED HORSES* (To carry our bags )
The 4 km trek to "JUDA KA TALAB" Began..
After settling down our hunger at the breakfast table, we started walking towards our first stop. The initial 3kms were easy but the 4th km was a little difficult. To save the costs, we didn't hire a guide. Following the other companions, we found the way to the destination.
At around 4 p.m., we reached our first base camp. The bags reached before us.. thanks to the horses! We were carrying our own stuff to eat which included MTR ready ti cook and rice, oats, tea bags, Maggie, Butane Gas stoves and utensils. After a long search for woods to enjoy the bonfire night, the search went in vane due to the snow resting in peace all over. Hence, we decided to cook food! Snow flurry allowed us to cook food without much difficulty. And then with the passage of time, there was a complete whiteout.
Temperature (-7 to -10 degree)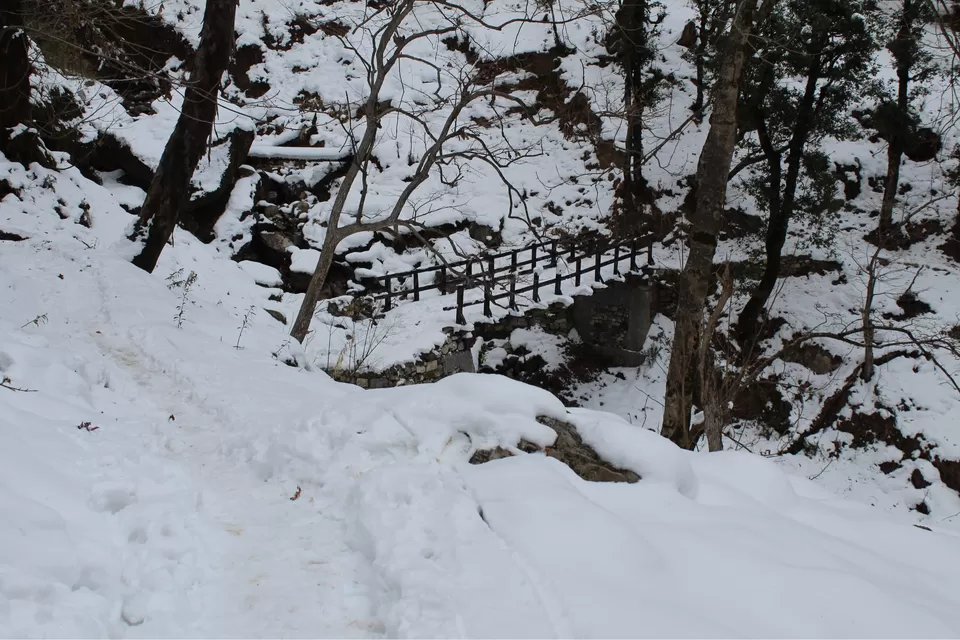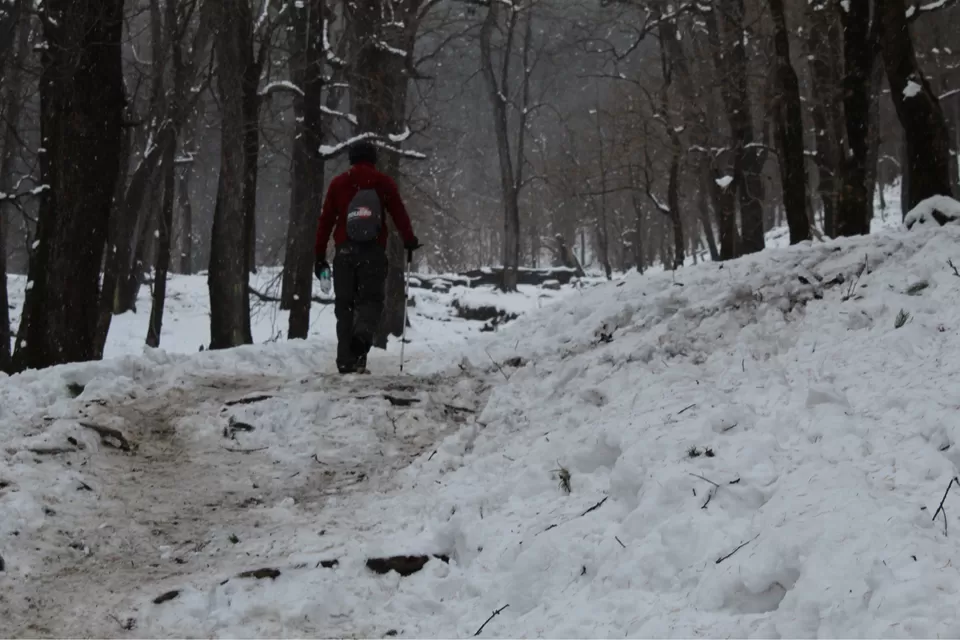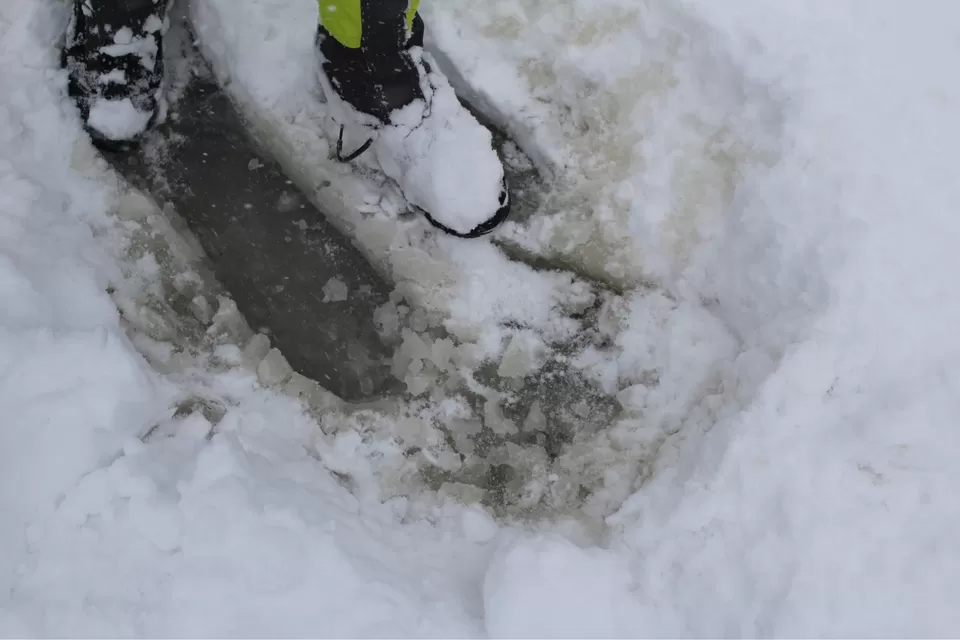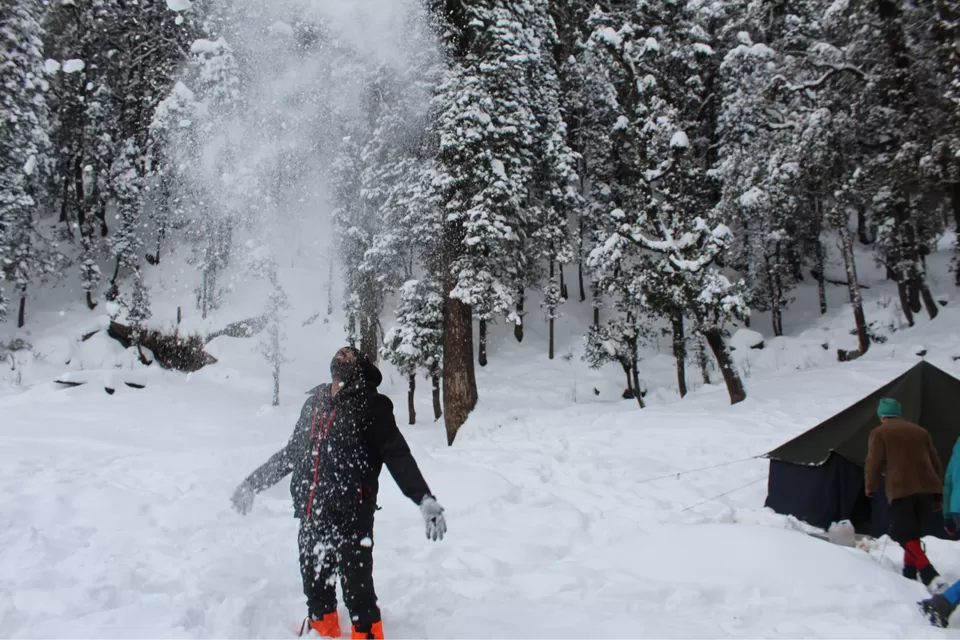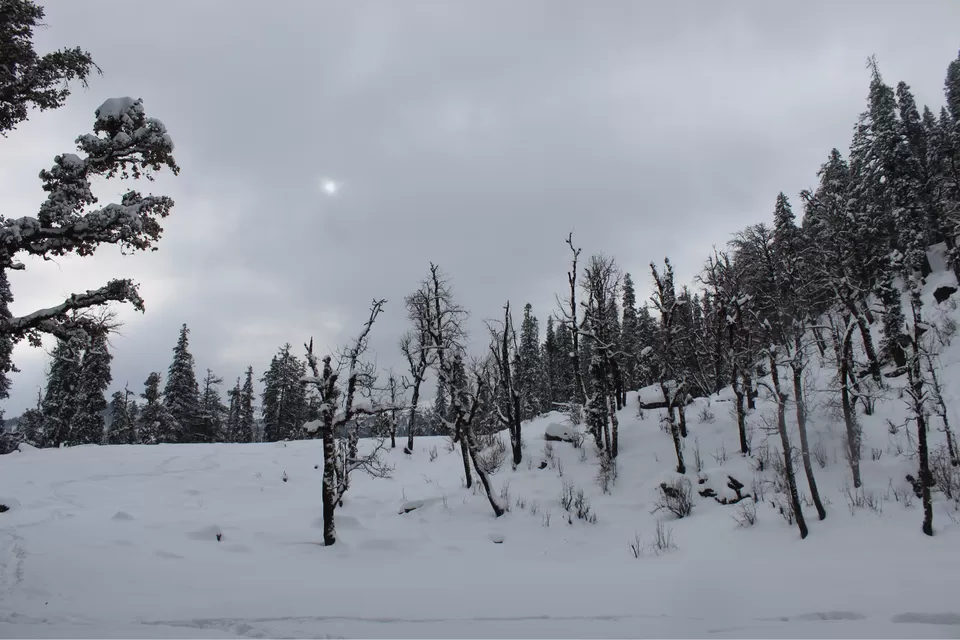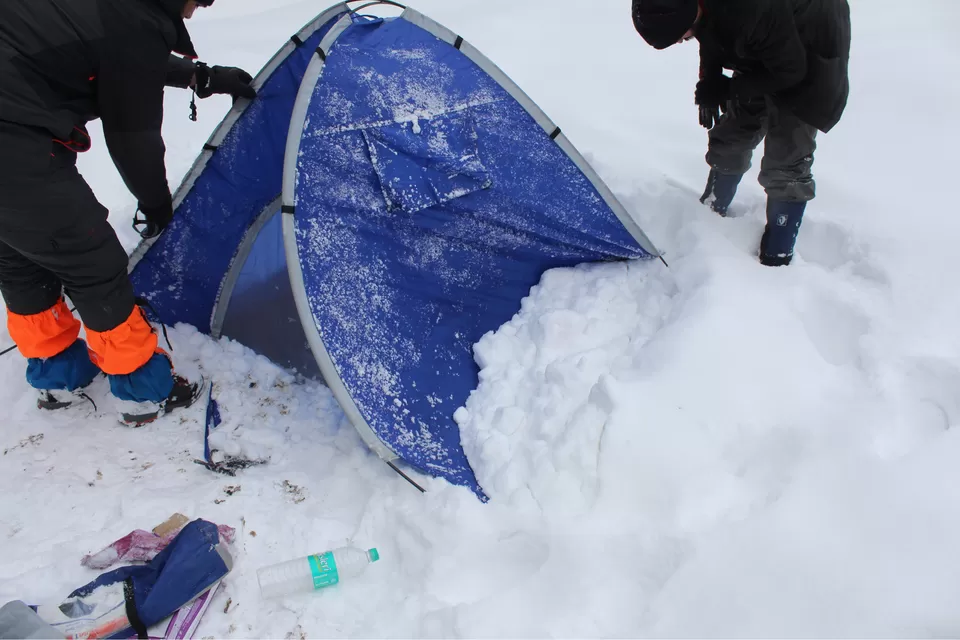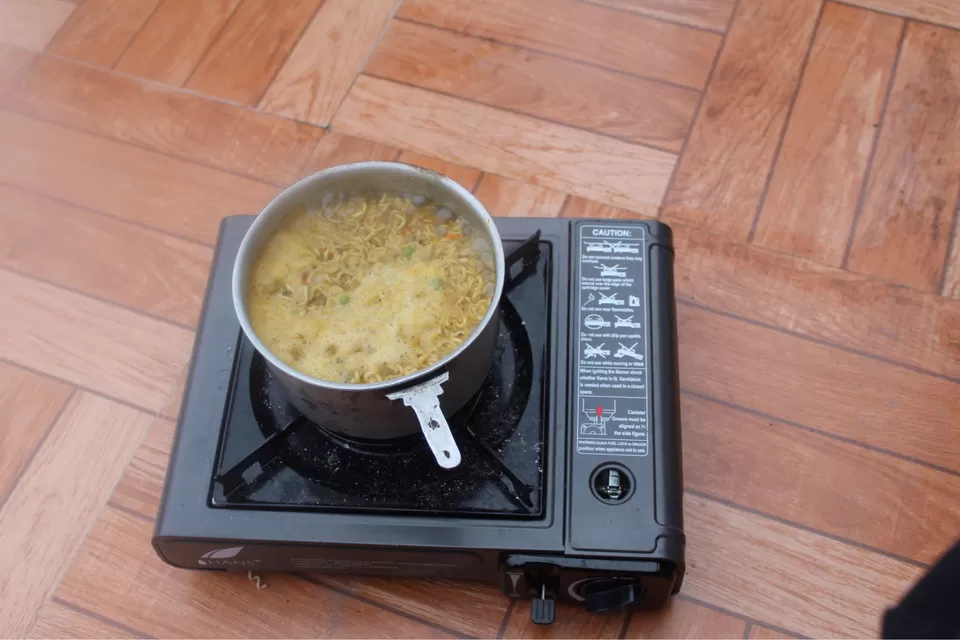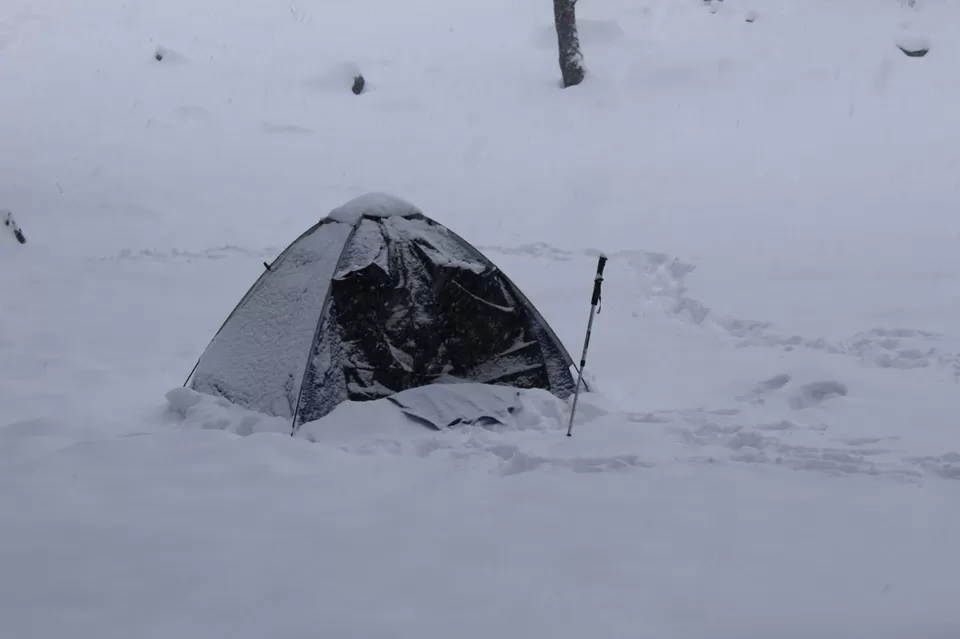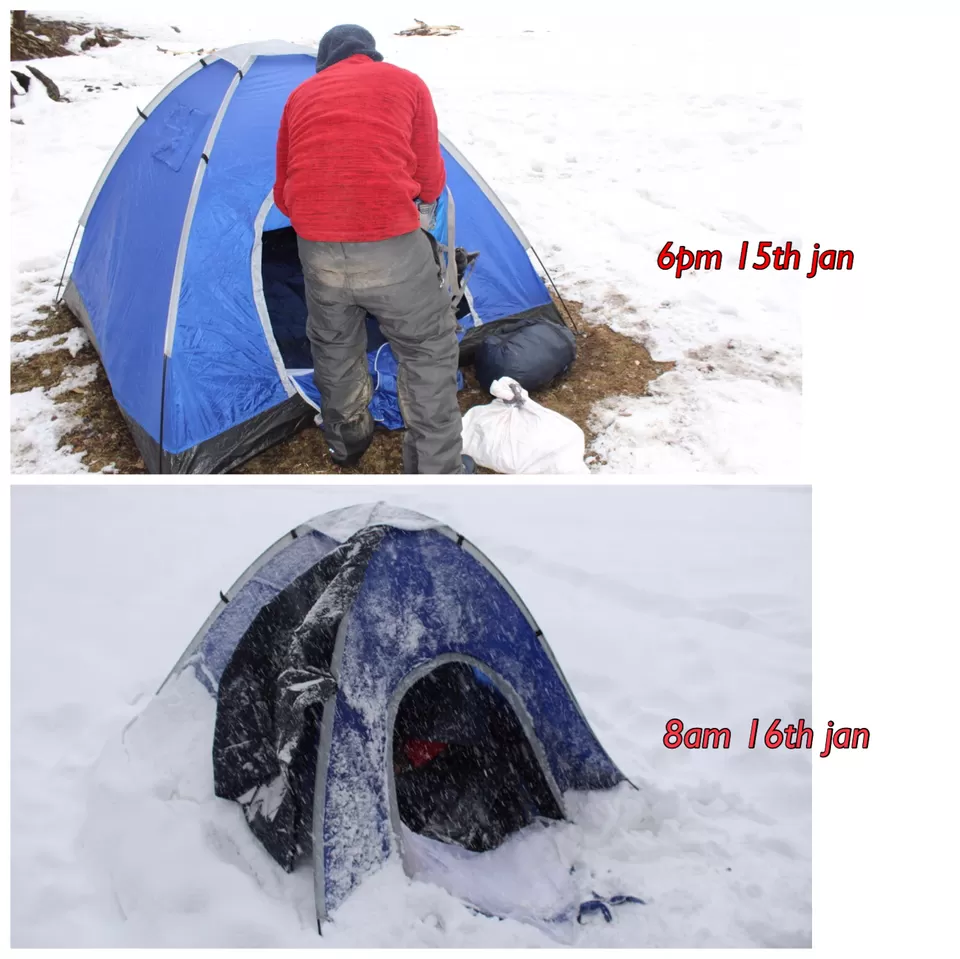 One peculiar day wished us a not-so-good morning ! You wonder why?
The whole night experienced an intense snowfall ! our camps were half covered in snow. 2 feets deep snow wouldn't didn't even let us unzip our camps since the snow was all freezed up on the zips. After a long struggle of about half an hour, we finally came out of the tents. After having our self-cooked breakfast, we started walking towards the second base camp i.e. Kedarkantha Base Camp (around 3 kms) which took around 5 hrs. The most difficult part of the trek was to take a whiz. Go there and find out why ! :D
Snow shoeing for continuous 5 hrs was a task in itself…
The night was beautiful at the camp, though! The sky was full of stars.. and we felt like in a complete isolation, maintain peace with our own selves there. Bonfire was a bonus that we had that night.
Due to safety issues and advices by the localites to go back to Sankri the next day, we headed back to the sankri the next morning.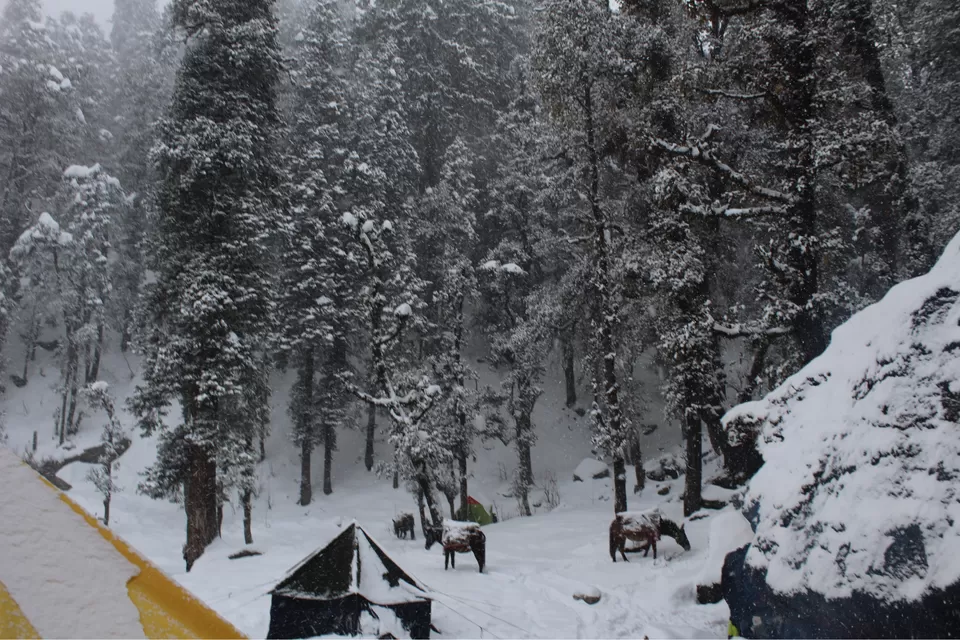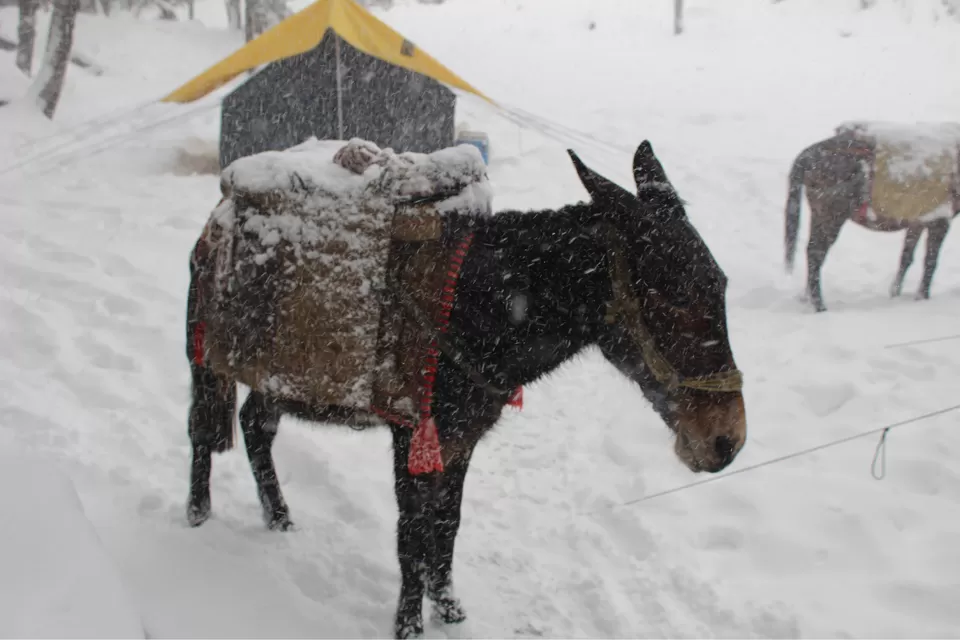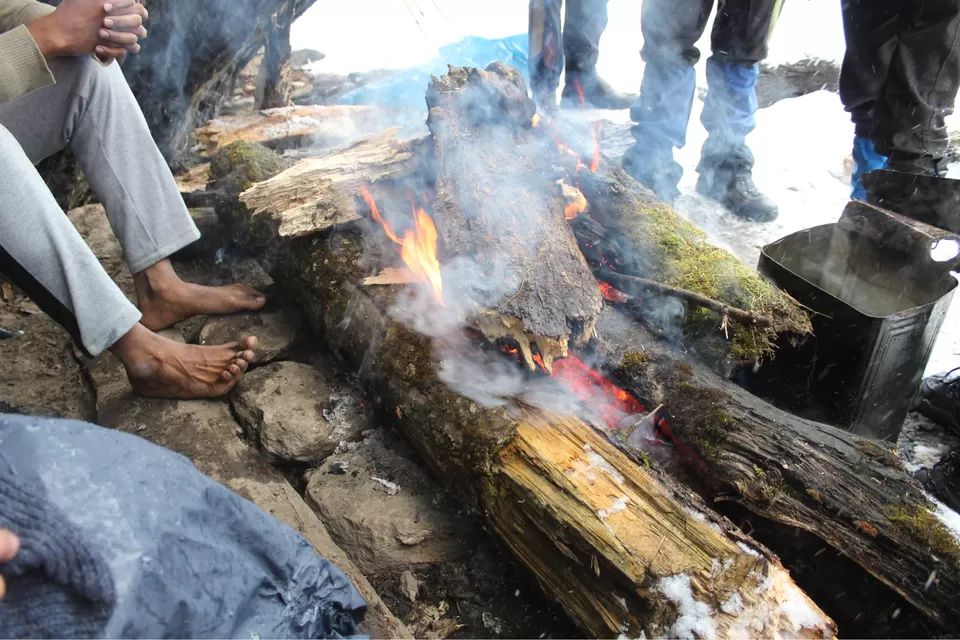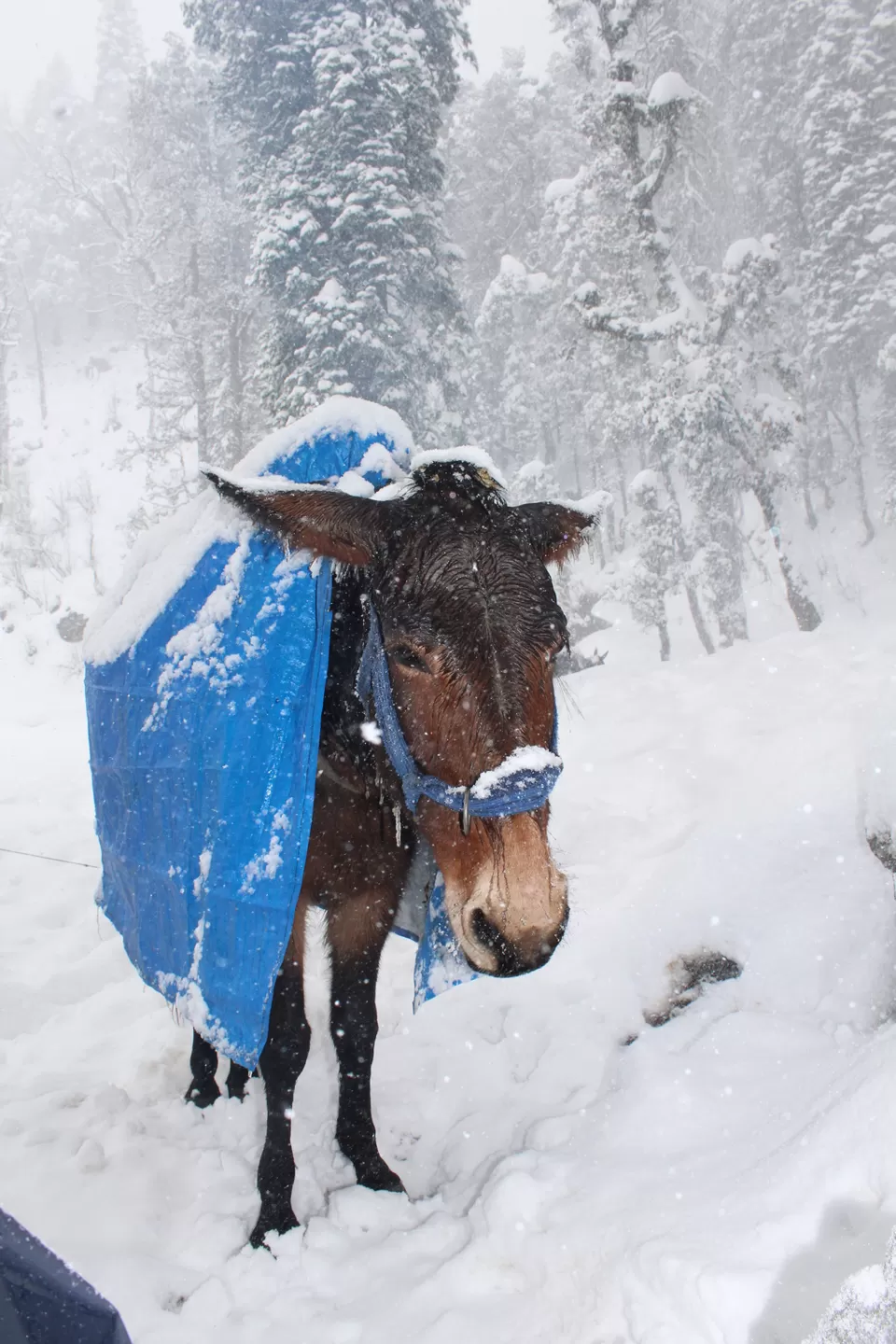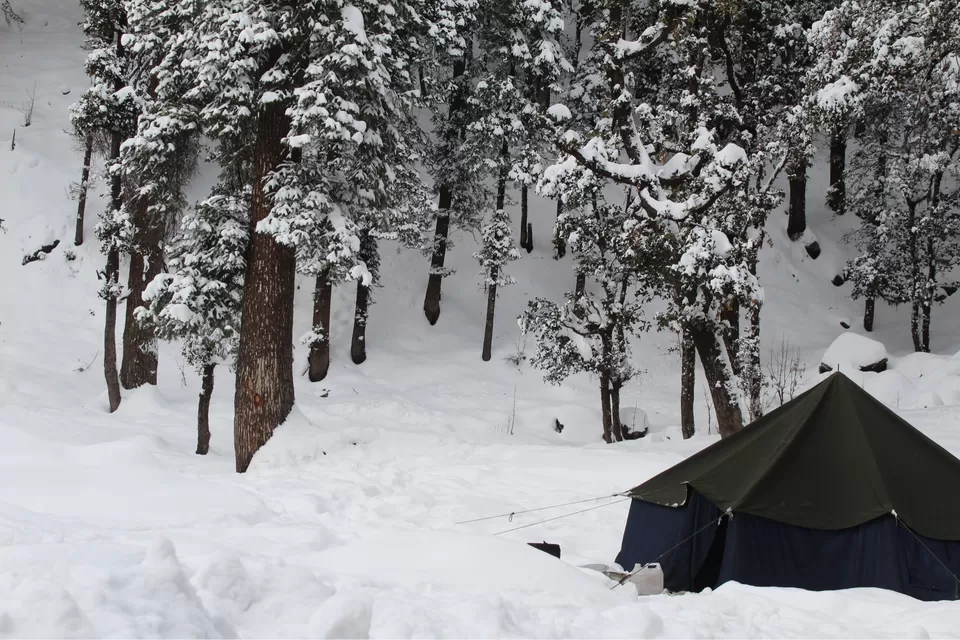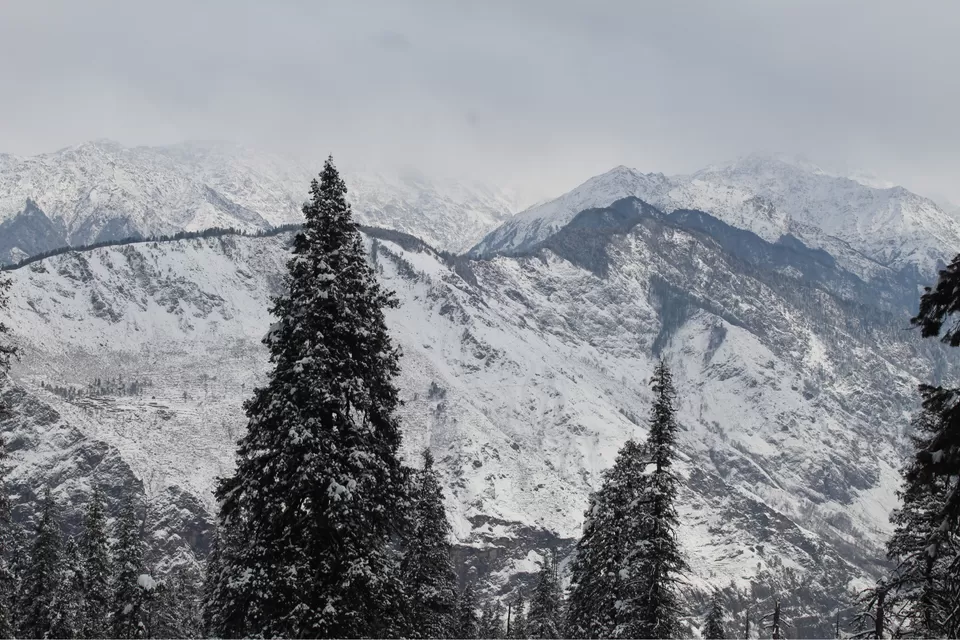 After breakfast ( poha and tea ) we are ready to trek back to sankri and saying good bye to this paradise . It took around 2 hr to reach sankri and check-in to same hotel . Our bags were packed and kept at kedarkantha base camp and our ghodewala picked up and gave us at hotel
He charge us 1000 bucks per day (3000 bucks for 3 days ) . We Explored local village in the evening , overnight stay at hotel
At 8 am, we boarded a ordinary local bus to Dehradun, which charged us 290 bucks.
Reached Dehradun at 8 pm and then overnight journey back to Delhi!
Hope you liked the experience! For any queries or details, feel free to leave you comments or write to us at ..