I begin by saying" Life is a miracle !".
Due to work related constraints, I only had 14 days at hand! OK, now for a quick quiz! What does a Himalayan lover do when they have days at hand? Hmmm, no prizes for guessing though! ;) ;)
Well,I actually wanted to head out to Kaza and perform volunteering services at a cafe and a pet care,but,you see, due to heavy snowfall , buses were not plying to Kaza,so I had to change plans. Since, I had to leave in two days time, I booked Bangalore Delhi to and fro tickets (paid a bomb amount for it) without even deciding where to head out! I had not been working out for a while so trek was a far-out option. After working my grey cells a bit, I decided to head to Kedarkantha trek considering its an easy trek ( I thought that since this year in Jan there was heavy snowfall across the Himalayan states I presumed that there will be some amount of snowfall left) .Off course, not in a million years I would have imagined of the events to come! :)
After Kedarkantha trek, I planned to head out to Himachal ( because Himachal meri jaan- like I mentioned in my previous blog). When I enquired with the trek agency, they told me to join the March 8th reporting batch as there was another girl from Bangalore joining on that date. Now , due to this, I had one extra day before the trek- so I decided to head to Rishikesh-since Rishikesh to Dehradun was only about a 2 hour journey.(Dehradun because we had to report there for the trek.)
Rishikesh
I only had plans to take a dip in the Ganges. My first solo experience was at this place two years back,but,at that time, I was shit scared since it was my first as solo-but that has been the stepping stone for my solo travels - and I cherish the experience deeply!
Anyway, after checking into the hotel,I headed straight to the Ganges- last time she bore a chocolate milk colour(due to floods) - thank God this time I got to see the normal version of Ganges. Suddenly, a thought crossed my mind...Rafting...and I thought why not :) Yes I'm a bit phobic to water person but that hasn't stopped from me from venturing into the waters.
The next day morning when I went to take a dip in the Ganges again - I managed to find a booking agency where they mentioned that they had few empty seats in a raft left.
We were around six of us, the entire rafting experience was exhilarating - What a start it was to the trip! There are two particular points wherein they allow us to swim- since I'm a non swimmer, I was holding onto dear life by tightly holding the rope that surrounds the raft – it was so relaxing as the raft kept moving slowly and I was floating in the Ganges . I did keep uttering God's name though. Since, I had kept my mobile at the hotel, I couldn't take any pics!
I would also like to mention about the mouth-watering aloo paratha at Chotiwala Restaurant- Please try it for yourself when you stop-over at Rishikesh.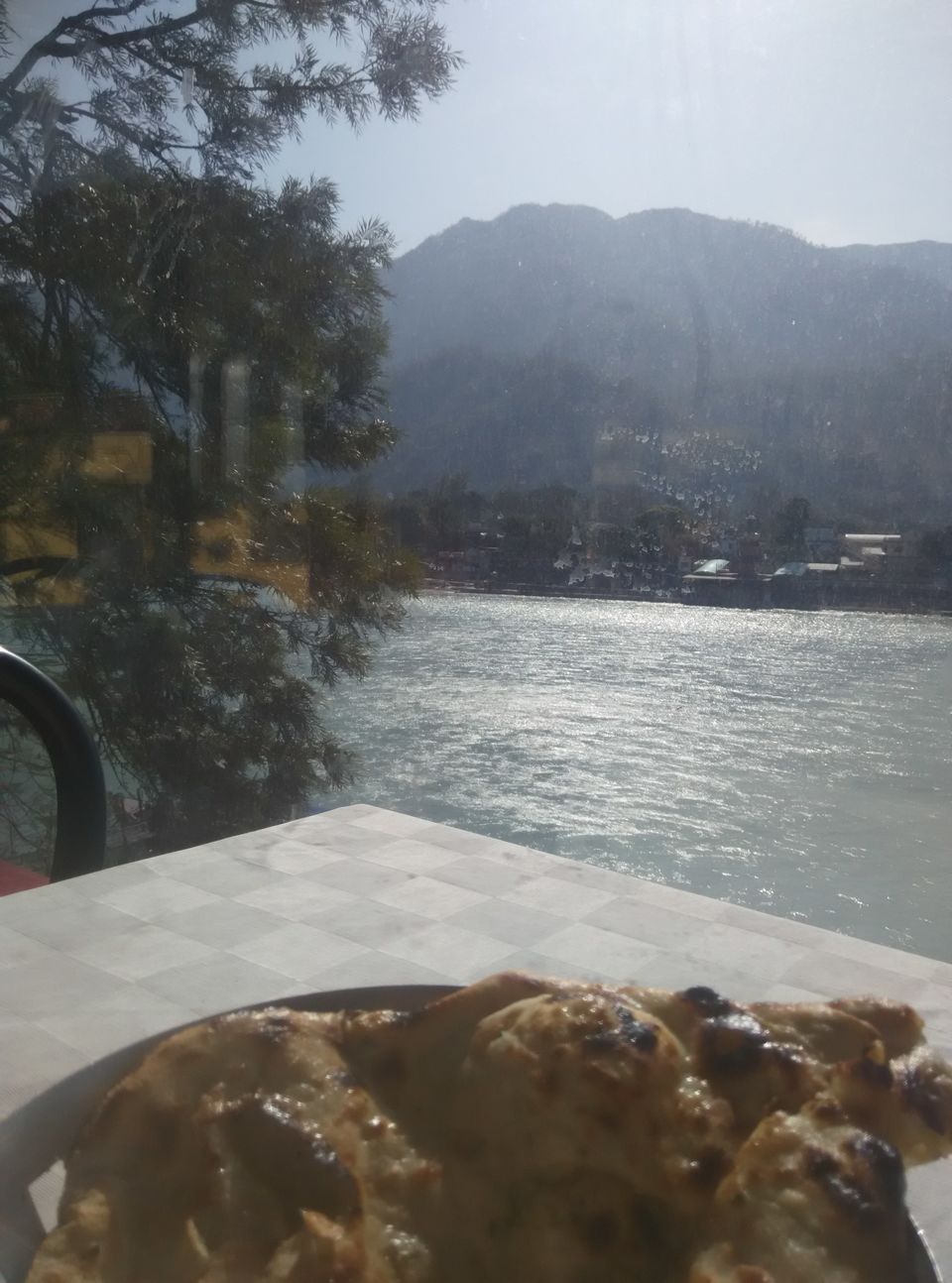 After reaching Dehradun in the evening, I checked into a hotel as suggested by the trek agency along with another trekker(Sonali) who also hailed from Bangalore. But , the ironic thing is, we were the only ones who had registered for the March 8th reporting batch. Anyway, I forgot to mention earlier that before I left Bengaluru I had to consult my orthopaedic since knees are still in recovery mode and he mentioned to consult an orthopaedic at Dehradun and get my knees taped to avoid further injury to my knees. When I consulted the ortho at Dehradun he just laughed about it and told me to enjoy the trek and he said only if something happens to my knee I should get back to the clinic! - I did use knee caps though!
It started to rain in the night and the rains continued the next day morn when we were to leave for Sankri.
Day one - Dehradun to Sankri
Since , we were only two women, they made arrangements for us to travel through bus to Sankri. The journey,might I say, is a beautiful one across the Garhwal Himalayas- you also get to see the unspoilt version of The Yamuna river- though it did keep raining well for almost the entire journey! Travelling in the local bus has a charm of its own - the way the bus meanders across the mountain roads, watching the locals, hearing the pahaadi basha(local mountain language) , getting to speak to the locals who sit next to you and the local language songs that are played in the bus during the entire journey- its a beautiful experience by itself.! The locals informed us that due to heavy snowing we might not be able to go for the trek. Both of us just had to stay positive till we reach Sankri and get to know whats happening!
We reached Sankri late evening and it was raining heavily! Good thing is we got to know that we will be going ahead with the trek though summit to the peak might be impossible due to the heavy snowfall. The child in me awoke as I was soo excited that I'm going to see fresh snow that I was literally jumping in happiness!!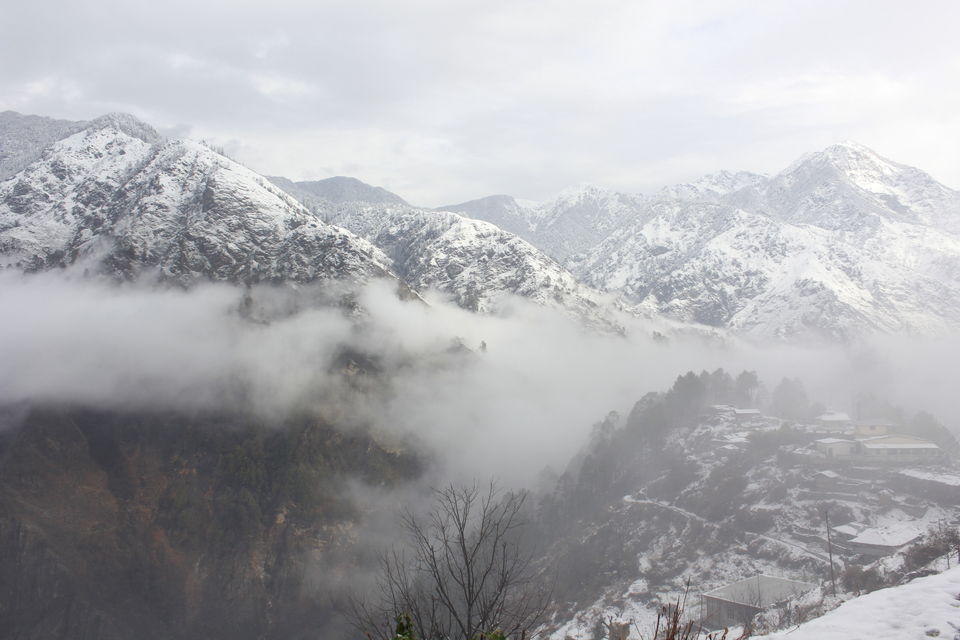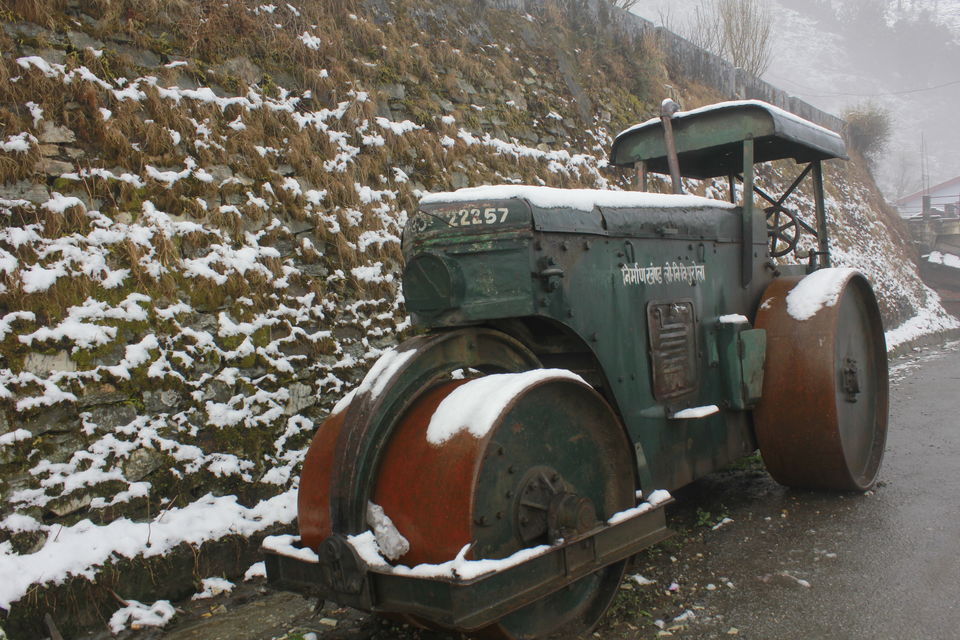 Sankri is a beautiful village- surrounded by the mountains. Sonali and I were staying in seperate rooms.
DAy two- Sankri to Juda-ka-Talab
When morning arose, I went by the window to see the mountains and got the surprise of my life! Overnight it had snowed at Sankri, so it was like a fairy had visited the place who kept blowing white particles everywhere and made it look like a dream! I couldn't contain the excitement and ran out!
After a good breakfast, we left Sankri at about 10.30am as we had to wait till the weather clears a bit! Since it had snowed at Sankri itself, you can imagine the way up to the peak! So basically right from the first step we had to trek in snow ;) As we kept ascending the level of snow was increasing gradually but ,nevertheless, seemed like a fairy tale! And the already fairy tale heightened the fairy tale dream when it started to snow! Yes! Heavens were showering their blessings to this trekker all the way from Bangalore who had a dream of watching snowfall and camping in snow blanket. I enjoyed every second of it! Though trekking in snow and continuous snowfall is a bit more tiring compared to the normal circumstances, I relished the moment- what else can one ask for? Snowing while trekking in the Himalayas :)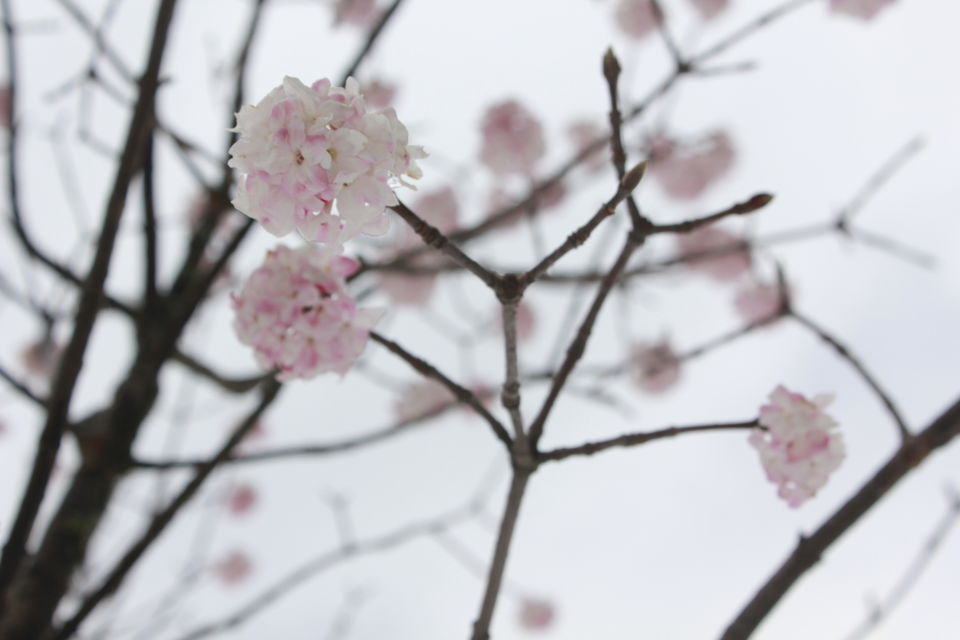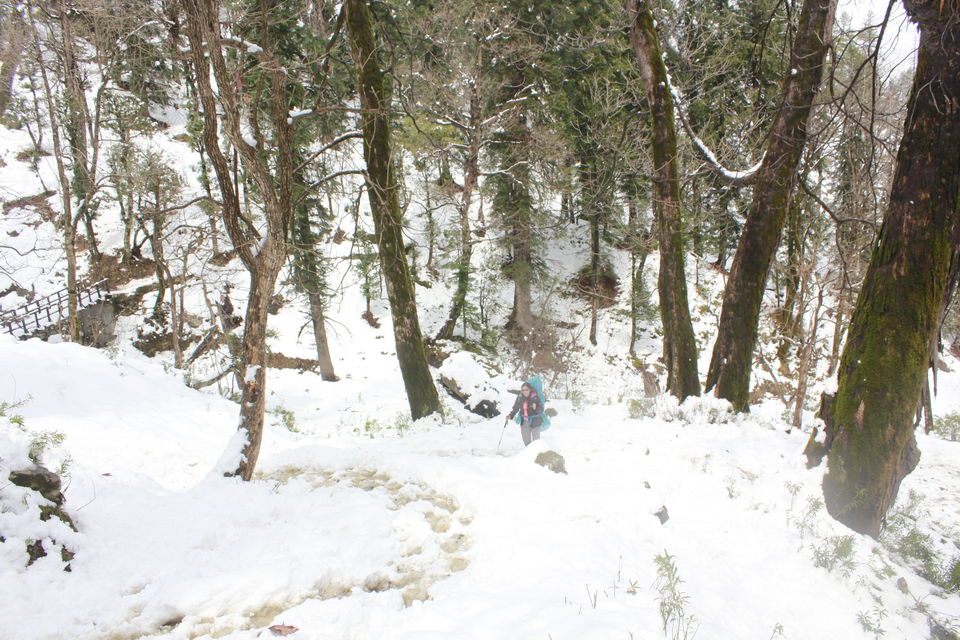 When we finally reached Juda-ka-Talab, the place resembled a magical beauty-something made out of dreams...like we were in heaven. The two blue tents that were put up for us looked like two blue diamonds in an ocean of pearls. When for a moment, I looked up at the sky, the white dust of snow, gently falling on my cheeks resembling icing powder made me quiver- Romanticizing nature!! ;) The trees were stained with white. The ground resembled a smoothly finished cake with white icing! Two dogs had followed us from Sankri and they were playing in snow as if it was sand.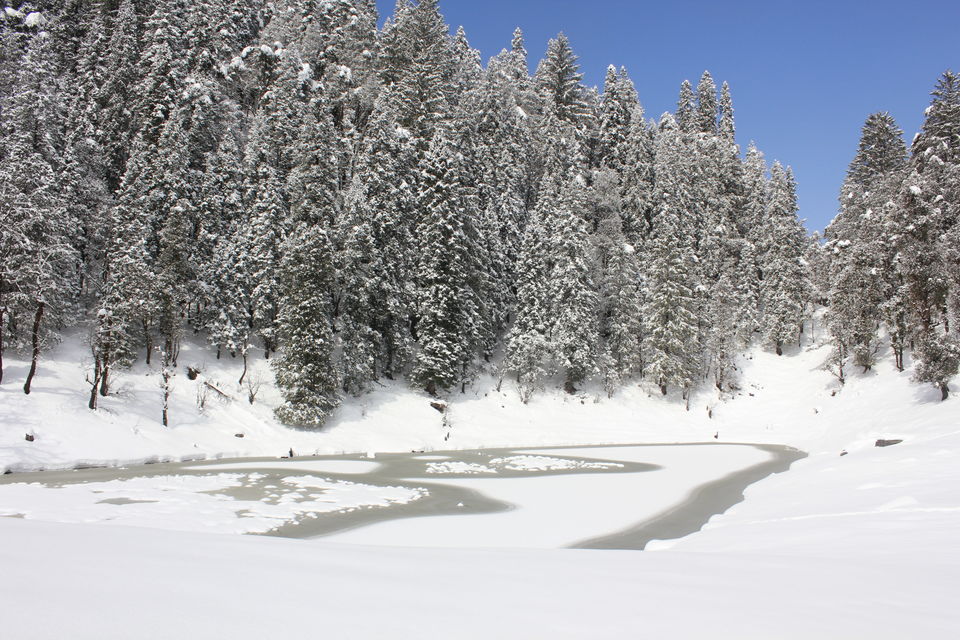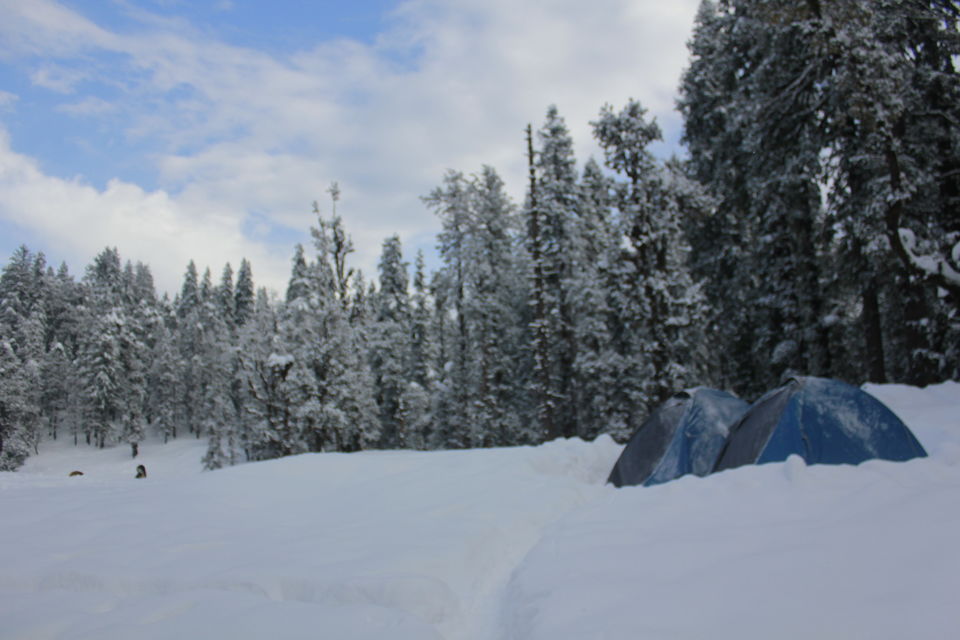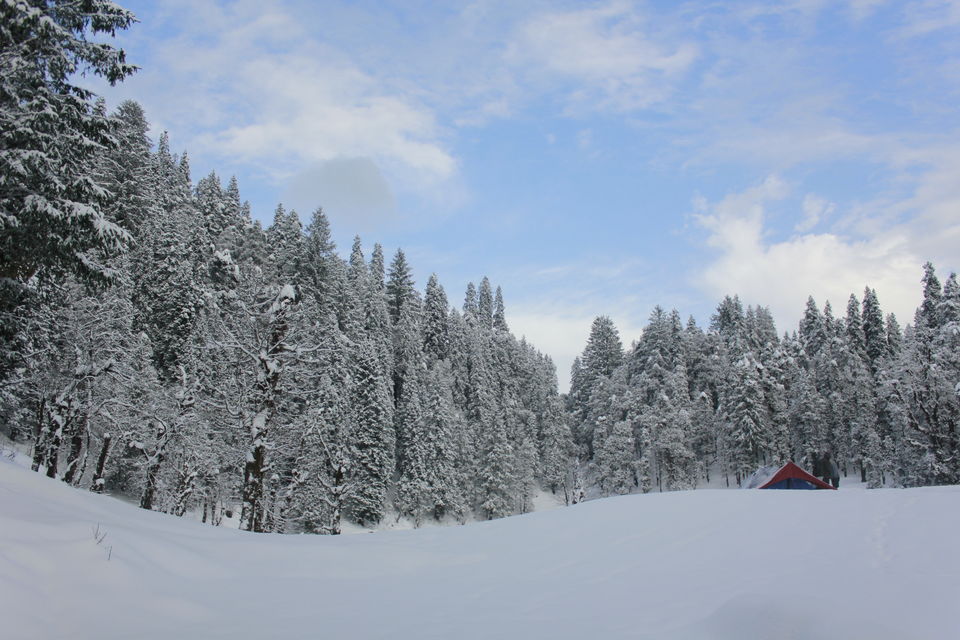 Since we were only two of us , we had the privilege of eating our food inside the kitchen tent! And Juda-ka-Talab - a small pond was completely frozen - resembling a frozen lake.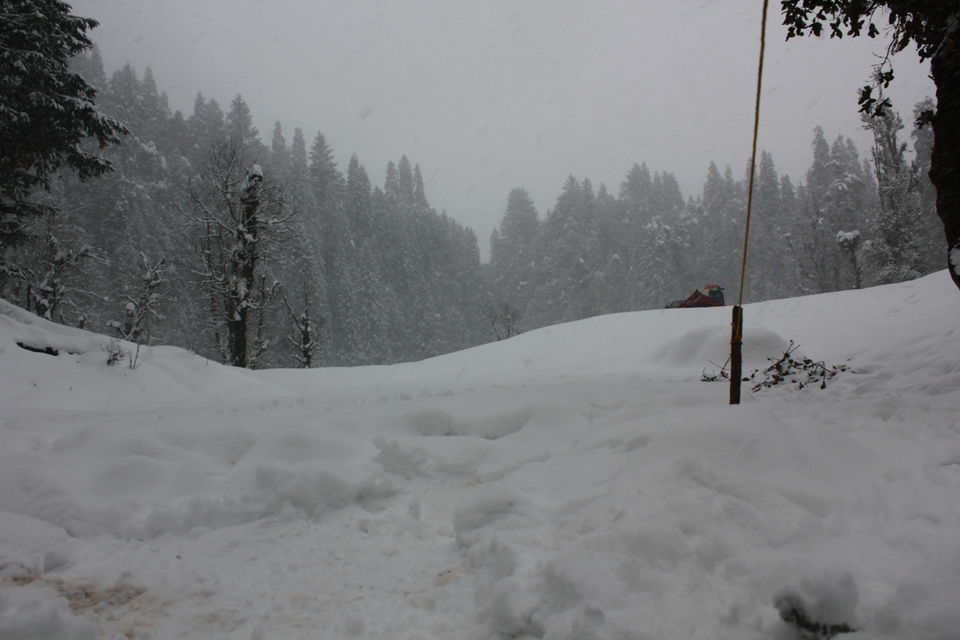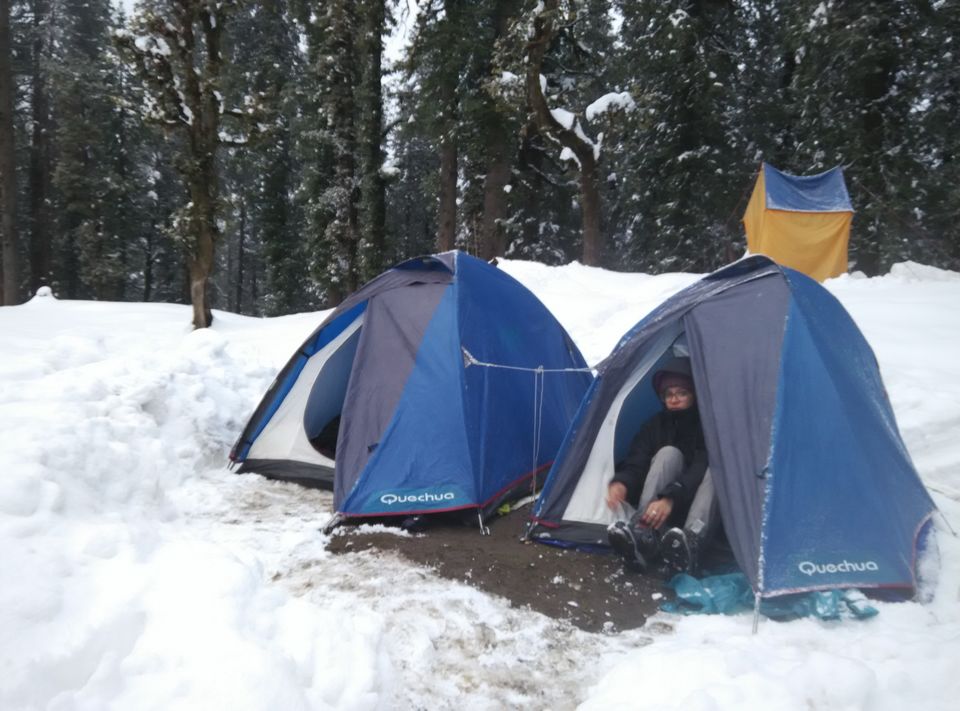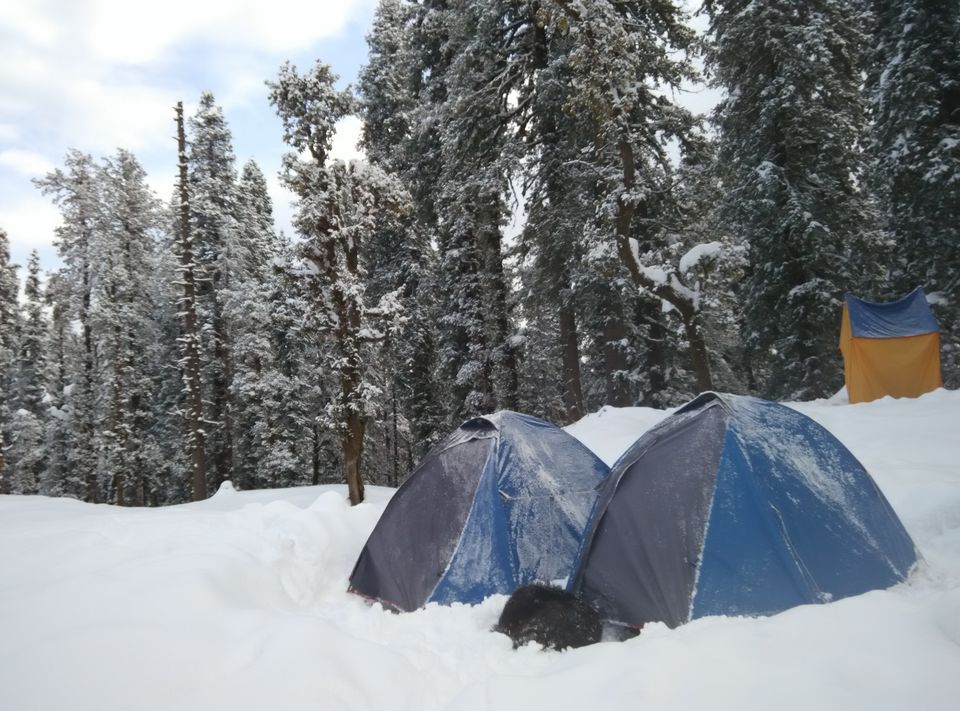 The snow continued throughout the night. The cook and guide would come by often and shake our tents to shake off the snow which would keep mounting on the tents.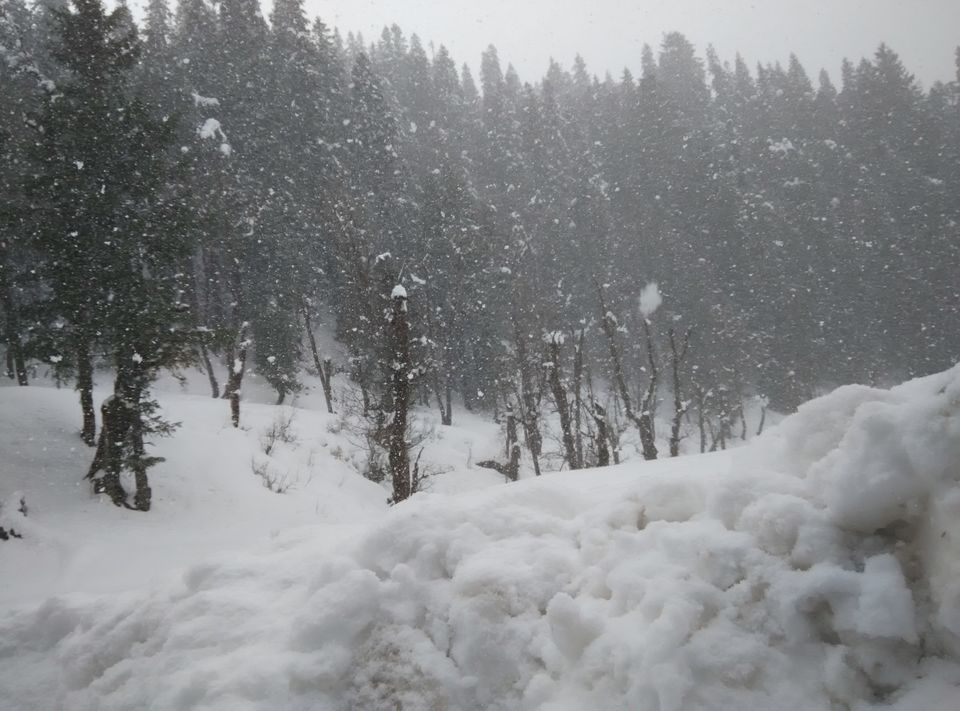 Day 3 - Juda-ka-Talab to Kedarkantha base camp
The next day morning, for few minutes, the sun peeped through the grey clouds which were looming large. The shades of yellow cutting through the white tainted trees looked like golden threads among the white blanket. The warmth of the sun was soo comforting!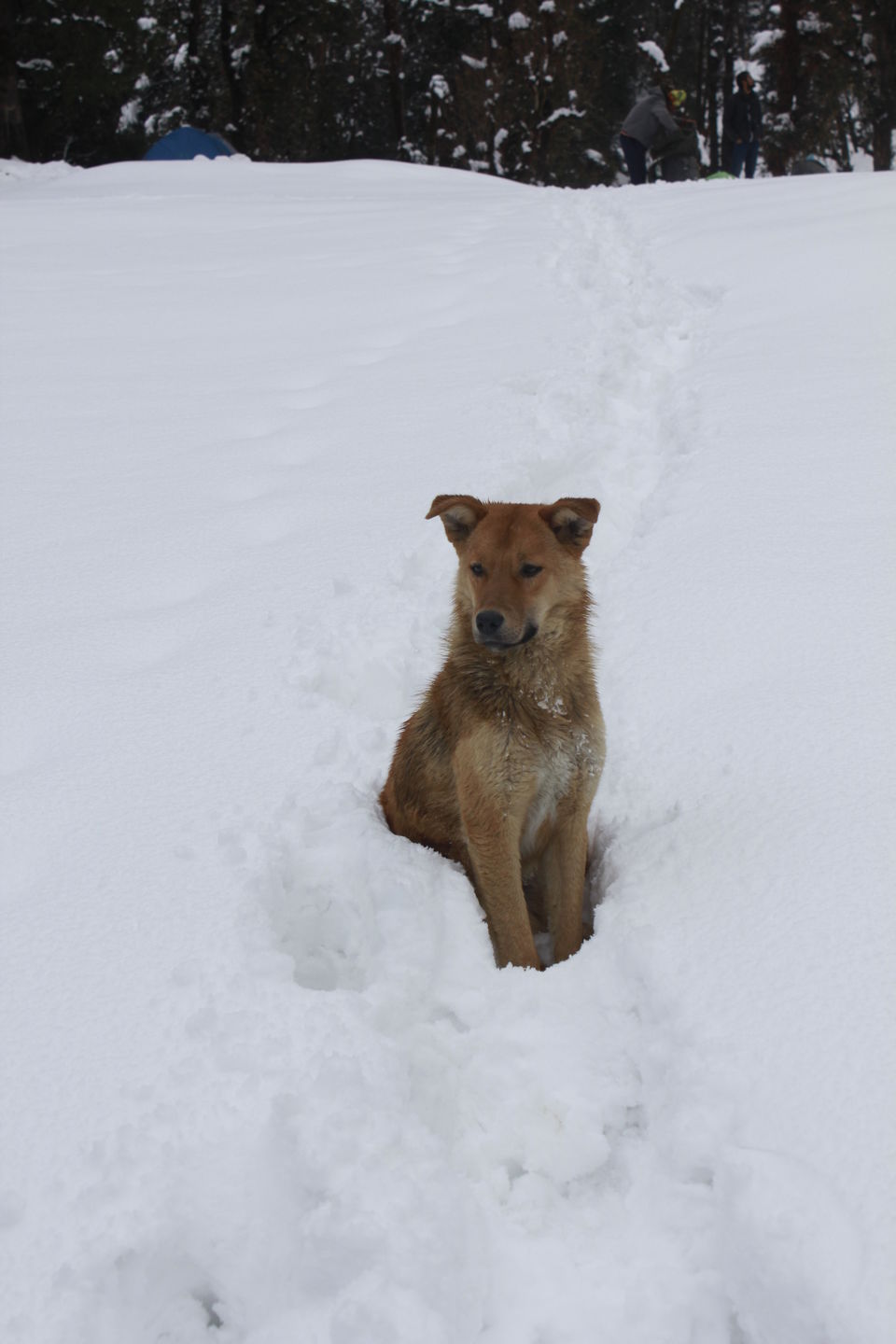 Picture this- the blue sky, white tainted trees and then the white blanket of snow- so surreal that the entire scene painted my heart with joy! As luck would have had it, it lasted all of five minutes and then back to overcast sky.
We took around two hours to reach the base camp- the more than 2 feet of snow made the hike difficult- no complaints though as I absolutely loved it !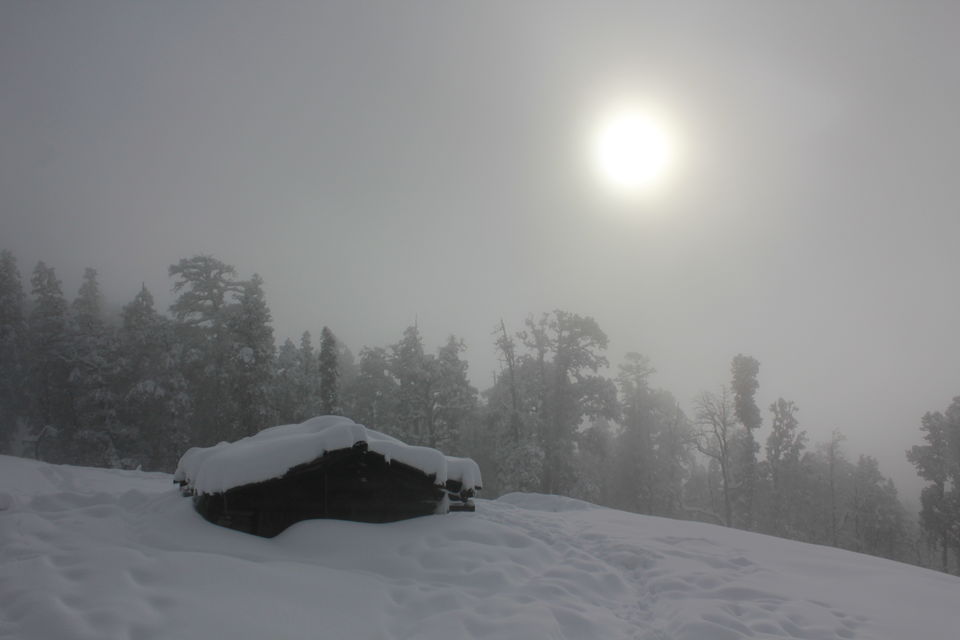 There were two wooden huts at the base camp within a distance of 50 metres between each. The first hut in which we stayed, it was as if the snow was hugging and clinging on to the hut- the second hut was even more engulfed in snow. The moment we went inside the hut, it started to snow again! The guide created a campfire inside the hut and there was an opening right above it from where snow fakes kept falling inside! All the four of us stayed in one hut!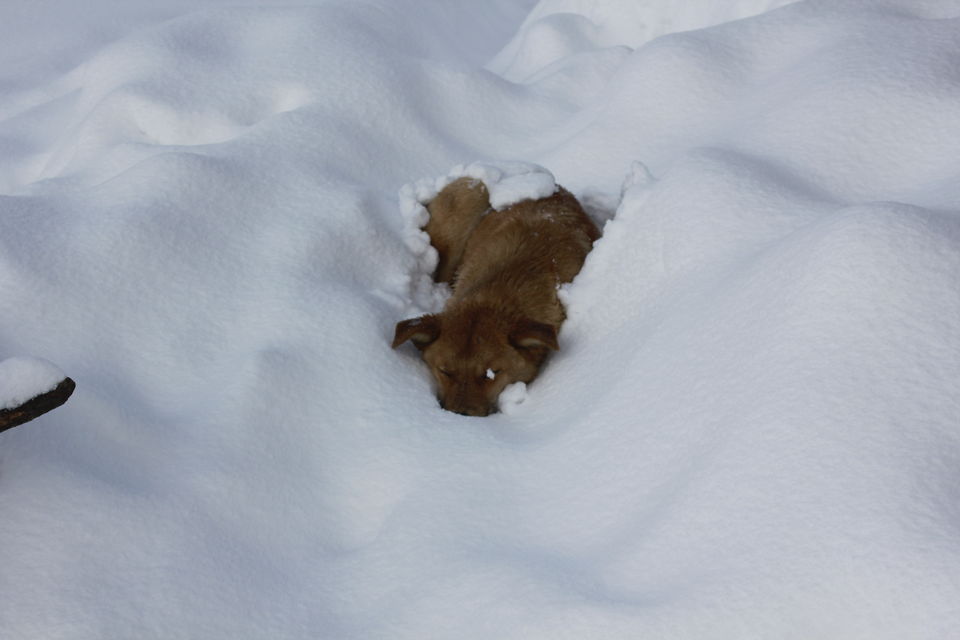 In the evening, suddenly it started looking bright- assuming the sun is out- when I peeped outside - Surprise! Surprise! At one side the skies were clearing and painting themselves in a canvas of blue and at one side it was still snowing!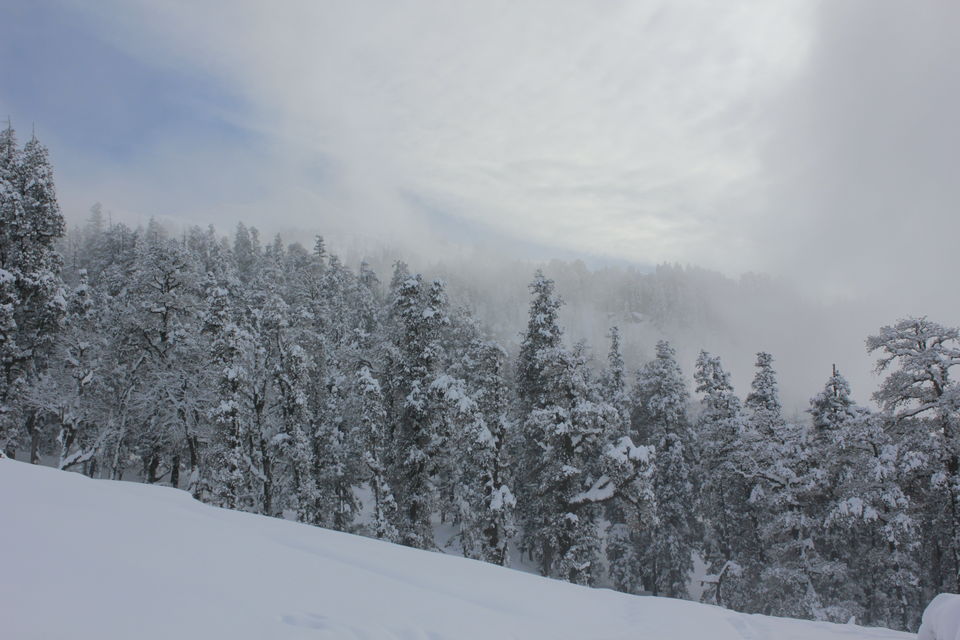 We rejoiced at the sight of the sun! A welcome relief! Warmth just like the warmth of a loved one when you hug them! Sonali and me were astounded to see the beauty surrounding us! The Kedarkantha peak looked spotless white - off course, the guide and cook looking towards the peak said ...mar jaayenge hum agar wahan jayenge..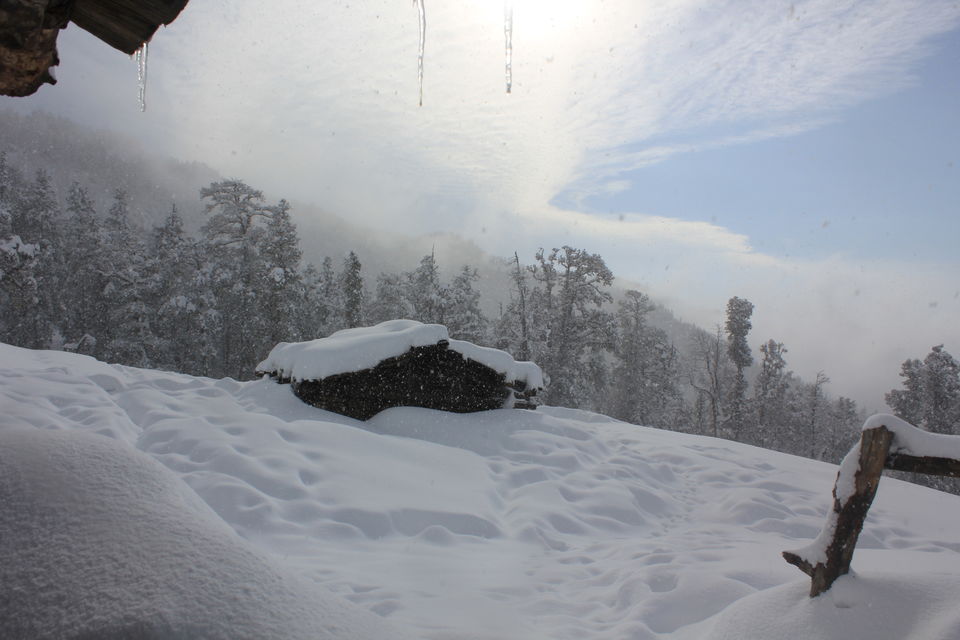 We were mesmerized and completely bowled over by the beauty surrounding us. My eyes took a beating! Few minutes and then back to snow-fall!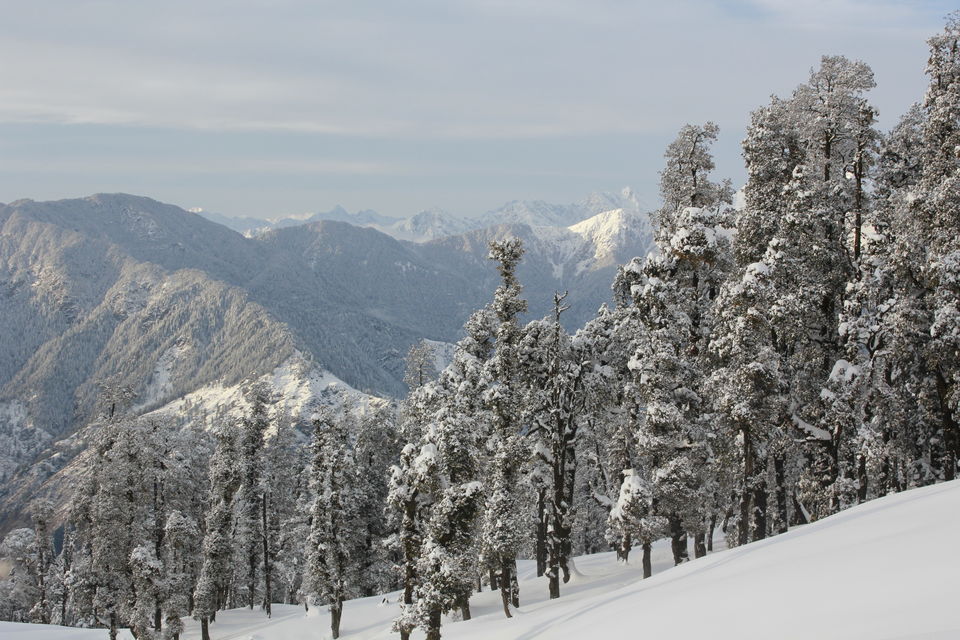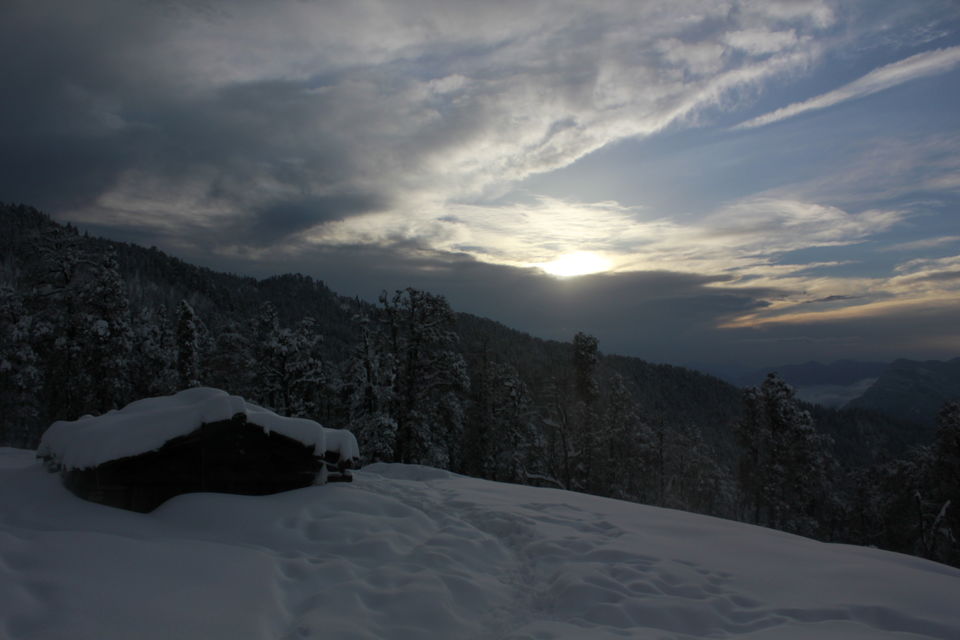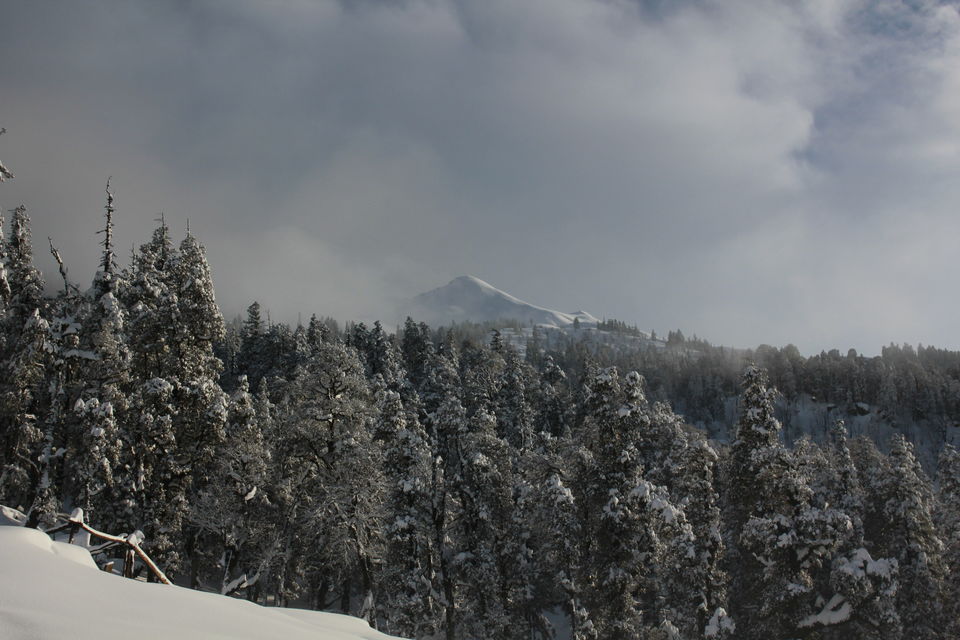 Day 4- Kedarkatha base to Sankri
It had been snowing the entire night so the snow was well above four feet !The other hut was almost submerged in snow! Well, now for a funny situation- no matter what the circumstance you have to do your morning work and related ablution, isn't it?- now you cant tell your body that its snowing and cant go outside! For a change, the morning work had to be done in doggy style - dig out fresh snow- do your morning work-and then cover it up with fresh snow- all this with the continuous snowfall - as if this wasn't enough- the two dogs that followed us presumed I'm giving them food and were beside me! Funny and awkward situation!
By the way, we were the only ones at the base camp :) Then the cook and the guide mentioned to us if we don't leave now and if the snowfall continues there are possibilities that the entire hut will be submerged in snow and that will become a life and death situation.
Initially, we planned to head out to a village(forgot the name) for the night and leave to Sankri the next day. We had to carry the sleeping bags, which was more than 2 kgs, since the guide and cook had to carry the tents and other kitchen utilities. We had to take a different route for that village- we had to trek straight down from our hut- our guide was leading since he had to pave way for us...he was about 15 steps away from us and we could see that the snow level was around his chest- he's a more than 6 feet tall guy- so now me being a 5 feet 3 inches person I would basically disappear in the snow -so they gave us signal to get back near the hut and we started our way towards Sankri.
I fell down innumerable times in the entire way back to Sankri- but absolutely loved every bit of it! I guess it took us around 5 to 6 hours to reach Sankri - the entire way we had snowfall- blessings from above to make it stoned in our hearts forever!! When we took a break in between and when I lifted my hands to see the snowfall falling on my gloves- that star shaped snowflake - it bamboozles me to think how can such a perfectly shaped snowflake fall from above! It was magical to see it though!
Watching snowfall while sitting in a hotel room is one thing,
Watching snowfall while driving in your car is one thing,
Watching snowfall while your trekking is ...completely magical!
Day 5 - Sankri to Dehradun
When I woke up at 5am, It was a full moon! The full moon emitting its light on the mountains and the clouds wading through it was a sight to behold! Oh! What beauty! Thy fill my eyes and soul with happiness!!
When I reached Dehradun and while I was awaiting for Dharamsala bus ( randomly had decided during the trek to go to Dharamsala to experince para gliding and Truind trek), I was inquiring with a couple who were waiting for the same bus- I got to know she's an Everest summiteer! Well, the odds of meeting an Everest summiteer while waiting for a bus!
Mcleodganj
The next morning, we reached Dharamsala around 5 am. When I enquired with others, I got to know that since there was an ongoing Dalai Lama program for four days - getting accommodation in Dharamsala and Mcleod will be impossible. That was a shocker to me, since I wasn't expecting that - but I didn't hit panic mode- just when I was wondering on how to go about the situation, another bus from Delhi came by, from which a monk and his family disembarked and the monk was guiding few foreigners on how to go about in Dharamsala! Now, I went unto him and explained my situation, he said not to worry and he will find a way- then he made me to go with his mom and sis to Mcleod and that they will help me in finding an accommodation! When we reached Mcleod and we enquired for about 15mins -no luck. And then, we came across the Everest summiteer and her hubby. The family with whom I was --mentioned to them that I'm in need of accommodation, then they told me to join them- though they know localites here, still they were out of luck!
We searched for about 1.5 hour for accommodation in the freezing weather carrying both my bags, in vain. There was a moment when they met known people and they mentioned that they can accommodate the couple and not me- the couple mentioned to them that I'm with them and I will be left out! I was flabbergasted! Then upon someone's advise we headed to Bhaksu - about 2 kms from Mcleod. Initially, we were out of luck there too, but after 20 mins or so of searching we finally found a hotel! There they planned to charge me 1000rs for accommodation- but the couple bargained with them and they only charged 600 rs! I don't know if I can ever repay the gratitude shown by them to me! Love from above and the mountains :) :)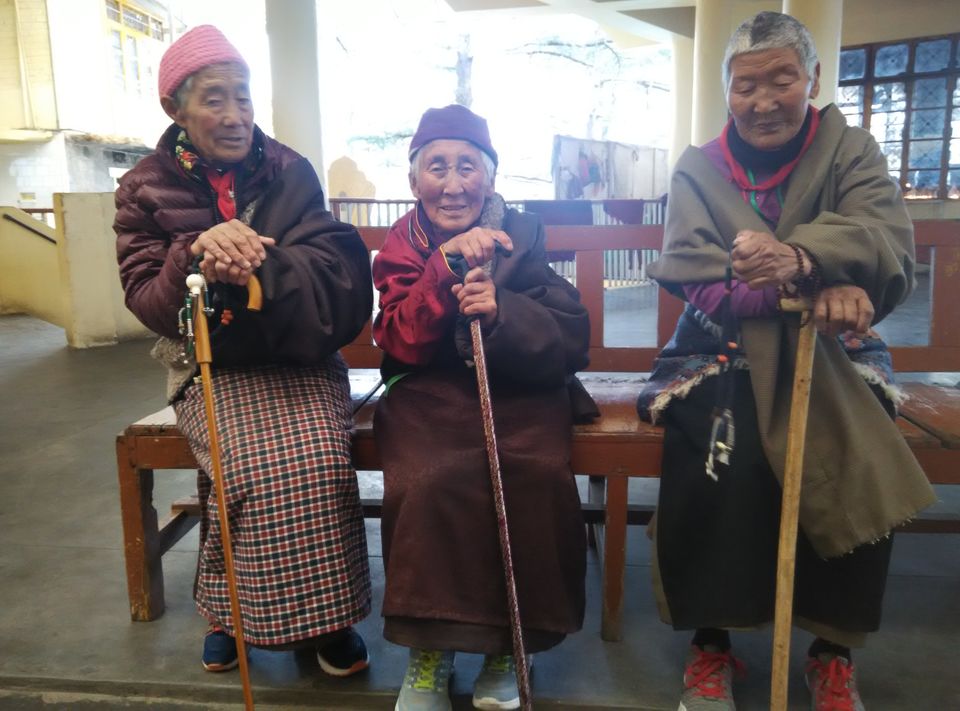 Solo traveling is amazing...you think you're alone, but you aren't!!
I shall end the really long blog here- I did go for para gliding at Bir Billing- was completely stunned to see the Dhauladhar range from above. Due to heavy snowing in the Truind region , Truind trek was banned - nobody was allowed. So ended up shopping like crazy at Mcleod, saw Dalai Lama preaching in his temple!!
At the end of it all- A happy soul!
I guess that's why they say - Bhagwaan jab deta hai..to chappar phaad ke deta hai!! :) :) :)
Frequent searches leading to this page:-
top hotels in dehradun, dehradun tourist places hill station trip, places to go in dehradun at night, best dehradun tourist point, dehradun sightseeing packages