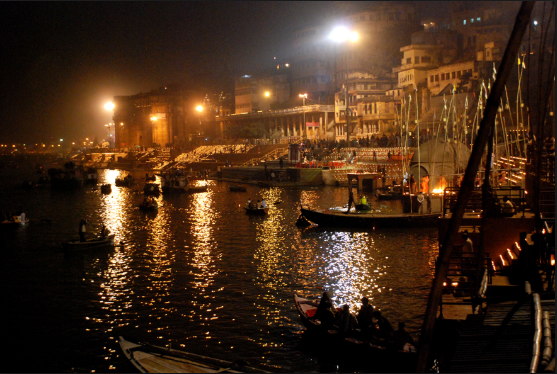 New Delhi to Varanasi by Swatantrata Express(as it was the last min plan, the only tickets available) it took us around 11 hours to reach our destination. Train Status: Clean, affordable, As it was my first train trip I found it quite comfortable and adventure. No we didn't miss the train in the middle of the jungle, J.K but it was still a cool travel. Boarded the train at around 8 Thursday evening and had our Good Morning in the city of God, Kashi.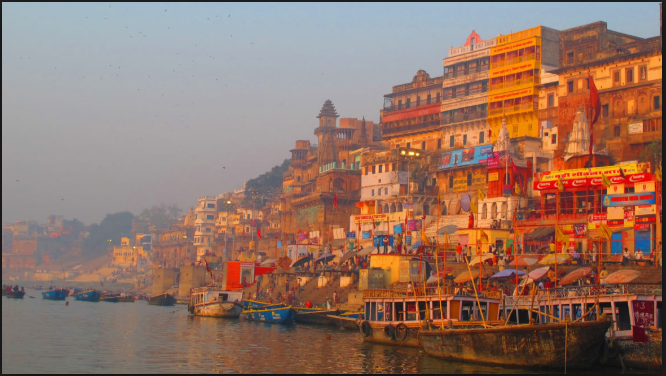 The moment we got the the train station, I just can not explain the Vibes, indeed no words are enough to explain the vibes of the oldest city of the world.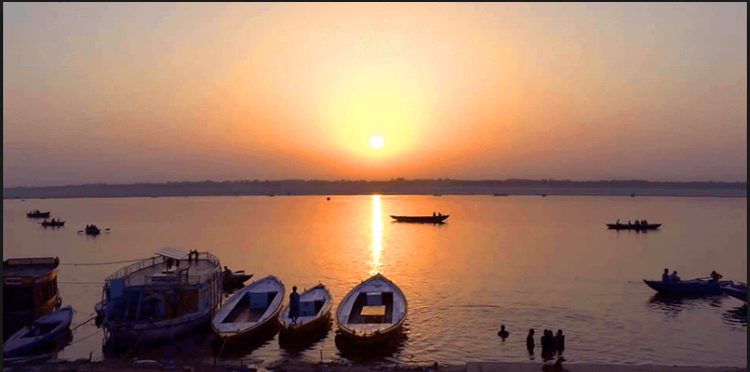 Every one is so friendly and super excited to tell you their Banaras stories, from Auto guy to Rickshawala, Polite and super friendly. (But my friend told me to beware too) But while you are traveling be a traveler talk to local people and know their stories. Its fun...:P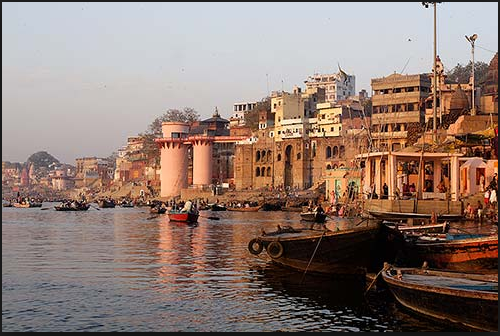 Had our Breakfast at some local street shop, it was a very small halwai shop but food was lip smacking. Tried Chai, kachori and aalu ki sabji and paired it with Jalebi. Uffff!! I am missing Varanasi again.
Reached our Hotel HHI Varanasi, did early check in, Staff was good, Rooms exceeded our expectations, Pool clean, and food was awesome.
Tip: Don't book hotels near Airport its too far, try booking hotel near temple or Ghats.
We rested for few hours then went for darshan.
The actual Vibes : As we were reaching near to old city, just the wow feeling. like you are at home of Bhole Baba.
Old city is like Purani Delhi.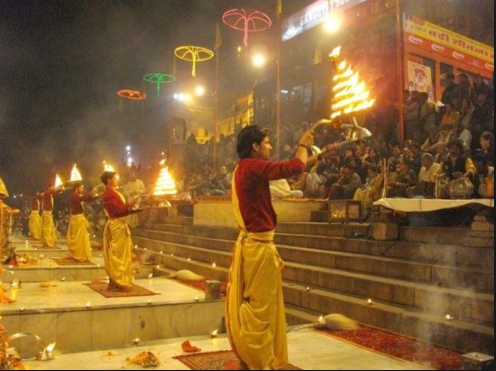 We decided to go for Ganga Arti first otherwise we would have missed the life time experienced. We went to the ghat darshan on a boat and then saw the Arti from that boat only.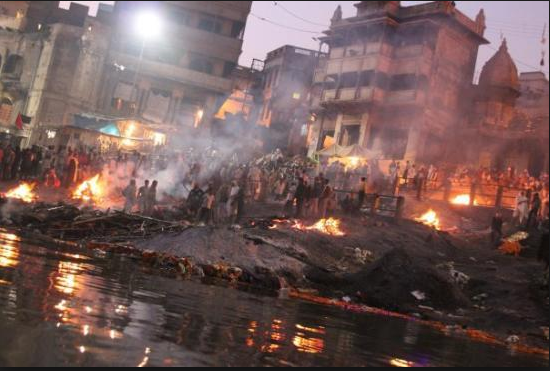 Ghat seeing from boat is awesome, It starts from life (Assi ghat, to death Manikarnika ghat. Goosebumps you get when you are spending a moment of your life experiencing death it a pure divine feeling. Everyone should experience it!! Must experience.
You can skip watching arti from boat just get seated on the stairs for the perfect sight of arti.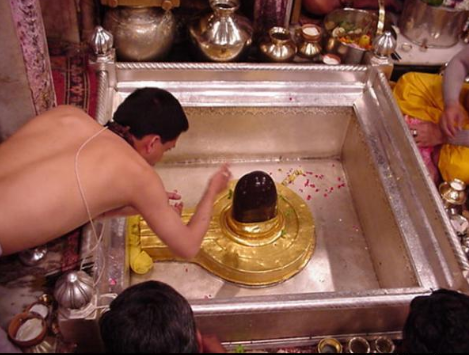 After Arti we went for Bhagwan Vishwanath Darshan. I cannot write more... I am still sinking in that feeling of staying there forever. Witnessed Baba Vishwanath Arti, spent some good time in temple. Now this is what people call peace. No money no job no family nothing can bring this peace in the life ever... Trust my words. I cannot write you have to experience this peace.
After coming back from there, there is another temple in mail market Guru brihaspati temple. As Guru brihaspati is the guru of all gods his temple is made on the higher level than that of Vishwanath. Try asking stories of the origin from the Priest.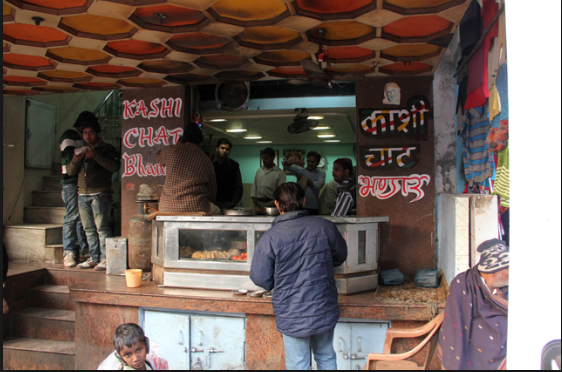 Yessss Now my favorite part fooddddd!!! That too Chatttttt!!!
Best chat of Banaras : Kashi Chat Bandar.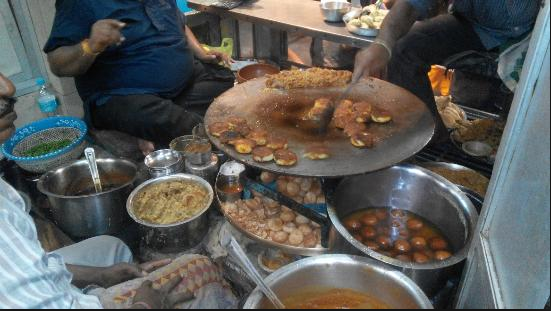 Everything is out of the world but Must try is Tamatar Chat.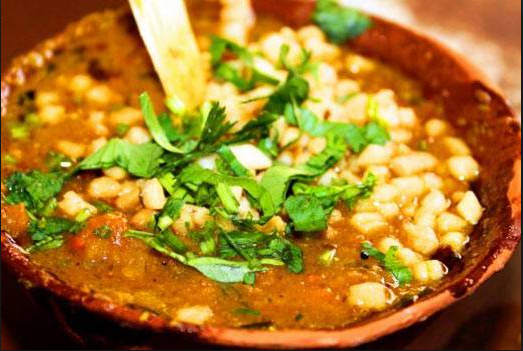 Had dinner at hotel and slept.
Day 2 Explored local market, Bought some Sarees( Bargaining is must) Bought some Banarasi dupattas or Sarees, Gifts for Friends.
Ate Ate Ate. Try South Indian on the Mandir lane in Breakfast. Batti Chokha,Malaiyo. Lassi is must have.
Sit on any ghat and spend hours, nothing could be better than that.
Day 3
Had a morning flight back home. We will definitely visit Sarnath next time.