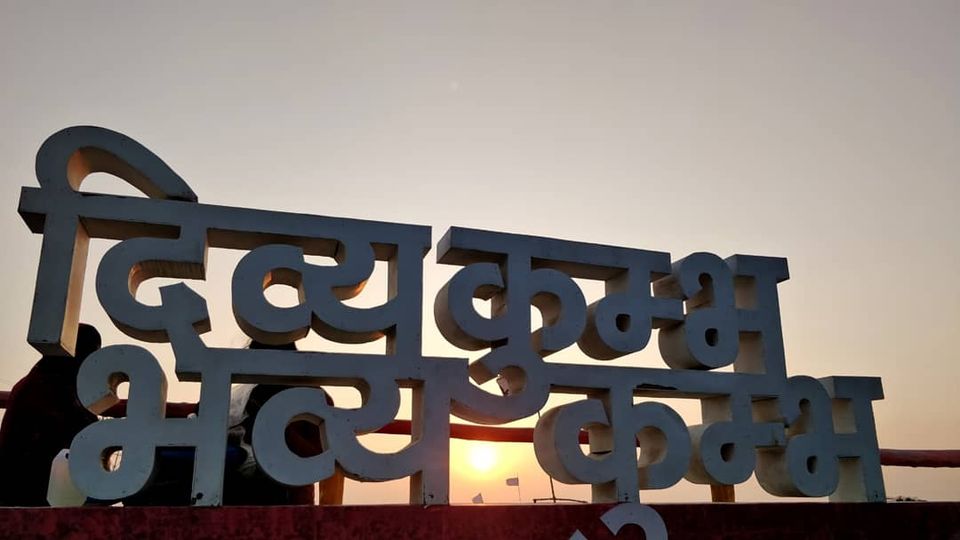 Kumbh the name which no one is unaware of. Biggest gathering of people for longest religious festival. The fair is held at four pious places of India every 3 years.
We left from chittorgarh junction by ananta express.  Though the train took more hours than expected but no other time can be better than the time we reached there.
It was 2am and whole station was reflecting art through painted walls and doors. It had a large shed for devotees outside its vicinity. Undoubtedly amazing arrangements have been made taking care of all the basic facilities a person need.
When we reached at the bridge that connects city to the place where fair is held, the view was mesmerising. Endless lights were shining as if you are in ocean of little moons.
Ways were clean, roads broader and sanitation facility at every 300 meters that too clean and upkept, definitely left me surprised. As I never thought this to be this good.
We stayed at a tent in the fair and left for holy dip in Sangam. Weather was extremely cold. It's never bad weather it's bad clothes only.
My mistake of removing sweat shirt costed me cold, shivering hands and biting teeth.
Coast of River was clean with sand bags on the edge followed by dried grass, and had numerous changing rooms.
A boundary in the water is also made for safety of people taking bath.
Every now and then you can find devotees worshipping holy water with red cloth and flowers. And every now and then you can find a person cleaning the water so every next devotee taking bath can have a proper dip.
My dip and dive in water was quicker. For body was almost in frozen state.
Even two cups of tea couldn't help. Finally the sun rised and I sat near the fire to bring back my body to normal.
Then we headed for darshan of Sankat mochan hanuman temple. The idol of lord Hanuman is in lying state here. And then we went to Allahabad fort. It was good..
Finally we roamed in the streets of fair where you can find Beautiful pandals of saints. Some are like palaces.  There was one pandal which was made up of wood and thermacol. No one can believe that a palace can be made out of it.
The experience was beautiful and different from expected.
PS : If you hate crowd , If you dislike religious gathering, if you think more people means more filth, still go there and get lost in spiritual divinity. For I am also a person who dislike these things. I was unsure till the moment I arrived in Prayagraj. I thought that i won't be able to adjust. But i was completely wrong.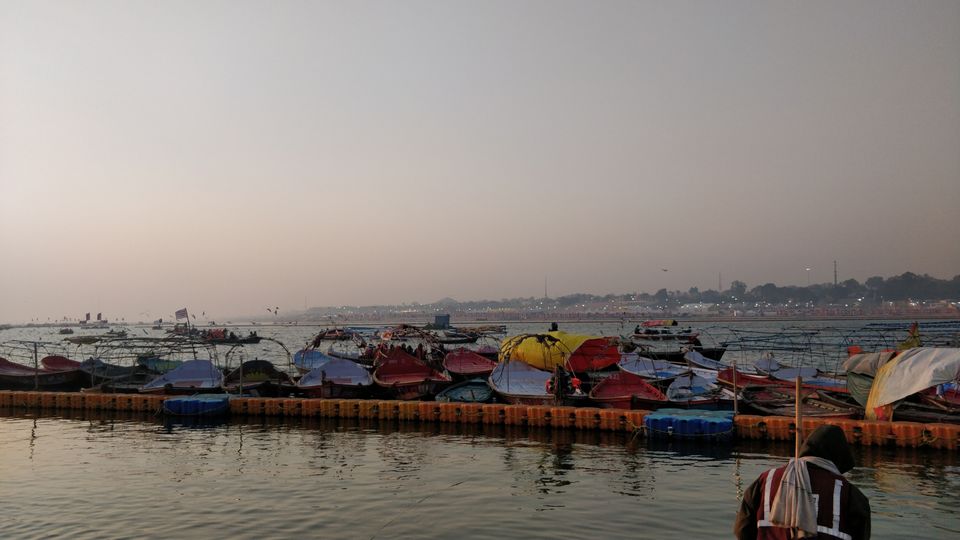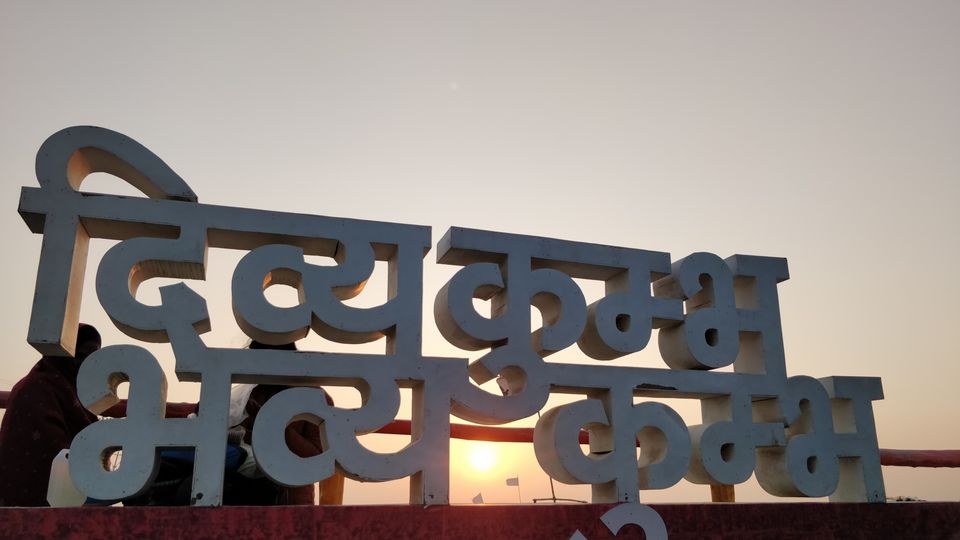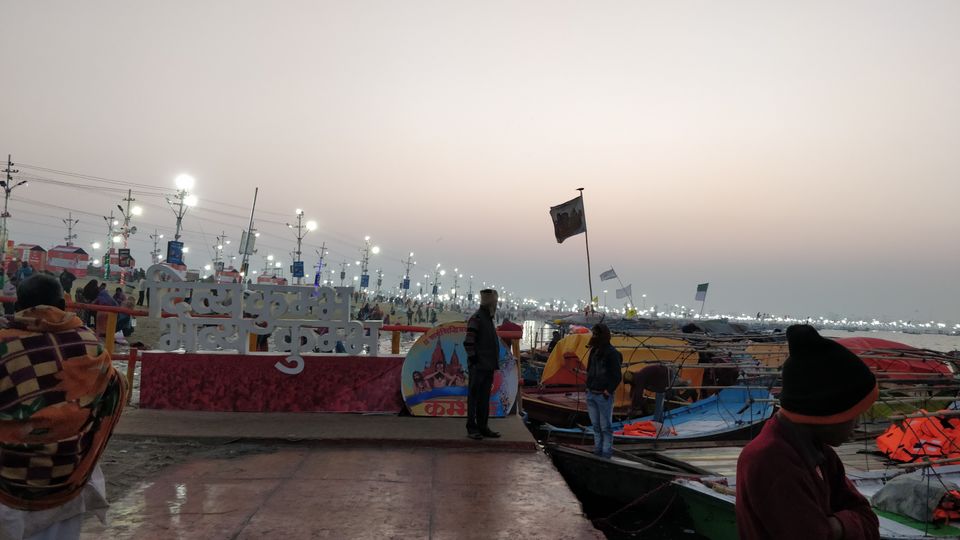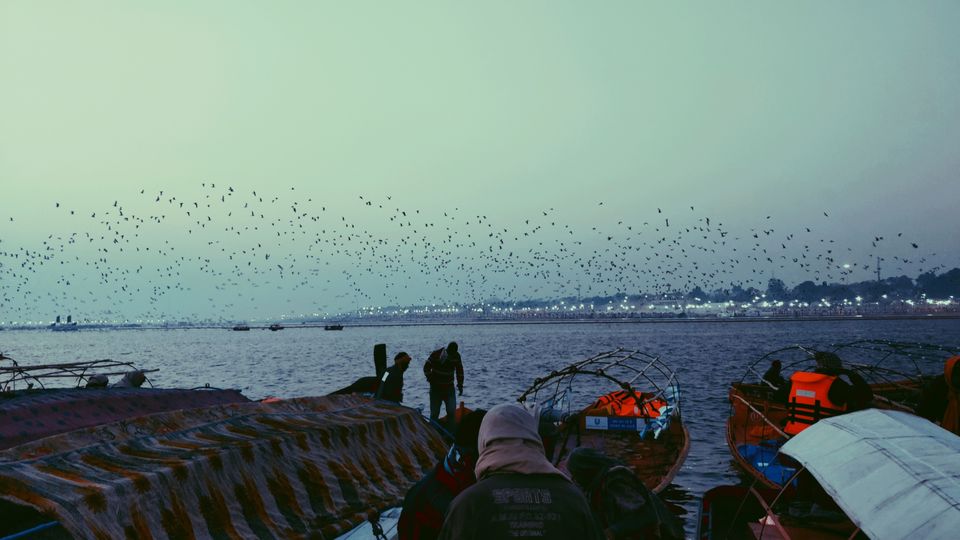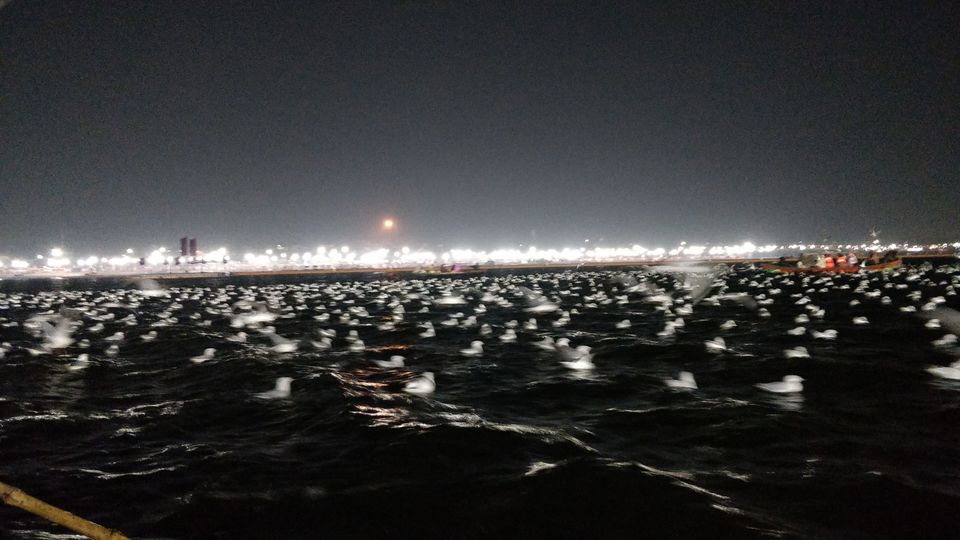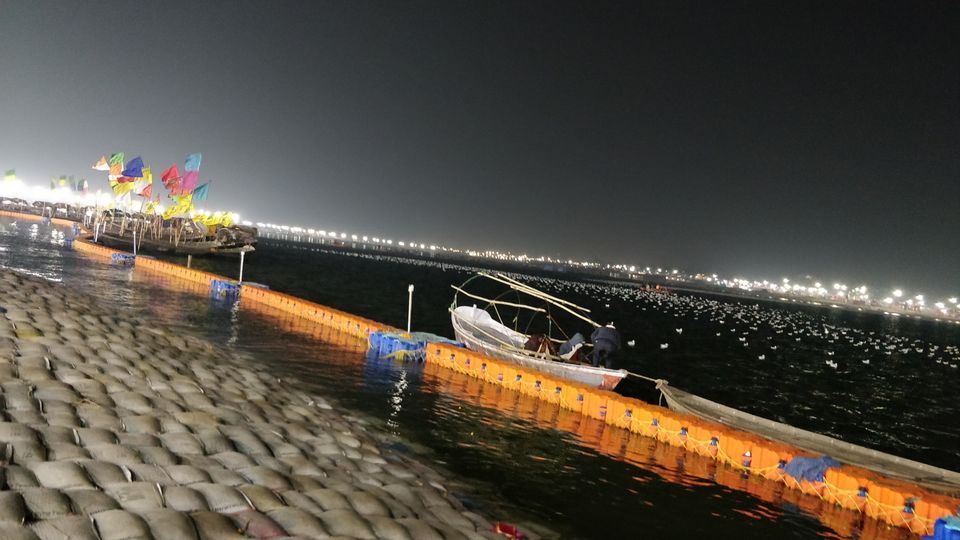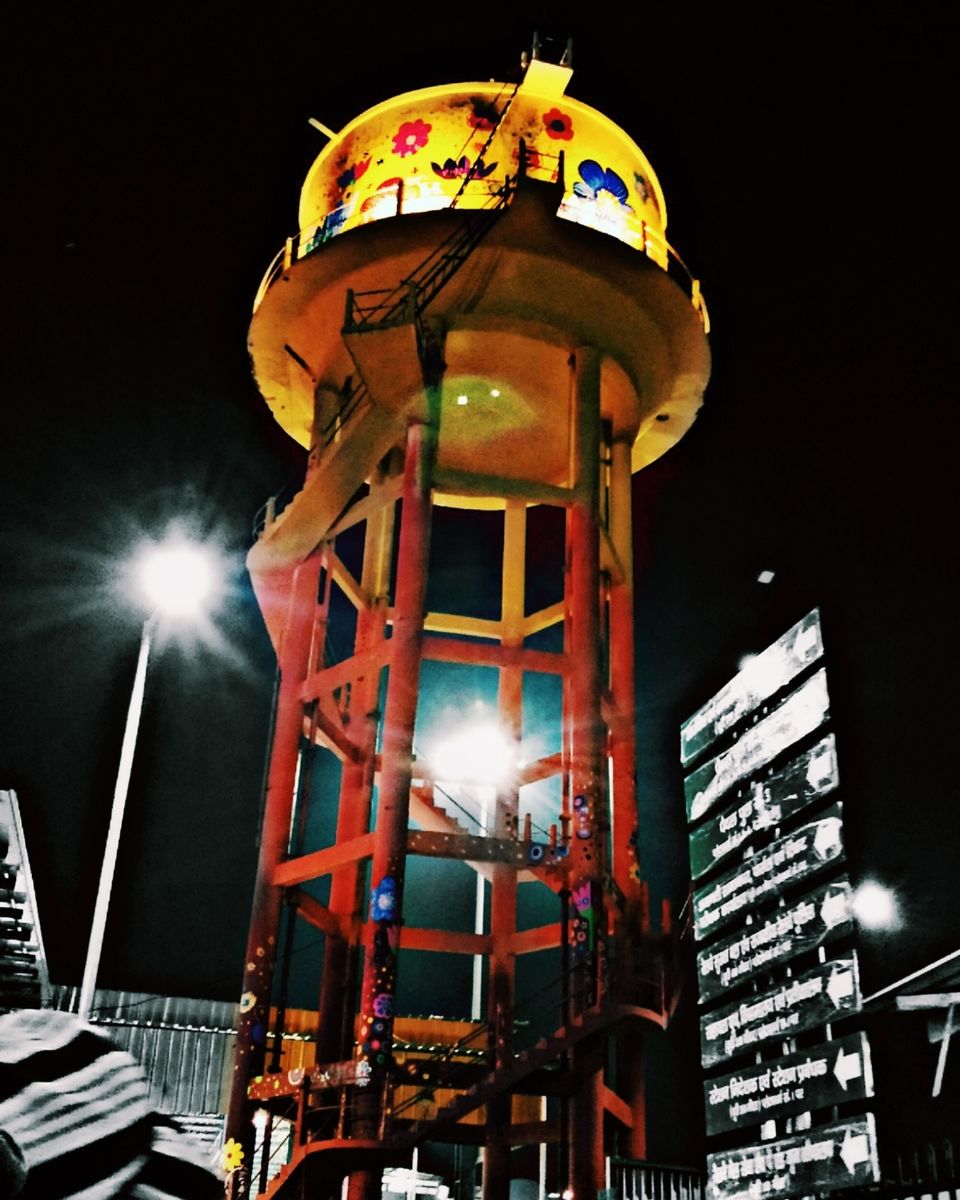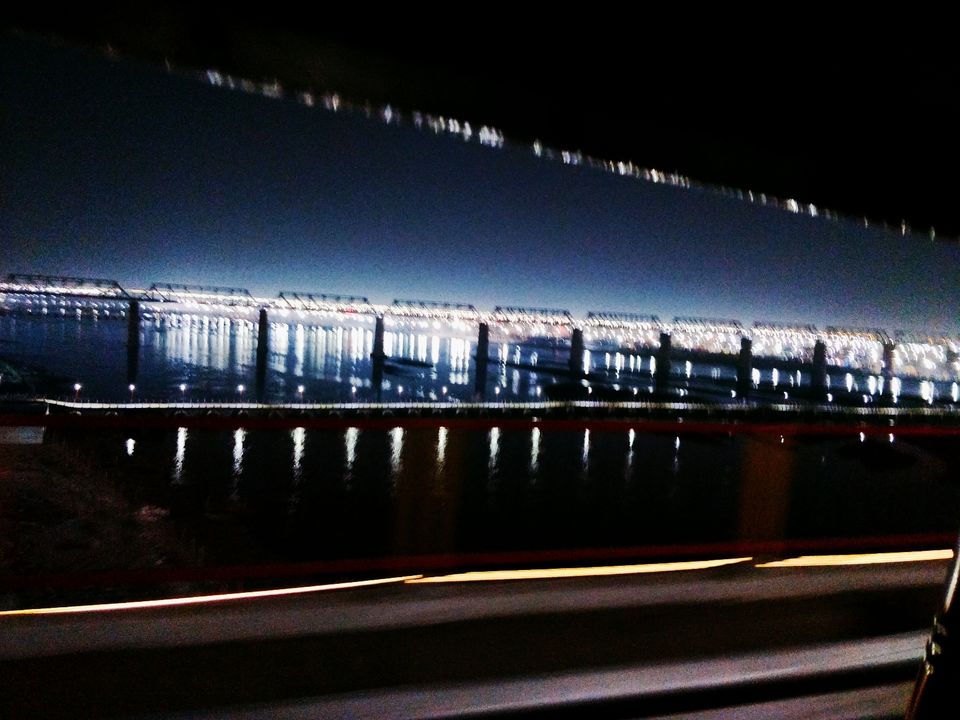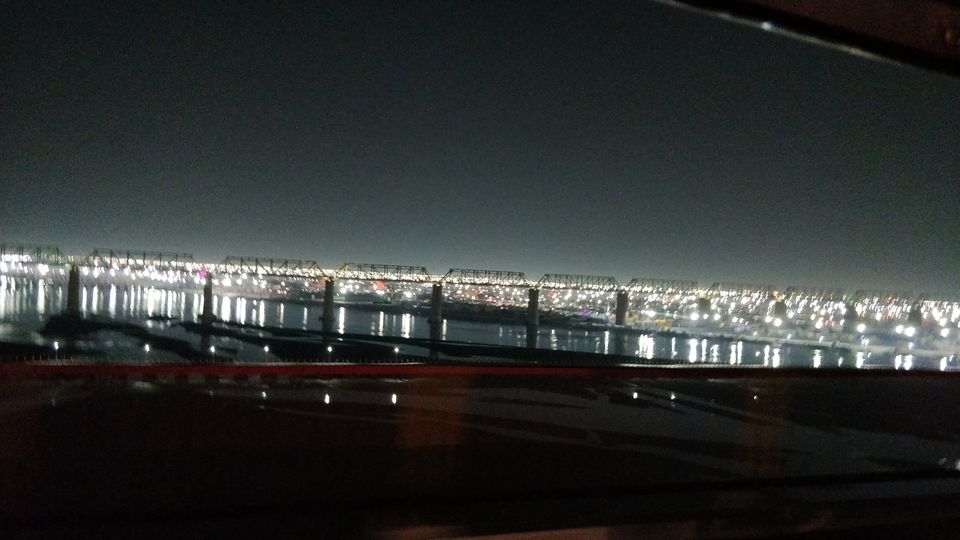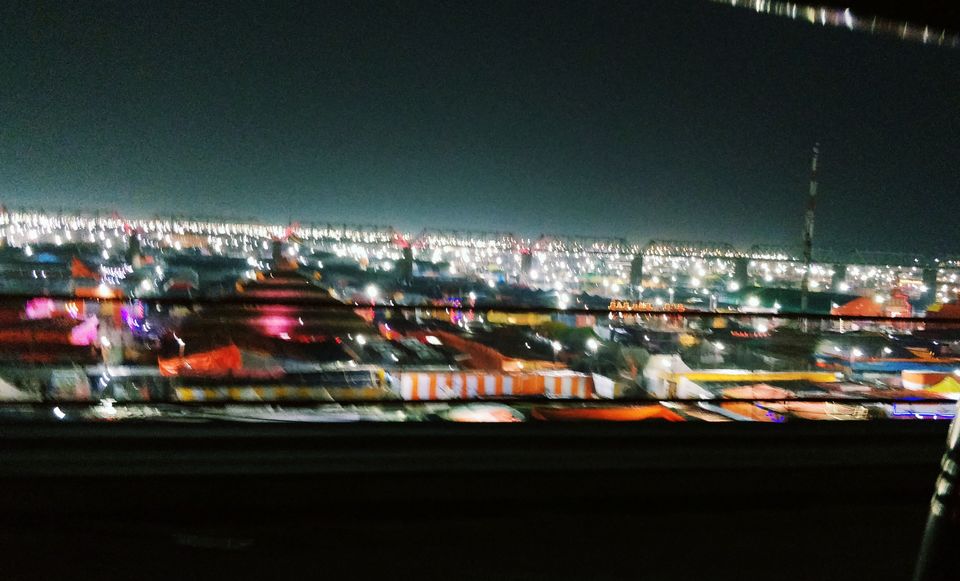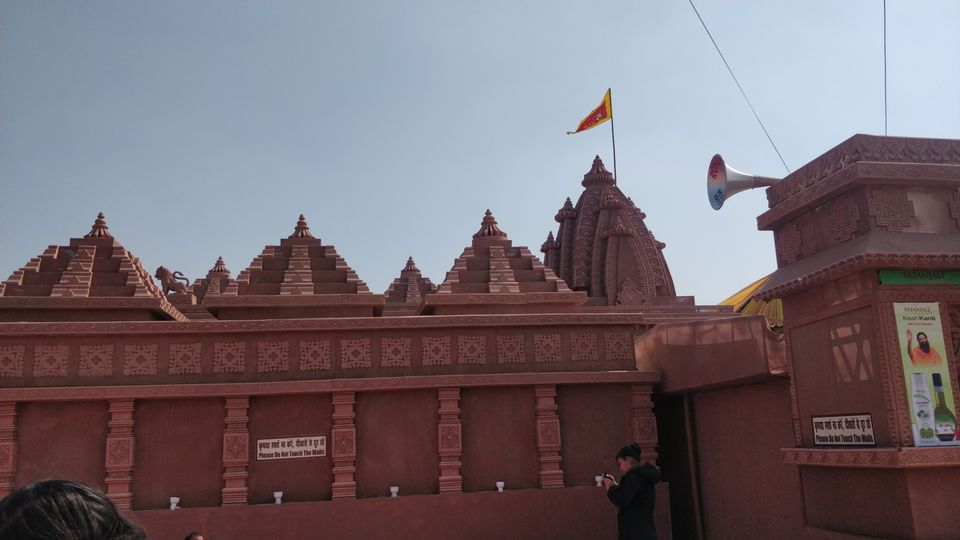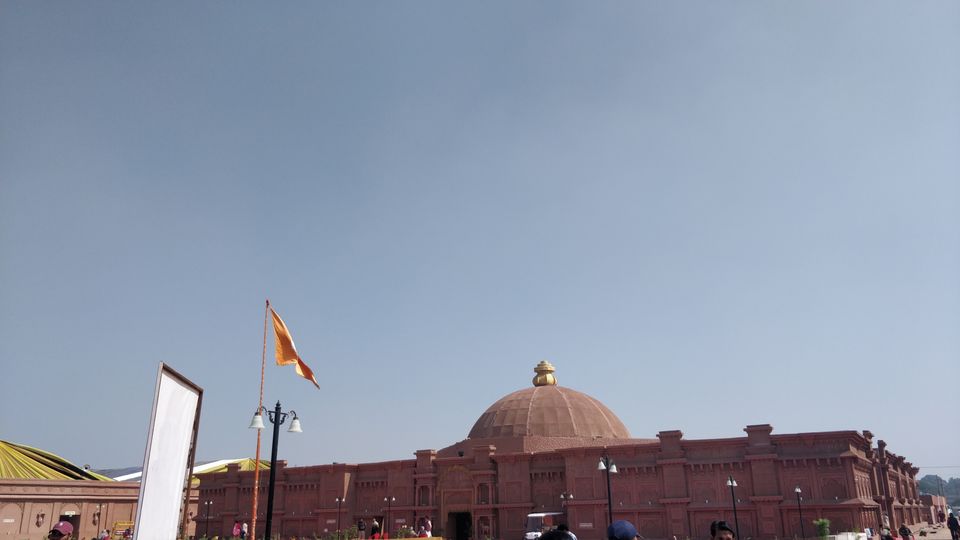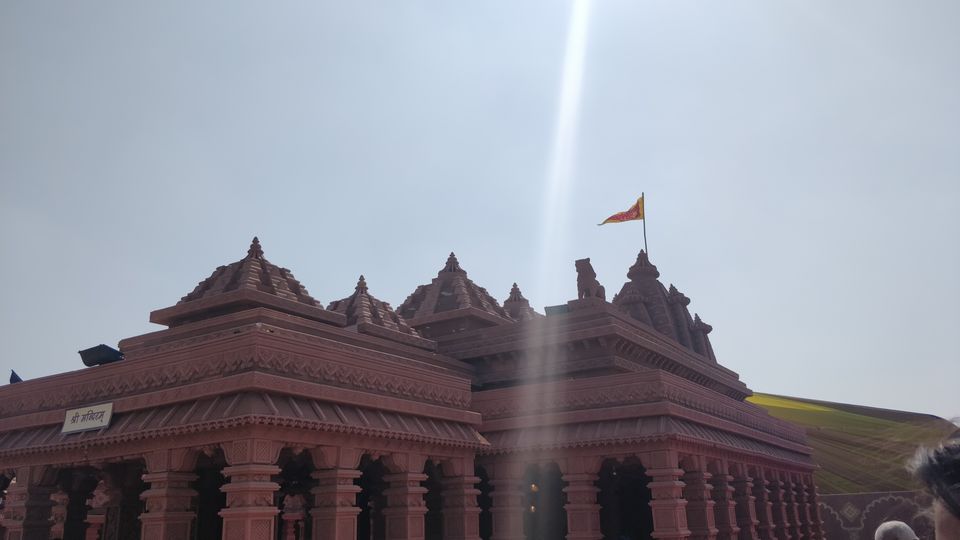 The journey from Prayag to Kashi is of three hours. We went through bus.
Varanasi, banaras, kashi the city with so many names, has so many things to offer.
You can find old architectures, mouthwatering delicacies, umpteen temples, Holy Ganges, serene ghats, there is so much to see that you can never get enough of it .
Accomodation can be found as cheap as 1200 per night. For 3-4 people. You can fill your tummy without digging much to your pocket. For a South Indian lover, every nukkad offers pocket friendly snacks.
All you need is to do a little research. 
We reached there by 5pm. After little hustle we found a ashram cum hotel in Rs. 1250 per night for 4 people.
Then we led to dakshmesh Ghat for Ganga Arti. It is something you should never miss when in Banaras. A ride in boat was cherry on the cake. The beautiful ghats were enlighten in colored lights. Even in coldest of weather these ghats presents warmest of views.
After having food we went for Darshan of Vishwanath temple which is also a jyotirling.
The temple is centuries old located in narrow streets of Kashi.. somethings are better the way they are. It keeps the charm alive.
Authenticity spreads better vibes than renovation.
Then we headed to ashram and slept after a long day.
Next day we hired a car which charges 200 per person for sightseeing for entire banaras. .
Thats the best option to take when you want to cover all the beautiful attractions of the city. Our Auto driver said the city is famous for it's streets, Pan and Ghats. Quite right he was. The streets of Kashi can leave you stuck in traffic for hours. But it's beautiful with it's flaws.
The photos below will tell you better than my words.
few PS.
One must try Lassi here if you have sweet tooth.
Don't skip sarnath stupa if you love history.
Try to go to Temple at night as Rush is lesser that time.
Visit banaras university.
Take a boat ride and have a glimpse of all the Ghats from the other side of river. They are something one shouldn't Miss
Please don't throw anything in River in name of worship.