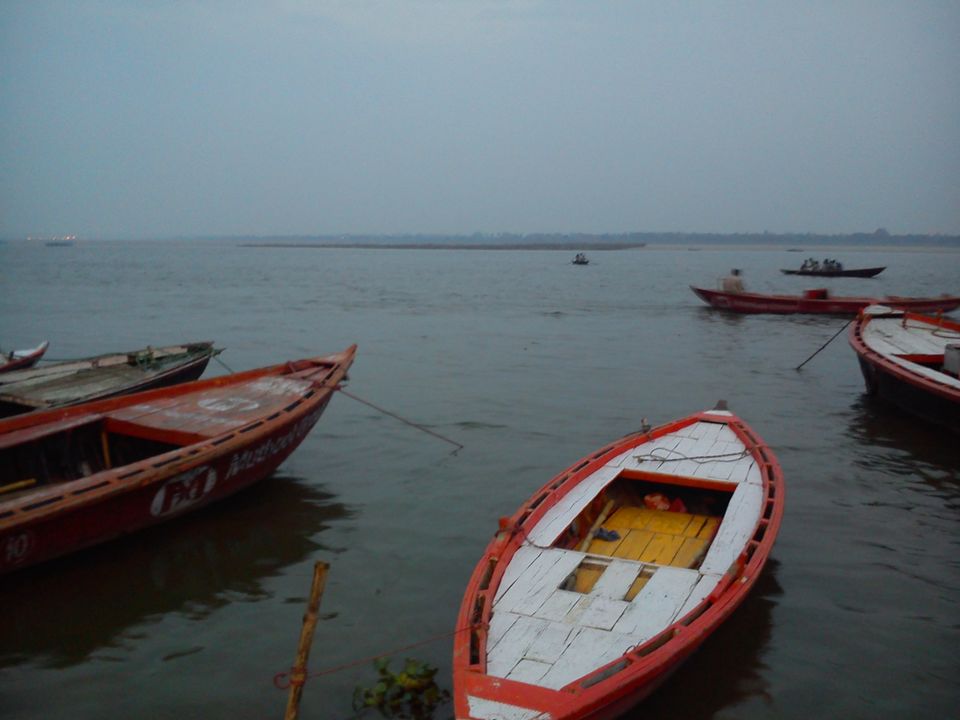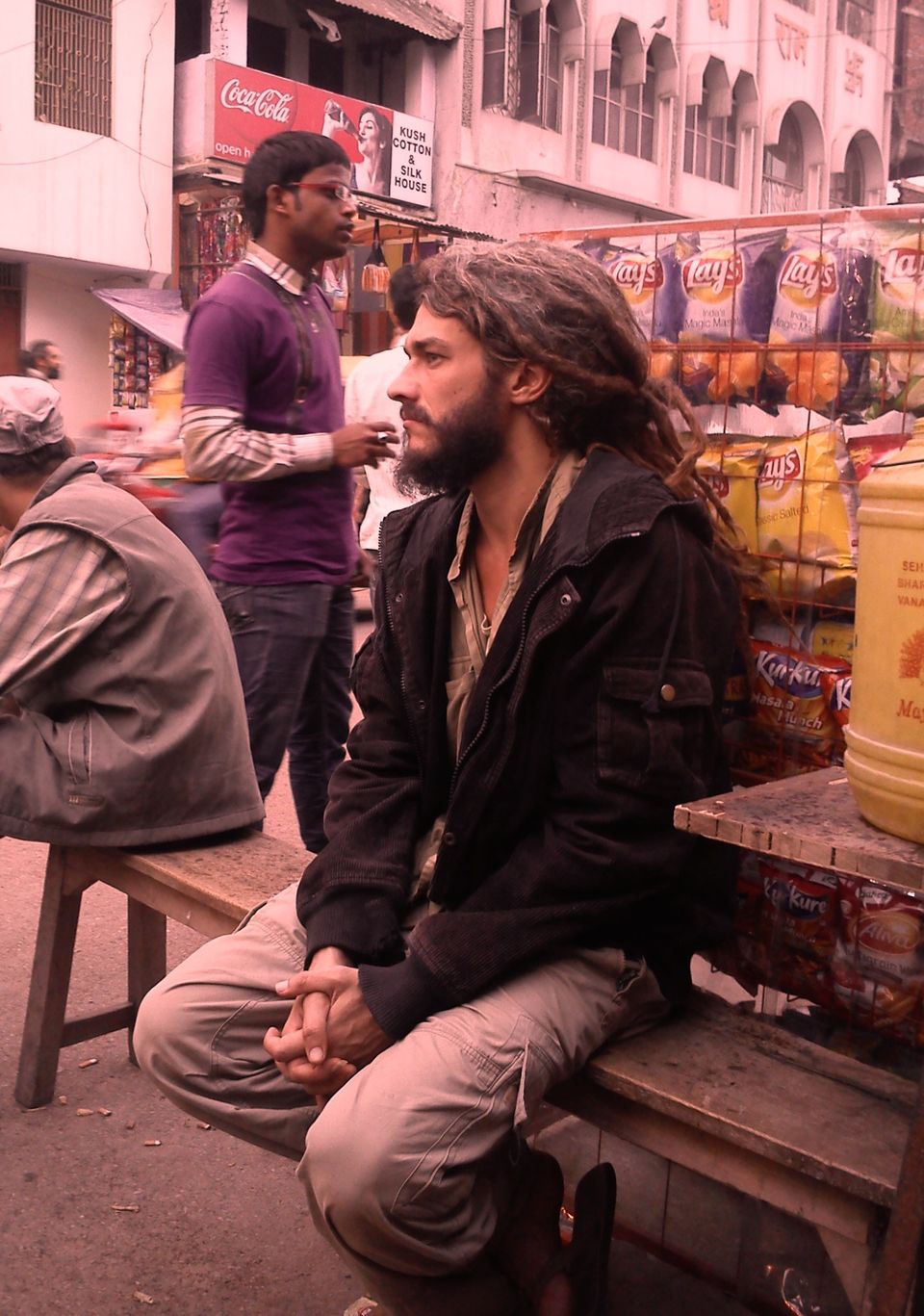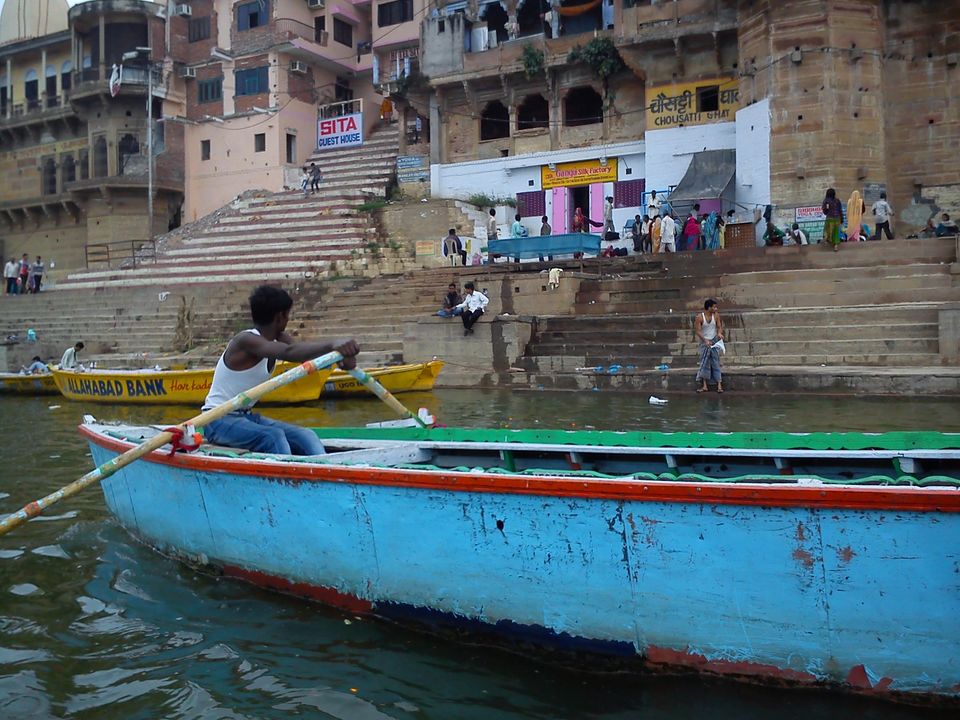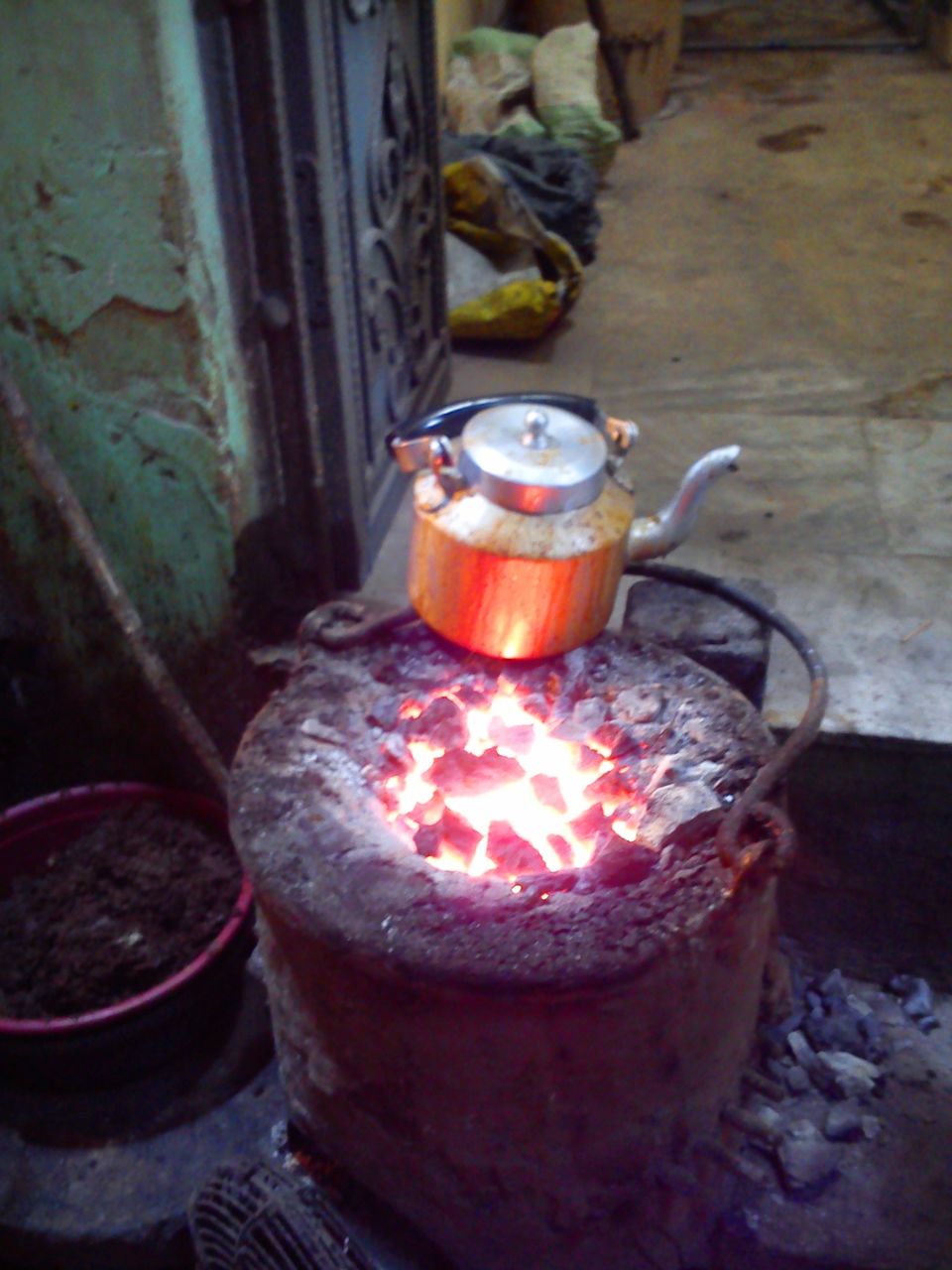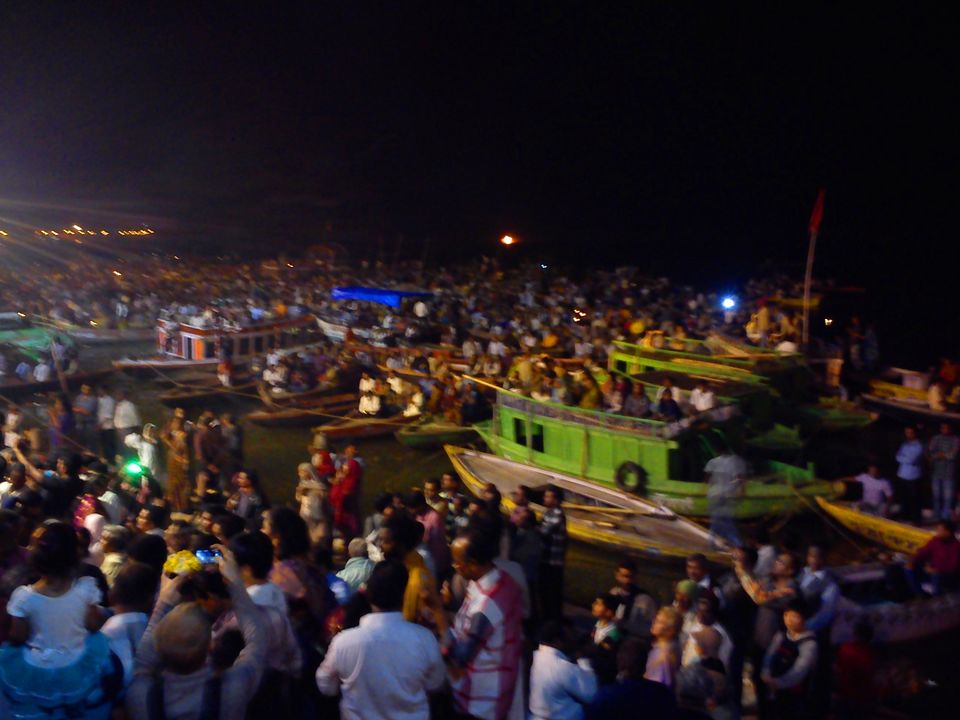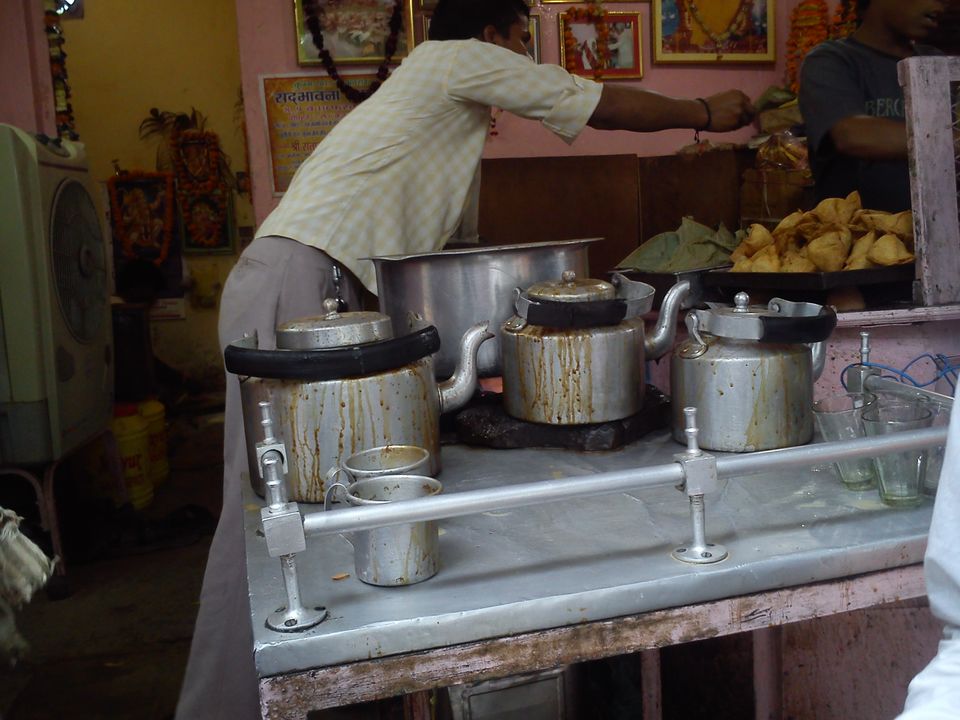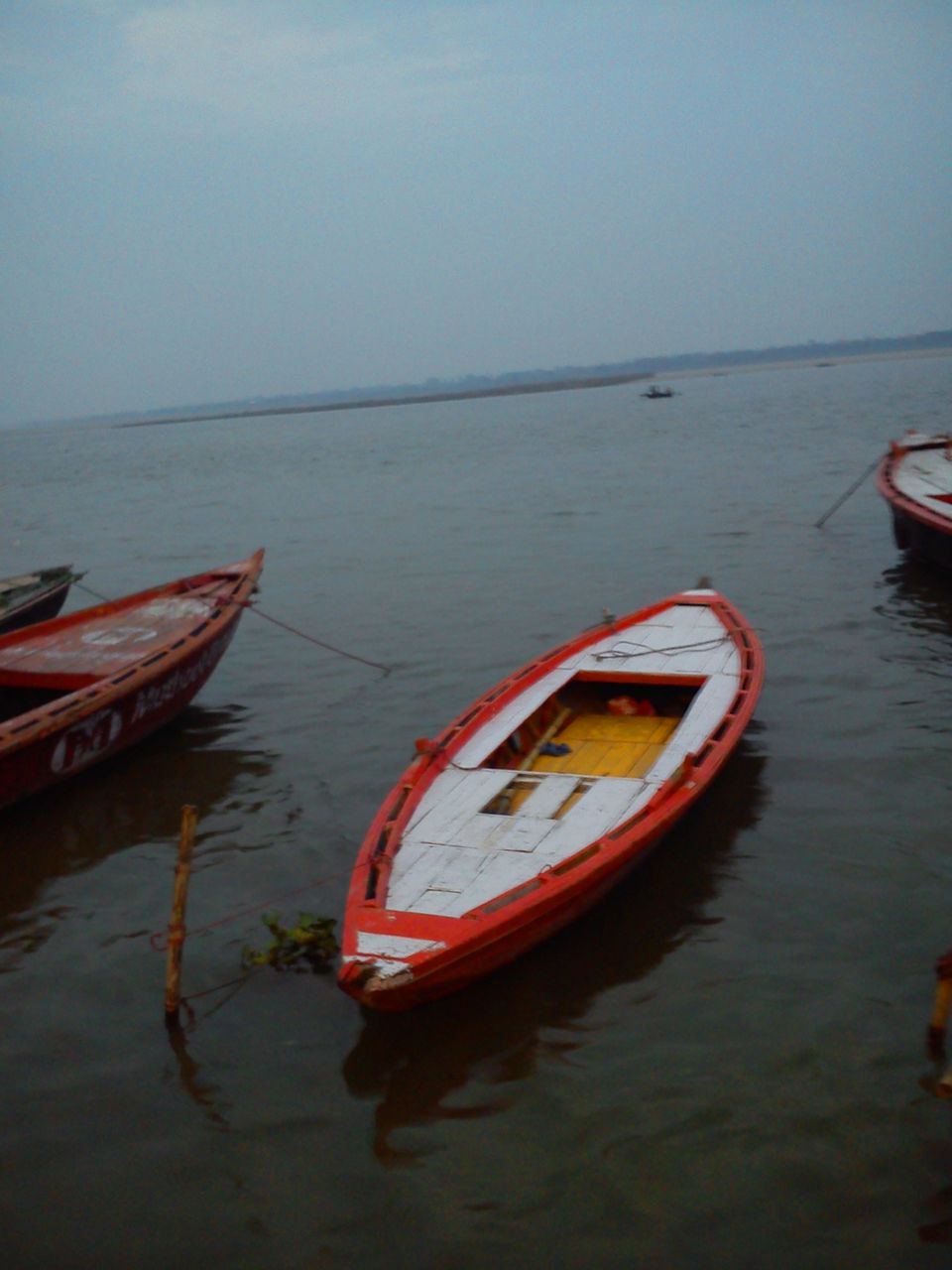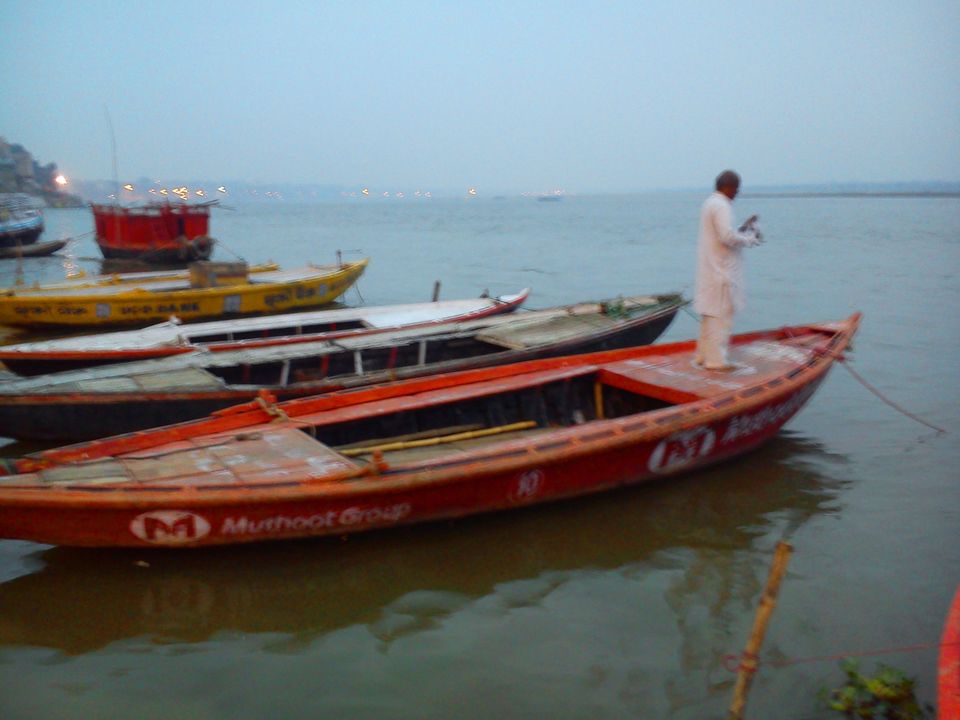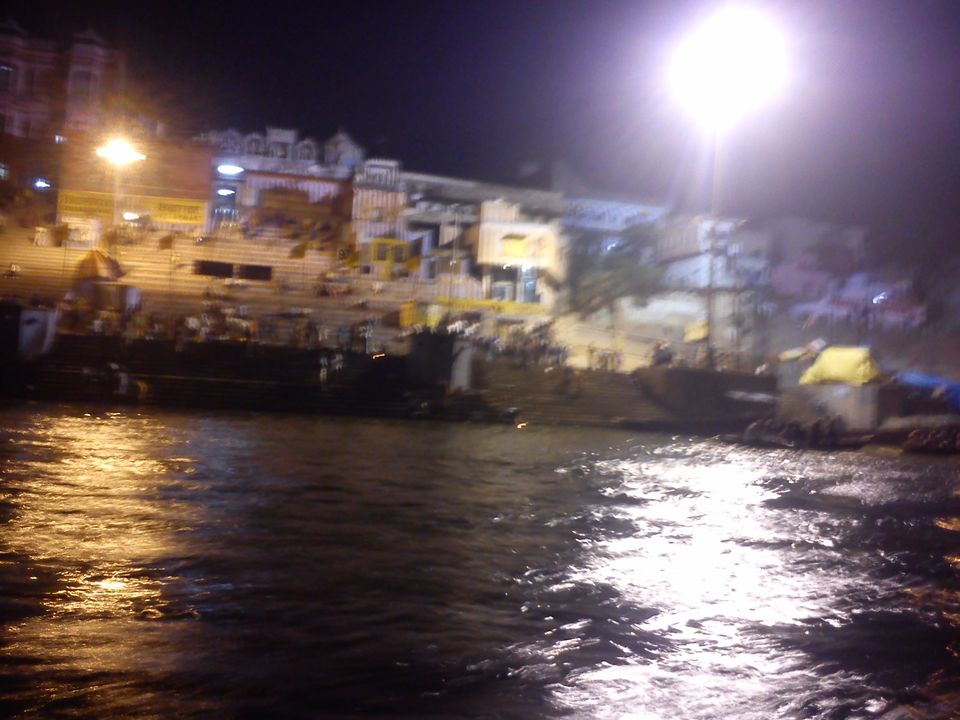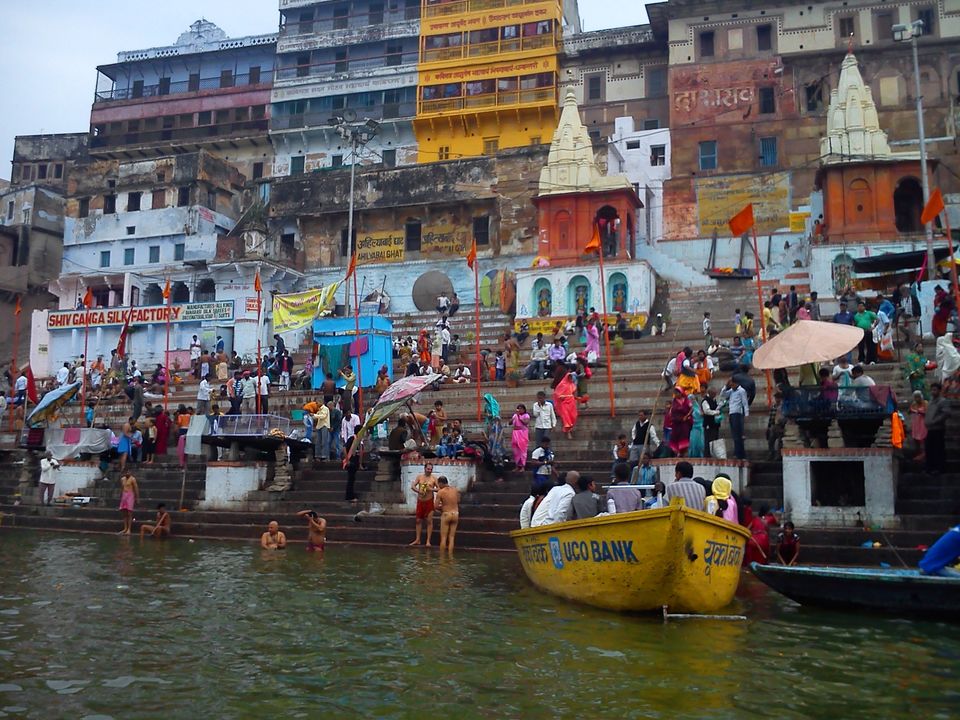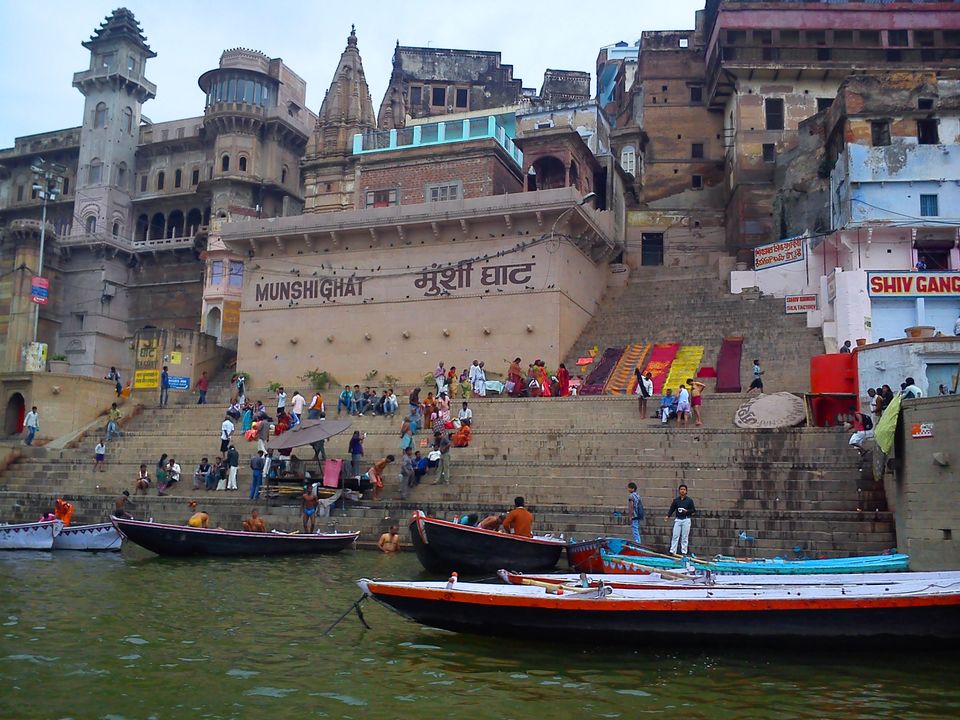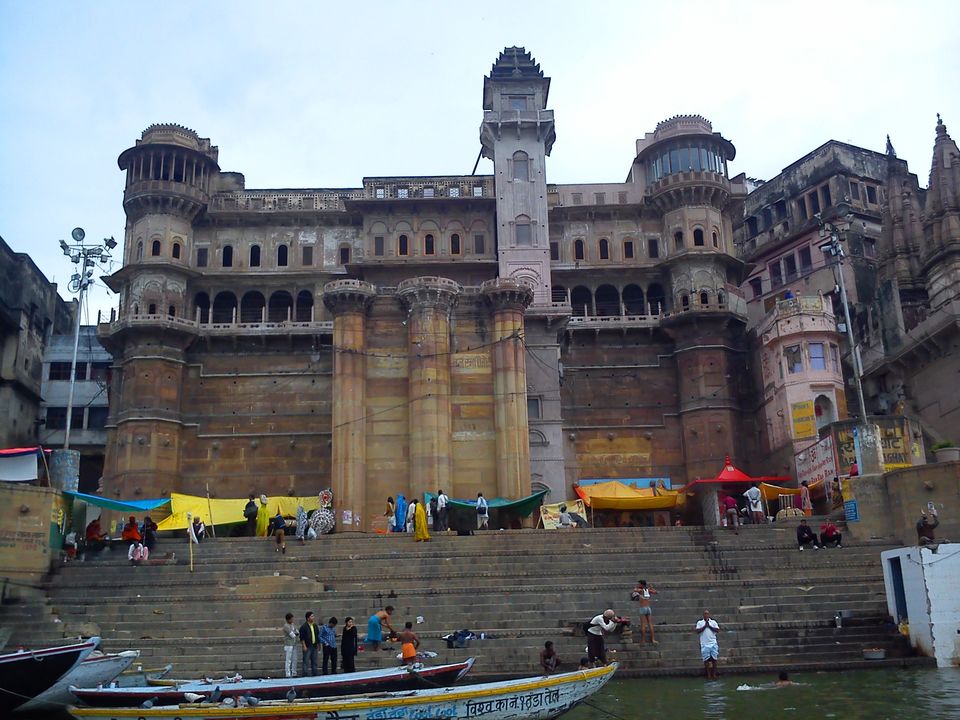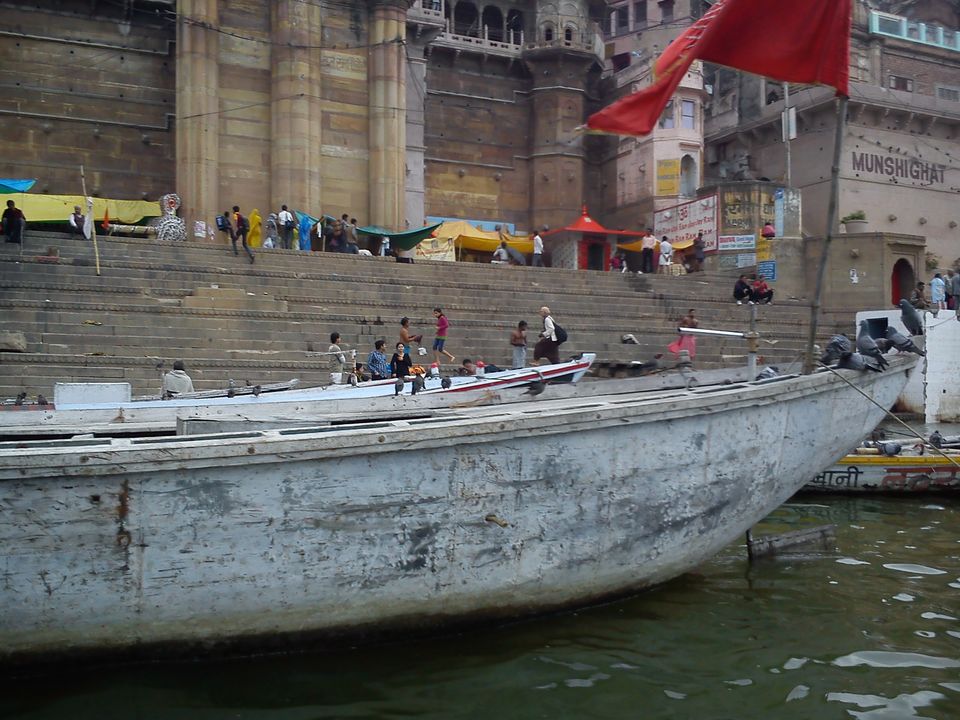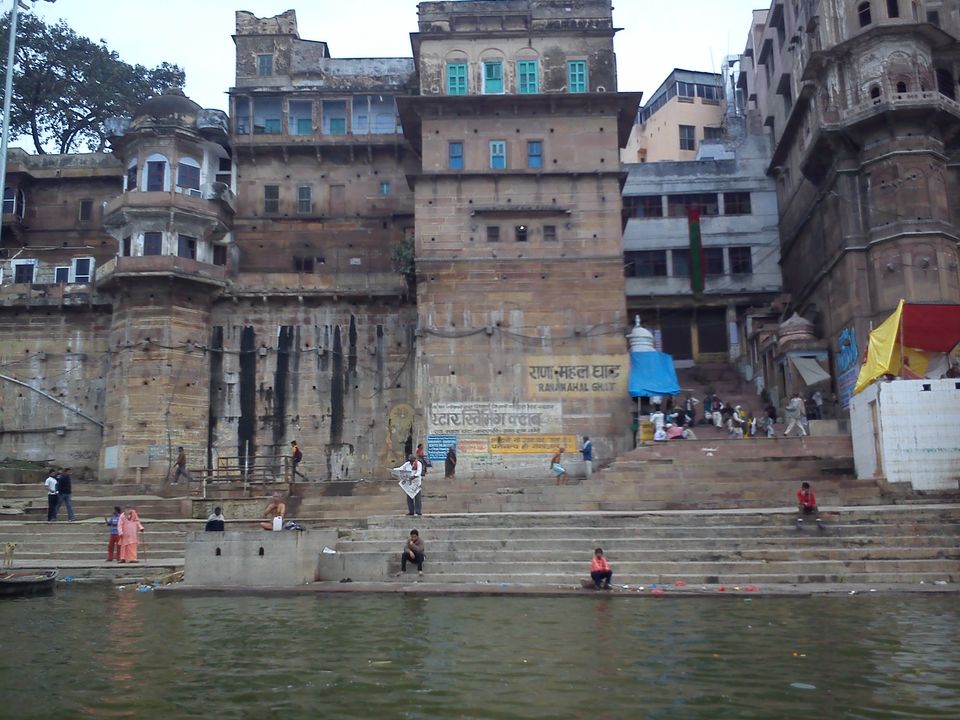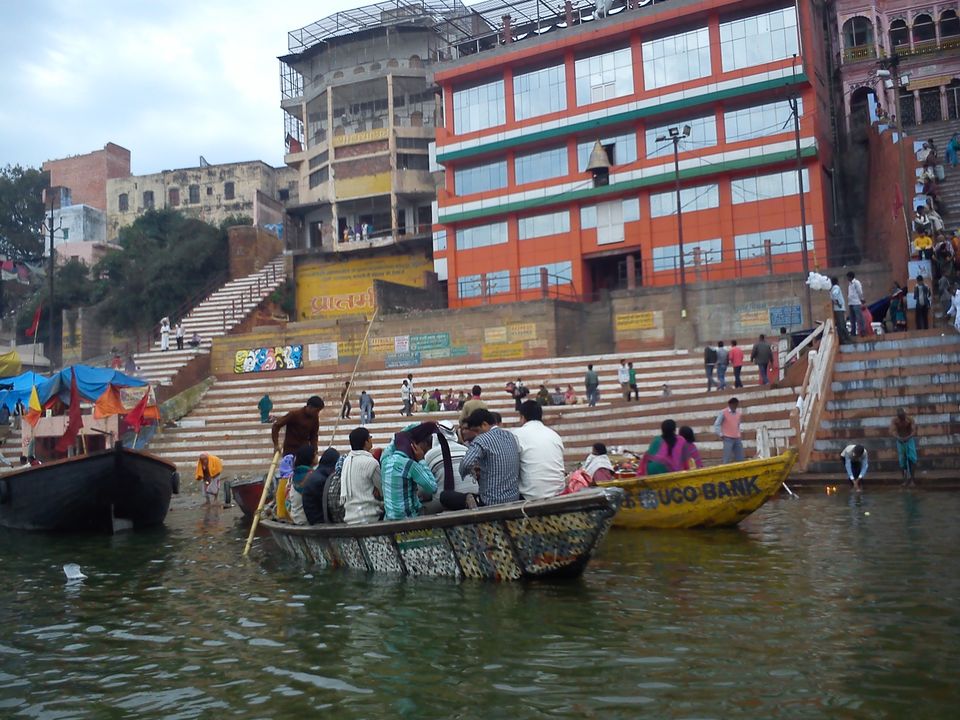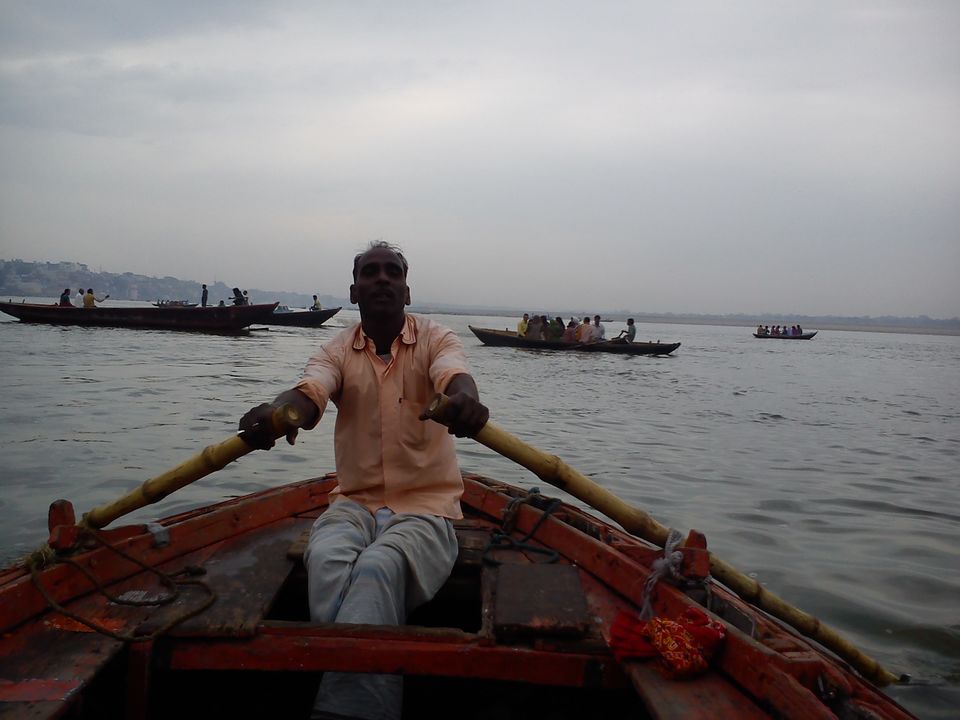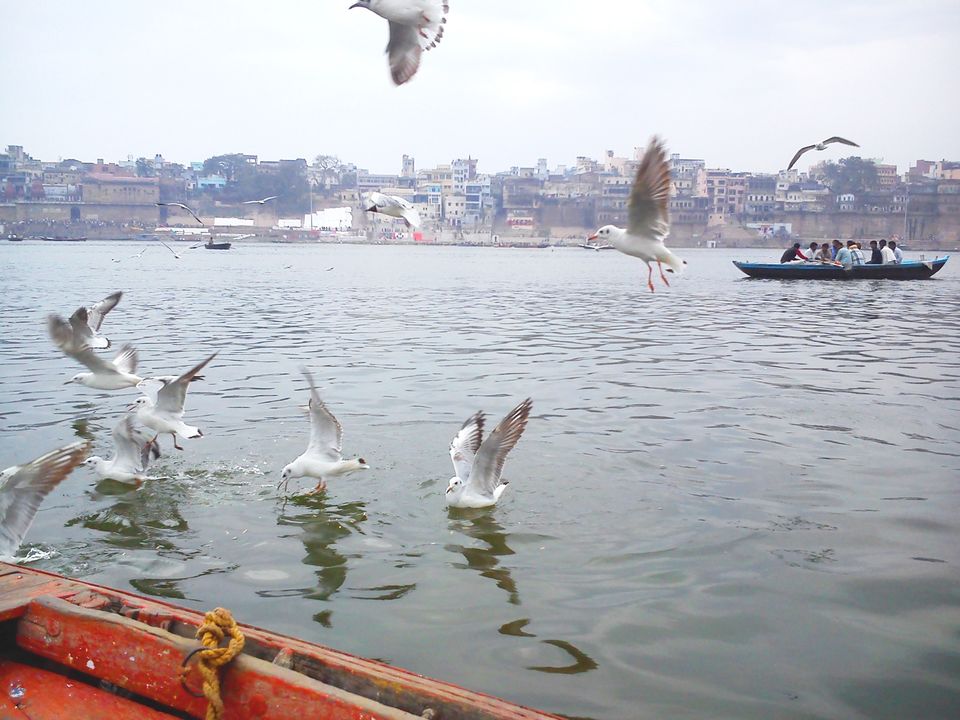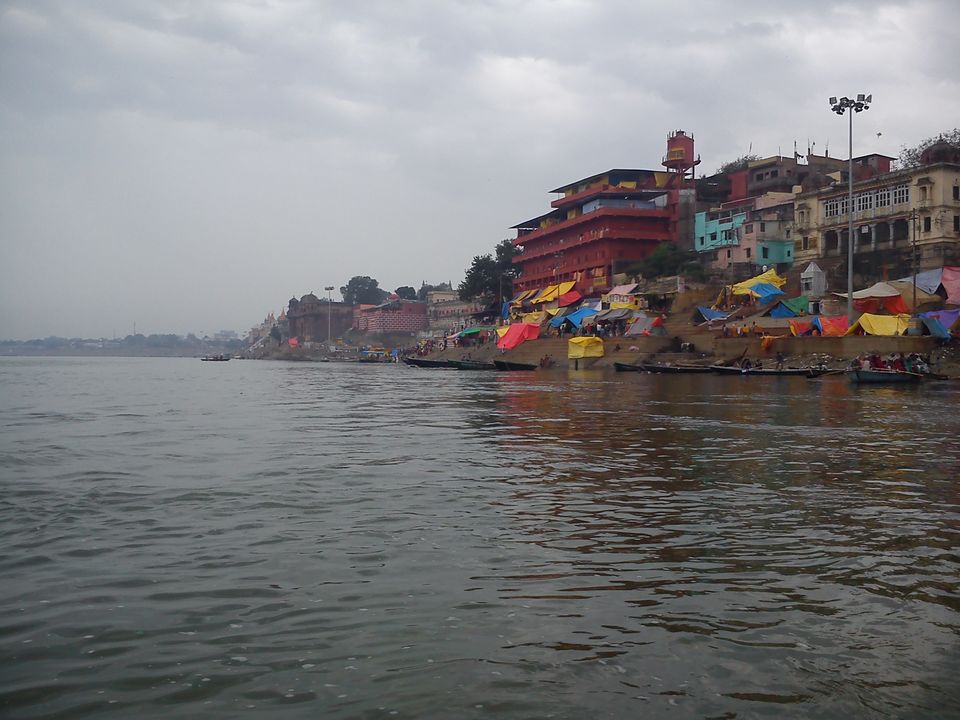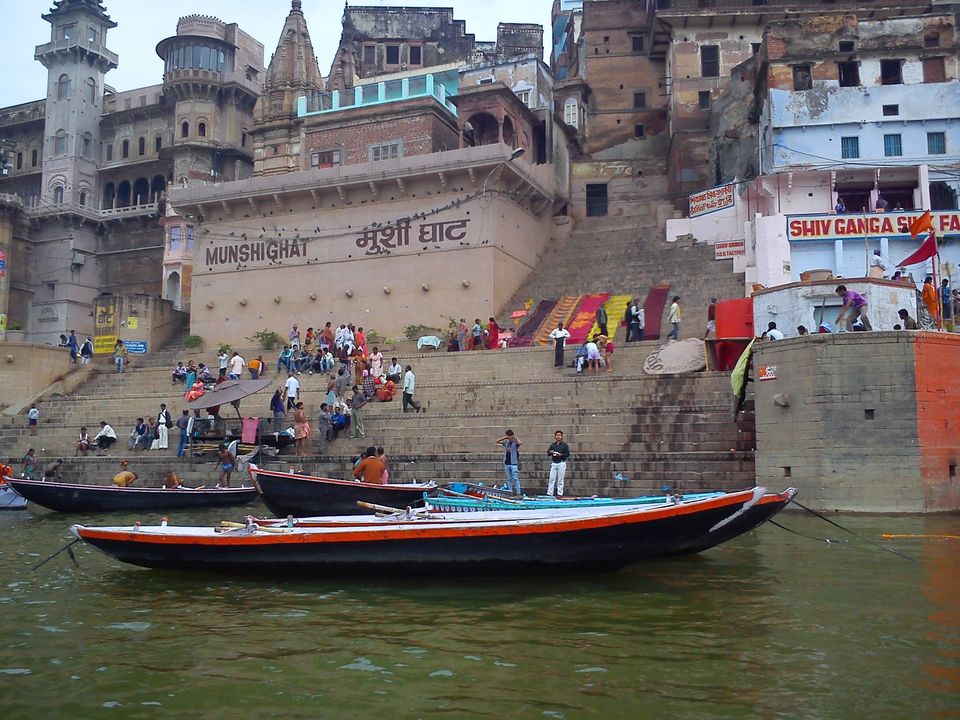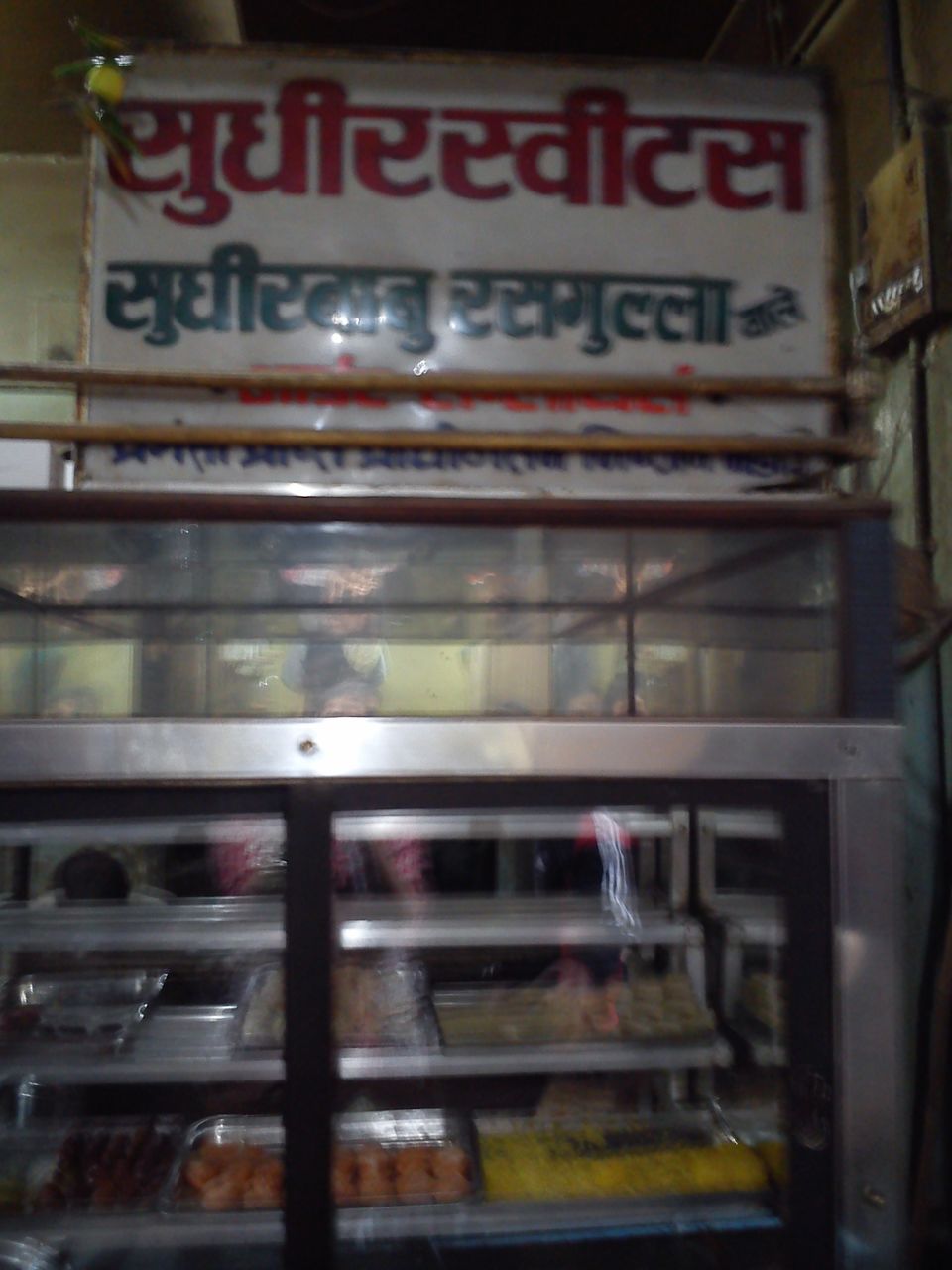 Banaras or as it was renamed Varanasi (the new name being formed by the combination of the names of the rivers Varuna and Assi that meet here), was a destination to visit in my mind, for a long time.This was the first time that I visited a place where humans, animals, rickshaws, trucks, autos, carts, bullocks, cattle and dogs all precede in the narrow dingy lanes without any complain. That is in fact, the first thing you observe about the city, a not so welcoming gesture though.
How did I get there?
Delhi is well-connected to Banaras by train. A 12 hours journey and you reach a place where you feel that the entire human population is stranded. Well, that's exactly the first thought. Like something in your head screams out loud and tells you, "Was this really in my mind?"
Varanasi Junction train station (132), also known as Varanasi Cantonment (Cantt.) train station, is the main station.
Hotel Booking
It is always better to do a prior stay arrangement. Don't ever bank on, on the spot hotel/guest reservations. A friend was generous enough to do it for my group. We stayed at Luxmi Guest House right next to Dashashwamedh Ghat. The daily stay expense was around 1000 rupees per person. One can also contact various ashrams which are a cheaper stay arrangement option.
Two Days, More or Less?
Two days passed away like a dream, they just did!
Starting with a nightmare and ending with memories of a laid back city where people move at their own pace. They don't wish to hurry up, they don't prefer going to offices, they are fine with what they do, and that is live life slowly.
If you love visiting temples, if spirituality is your thing, be my guest, places of worship are like everywhere. Well, I am not that much of a religious person, so for me Banaras was all about observing life being lead at a different pace amid Ghats, boats and food.
But, yes I did visit some of the temples. It was really crowded; rather than looking out for the scent of God, I was welcomed with sweat. But it was all worth an experience.
Some of the temples I visited were:
The New Sri Vishwanath Temple, also called the Birla Mandir, is a part of the Banaras Hindu University. The small markets just outside the temple offer some great snacks and drinks and all of it was really cheap. Try them!
Sankat Mochan Temple, dedicated to Lord Hanuman, welcomes you with a gang of monkeys. One has to be careful with them. Apart from the darshan (sight), what I remember is the ladoos, they were delicious.
Kashi Vishwanath Temple is one of the most famous Hindu temples dedicated to Lord Shiva . According to a myth, a Hindu is expected to visit this temple at least once in his life. You need to have patience to get inside though. And to understand what it feels like to meet God, after crossing all hurdles (endless queues, people, loud atmosphere), you have to visit this place.
Life along the Ghats
The beautiful Ghats are very mesmerizing. I will carry their vivid memories forever. One can walk across the Assi Ghat all the way to Dashashwamedh Ghat and explore life along the Ganges.
You would find people praying, taking a holy dip, sipping a cup of tea, chit-chatting, performing the last riots, shivering in winters, and lost in the beauty of the mystical river. There is so much of action along the Ghats that one sentence is not enough.
You need to go there and feel it.
I felt it all.
The evening arti (Hindu religious way of worshiping) along the Dashashwamedh Ghat is a choreographed, well-rehearsed act of Pooja which over the years is attracting millions of tourists across the world. Yes, it is not fancy, but you won't mind experiencing it once.
A must to do activity on your list should be boating in the holy river. I did that both in the morning as well as in the evening, and both the times, it was a different experience.
Do not give more than 300 bucks for a personal boat, it works just fine for both the boatmen and you, because they will obviously try to charge high but get them down to the above quoted price.
It is fun to compare the Ghats, how one looks so different from the other, though they stand next to each other.
You will be surprised to know that the Ghats have a personal character. Some are colorful, some have the old silk factories since ages, some of them are used to perform the last riots and some are just there, looking old and freckled with time.