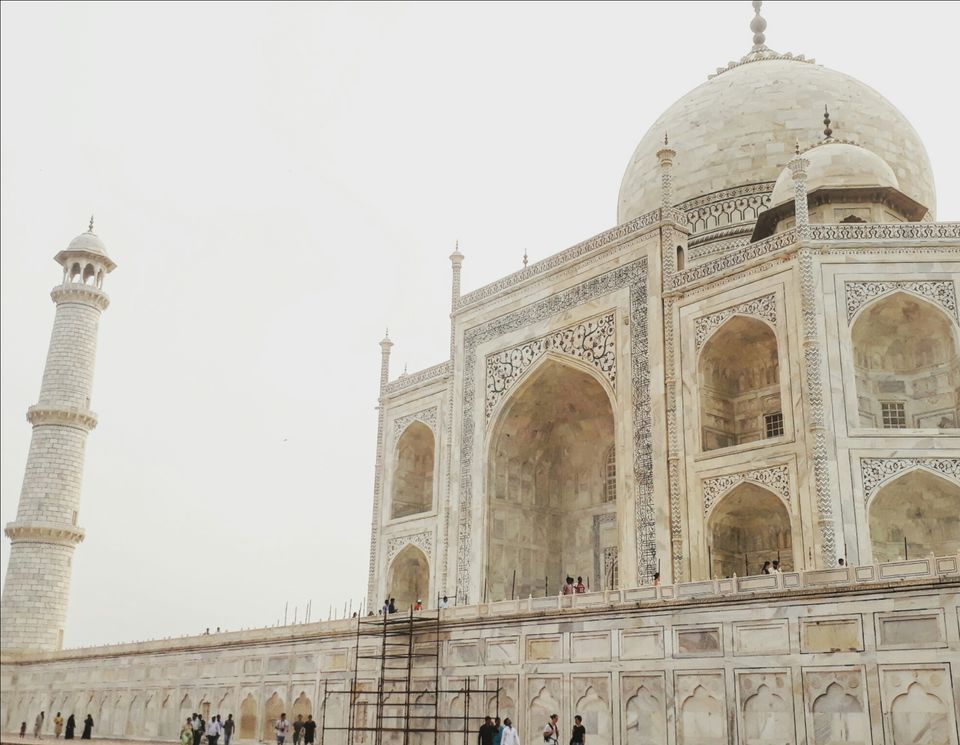 This trip was special because it was about one of the seven wonders of the world. Right from nursery books we have known our country has a magnificent symbol of grandeur and love and the aura of this monument is sure to live upto all its hype. So we planned our trip as a small weekend from Delhi. Took us about 3 hrs to reach and by evening we were just looking around the small town , the vibrant markets all famous for marbles and leather. We decided to sleep early since the excitement to see taj the next morning was above everything else.
The next morning we woke up early by 6 to avoid the sun. The first view of Taj Mahal was undoubtedly a sight of accomplishment, something to tick out of your bucket list. The history of taj mahal is a diverse and controversial one built by Mughal ruler ShahJahan for his wife Mumtaz mahal.
The exquisite marble works in the interiors are sure to steal your attention and you wont get over the sight of taj mahal for the next few days of your life.
After the taj mahal we decided for a small look around the agra fort and headed our way back to delhi.