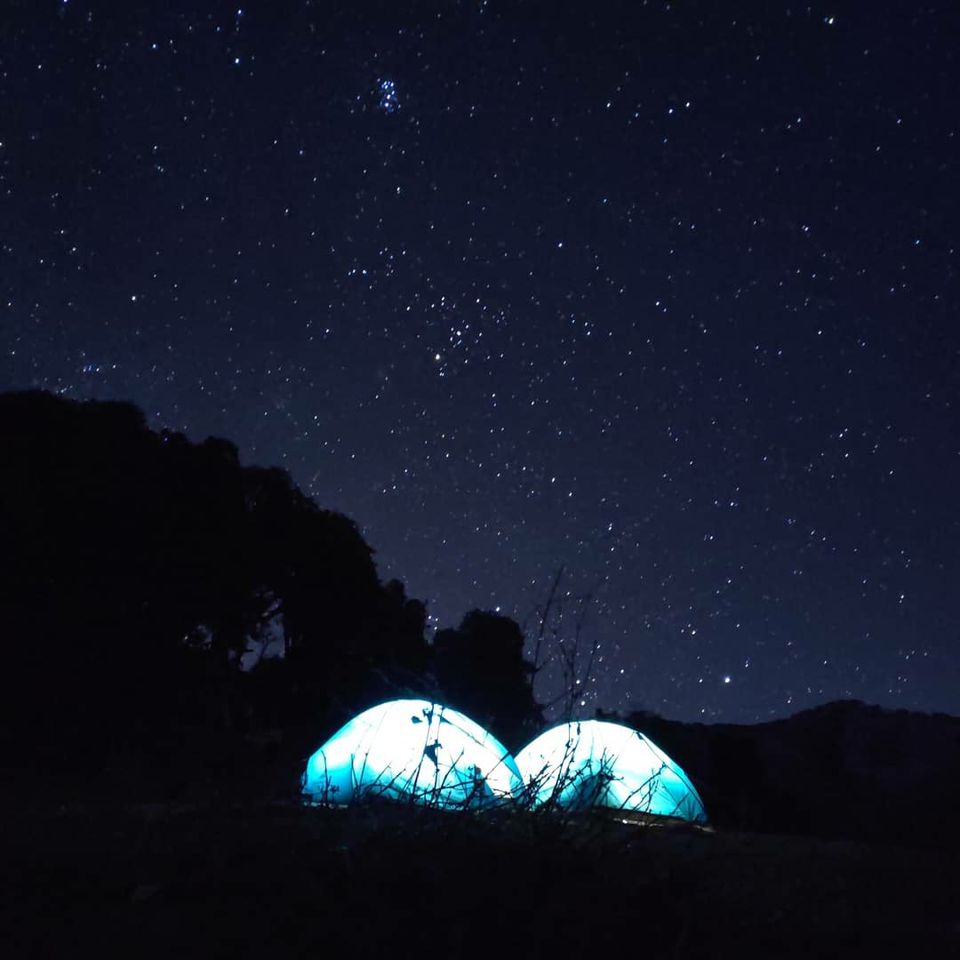 Three of us started from Delhi, very spontaneously. We had just come home from our college, which ended on 13th of December, and here we were , standing at the bus stand, waiting for our bus ,on the night of 14th December.
We boarded our bus at 11 in the night from parking lot of red fort.
Our first stop was Dehradun. We reached there by 6 in the morning. We did with our morning routine, had that hill station maggi 😂, cup of tea.
Now we sat to deicide how were we supposed to proceed.
We had four main targets for today,1) take scooty on rent 2) find a hotel 3) book our guide for the trek, which we were to start next day 4) explore dehradun.
We did it in the same order.
We visited FRI campus, IMA campus, and some local markets, that's all.
Taking a scooty at a unknown place is the best and the cheapest way to explore a place new to you,this is what i have learnt from all my past trips.
We did all the shopping of necessary items in the night,from local market.
These pics are for day 1.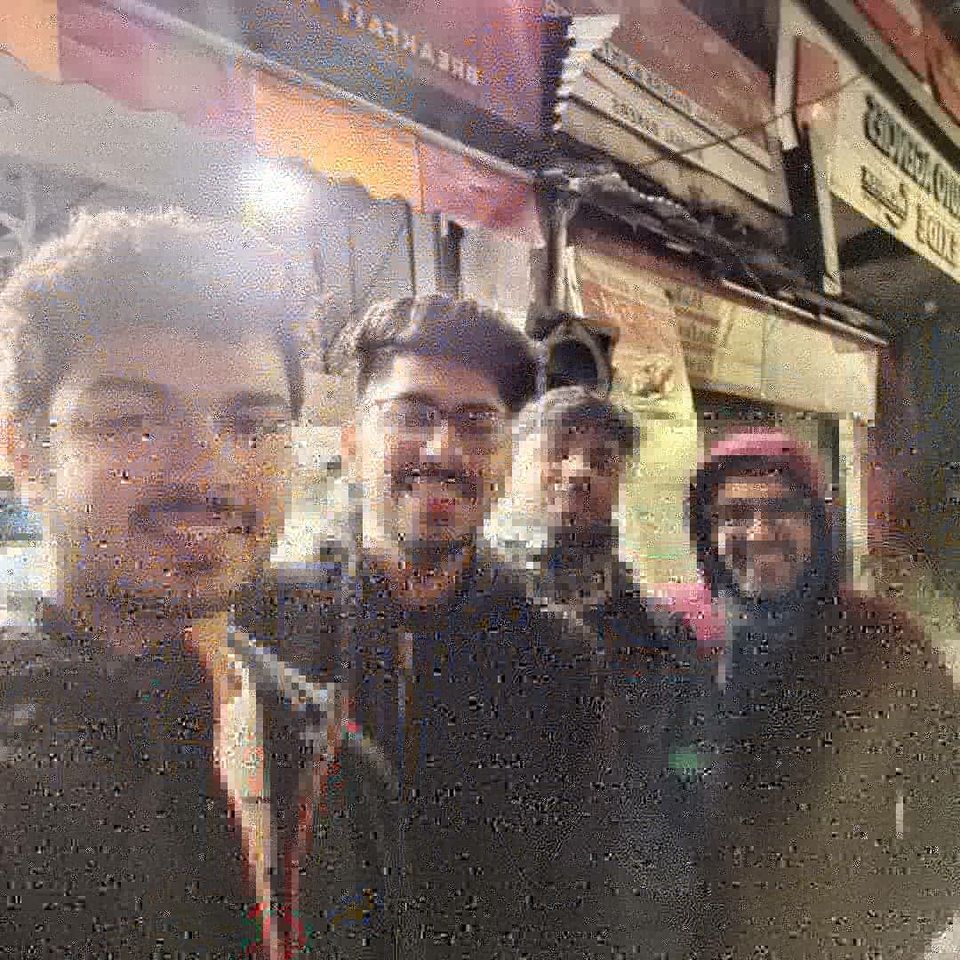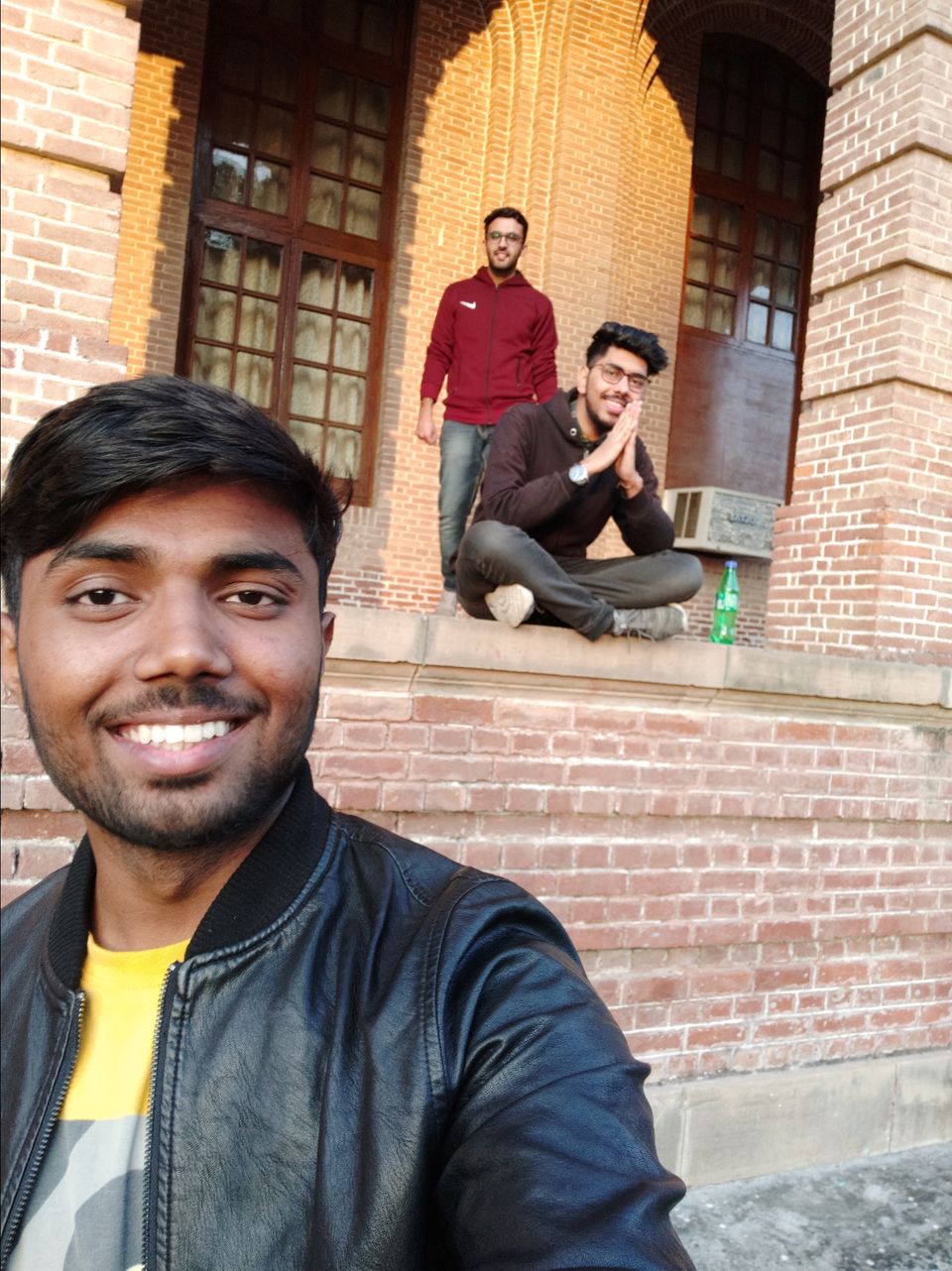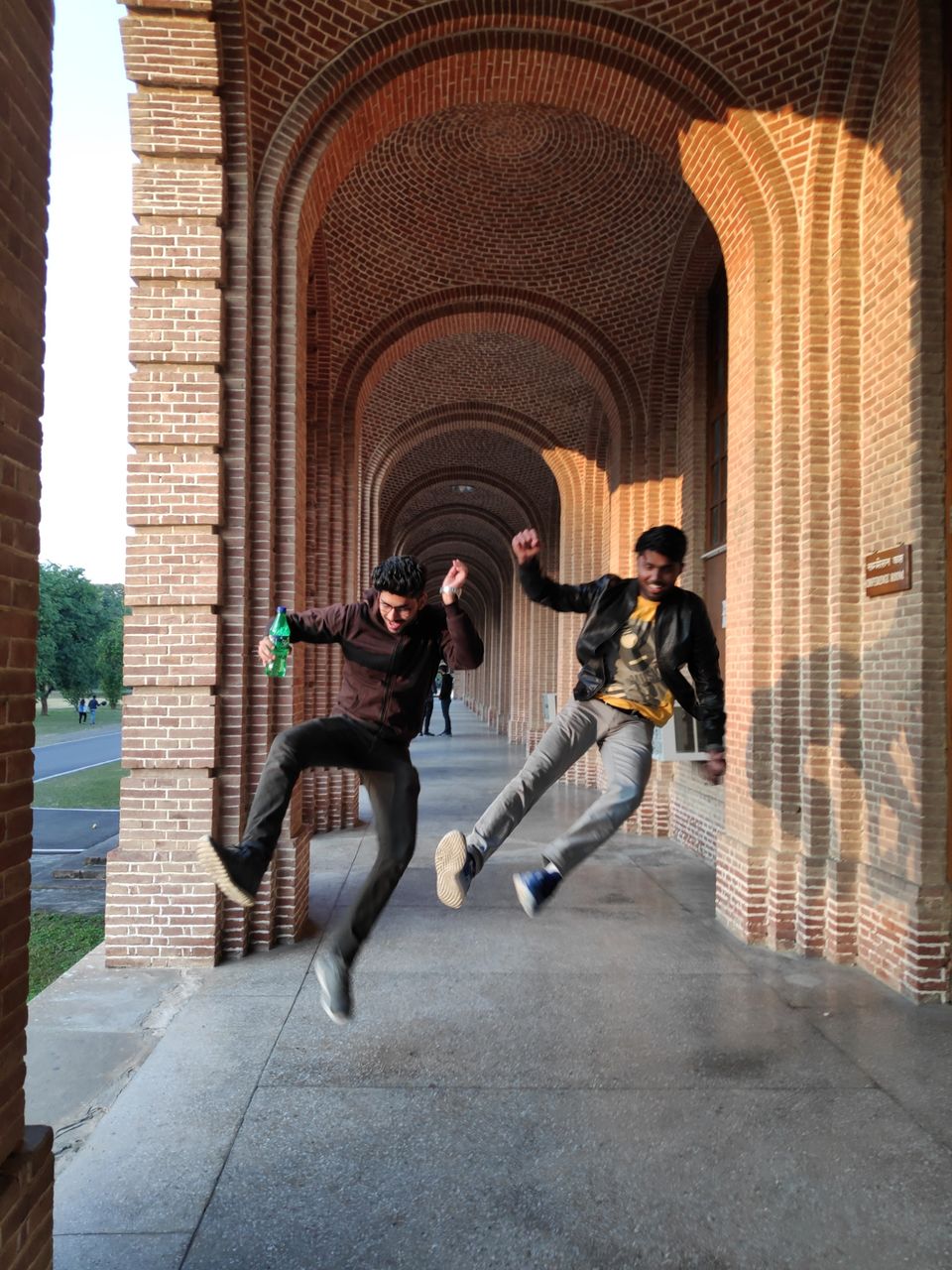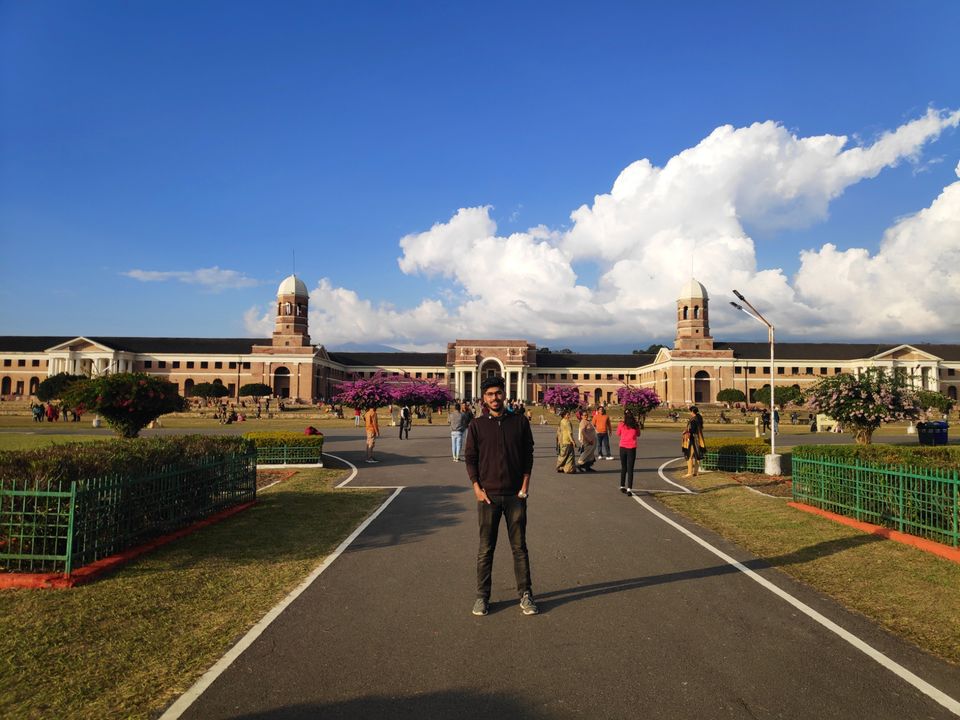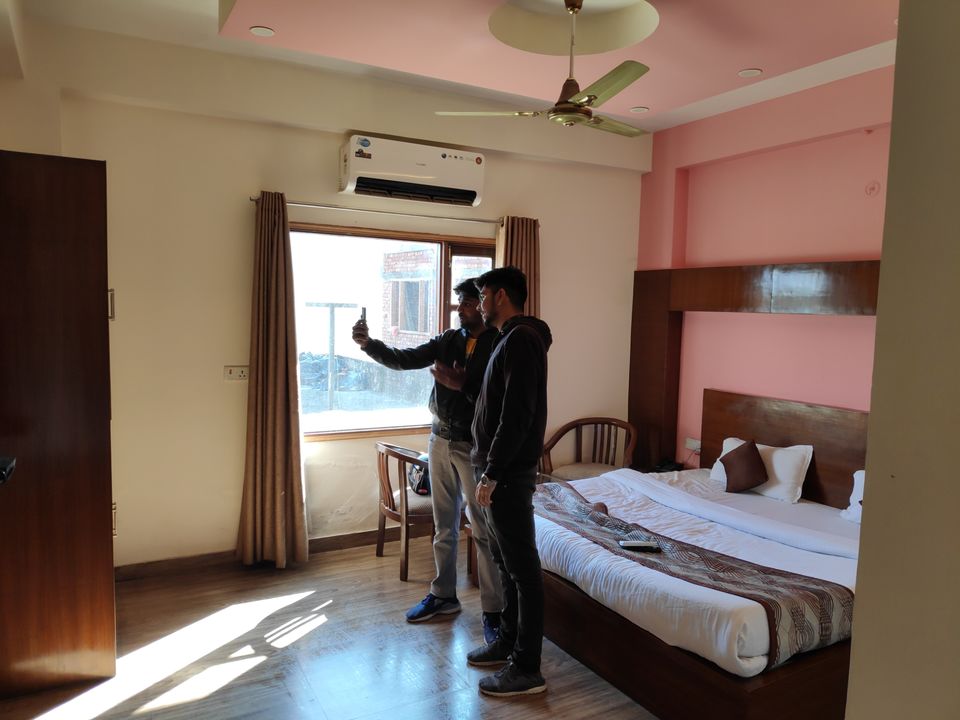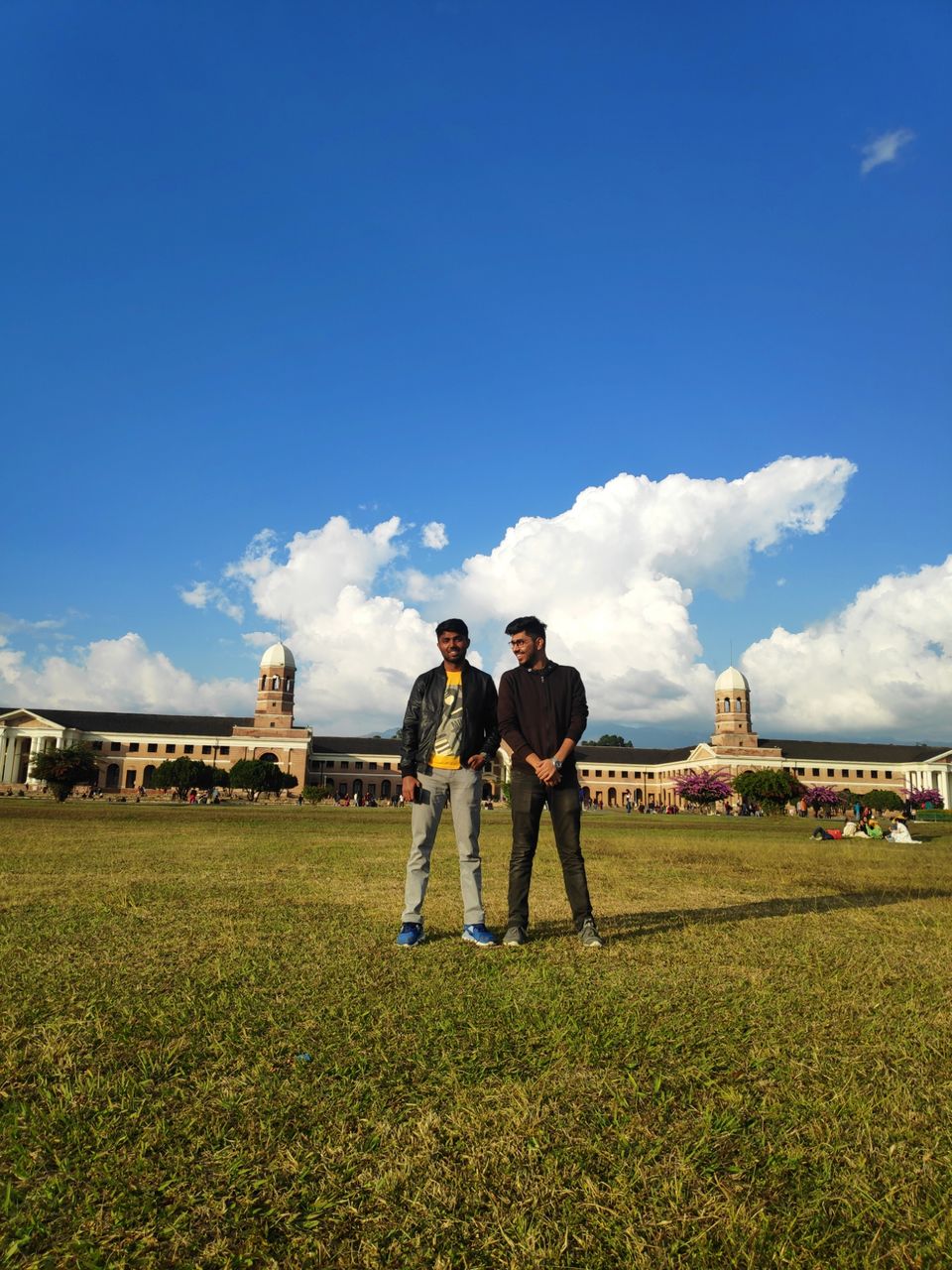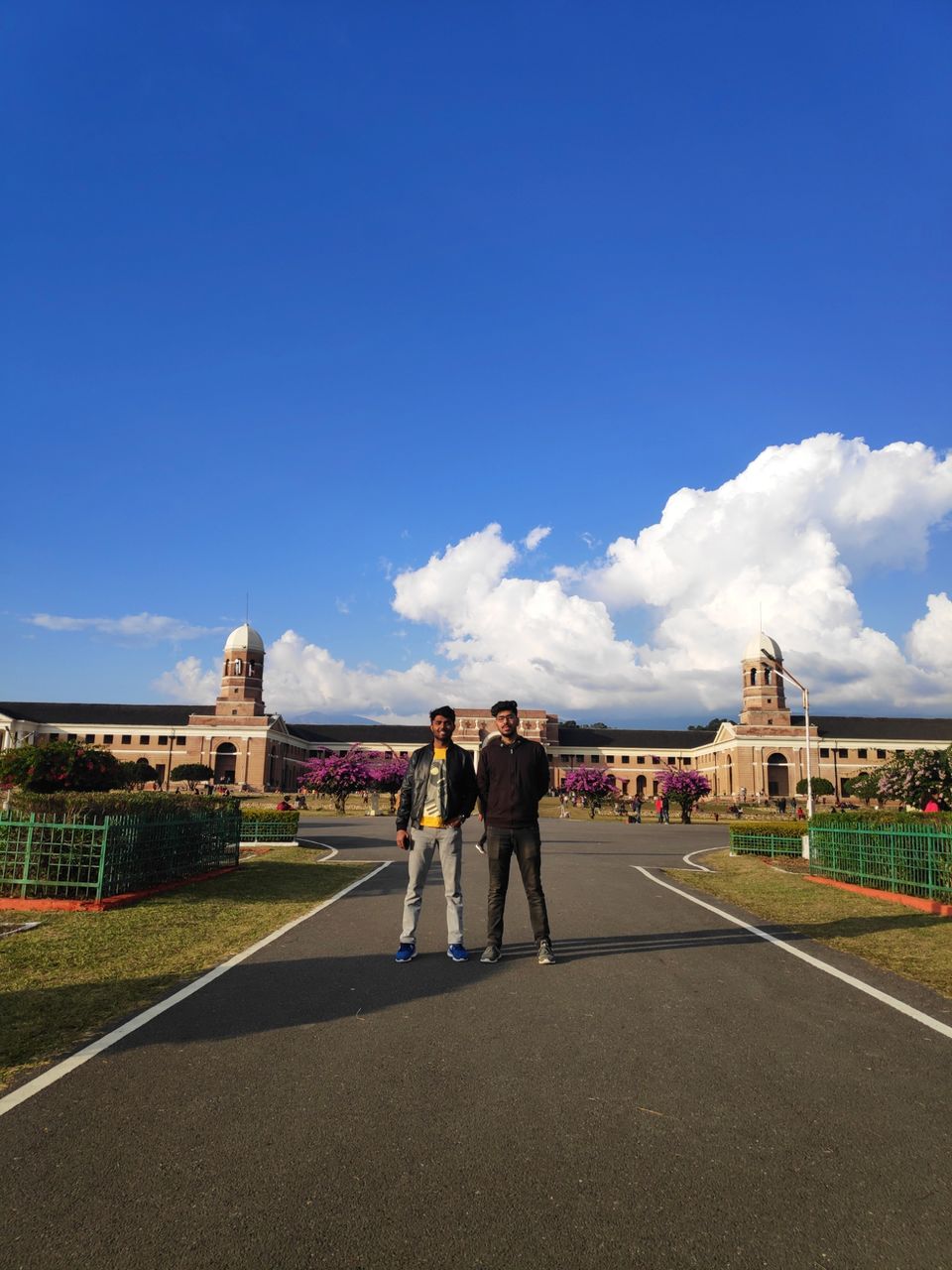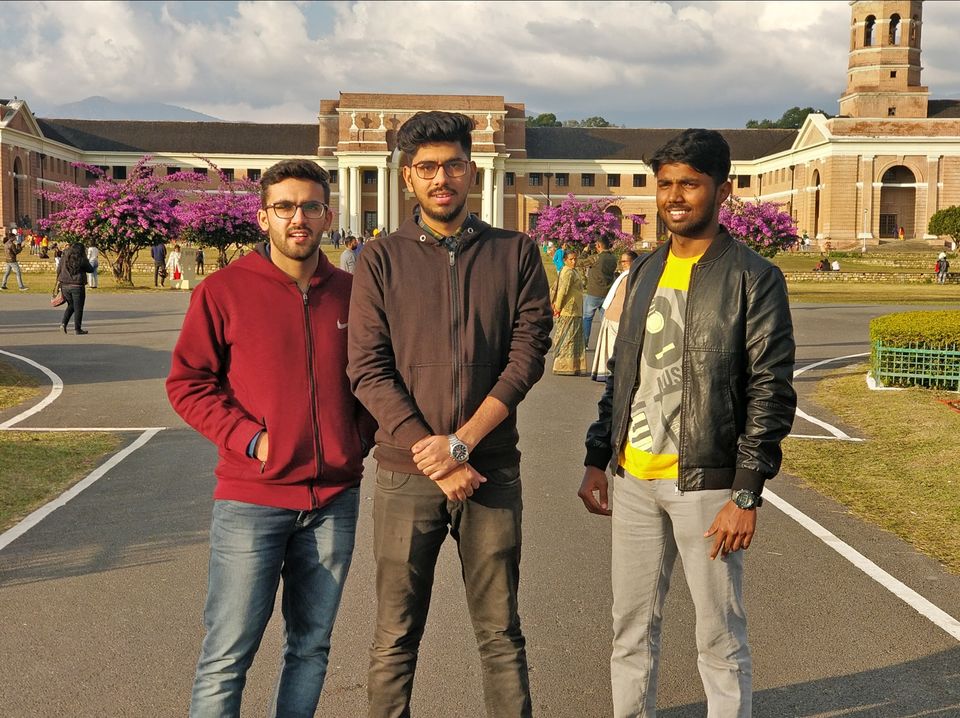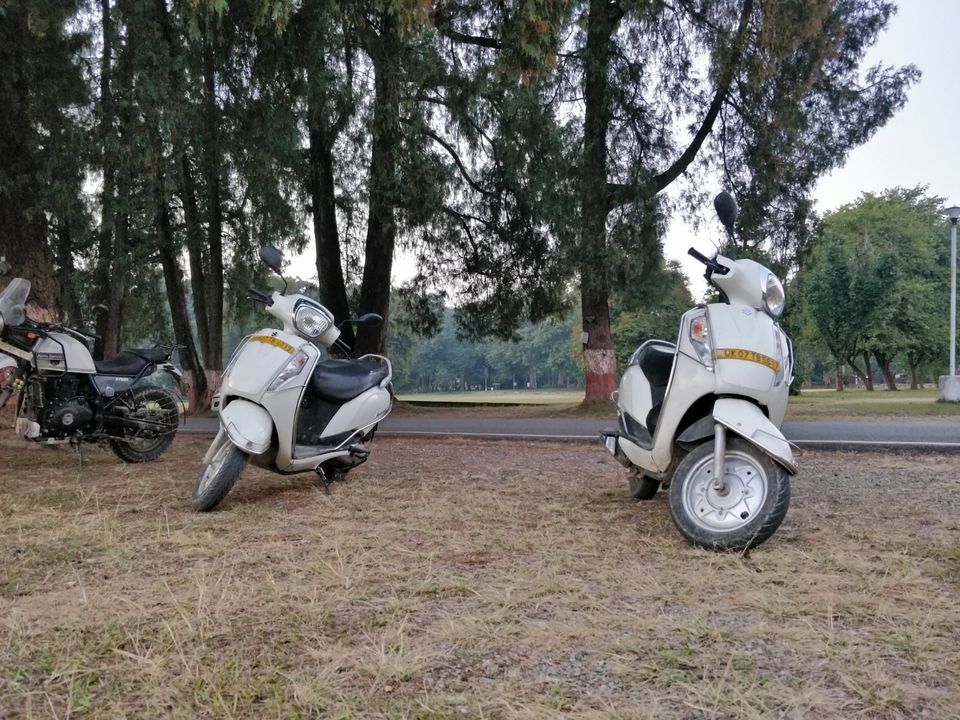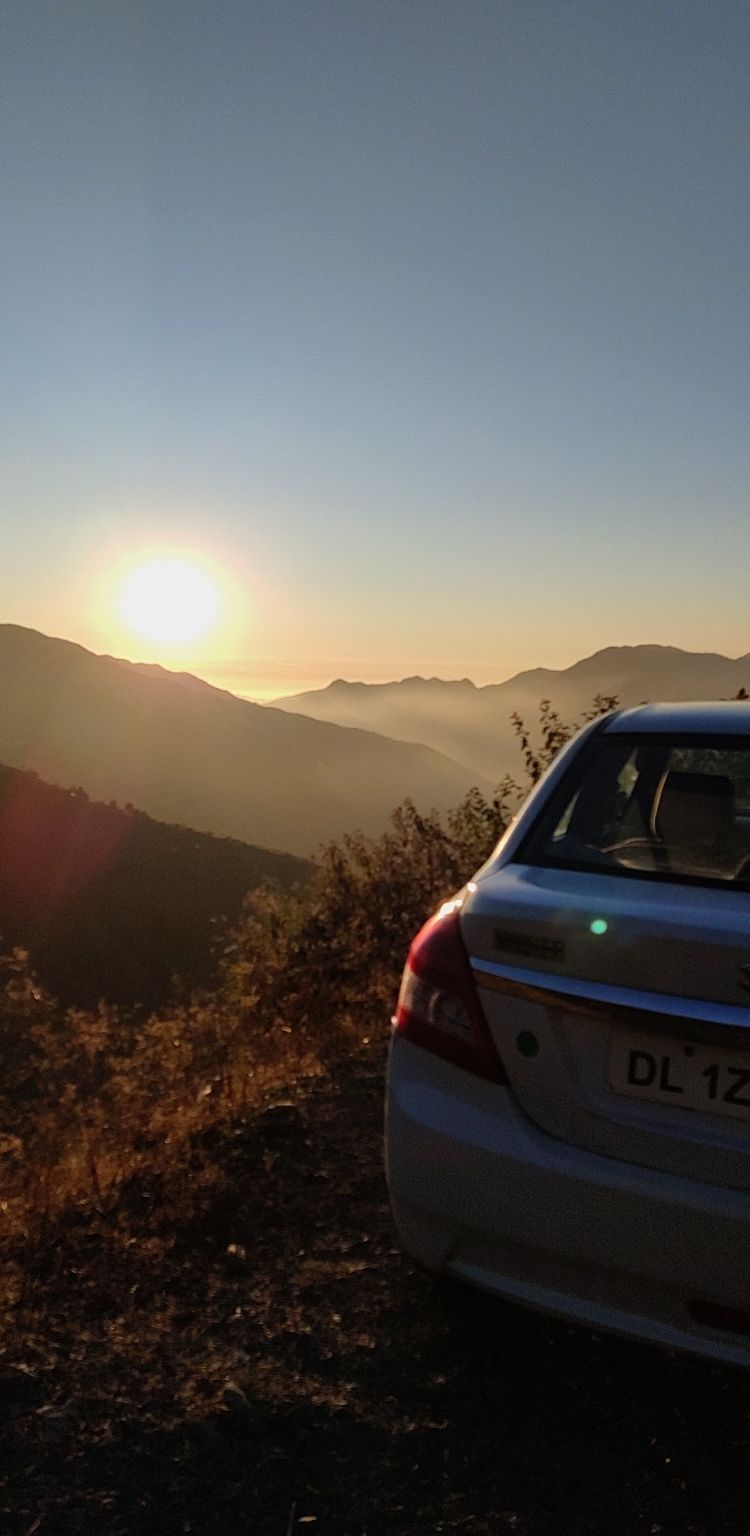 The next day we were supposed to leave for pantwari,a village which was around 110km from dehradun. For this we were provided a taxi from the same company, which was going to provide us with guide ,food and camp stay during out trek.
We left at 7 in the morning.
The journey was long ,or it appeared to be ,we did stop at places in between to eat and to rest a bit.
We reached pantwari at 12.30 .
Now we were supposed to start our trek from here.
Today we were supposed to climb around 5+ km, which our guide told would take around 5 hours.
We started it off at 1 in the afternoon.
It was tiring for all the reasons you know, none of us is regular with exercises and not at all with this kind of climbing. But we were anyhow doing it at a very good speed. The. First day to the trek is always tough, u get much steeper climbs ,very rough terrain and moreover drastic changes of weather all during the trek, sometimes its too hot to bear,the very next second, cool winds are taking over.
To maintain out Speed and energy , whenever we used to take rest ,we made sure we were drinking water, chewing something, and also taking some good pics.
We completed our trek at 5 , with a very good speed . We did todays trek in 4 hours.
Once we reached the base camp, we too rest , and were provided with the best thing you could have asked for. Chai and pakore ❤️.
We had those, and by the time we were doing this, sun started to set, the view was getting out of this world, and also the cold. We wore everything and anything we had to cover ourselves up , and then started to capture some great visuals of nature.
At night after dinner ,in which we had daal chawal ,and roti ,matar paneer, we went on to capture star sight. And we managed to get a very good click. Leaving aside that click, the view was something that is beyond my ability to express, and only those who see it live can feel what i mean to say.
Once done with this, we went into our tents to sleep.
Meanwhile one thing that i forgot to tell you all was that,one more guy joined us in dehradun, who came all the way from delhi, all alone , to do this trip with us.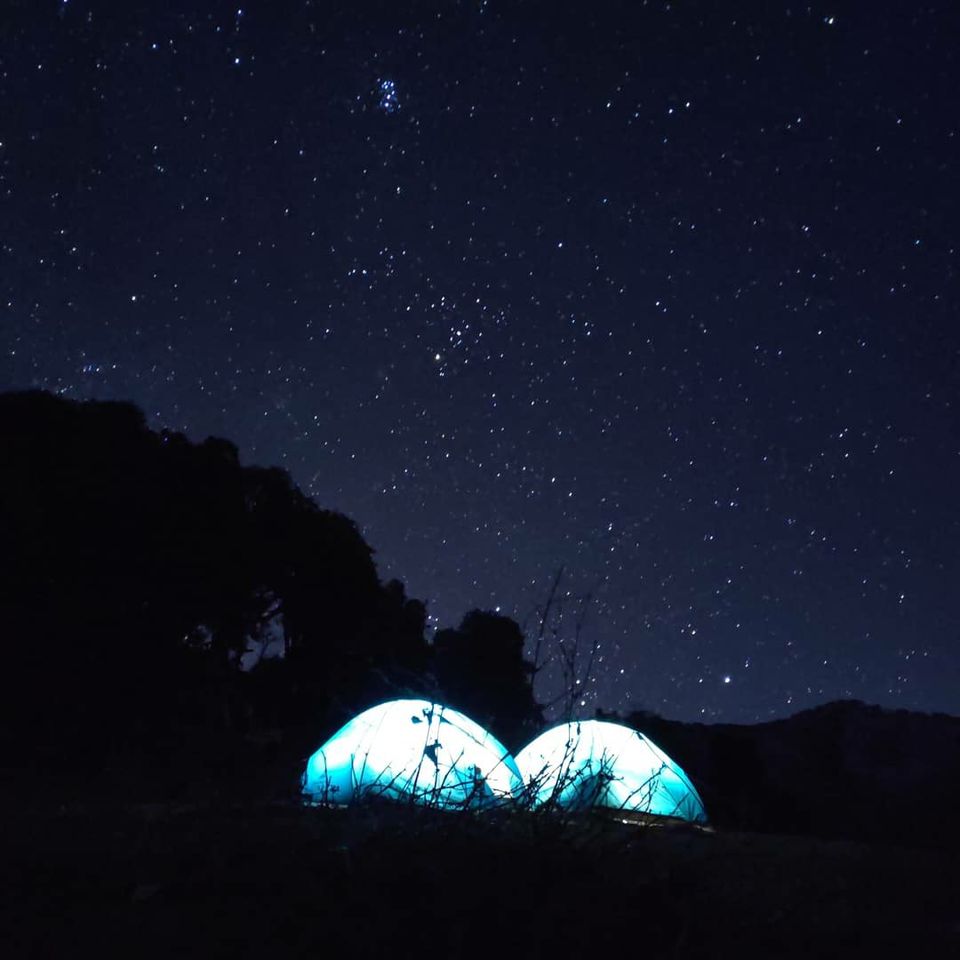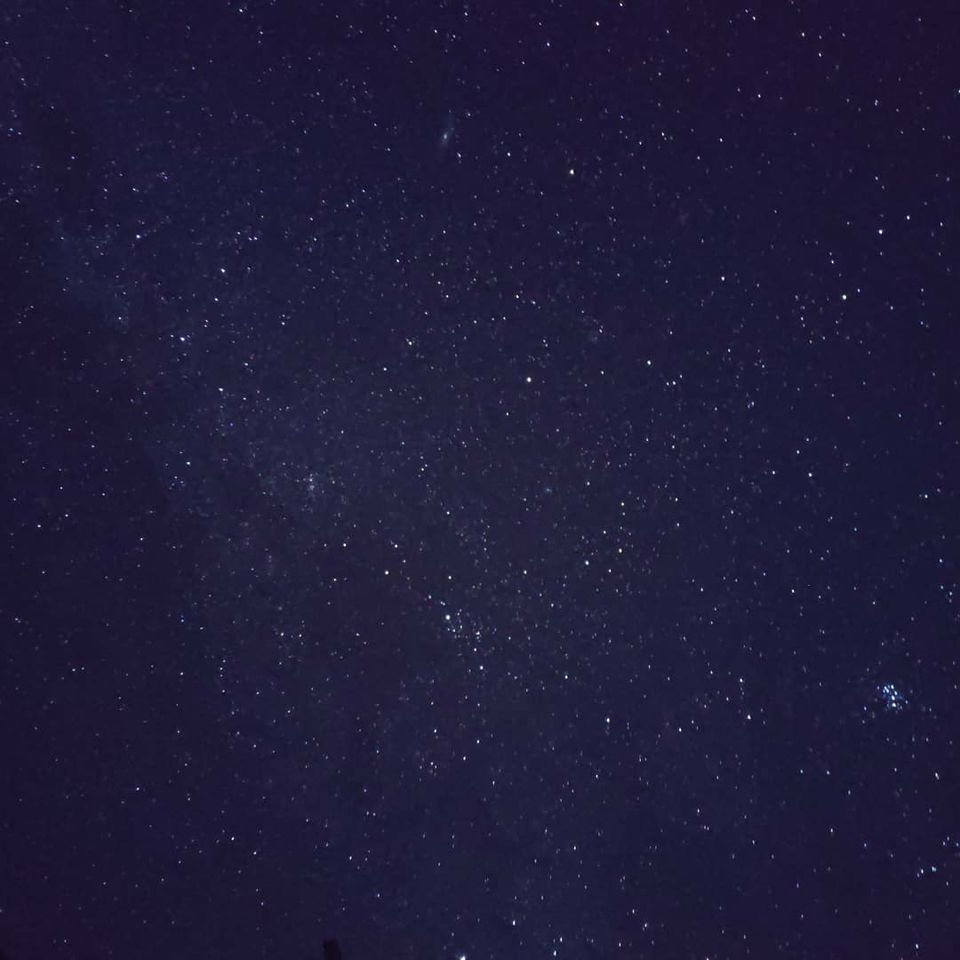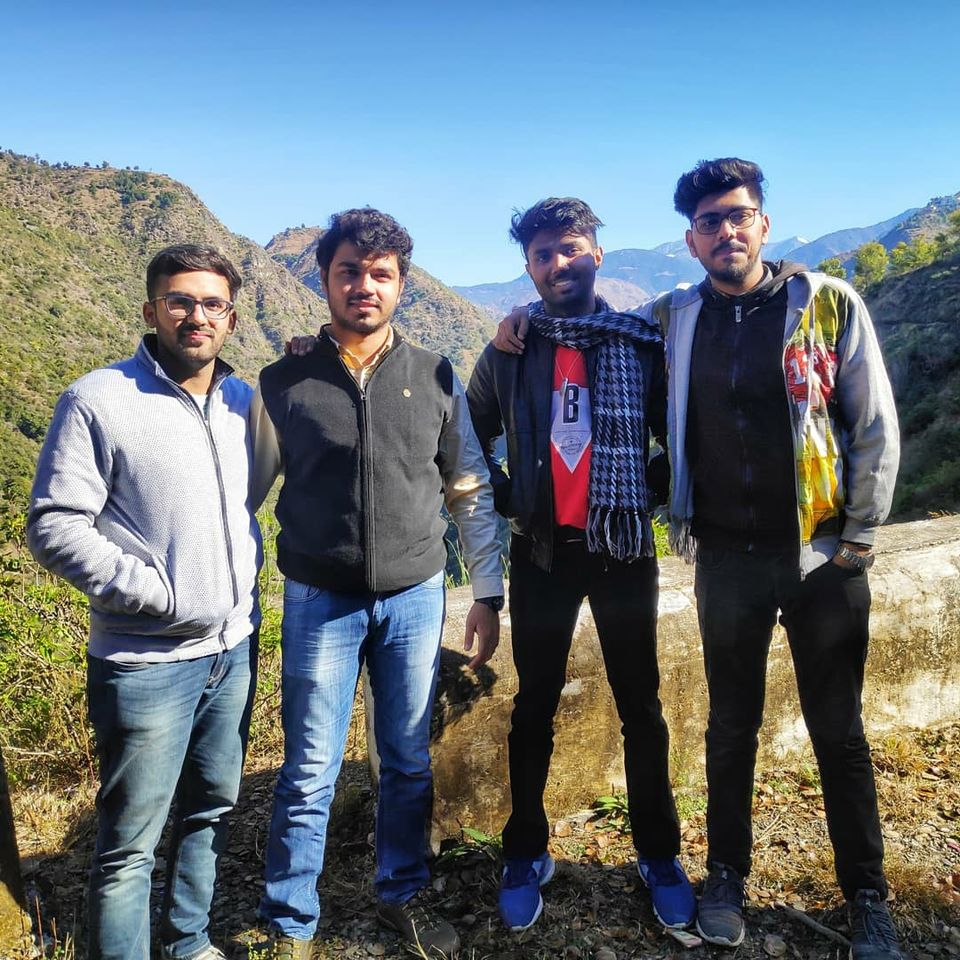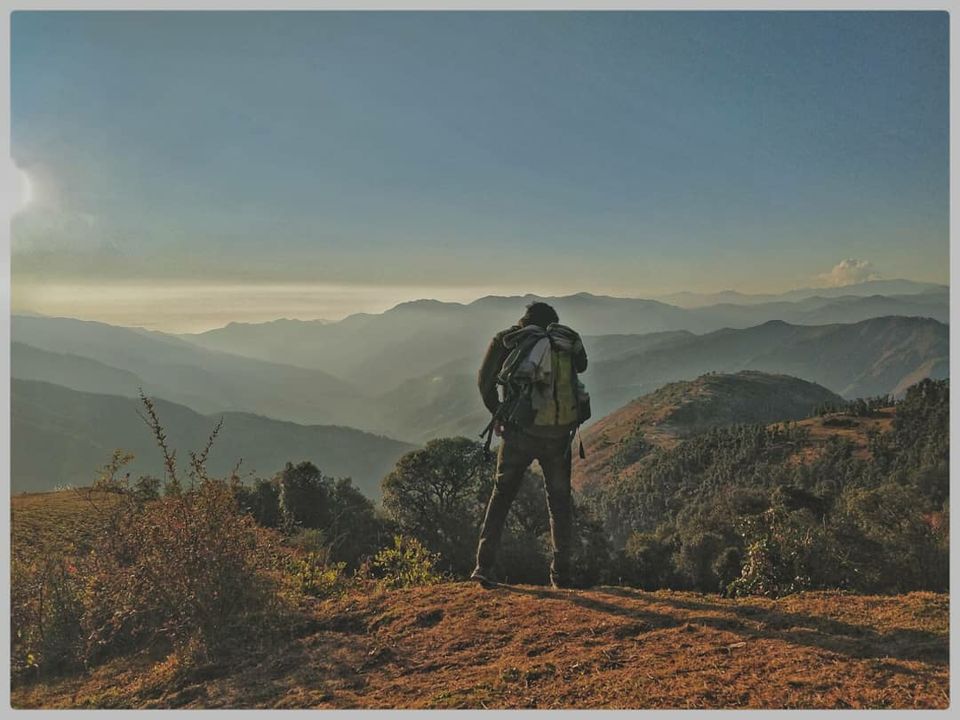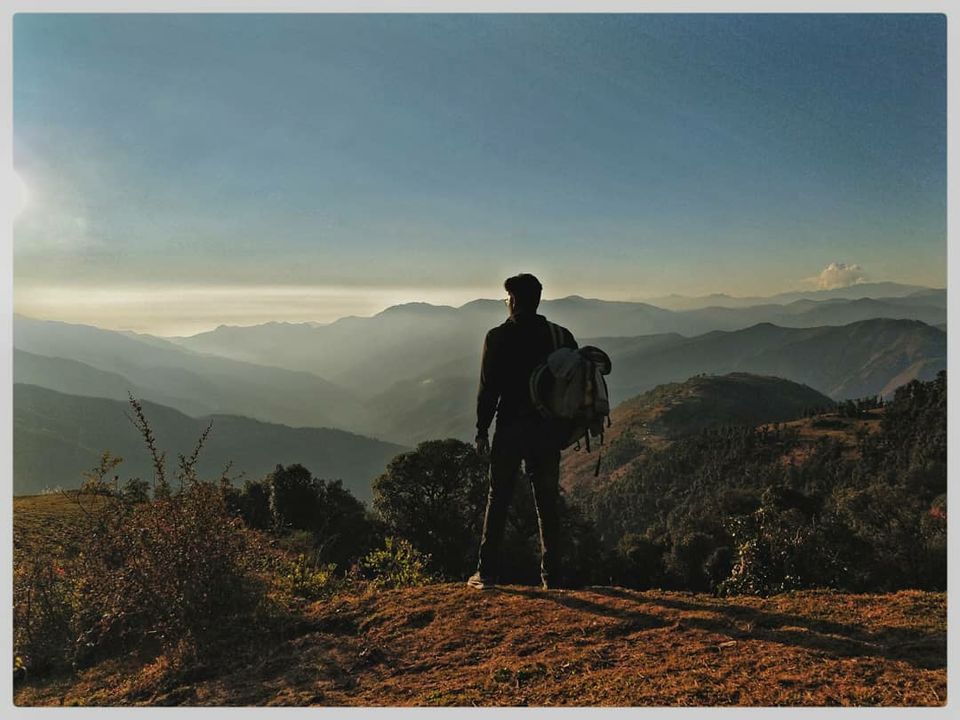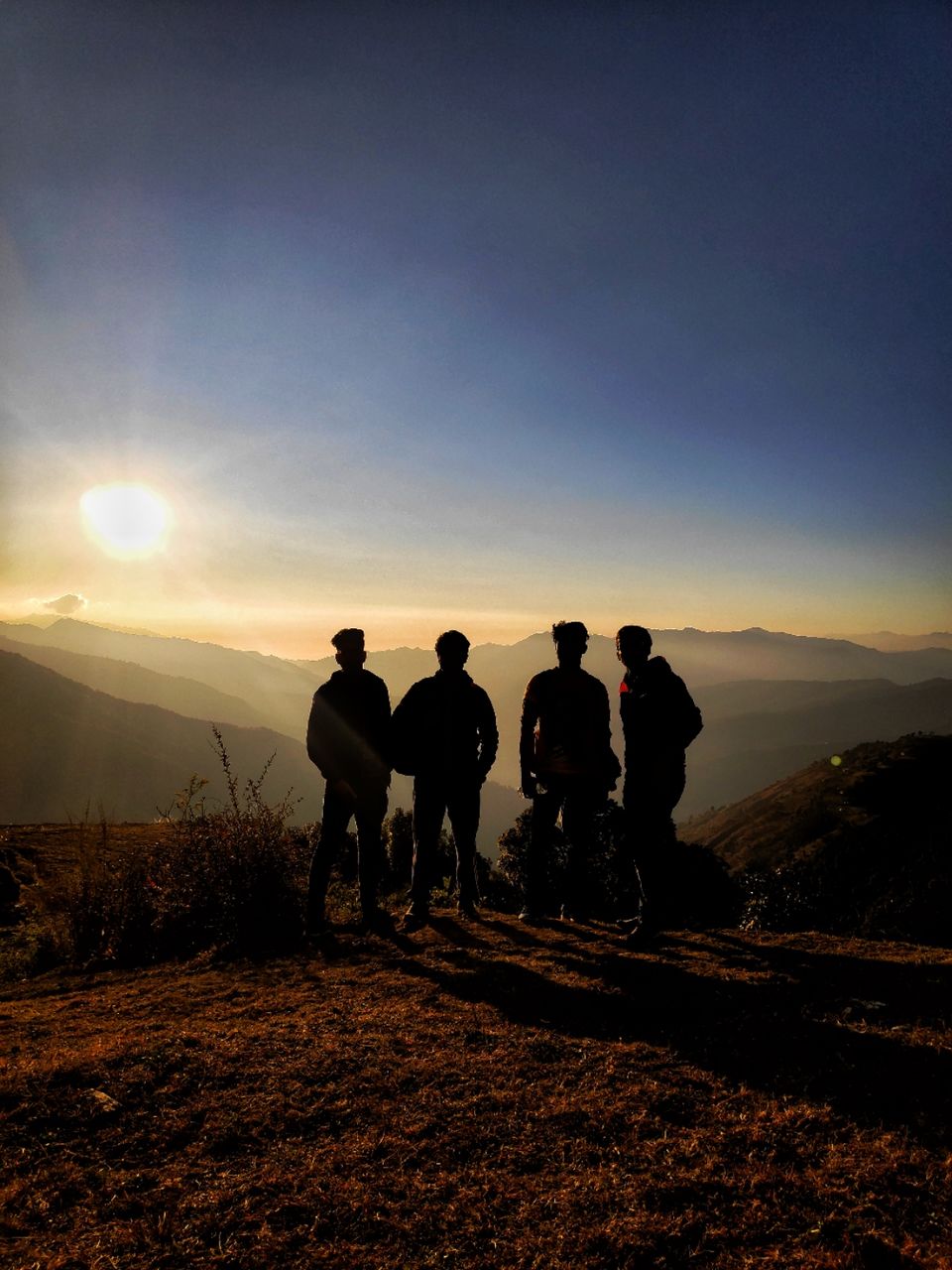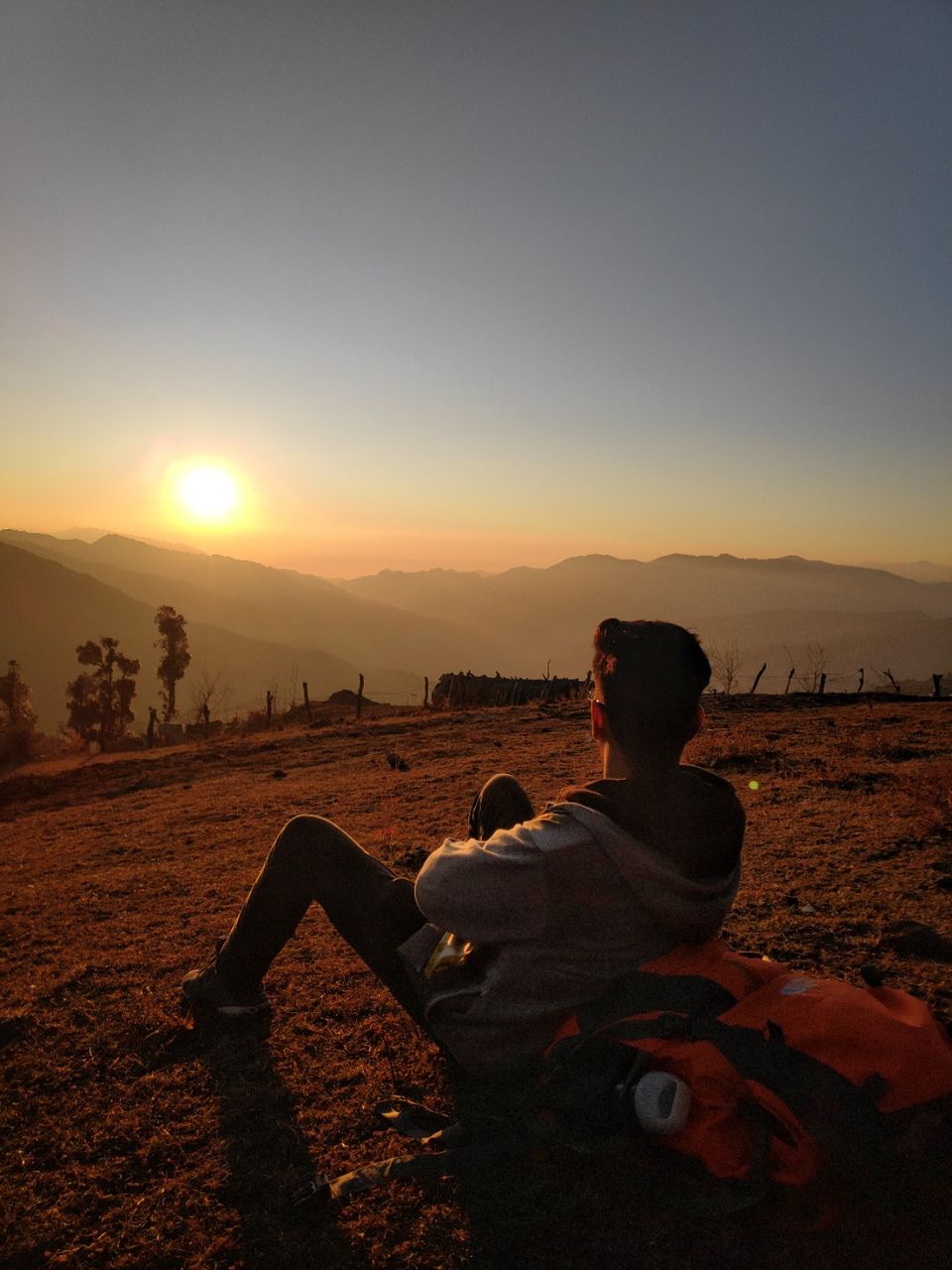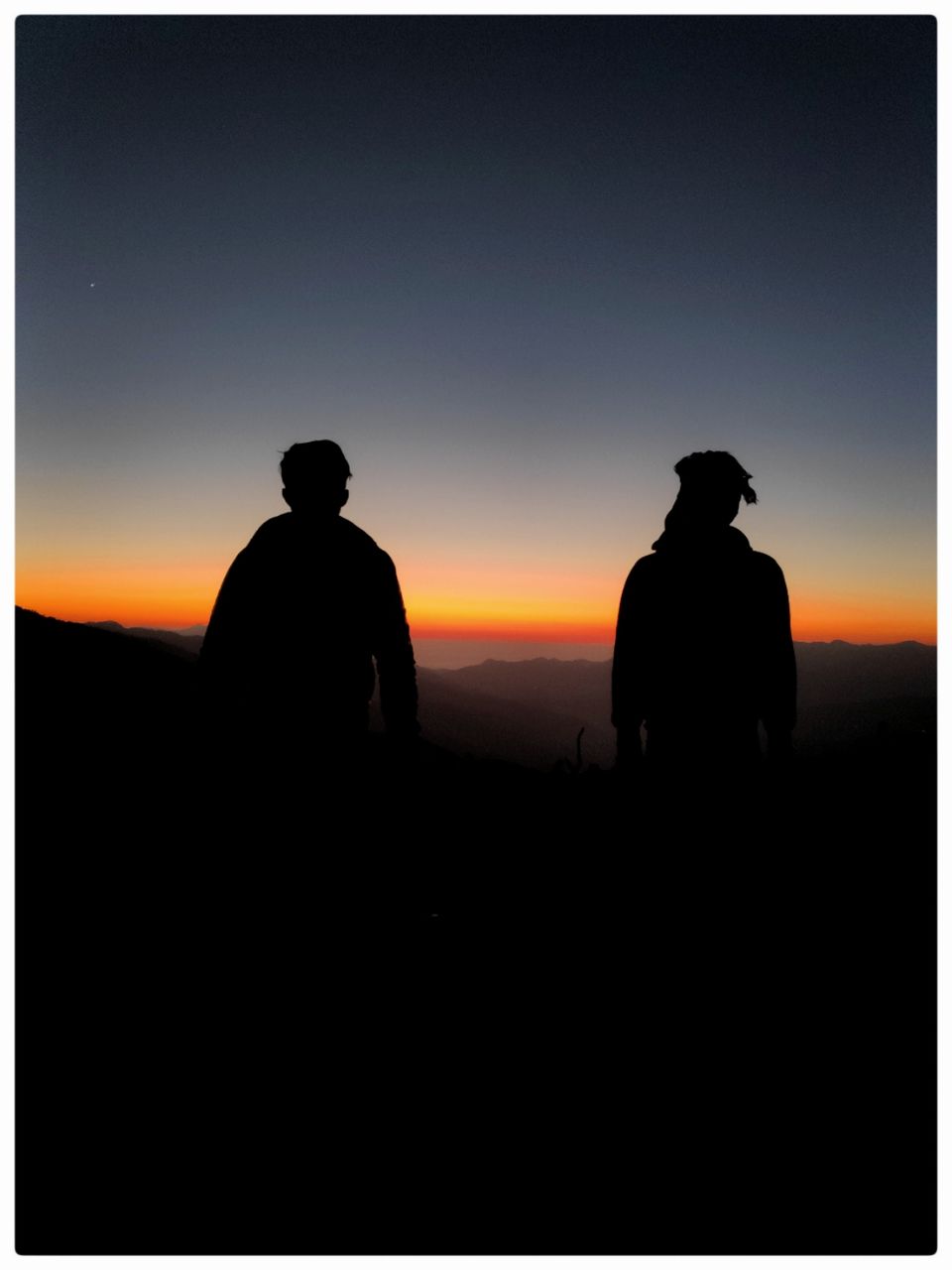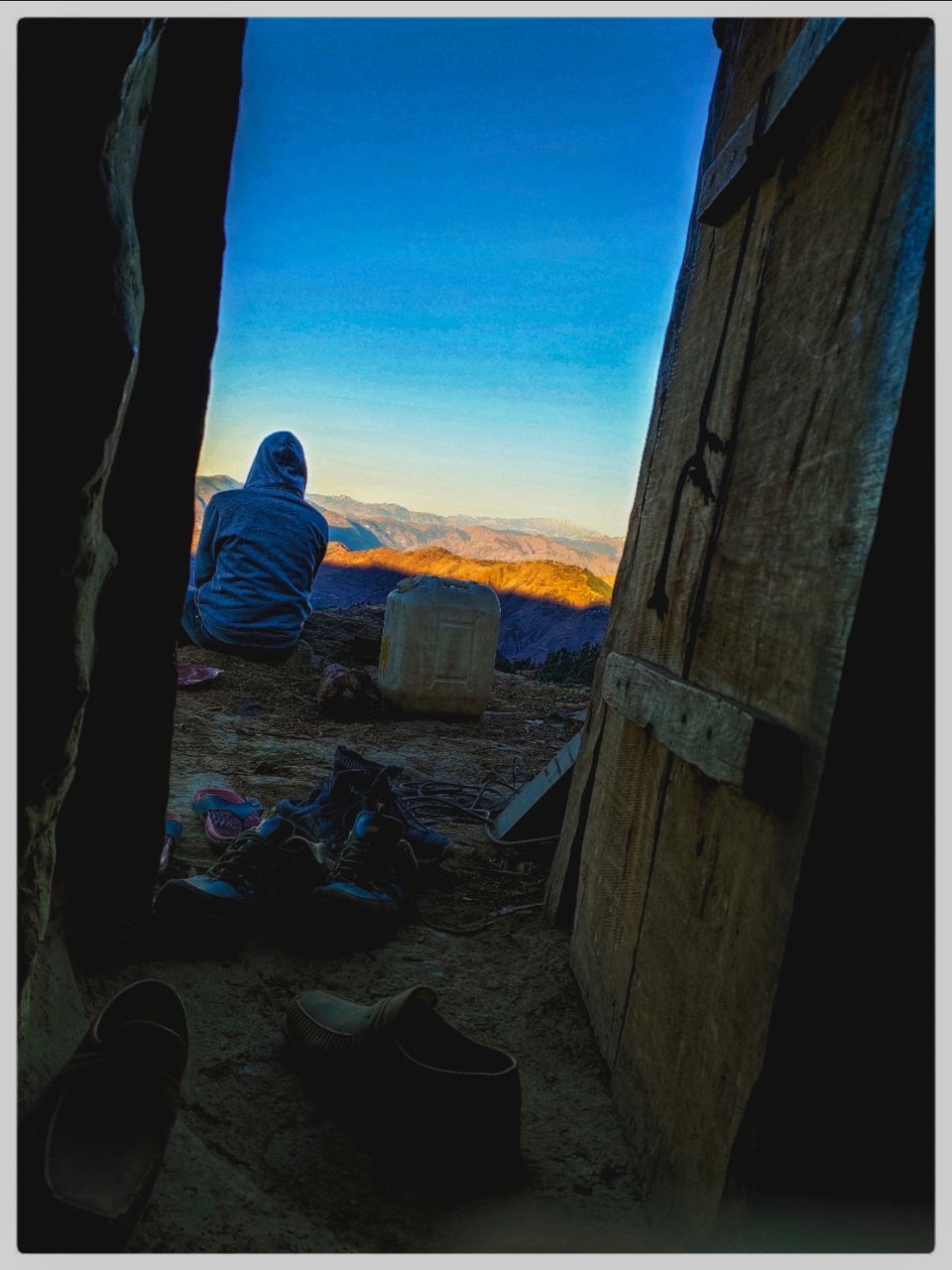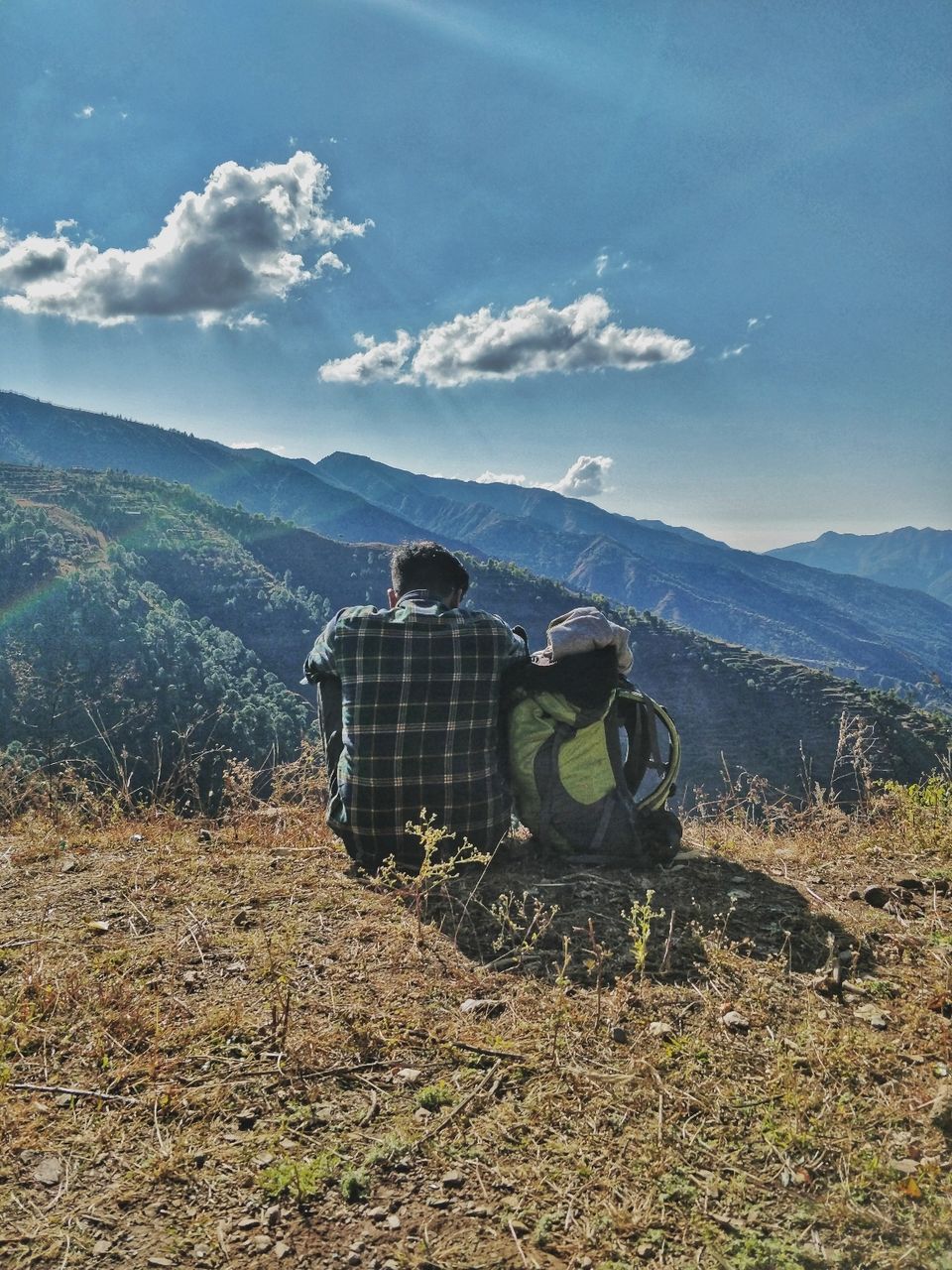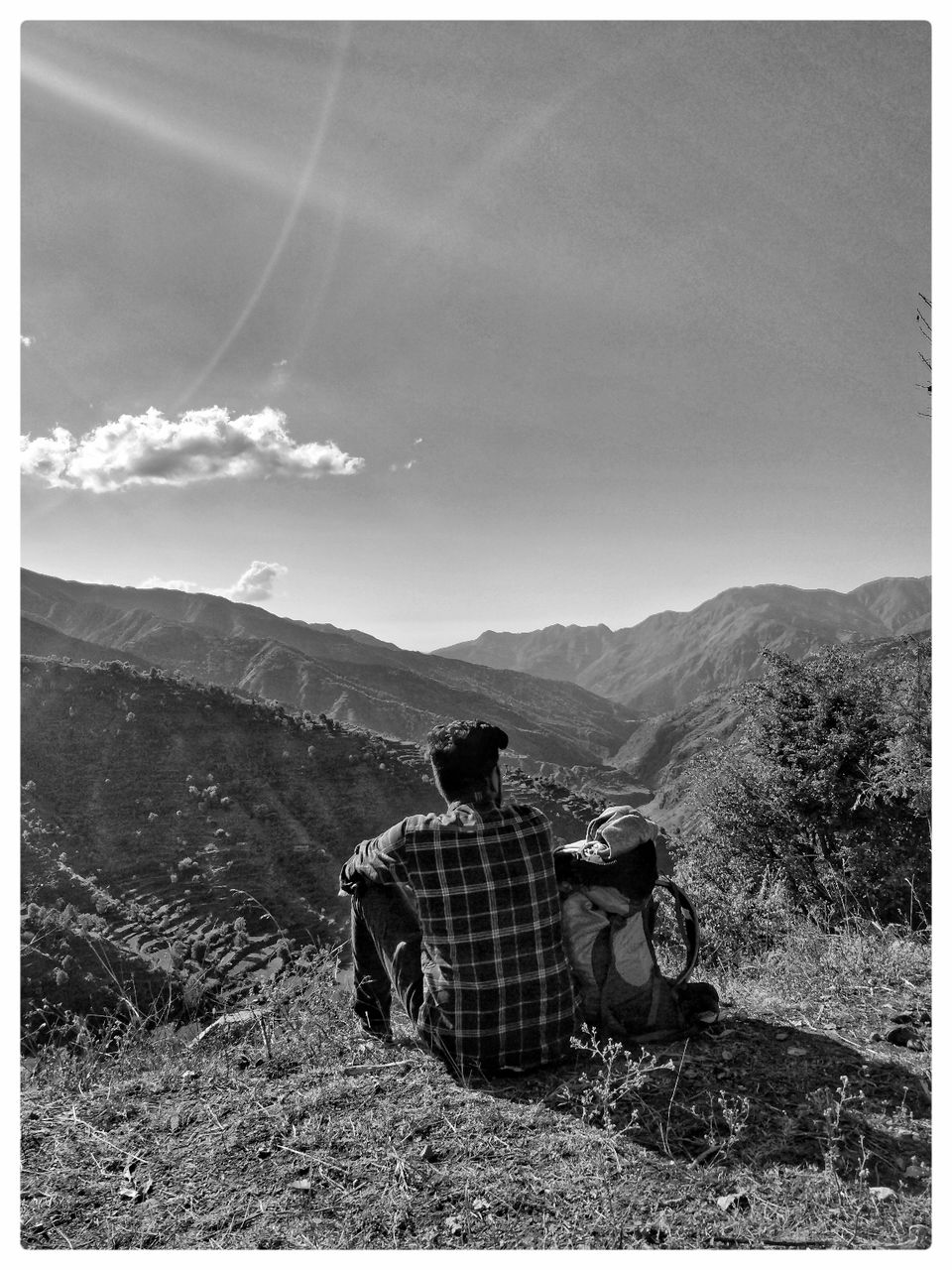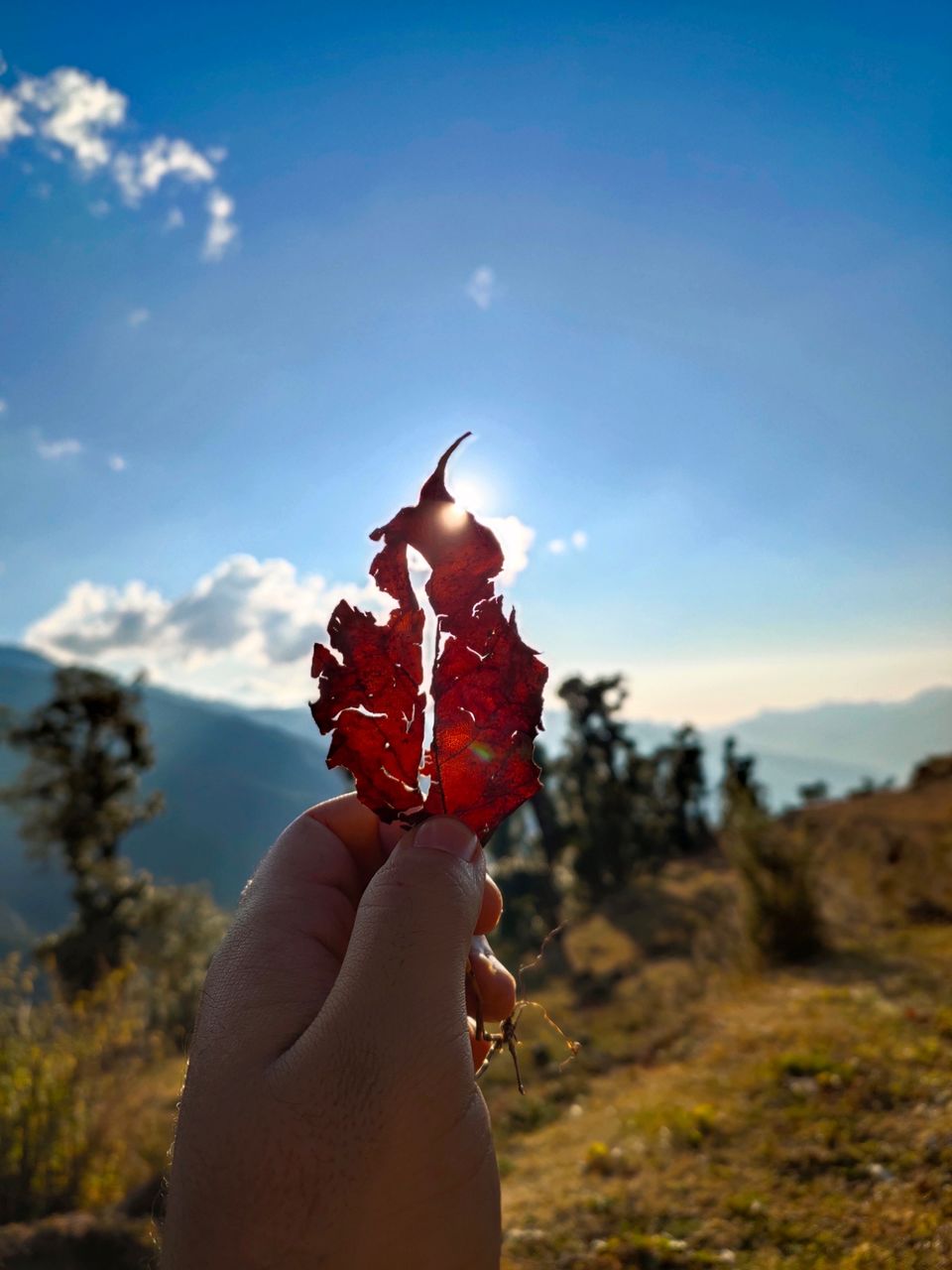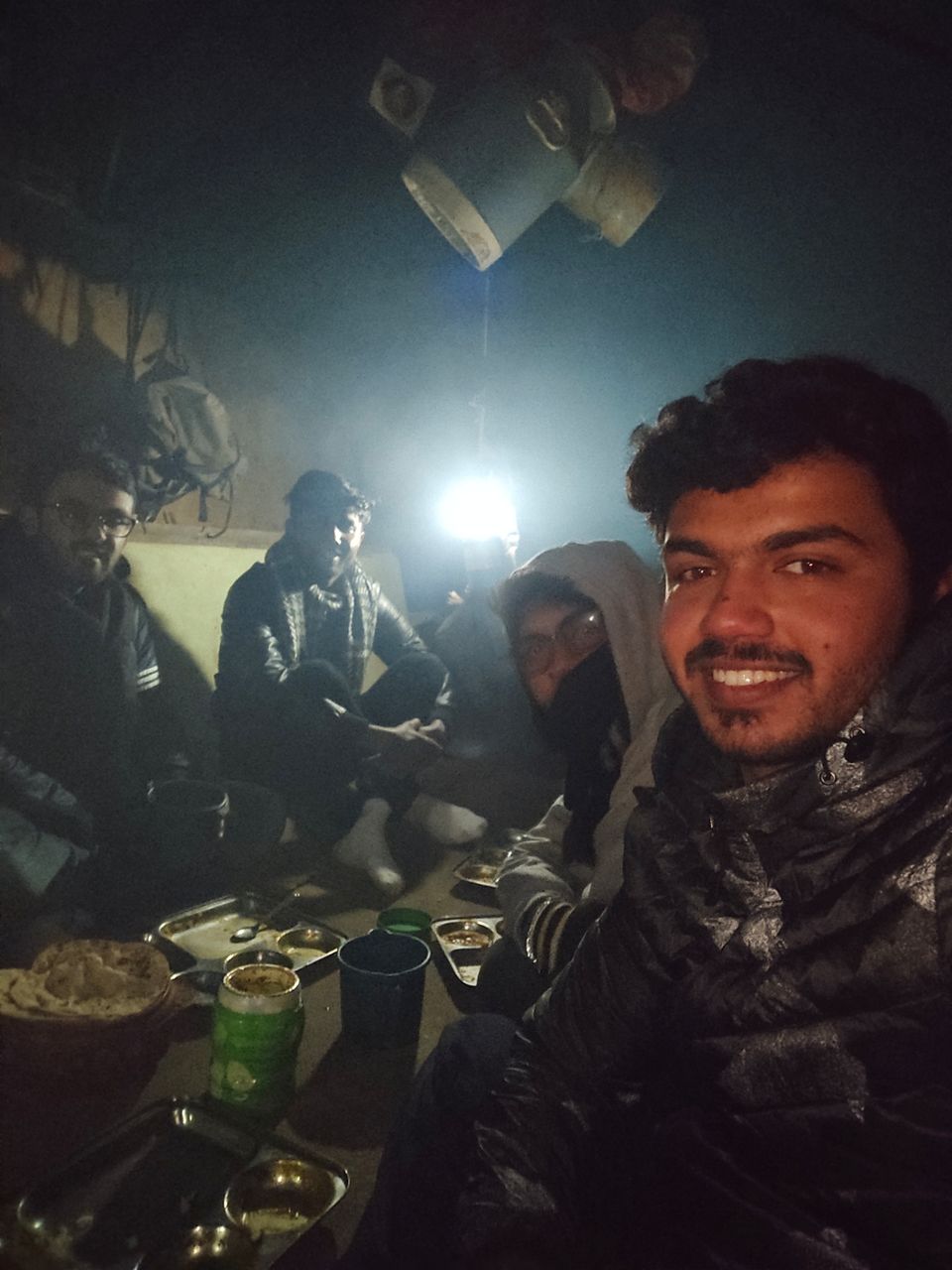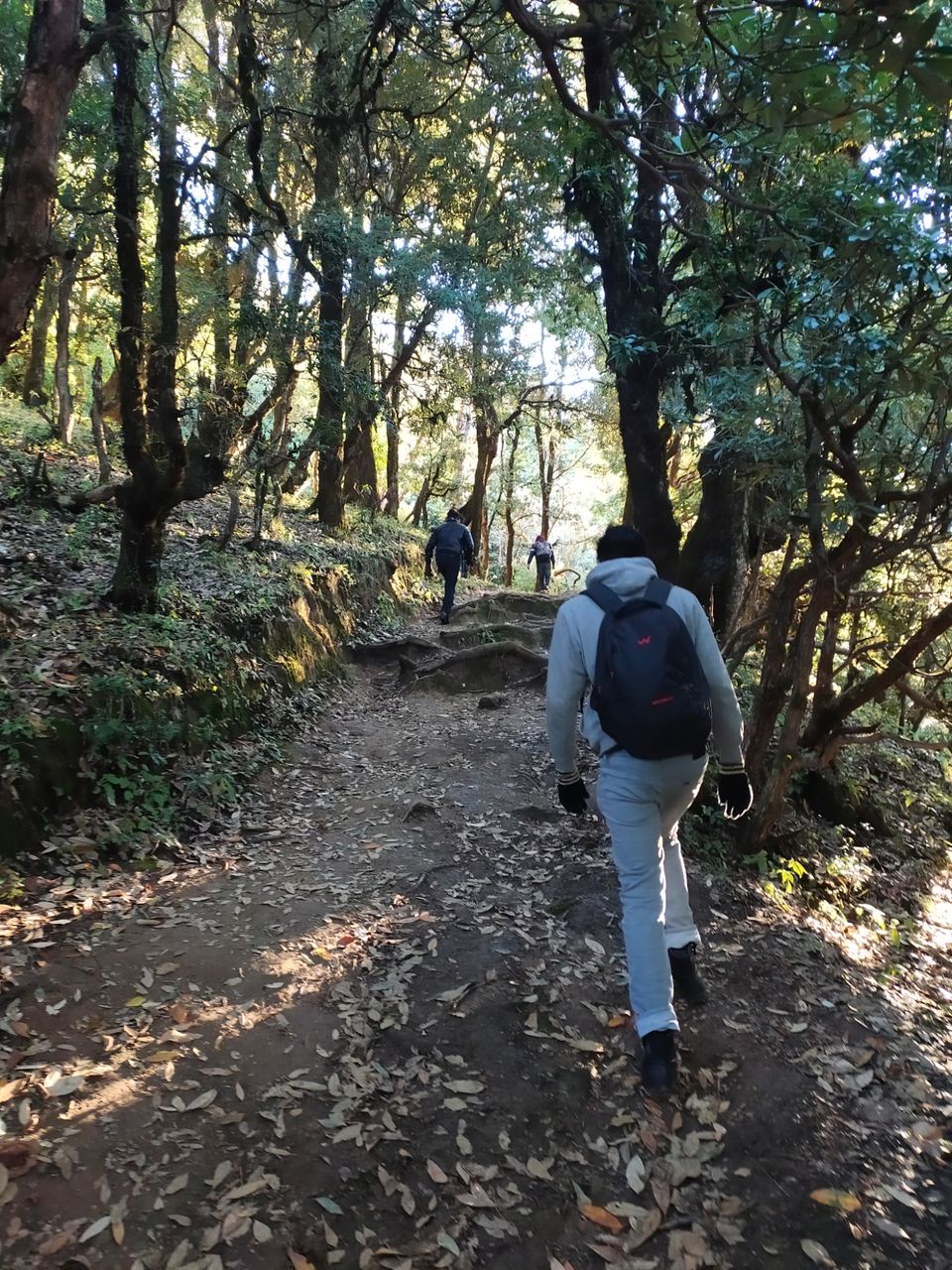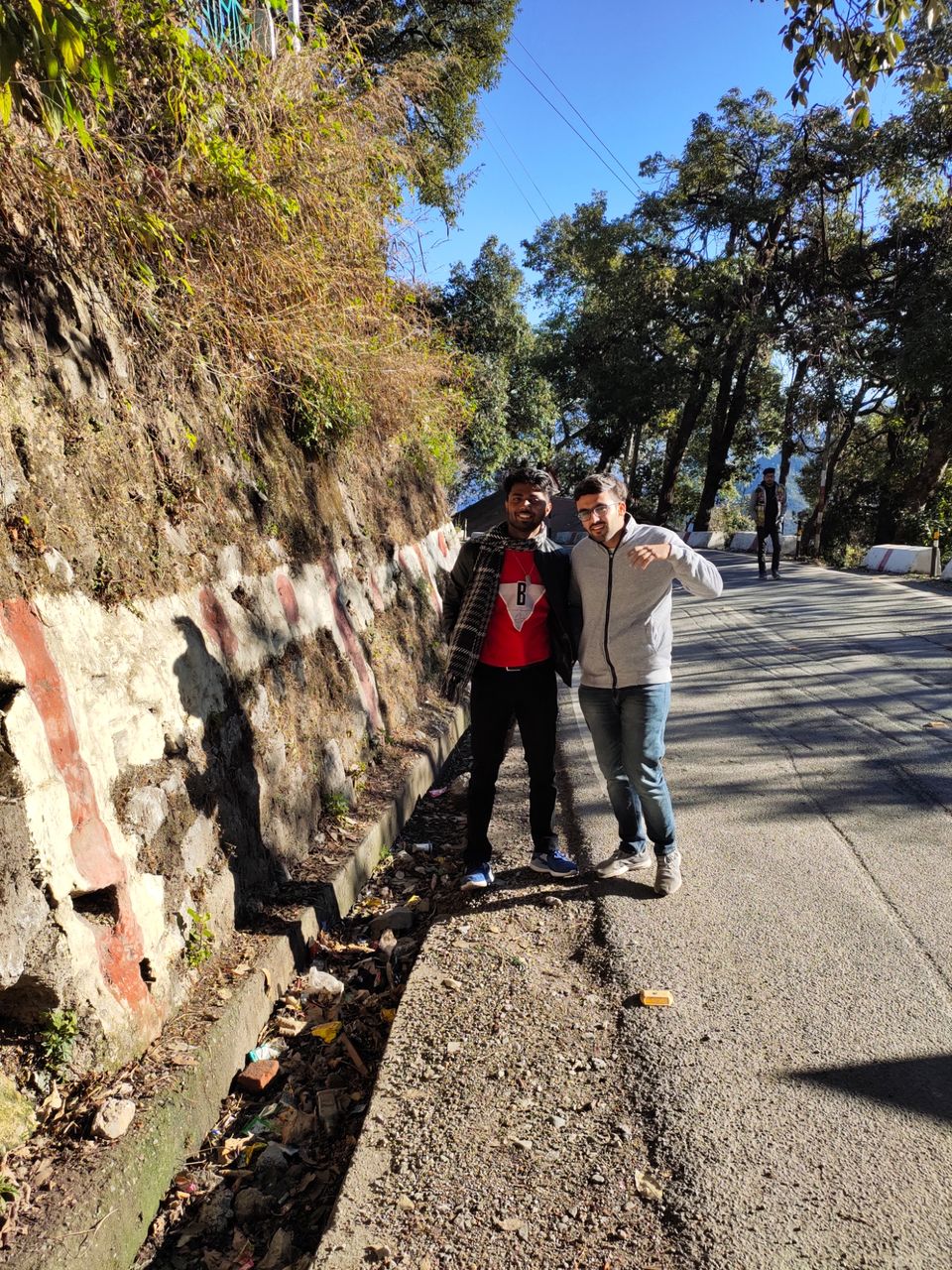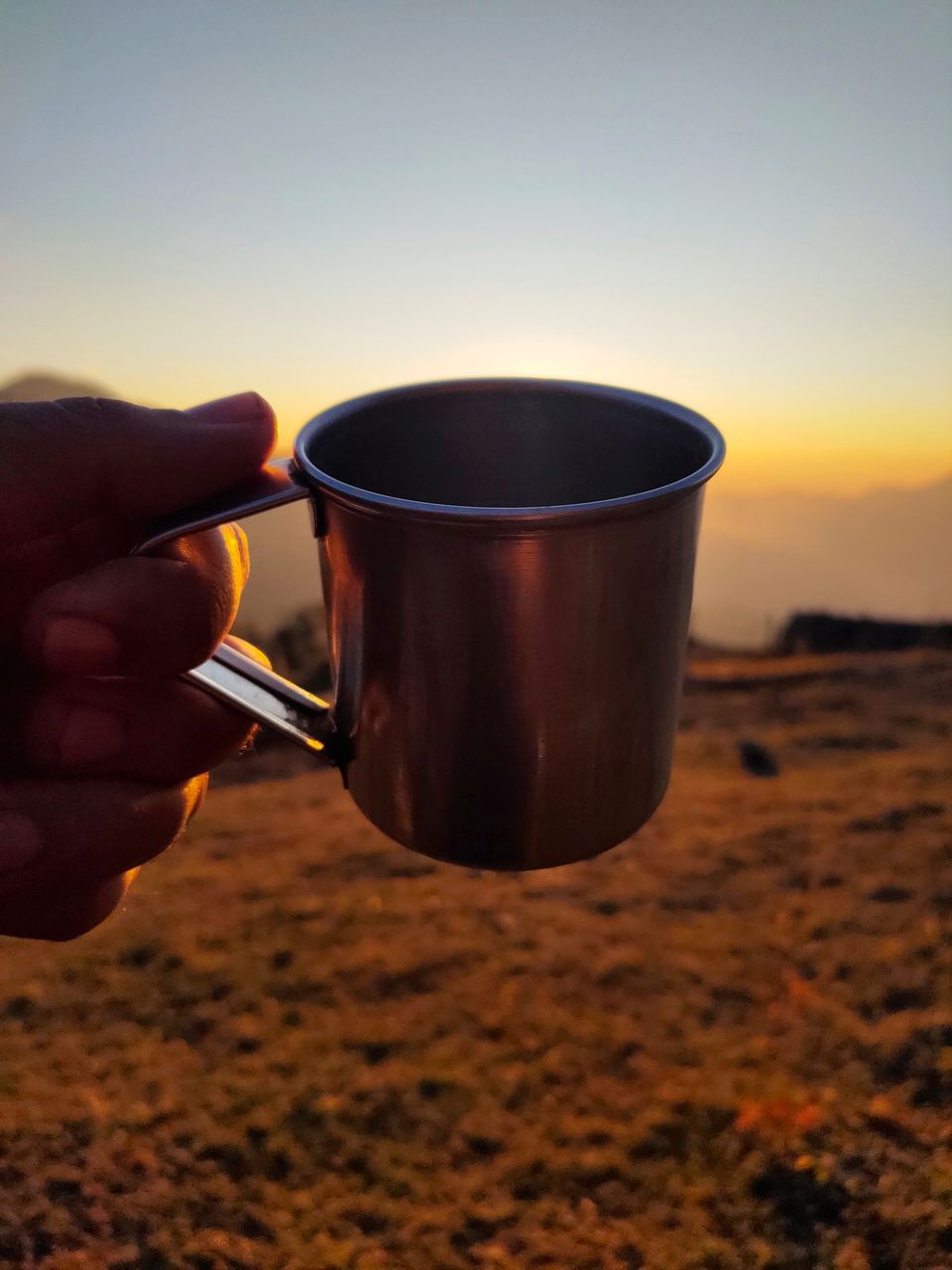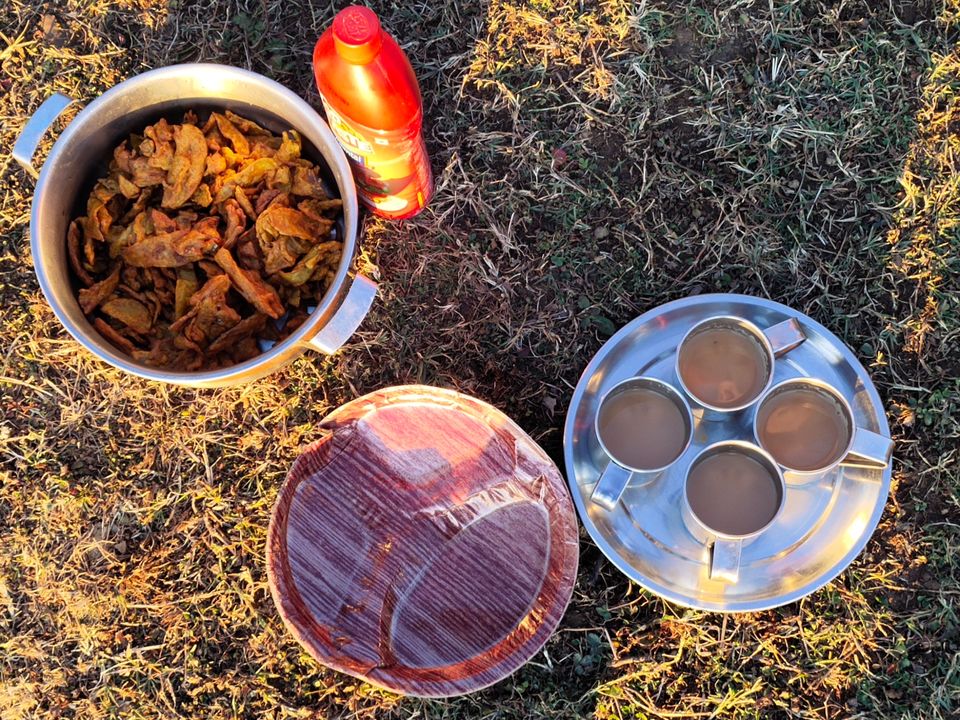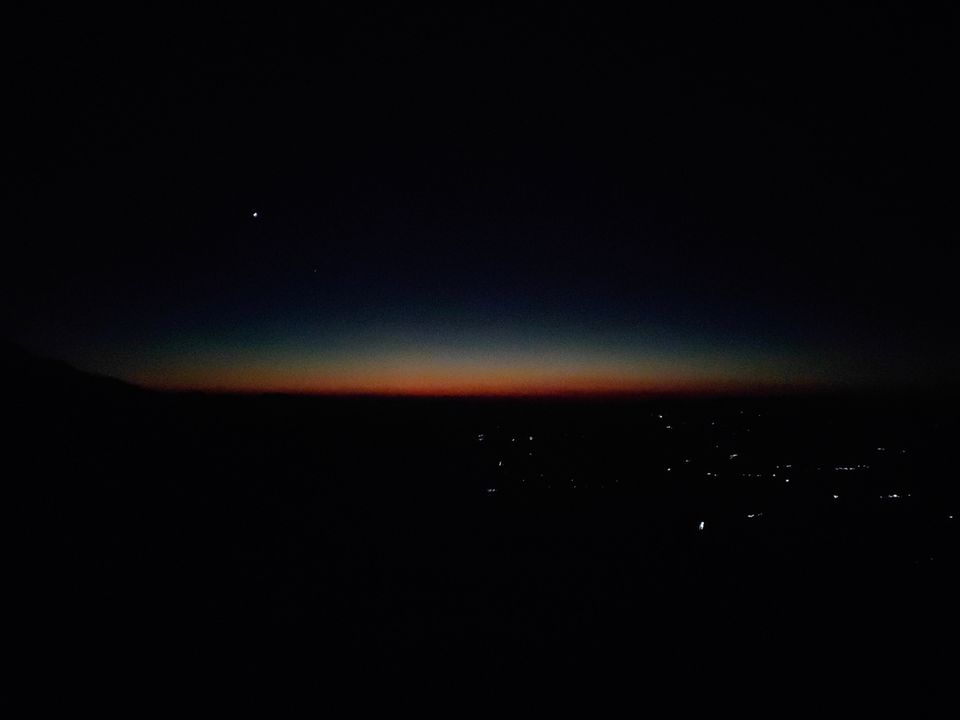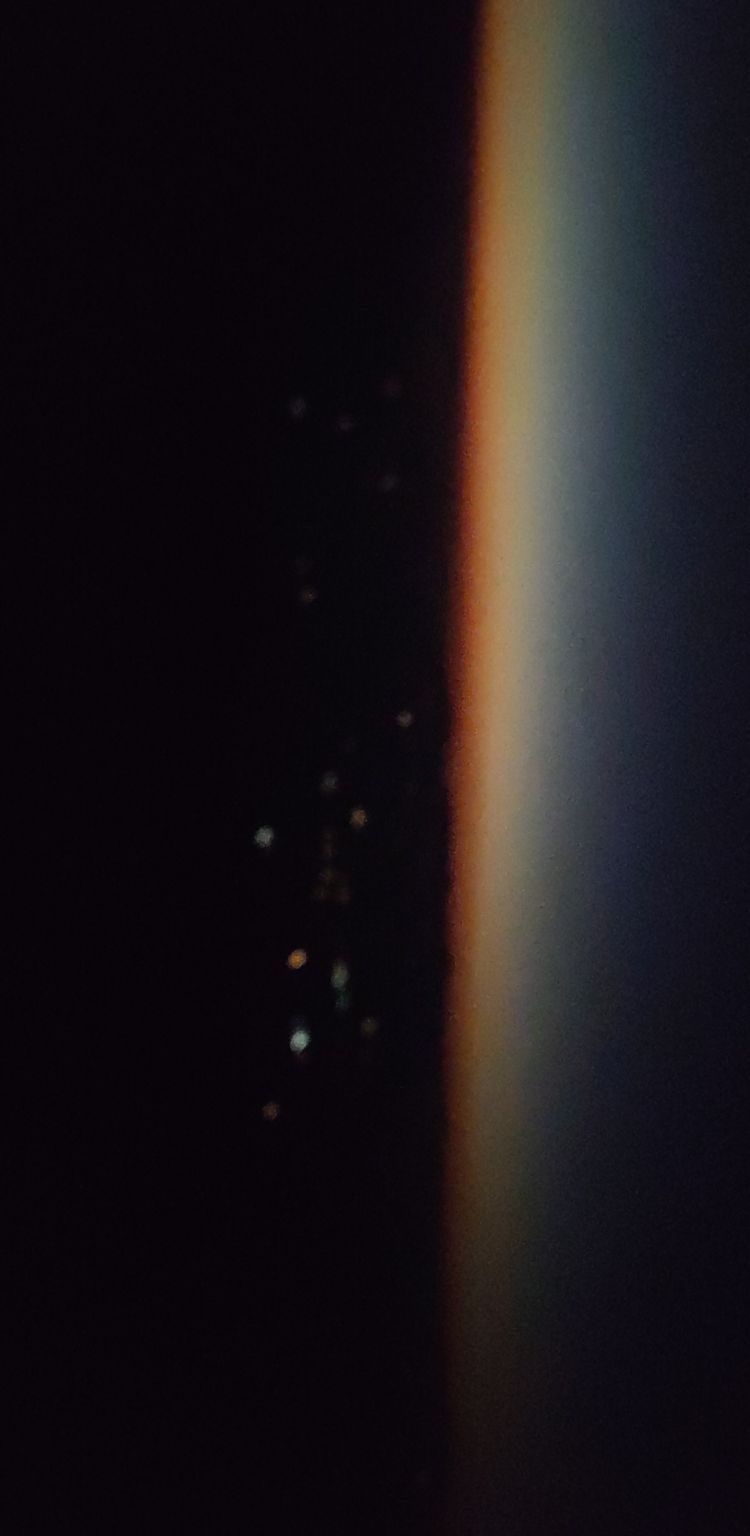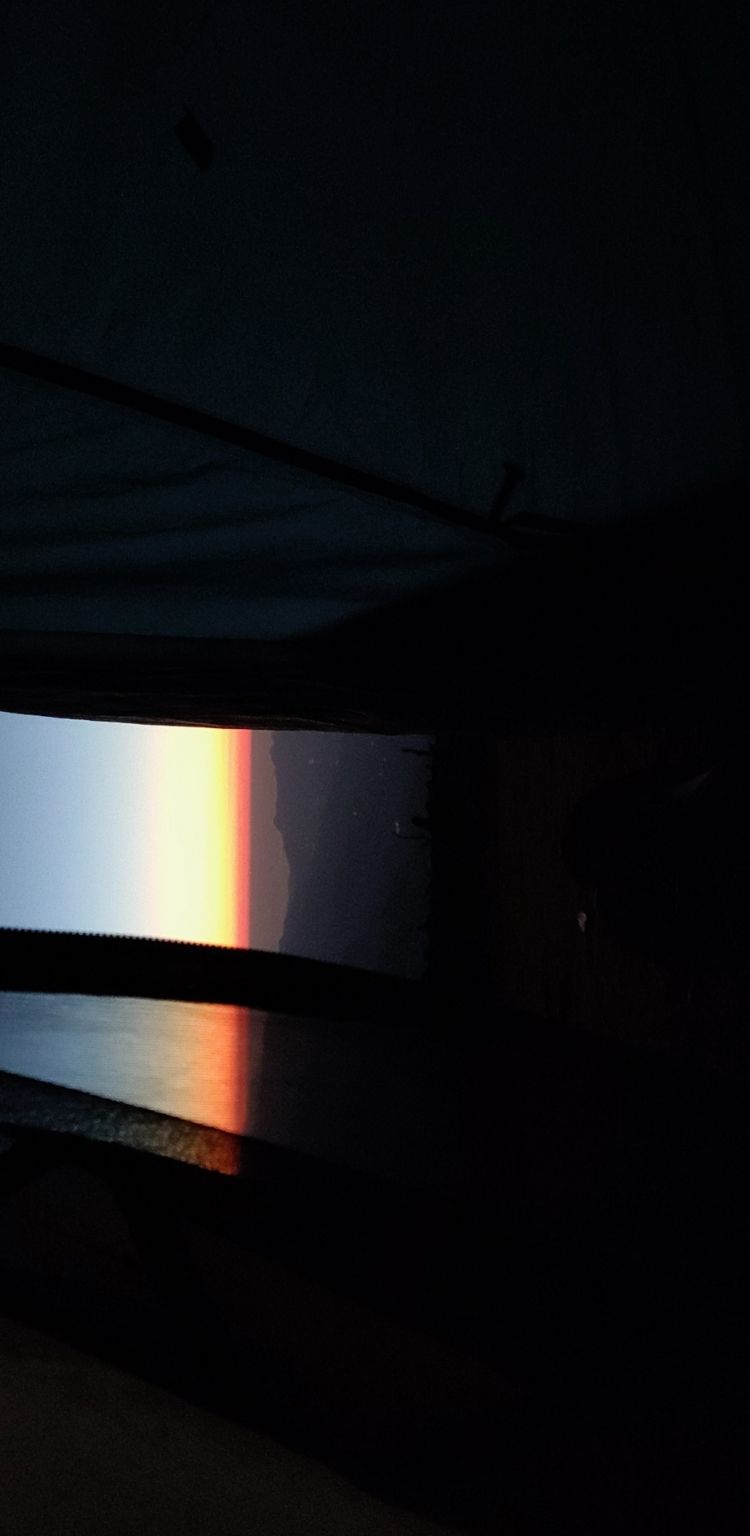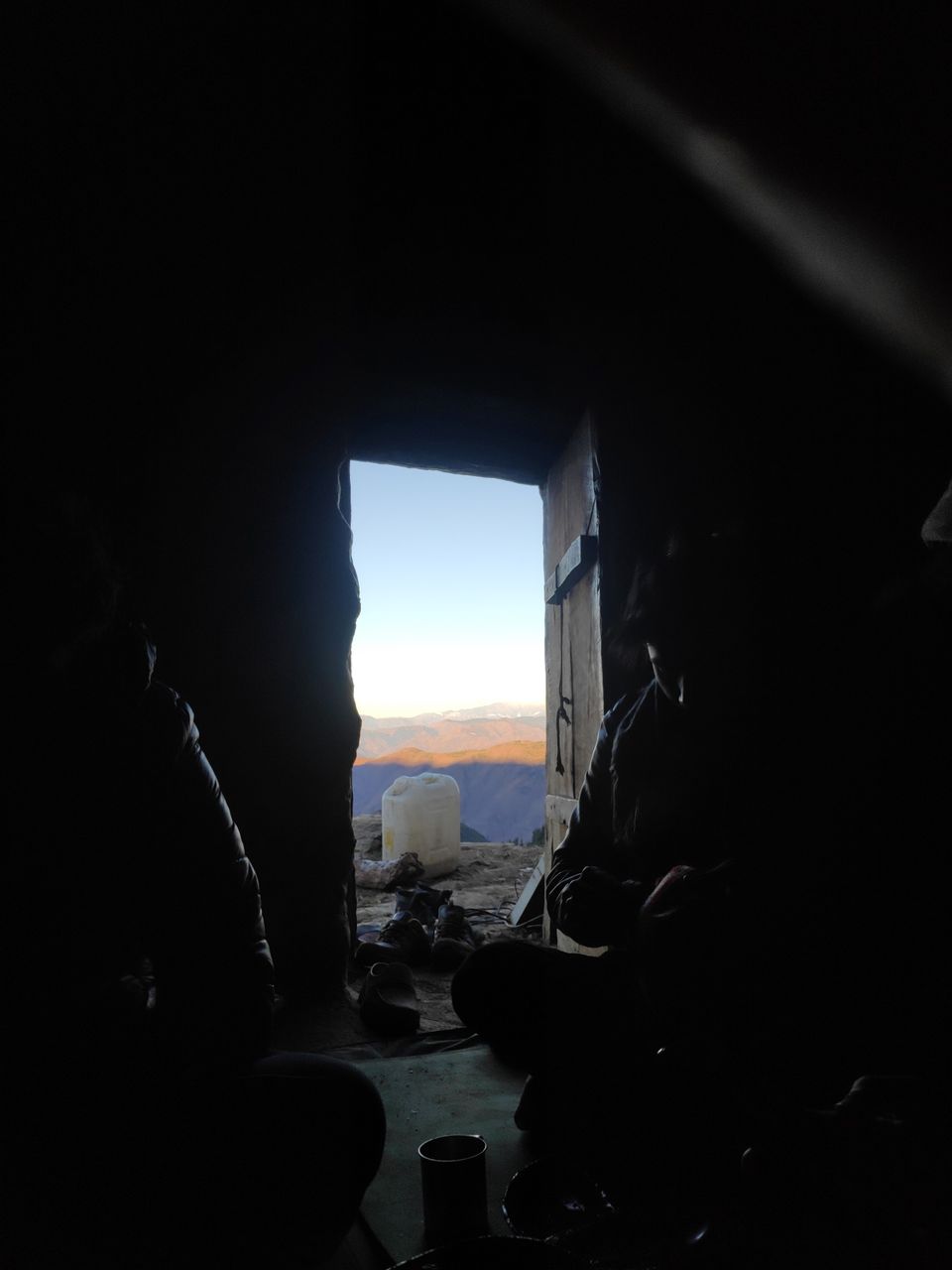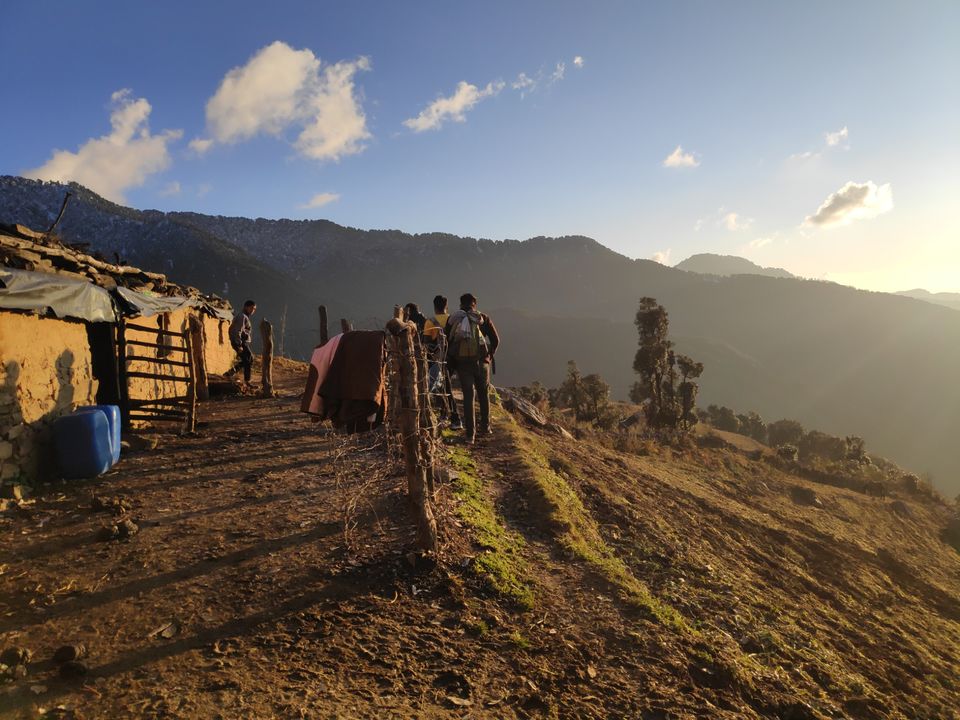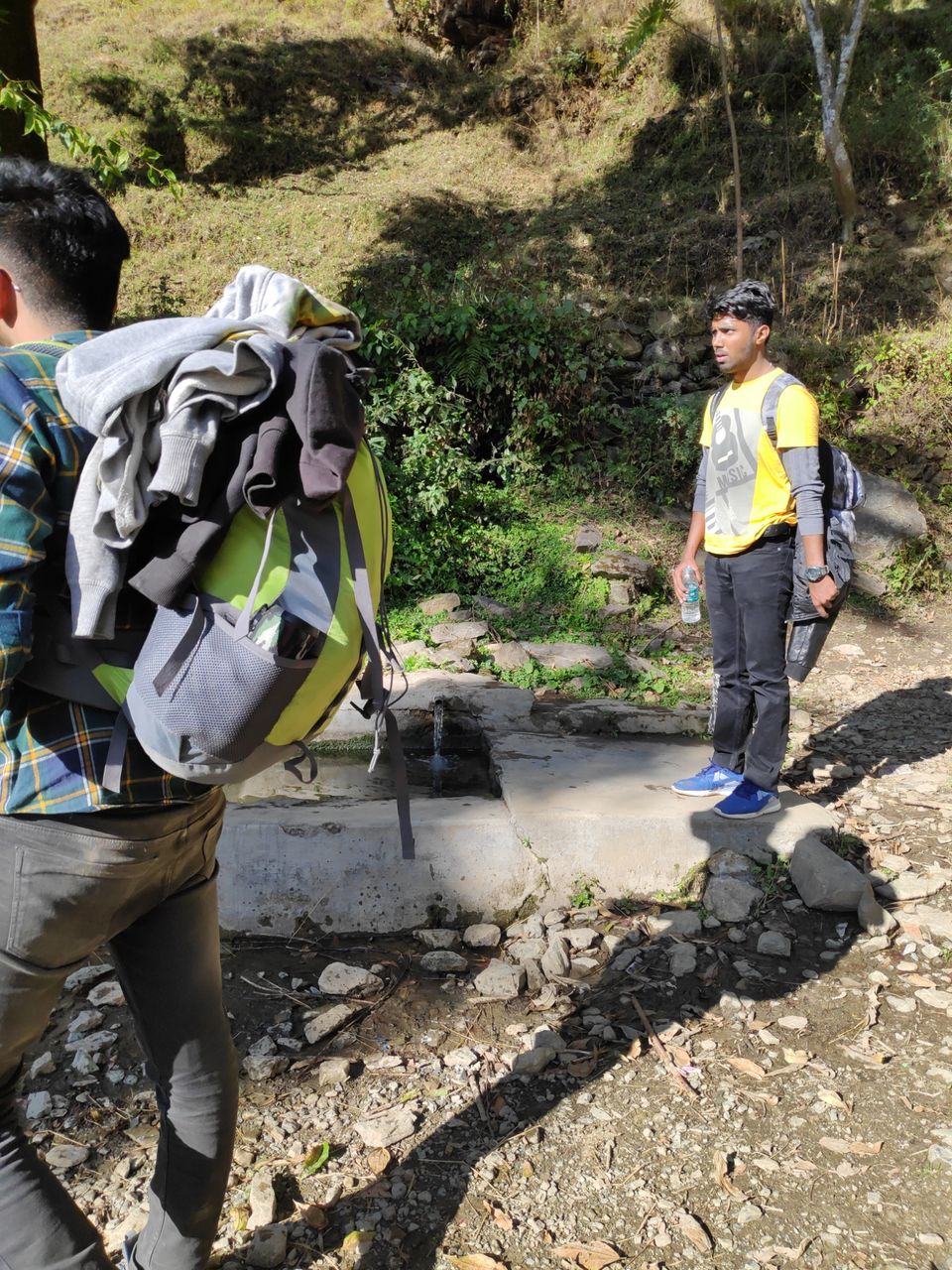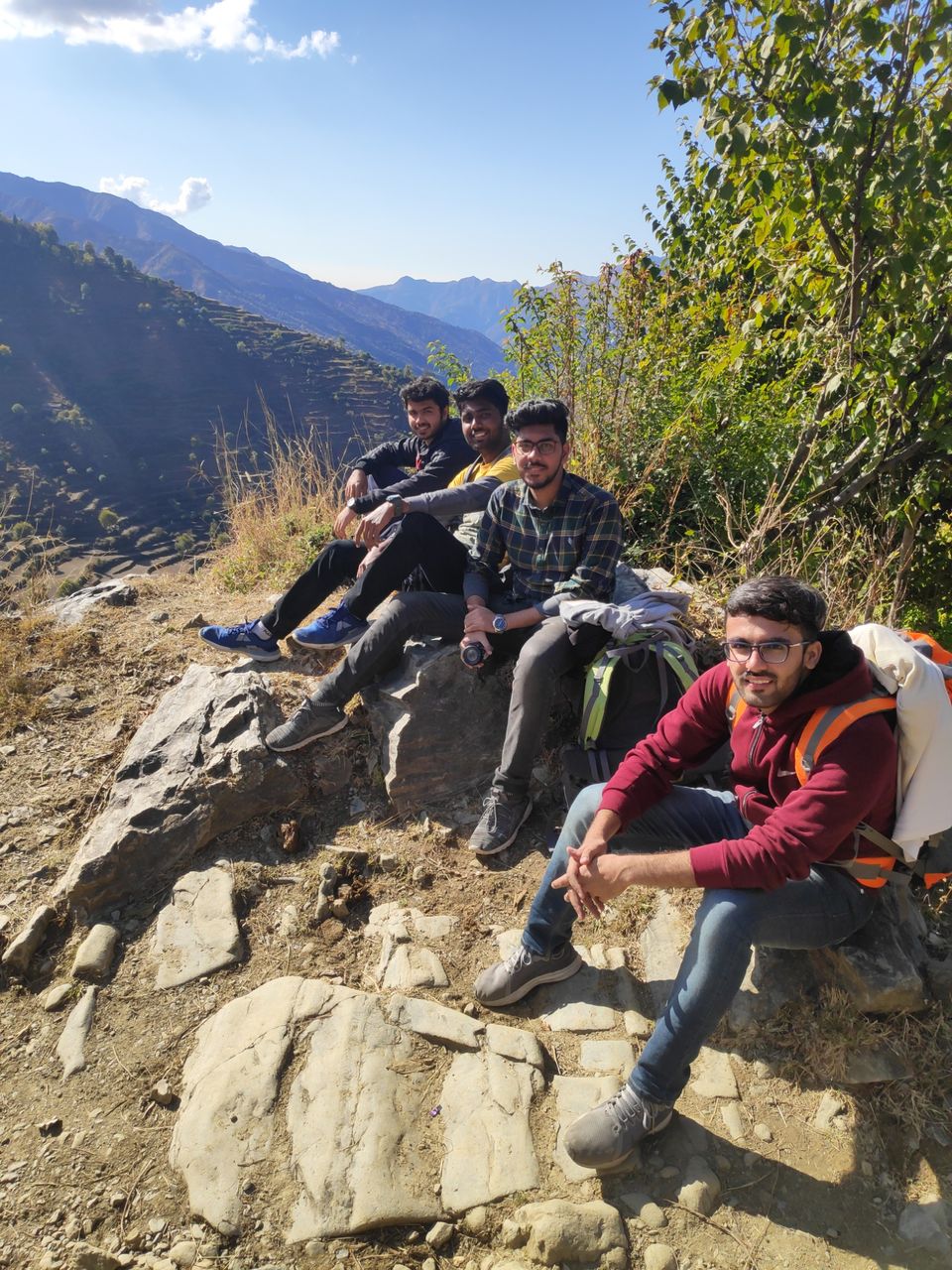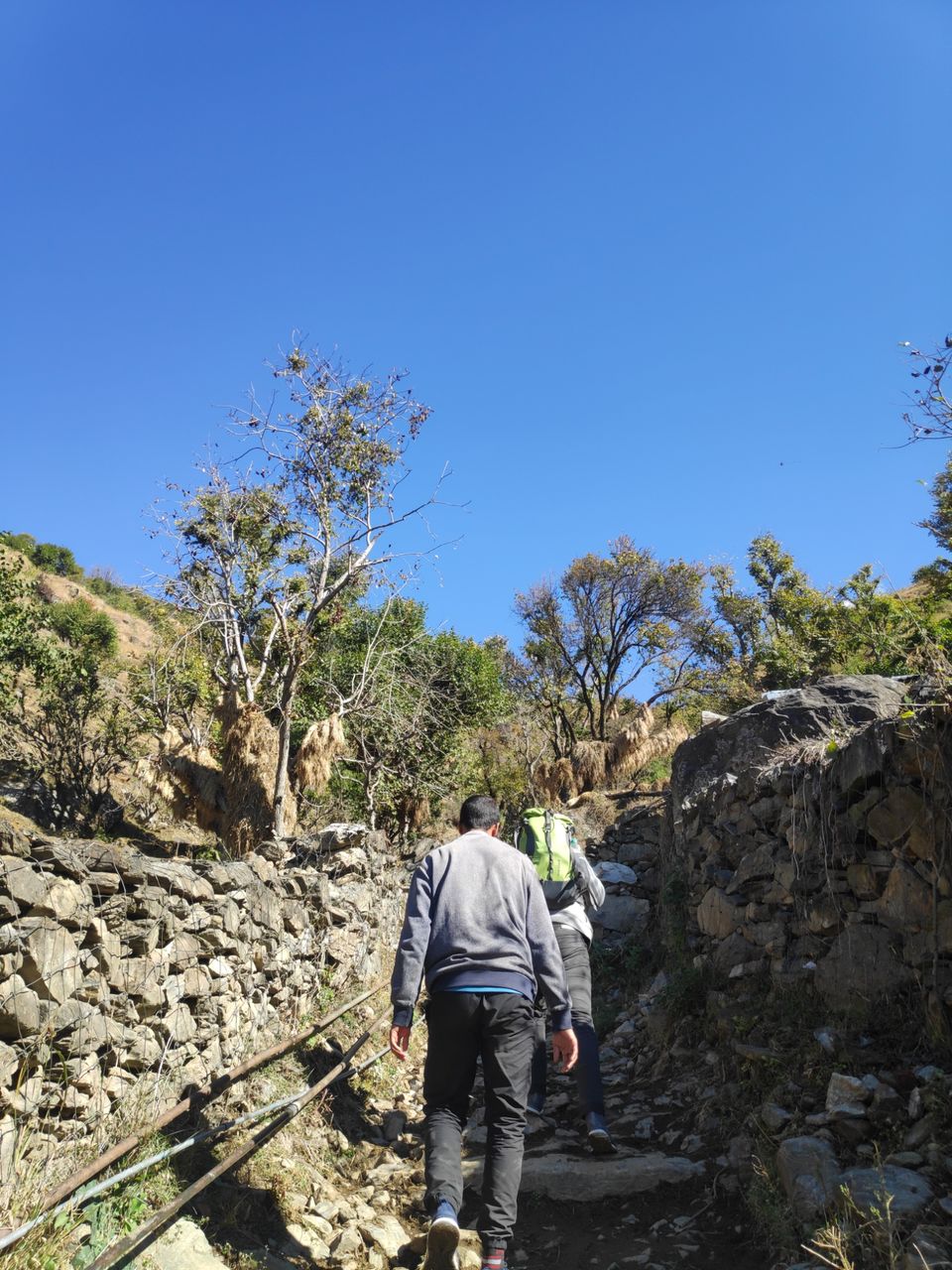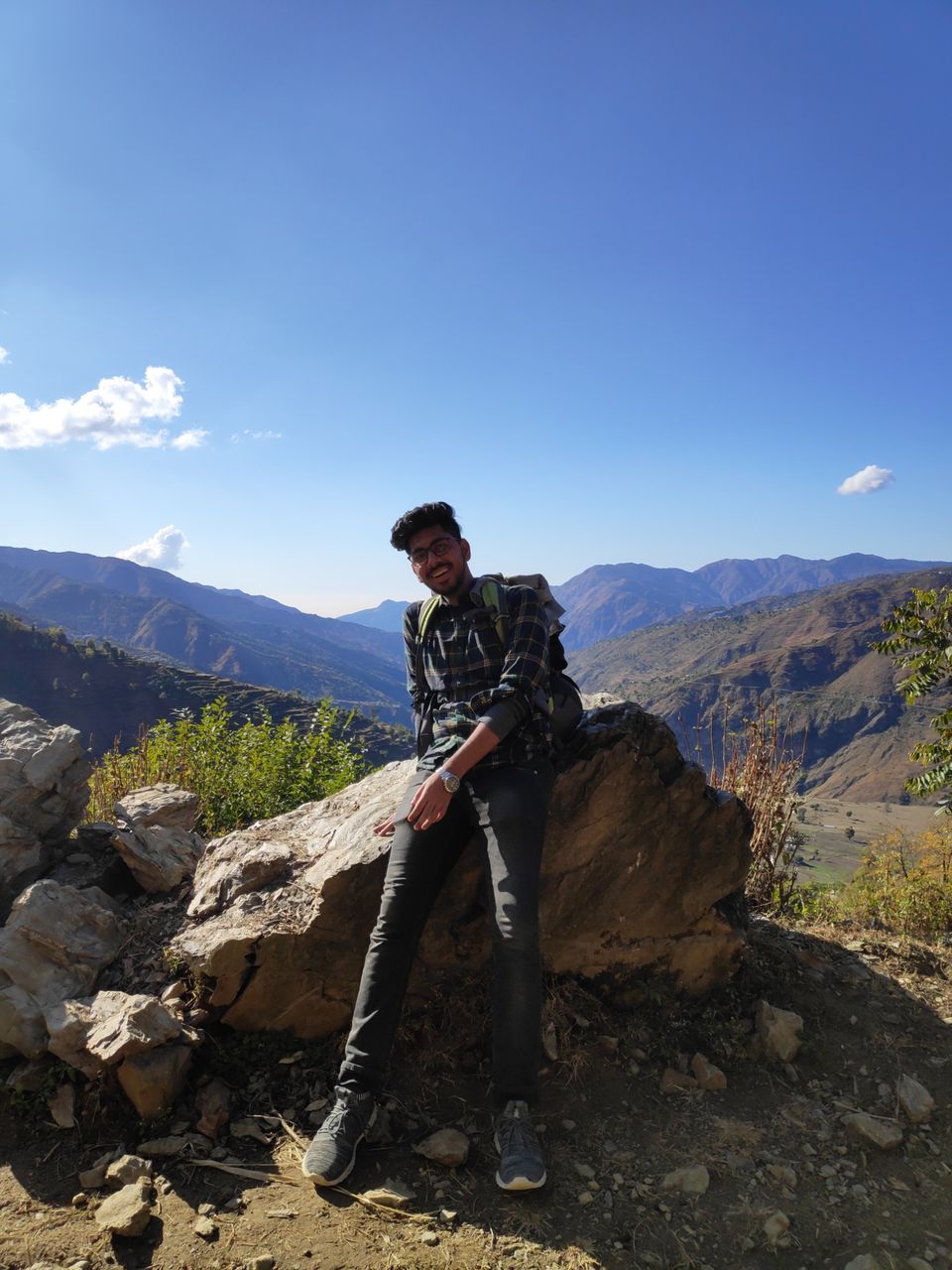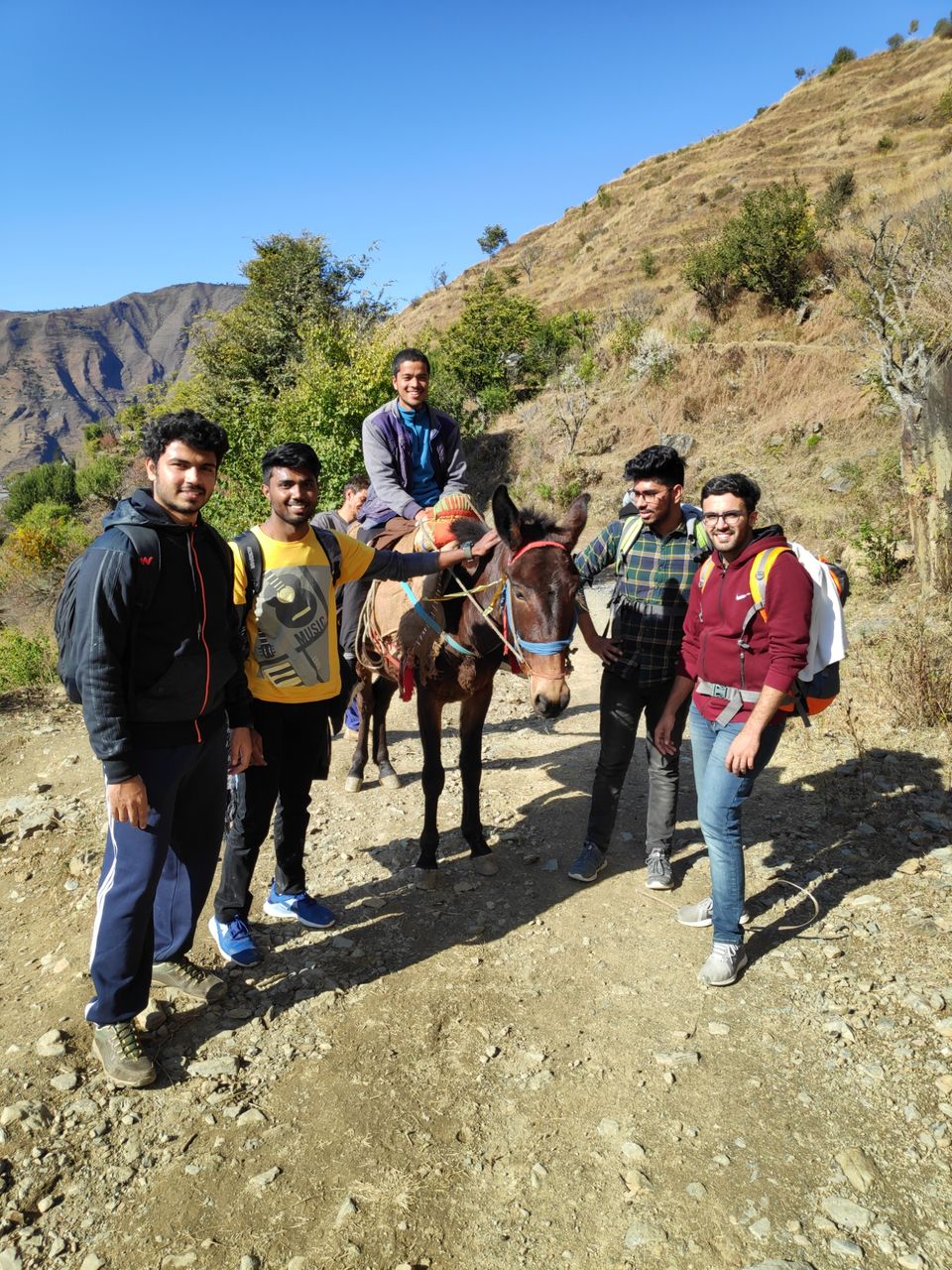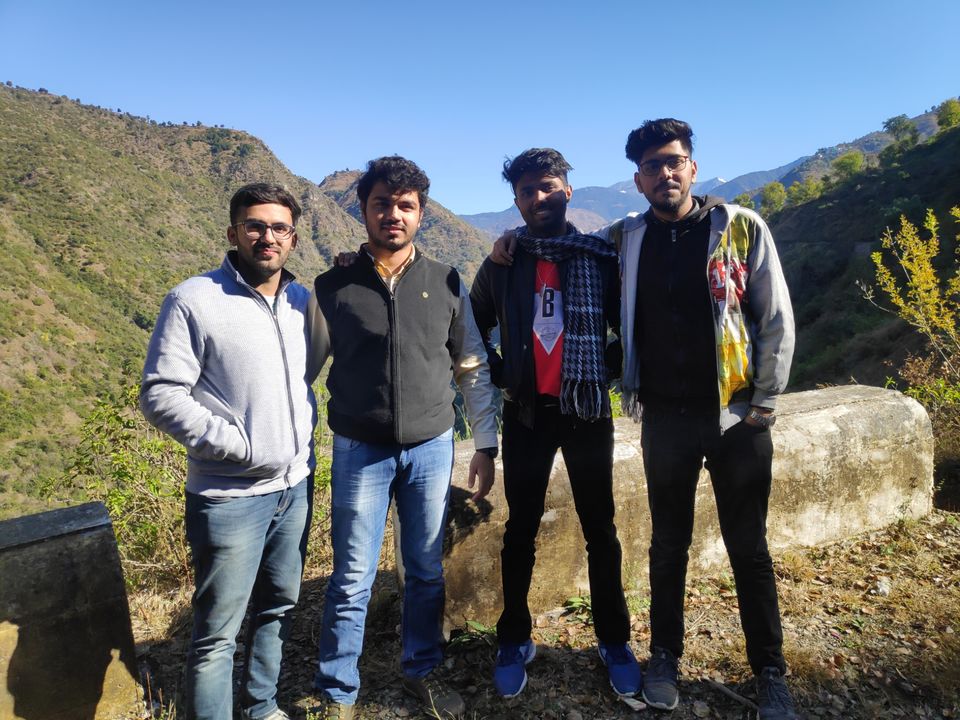 This was meant to be the most hectic day of our trip. And we did realise it very soon😅. We woke up at 6.30, and it was superrrr superrrr cold. Somehow we managed to get out of our tents and get ready to leave. We packed necessary items in two small backpacks , which mainly had cops gloves mufflers poncho eateries, creams and all. And then had our breakfast.
We were anyways supposed to leave by 6.30 😅😂, but we woke up late and so started out trek at 8.15.
But again we were doing it at a good speed. Less breaks were taken. Wherever taken ,we made sure we were taking pics and making videos , eating something like peanut or toffee , and drink water on regular basis.
We made it to the top at around 11.30 . The terrain while climbing was different from any trek that i had done in past, it was covered with snow all around, and tree cover was also present, it was just the perfect trek for winters and close to Christmas it was just so grt to be there. Scenic beauty during the journey and then at the top is only meant to be seen with eyes ,i in no sense will be able to explain that.
There we took some grp photographs, and then started to come down. Beacuse we were already late ,as per the schedule.
We reached the base camp at 2. Now the plan was to have lunch and then leave for pantwari. We firstly changed all the things that were wet, and then had out lunch. Packed out stuff , and left for pantwari.
Now it was getting tough for us to walk , legs were in pain, and the stread they were going through was unbearable.
We somehow, reached pantwari by 6.
We straight away left for dehradun, because if would get late, we would have to stay an extra day in dehradun, which was not our plan for now.
Each one of was hungry , tired , in pain and sleepy. We stopped at a place to have out dinner, and then again started our travel. We reached dehradun by 10.00 . And we saved ourselves by meager 30mins. We got a bus , which was leaving at 10.30 .
We got our sleeper births, and each one of us slept like a kid . We woke up only when we reached delhi.
5.30 in the morning.
And we realised that Delhi isn't any less cold 😂.