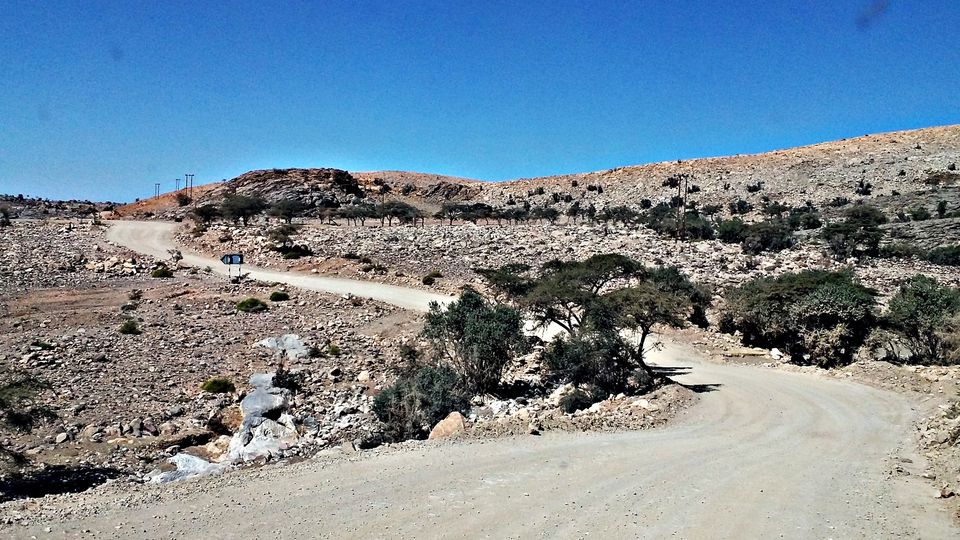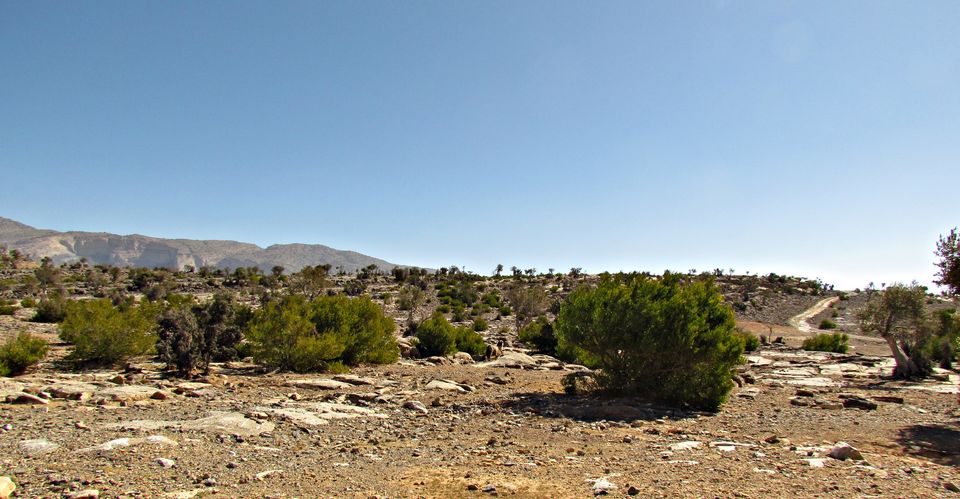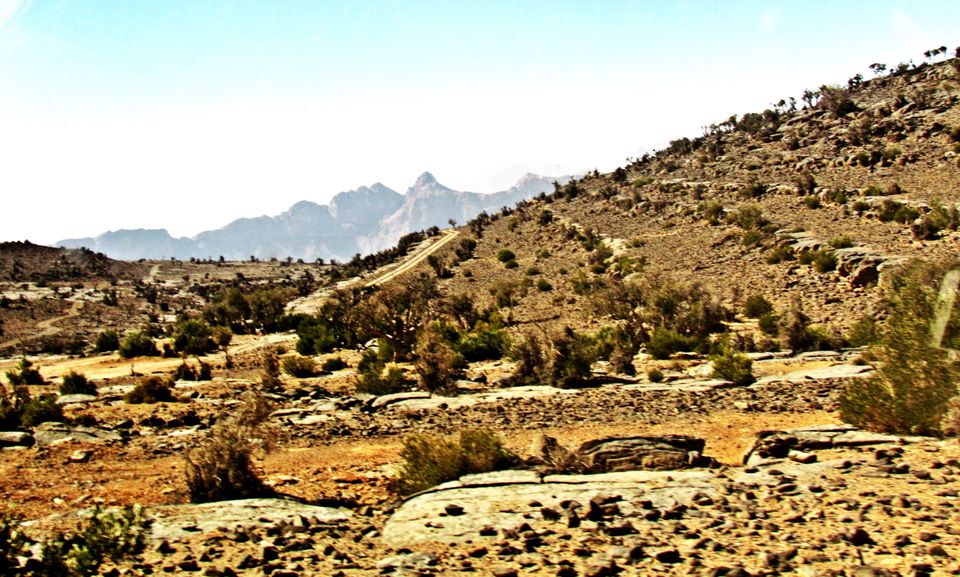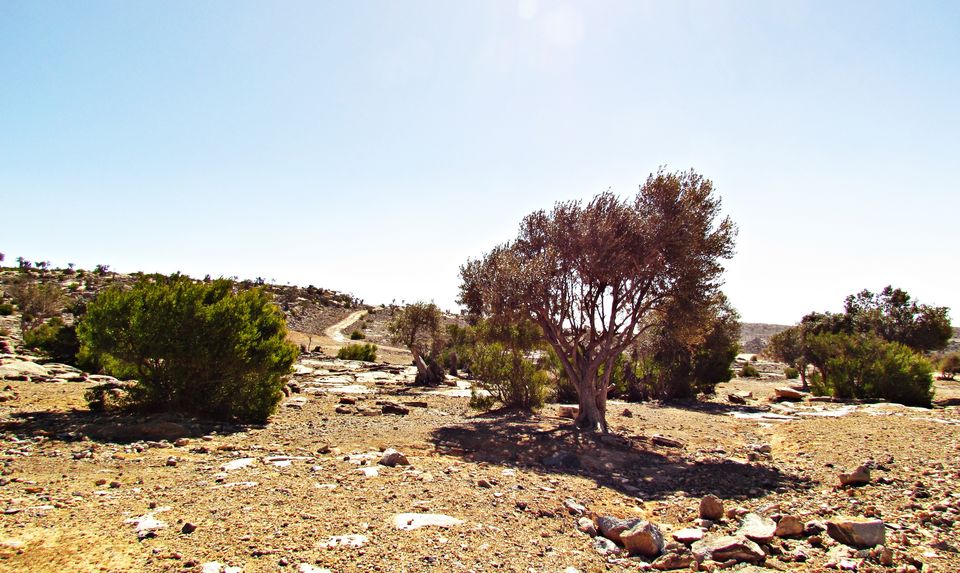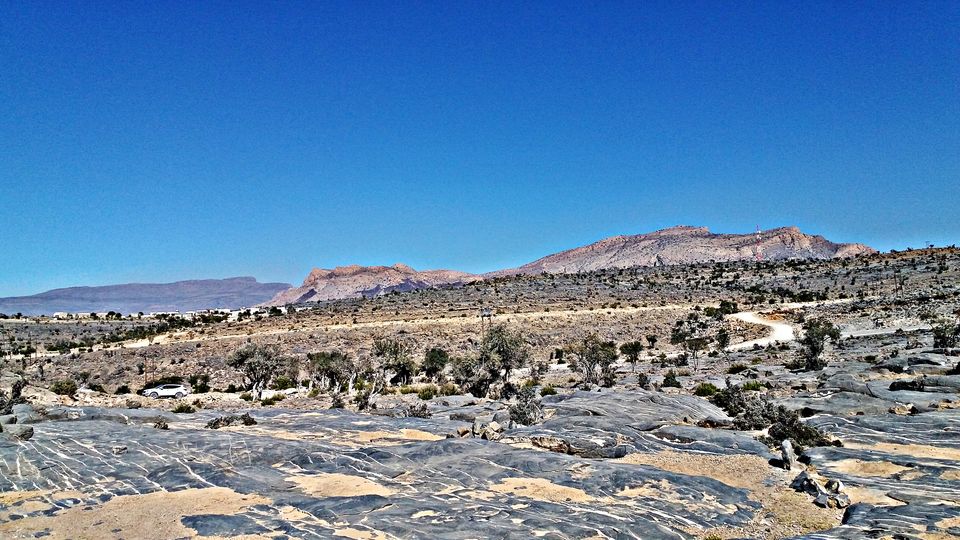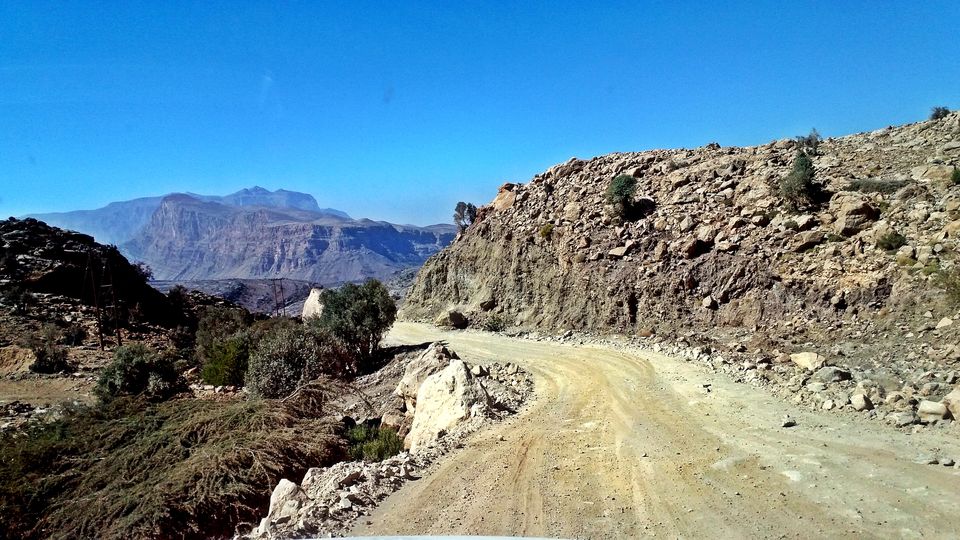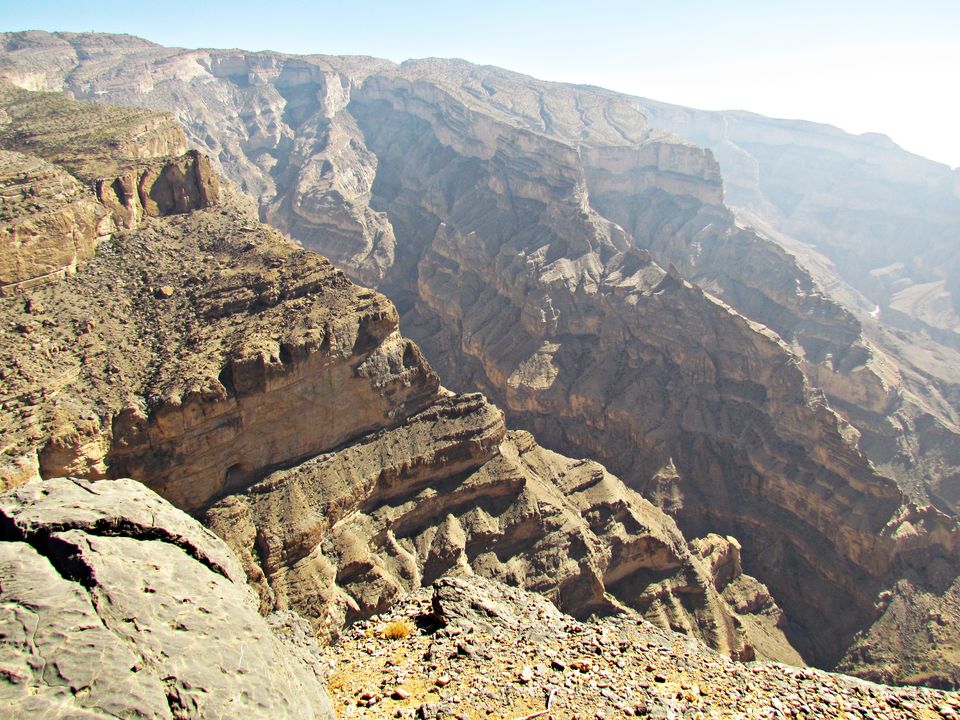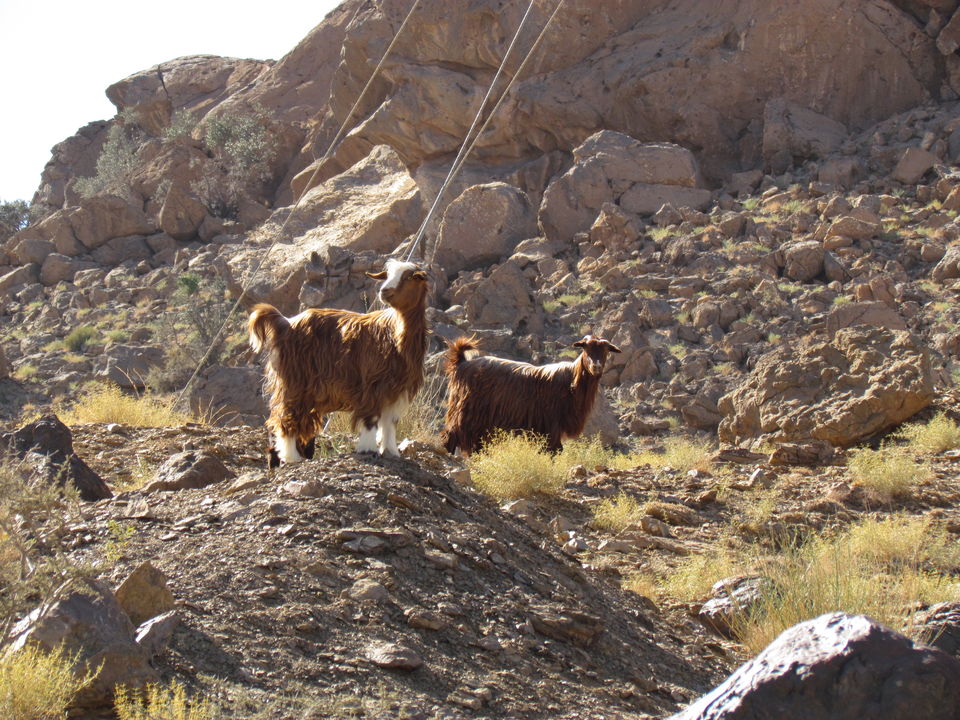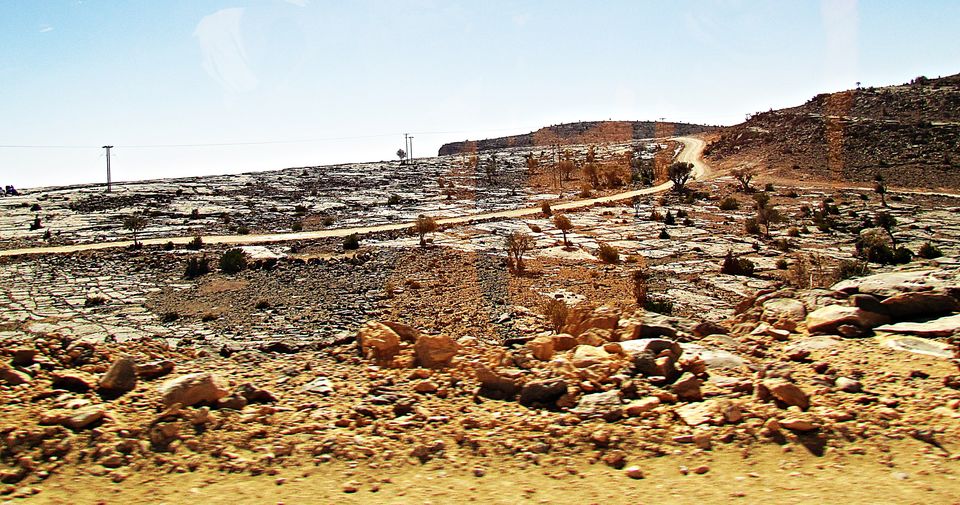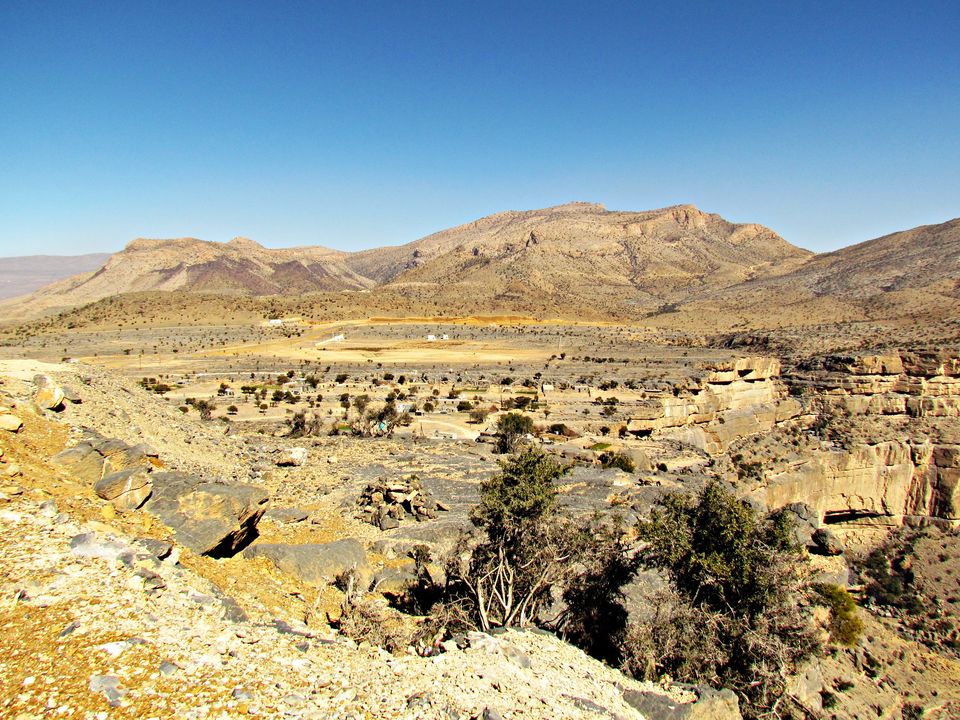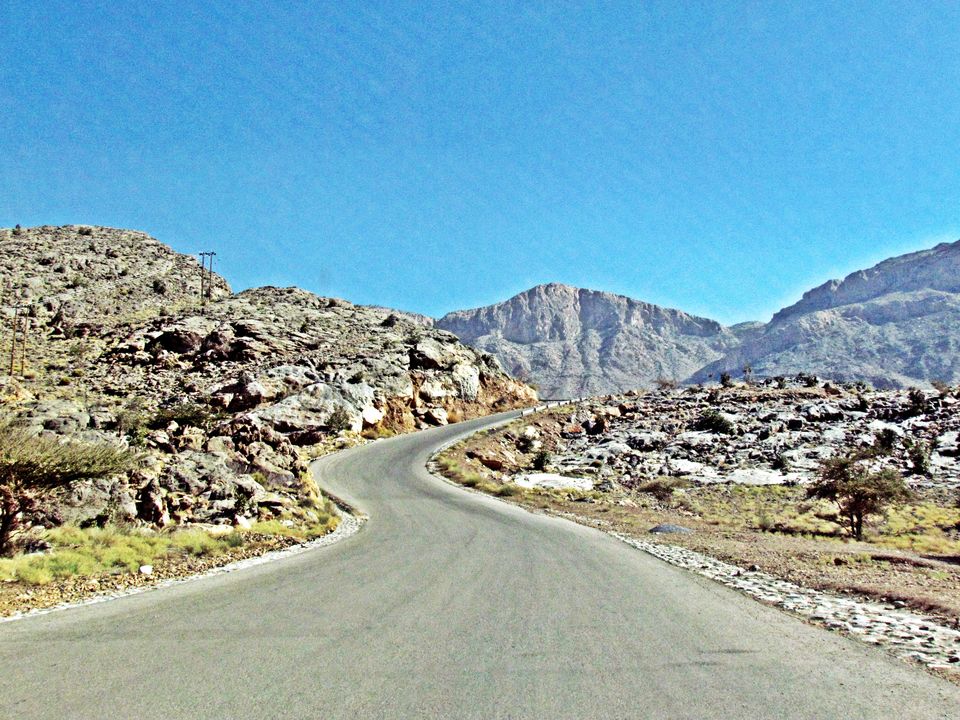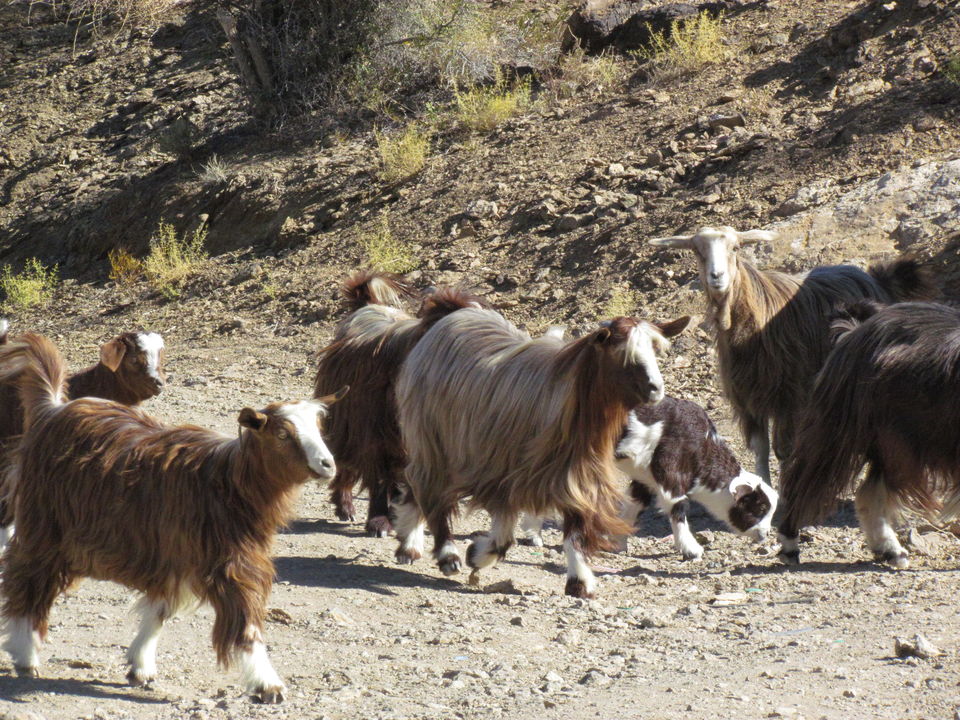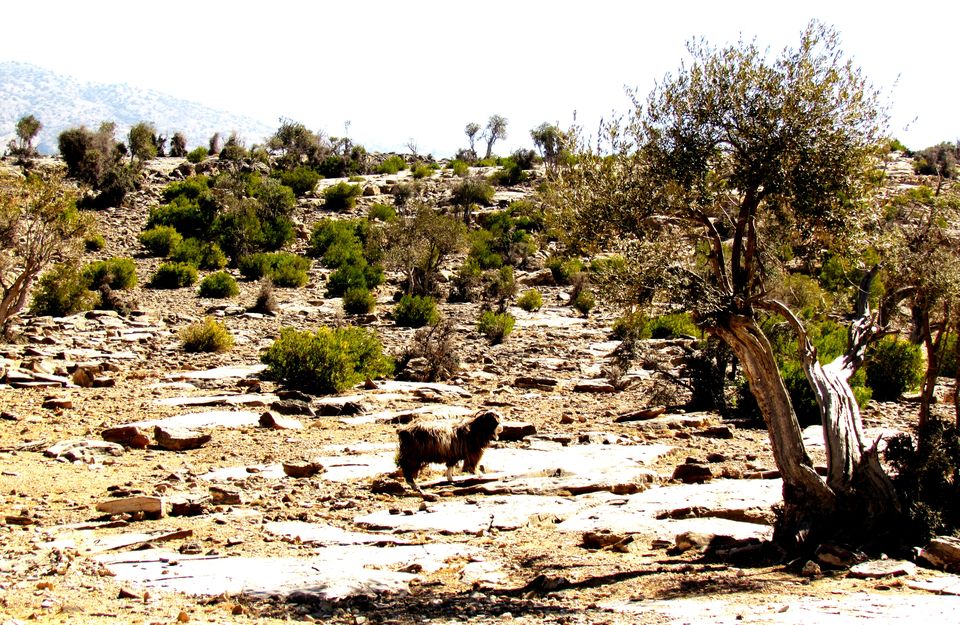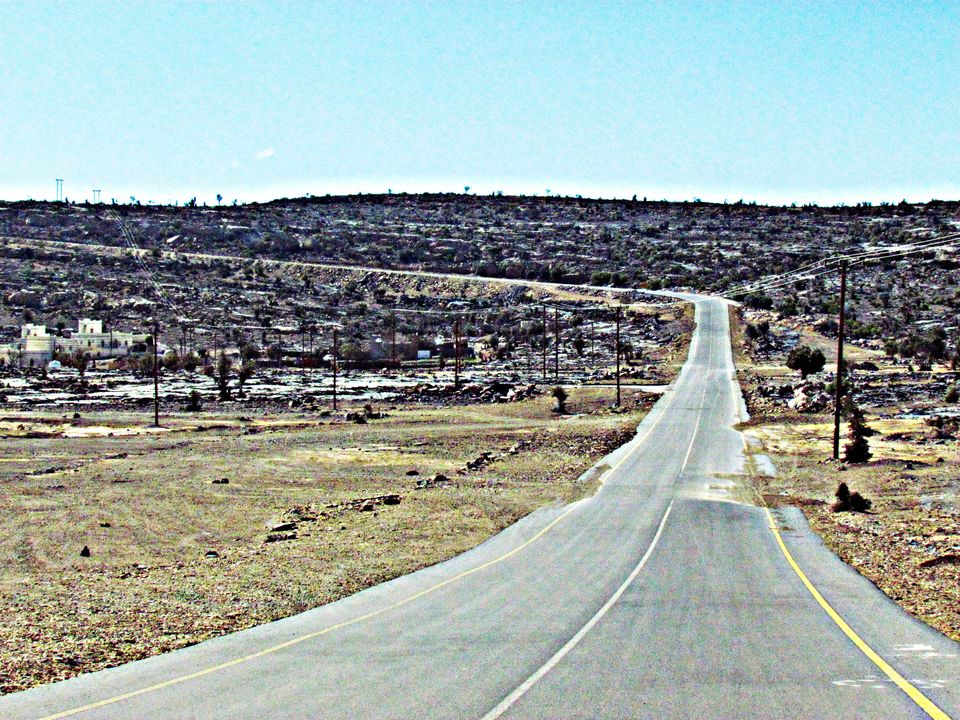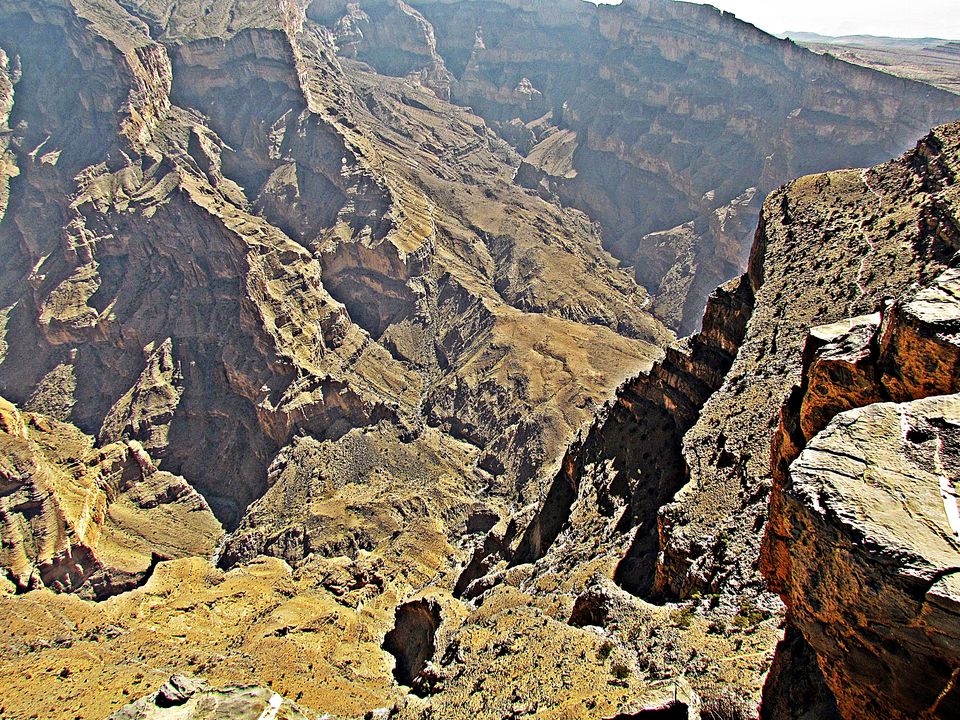 JEBEL SHAMS or The Mountain of the Sun is the Highest Mountain in Oman at 3009 mtr. The spot on the top is having a Temperature of around 20 degree Celcius in Summer and touches below Zero Degree in Winter…
Travelling to this place in itself is Adventurous with Black Top Road upto a Point and then for almost 10 to 15 kms it is Graded Road with open spaces in and around. At one point I was really feeling with fear as except our vehicle no Human Being was seen in the Vicinity but the scenic beauty was Lovely with Mountains surrounding the area with patches of Green Bushes and Trees and some Sheeps and Goats roaming in and around.
Later we saw some Military barracks and a Resort on the way near the Canyon and my friend informed me that Tourists generally stay here overnight and enjoy Early Morning Sunrise and the Beauty of the place. Lot of Tourists stay in Tents on the Top and cook food for themselves and enjoy the Chilling Breeze which we were enjoying too.
Some Local Nomads and their Children came from nowhere and started selling home made Carpets which I understood are being made in these places where small villages have got their establishments.
The Canyon is known as one of the Largest in the World and the only one in the Arabian Plateau and hence has got its own demand for Tourists.
Jebel Shams can be visited as a day trip from Nizwa or Muscat but to enjoy its rugged beauty, one should consider staying overnight in this place near the canyon.