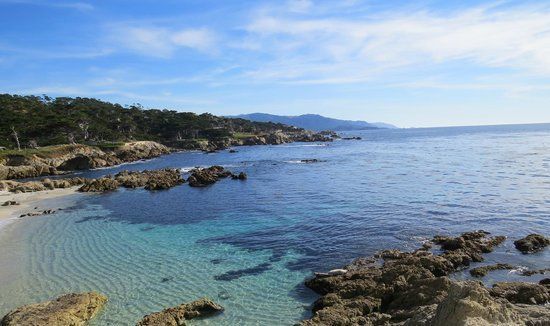 https://www.mydestinary.com/carmelIn my last two blogs, the focus of my visits was purely touristic and on exploring the place. For this blog, although the goal will be to share touristic experiences, the purpose of visit was slightly different. Last Christmas, my husband and myself decided to pay a surprise visit to my sister and brother in law, who are based in San Jose, California. This was my third visit to San Francisco (SFO)/Bay Area since 2000, and second to my sister's place (first visit was in 2014). And frankly, on every visit, I fell in love with California a tad bit more than the last time. Be it the natural beauty that surrounds the state (a classic combo of coast and valleys) or the general vibe of the place, it offers purely relaxation only.
However, the focus of this article will not be the Bay Area or SFO, but a neighbourhood town that not many people may have heard of, called Carmel by the Sea, aka. Carmel. We decided to cover Carmel and the 17 Mile Drive over a day trip, and luckily both, my sibling and my brother in law decided to join us too.
Lets get to know the history of Carmel first!!
Founded in 1771 as part of an expedition by the Spanish to setup a missionary site, Carmel only rose to prominence and fame during the early years of the 20 th century as it attracted plenty of musicians, writers, painters and other artists since the earthquake of SFO in 1906. Overtime, the town became popular for it's outstanding natural beauty given the perfect blend of land and sea that Carmel offered to both residents and tourists.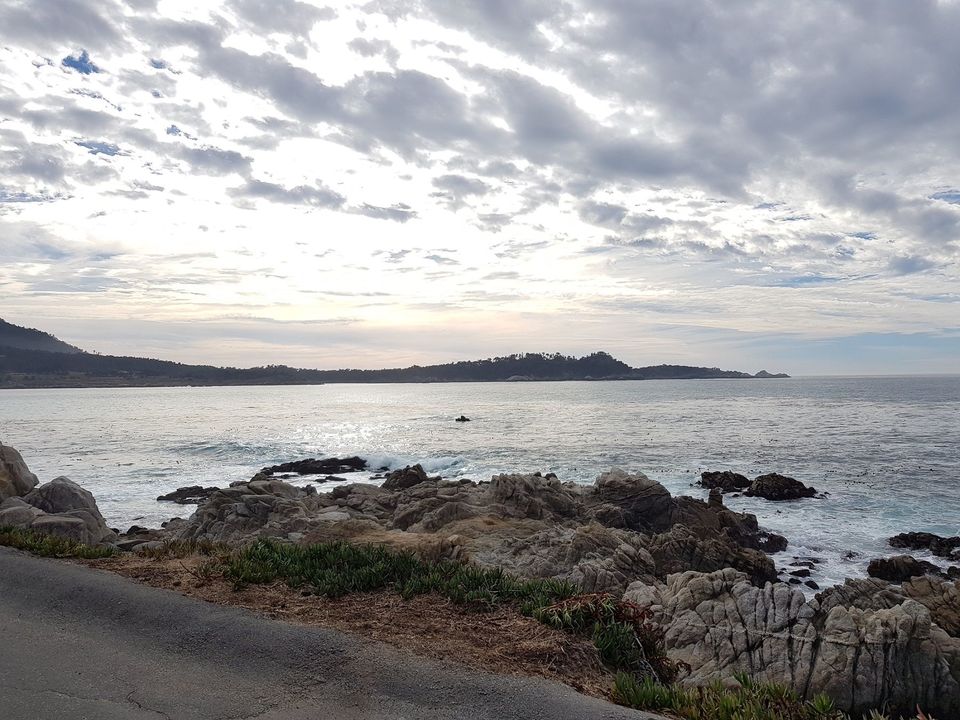 How to get there
The most convenient transport mode to reach Carmel would be to drive. If you are driving in from SFO, the ride should last not more than 2.5 hours, and driving in from LA would be around 6 hours. For further information, you can click here.
Things to do in Carmel
Carmel Beach: As soon as we entered into Carmel, we decided to make our way towards the beach. With it's white sand and cerulean blue ocean and views of the Pebble beach and Point Lobos, it is probably one of the most scenic beaches I have seen in my lifetime. To ensure you make the most out of the stunning views, I would highly recommend taking the Scenic Bluff Path which runs parallel to the beach line.
The water temperature at the Carmel beach is relatively cold and would require a wetsuit most of the time if you plan to take a dip. The beach is famous for water sports especially surfing given its high current waves.
If you are a fan of beach volleyball, there are games organized almost every weekend throughout the year. Moreover, the authorities allow you to setup beach fires every day between 4pm - 10pm (beach guidelines must be followed though!) which enhances the beach experience to another level.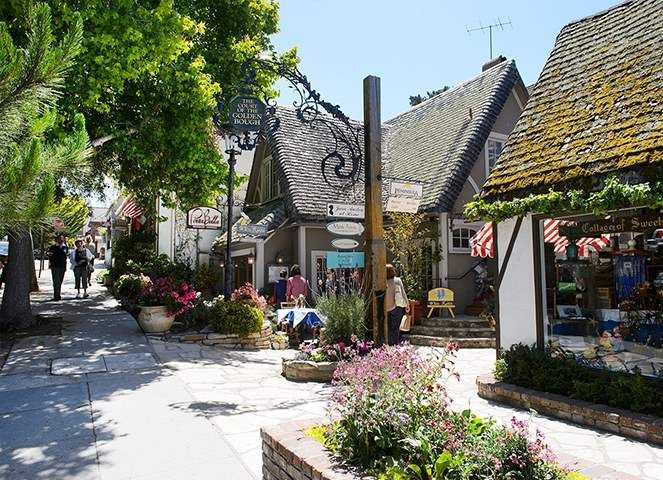 Downtown Carmel: The Ocean Avenue is the main street in downtown Carmel, and it's as quaint as it can get. The street offers more of high end boutique stores than commercial chains and the architecture has a very European touch to it, specifically Iberian. After exploring the beach side, we took a stroll on the Ocean Avenue and decided to grab coffee at Carmel Bakery & Coffee House. Do not miss out on the delicious cakes they offer.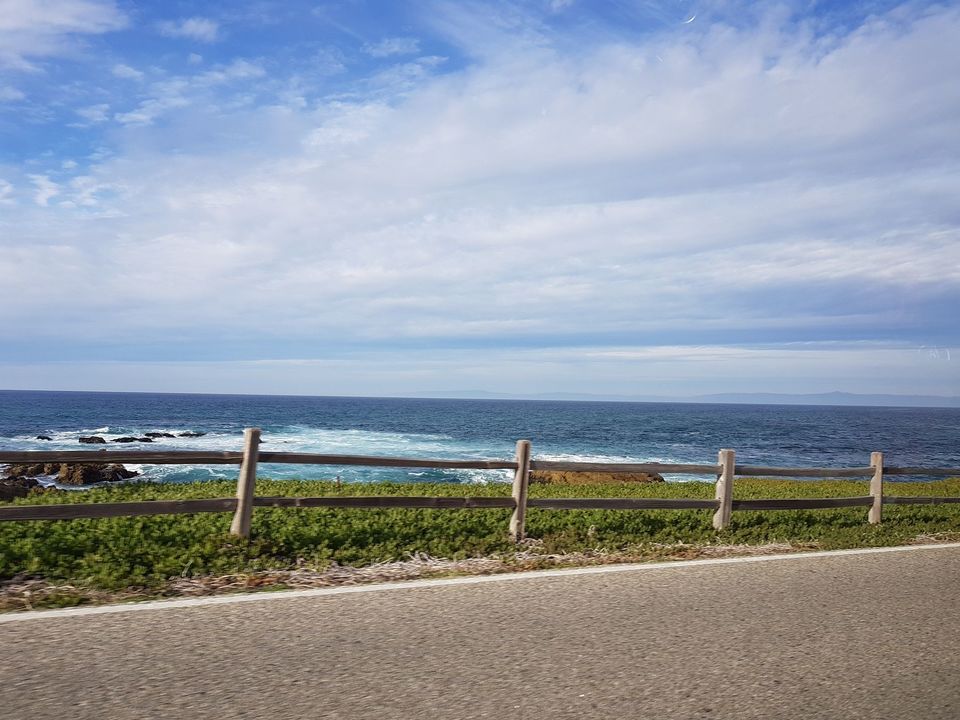 Carmel Drive: I would highly recommend taking a drive through the Scenic Road and follow it along the water's edge to Carmel River State Beach. You can then turn back following the Carmelo Street which will bring you back towards the Ocean Avenue. Most houses and bungalows in Carmel are beach facing and are truly magnificent. The mansions here signify how affluent Carmel residents are. My wife and I had a tough time deciding on which house to choose for our retirement ;-)!!
There are many more activities one can relish during their stay in Carmel including wine tasting, hiking and spa sessions. Since we were short on time, we decided to make a move towards our next stop, the 17 Mile Drive.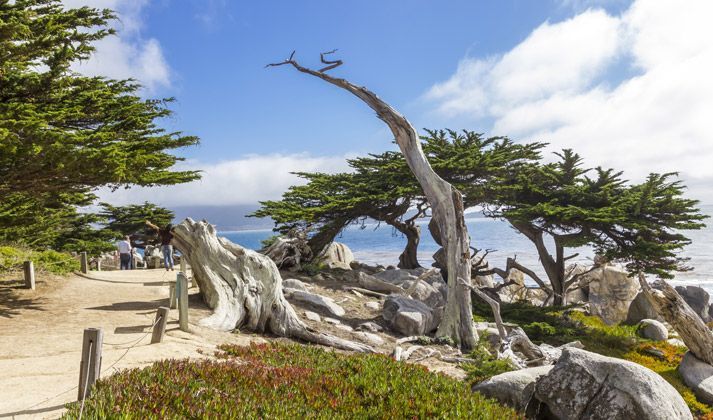 The 17 Mile Drive
The 17 Mile Drive is only about 20 minutes away from Carmel downtown by car. Since the 17 Mile Drive is a private property, it involves a fee of $10.25 per vehicle. Cycles are allowed to enter for free and motorbikes are not permitted to enter at all.
So what exactly is the 17 Mile Drive? As the name suggests, it is a 17 mile long scenic route through the Pebble beach and Pacific Grove, and most of it involves driving along the picturesque Pacific coastline. During the route you will pass by several famous golf courses, mansions and scenic attractions.
When you enter the 17 Mile Drive, they usually hand over a map to you of all the recommended points of interest along the route. Although we didn't cover all of them, here are a few I would highly recommend stopping by which are worth a few clicks.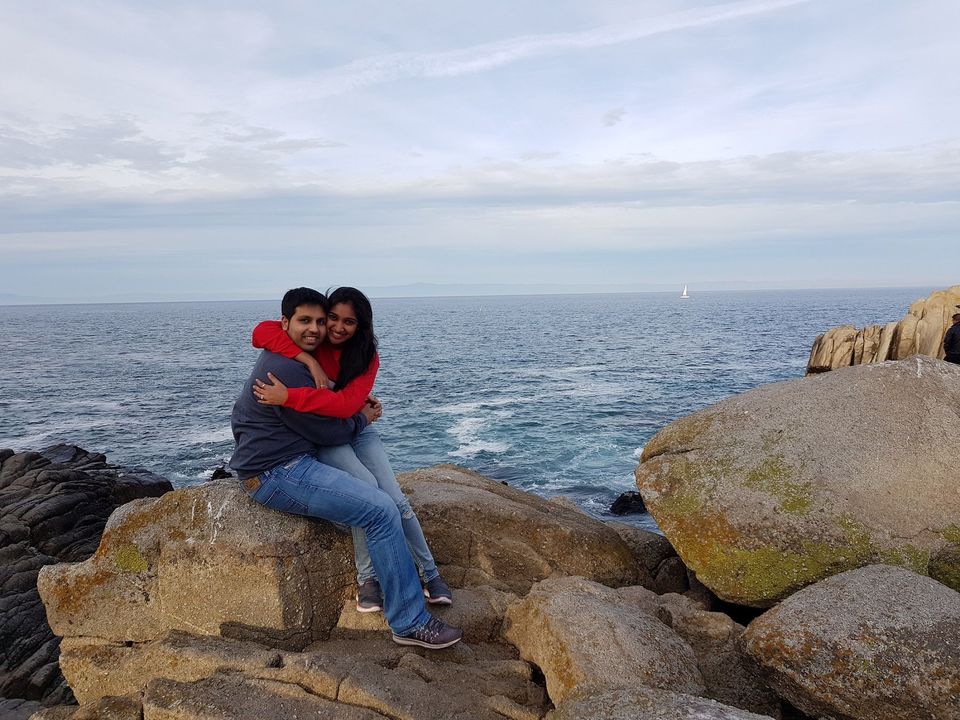 Cypress Point Lookout: The best spot for some spectacular views of the sunset, thanks to its southwest location.
Fanshell Beach Overlook: Get ready to find plenty of seals on near and far rocks, since this is the primary pupping habitats for Harbor Seals in the Central Coast.
Seal Rock: This is an amazing picnic point. I would highly recommend taking a stop here and exploring the tide pools or hike on the boardwalk towards the Gingerbread House.
Bird Rock: My personal favourite, at this spot you will find birds, harbour seals and belching sea lions. Kids love it!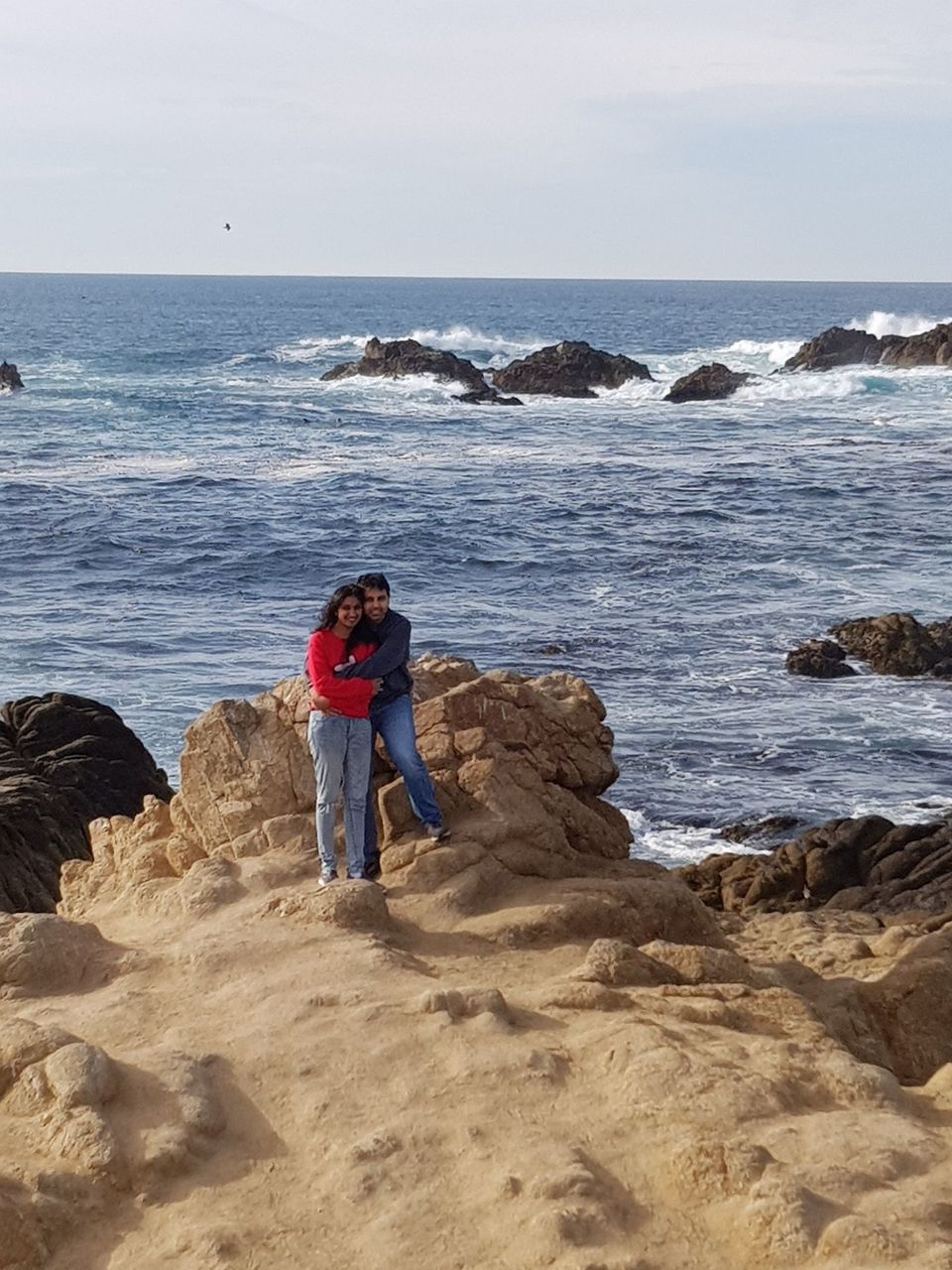 Point Joe: A view point for the Pacific and its picturesque setting with rocks. The legend goes, in the early 20 th century, a man named Joe lived here, selling trinkets to tourists and tending goats. It is debated whether Joe was named after the Point, or the Point was named after Joe.
Top Left: Cypress Point Look Out, Top Centre: Fanshell Beach Overlook, Top Right: Seal Rock, Bottom Left: Bird Rock, Bottom Right: Point Joe
Our final stop was the Spanish Bay Beach where we had our own little picnic. Since the eating options are very limited on this route, it is advisable to carry some food and drinks. More than anything, you wouldn't want to miss out on such a lovely spot for a picnic!!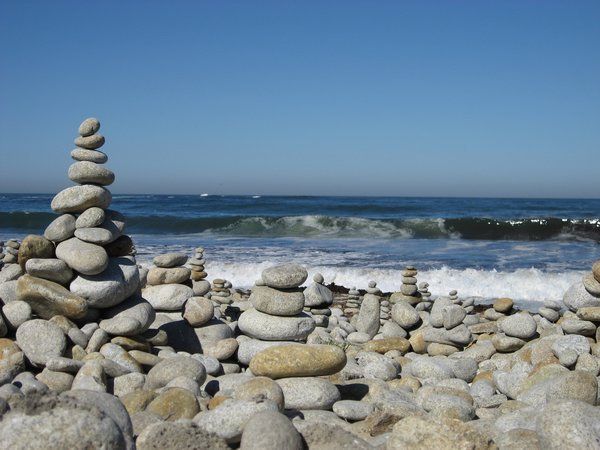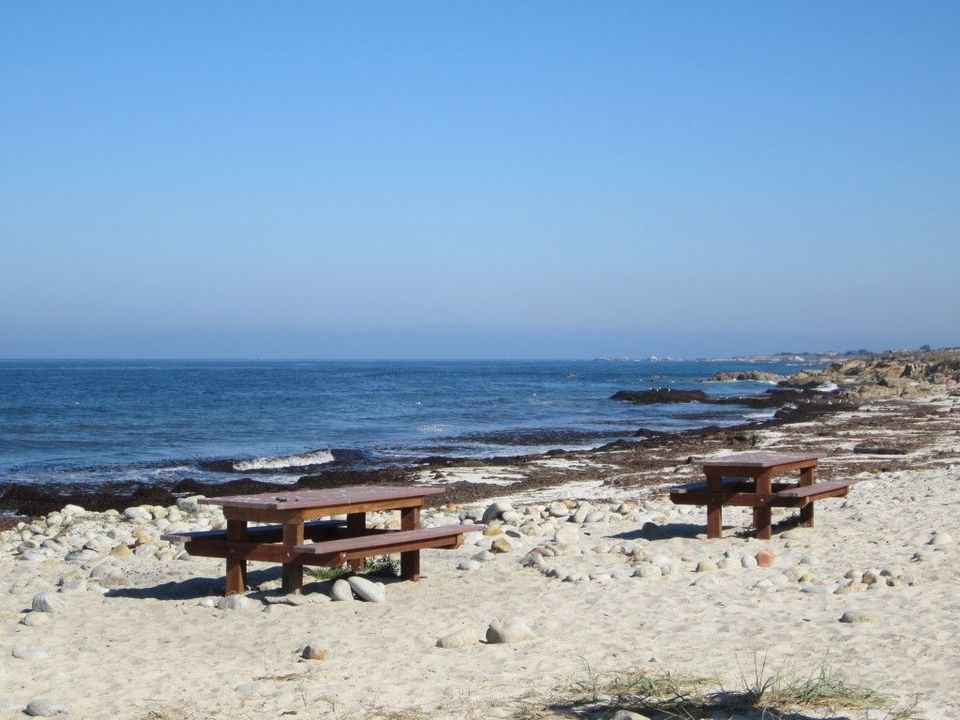 Given we were already close to 3pm by the time we finished lunch, we were only an hour from sunset and so we chose to head back home directly from the 17 Mile Drive. But honestly, this was the most scenic part of USA I have so far seen and offers the classic blend of historic architecture and natural beauty. Whenever I go back to San Jose, I will not be surprised if I make another visit to Carmel and the 17 Mile Drive!!
Follow me on Instagram - https://www.instagram.com/mydestinary/
Book through Booking.com and use my referral code to get 15 pounds discount!! https://www.booking.com/s/35_6/sneha161