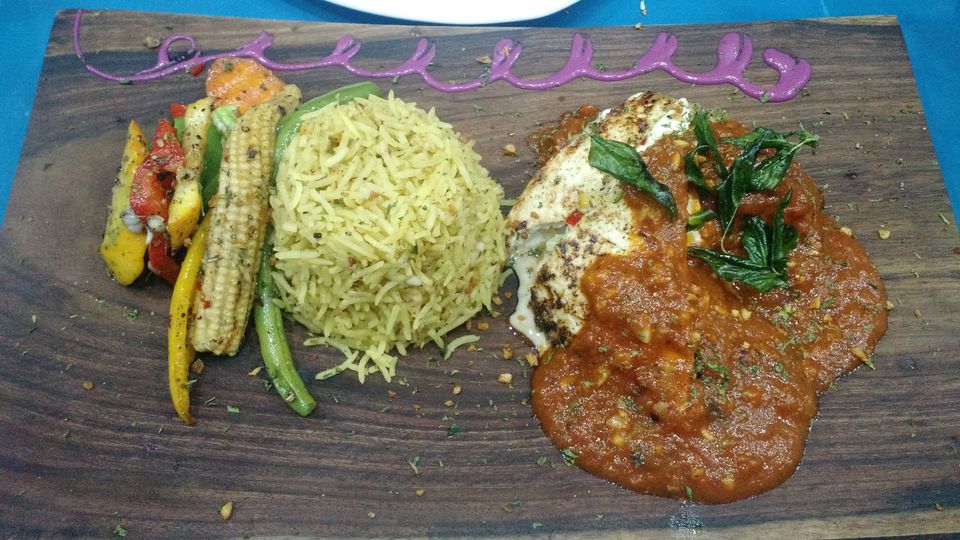 My quest for good authentic food brings me to new places each time. This time it was Greek food. Well, I was apprehensive about the same presuming Greek good would lack options for vegetarians like me. But they proved me wrong. This little photo journal is of a restaurant named Greek Food and Beyond in Gurgaon, which brings the authentic flavours of Europe to India.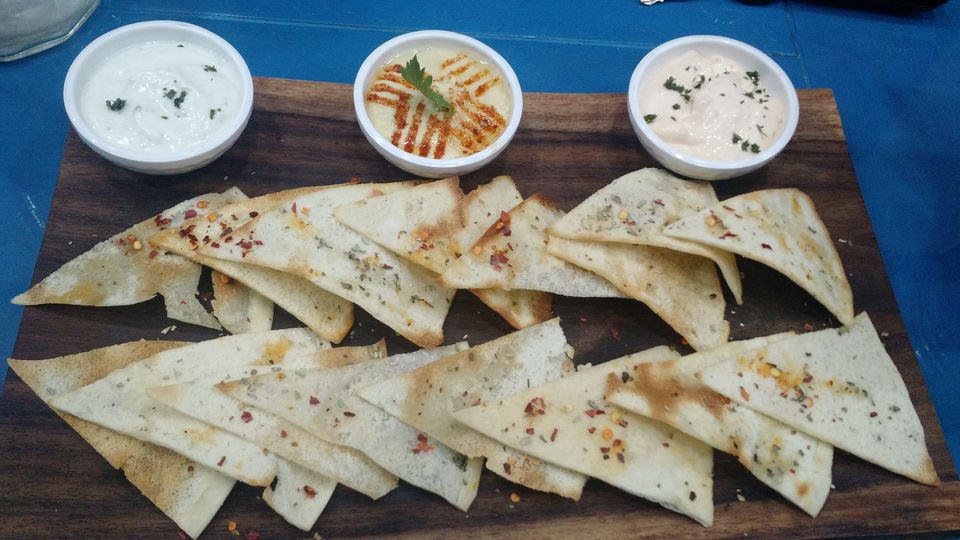 When each bite is crispy and you want to gorge on every drop of the flavorful dips, then you know you are at the right place. Meet crispy nachos with trio dips (hummus, babaganoush and chilly aioli) which has become my comfort food. Made with minimal oil, these baked nachos are healthy and awesomely crunchy. Originated in Mexico, nachos traveled through the world to become a popular snack in Greece as well. Traditionally it is served with cheese and jalapeno but here they served it with dips, in Indian style.
I am a huge fan of citrus drinks and tangy mocktails which are real thirst quenchers and totally refreshing. I was happy to have tried this strawberry lemonade made with pure strawberry and lemon juice sans additives. Trust me, I fell head over heels for this energizing mocktail on a hot summer day.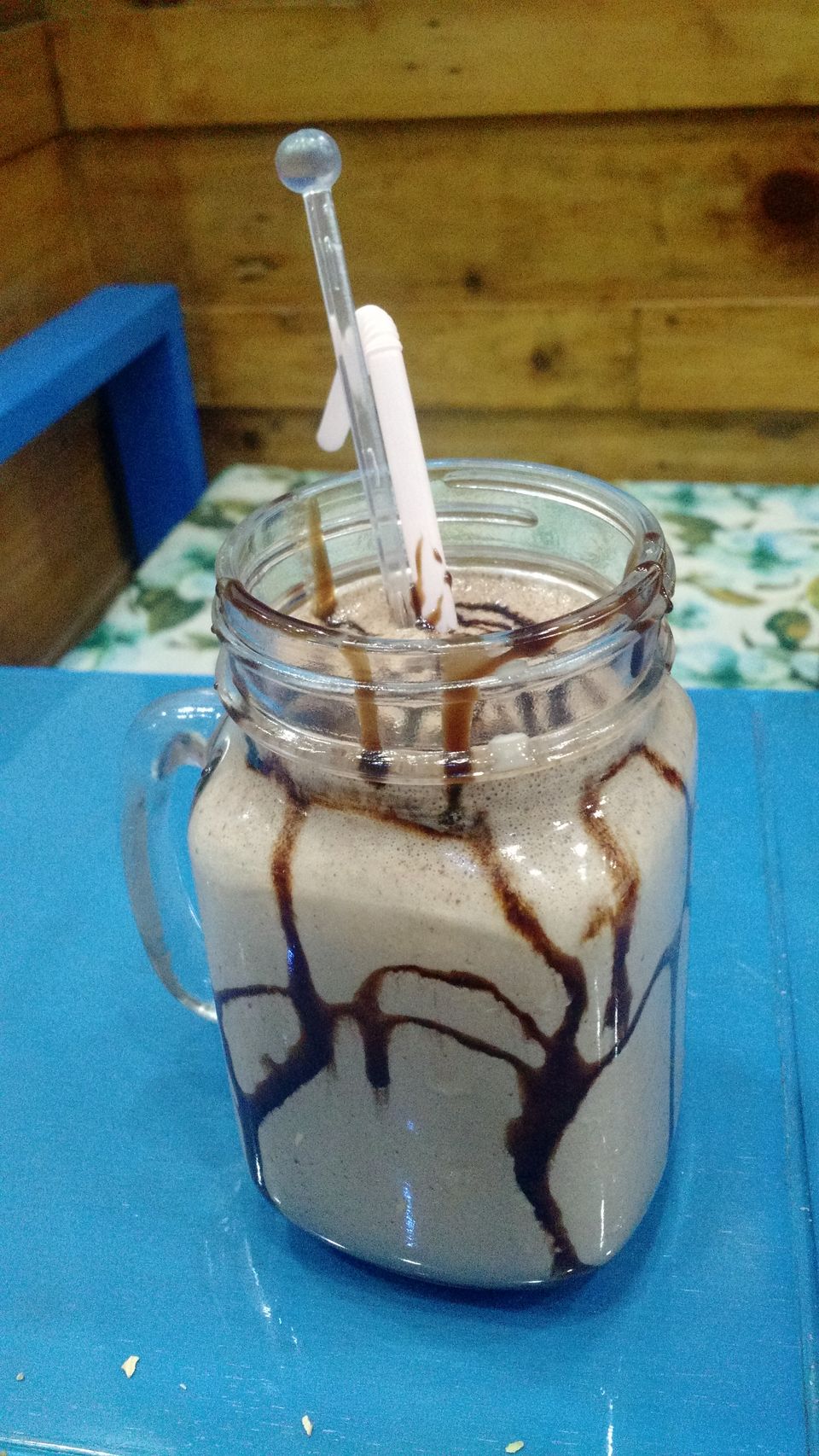 When an iced shake meets Ferreo Rocher, you got it Roger, Ferrero Rocher Shake. The curators did not add sugar to the shake (thank God!) since Rochers are too sweet already. Adding sugar would have caused death-by-sugar. Crushed ice, milk and Rochers go into the preparation of the drink, garnished with choco-sauce inside the glass. And the drink is heavy. Recommended for kids or those with sweet tooth.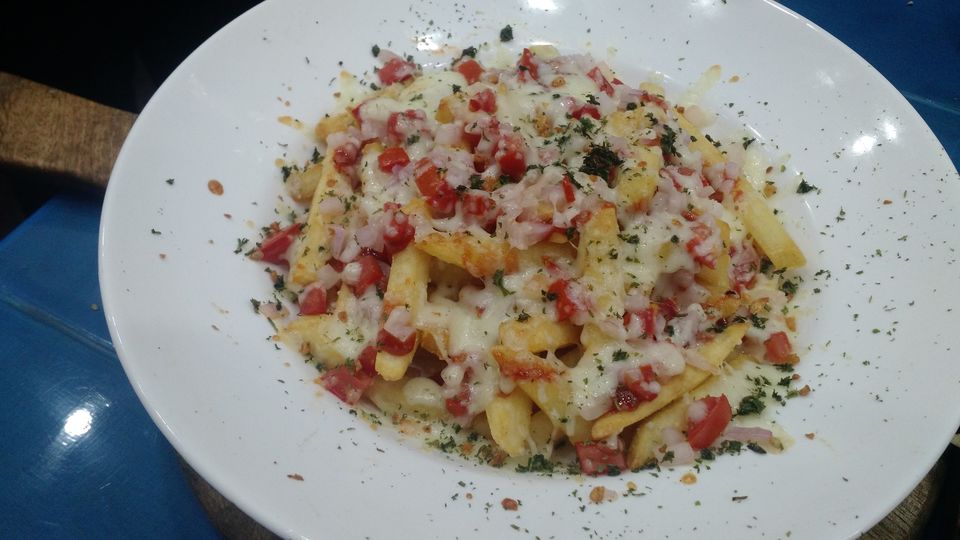 French fries is a popular street food in Greece. Seasoned with thyme, rosemary and herbs, these fries are served with mayonnaise or garlic dip. Unlike in US, they seldom use ketchup. Being a health conscious person, I was contemplating weather to have this sinful deep fried dish, when the management told me that the fries were baked, not fried. And then there was no looking back yay!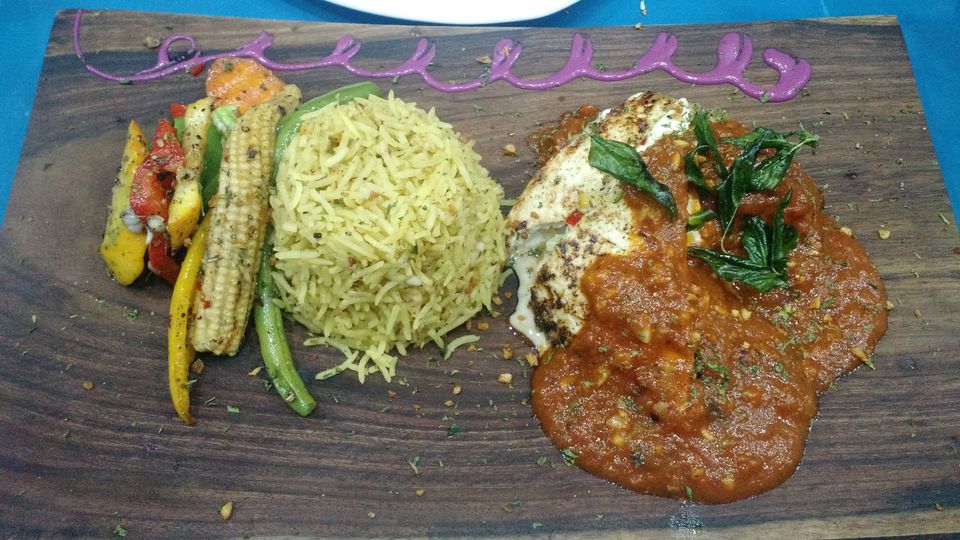 This is veg exotica with rice pilaaf. Back in History when rice was a an expensive item, pilaaf dish was served at special occasions. Greek Food & Beyond brought this beautiful dish on their menu and did a great job. The exquisite preparation won my heart and raised the bar for competition. Sauteed exotic veggies, cottage cheese in lightly spiced gravy and aromatic rice, together were extremely satiating. The main course got an extra point from me for the presentation.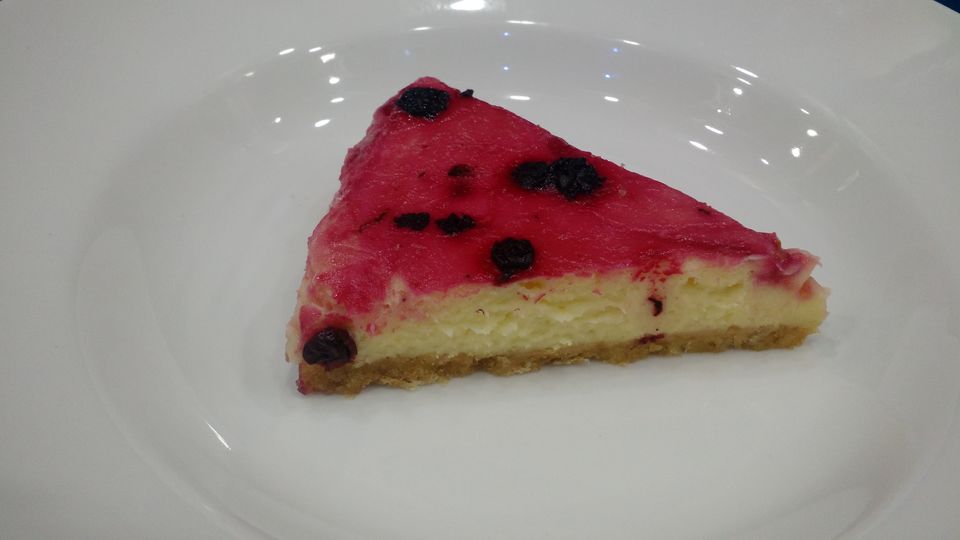 A traditional form of cheesecake was a popular snack in Greek History where the earliest mention of it was in the 5th century made by Greek physician Aegimus. Surprisingly cheesecake was not a dessert till the 18th century. When Europeans began removing yeast and adding beaten eggs, the overpowering yeast flavor was gone, resulting in a dessert treat. At present in Greece, cheesecake is made with Mizithra which is fresh cheese made with milk and whey. This little bite of blueberry cheesecake had the perfect proportion of sweet and softness.
Not only the food, even the aesthetics of the restaurant boast cool blue from Greece. The following pictures would show you the the ambiance of the place.