During my college years in New York city, I had the privilege to travel all over America and try this exquisite cuisine without putting on much weight ... that's what was privilege. From fancy food to street food and a center for mulitcuisine dishes there are few which cannot be missed.
I am going to enlist my top favorites which are must try if you visit .
1. THE BURGERS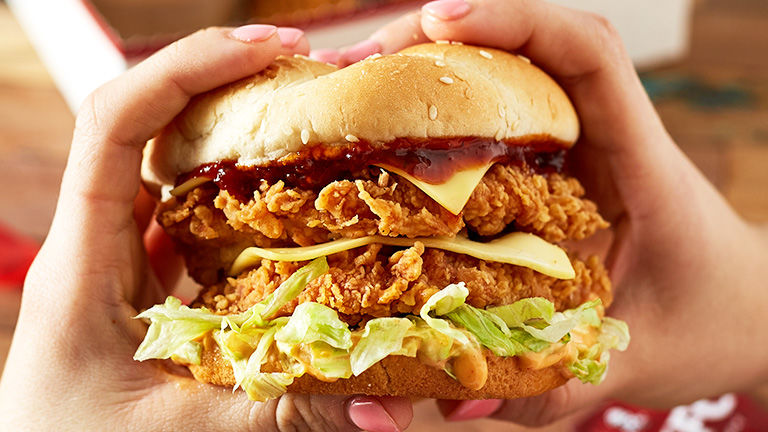 Hands down don't need any explanation in this. The American burgers are juicy, heavy and the yummiest! Try Wendy's, Shake Shack & Cheese cake factory to start with.
2. Pancakes & waffles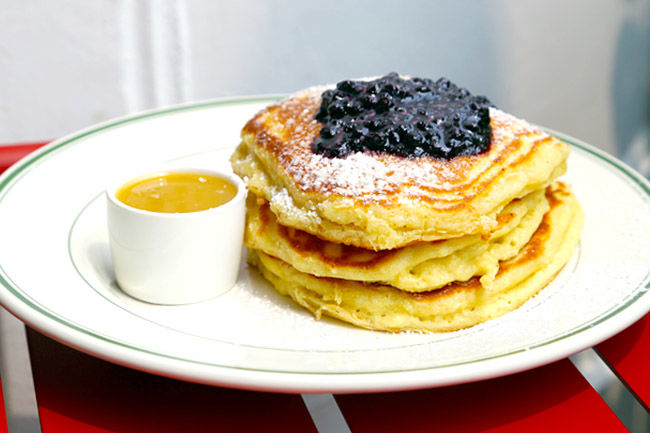 Top American breakfasts, there's one winner pancakes. You can't go wrong with a short stack of fluffy flapjacks. Denny's has many variations.
3. BUFFALO WINGS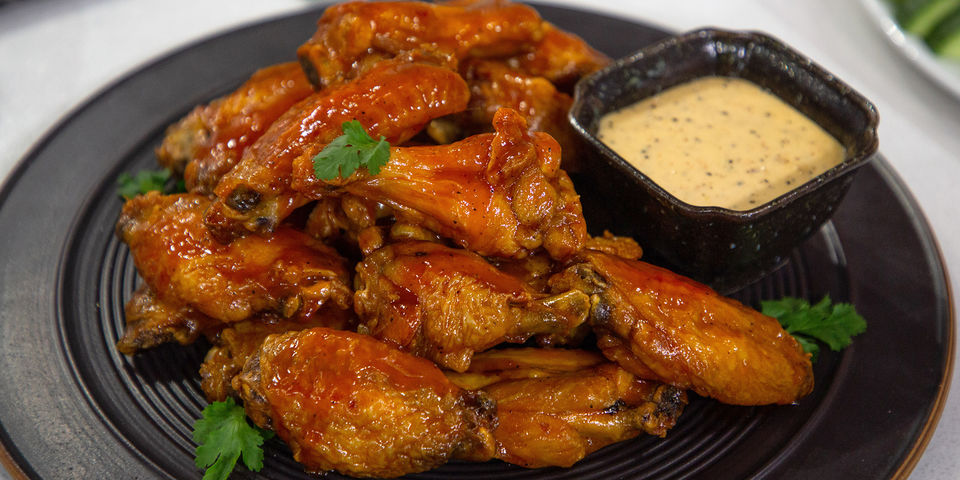 These baked buffalo wings are ultra crispy chicken wings tossed in a classic spicy sauce and served with ranch dressing. Snack away with less guilt! They are a perennial favorite, they're perfect for parties or a baseball match.
4. Cheesecakes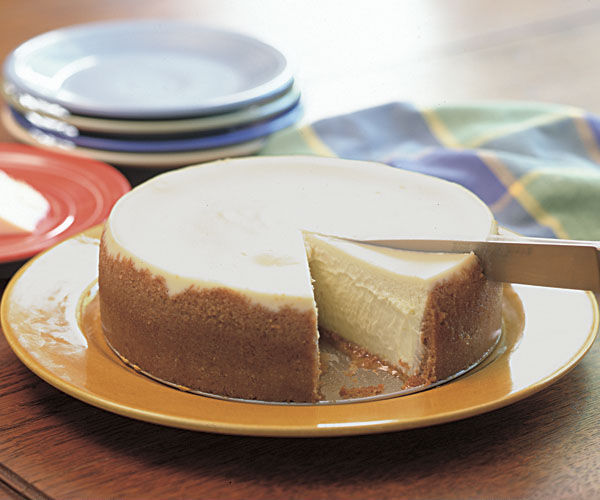 Cheesecake remains New York's richest dessert, with various versions,no we haven't tried all the city's cheesecakes. Note these are classic plain cheesecakes like revenge, is a dish best served cold.
5. Burrito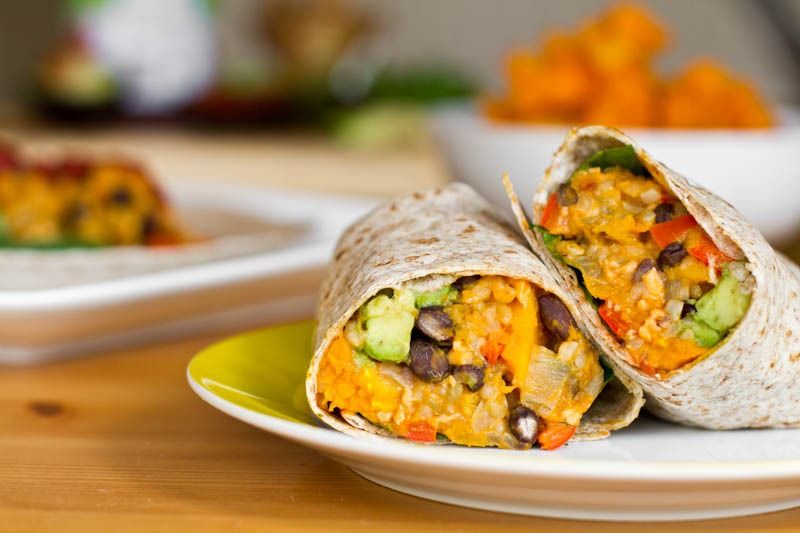 Chipotle which has the burrito opened America's palate to the idea that burritos didn't necessarily have to burn The most widespread was the fast-food variety sold by Taco Bell, and smaller regional outlets. They were slender and long, with simple veggie fillings: black beans and cheese, & more. Chipotle's 1200 calories of edible brick became the most ubiquitous Mexican meal in America.
6. Funnel Cake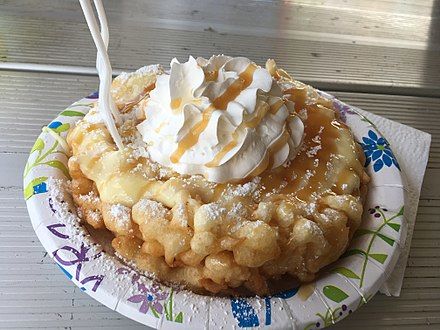 Topped with powdered sugar and served in fry form, our Funnel Cake Fries are the perfect on-the-go dessert. Try them plain or fully-loaded with strawberries and whipped cream.
7. Mac & Cheese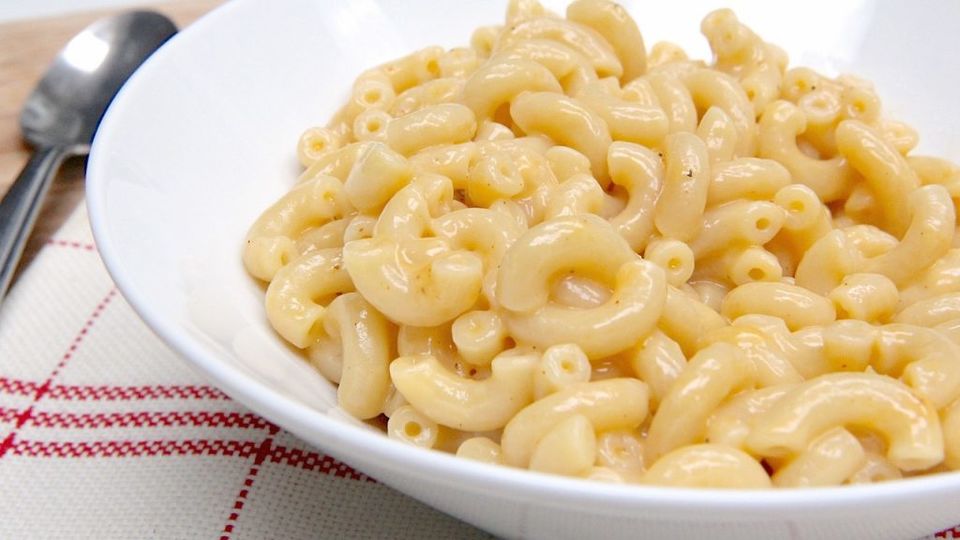 A classic dish of America, everyone will love, this macaroni cheese recipe can also be made with extra vegetables, bacon, breadcrumbs on top.
8. Pizzas
New York pizza is known for its thin, crispy crust topped with a thin layer of tomato sauce, cheese and exotic assorted toppings. The deep dish Chicago style pizza features a thick crust with an inch-deep layer of tomato sauce, cheese and various toppings.
9. Apple pie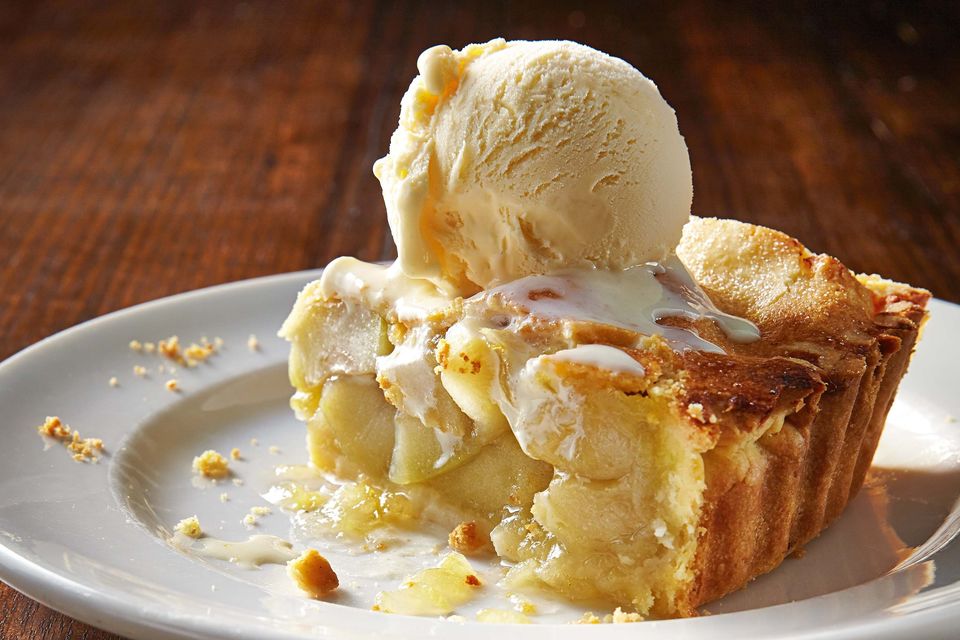 Apple pie, a traditional, apple-filled dessert with sweet, flaky pastry, was brought to American culture.This beloved dessert, however, did not originate in the United States.
10. Pretzels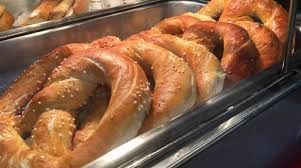 Pretzels are crispy snack or a soft, baked good. They usually have a distinctive, knot-like, twisted shape with sweet & salty flavors. You can try variety at Auntie Anne's or pick some on the go from stores.
11. Smore's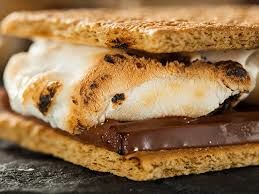 Tempted to roast a marshmallow or two. Better yet, combine them with chocolate and graham crackers for the ultimate outdoorsy treat—s'mores. A popular during campfires you will totally love this and its fun to make.
12. Cronut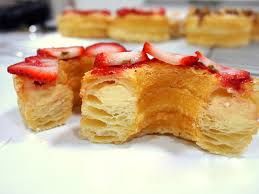 A delicious combination of a croissant and a doughnut that fills your mouth with an unforgettable gooey goodness. At first, they look like a doughnut but after a bite you realise the crispy taste of the layered croissant.Try New York chef Dominique Ansel of the famous Dominique Ansel Bakery who invented Cronuts.
13. Halal food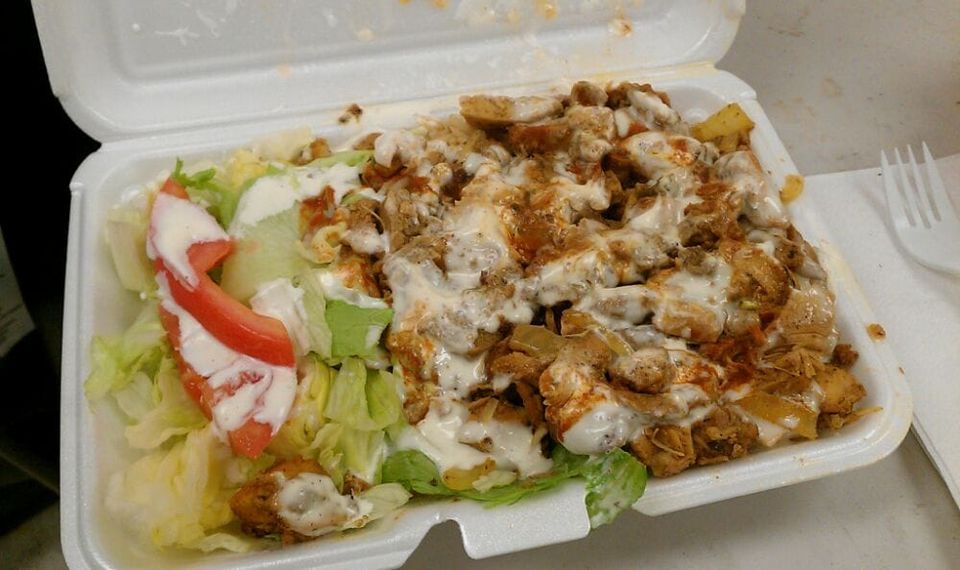 Shoutout to the halal carts all over the city. You can typically spot one on any corner in the city, or every few blocks, the halal carts are never too far! A simple chicken over rice or lamb over rice with condiments of your choice will only set you back five or seven dollars. It's a NYC classic and popular amongst all the locals.
14. Hot Dog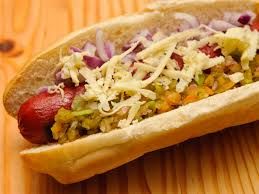 The hot dog or dog is a grilled or steamed link-sausage sandwich. This popular on the go dish is tastes best with mustard sauce & ketchup.
So I guess you are hungry after reading this article & do try few of them when you travel to USA ;).
THANKS FOR READING!!