Traveling is often accompanied with foodgasm , and when the destination is Greece you tend to eat your heart out through the entire trip. While in Athens , We chose to stay in a hotel in Monastiraki  which has a lot of dining options to satisfy your taste buds with. Greek cuisine is quite appealing , raw and most importantly healthy as every dish is cooked in olive oil . While traveling from India , the one impression we had about Greek cuisine was typically Gelatos and Gyros but it's seriously much more than that. Walking through the lanes of Monastiraki we came across the Misafir restaurant and were appalled to see the ambience and menu variety.
We ordered chicken risotto and balsamic glazed mashed eggplant with extra feta cheese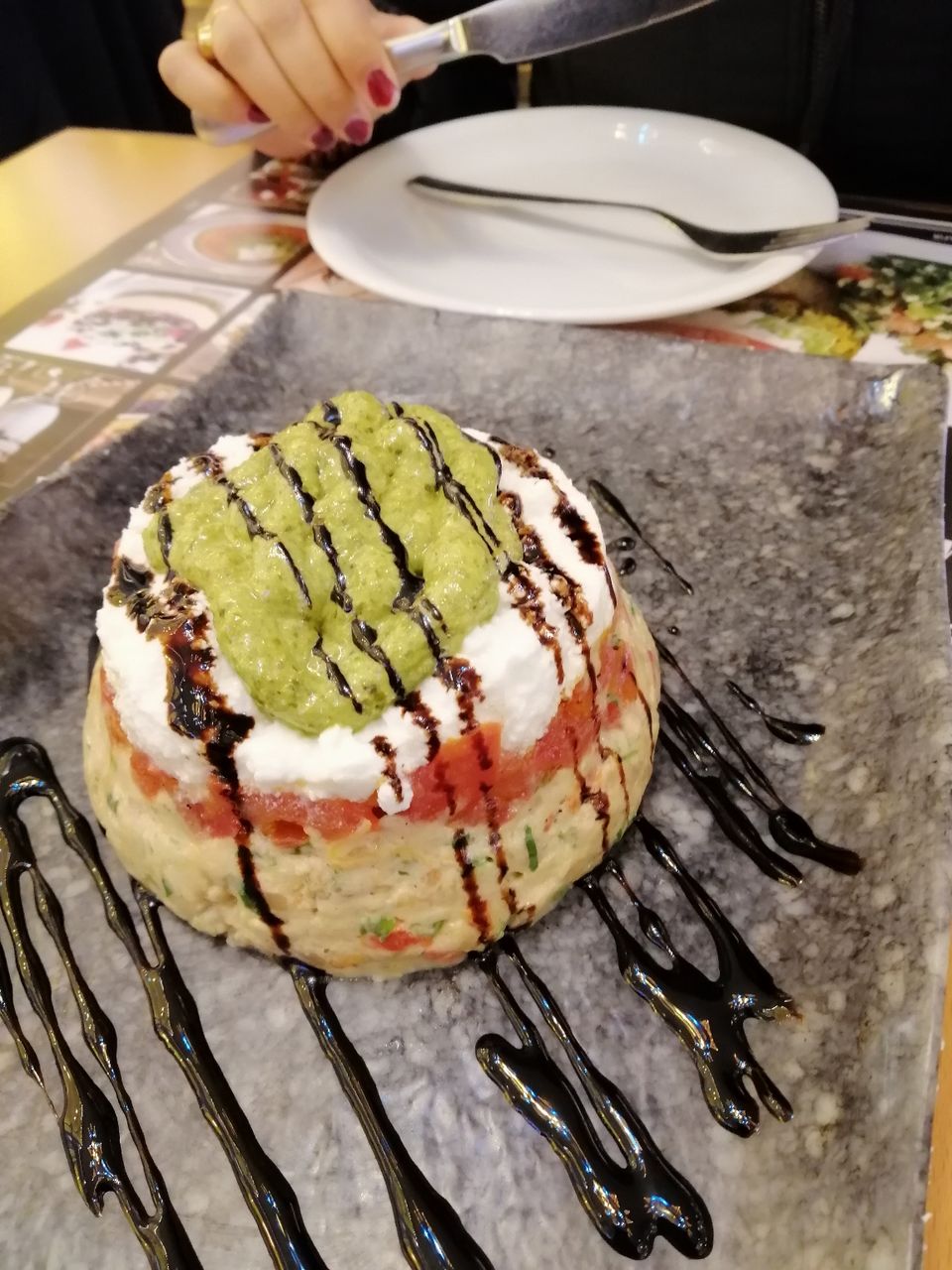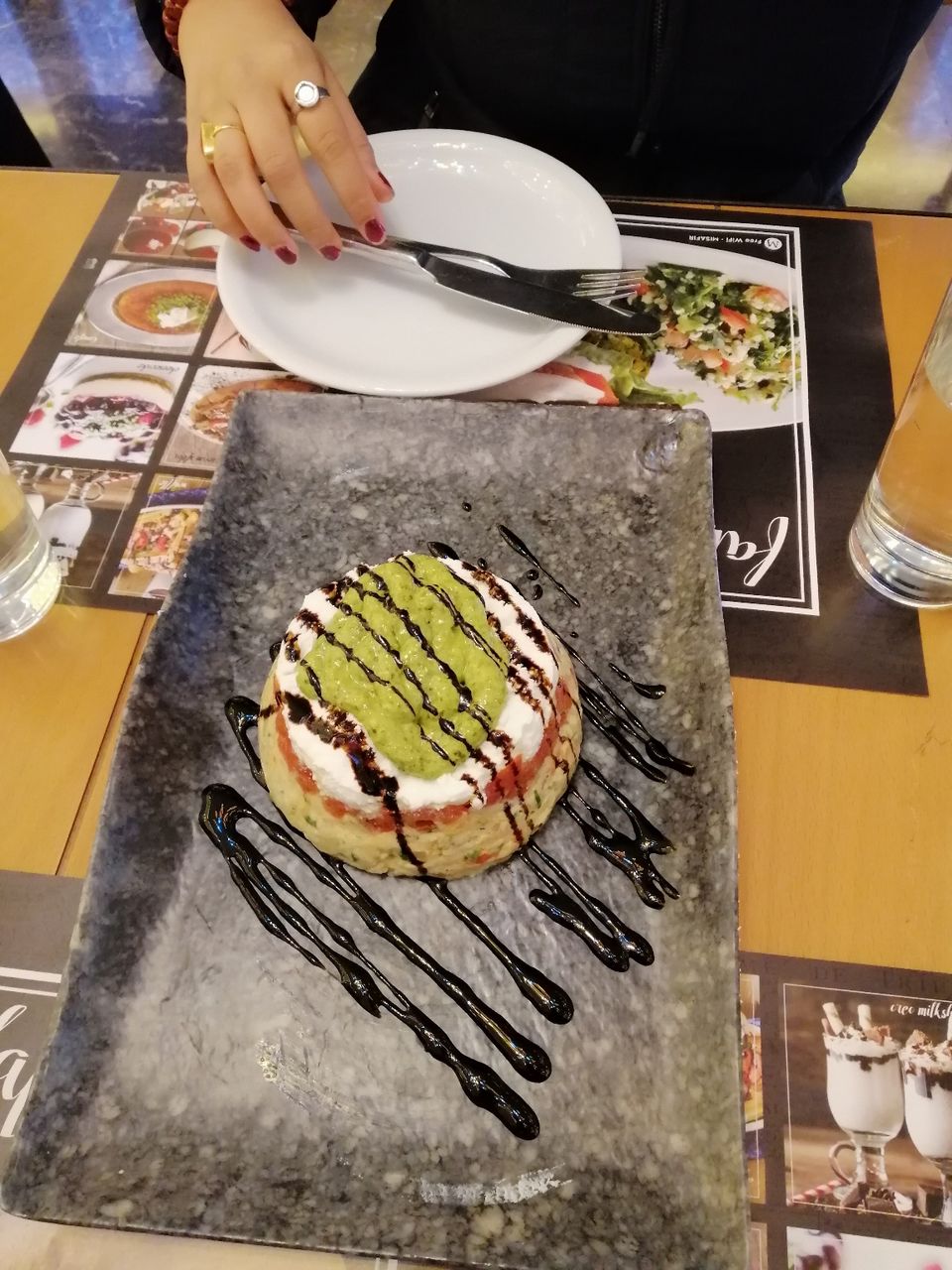 Trying out new dishes gives me a certain kind of adrenaline rush. The entire lane of Monastiraki flea market is full of restaurants , cafes , crepes and waffle store. Since we went during the winters , so coffee was a must day and night !! Try the traditional Greek coffee which is strictly for the coffee nerds or else be happy with your favourite cup of cappuccino. Also do not forget to try the famous crepes and waffles .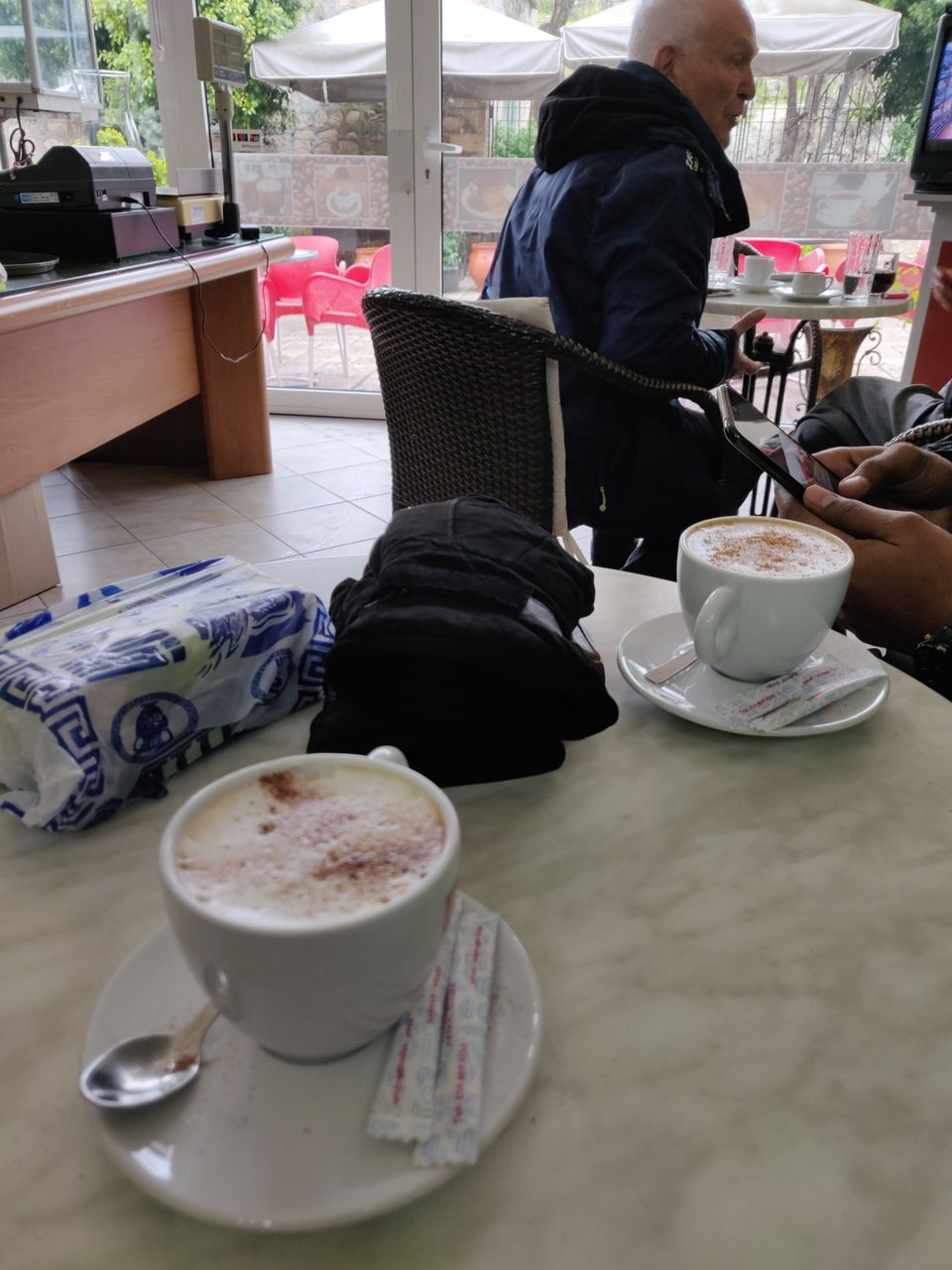 How to forget , the Gelatos , couldn't resist even during the winters !!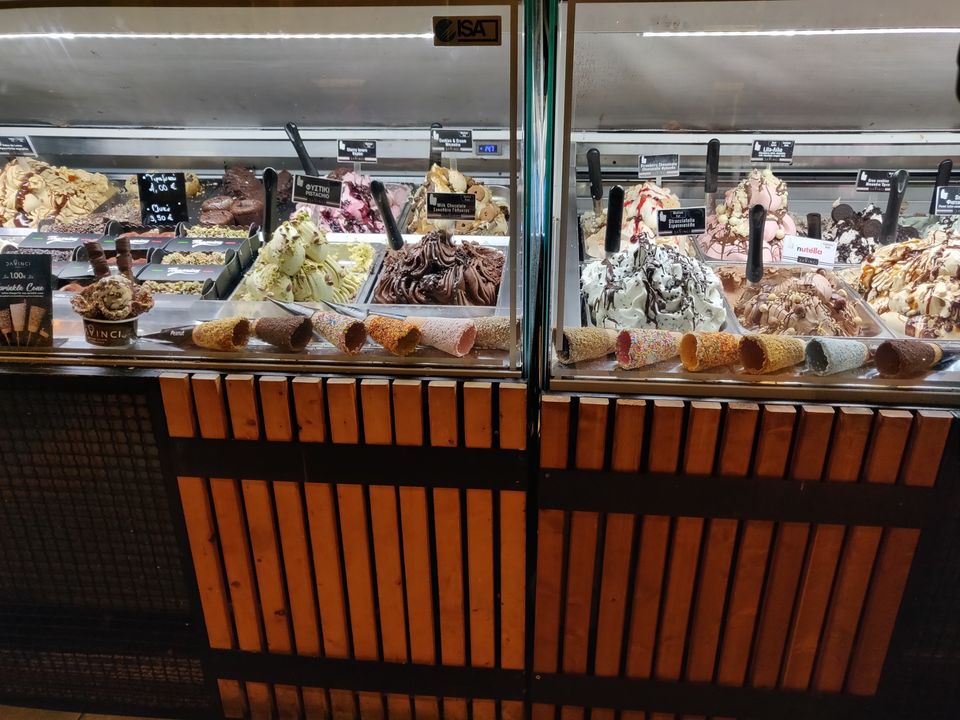 Next day we tried cuisines from restaurants in the street of Pallados . It is an area with a lovely nightlife , lots of restaurants .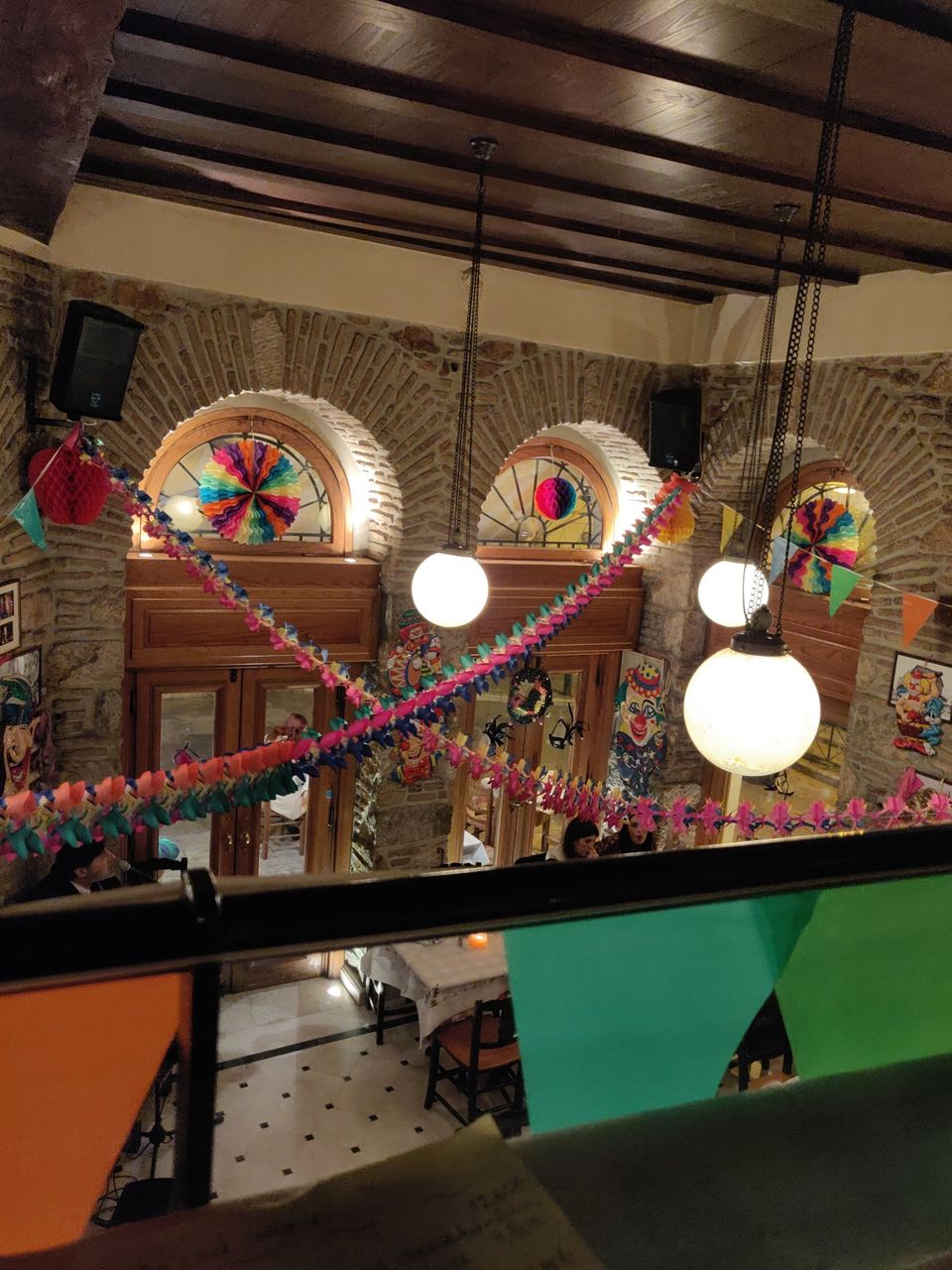 While in Greece , do shop from their local grocery store. The local beers , wines , chips etc etc.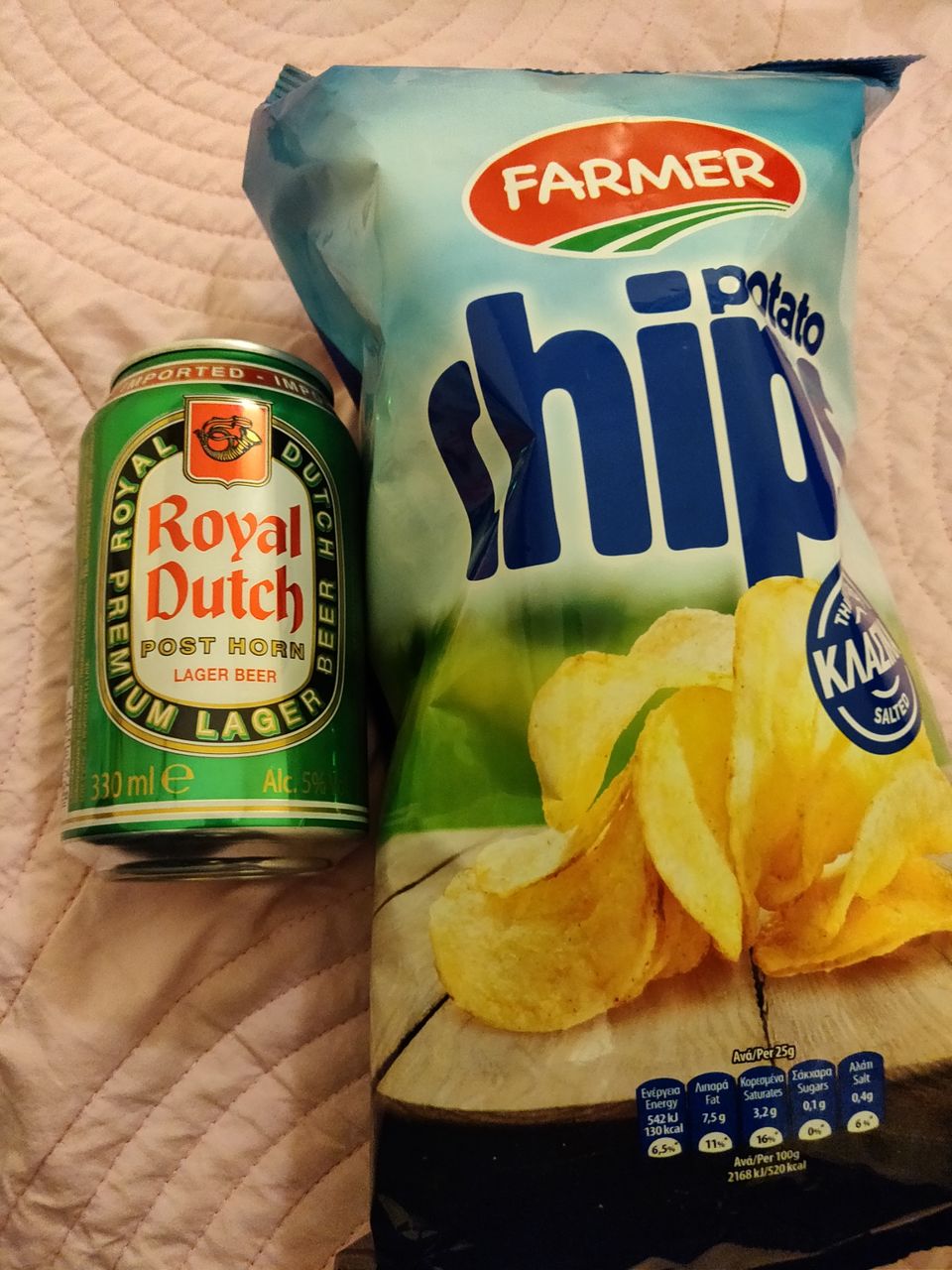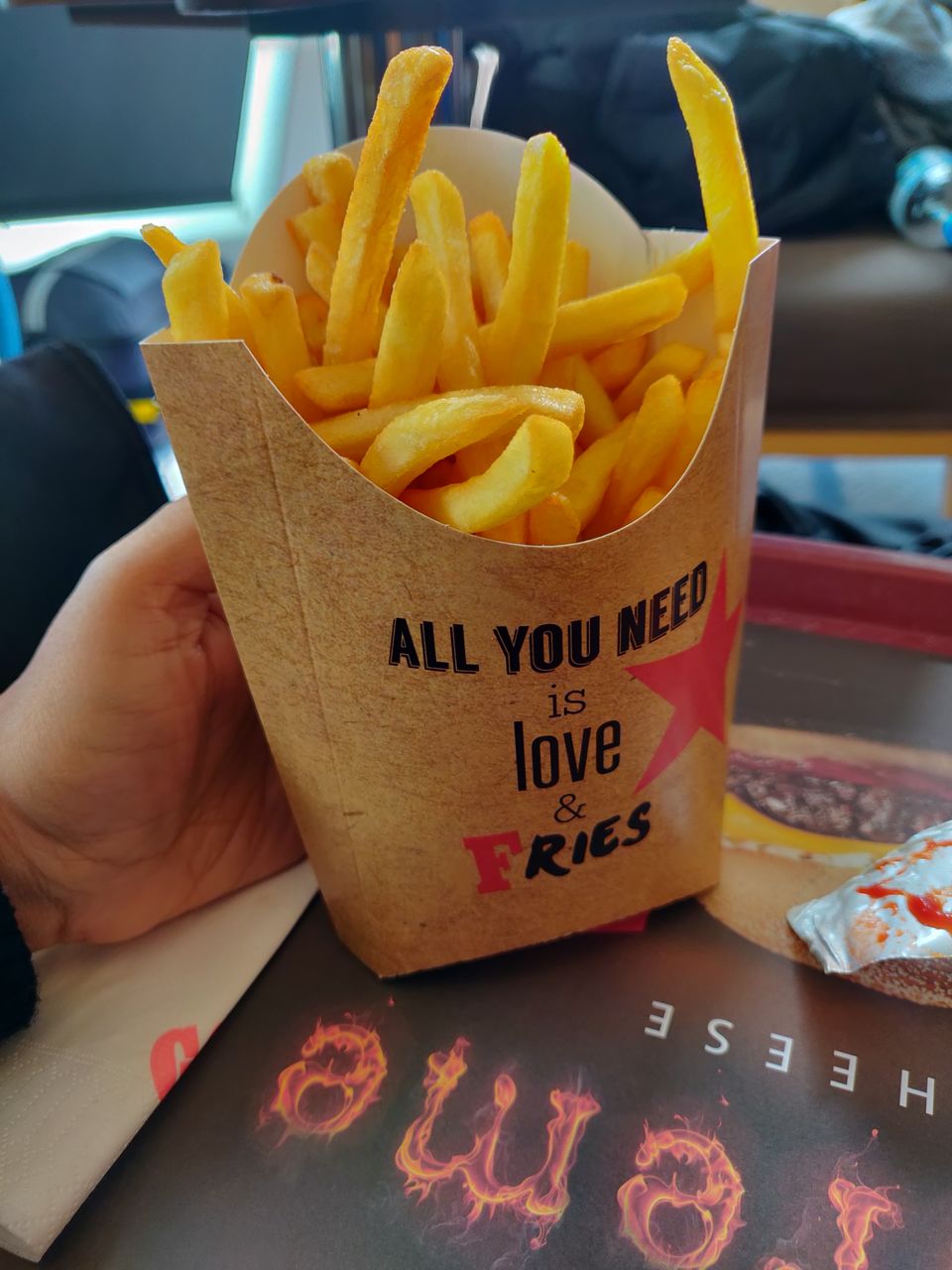 We also tried the Souvlakis stuffed with barbecue chicken , this tasted smoky authentic.
Santorini - We stayed in an apartment suite with caldera view in Firostefani. Since most of the restaurants were closed during the winters hence we walked to Fira for decent dining options.
We celebrated our anniversary with a bottle of wine and sizzling chicken served with fries.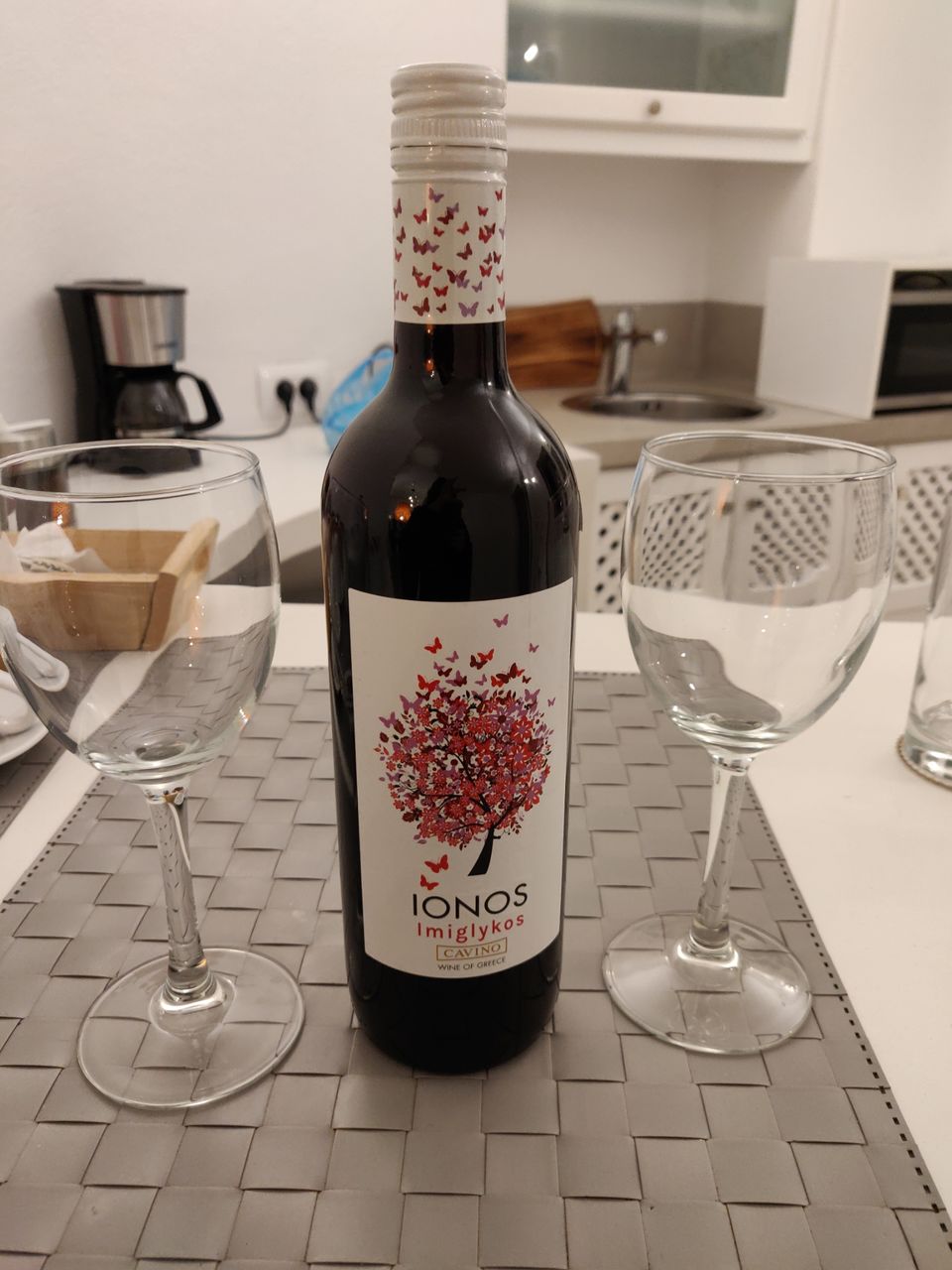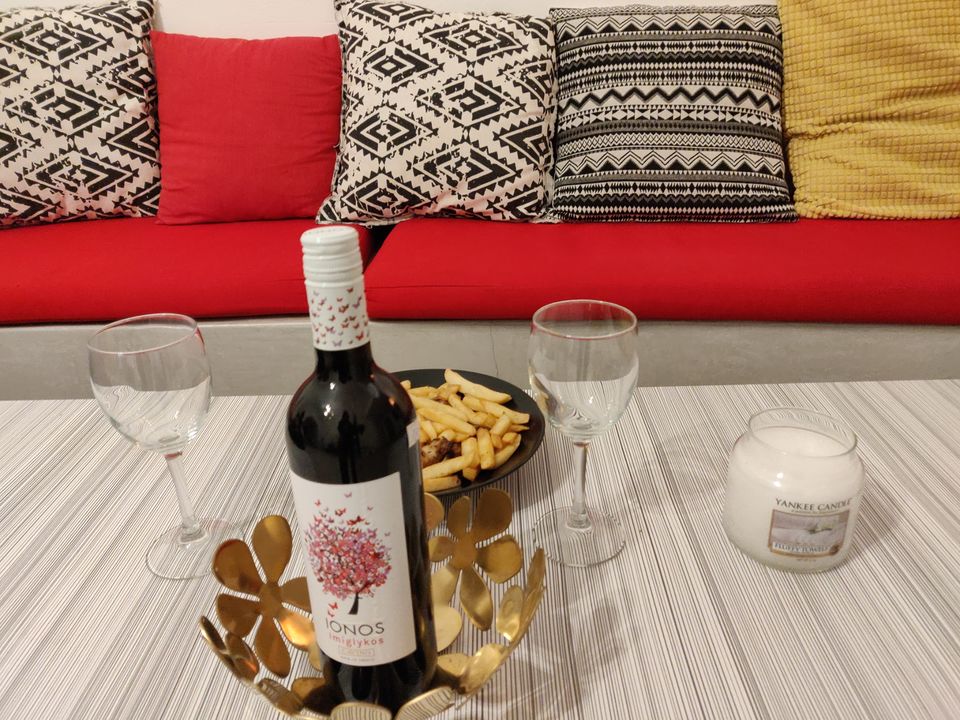 Santorini wines is one among the tastiest red wine in the world . Freshly made in the local wineries , the finese of the wine lingers through your senses.
Two things you can't live without in Santorini winters are - Wine and Coffee !!
The breakfast lay @our apartment in Firostefani .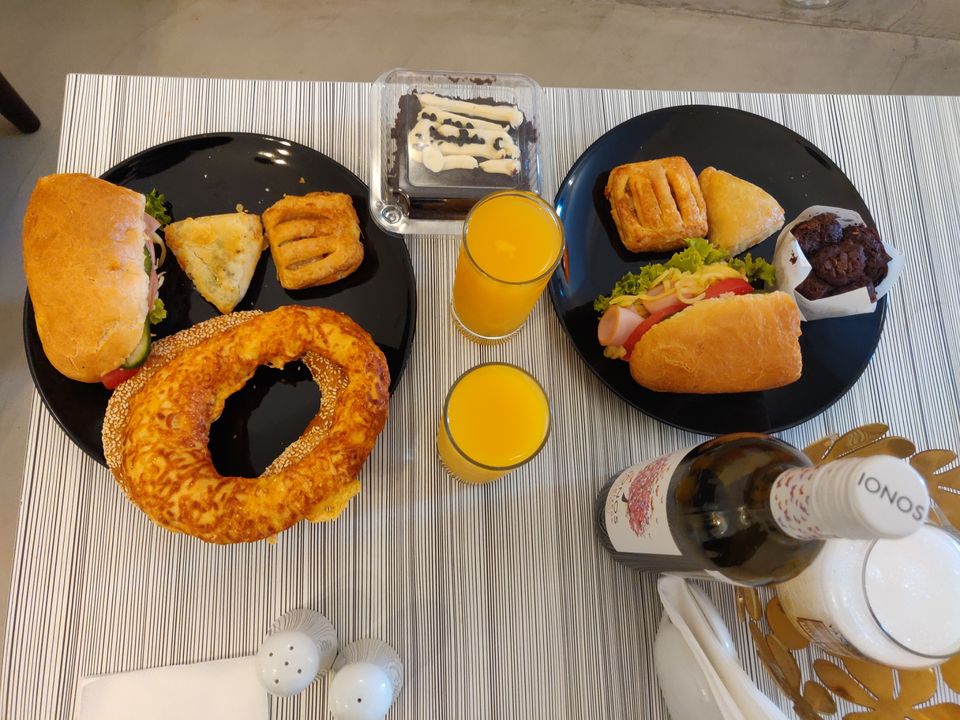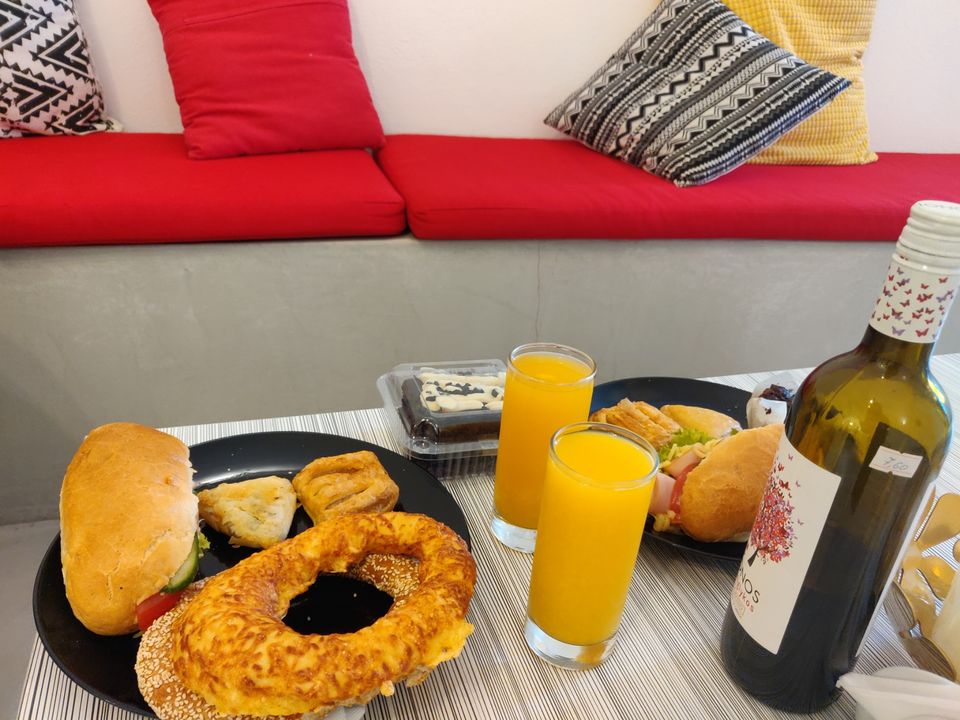 The Greek sesame ring bread also known as Koulouri was the best among all and we bought it again from a local bakery store . Also, the spinach roll was quite delectable.
The best Gyros in Fira town !!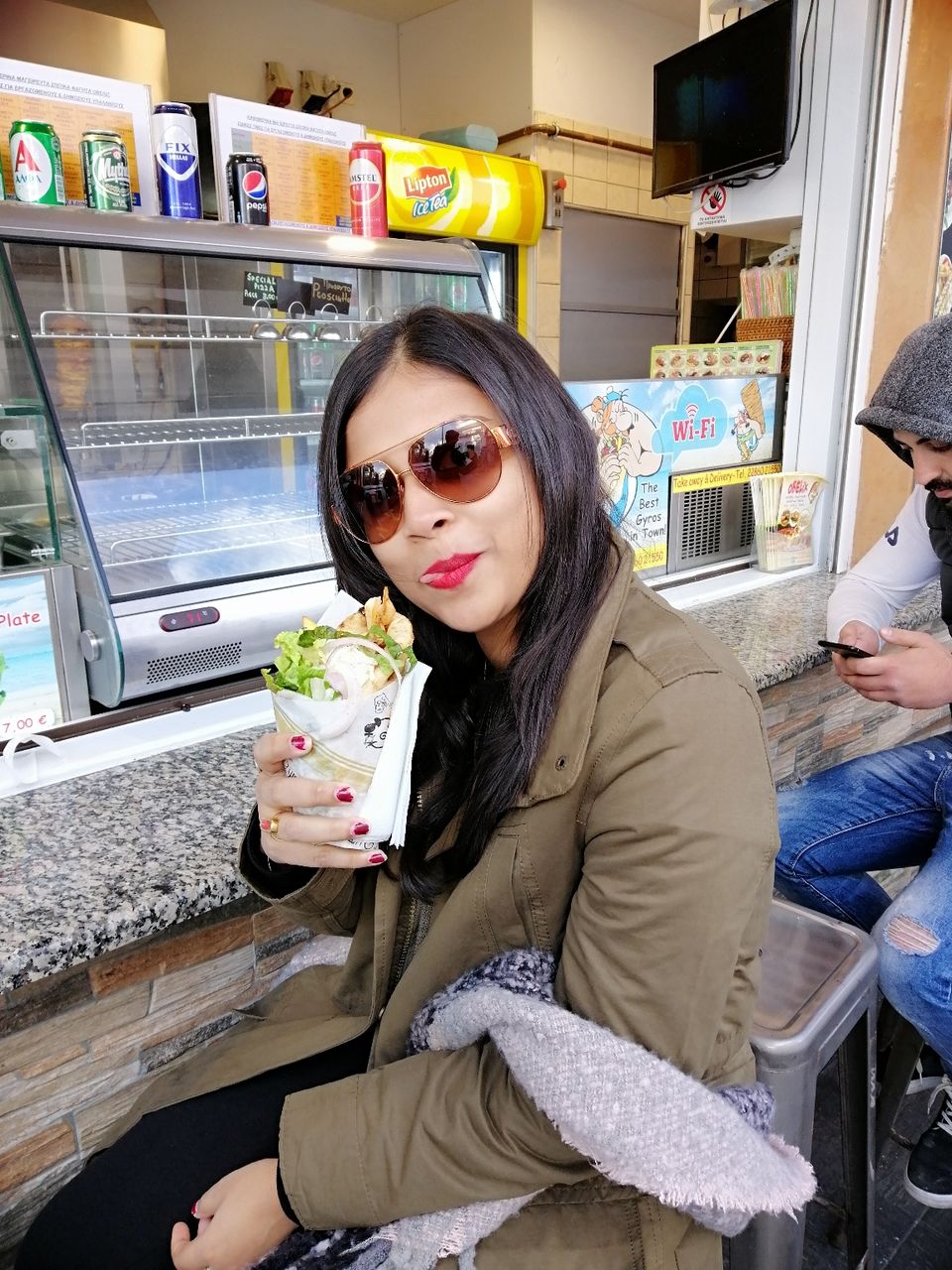 The last day in Santorini was a hectic one as we hired a scooty to explore the trails right from black and red sand beach to the sunset in oia. In between we had our lunch at a small restaurant somewhere near the Black beach . We were quite enthralled to taste the traditional Greek Salad 🥗dressed with extra virgin olive oil and fresh feta cheese, garnished with cherry tomatoes .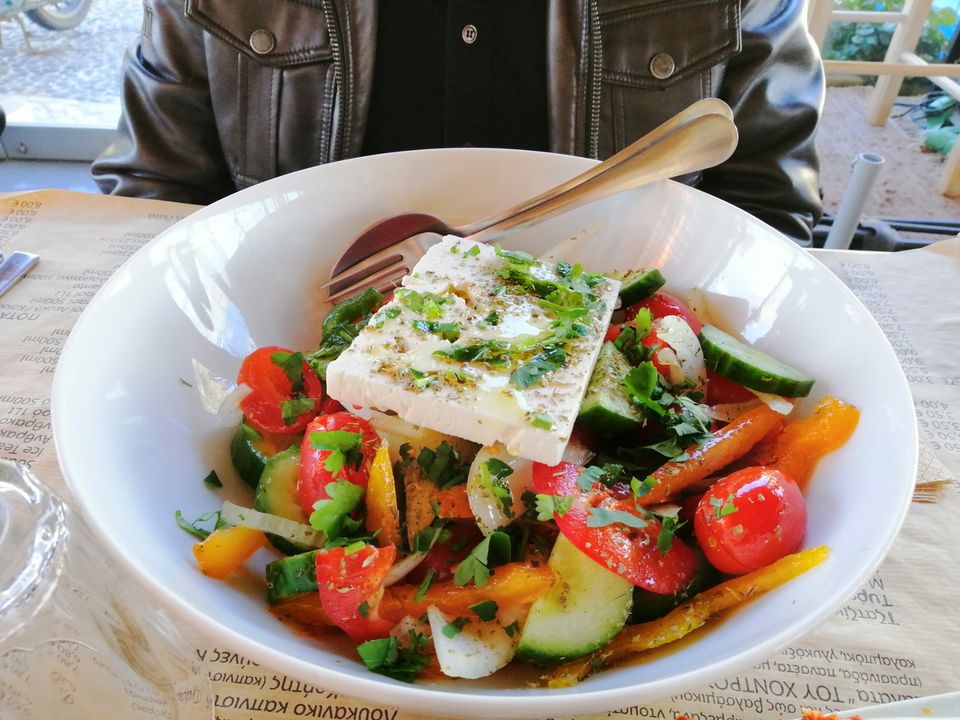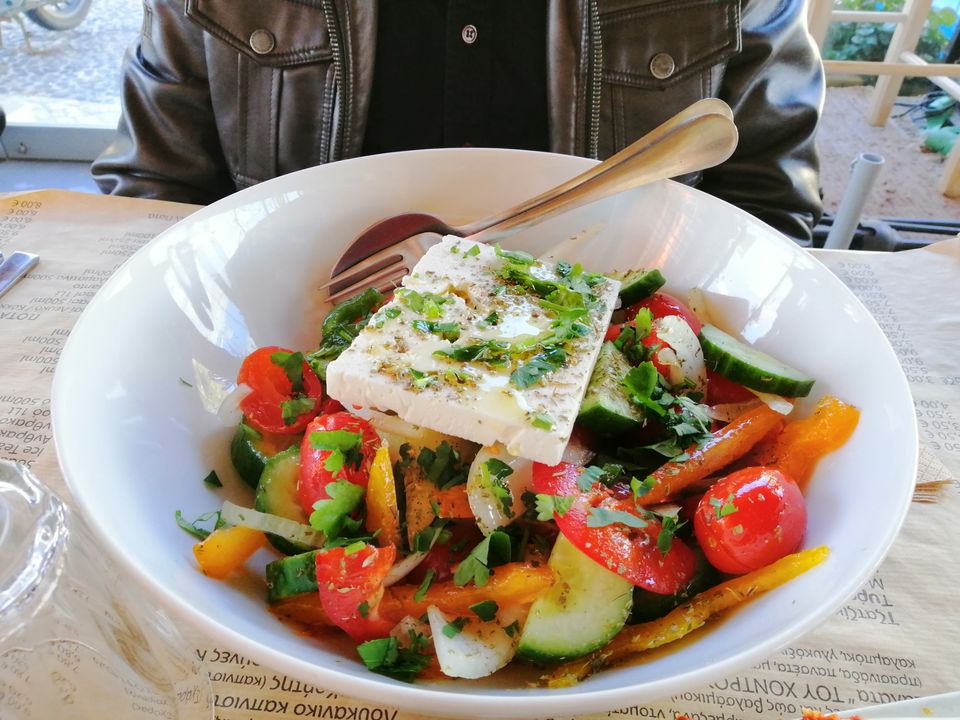 Thank you ! Afharistoh !!