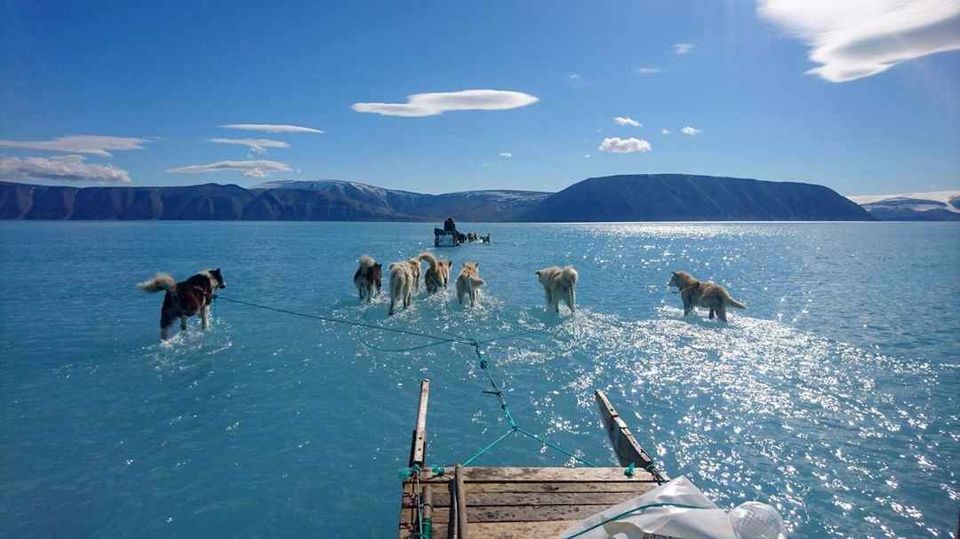 On June 13, climatologist Stefen Olsen of the Danish Meteorological Institute was on a routine trip to northwest Greenland in order to gather oceanographic and weather monitoring equipment. This was when he stumbled upon something shocking!
The equipment that had earlier been placed on sea ice by his colleagues was now submerged in water due to an early onset of ice melting. Here's the picture that he shot which quickly took social media by storm!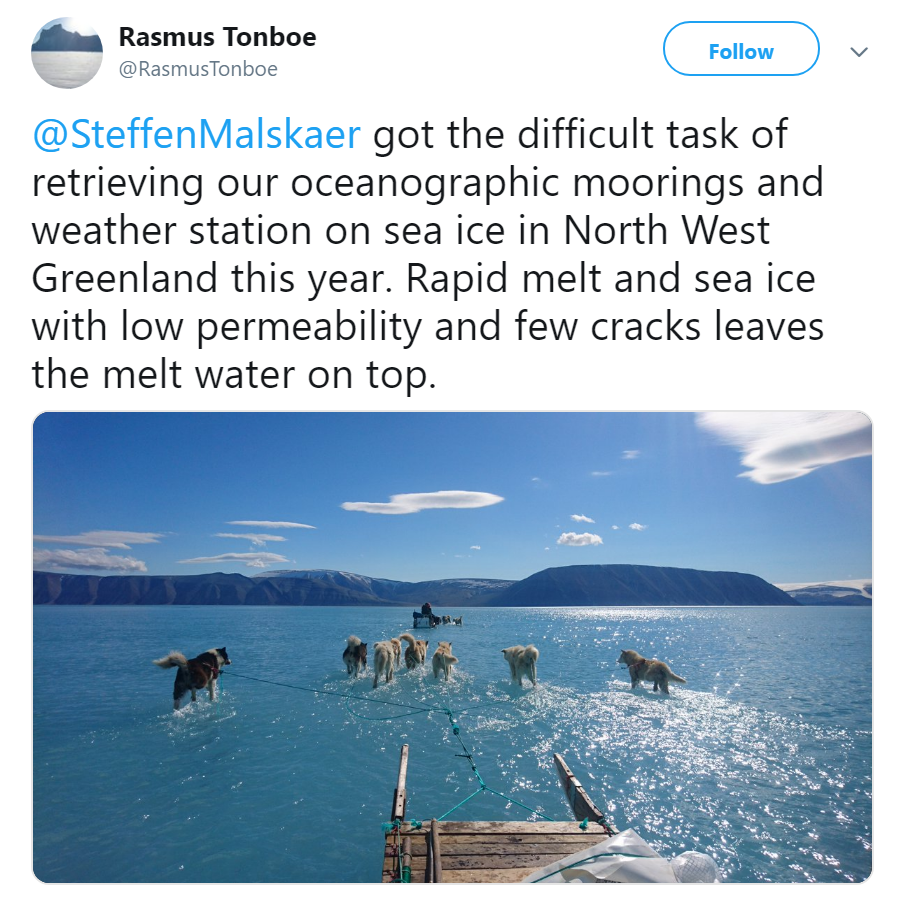 The sledge dogs that was supposed to drag the sledge on ice sheet can be seen wading through ankle deep waters in this picture. This picture, though hard-hitting, only represents the tip of the iceberg.
How bad is it?
According to reports, 40% of Greenland witnessed melting in one day alone. Amounting to a whopping 2 billion tons of ice, this flabbergasting rate of melting is set to break all records to become the highest of all times! 2019 will possibly break the records set in 2012 for both, lowest Arctic sea ice extent and for record high Greenland ice sheet melt, warned climatologist Ruth Mottram.
It has been reported that the ice melt this year is 4-5℃ higher than normal. In fact, the melting ponds have even been spotted from space.
What does this mean for the environment?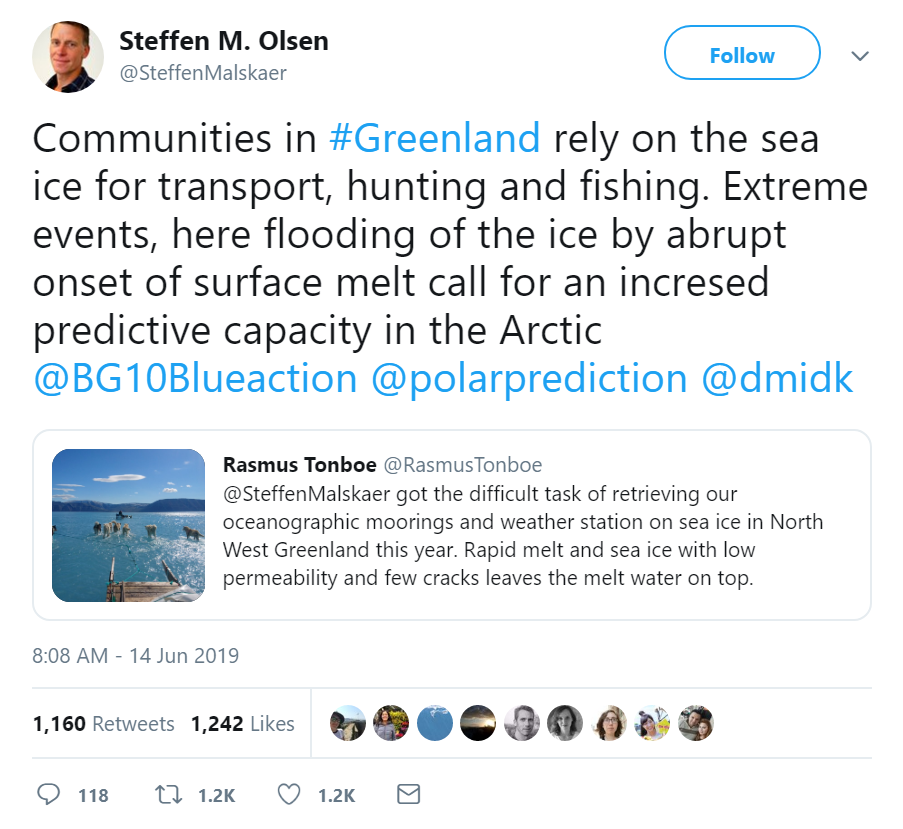 Since ice reflects heat back into the space, less ice cover on the earth means more absorption of heat and subsequently, an increase in the average temperature of the planet. The accelerating melting of ice in the oceans is leading to a rise in sea levels. Furthermore, fresh water in North Atlantic is disrupting ocean circulation patterns like never before. While the entire Earth is suffering at the hands of increase in ice melting, the communities of Greenland are the ones bearing the instant brunt of this event. Dependent highly on ice for transport, hunting and fishing, the onset of surface melt is directly hampering their livelihood.
So for all of us who still don't consider climate change a glaring issue, it's definitely time to wake up. Climate change is real and it's happening NOW!
What are you doing to protect the planet? Tell us in the comment section below!
You can also share your travel stories by creating a blog on Tripoto here.