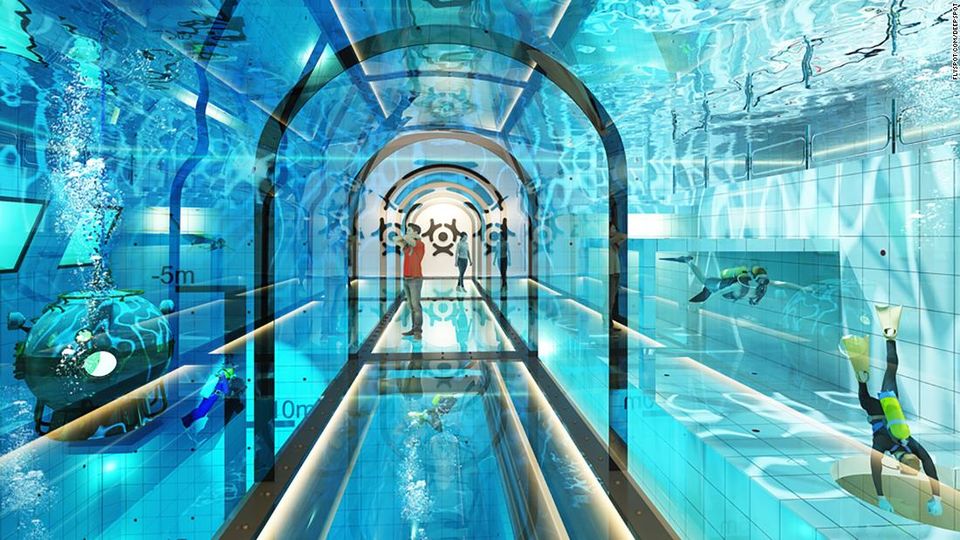 Are you a thalassophile? If yes, then there's some good news for you! Poland is now home to the world's deepest swimming pool.
A Guinness World Record holder, this new and exciting pool also boasts underwater rooms, and big glass tunnels for viewers. The 150-feet deep swimming pool is in the Polish town of Mszczonow, near Warsaw.
The newly opened pool, rightly called Deepspot, can hold 27 times the amount of water of an average pool. Yes, you heard it right! This Guinness record-breaking pool functions as a perfect training center for professional as well as the beginner-level scuba divers and offers various educational courses as well.
Based on reports, Deepspot also has a spacious hotel with rooms allowing travellers to watch divers at a depth of 5 meters. The Director of Deepspot, Michal Braszczynski, also stated to media agencies that the fire brigade and Polish army would be also using this pool for training purposes.
Divers can enjoy a small shipwreck and explore simulated Mayan ruins. The underwater tunnel offers a breathtaking experience for visitors that you should not miss out when you're in Poland. This complex also features conference rooms and training rooms for added convenience.
If you consider yourself a water baby, we seriously recommend adding Deepspot Poland on your bucket list the next time you're in Europe!
Ready to travel for free? Earn credits and redeem them on Tripoto's weekend getaways, hotel stays and vacation packages!
Explore the best of travel inspiration on Tripoto Instagram!