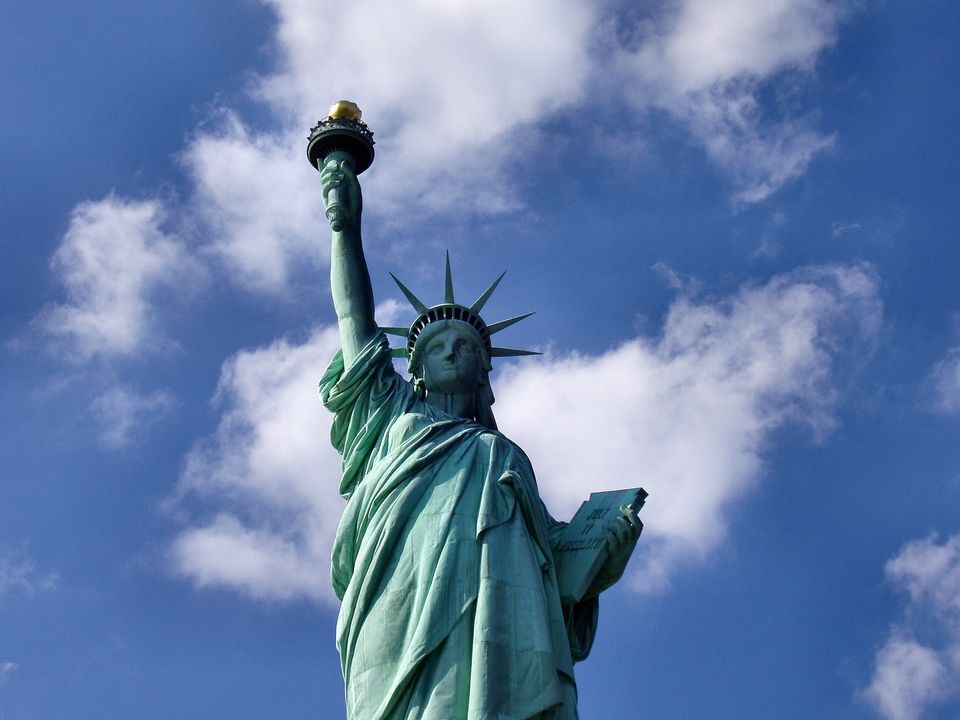 The USA is the third largest country in the world in terms of land area (approximately 3.8 million square miles) after Russia and Canada. It is the world's largest melting pot with its incredible 50 states encompassing six time zones with beautiful and geographically diverse landscapes. The country is massive and unlike European countries, its 50 states are no lesser than 50 countries itself!
If you're traveling to the United States for the very first time, it is impossible to complete all the attractions that this country has to offer on your first visit. Even very few Americans have visited all the 50 states in a country and that is a huge milestone for them!
If you're planning your first visit to the United States soon, we have got you covered with the 8 must cities to visit on the East Coast of the USA for any first-time traveler.
So relax, sit back tight and before making your itinerary, enjoy this post!
1) New York, NY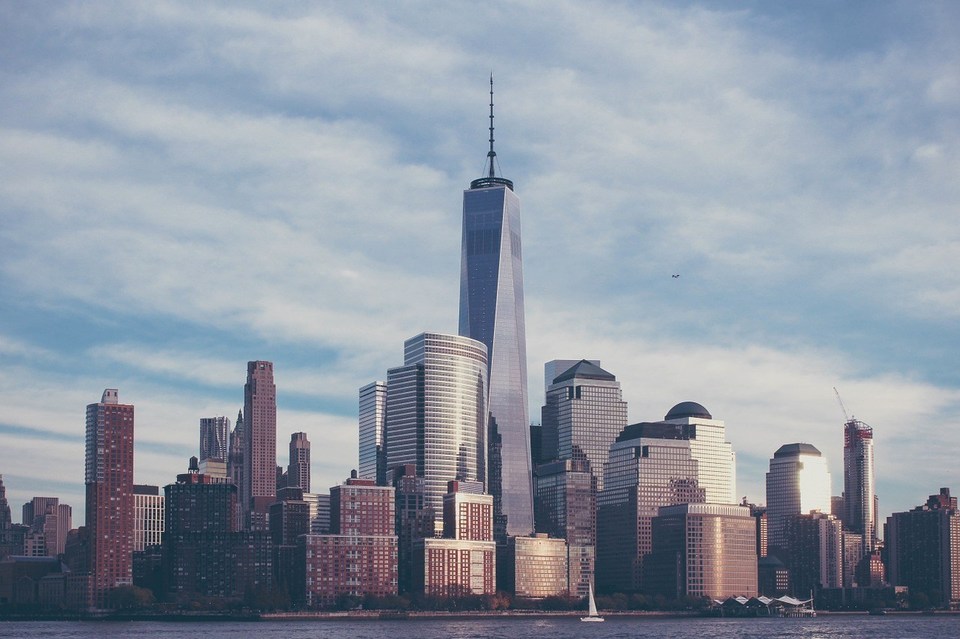 The Big Apple is not only the greatest city in the world but a concrete jungle of world-class architecture, a hub of entertainment, fashion, food, media and finance. From the home of the iconic Lady Liberty to the neon billboards of Times Square to the splendid Central Park, NYC has everything to charm its first-time traveler. But geographically it is vast, complex and consists of 5 islands. Therefore, for your first trip, you need to see all the touristy spots in Manhattan.
Total number of Days to spend: 3 days are sufficient to skim the major touristy attractions. (However, even 2 weeks is not sufficient to explore everything that Manhattan has to offer itself, forget about other islands!
No trip to the US would be complete without visiting its capital! The Washington D.C. captures the true spirit of America. From the historic landmarks to its world-class museums and extraordinary sightseeing adventures, D.C. has the power to charm any soul.
Total number of Days to spend: 3 days are sufficient to cover all its major attractions
For more info on planning your trip to Washington D.C., click here.
3) Orlando, FL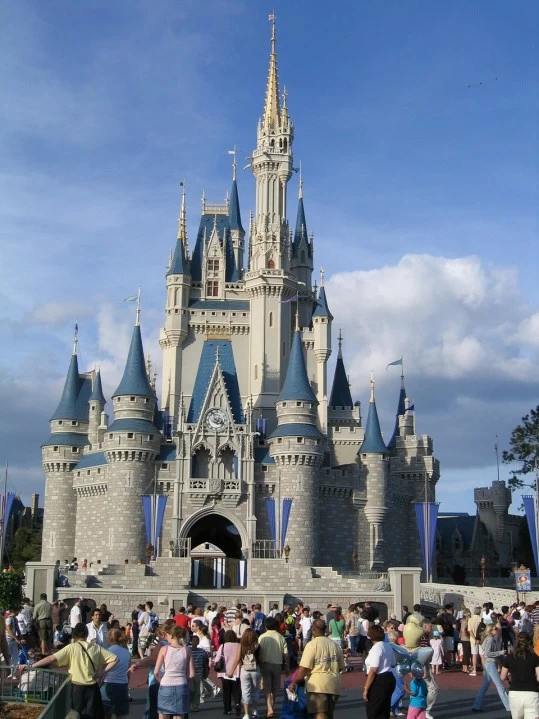 Orlando is a dream destination for any traveler visiting the United States for the first time. It is the theme parks capital of the world. From the magic of Walt Disney World to the Wizarding World of Harry Potter at Universal, from watching Shamu (killer whale) show at Sea World to the Legoland adventures, Orlando has plenty of attractions and activities to explore varying for all ages. Even there are splendid beaches and Kennedy Space Center (NASA) located in its vicinity.
Total number of Days to spend: Depends on which parks you want to cover but if you're planning Disney and Universal, you should keep 4 days for exploring 4 theme parks of Walt Disney World and 2 days for the Universal Studios if you don't want your trip to be hectic. If you want to cover all the major attractions of Orlando, 15 days are sufficient but it totally depends on your itinerary.
Miami is a world-class destination for your perfect beach vacation. From its world renowned South Beach to its third largest skylines in the US (after New York City and Chicago), from its Cuban district of Little Havana to its amazing food, drinks, celebrities holiday homes and exotic nightlife, Miami has everything to entice its first-time traveler.
Total number of Days to spend: 3 days minimum to cover all the major attractions.
Atlanta is a sprawling capital of 'Peach State' Georgia and the landmark of Martin Luther King Jr. National Historic Site. It is world-renowned for hosting the Summer Olympics of 1996. Atlanta has also the headquarters of Coca-Cola and CNN. Most of its attractions are in the heart of its downtown. The World of Coca-Cola is a must visit museum that celebrates the history and culture of the coke. If you want to experience behind the scenes of news making, don't forget to visit CNN Center.
Total number of Days to spend: 3 days are sufficient to cover all the major attractions.
St. Augustine is the oldest city in the United States, famous for its Spanish colonial architecture as well as white sand Atlantic beaches. The entire historic city has been transformed into a museum. If you love history, then St. Augustine has plenty to offer!
Total number of Days to spend: Minimum 3 days to complete all its attractions
For more info on planning your trip to St. Augustine, click here.
7) Key West, FL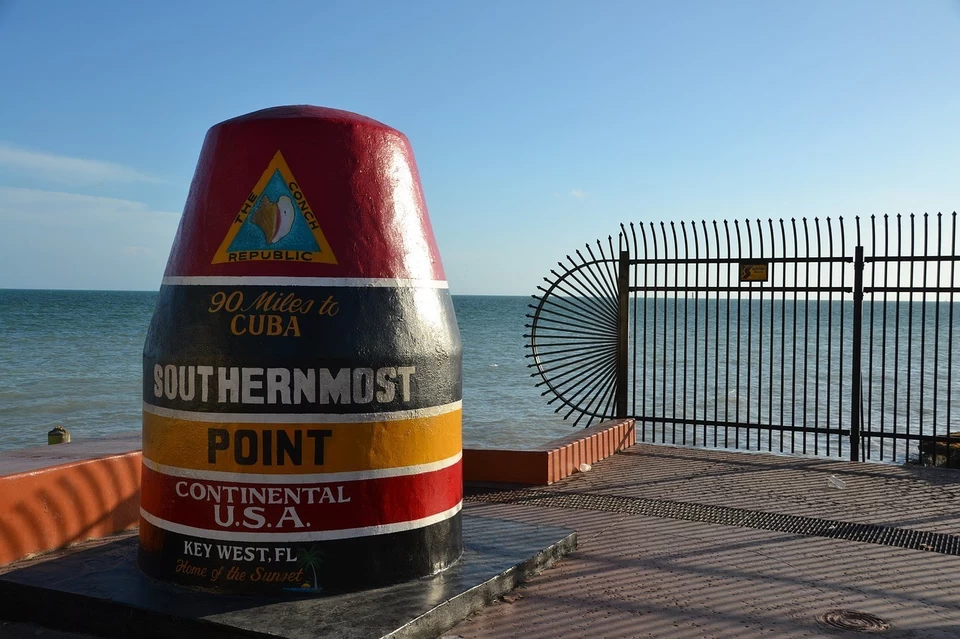 This is the surreal island city famous for its pristine beaches, underwater sports and adventures, sunset celebrations, history and the Southernmost Point - one of the extreme points of the United States as well as the continent of the North America. If you love driving with a breathtaking splendid view, driving Miami to Key West is usually on the lists of most beautiful drives in the world. The 150-mile drive from Miami to Key West is one of the classic American road trips!
Total number of Days to spend: 2 days minimum to complete all the major attractions.
If you've time on your trip, do visit the majestic Niagara Falls State Park which is the oldest park in America! Niagara Falls straddle the International border between Canada and the United States of America. If you've valid permit to enter Canada, you can also see the breathtaking horseshoe point from the Canadian side. However, Niagara Falls looks breathtaking, surreal, splendid and divine from both the sides. There is also a 'Maid of Mist' boat ride tour that takes you very close to the Horseshoe Fall which is an experience in itself!
Total number of Days to spend: 1 day is sufficient for exploring Niagara Falls State Park.
For more info on planning your trip to Niagara Falls, click here.
Disclaimer: This article was originally published on Ana's World HERE. You can also follow the traveling tales and adventures of Ana by following her on Instagram, Facebook, Pinterest and Twitter.