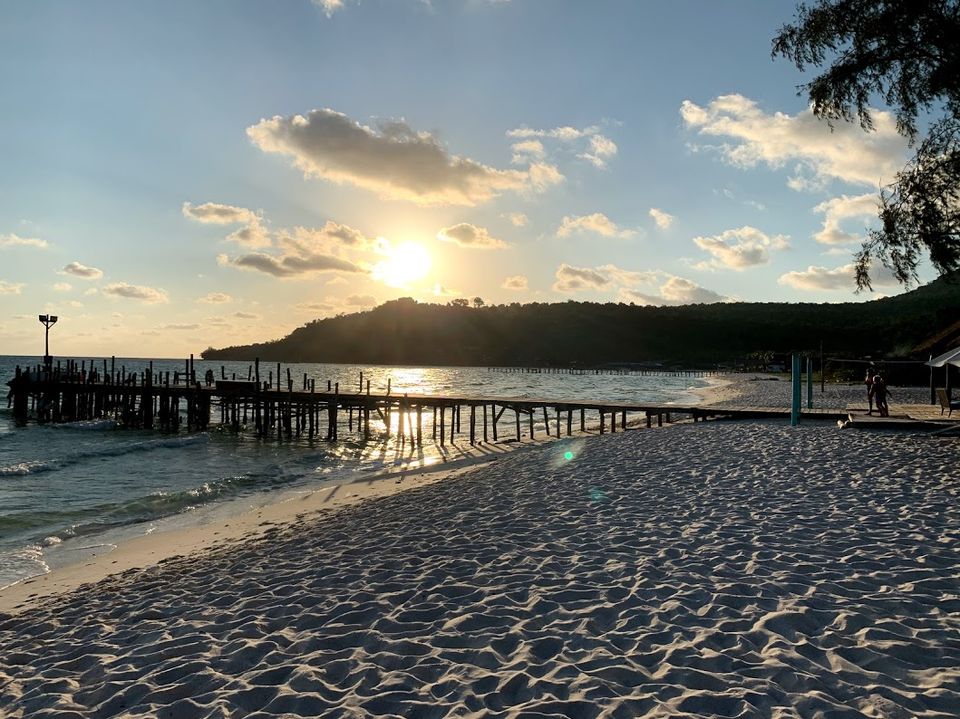 Just before the COVID-19 situation escalated, I had a chance to take a quick small vacation. Thankfully a short flight and a short ferry ride away we found our destination- The Island of Koh Rong.
In the South West of Cambodia you can find some beautiful tropical islands. One of them is Koh Rong. It is the second largest island in Cambodia with four village communities. This piece of paradise is ideal escape. The vibes are laid-back, the beaches are white, and the people are friendly. Koh Rong Island is about the size of Hong Kong and yet the island is still 80% jungle with no infrastructure installed!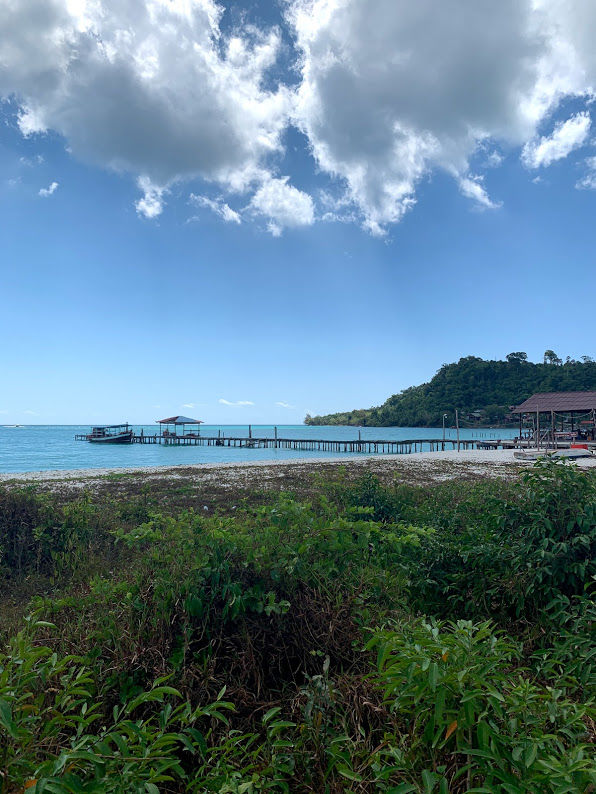 The only way to get to Koh Rong is by boat from Sihanoukville (and its one of the cities I detest). The boats leave at 9 a.m., 11 a.m. and the last one at 3 p.m. Several companies offer boat transport to the island, with similar prices across the board. For the speed ferry, you pay 20$ and for the slow boat, you pay 10$ for a return ticket.
Koh Rong is a small island, but bigger than Koh Rong Samloem. You can get around by foot or by boat or rent a motorbike. Roads are namesake.
Since you are on a small tropical island there are several beaches around the island. White Beach in Koh Touch is a beautiful beach, but quite crowded. A little bit to the north is another beautiful beach called Longset Beach or 4K beach. It's a 4km stretch of white sand. There are numerous others like Police beach, Pagoda beach etc. So you can choose the beach of choice.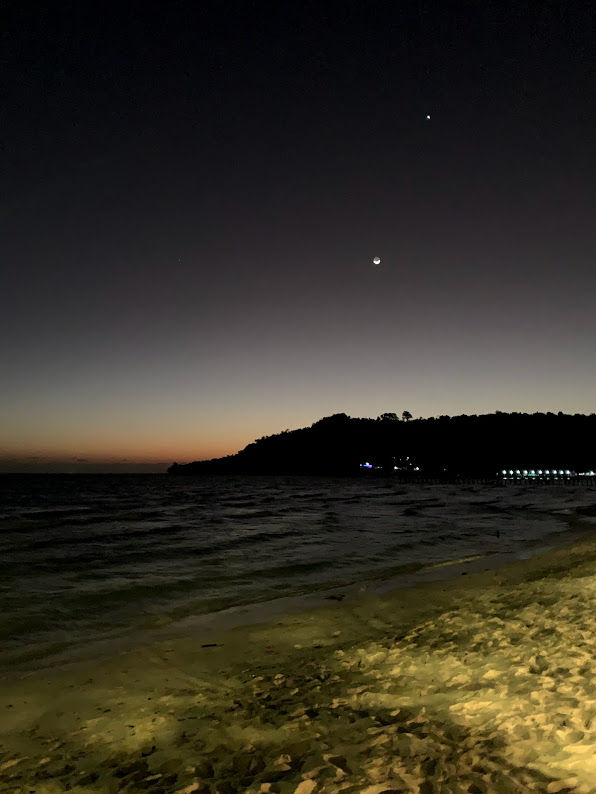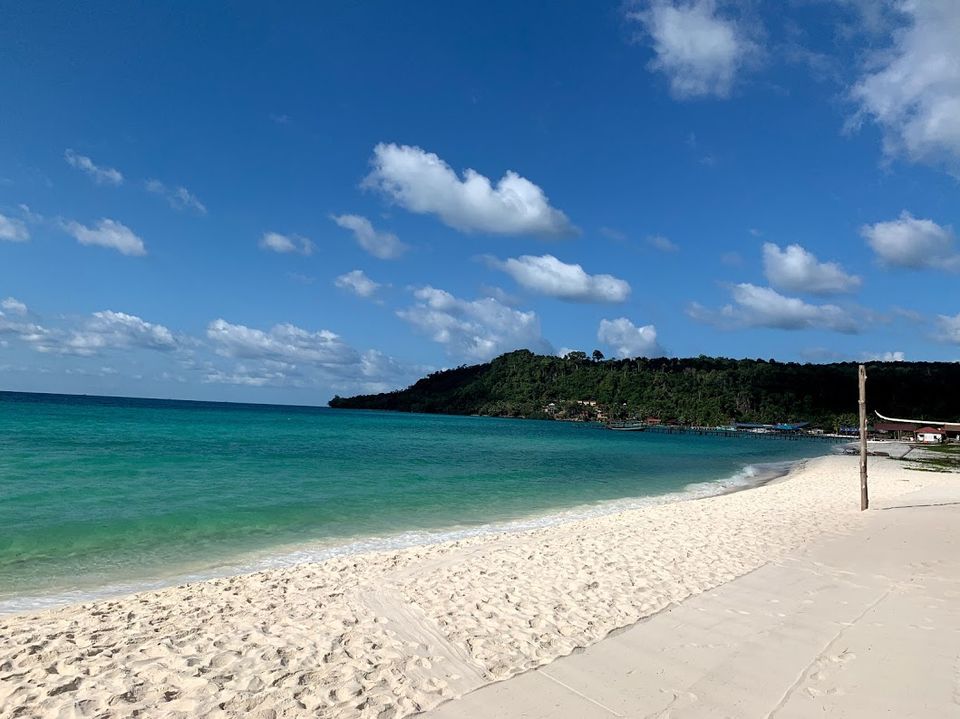 Long Beach is one of the nicest beaches on the island. The beach is 14km long and in the north part is a small town called Sok San and on a sunny day, its blue waters and white sand are absolutely breathtaking. We decided to stay at Sok San Beach Resort here which is like an All-inclusive resort but there are many place, smaller shacks around the villages too which are less expensive than the resort. This beach is not only one of the most beautiful ones of the island, but it is also facing to the west which means that it is a great place for sunset!
With only 4 small village communities - Koh Touch, Doeum D'keuw, Prek Svay and Sok San-, the island remains little away from mass tourism and over-development. The place got popular when the popular TV reality shows Survivor and Koh Lanta were shot on Koh Rong. .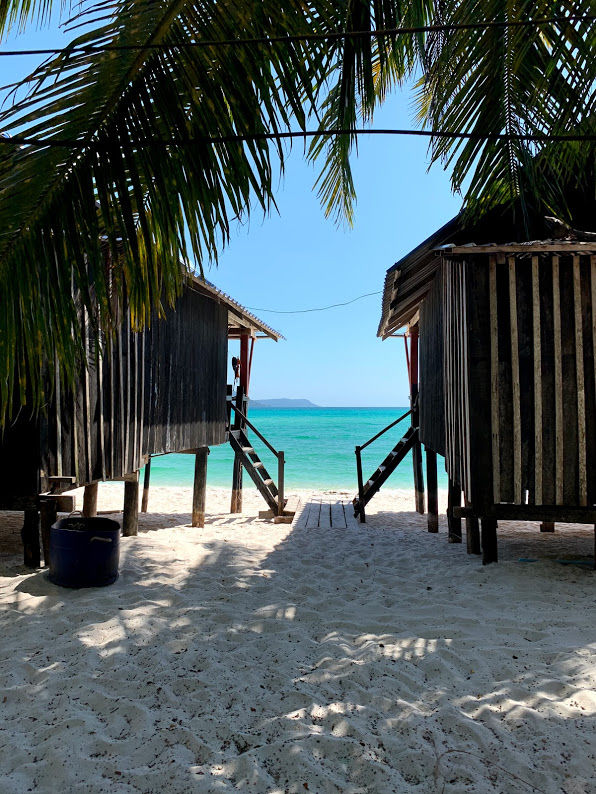 With its mountainous range culminating at 316 meter high, the island's landscape is diverse, mostly graced with native flora, and ideal for consistent beach time.
Make sure you bring enough money with you on the island. There are no ATM machines. There are several dive shops around Koh Rong where you can get your dive certificate. If you are an experienced diver the waters might not impress you a lot, but it is a nice place for beginners. If you don't dive you can always go snorkeling. Small island is a great place to do so!
You can also also view Bio-Luminescent Planktons on Koh Rong. You can choose to search for the best Koh Rong plankton viewing areas on their own, or can book one of the numerous tours that are available. It is something about seeing those little glowing organisms surrounding a person in the water. The complete darkness and low light pollution that this island has makes it one of the best place to experience it.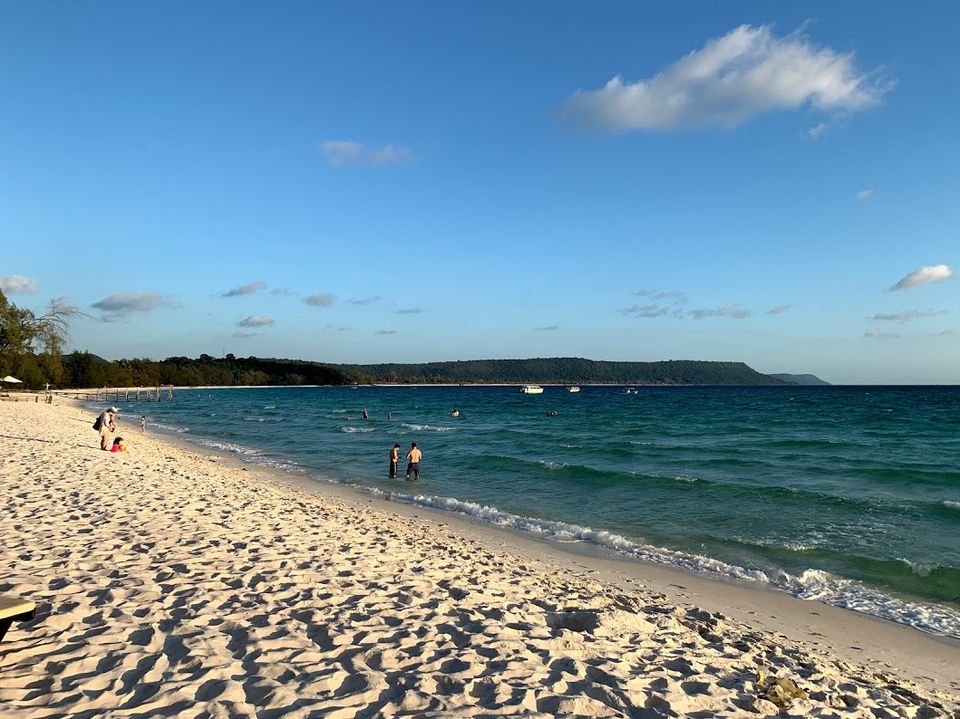 One of the things you can never miss on an island like Koh Rong is to do nothing at all! At this paradise island, you just have to lay down on a beach and chill!
Koh Rong is rapidly developing and plans have been made to build a casino, airport and big hotel resorts on the island. If you want to enjoy the still untouched beauty of Koh Rong, I would suggest visiting it as soon as possible.