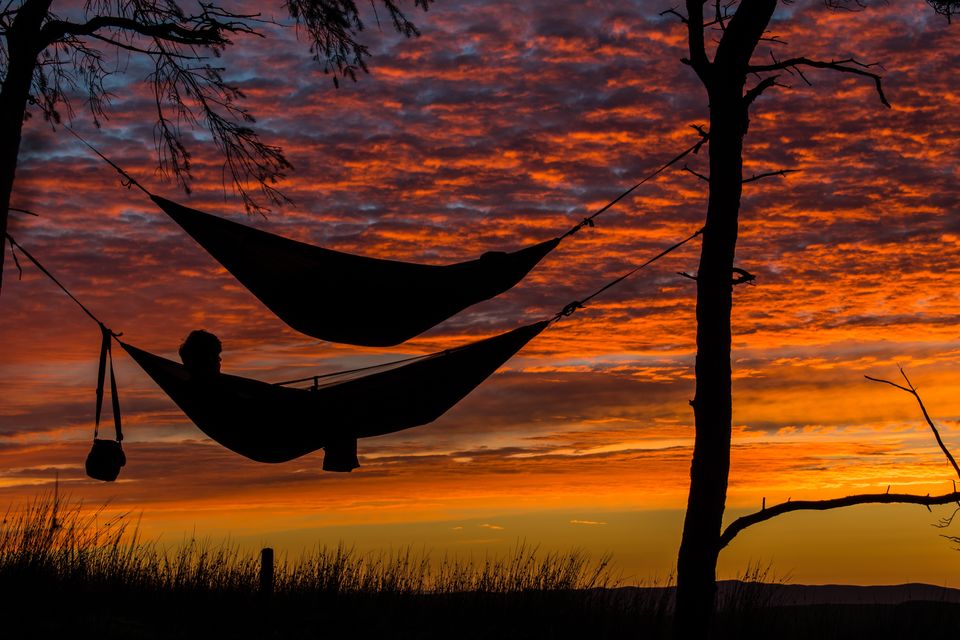 At some point in our lives, we have all fantasised about living on a magical secluded island away from the worldly chaos. Hollywood has created several movies that revolve around this idea, my favourite being The Beach. Who would not love to live in a parallel universe which includes the sun, sand, sea and no worries? I found that parallel universe while I was visiting the beautiful island of Koh Rong Samloem in Cambodia. Being the backpacker that I am, I found a hostel on the private part of the island. So I did not even have to spend a fortune to live The Beach fantasy.
Who should visit this mind-blowing hostel?
If you are a backpacker looking for complete isolation from the world, Driftwood Hostel is your place. You will be living in a dorm room or you can choose to sleep in the hammock in the tree house. If you are not a fan of the wild, there is no place for you here. This place is on the beach and has thick forest around, so do not fret on the occasional visit of interesting creatures. Luxury travellers should keep to the main island as there is nothing for them here. This place is for the lover of nature, explorers, adventurers and people who are tired of people.
What makes Driftwood Hostel magical?
• Its impeccable location away from even the little civilisation that exists on the island of Koh Rong Samloem
• The chance to experience bioluminescent plankton in water, right in front of the hostel
• The lovely owner Ryan from Australia who takes care of everything and is an amazing cook
• There is nothing on the private beach apart from this hostel, which is constructed completely of wood
• The vast expanse of untouched forest around, with rich wildlife for you to explore
• Strictly no WiFi or mobile network makes it ideal for the digital detox
• And of course the magical sunsets of the island
From the moment you get down from the boat, be ready to be amazed. There is nothing on this side of the island but a massive tree house peeping from the forest. This tree house serves as Reception, Bar and Restaurant, chilling spot and crashing place if you are too lazy to go to your dorm room. I crashed on the hammock while I was staying there, listening to the sound of waves and feeling the ocean breeze on my face.
Things to do around the hostel in Koh Rong Samloem
• Go skinny dipping on a moonless night and see the magic of glowing planktons around you. Since the lights of the hostel are strategically placed to avoid light pollution, the experience is out of the world!
• Trek through the forest to the next village M'pay Bay and indulge in the local Khmer cuisine. Fish Amok, which is catfish steamed in a rich coconut-based curry is a must have. Khmer Red Curry is delicious too. This is the village you go to for getting in touch with the outside world, as phone reception is available here.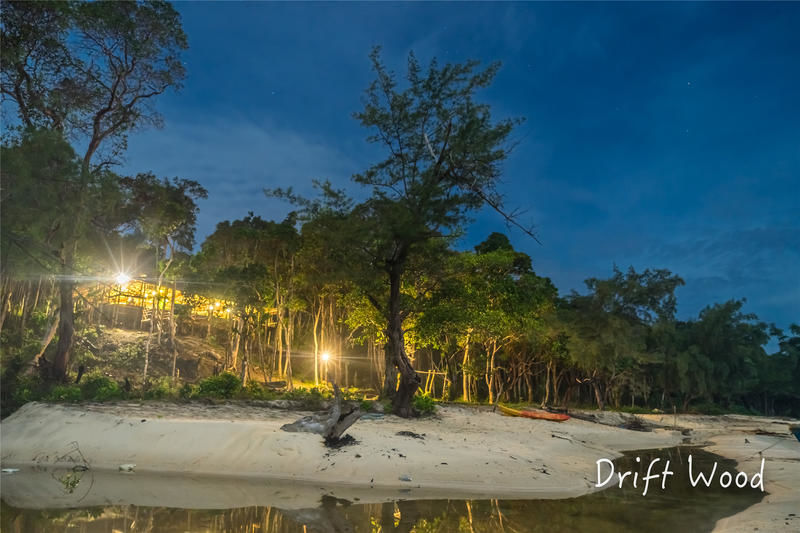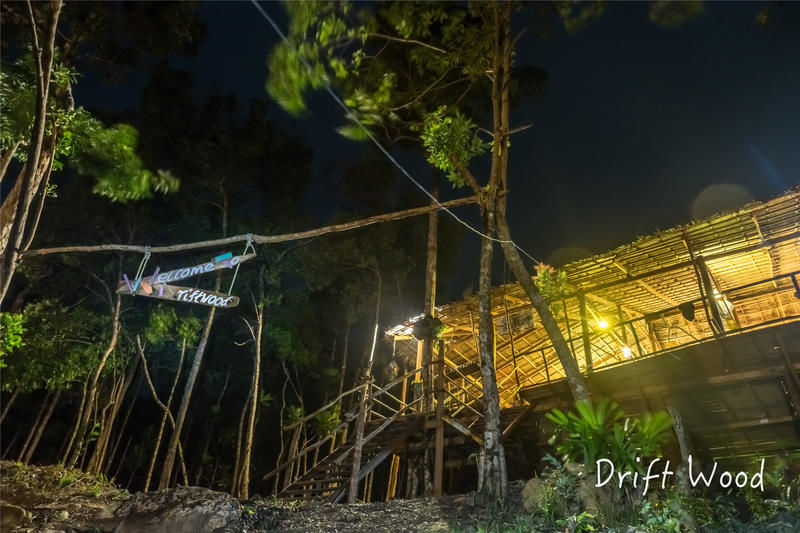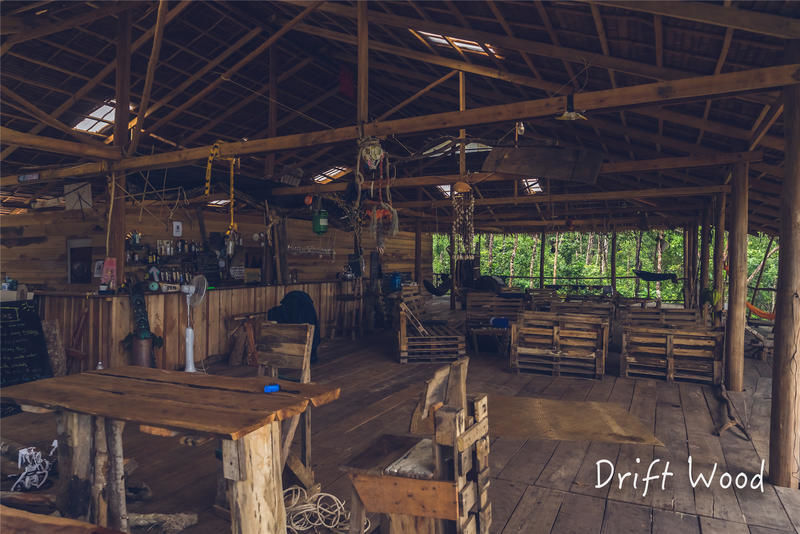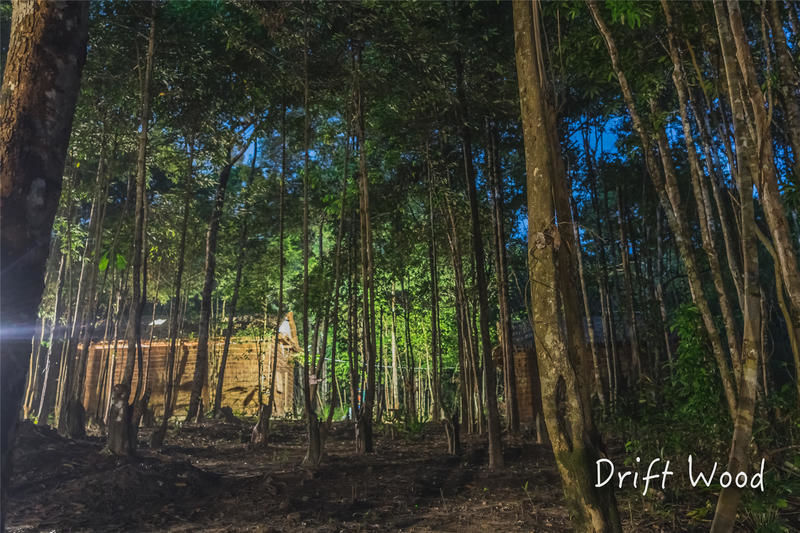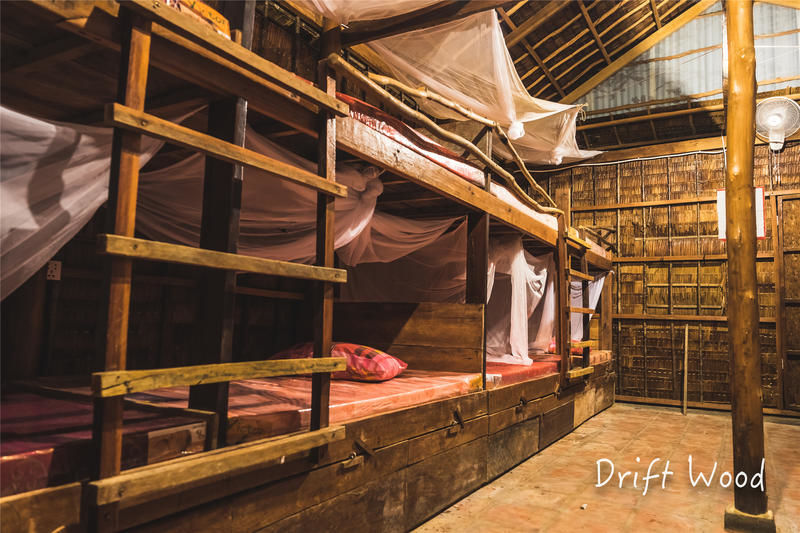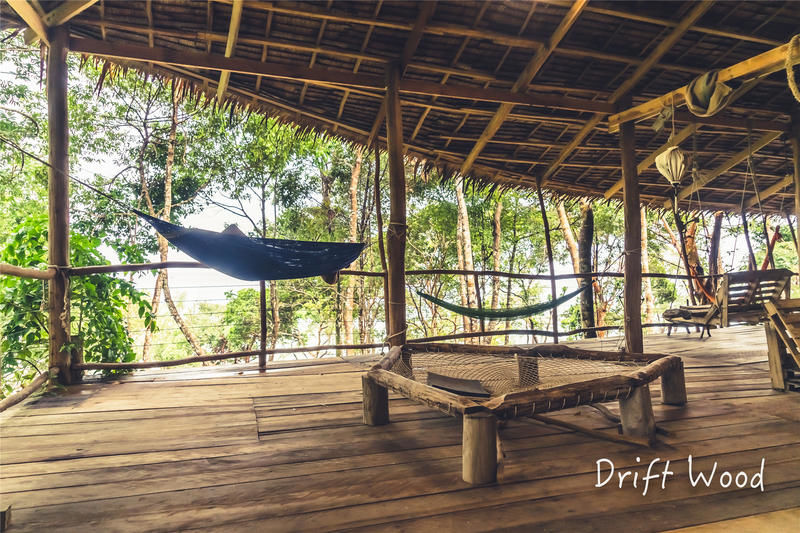 How much does a night stay cost here?
Cambodia is a country that accepts both Cambodian riel and US dollars. Here you can stay in the dorm room for $4 or take a private room for $25. You can book here. Food is cooked as per order and is reasonably priced. Dinner is served to everyone in the hostel together and it is like a family dinner. Though the hostel has a shop, do carry some food, water, sunscreen, insect repellant and beers from the mainland, as it is cheaper there.
How can Indians get a visa to Cambodia?
Indians can get a visa on arrival for Cambodia, for a maximum stay of 30 days, by paying a fee of US$35. Two airports in Cambodia: Siem Reap and Phnom Penh issue a visa on arrival. The documents required are a completed visa application form, a passport with at least 6 months validity and one recent photograph (2 inches x 2 inches).
How to reach the island of Koh Rong Samloem from India?
You can fly to the Siem Reap Airport in Cambodia. Flights to Siem Reap are generally around Rs 12000 from Kochi. Take an overnight bus from Siem Reap to Sihanoukville. Then a ferry from Sihanoukville to Koh Rong Samloem. The fast boat takes 40 minutes, while the few slow boats around can get you there in 2 hours.
Where is Driftwood Hostel on the island of Koh Rong Samloem?
Driftwood Hostel is located on Clearwater Bay, locally known as Bai-Ga-Lay Beach, on the island of Koh Rong Samloem. You can take a local taxi boat from M'pay Bay pier of the island to reach here. If you take a taxi boat, ask it to take you to the middle of the beach where the hostel reception is, as the hostel is a 10 minute walk from the pier. If you book a boat with the Speed Ferry Cambodia from Sihanoukville, it will drop you at the hostel.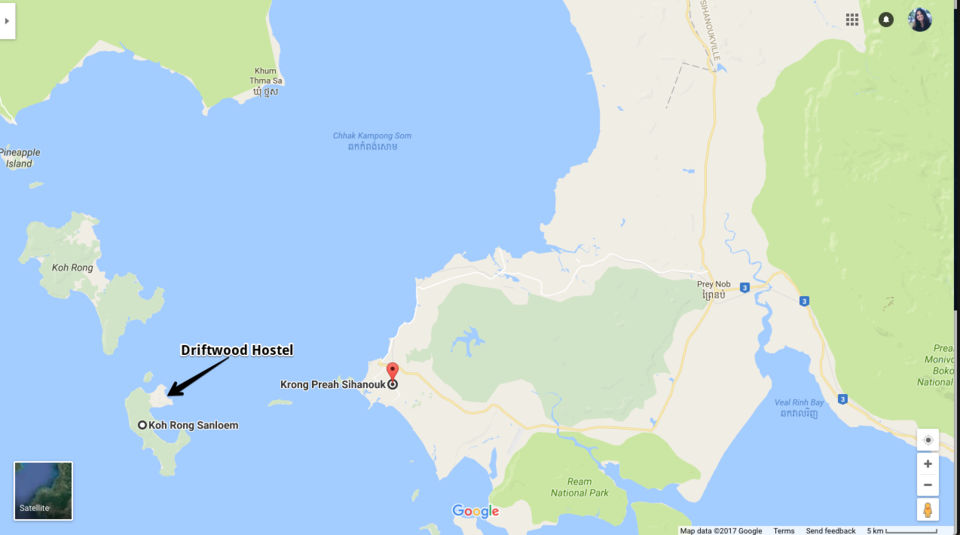 • Since most of the island is covered with dense untouched forest, you can go full Indiana Jones and explore the wildlife.
• Koh Rong Samloem has crystal clear water surrounding it, making it an ideal spot for snorkelling and scuba diving enthusiasts. There are a few dive shops such as Scuba Nation that offer diving courses and fun dives in Koh Rong Samloem. So if you need to get scuba certification, this might be the place for you.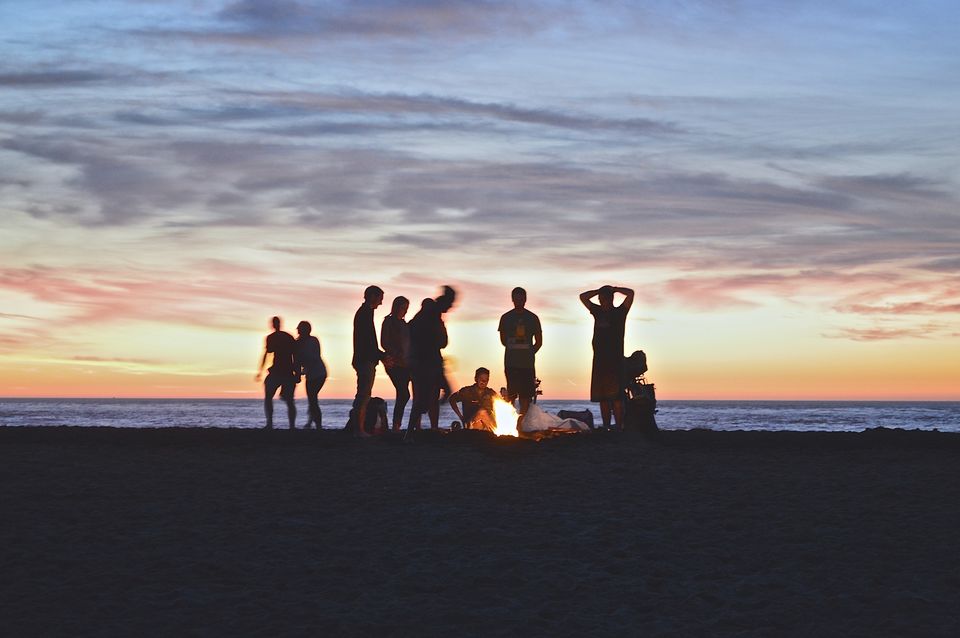 Though I could only stay for three days, the time I spent there was truly enchanting. I will never forget the liberating magical feeling I had while skinny dipping at 2am in the glowing ocean. It is one of the most beautiful places I have been to and I wish to go back there someday.
Do you know of any other hostel in an extreme place? Let me know in the comments or share your story and help the community of 25 million travellers.
Frequent Searches Leading To This Page:-
best hostels in cambodia, cheap hostels in cambodia, 4 star hotels in cambodia, cheapest hostel in cambodia, budget accommodation in cambodia