We started our Journey from Port Blair early in the morning from our hotel and headed towards Phoenix Bay jetty where our ferry was waiting. We boarded around 10 am and the estimated time of journey was around 4 hours. The island was located at a distance of around 41km from Port Blair.
Our ferry was huge, almost the size of a ship and was also carrying vehicles. We occupied the seats on the deck and our journey to Havelock began. I stood on the edge of the deck watching the jetty as the ferry cut through the blue waters. Soon the jetty went out of sight. It was a pleasant day and the sea looked tranquil and melancholic. The sunlight falling on the deep blue sea formed turquoise prisms on the water. I stood there for almost an hour watching the enormous sea, the white bubbles on the side as the boat treaded the water.
We reached Havelock around 2 in the afternoon. I have visited quite a few sea beaches in the past but the Radhanagar beach was the most beautiful beach I had ever seen. The sand was white a silky soft, the waters were blue like sapphire, sparkling in the sunlight and the palm trees swinging in the gentle breeze! The view was mesmerizing! I couldn't resist myself and ran towards the waters to take a dip in the white drift of the blue waves.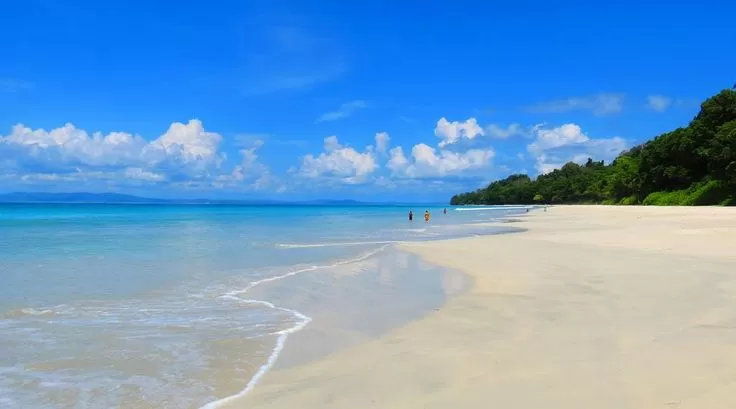 Next, we went for scuba diving to explore the coral reefs. I am not a great swimmer but the trainers that accompanied me was a professional and took me to the deep waters slowly and safely and he kept telling me about the types of fishes and corals we spotted on the way.
The moment I saw the coral reefs for the first time I could not contain my excitement! I felt like "Nemo" of finding nemo movie; looking at the open waters for the first time! I could not believe my eyes, it was the most aesthetic sight I had ever witnessed. The reefs were colorful and were swaying along the current. They were of all kinds of shapes and sizes with spectacular colors!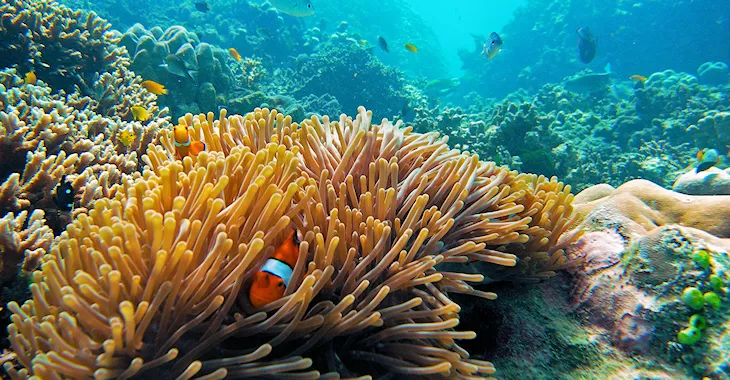 Schools of fishes swam past us, we saw angel fish, pink jellyfish, orange clown fishes(just like nemo),stingray and tiny octopuses. I wanted to stay there permanently. I was so thrilled by the sight that I begged my parents to let me go for another round!
It was an experience that still floats in front of my eyes and is carved in my memory. There was beautiful lighthouse there too where you can spot distant ships and admire the wide ocean view from the top! Standing there at the beach, I decided that I would visit Havelock once more in my lifetime!