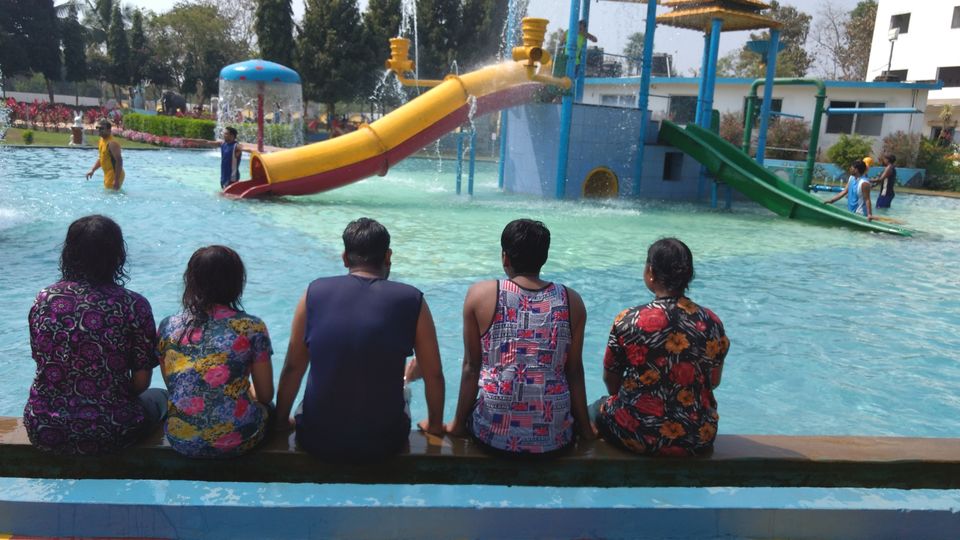 When u r living in a smart city like Bhubaneswar...... Heat waves of sun is more intense & scorched.... Having preoccupied by the time & works .......its sometimes becomes impossible to go out for a summer trip...... Having so many talks and plan made by the friends for weekend..... We finally come to the point to have a visit to countryside Ocean World Water Parks.......It is located in Fulnakahra,Gangeswar, Bhubaneswar, Odisha.....with entry timing is 10am to 6pm throughout the week.....
Though we decided to travel by our own lorry.... So it's a kind of convenient deal ......
which agreed by my friends....
So with coming weekend we begins our rides with our own bikes accompanied by some pair of clothes........ After arrival.....the water park have a fixed entry fees of about 350/- Adults,300- children above 5 yrs ,costume - 50/- each ( refundable),locker- 20(refundable)
There is provision for eatables & along with couching areas to take rest after tiredful rides.....
.. Various kinds of playful rides starting from the age groups of kids to adults within the reach....Inside the water park there is installment of music in each & every nook of the water park....... Which gives soothing atmosphere.......The musical environment & cooling vibes won't let our feets to stop to its beat.....
The intense heat waves is totally vanished ......by the energetic enthusiasm & sporty spirit by the friends to compete through its adventurous rides.....