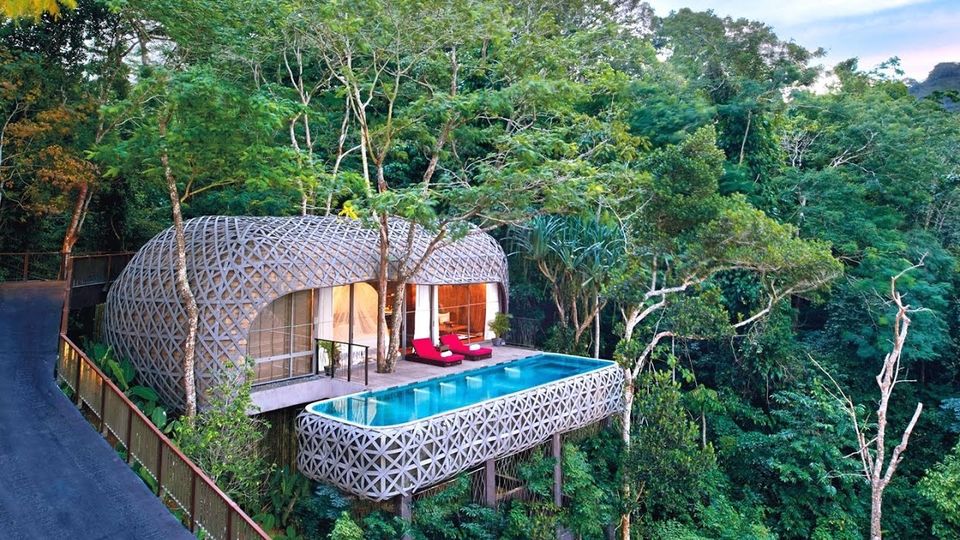 Taking a trip to Thailand for your next holiday? Here is a list of some unusual hotels that are away from the beach. These stays will help you explore another side of Thailand. If you are a person who loves unique and different stays and always looking for such places, then we have something for you. Book your rooms in these unique hotels and enjoy a memorable stay in Thailand.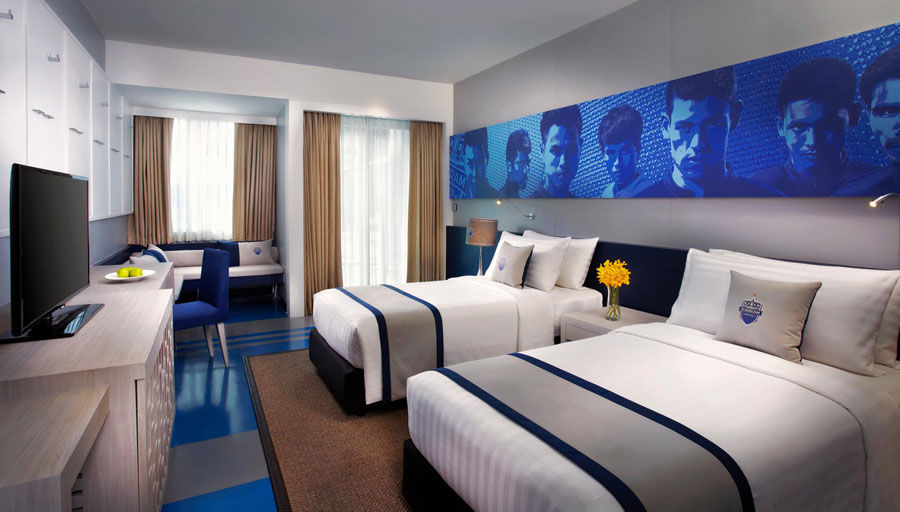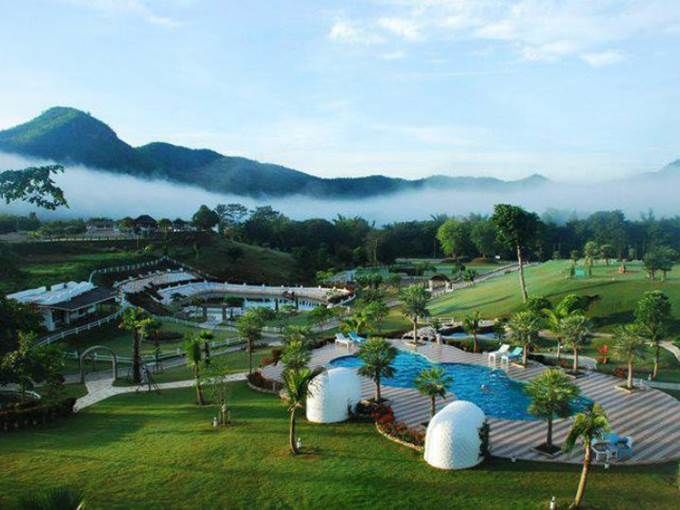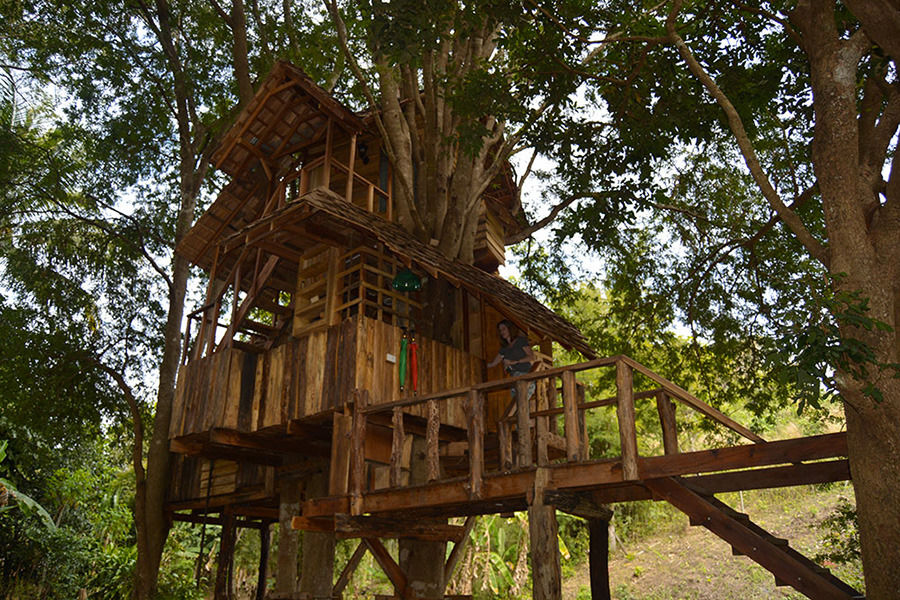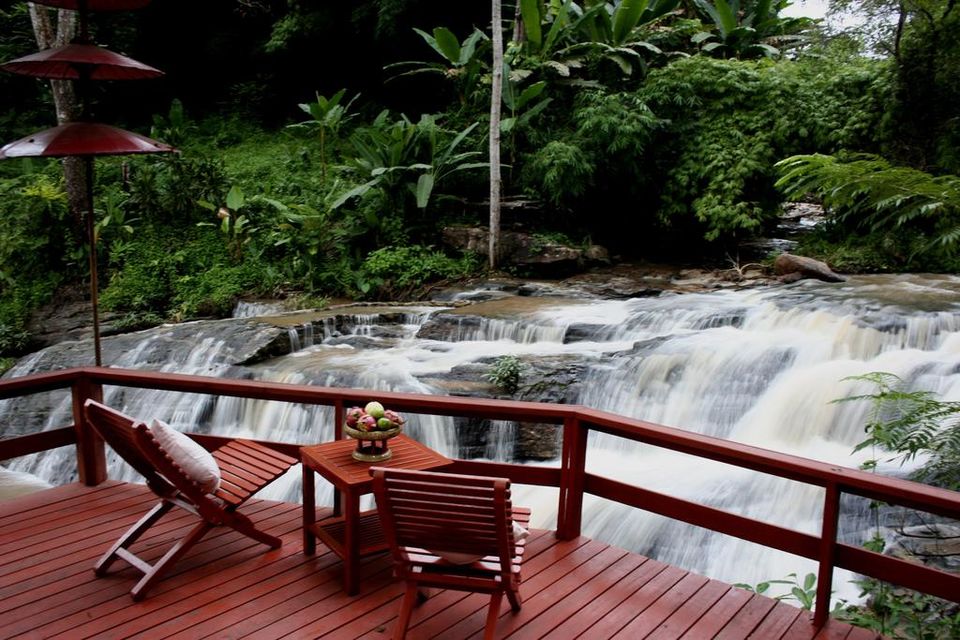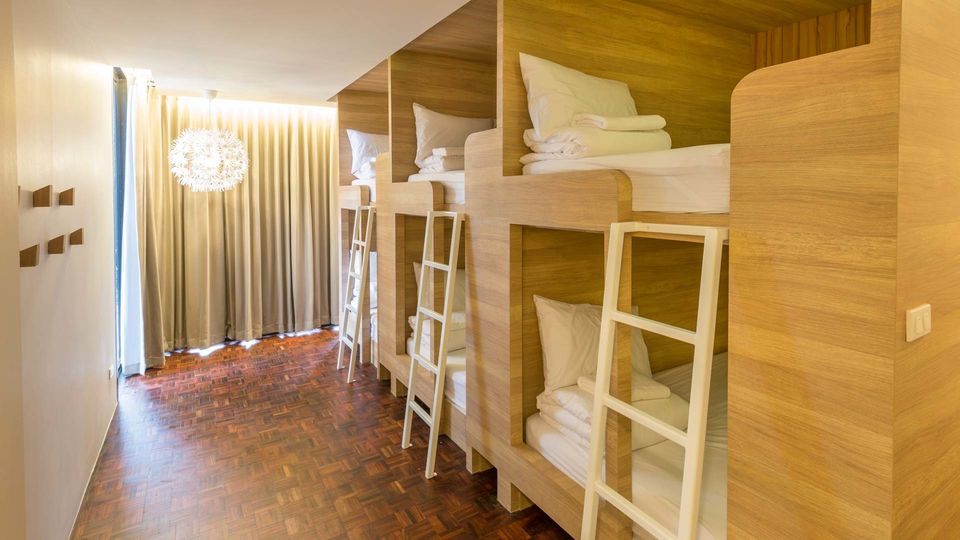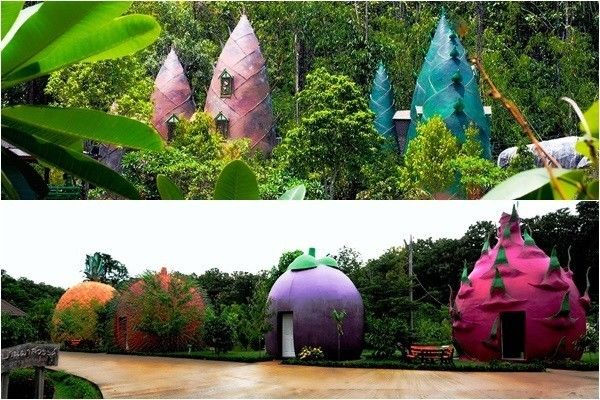 Where: Kanchanaburi, a town in Thailand
Ideal for: A traveller looking for an unusual stay in Thailand, this is the place where you need to be. It is an attractive place for children too. They get to enjoy their stay in uniquley built stays in the midst of orchads.
What's so special: The 40 acre resort was built with an aim to serve as an agricultural education centre. The place is surrounded by forests and has waterfalls and Water Park within the complex. You can choose to stay in a wide range of fruit stays from dragon fruits, pineapple to mangosteens. There in total of 67 stays available in six different style, with each having a different fruit exterior. The interiors of the room are comfortable and have all the amenities.
Accommodates: Each room accommodates 3 people.
Price: The room tariff starts from ₹4,570 per night/ per room.
What's nearby: Take walk down in lanes of history while visiting the JEATH War Museum or the Kanchanaburi War Cemetery; visit the famous Tiger Temple; take a tour of the Erawan National Park which is known for its tiered waterfall and Phartat caves.
Where: Buriram, northeastern province of Thailand
Ideal for: A traveller who is also equally a football fanatic, this is just the place for you.
What's so special: Imagine yourself among the best players of the world in this Thailand's only football themed hotel. Amari Buriram United is almost located on the same ground as the Thunder Castle Stadium. It is just 2- minutes walk away from the stadium and boasts a huge fun playground and a mini-football pitch for all its visitors. The hotel has 60 rooms to offer, each with an essence of Buriram United. It has rooms that are inspired from players' changing room. So, get your football squad to this place and create zillion memories together.
Accommodates: Each room accommodates 3 people.
Price: ₹5,165 per night/ per room.
What's nearby: The best part about this property is that it is just 2 km from Chang International Circuit also known as Buriram United International Circuit. Visit the circuit to attend some thrilling motor sport races; Take a tour of the Buriram Castle;Thunder Castle which is almost a part of the hotel is a must visit for all the guests; Khao Kradong Forest Park which is an extinct volcano is also a popular tourist spot in Buriram.
Where: Ratchaburi
Ideal for: This place is ideal for a traveller who is looking for an escape from the bustling city life.
What's so special: Set in the midst of Suanphueng Mountains, the Swiss Valley Hip Resort will give you a feeling of European countryside. The resort offers enough options for the guests, to enjoy the scenic beauty of the place, as well as, to engage with animals. There is a sheep farm, a stable, a vineyard, a rose garden and also a golf ground to keep you entertained. The place has 18 types of stay available. All rooms in here are built in a European fashion. This property is a great place for a family vacation in a peaceful environment.
Accommodates: Each room accommodates 2 people.
Price: ₹8,101 per night/ per room; breakfast included.
What's nearby: Take a boat ride at the Damnoen Saduak Floating Market; visit the ancient Wat Phra Si Ratana Mahathat; take a dip in the Kaew Chan Waterfall; explore the Khao Bin Cave which is approximately 22km from the main city.
Where: Doi Saket District, Chiang Mai
Ideal for: This place is ideal for a family vacation in the midst of nature. While staying in one of the treehouses in the property you can also enjoy fun activities offered by the resort.
What's so special: The Rabeag Pasak Treehouse Resort is a place for any adventure enthusiasts. Built by a retired architect Bullsiri (Lee) Suwannachin in 2010, and was opened to the public in 2012, there are 6 cottage treehouse and 2 family treehouses available. The property has several options for you like crafting and gaming to not get bored in the teakwood forest. You can also go for biking, swimming and fishing in the complex. Each of the treehouses is designed intrinsically which gives them the old rustic treehouse look.
Accommodates: Each room accommodates 2 people.
Price: ₹6,500 per night/ per room.
What's nearby: Take a tour of the Chiang Mai National Museum; Chiang Mai has more than 300 Buddhist temples some of the most famous ones that you can visit are the Wat Phra That Doi Suthep and Wat Chiang Mai; Mae Kuan Dam is another place that you can explore while in the city.
Where: Mae Taeng
Ideal for: Ideal for a group or a family vacation or if want to spend some time in isolation. The hotel is literally a floating hotel as all the arrangements have been made on the houseboats that are connected to one another.
What's so special: Set right in the lap of nature at the Sri Lanka National Park, the Mountain Float is a perfect place to be, if you are a water baby. The hotel has been built on a dam named Mae NgudSomboonChol dam and offers its guests a comfortable stay in the houseboats. One can take a dip into the lake water at anytime of the day. There boat rides, pedal surf boards and BBQs available for all the guests. Enjoy beautiful sunrises and sunsets by the deck. There are four houseboats that can accommodate approximately 10-15 people and have been designed in suh a way that easily blends with the natural environment around.
Accommodates: Each room in the houseboat can accommodate 2 people.
Price:₹20,849 per night/ per houseboat (breakfast included)
What's nearby: Visit the tiger kingdom; get up close and personal with the elephants at the elephant nature park; dip your feet in the Bua Tong Waterfalls; take a trip to the Wat Ban Den Thai temple in the province.
Where: Mae Rim
Ideal for: Ideal for a weekend getaway. The resort has been built in jungles of Mae Rim and has all modern facilities available for its guests. If you are looking for a luxurious getaway, but also don't want to lose the touch of nature, then this is the perfect place for you.
What's so special: Enjoy the sight of a waterfall flowing right next to your private pool every morning or go trekking in the jungles, this cascade resort is a place where one visit is not enough. There are 16 guestrooms and suites available. These rooms have strategically been built along the path of waterfall. You can try zip lining over the falls or visit the Birds Paradise Park, where you will encounter unique bird species. Rejuvenate yourself with the special Chiida Spa.
Accommodates: Each cottage vary in sizes. These can accommodate two to six people.
Price: The room tariff starts from ₹7,288 per night.
What's nearby: Get closer to animals at Maerim Elephant Home and Monkey Centre; Make sure to go for Chiang Mai Night Safari; Take an ATV ride through the forest; Enjoy a spectacular sunrise from Mon-jam which 1300m above sea level.
Where: Bangkok
Ideal for: Ideal for solo travellers or families looking for some place to stay in the main city. The boutique hostel has private accomodation options for all travellers.
What's so special: Located right in the centre of the city, Yim Huai Khwang Boutique Hostel is the best options for travellers looking for people to interact with and find about Thai culture. The unique feature about this place is the accommodations available and the smart designing of the place. There are dorms as well as double rooms. The common spaces are colourful and are adorned with contemporary arts forms. This place is considered to be real cheap in a big city like Bangkok.
Accommodates: Various types of accommodation are available. A minimum of two and a maximum of six people can accommodate in the rooms available.
Price: The room tariff starts from ₹868 per night/ per bed; (breakfast included)
What's nearby: Visit the Royal Grand Palace; take out some time to visit the ancient temple of dawn, Wat Arun; shop till you drop at the Asiatique The Riverfront; go for a cruise on the Chao Phraya River.
Been to any of these hotels before? How was it? Share your experience with us over here. Subscribe to our YouTube channel for more travel ideas.
Frequent searches leading to this page:-
Top Thailand tour packages with price, Thailand tourism best places to visit, Thailand tourism packages from India, Thailand tourism best time to visit, Thailand tour package for family