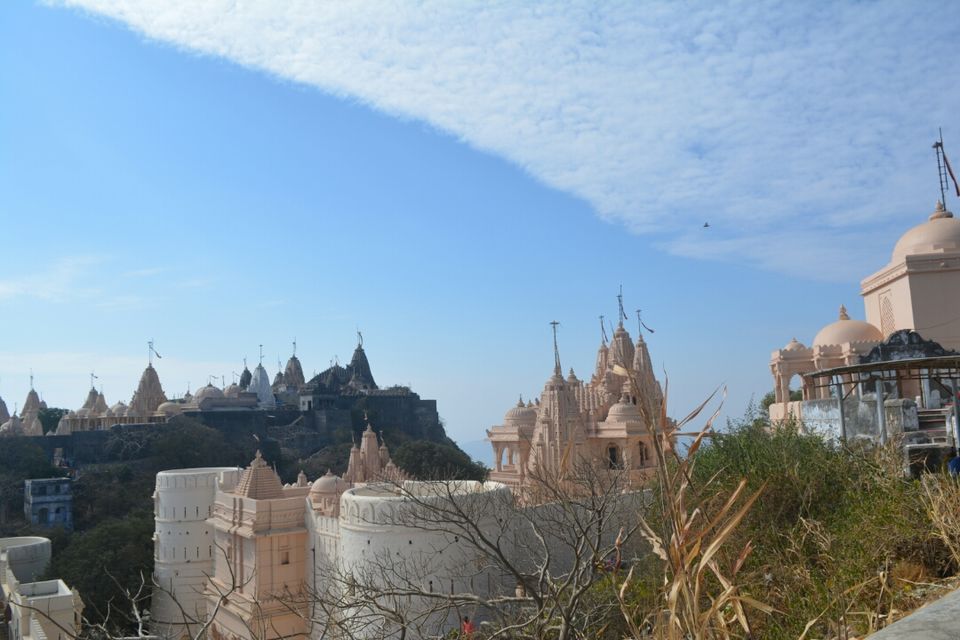 Why do we travel? To me travelling is not just a physical journey but also a spiritual. I am not a religious person but I love to travel different religious places,because they enrich me with their colourful culture,mythical history,traditional food.
Palitana is such a place where thousand of devotees despite of their ages or physical stress took a journey to be with the god.
Palitana temple complex considered one of the holiest places in shwetambara jain religion.There are more than 850 temples on a hill called shetrunjaya hill.Palitana is in bhavnagar district in Gujarat state well conected with major cities of gujarat.
We reached palitana at arround 07:00 in a chilly morning . After a cup of hot tea we started our journey at 07:30.There are more than 3500 steps to reach the temples on top of the hill, so it is best to start the climbing as early as possible.Who are not able to climb can hire a man driven 'Doli' chargable according the weight of the person.Any disposable plastic bottle,carry bags are not allowed in journey.It take us arround two and half hour to reach the hill top. The grand temple complex, their architecture made us spell bound. The main temple dedicated to Adinath, the first tirthankar. It is believed that except one all other 23 tirthankars had arrived this place and made it sacred.It took us 2 hrs to see the temples.After that we start descending.