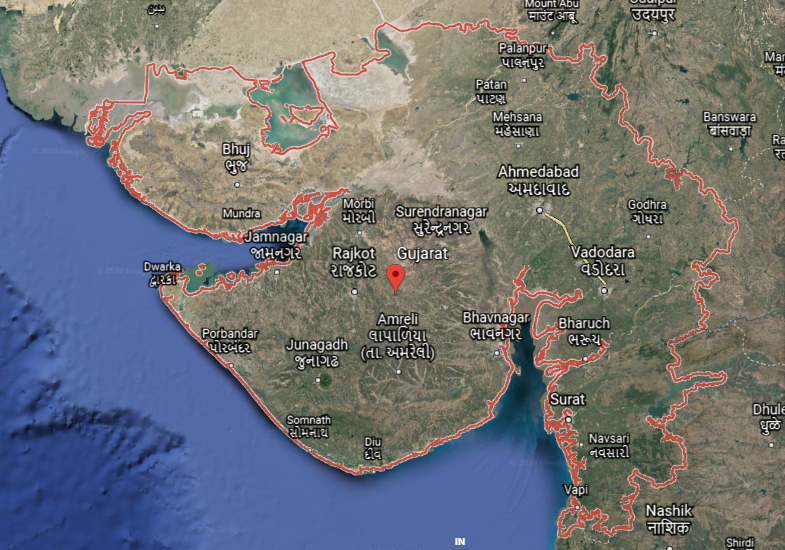 We all know that India has it all, forest, deserts, mountains, mangroves, plains, beaches, islands and even volcanoes. It is truly incredible and what makes the experience even better is the diversity in cultures, languages and people.
So, I decided to write extensively on each state of India starting with Gujarat as it is where I live. I would cover such places and things to do which can cover the state in 5-7 days. I would mention the important prices if any and won't mention where there are minimal charges. I would link everything if you need to learn more.
Gujarat, mainly known for industries (which is true) and with limited tourism resources has taken giant strides in developing its tourism. Famous for its breakfast dishes and Garba, it has much more than that to offer. I would recommend visiting Gujarat in the month of September/October as the monsoon is ending and the festival season is on. The first 2 days are in Ahmedabad.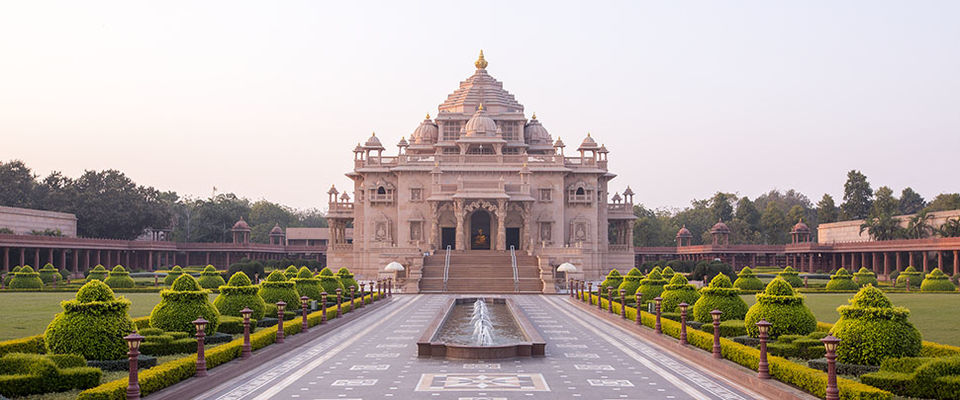 You arrive in Ahmedabad, have a little rest and hit the streets to enjoy the place. With so much of history and culture, Akshardahm Mandir is surely to start with. The other destination in your day should be Sidi Saiyyed Mosque and Local market near Lal Darwaja. You can enjoy your evening at Kankaria Lake or Sabarmati River Front. Kankaria Lake has many adventurous rides and things to do. Ratri Bazzar is open whole night if you are hungry at night.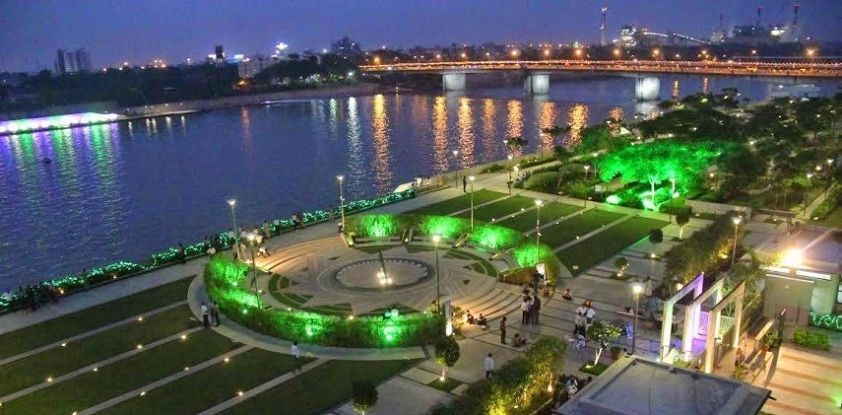 The next day you can start your day with visitng ISKCON temple. The next two places are Sabarmati Ashram, where Gandhiji himself used to reside and Adalaj Step Well. You can spend you evenings visiting Law Garden or enjoy local street food. Ahmedabad is also the textile hub so you can enjoy shopping in the local markets.
All the places have no or minimal charges to enter.
Things to eat: Maska Bun, Khaman and Bhakarvadi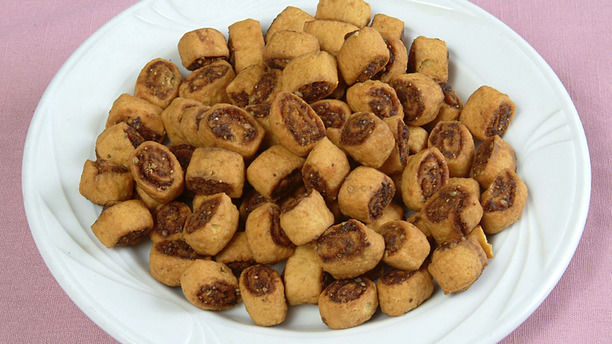 You can depart from Ahmedabad to your next destination at night to start the next day. The bus service is excellent in the whole city and throughout Gujarat. The next destination is Dwarka.
Dwarka, one of the oldest and chardham of the Indian culture is a must-visit in Gujarat. The first thing to go for is surely Dwarkadish Temple of Lord Krishna. There is also Nageshwar Jyotilinga Temple which you can visit but my preference would be Bet Dwarka. Though the Bet Dwarka temple is not enormous nor that beautiful but the boat ride to reach it provides you just a thrilling and different experience.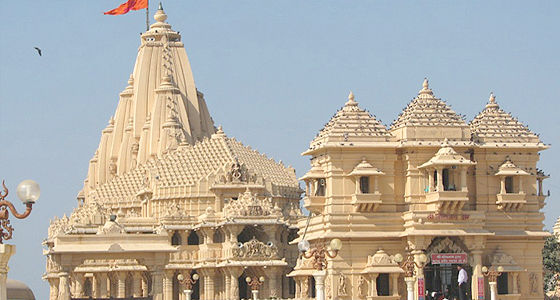 Okha, neaby Dwarka is famous for Windfarms is an must visit. The whole area is a coastal belt which brings the cool breeze and never ending horizon views from there.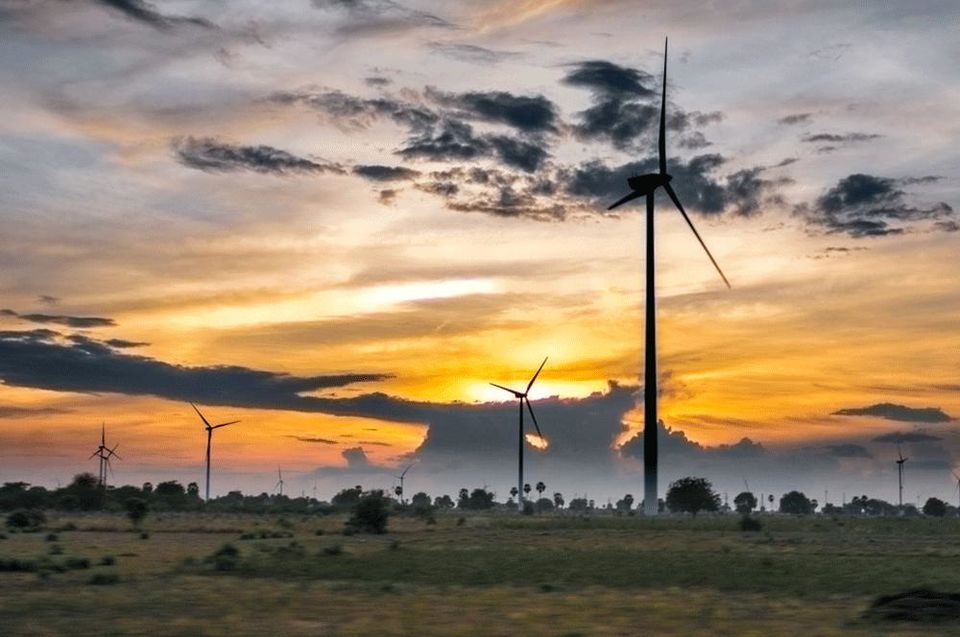 After enjoying your evening you can depart for your next destination which is around 260Km away, Somnath. You can reach Somnath from Dwarka in about 5-6 hours. So its better to travel overnight and reach Somnath early morning.
Somnath, first among the twelve Jyotilinga Shrine of Lord Shiva is among the most traveled places in Gujarat. Majestic, beauty and history, Somnath temple has it all. Located on the coast, with a beach at its back, it has everything there is to offer. You can visit the Temple in the morning and explore the local market around it.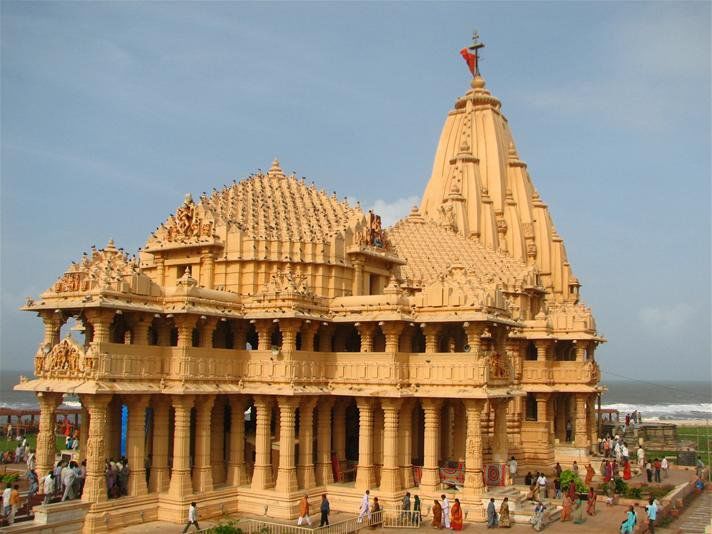 After this you can depart for Sasan Gir, The sanctuary famous for Asiatic Lion. With only a small distance away, Sasan Gir is "THE PLACE" to visit in Gujarat.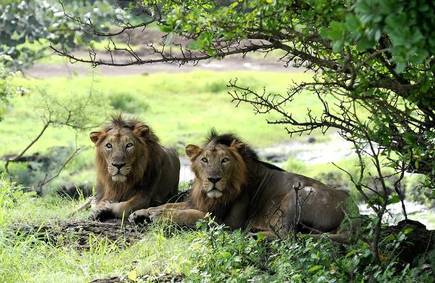 Sasan Gir has developed excellent infrastructure for tourist. I would recommend a jeep safari in the evening would provide you the most breathtaking experiences in your life. I visited the sanctuary about 6 years ago and encountered 10-12 lions and saw them try to hunt a buffalo. The Jeep safari cost about 4000 INR for the whole jeep but now it is about 5300 INR. There is also a bus service available which takes you on safari but I strongly recommend the jeep safari. There are plenty of resorts and hotels available around Sasan Gir in which you can take rest. There is nothing in particular to eat but the Local Khatiyawadi Food is to go for if you are looking to explore the local food. The next destination is Diu which is about 2-3 hours of ride away.
After visiting temples, sanctuaries and monuments, Diu has proper beaches to enjoy. It has much influence of the Portuguese because of their heavy presence. The architecture, the food and even you would find people of Portuguese origin there. The place has plenty of resorts and hotels where you can sit back and relax or you can hit the beaches too.
Nagao beach and Ghogla Beach are the ones offering many sports activities like Para Sailing, Jet Skiing and scuba Diving there. The place is famous among people of Gujarat to hang out on weekends and enjoy alcohol as Gujarat is a so-called "Dry State".
The local food is one to be looking for and street food. You can also shop around in the markets. The next destination is Palitana, about 5 hours ride away. You can travel overnight or early morning.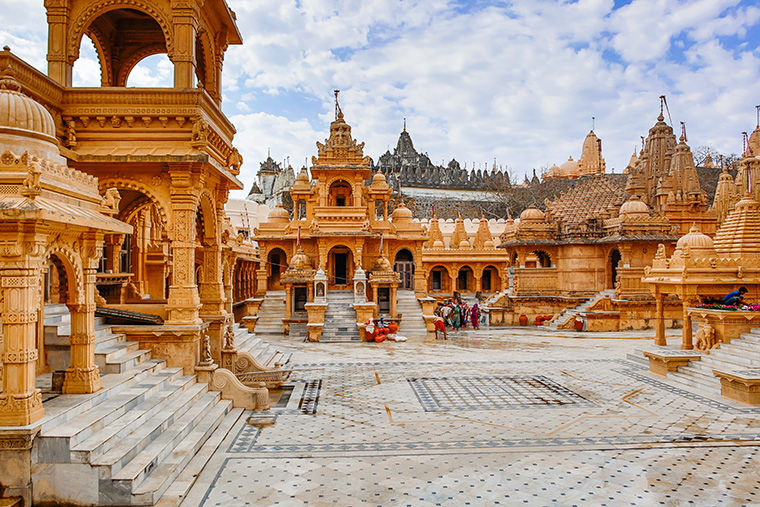 The number of temples just won't end in Plitana and that's why it is also called the city of temples. Here you will enjoy the rich culture and history of the religion. Food is only available till twilight and once the sun is down, you won't get any food. The food provided by the dharamshala's are just a class apart. Plain, simple but pure food is the way I describe it.
You can stay overnight in Bhavnagar which is only an hour away for better facilities for transportation and food (Palitana has it all still).
Day 7: Ahmedabad Again
From Bhavnagar/Palitana you can end your trip by reaching Ahmedabad again and depart. You can always enjoy Garba if you are in a gujarat wedding or arriving during Navratri.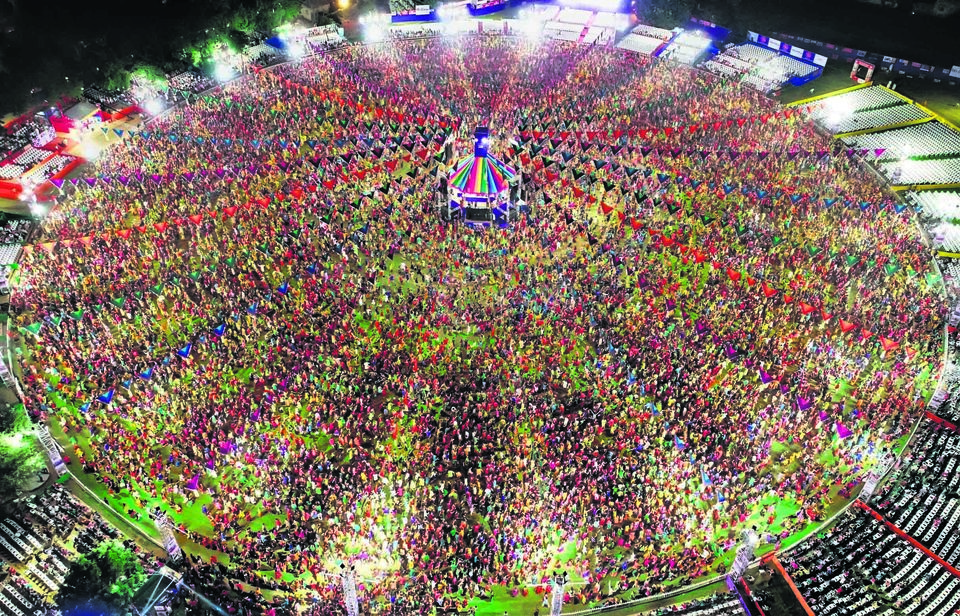 There are many places which I missed out but are places to visit. So I am listing some places:
1) Statue of Unity (Biggest statue in the world)
2) Rann of Kutch (White Desert)
3) Daman and Valsad
4) Saputara
The next state would be Rajasthan, Stay Tuned...!!!
Frequent Searches Leading To This Page:-
Gujarat Affordable Tour Packages, Top Gujarat tour packages with price, Best Travel Packages for Gujarat, Best Gujarat Trip Packages, Gujarat Holiday Tour Packages, Top Gujarat Packages for Family, Places to Visit in Gujarat