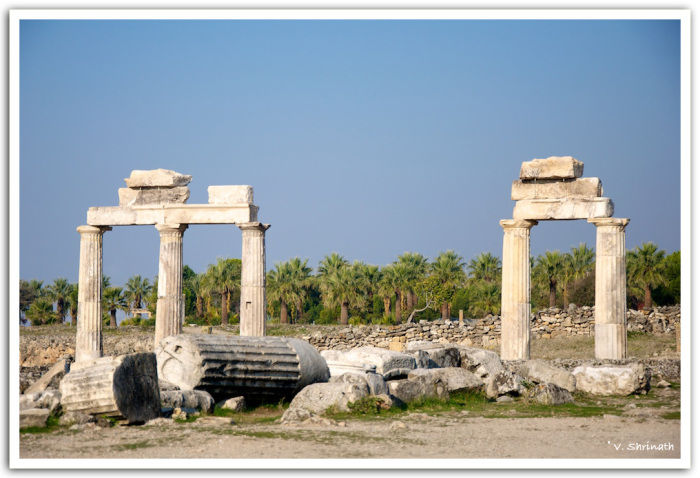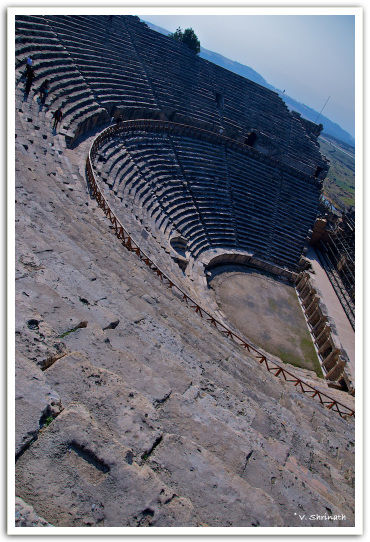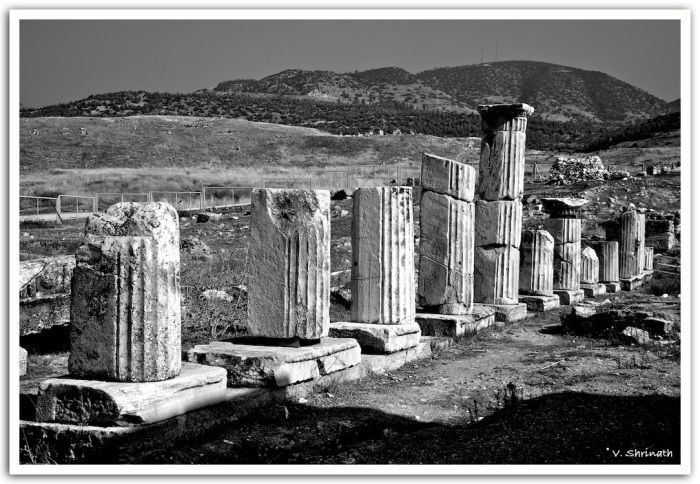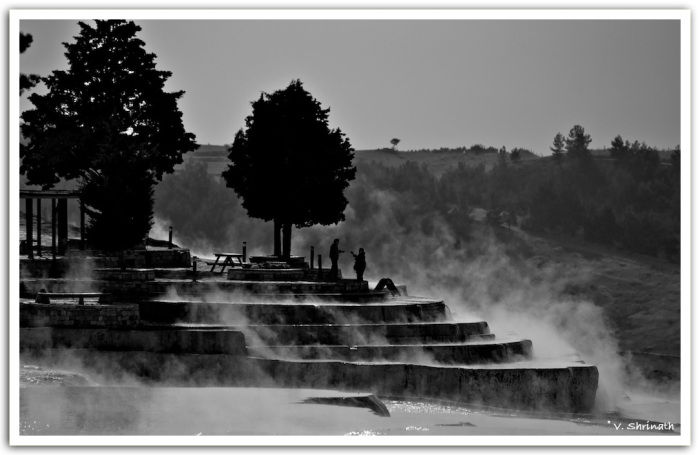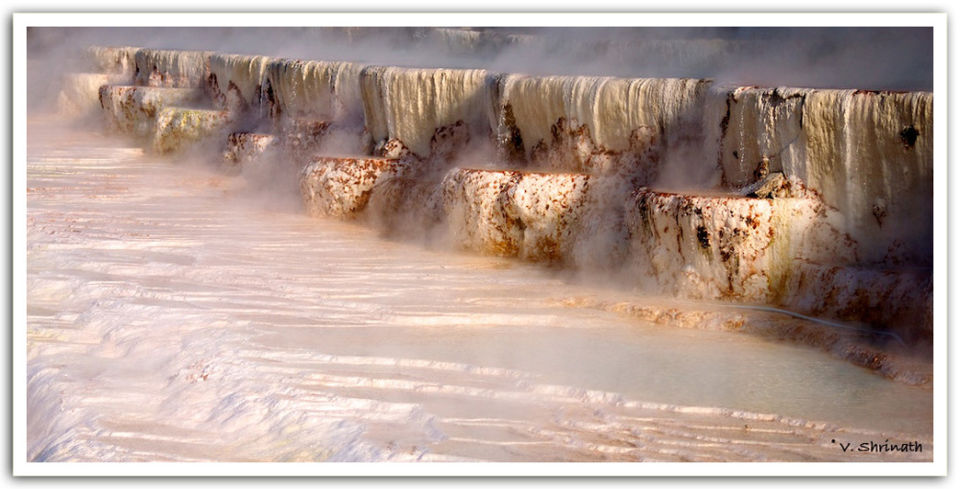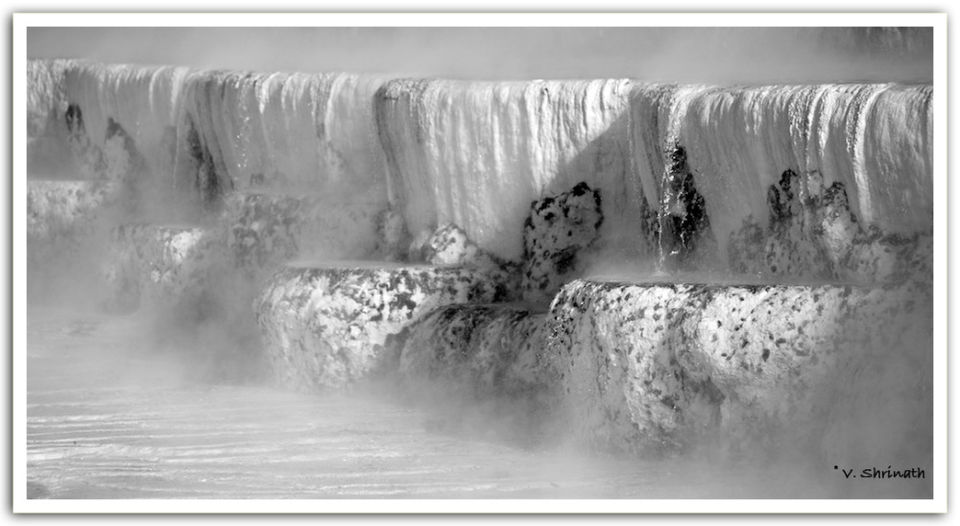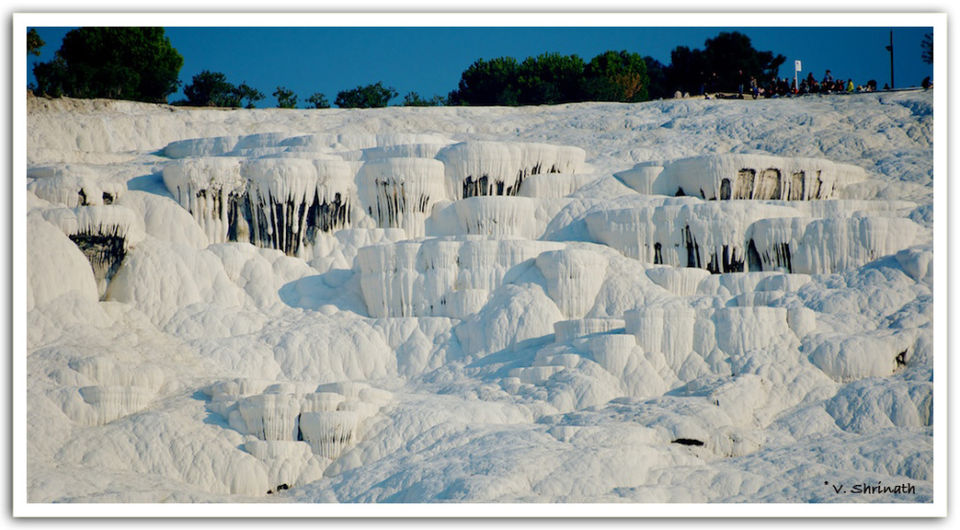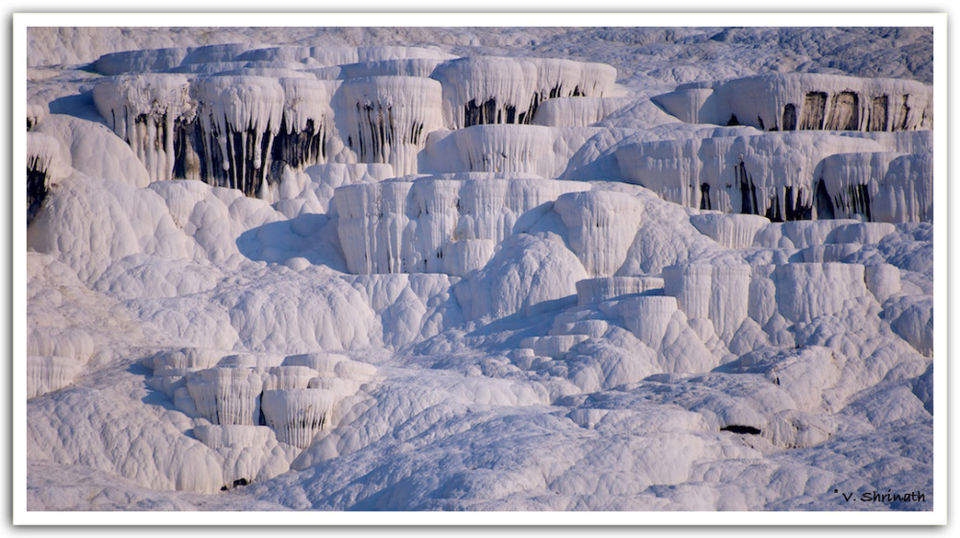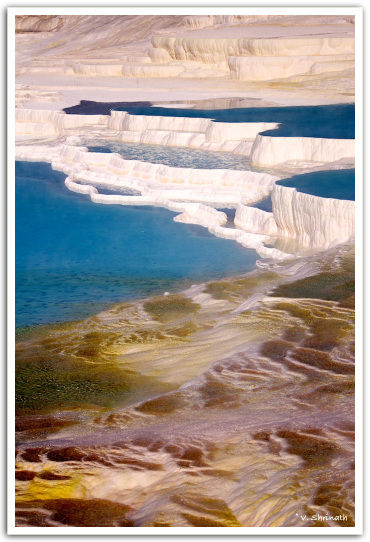 Hierapolis is an ancient Greek city dated around 400BC, renowned as a medical centre of yore. It was built near Pamukkale, natural thermal springs that were proclaimed to have health benefits.
As per legend, the more prominent health city was Pergamum, which had a huge medical facility that declared – No one can die here. In case they found any patient who had bleak chances of survival, they would send them off to Hierapolis so that death would not enter Peragum's health facilities. One such unfortunate patient was trudging his way to Hierapolis and saw a snake drinking from a vessel. Tired of life, he decided to partake the contents and hasten his death, only to find that he recovered quickly as the snake's venom had acted as an antidote for his ailment. Since then, snakes were seen as symbols of medicine.
Like most other Greek cities, Hierapolis also had a large open air auditorium. As a rule of thumb, the auditoriums were built to accommodate around 10% of the population at one time. The initial Greek structures just had the seating and the semi-circular performance areas. The Romans later added the wall in front, that acted as an entry for the performances. It also had space for musicians to sit and play, giving rise to the earliest orchestras.
The thermal springs themselves are natural wonders. The water here is rich in minerals, and hence has calcified stalagmites where the springs flow into the valley, giving an impression that these are castles made of cotton.
In case they look familiar, watch 'Tu jaane na' from 'Ajab prem ki ghajab kahani' – the song was shot here (typical Indian tourism tip).
This trip was first published on https://talesnap.wordpress.com/.
Frequent Searches Leading To This Page:-
3 Days Istanbul Tour Package, 4 Nights 5 Days Turkey Package, Turkey Tour Packages From Bangalore, Turkey Honeymoon Packages From Delhi, 10 Days Turkey Tour Packages, Turkey Holiday Packages From Mumbai, 6 Day Turkey Tour