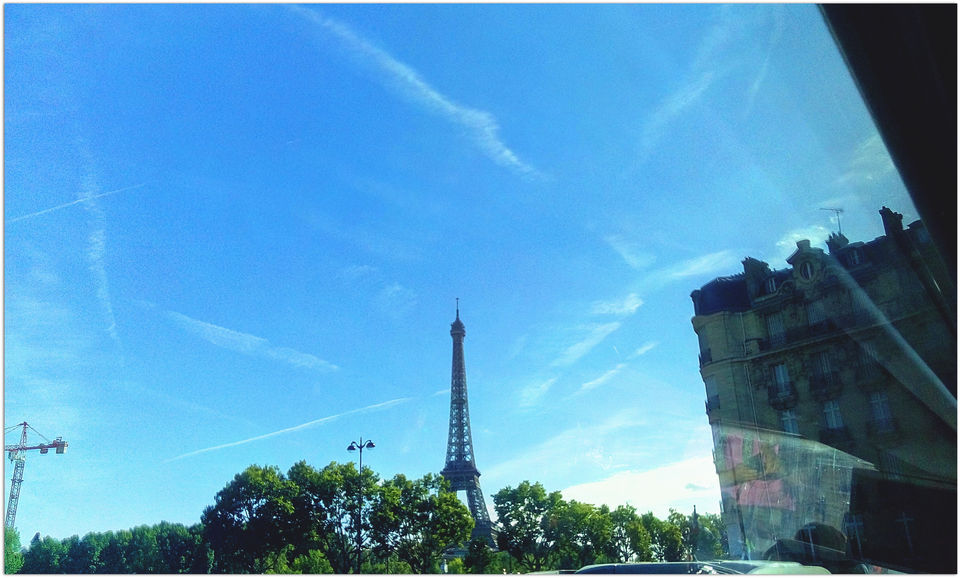 Our first view of the Eiffel was through a window of the metro train. As the train neared the station, a lifelong dream was coming to its end. We had seen it in so many films, read about it in books, the symbol of love to the world was right before us. Eiffel, we are here.
Eiffel over the ages
I have always been curious to know how a wrought -iron structure (sounds unromantic) which was built solely for the purpose of celebrating something (a world Fair) not even remotely connected with romance came to be known as an Icon of love. From being described as an eyesore ("Artists against the Eiffel Tower") to being visited by millions of tourist every year, no visit to Paris is complete without Eiffel. Couples take the vow of lifelong commitment in front of Eiffel as if it were the perfect place to say the three magic words. None of us today can imagine Paris without Eiffel.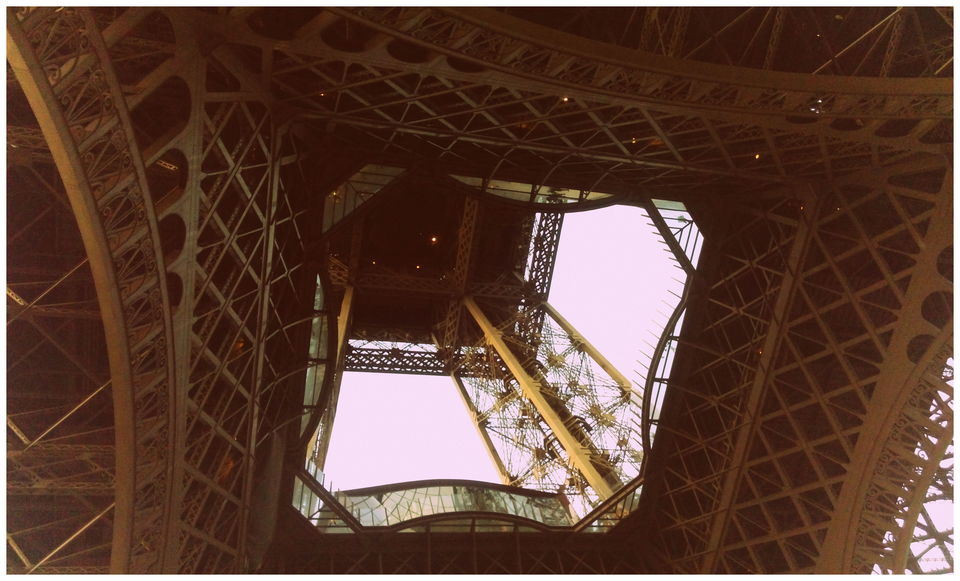 Gustave Eiffel, the man credited with constructing Eiffel, was an engineer by profession who was in love with metal structural architecture & aerodynamics. I am sure Gustave Eiffel while constructing Eiffel never imagined it to become the icon it is today. Like Shah Jahan's Taj Mahal, Gustave didn't build it in memory of his eternal love for someone. Gustave Eiffel, whose other crowning achievement is Statue of liberty, might have built the tower considering his love for soaring railway bridges and stations which were built keeping in mind the same architectural nuances.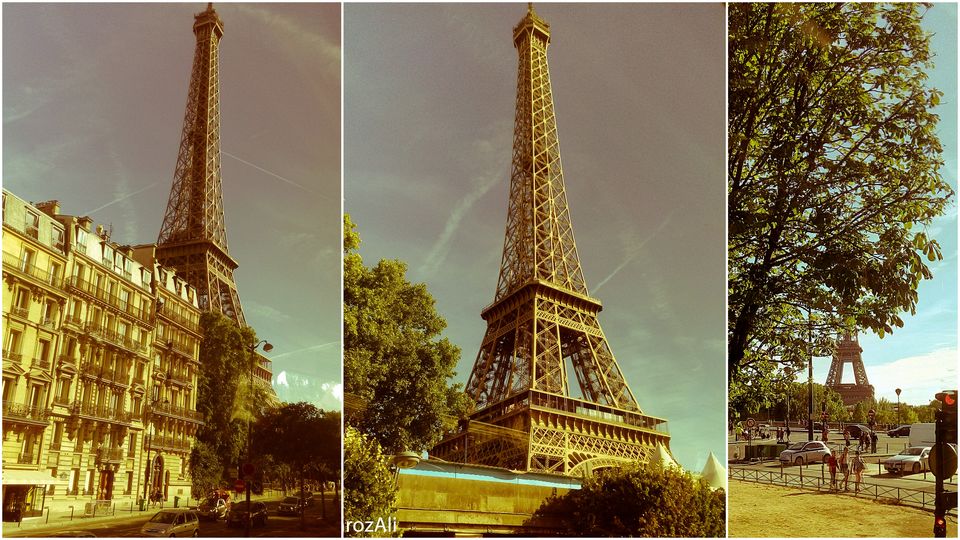 I am guessing this was the only love involved here because had it been something else, wrought iron won't have been the only thing used in its construction. Gustave had made sure the Eiffel was built in such a way that it not only withstood the changing winds but also the time.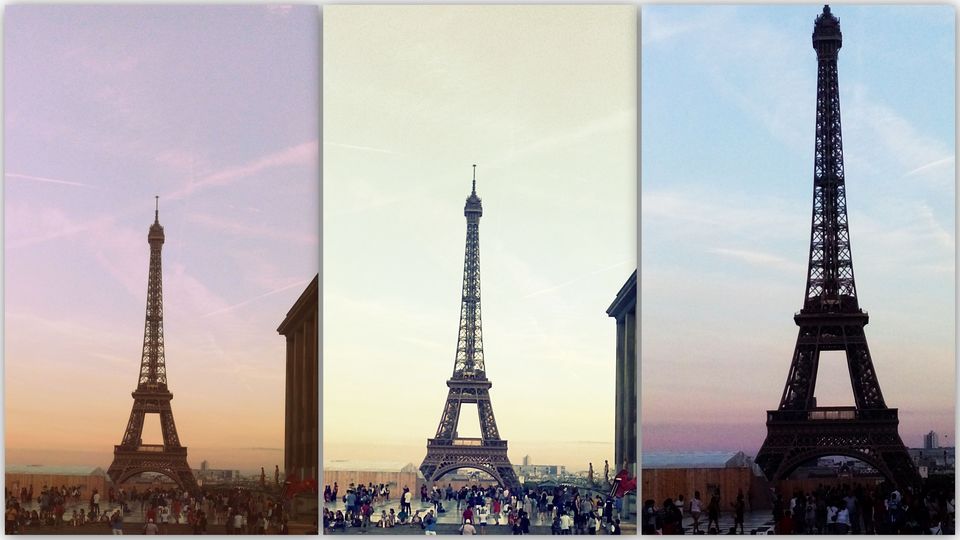 While it will be hard to believe today, the Eiffel survived attempts to be dismantled by the French government and later by Hitler at end of world war-II. The former had it built as a temporary exhibit for the world fair commemorating the 100-year anniversary of the French Revolution and the latter while retreating wanted to leave Paris in a rubble. Lucky for us hopeless romantics, Eiffel is still there. As true love is supposed to triumph all adversities and survive, Eiffel also survived.
Maybe that is why Eiffel is considered a symbol of love and romance because for us it has stood the test of time and survived difficulties.
Stars shine down
"Here come real stars to fill the upper skies, And here on earth come emulating flies, That though they never equal stars in size, (And they were never really stars at heart) Achieve at times a very star-like start. Only, of course, they can't sustain the part," If the fireflies were to be replaced with Eiffel in Robert Frost's poem, it will fit in very well. Eiffel like the fireflies in the poem might not replace the stars but when illuminated, it can very well captivate and mesmerize.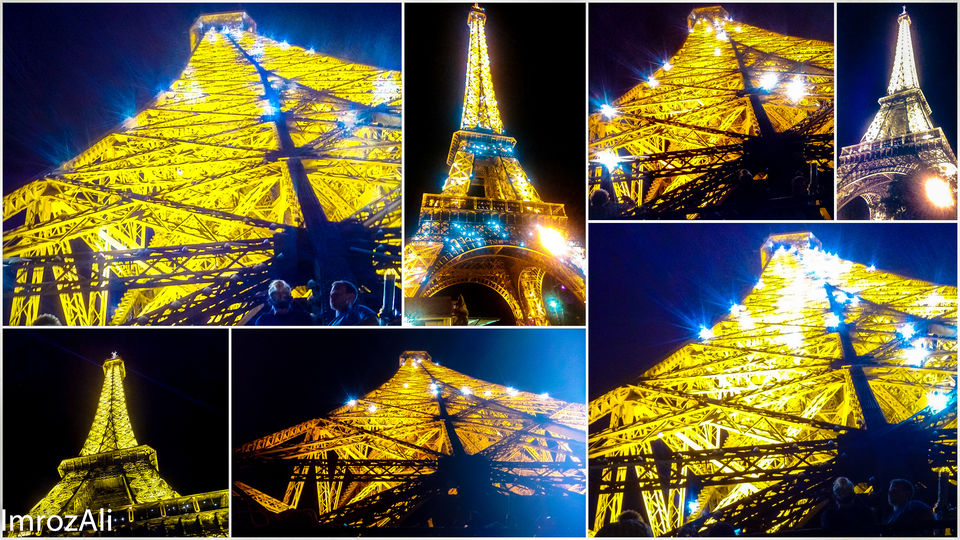 We had seen photos/videos of an illuminated Eiffel but nothing could actually prepare us when we saw it happen in real life. The experience is something hard to put down in words. Like millions of stars illuminating a dark sky, a twinkling golden Eiffel lit up the heart of Paris.
Us and the Eiffel
Though we waited three days to visit Eiffel, it was always on our mind from the time we landed in Paris. For the next two days, we saw Eiffel from everywhere possible in Paris. By metro, by cruise and finally by walking. It seemed we couldn't have enough of it. While day and night gave a contrasting view of Eiffel; both were equally mesmerizing. If during the day Eiffel looks sublime dominating the horizon of the city then at night it came alive bringing with it the magic of light.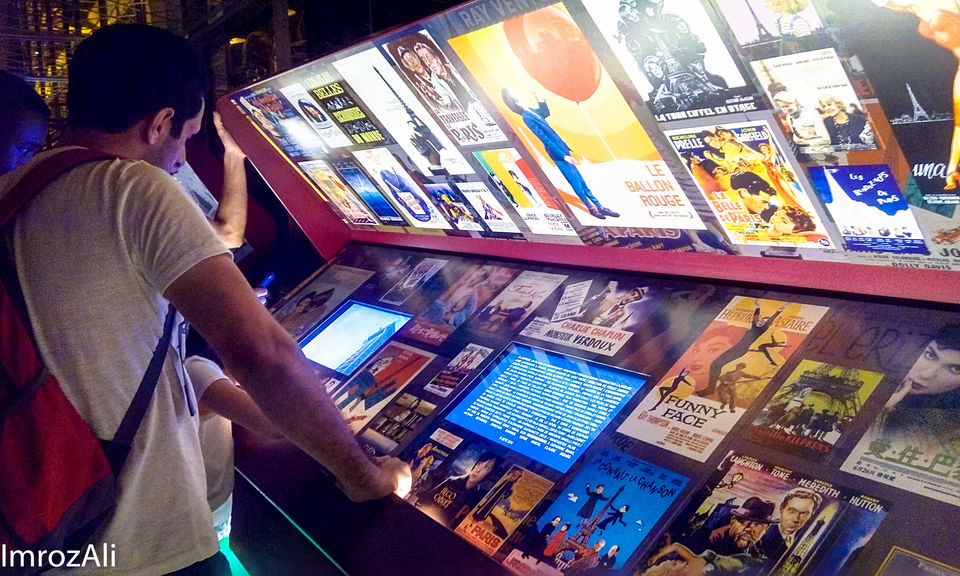 We were able to get up-to-the-second level of Eiffel from where we got an amazing view of the entire illuminated city of Paris. It is said that our unfulfilled dreams are what keep us alive and when they become a reality it is what drives us on. I always wanted to come to Paris. And this would never have been possible without Naba. Here at Eiffel with Naba by my side, I couldn't have asked for a better moment than this.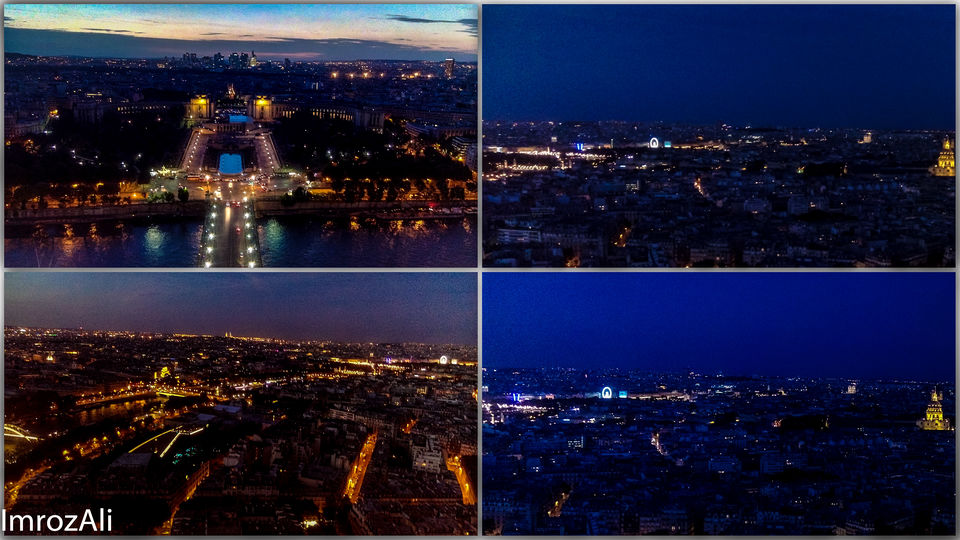 Spending some time exploring level one and two of Eiffel, we decided to head back using the stairs. We climbed down slowly, pausing momentarily and savoring every moment of the distant city lights.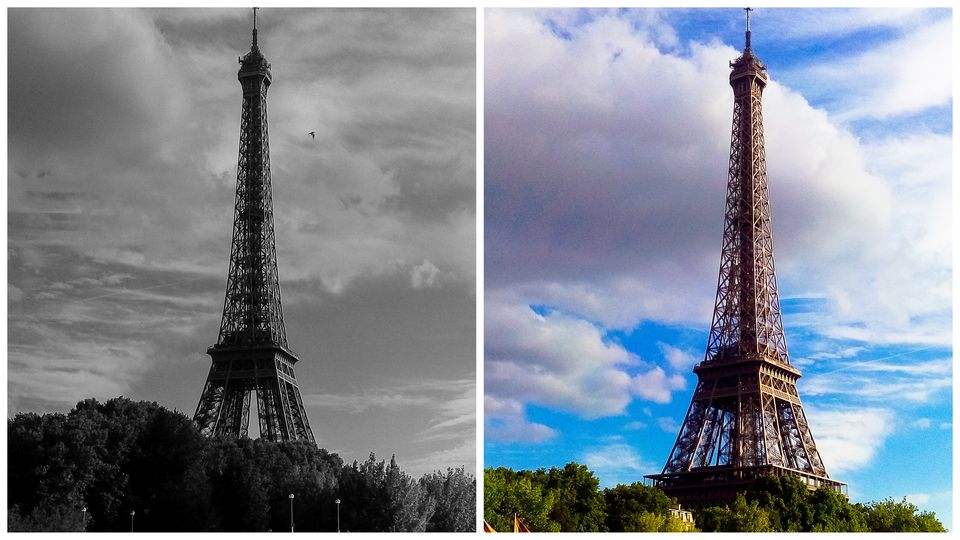 It was our last night in Paris, what could be a better way to say farewell to the city than being at its most loved place. There have been very few times in my life when words have failed me, the day I stood in front of the Eiffel; it was one of those times.
Author Notes:
1. When visiting the Eiffel to avoid a long Que, buy "skip the line" ticket for sure.
2.Eiffel looks as mesmerizing during the day as it looks in the night. So take your pick.
3. Poem source: "Fireflies in the Garden" from The Poetry of Robert Frost – The Random House Book of Poetry for Children (1983)