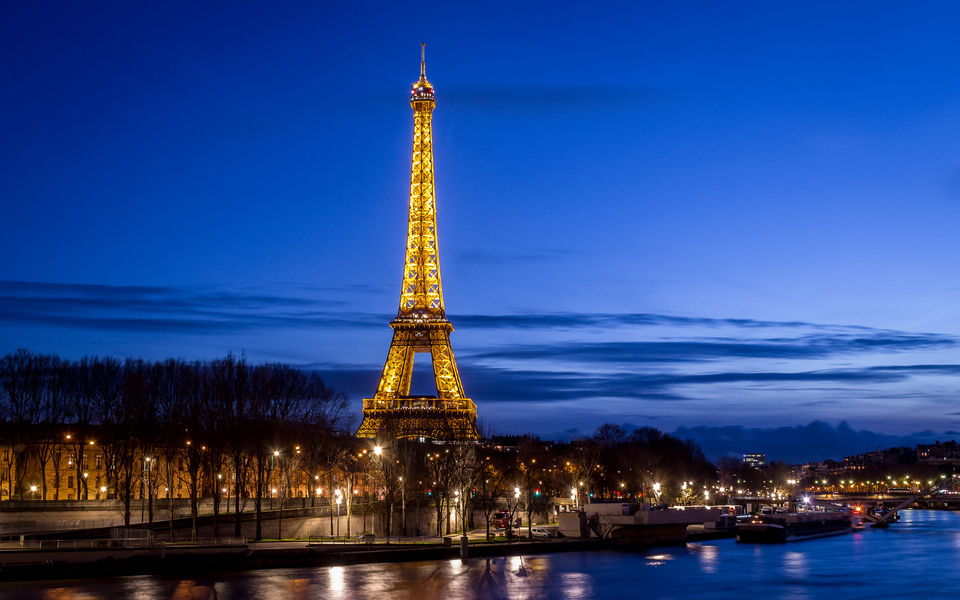 The principal symbol of the capital of love, Eiffel Tower is all set to undergo a major facelift and it includes an all new color! Known as the Iron Lady, the tower is painted brown currently. However, if reports are to be believed, it might soon flaunt a brighter color with guesses hinting at red.
Going down the memory lane
The Eiffel Tower was constructed between 1887 and 1889 as the entrance to the 1889 World's Fair, or Exposition Universelle. This 324 metres tall wrought iron lattice tower has been painted 19 times since its construction. The tower currently wears a specially-designed shade of brown while it was previously painted in brighter colours.
Shades of the Iron Lady
When it was first erected, the Eiffel Tower was painted red at the suggestion of its designer, Gustave Eiffel. Three years later, the color was changed to light orange. In 1899, its base was painted orange-yellow and the top flaunted light yellow colour making it look sunny. From 1907 to 1954 the tower was covered in a yellow-brown shade for 47 years and was finally painted in brown-red hue in 1968.
Coming out of the bygone era, the biggest news about the tower is that very soon it will be seen in an all new colour.
When?
The Eiffel Tower will undergo three-year makeover beginning from October 2018. Visitors can expect to see the new look at the end of 2021.
What to expect?
Ever since the news broke out, people across the globe have been guessing the new colour with many expecting it to revive any one of its original colors including red, yellow, ochre or orange.
This time the tower won't be painted on its previous coat and a team of about 80 specialised workers will strip the tower of more than a century old paint.
19 layers of paint have been deposited on the tower's metal beam over 129 years. There is a team of architects who specifically deal with historical monuments of Paris and the Ministry of Culture. This team will analyse the already existing paint to decide whether the tower should be coated with brighter paint or not.
Fun facts about Eiffel Tower
The Iron Lady will celebrate its 130th anniversary in 2019.
The Eiffel Tower is one of world's least expensive towers to visit.
It has been visited by over 250 million visitors since it opened in 1889. Today, almost 7 million visitors come to see the tower every year.
Around 60 tonnes of colour is used to paint the tower and it is painted every 7 years to protect it from rust.
Eiffel Tower's French name is La Tour Eiffel. It is also called La dame de fer in French which means the iron lady.
Have you ever been to the iconic Eiffel Tower? Share your travel experience with Tripoto wanderers here.
To watch some breathtaking travel videos of places across the world, don't forget to visit Tripoto's Youtube channel.