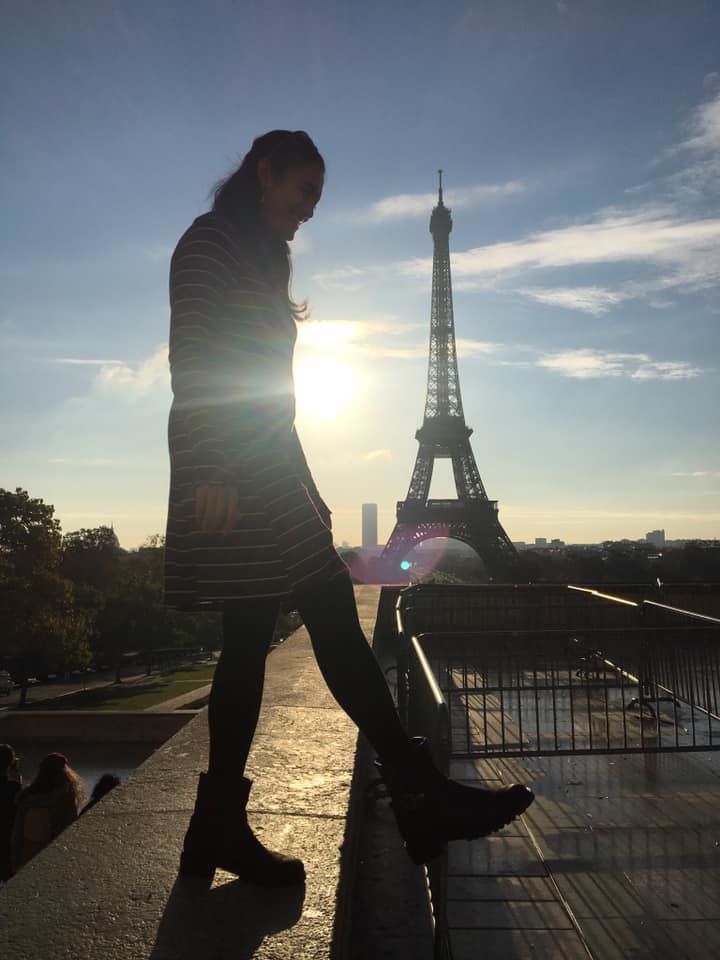 What happens when two close family friends land up in a foreign country but at two different locations at the same time coincidentally!! Yes... they plan trips and who rejects the idea of going to Paris together? NOONE right? :-) Yes, my family and my dear friend Manjunath's family decided to do the trip to Paris together.
My family started off with direct TGV train from Stuttgart to Paris since we stayed near to Stuttgart and my friends family started from Koblenz to Paris. My son was excited to drive in the fast train. I think it reached max of around 380km/hr :)
On the way, we got to know that my friends family has missed the connecting train to Paris and they will be delayed by roughly 2 hrs. Oops what to do, we cannot stop our train ;) so, we decided to go ahead and wait for them at Eiffel tower.
We had booked our accommodation at Grenelle Paris Tour Eiffel Hotel. Located in the stylish 15th arrondissement, the Grenelle Paris Tour Eiffel Hotel will offer you an exceptional setting during your stay in the capital city.Only 90 metres away from the metro station La Motte Piquet Grenelle, the lines 6, 8 and 10 will give you an access to the touristic spots of the city.At 630 metres (690 yards) away from the Champ-de-Mars, you will enjoy an exceptional view over the Eiffel Tower.
After keeping our bags in the hotel, we directly walked to Eiffel tower :) We had booked the ticket to its top floor at 13:00. We suggest to plan your visit in advance and book skip-the-line tickets to avoid long wait times.
With its famous tapering cast iron tip, the Eiffel Tower is not just the symbol of Paris but of all of France. Erected by Gustave Eiffel to commemorate the centennial of the French Revolution in 1889, the 1,050-foot (320-meter) tower once held the title of the world's tallest structure.
We went directly to the top. It was heavily crowded and long wait in the lines for the lift. But it was worth waiting in the line to see the view from the top.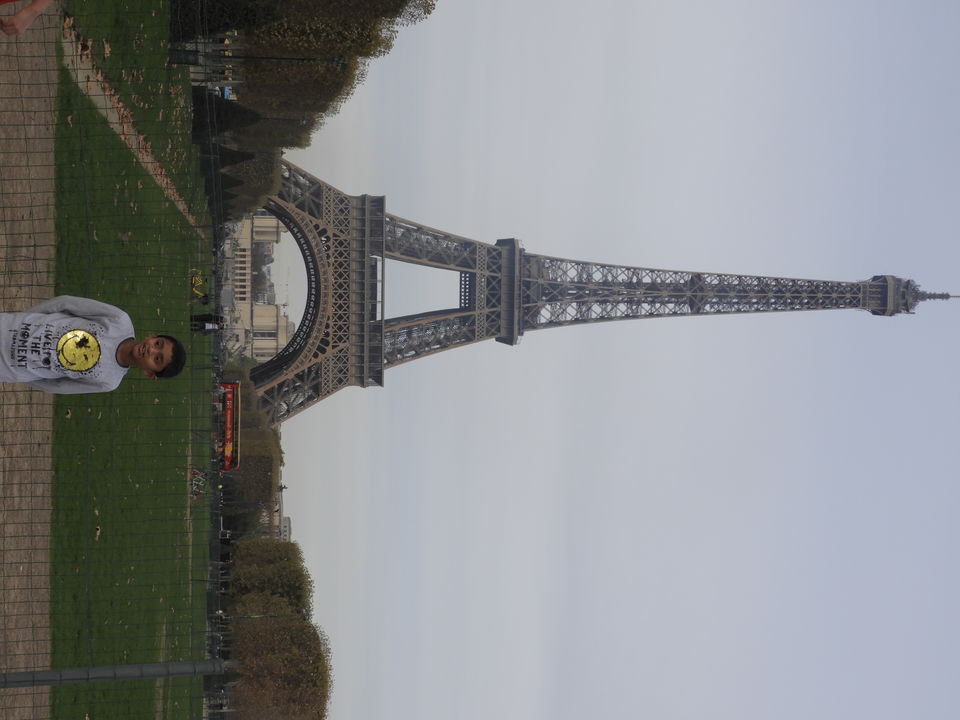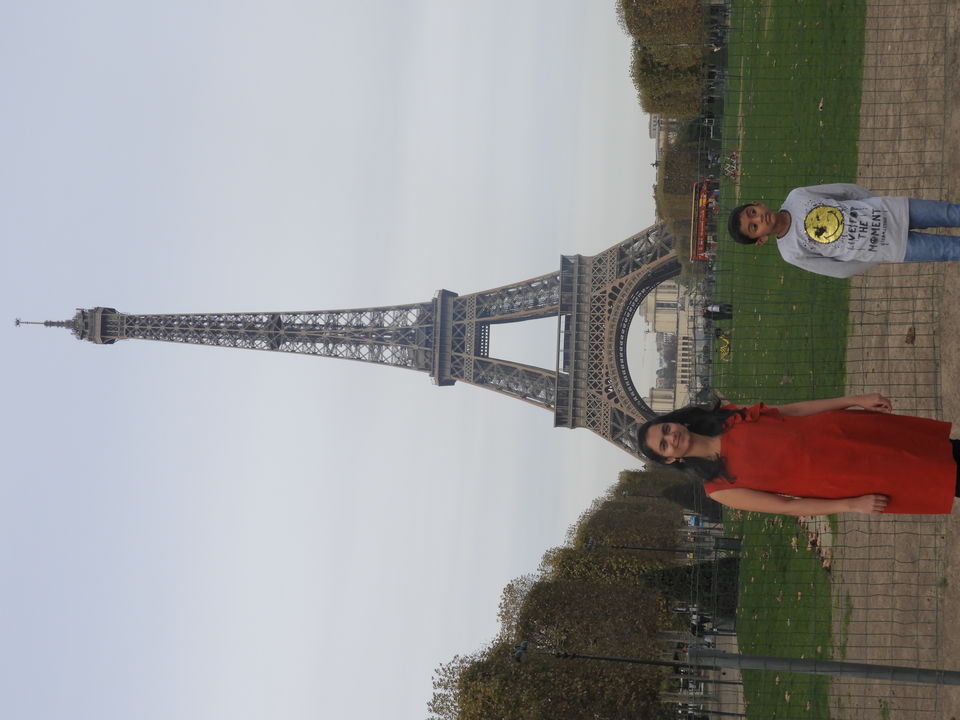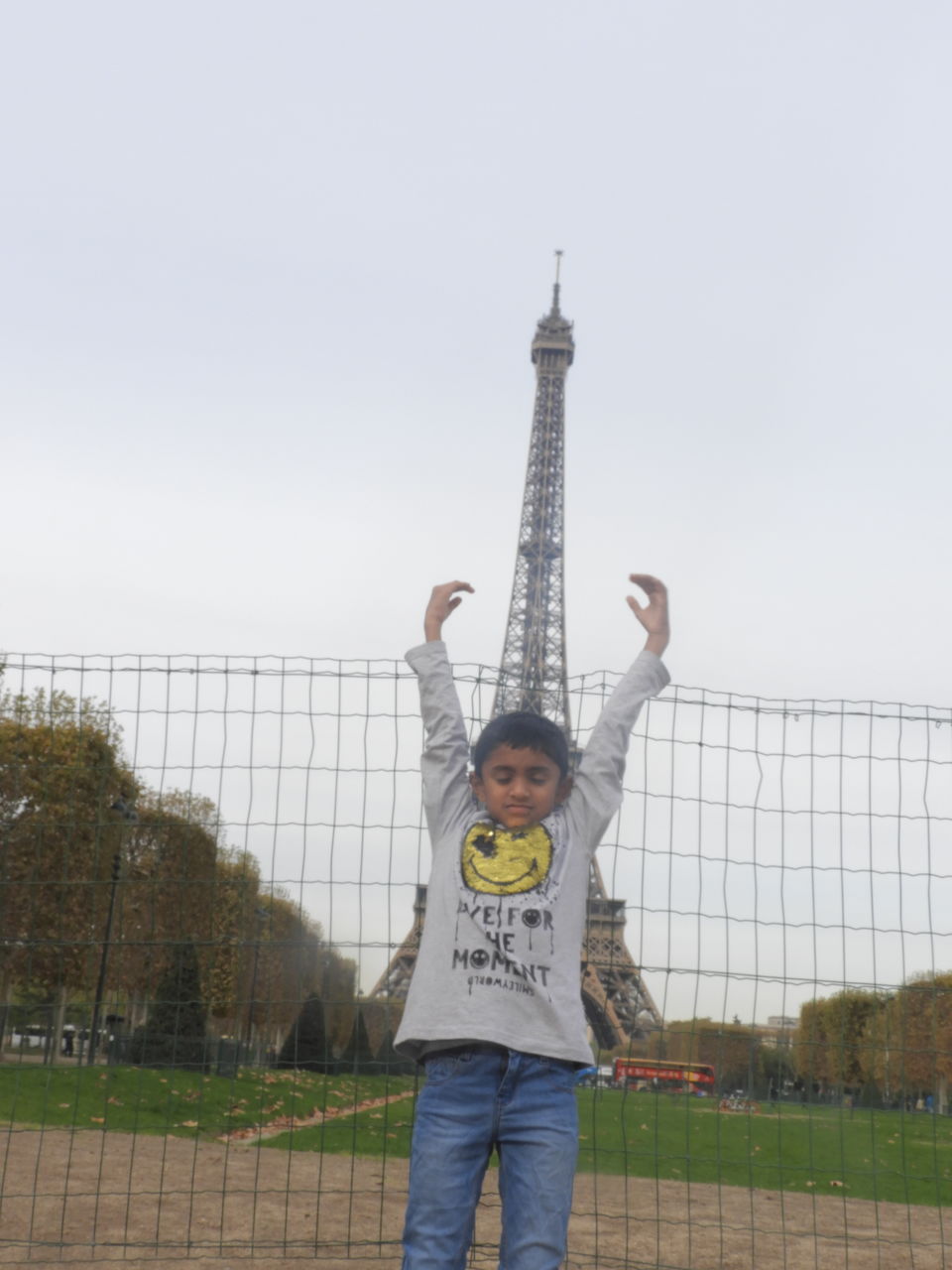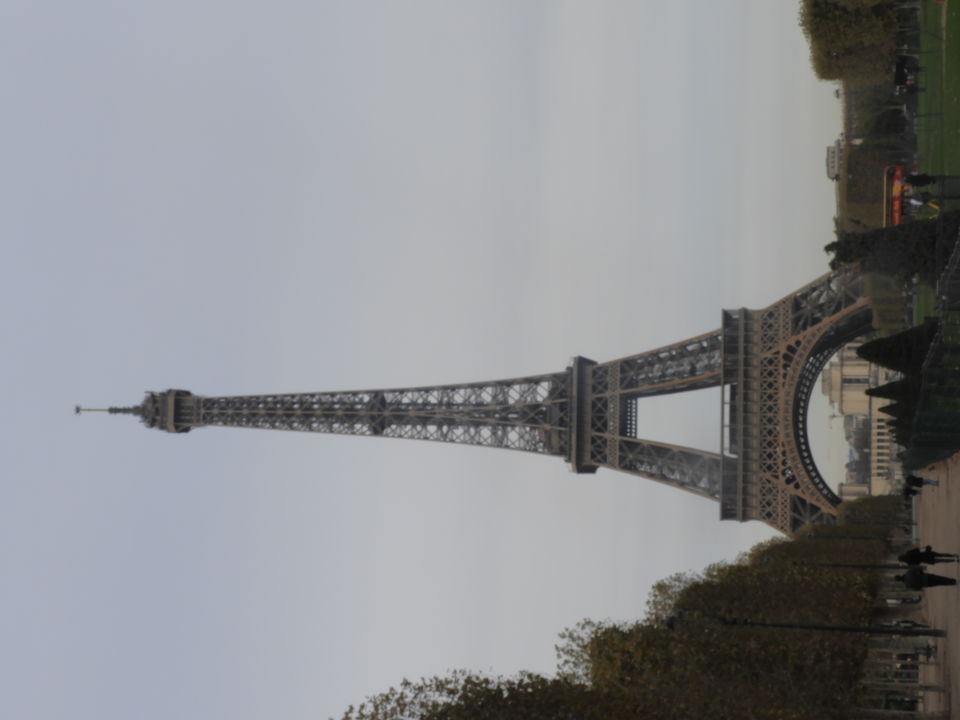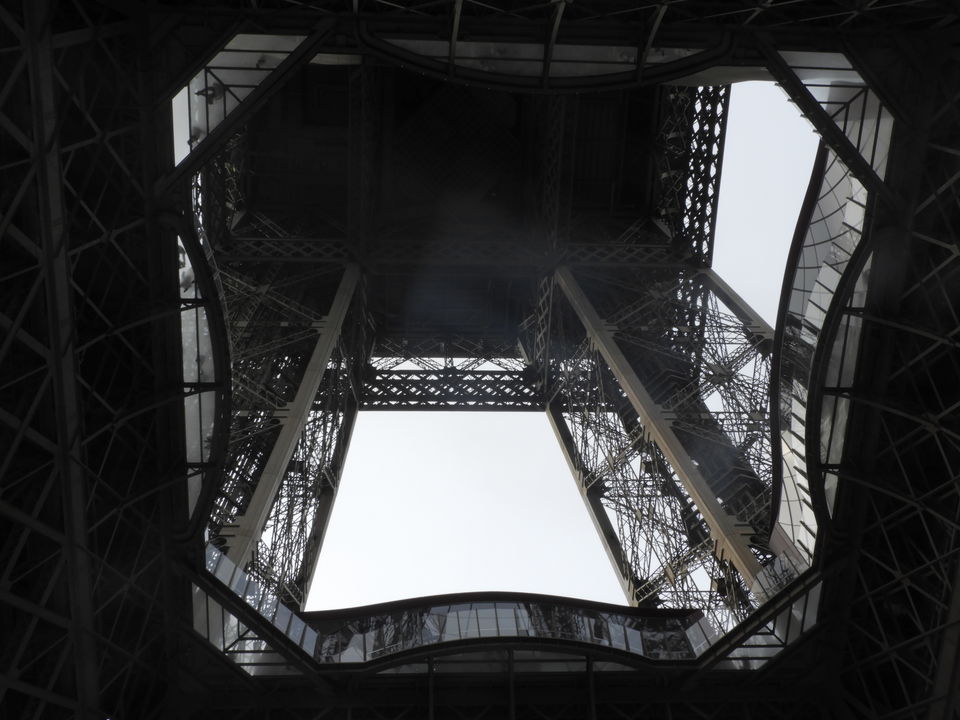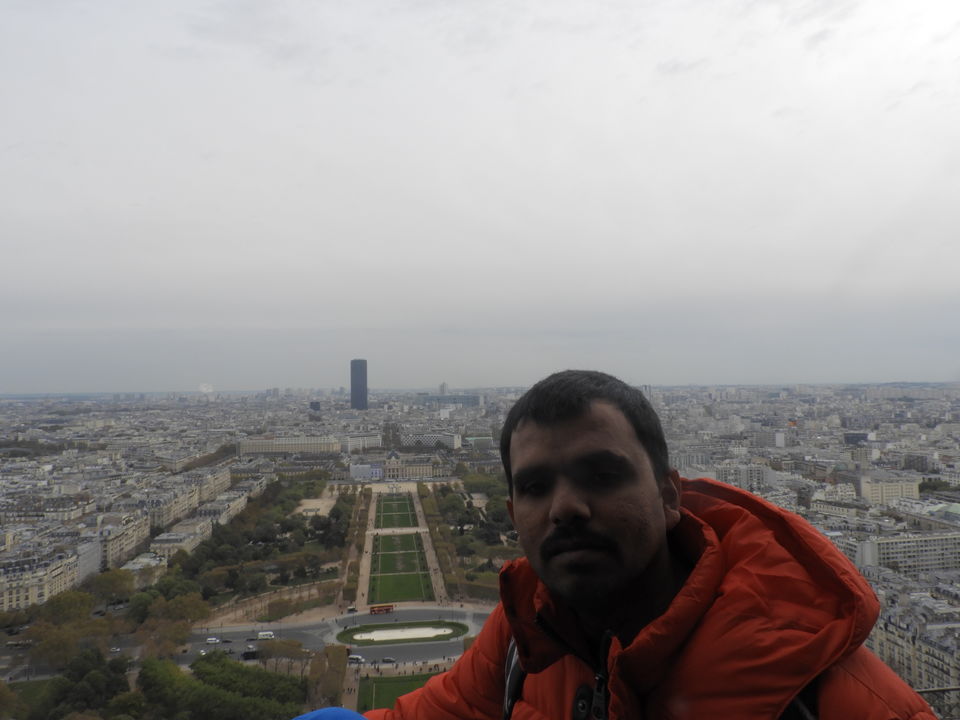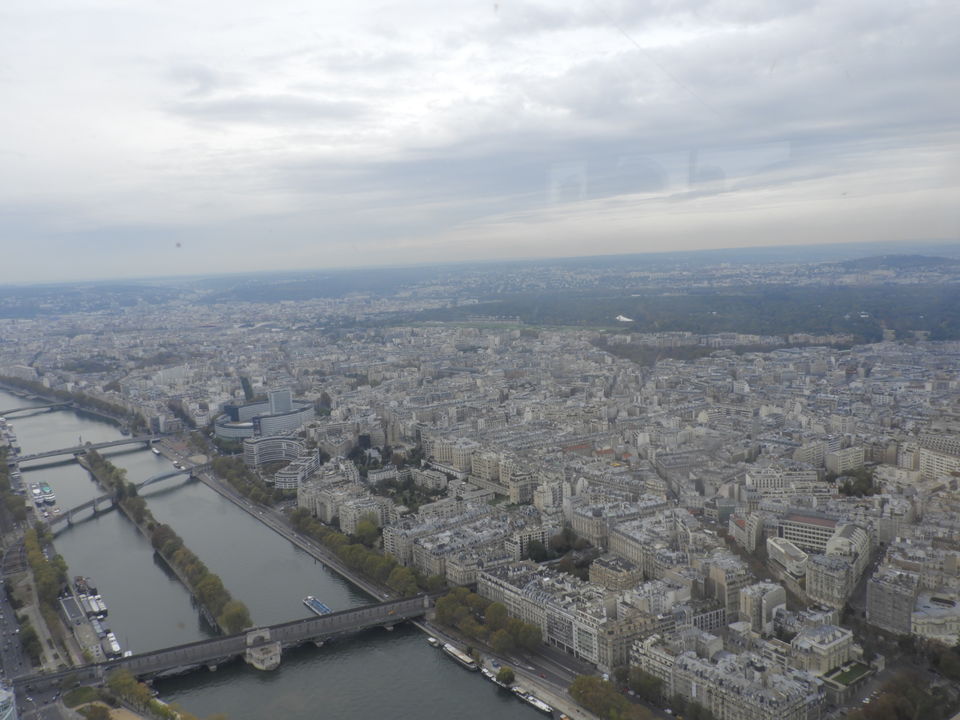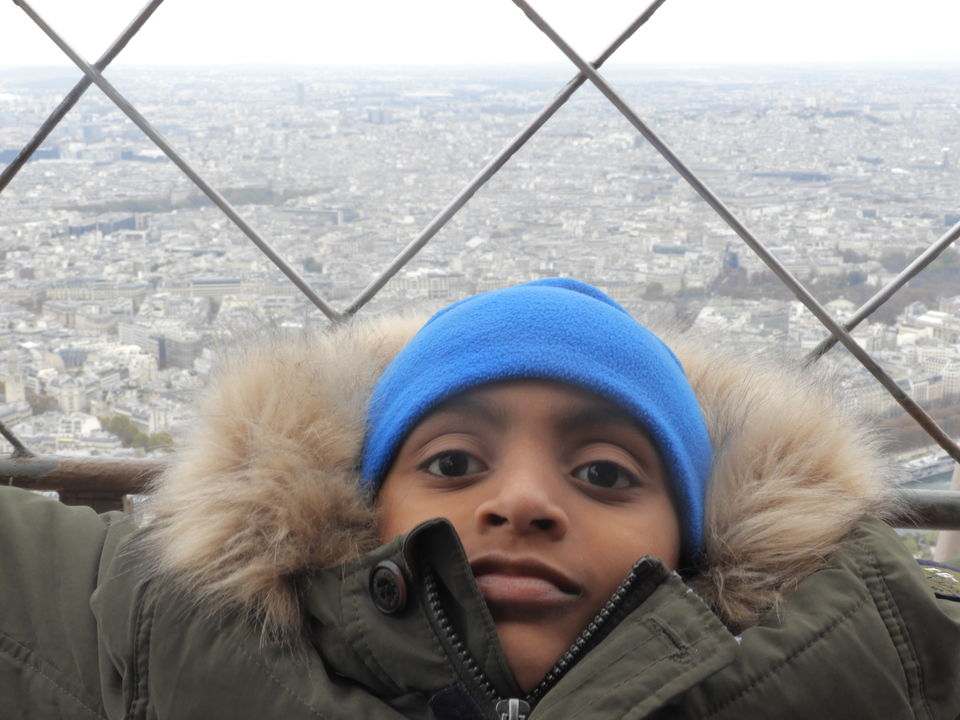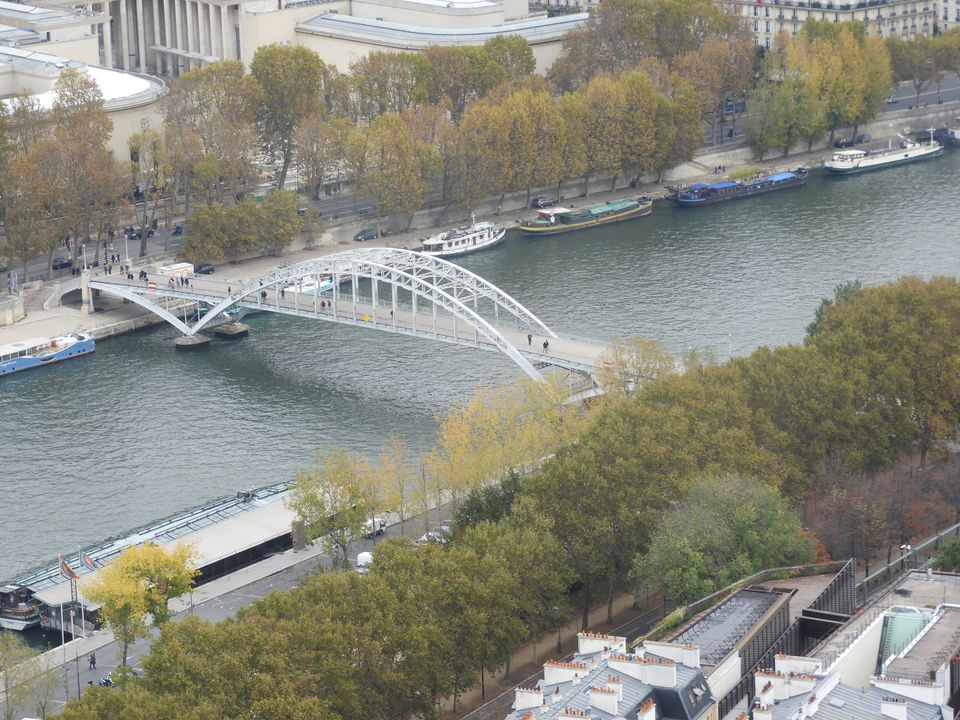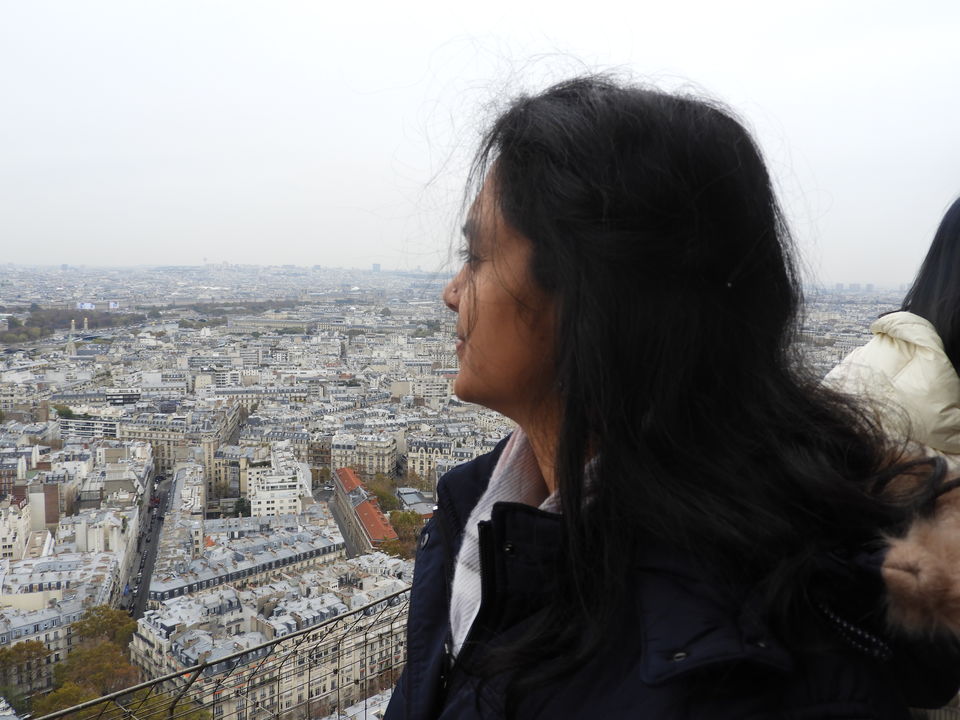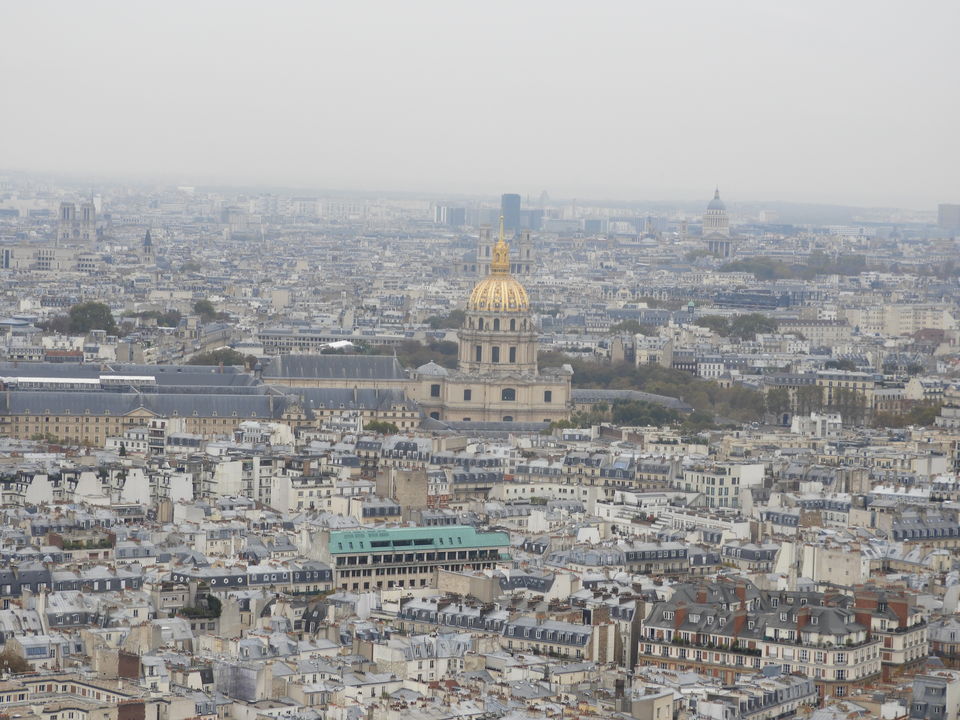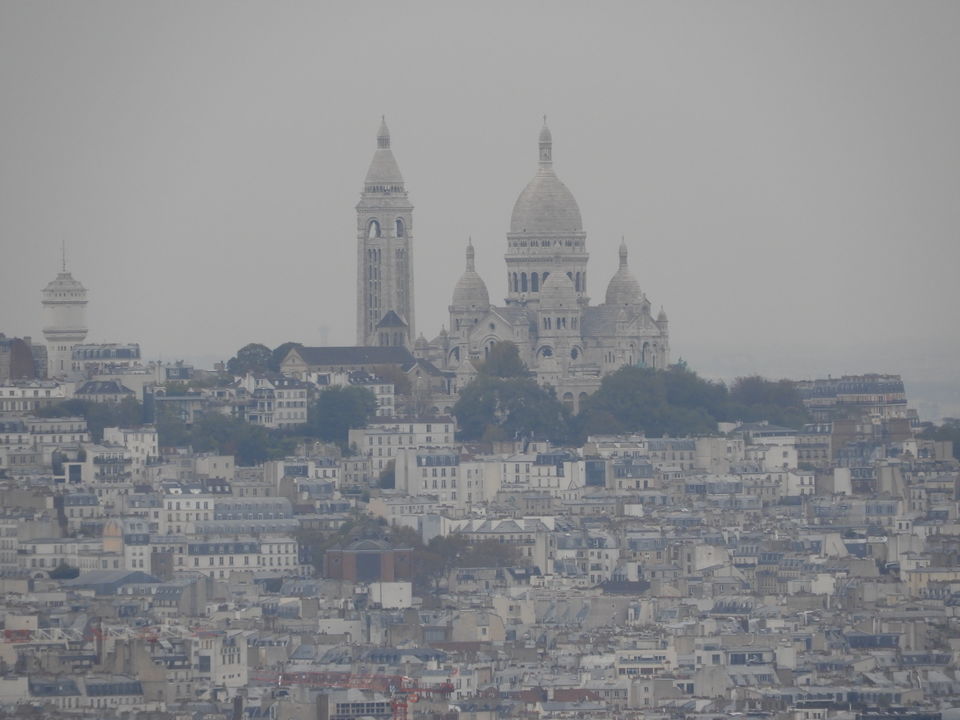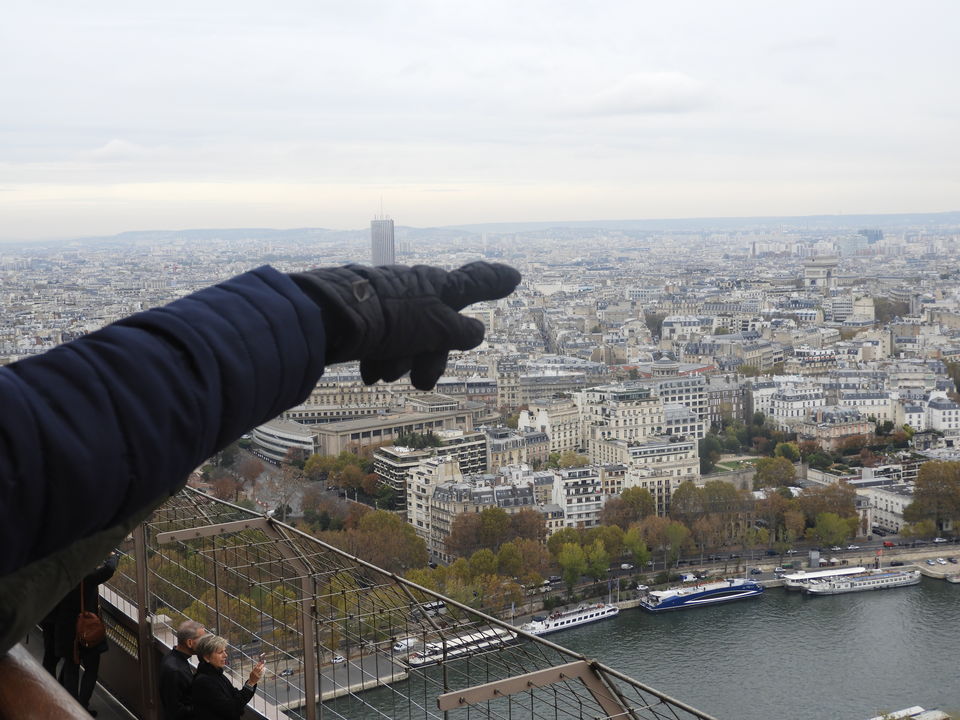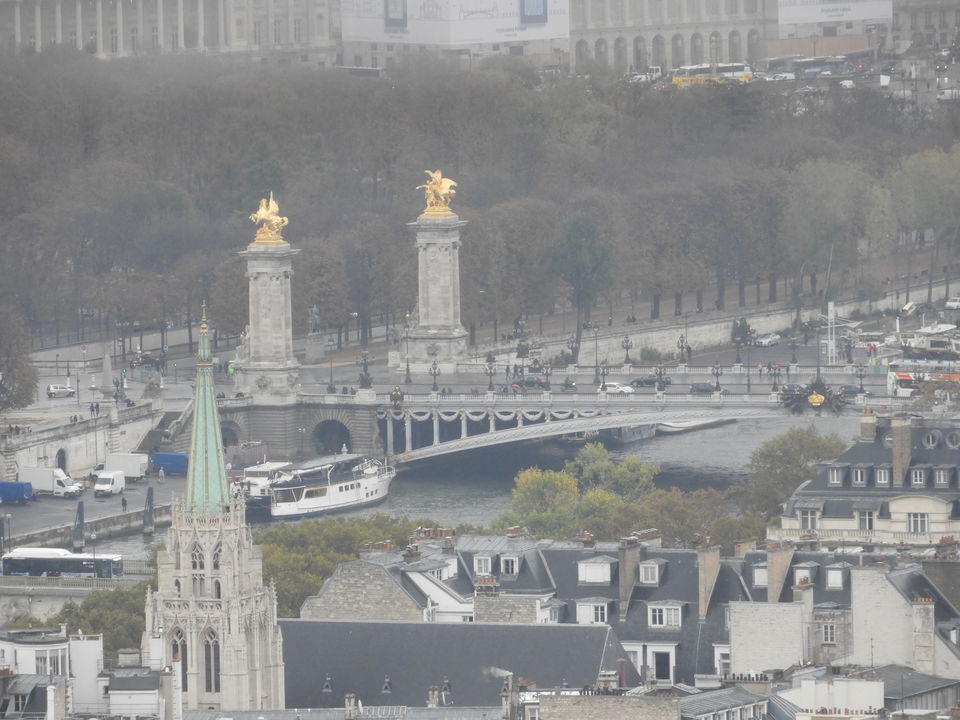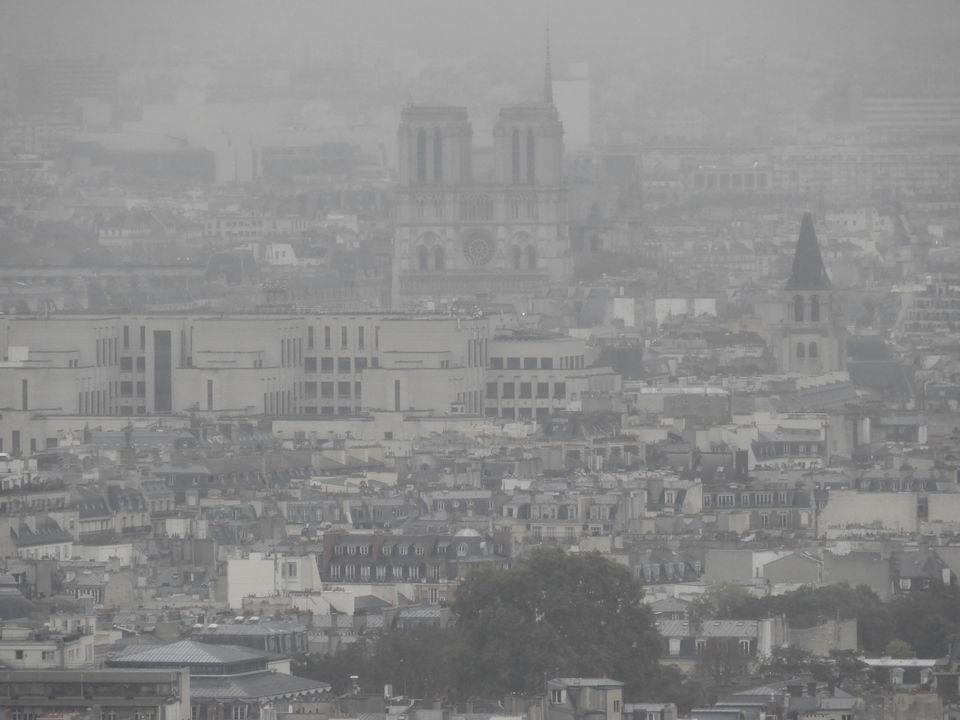 It was fun to locate the most famous places like notre dam, Arc de Triomphe, Sacré-Cœur etc from the second floor. It started raining heavily :( and hence we stayed in the second floor itself eating macarons and pizza at the second floor restaurant and also waiting for my friends family to join us.
French Macarons are slightly different. Macarons are a butter-creamed filled cookie sandwich that transport you to a cobbled street in Paris with one taste. They are magical, dainty, chic, stylish and delicious in equal measure.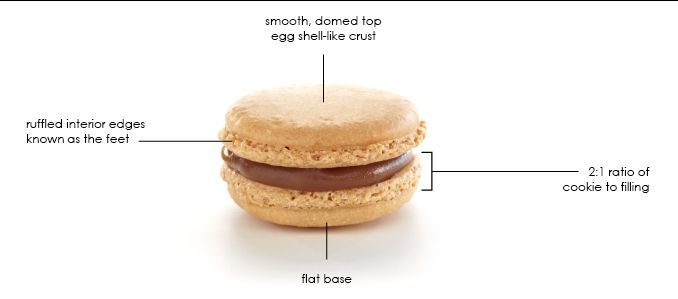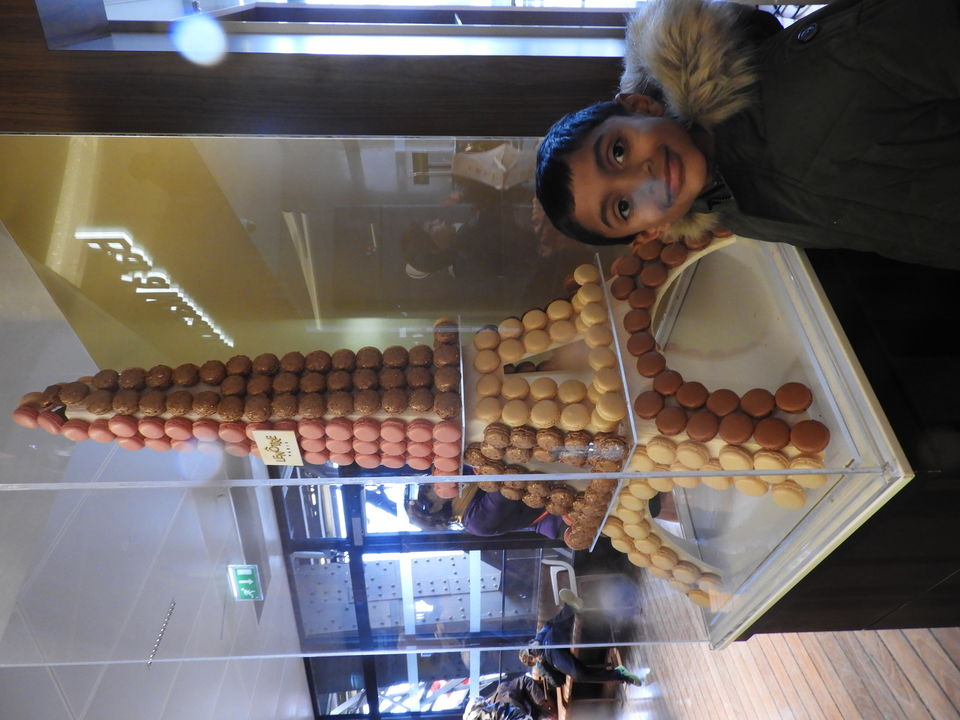 It did not stop raining. So, when rain decreased little bit around 4 30pm, we all directly went to our hotel back and relaxed a bit of the evening enjoying the view of the iron lady(Eiffel tower) from our room and chatting. After all, we friends had met after looong time :)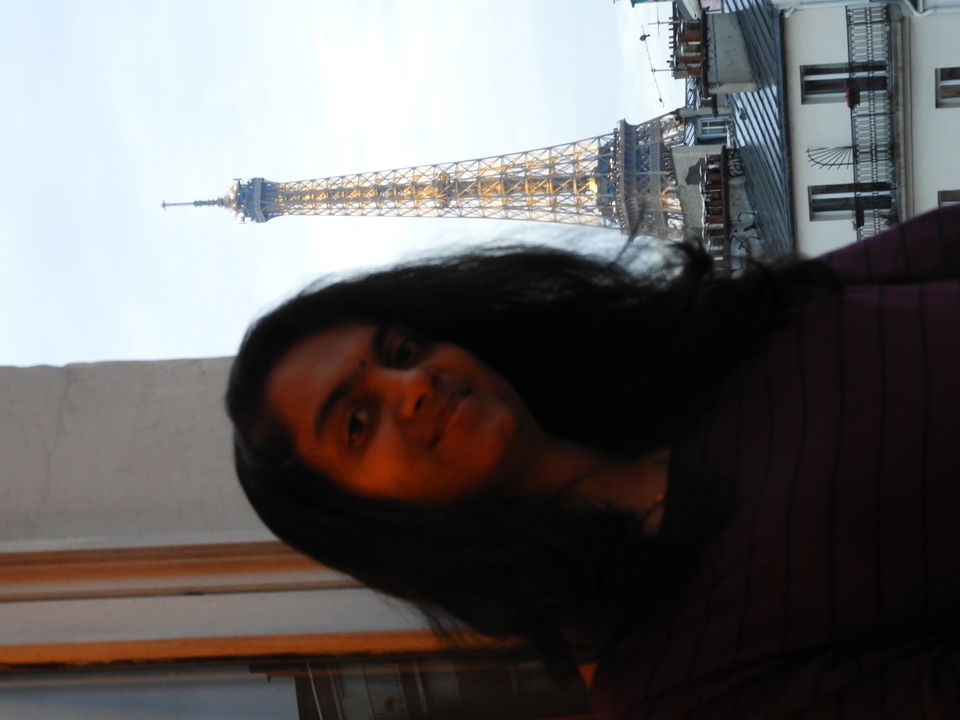 Our original plan was to take a Bato boat pass and do some sightseeing cruise on the Seine river.
Around 7 45 pm we went again near Eiffel tower to see its glory glittering in light. Wow! it is beautiful and we now know why once it was one of the seven wonders of the world :)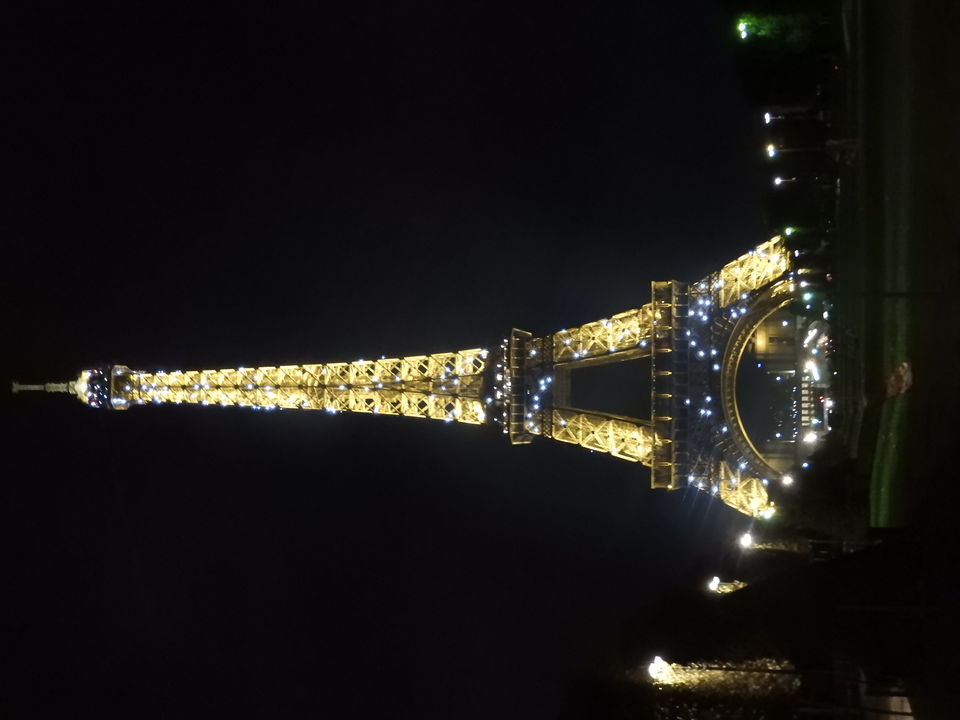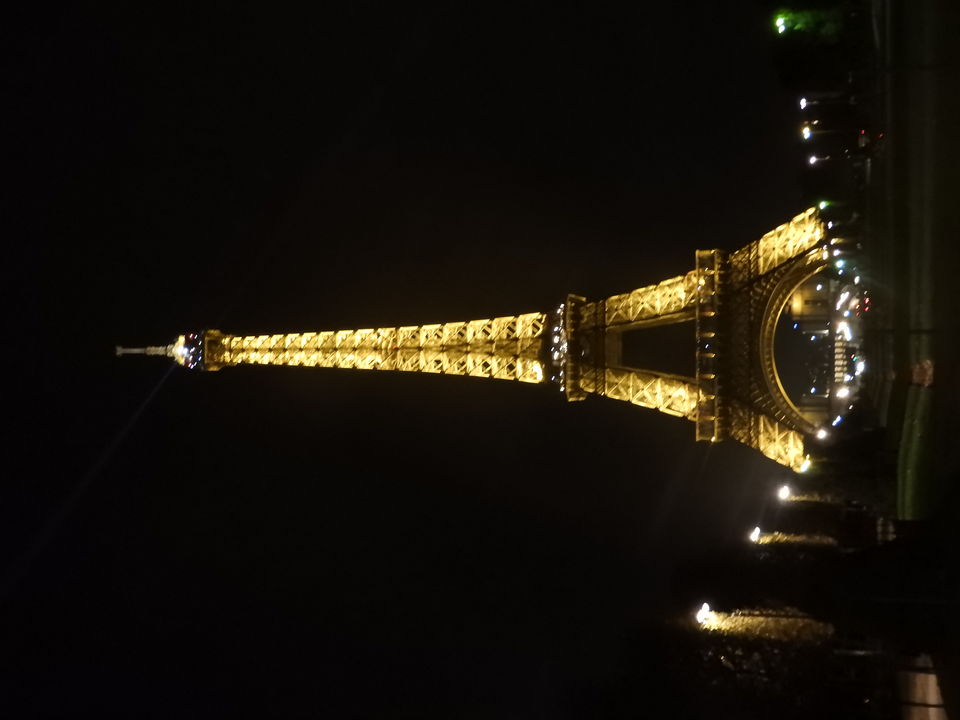 That night we had dinner at one of the Indian restaurants in that area. I think it was named "Maharaja". It was good to have Indian food in a restaurant after 4 - 5 months of our stay in Germany.
Next day, we started off to Mickeys house (This is how Shravya - cute little daughter of my friend was told about disneyland by her parents!) :) with lot of excitement. There was a metro line construction and hence we had to take a bus to reach there.
Oooooo.. It was too crowded and was bit disappointing:( But we took lot of photos till it started heavily raining again by afternoon. Again we decided to head back to hotel for a relaxing evening instead of handling this crowd and heavy rains.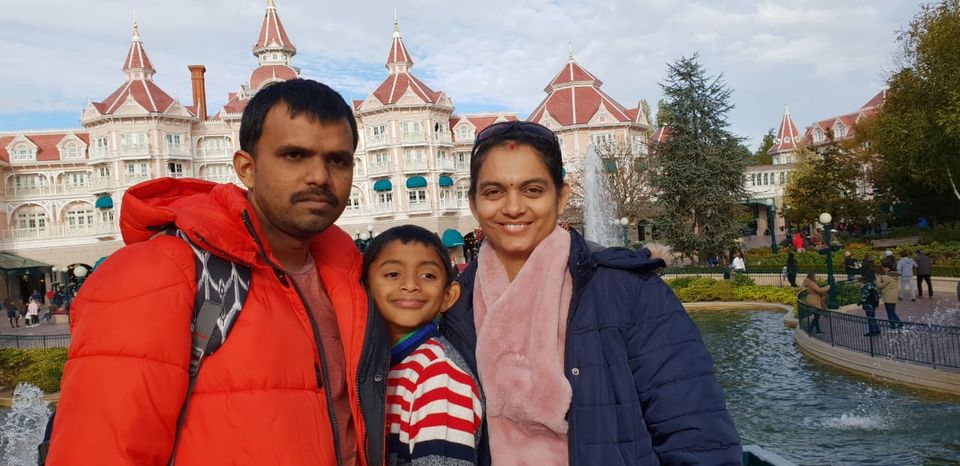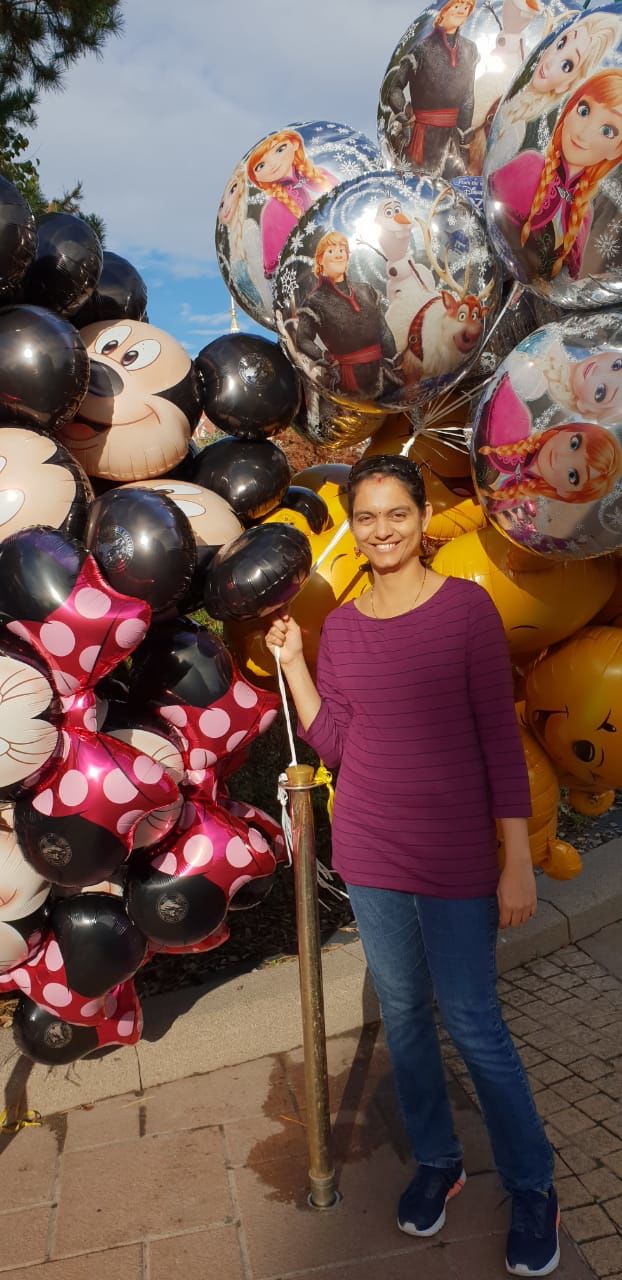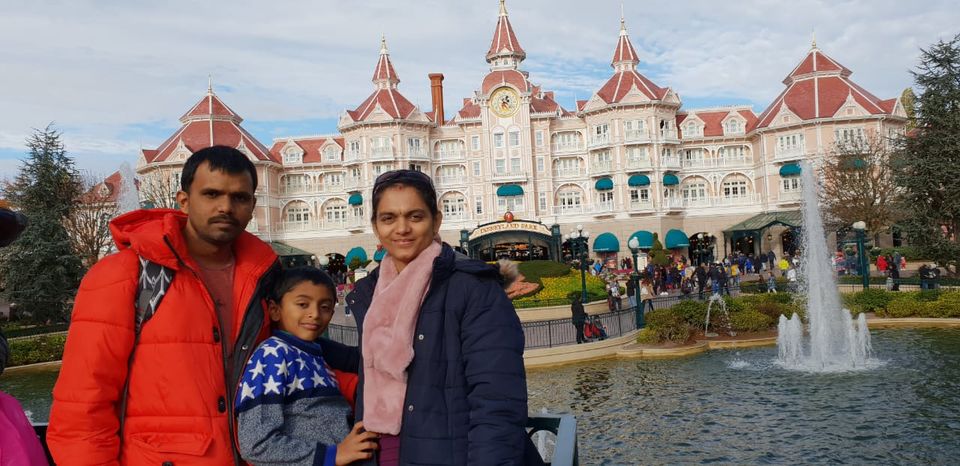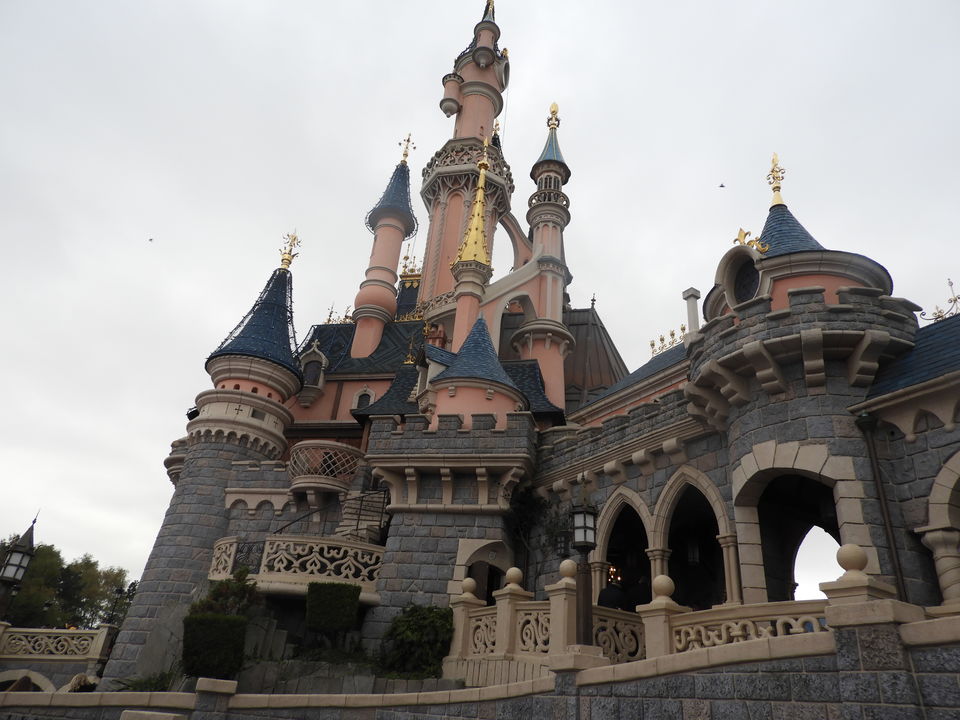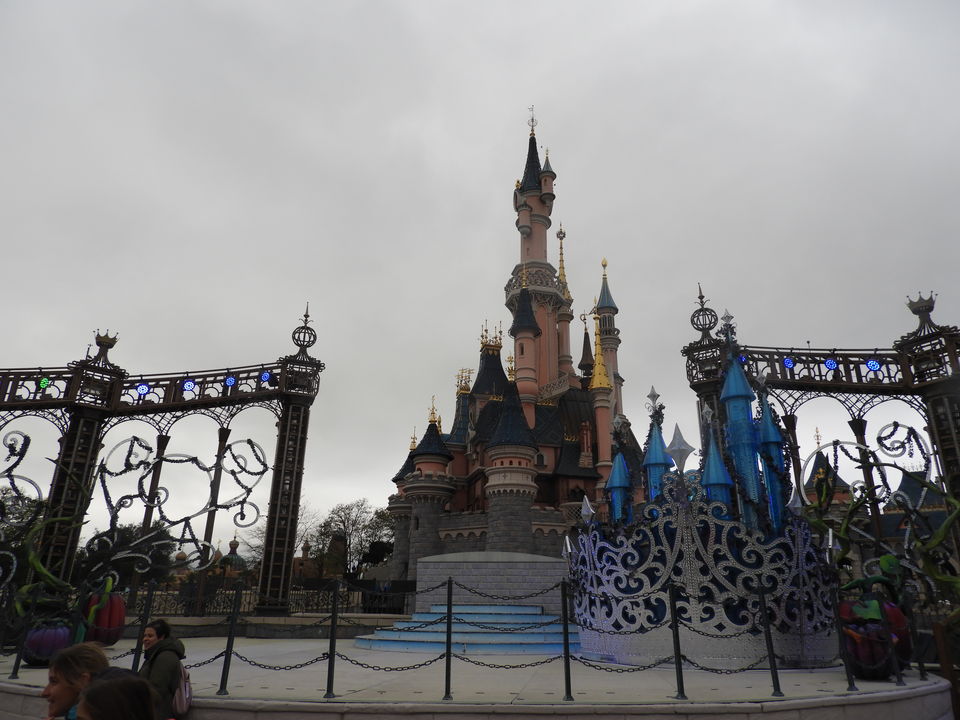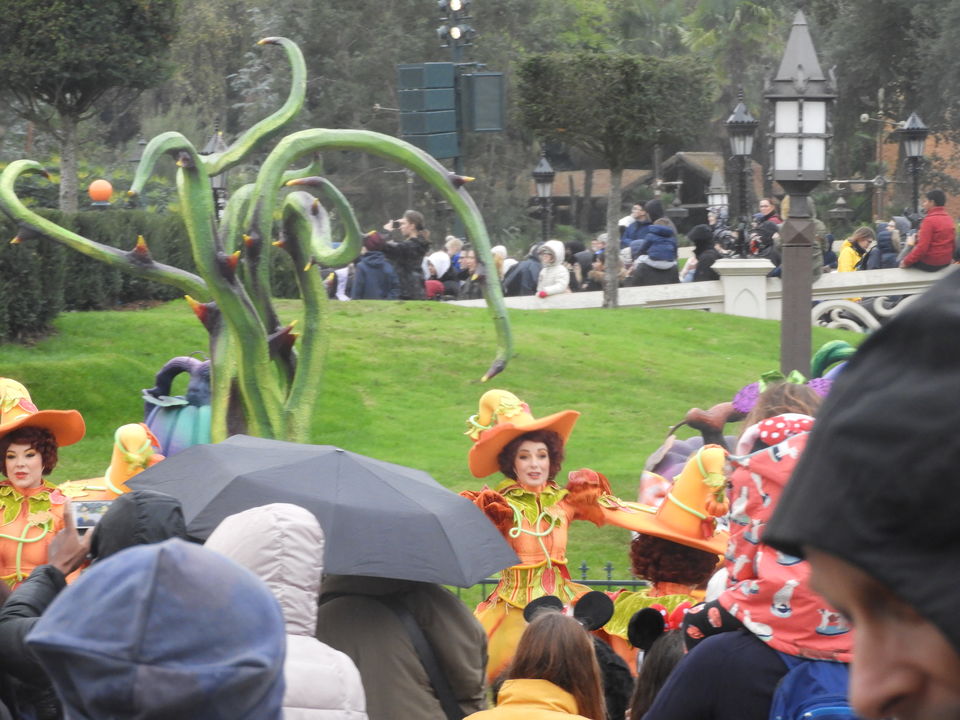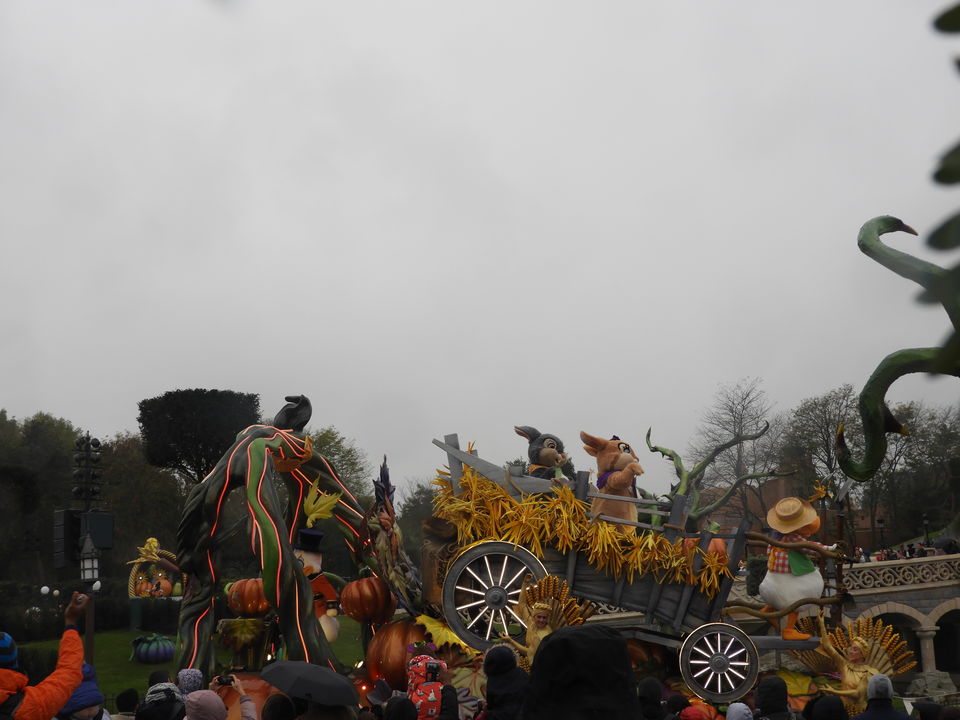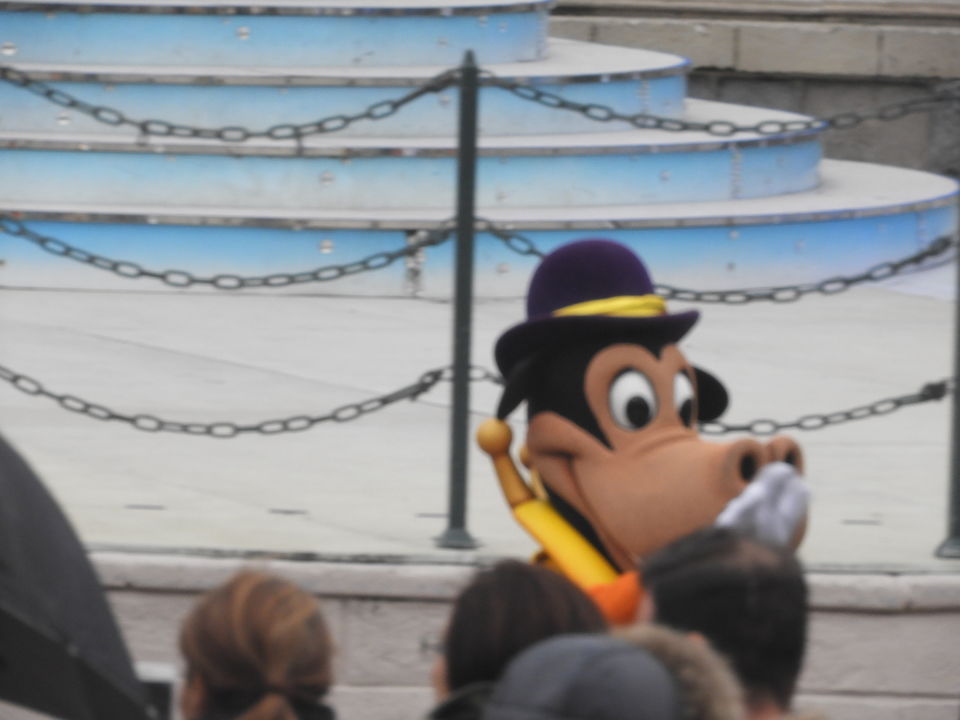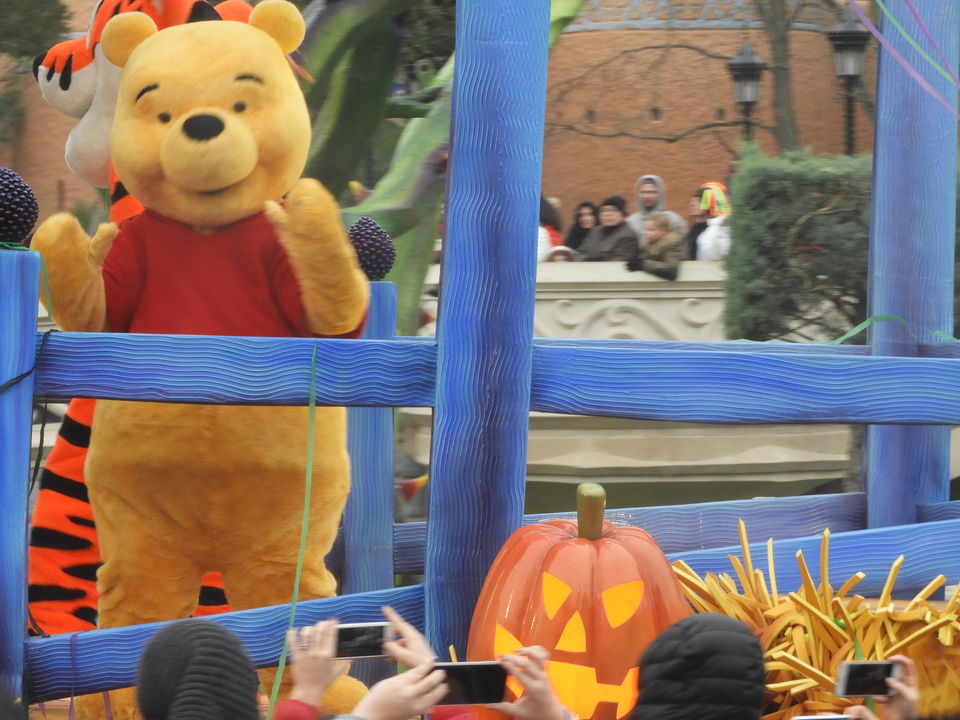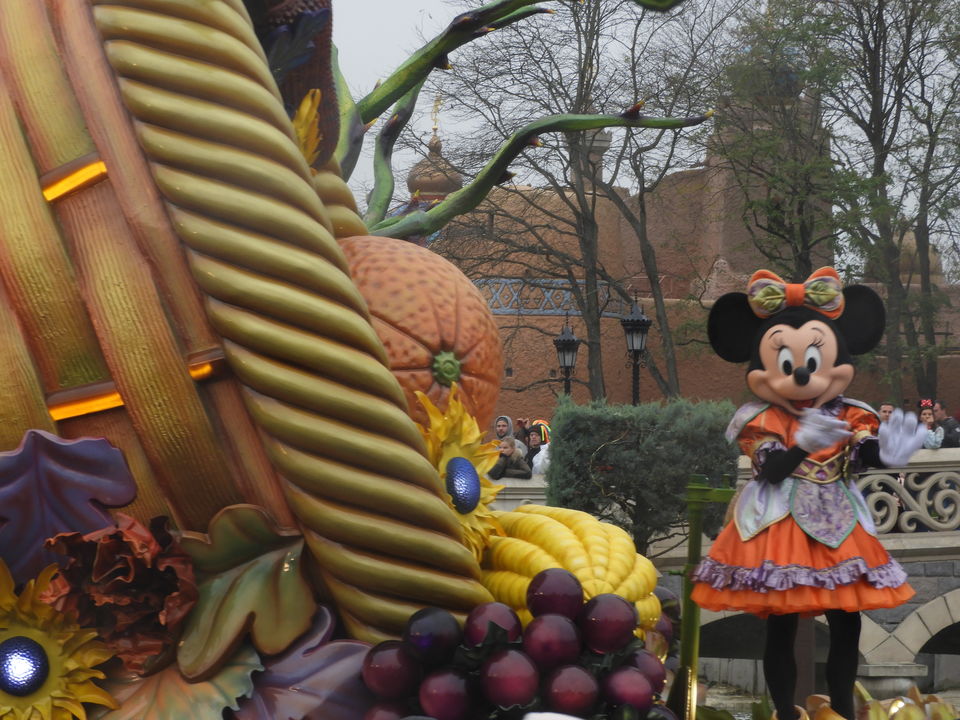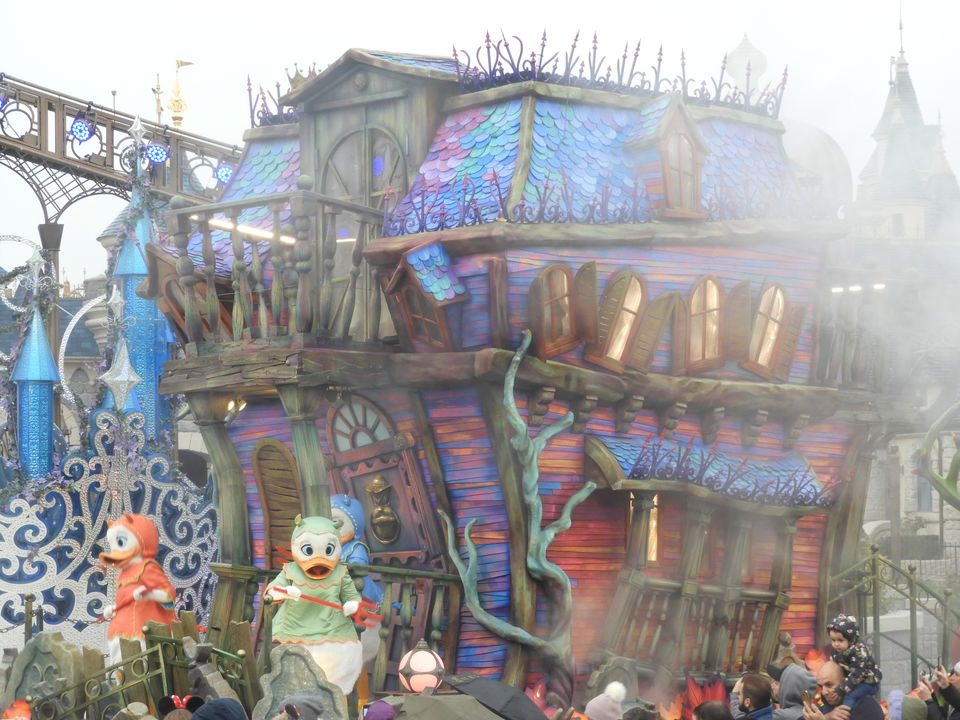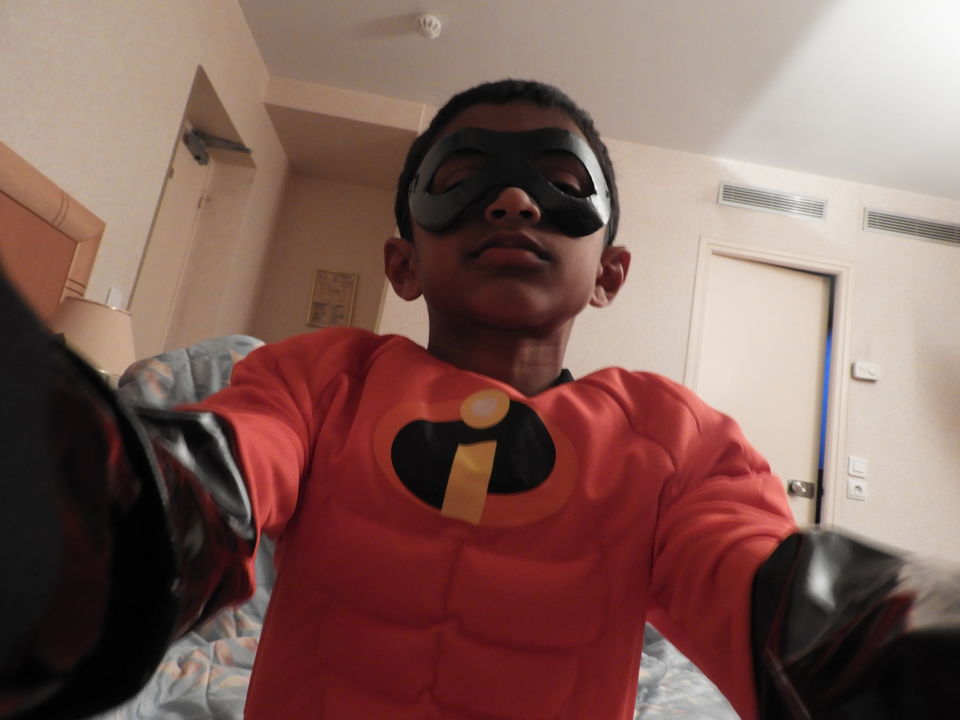 That night also we had dinner at one of the Indian restaurants in that area. I don't remember its name but food here was also good. Luckily and surprisingly there was no shortage of Indian restaurants in this area.
Finally God showed mercy on us and gave a full sunny day today. We had already seen the weather prediction and well prepared by getting ready at 7:30am itself to explore rest of Paris on our last day.
We started off with Jardins du Trocadéro Metro station to get one of the best view of Eiffel tower.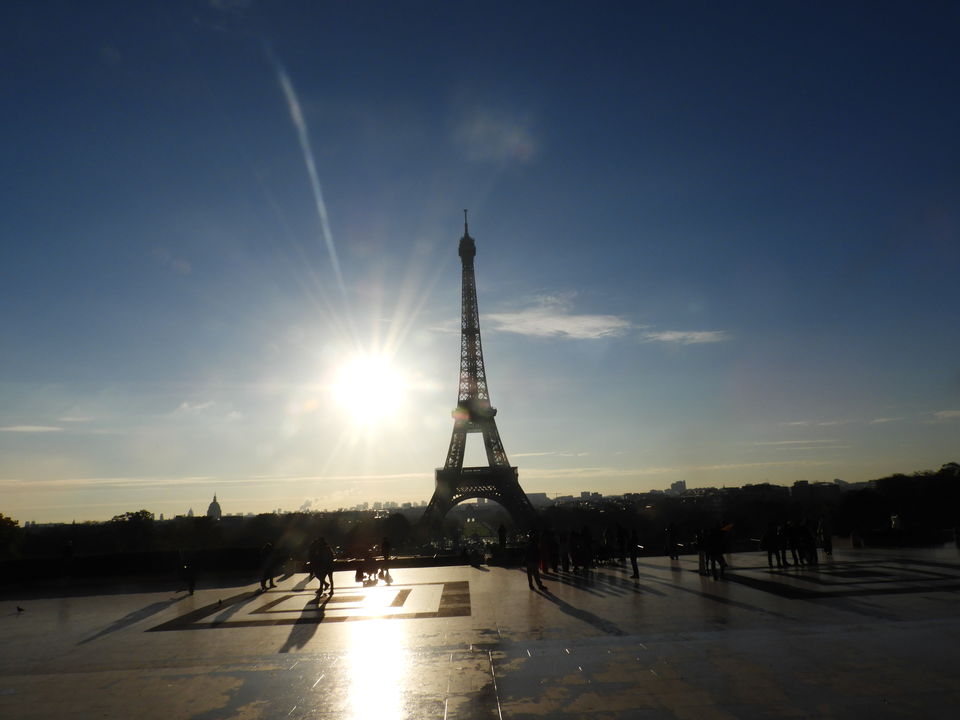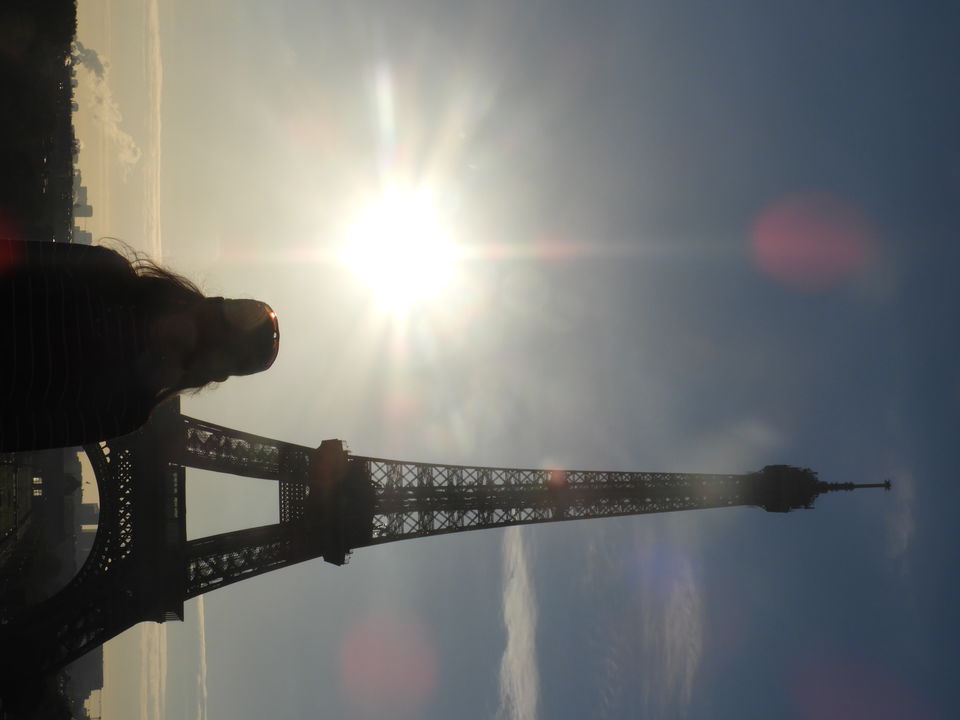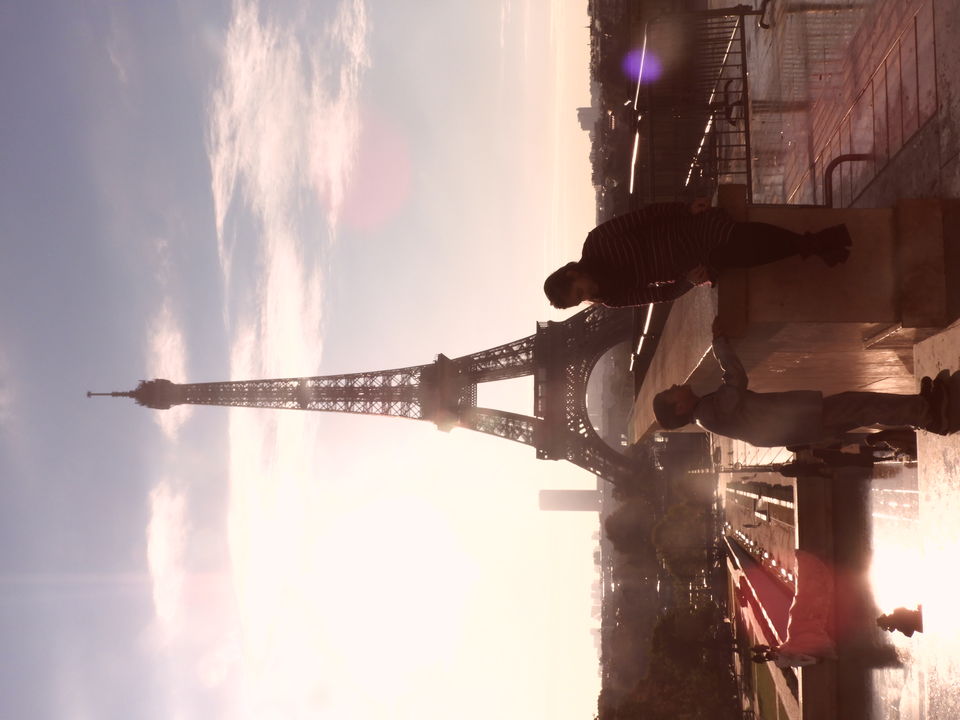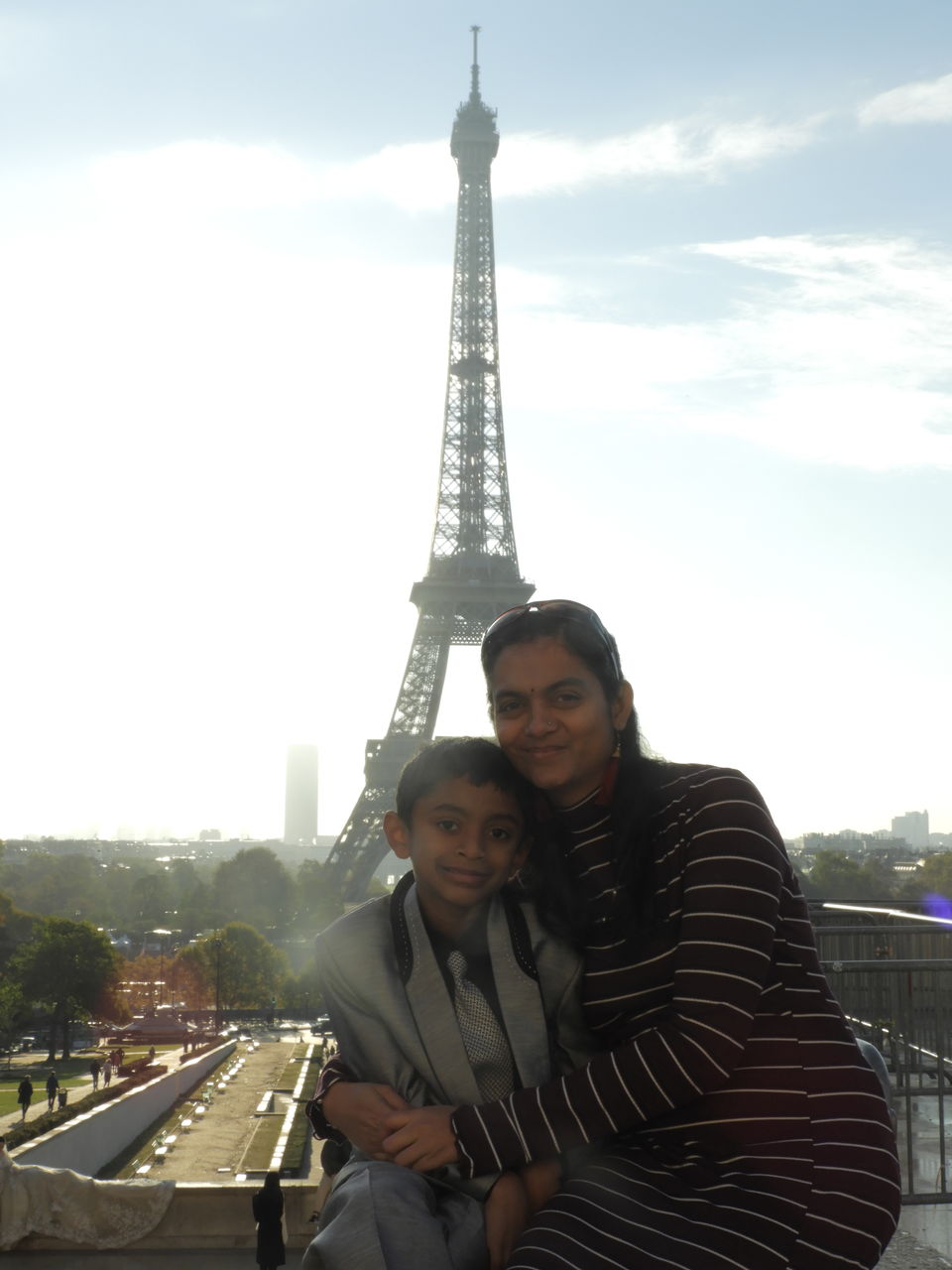 Next we had booked a private walking tour for 2 hours in withlocals.com at 10 am in Montmartre area. This tour is called Paris with a photographer, stroll, taste and click.
Montmartre area is all about art: very famous artists have lived or enjoyed a drink in one of the many cafés or cabarets of this area.
Our guide Joao Luiz was friendly and made us comfortable by already taking our first photo with big street art of Micheal Jackson. Then went to the most romantic wall of the world. The Wall is built on a surface of 40m2 (10 x 4) and composed of 612 tiles of enamelled lava of 21x29.7 cm in size. Its the wall of I love you. Here "I love you" is written in more than 300 languages.
We also tasted the best Baguette of Paris and croissants. Our guide took lot of photos during this walk and we finally reached Sacre Coeur Cathedral. This is a popular landmark and the second most visited monument in Paris, the basilica is located at the summit of the butte Montmartre, the highest point in the city. Here we get good view of the city and a view of Eiffel tower.
It fun to also to see Eiffel tower from other angles :-)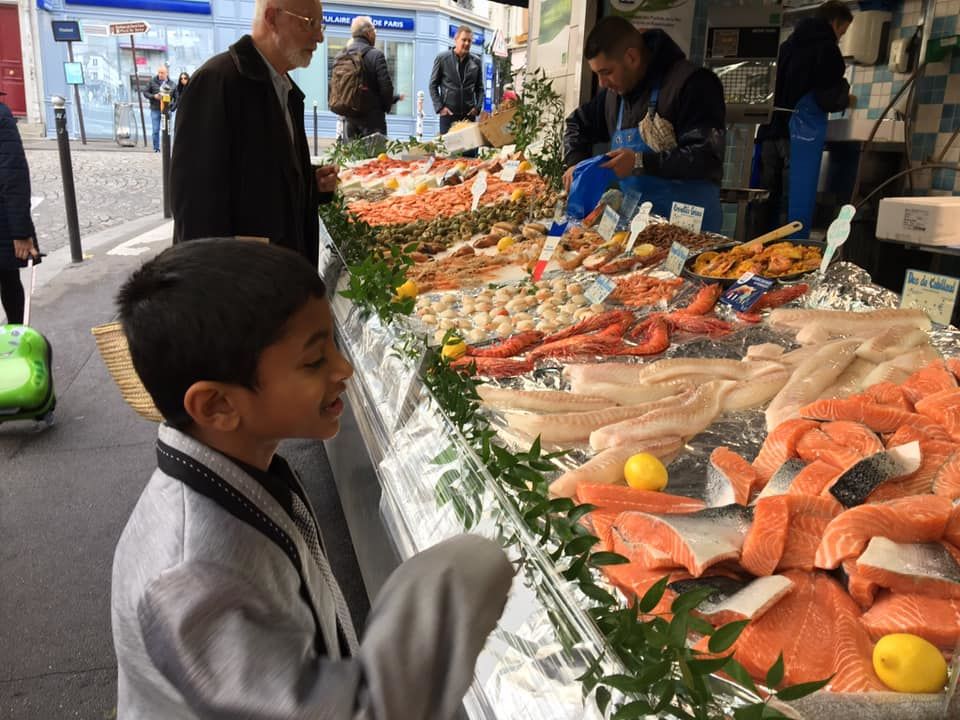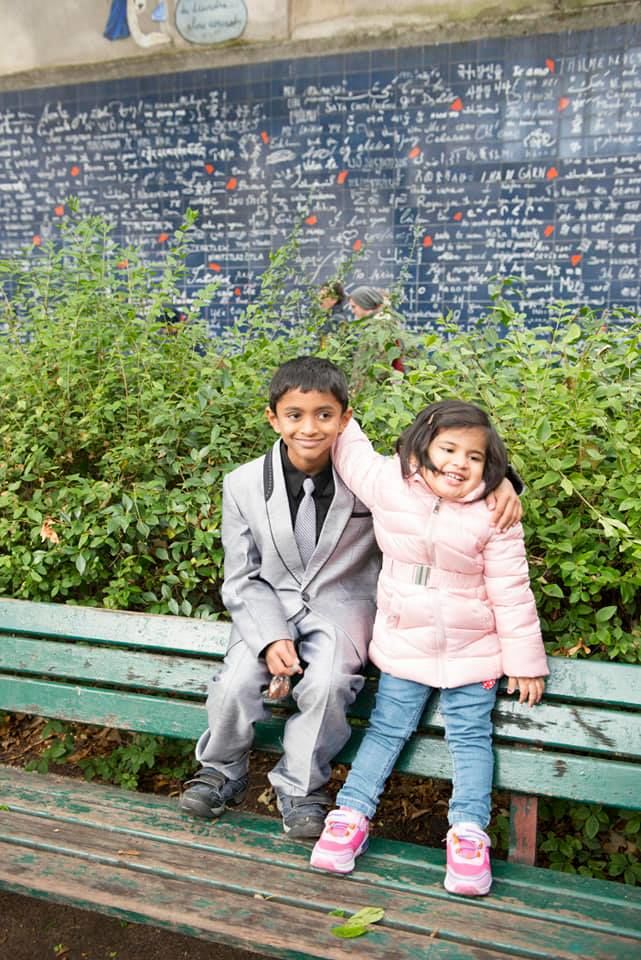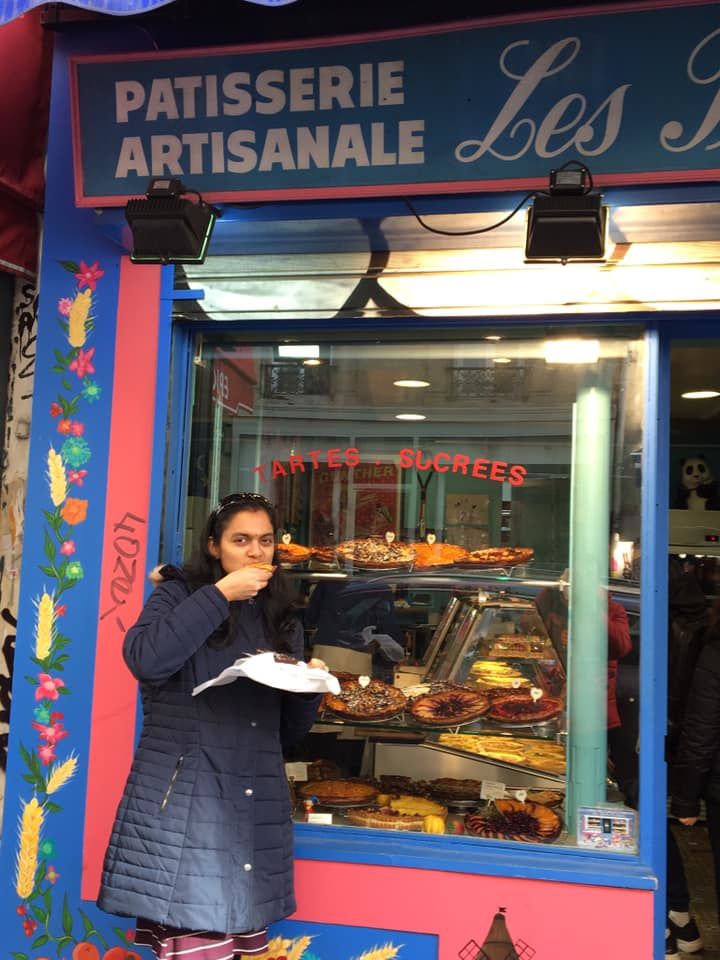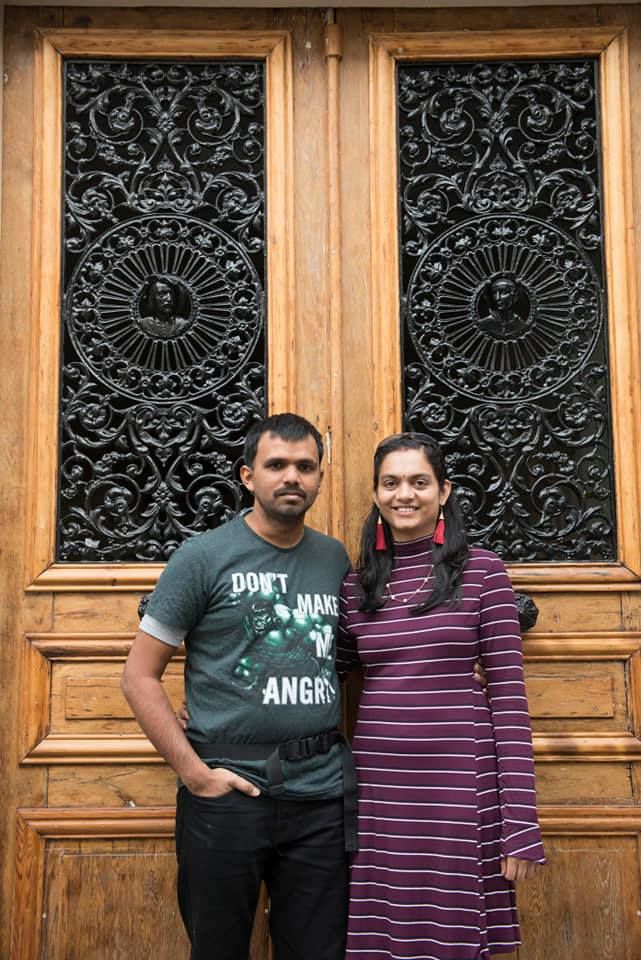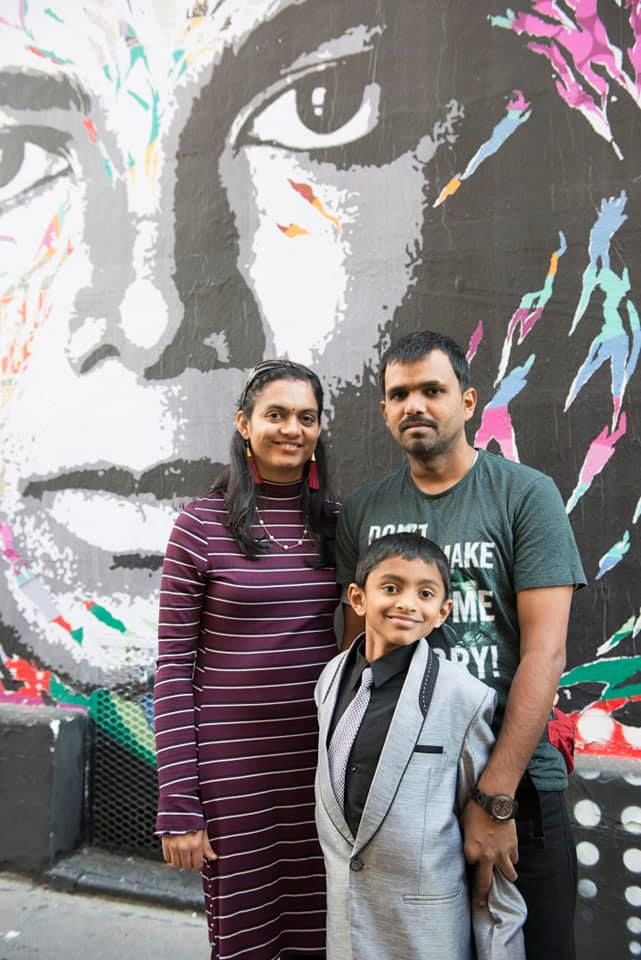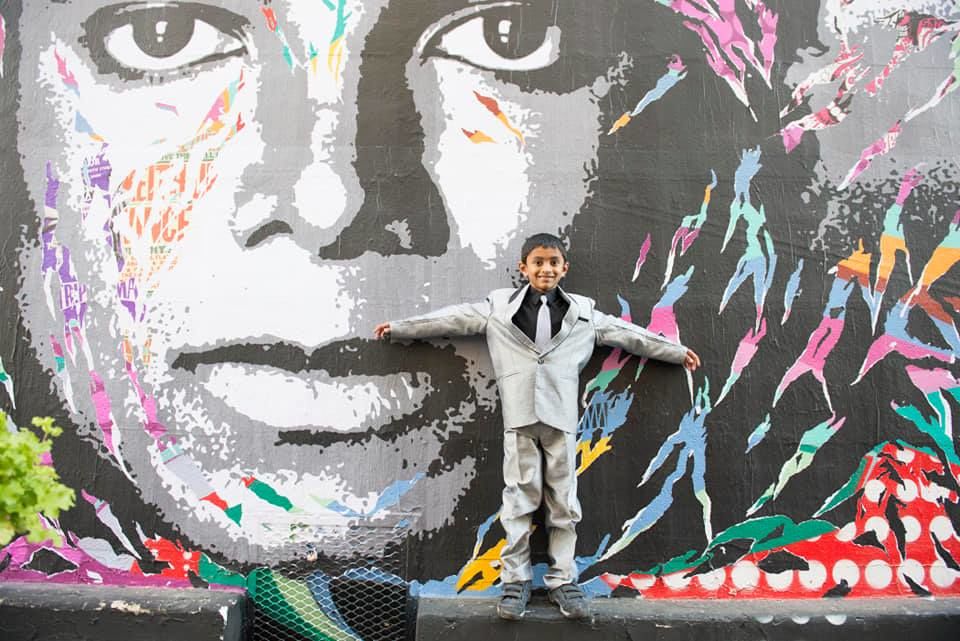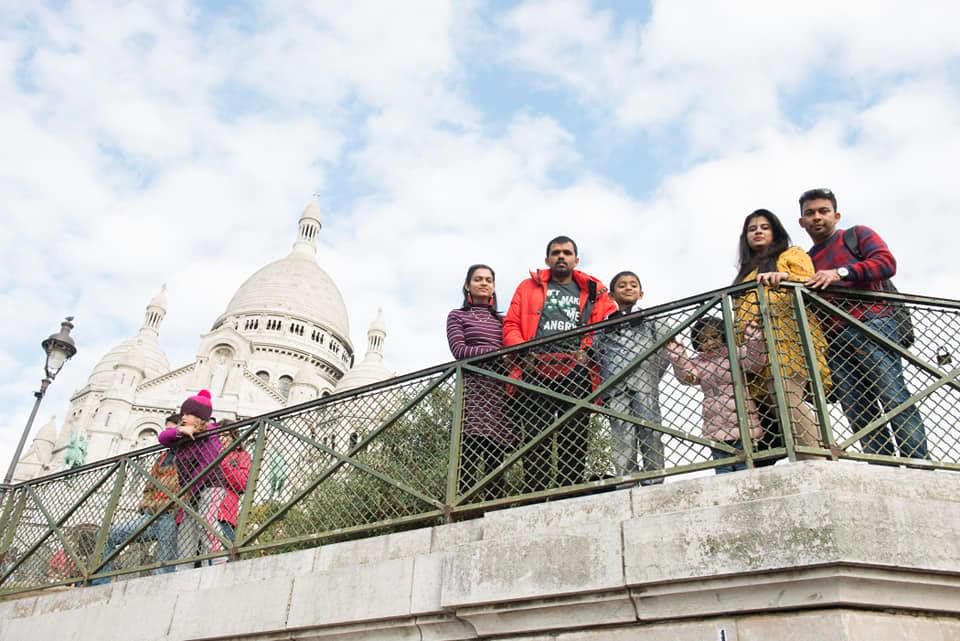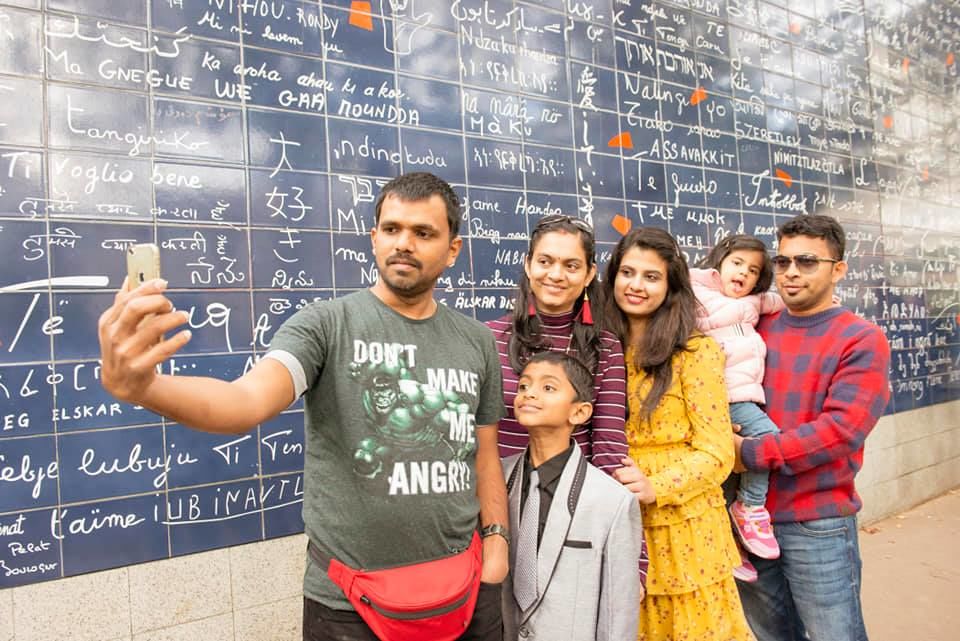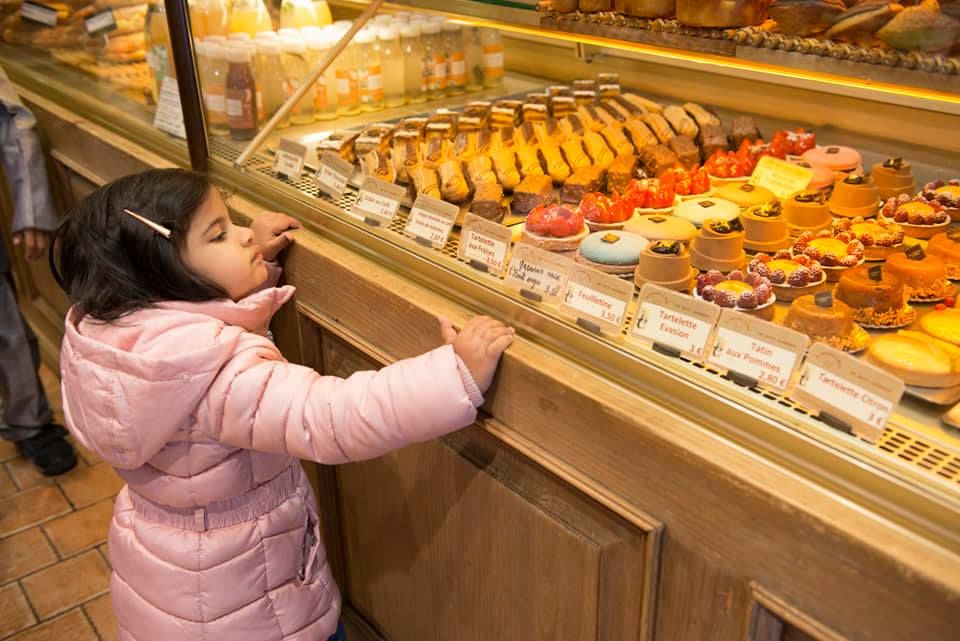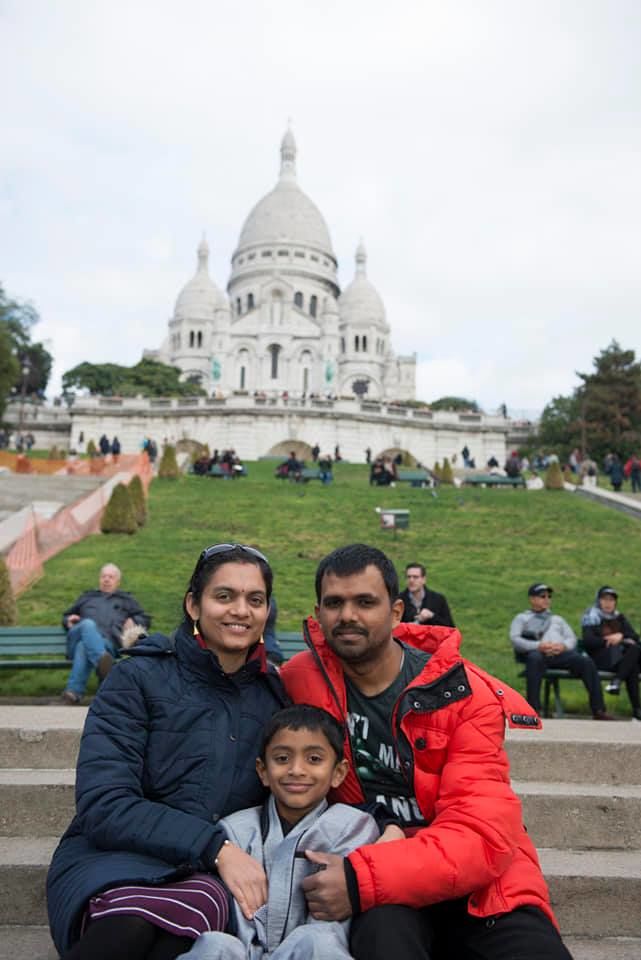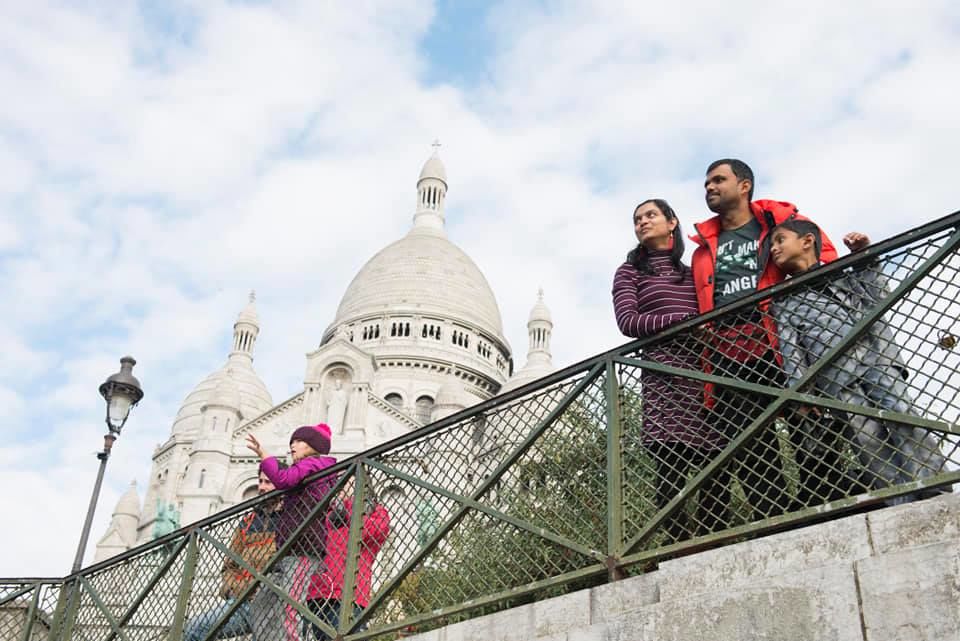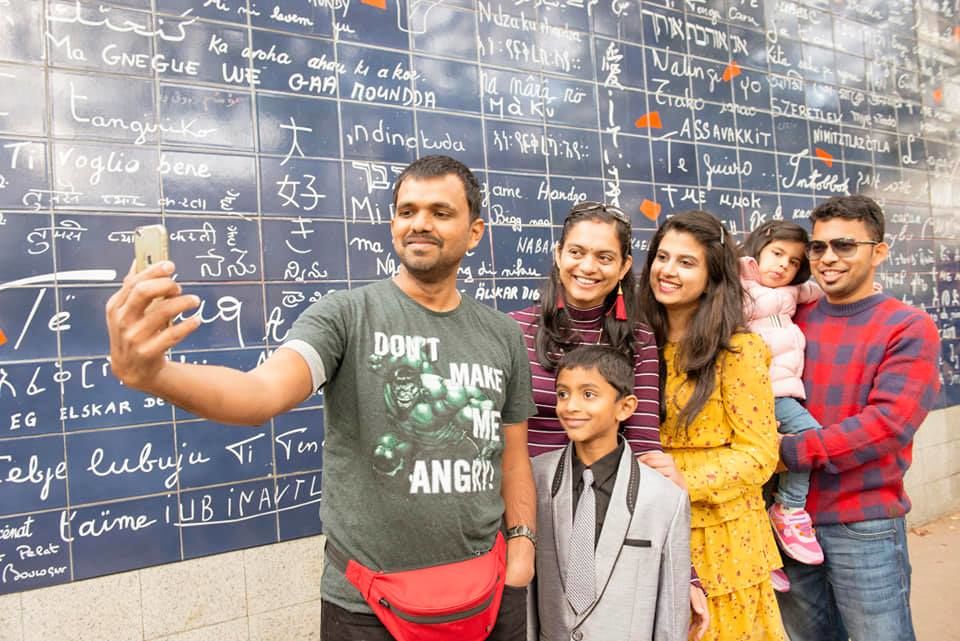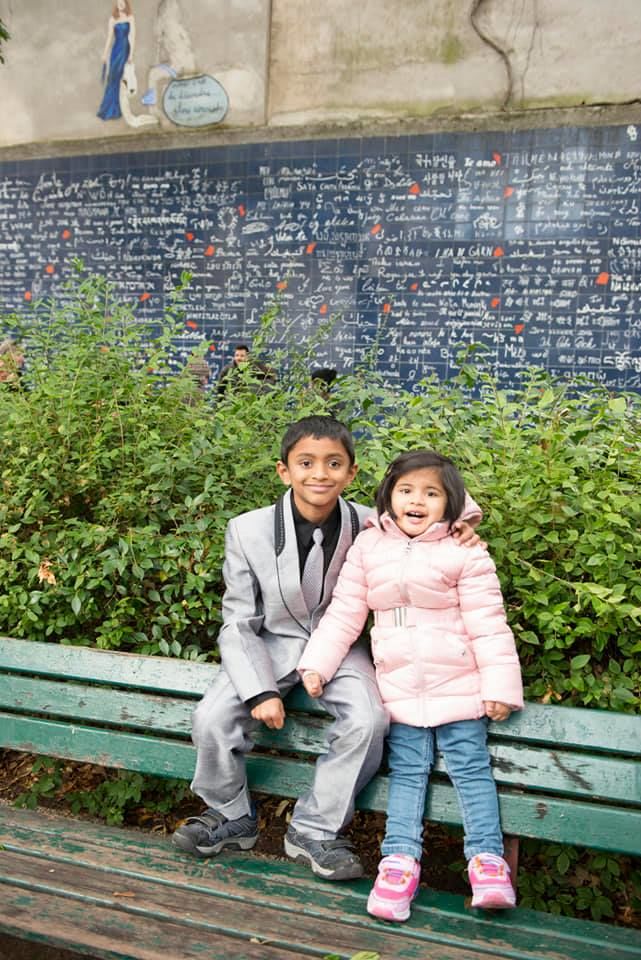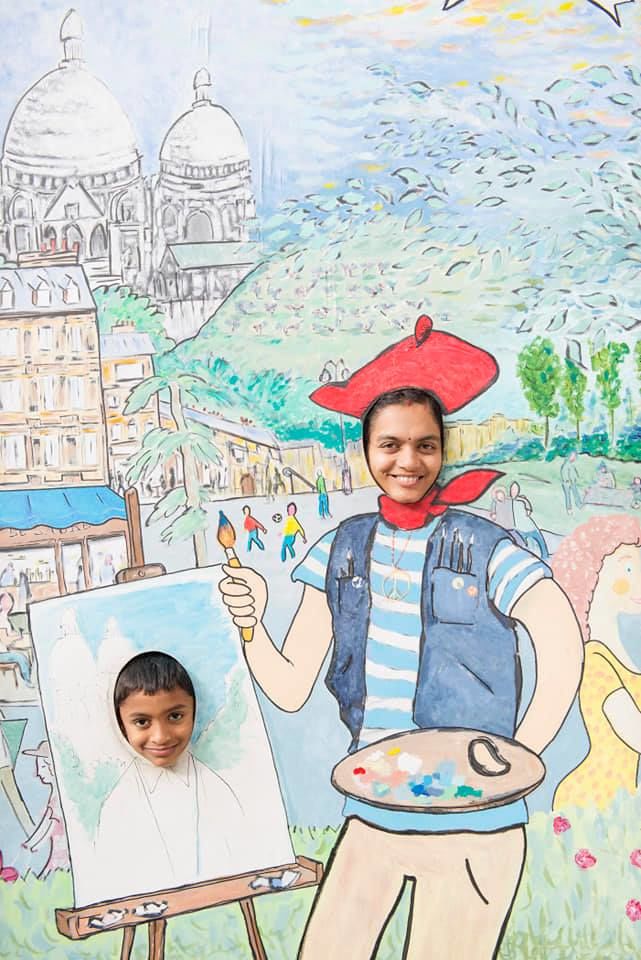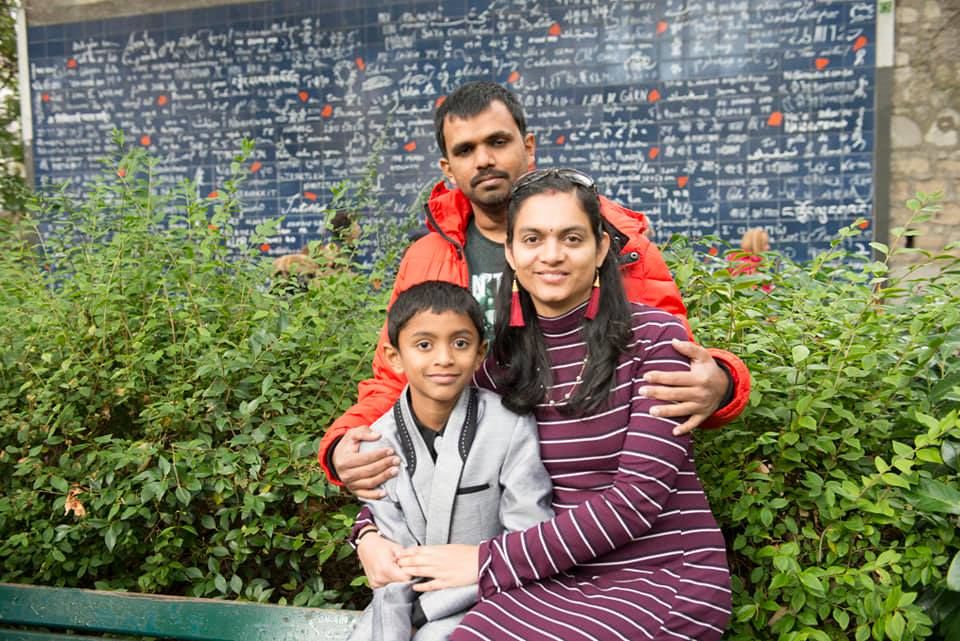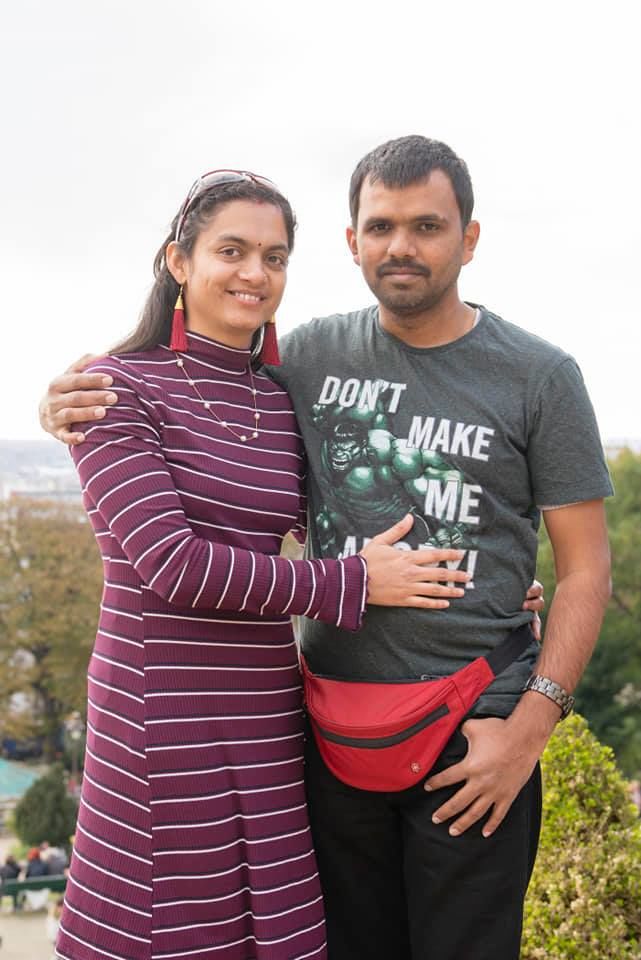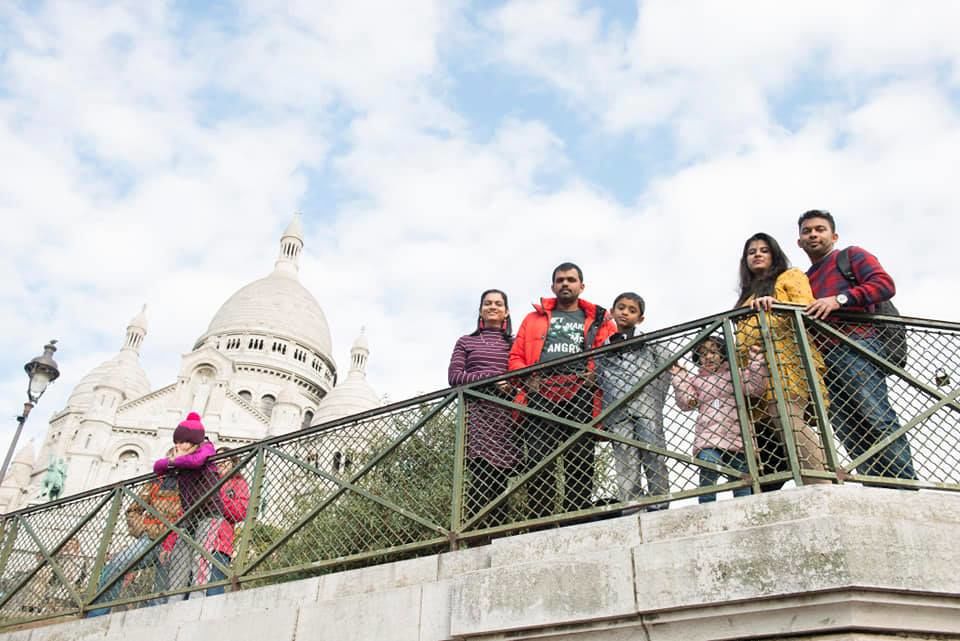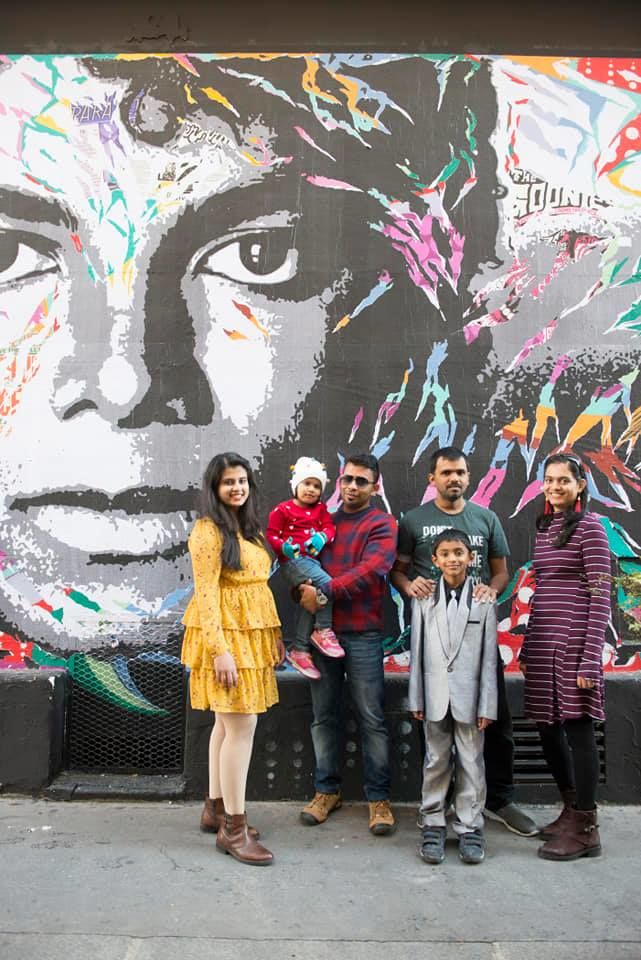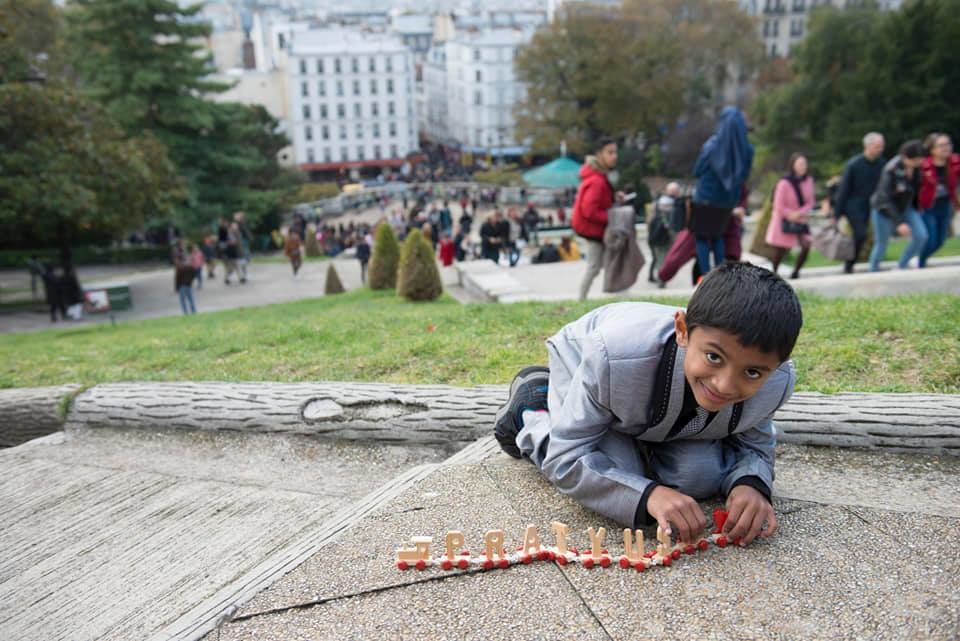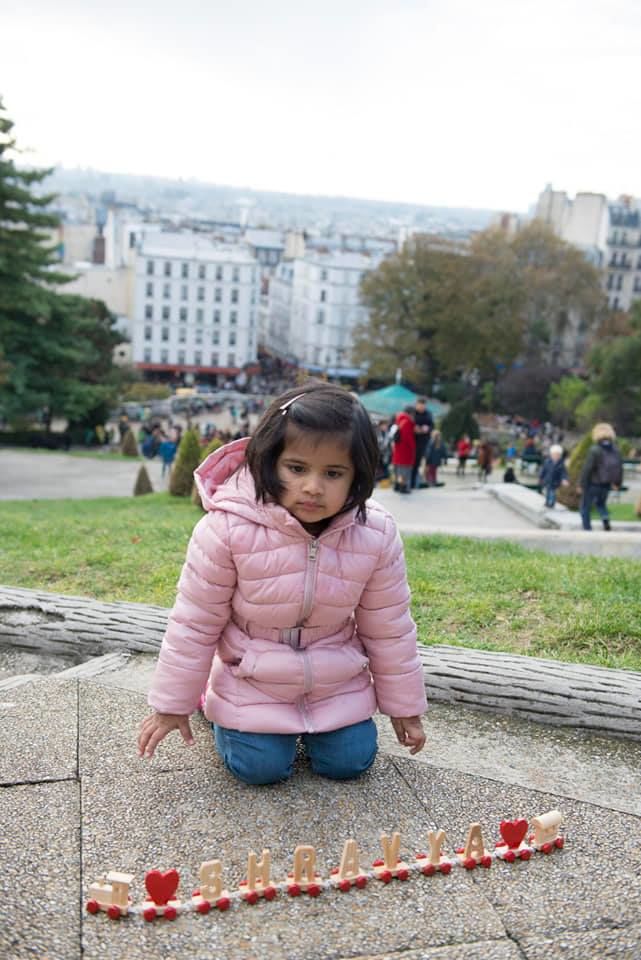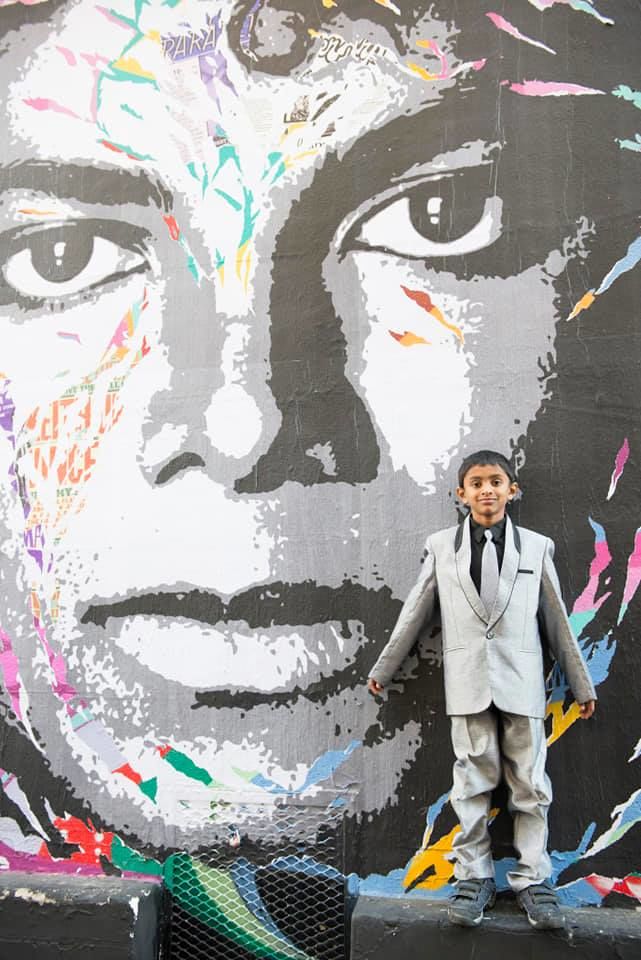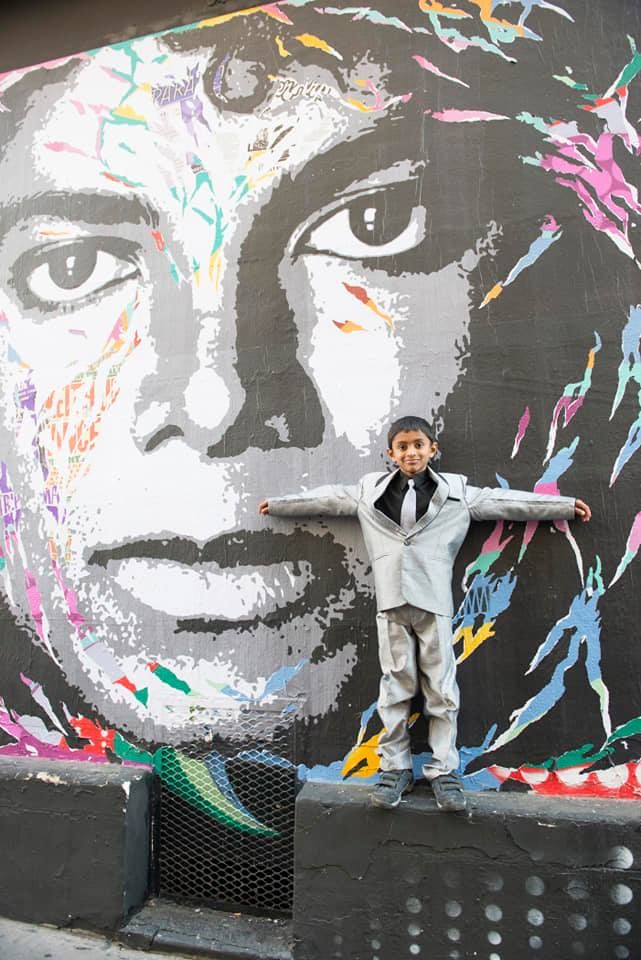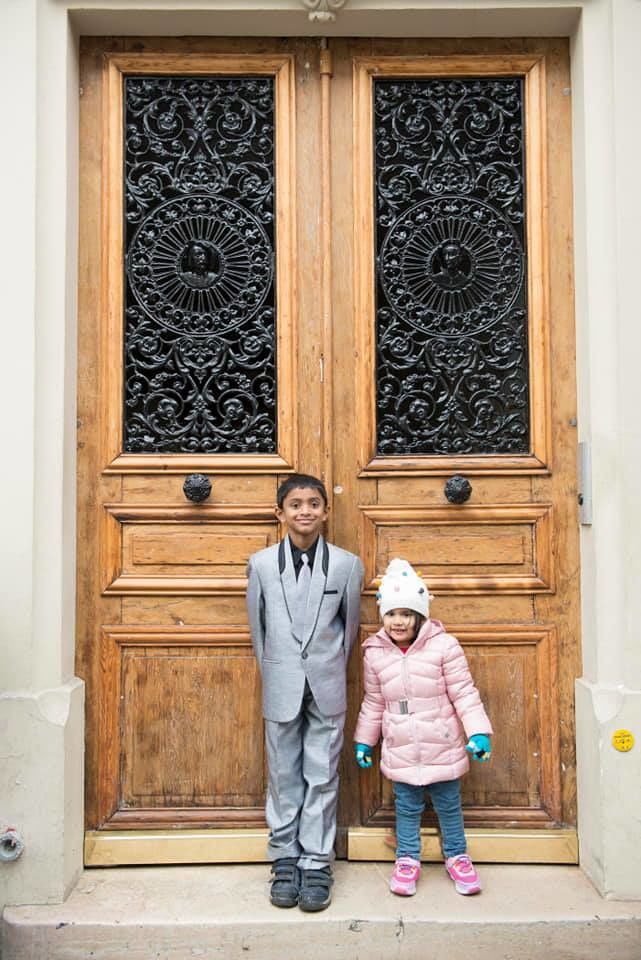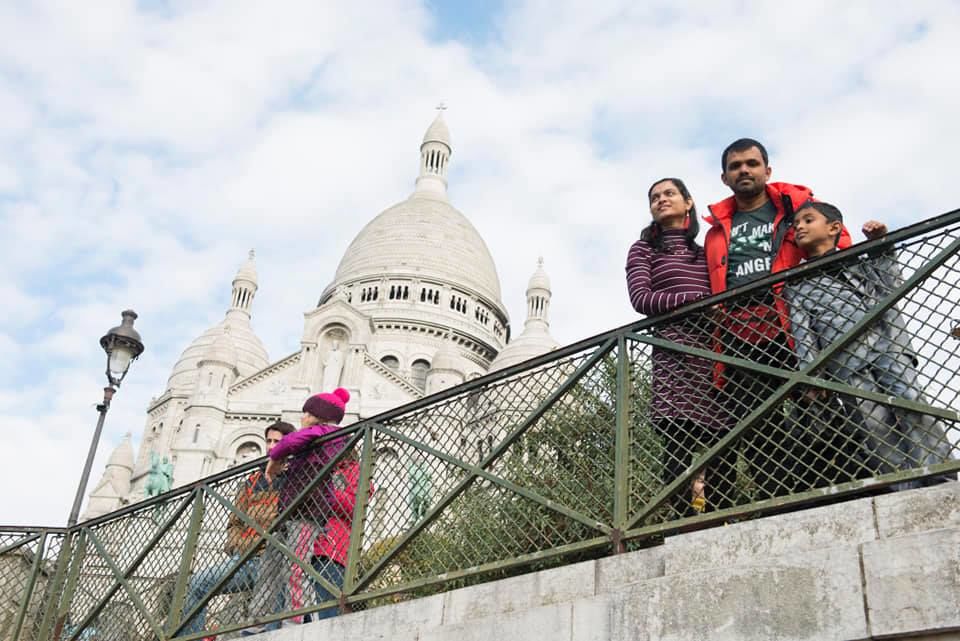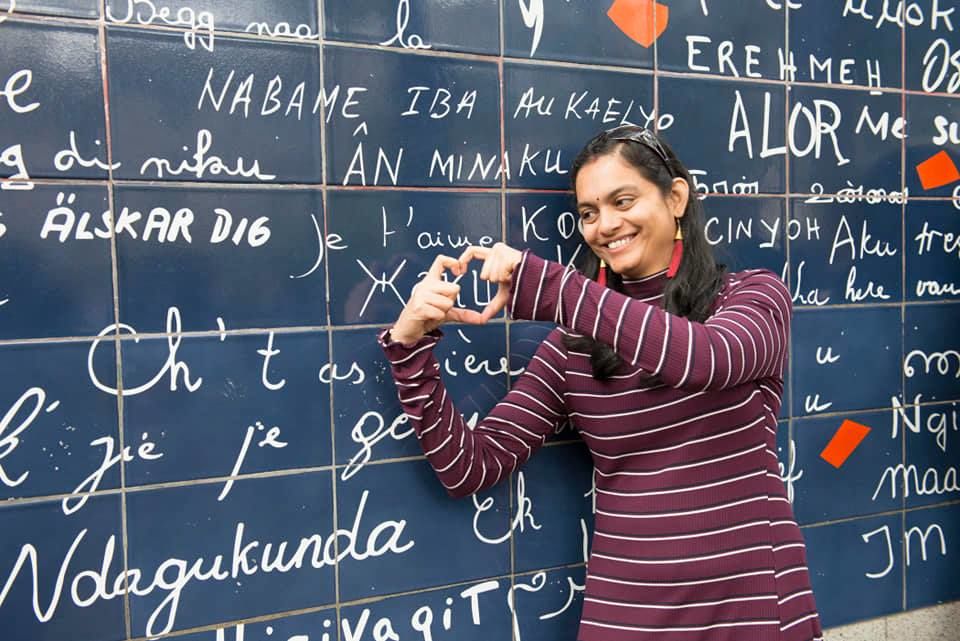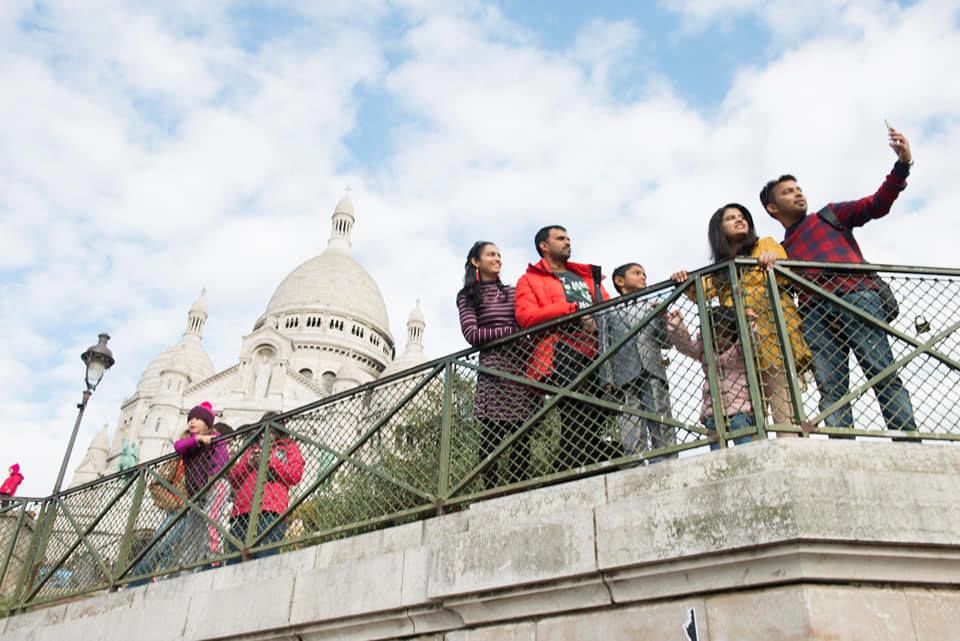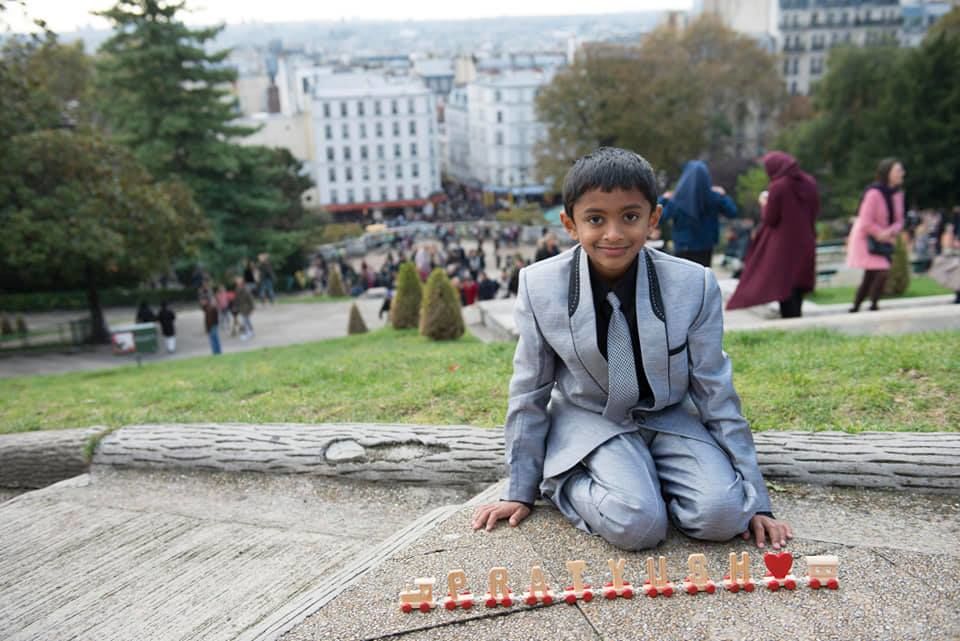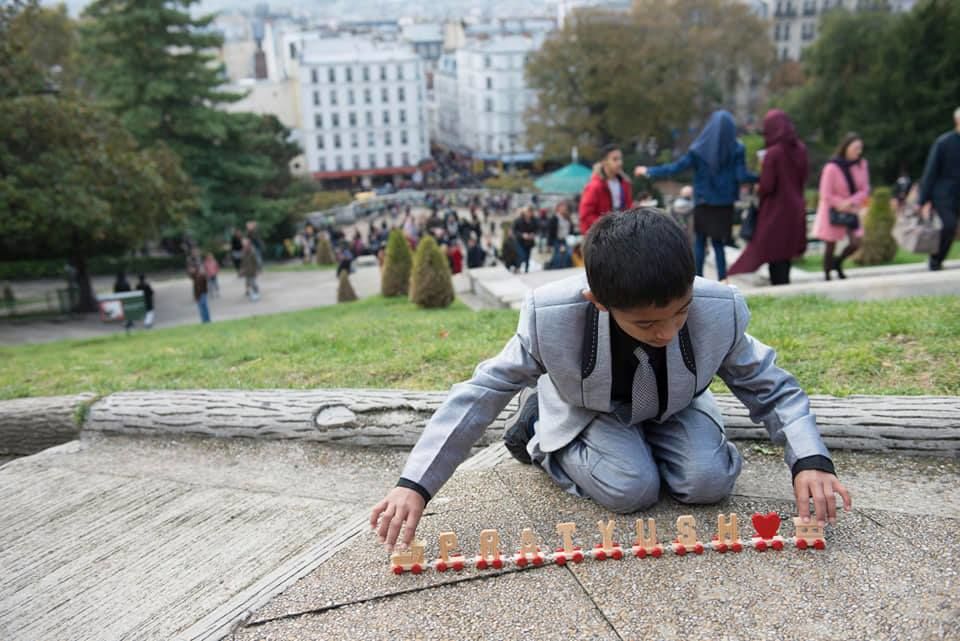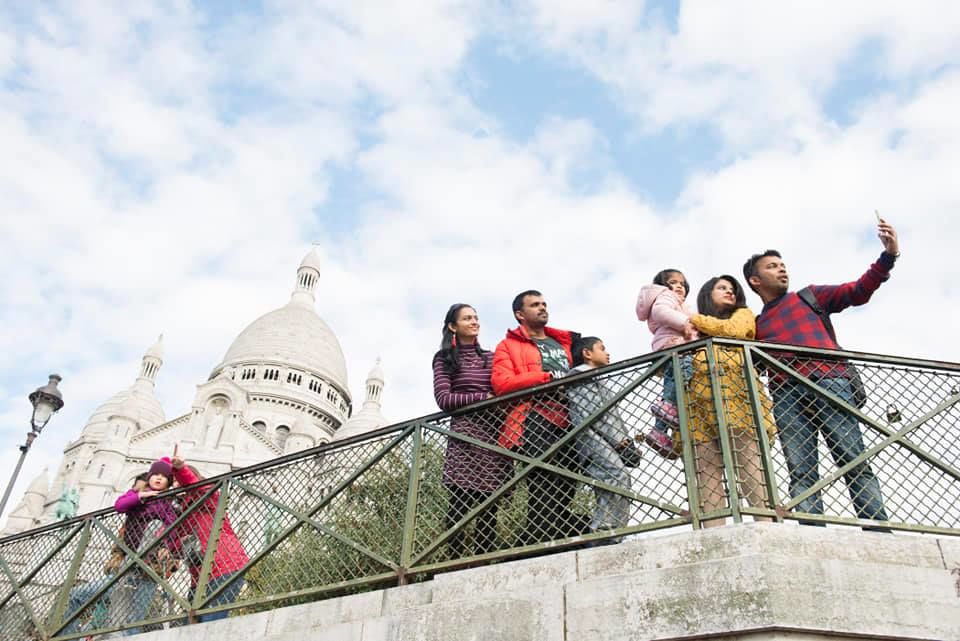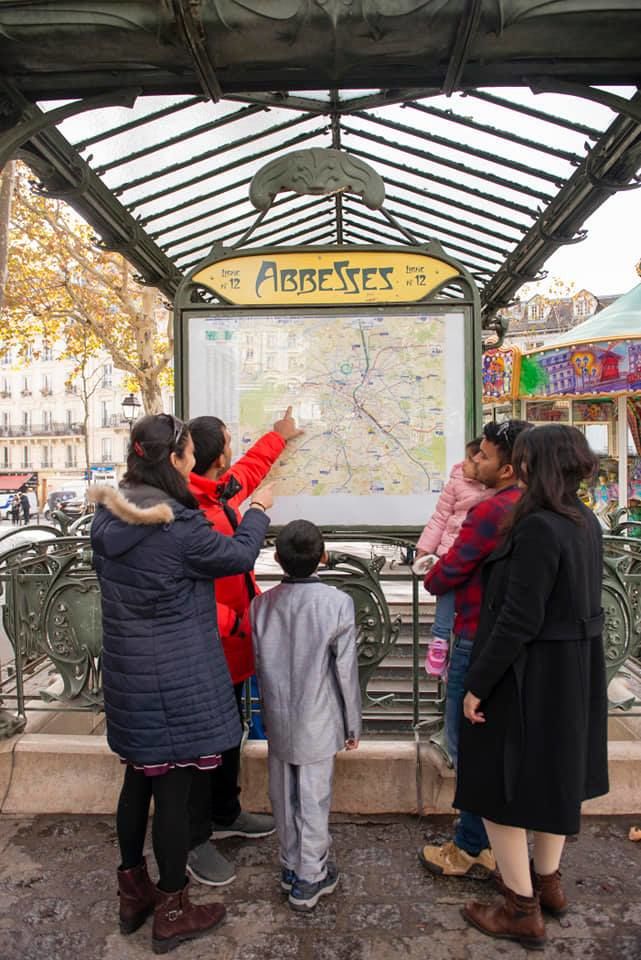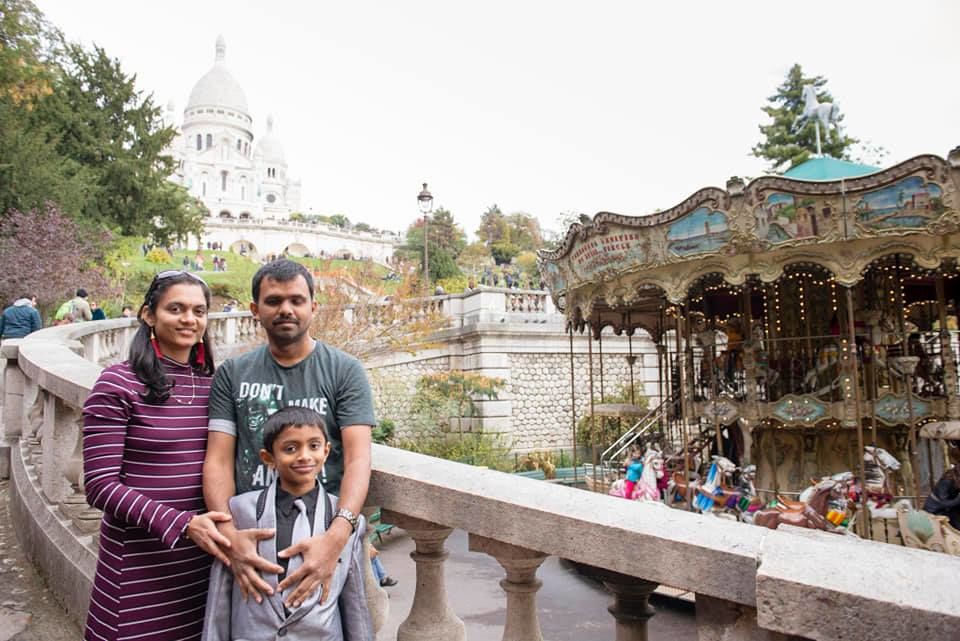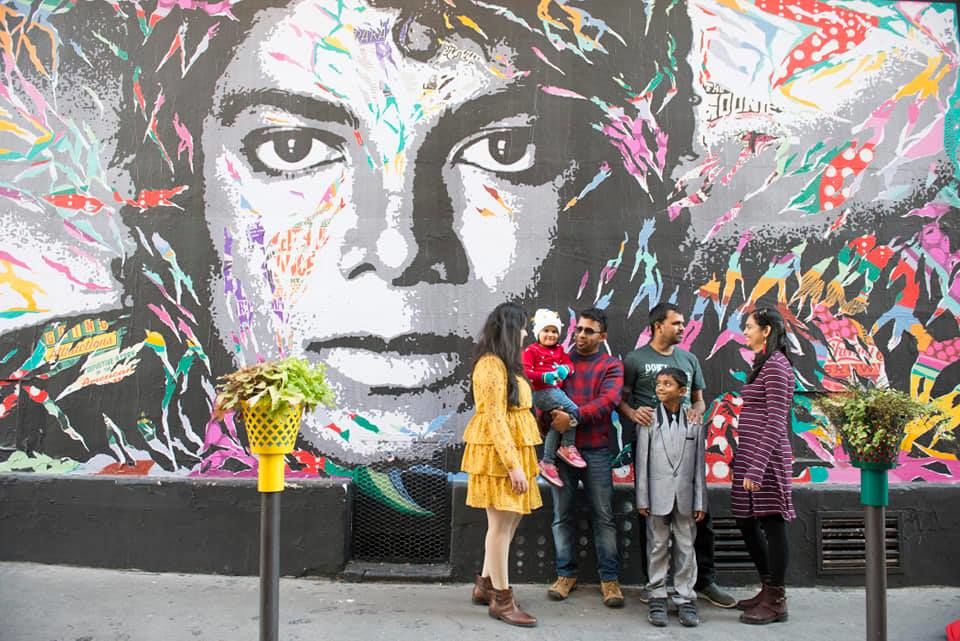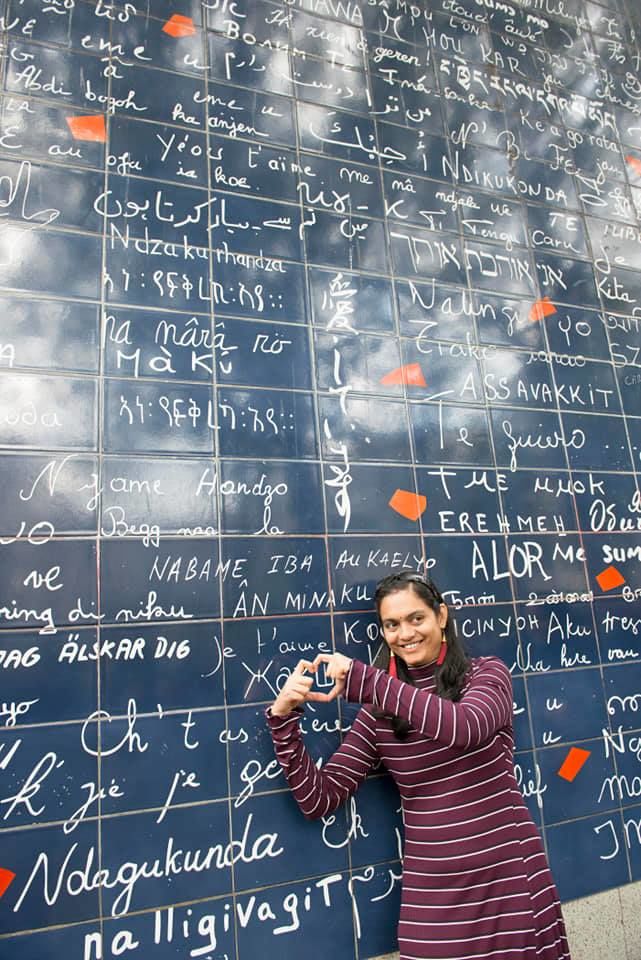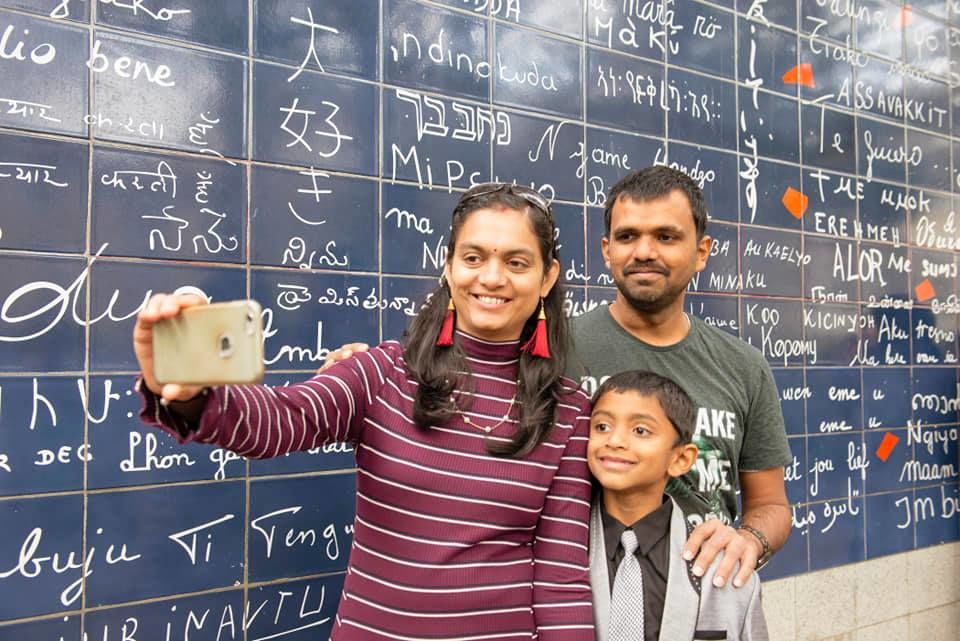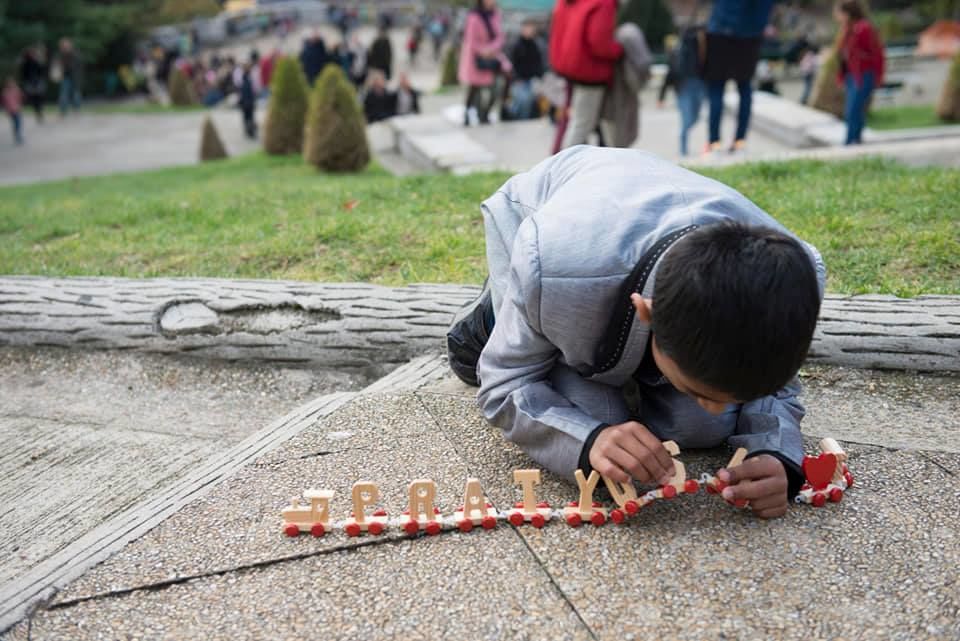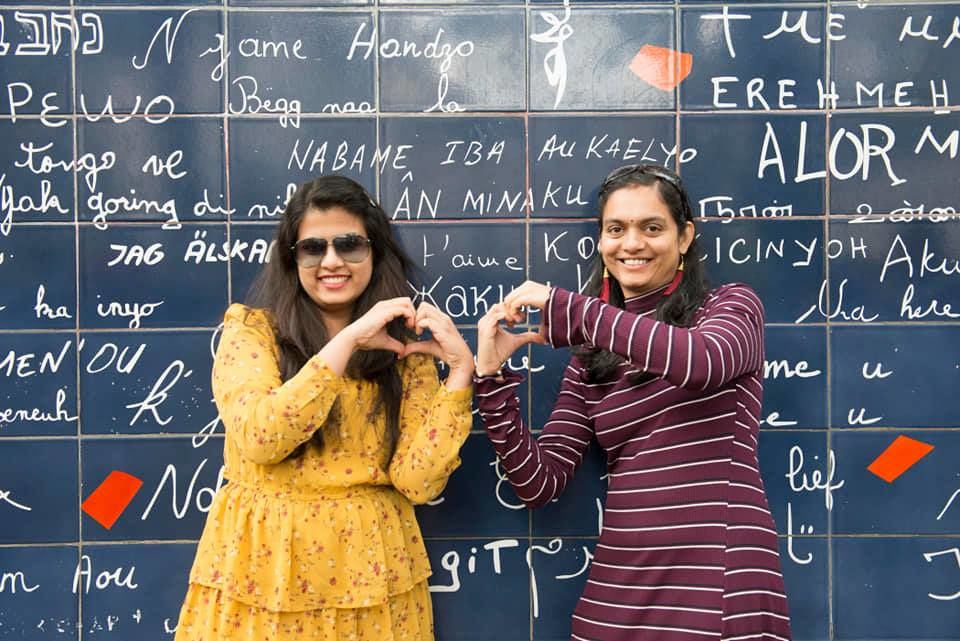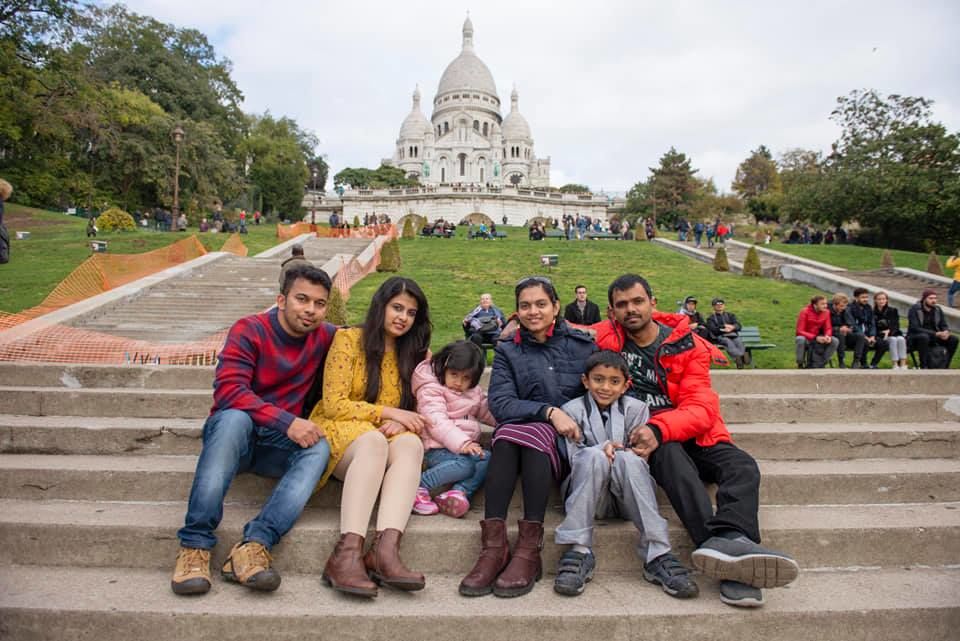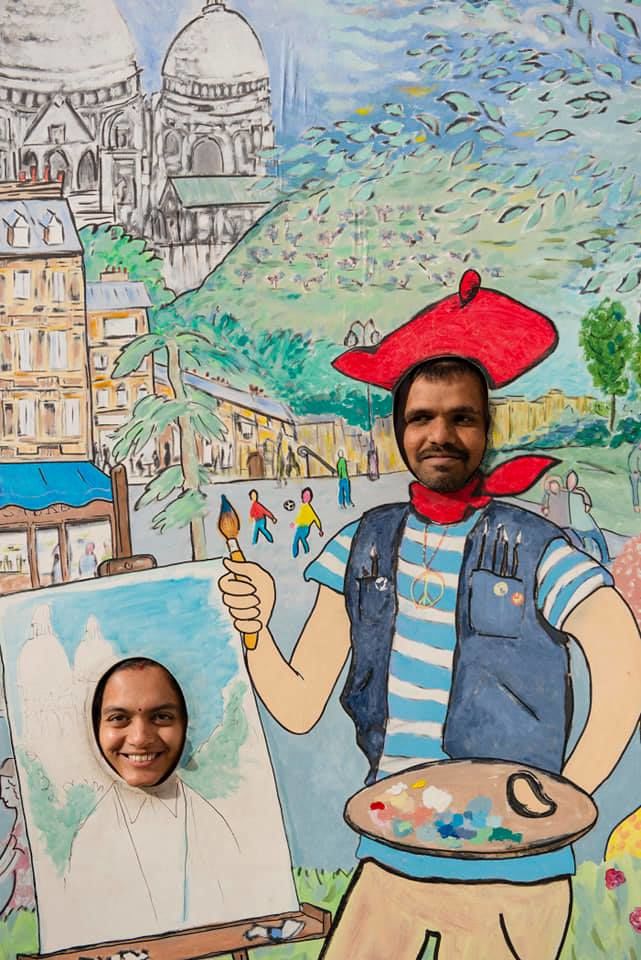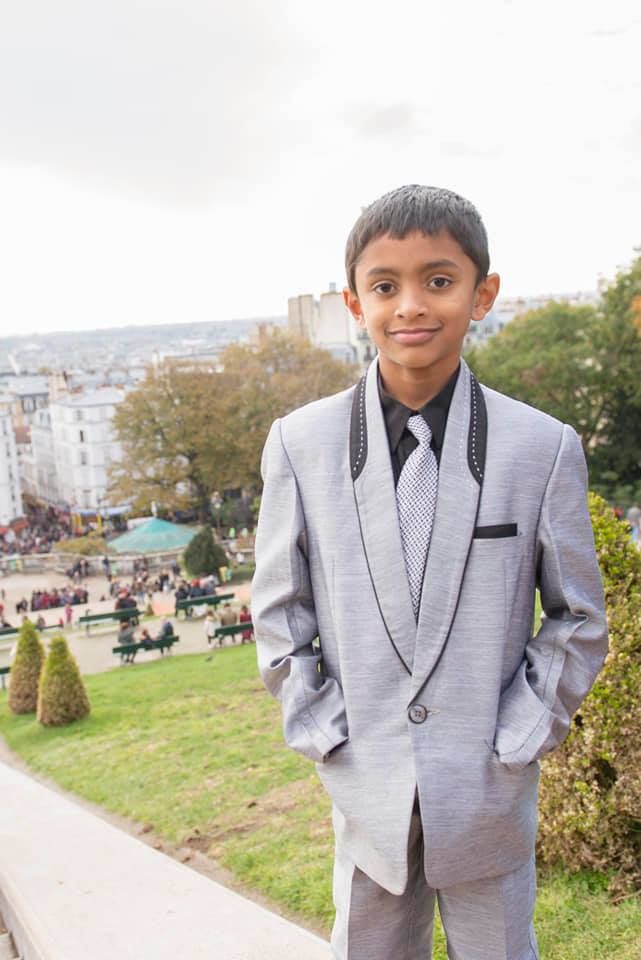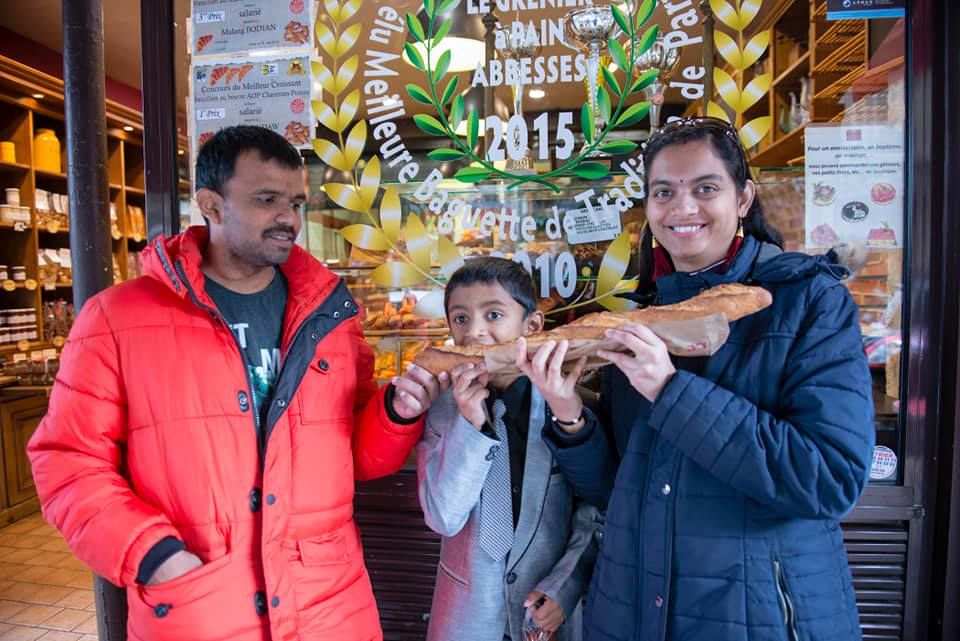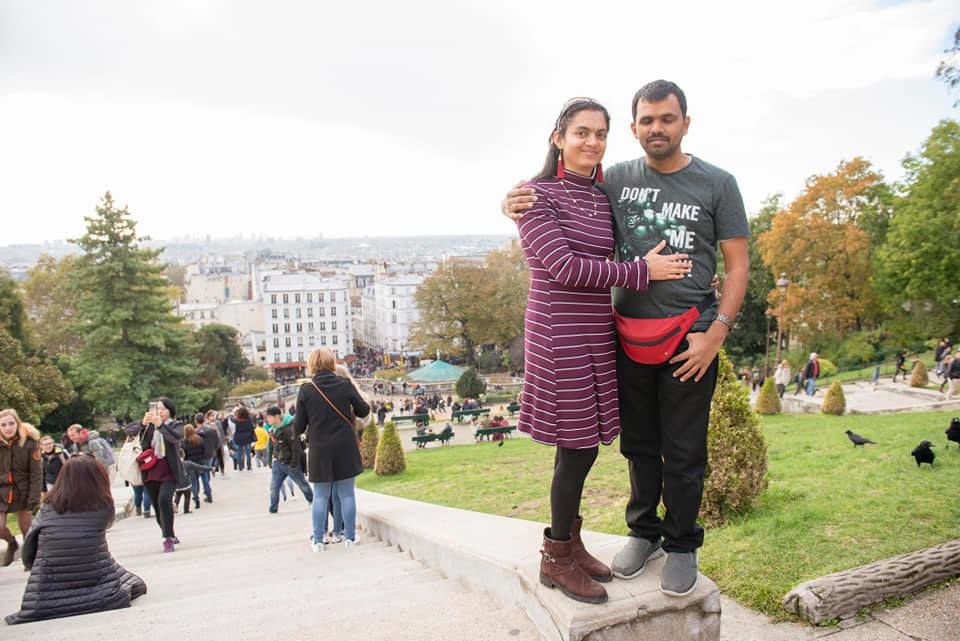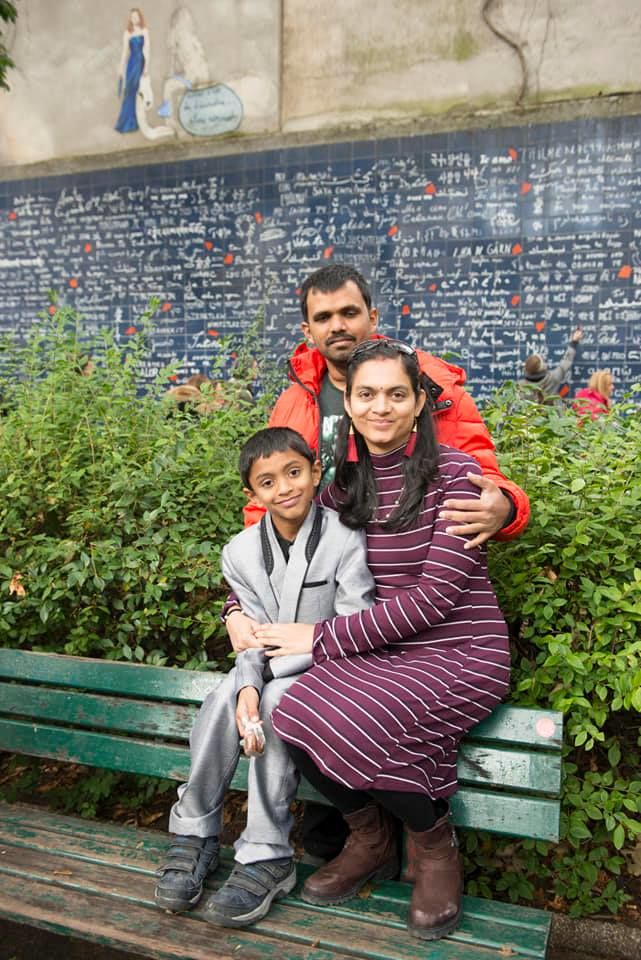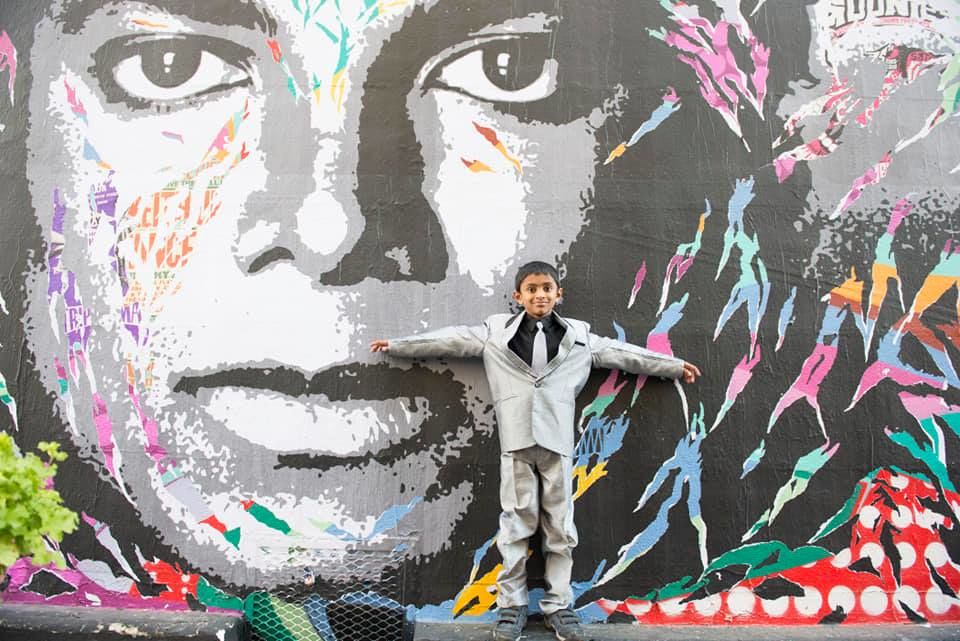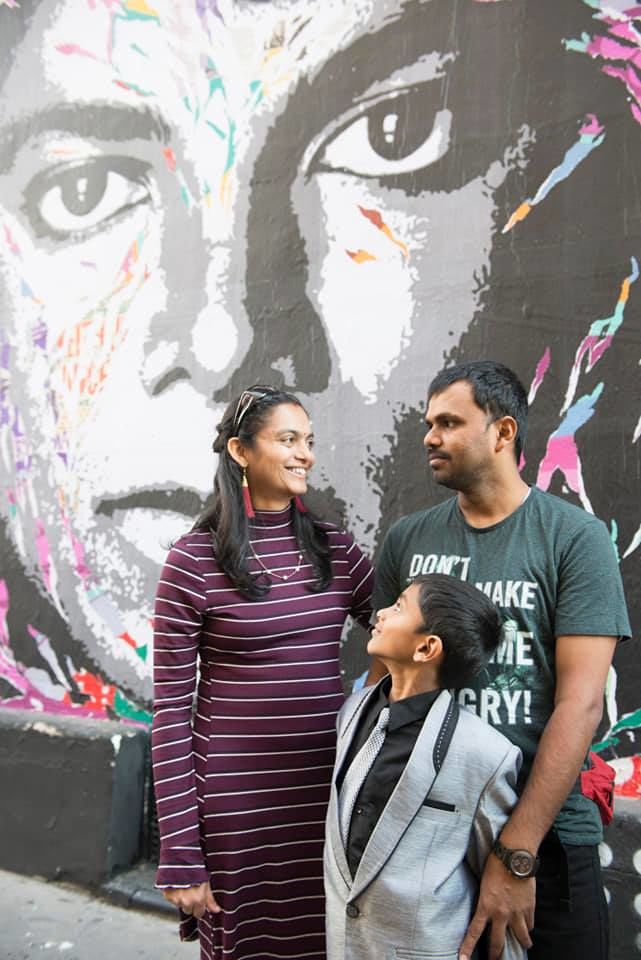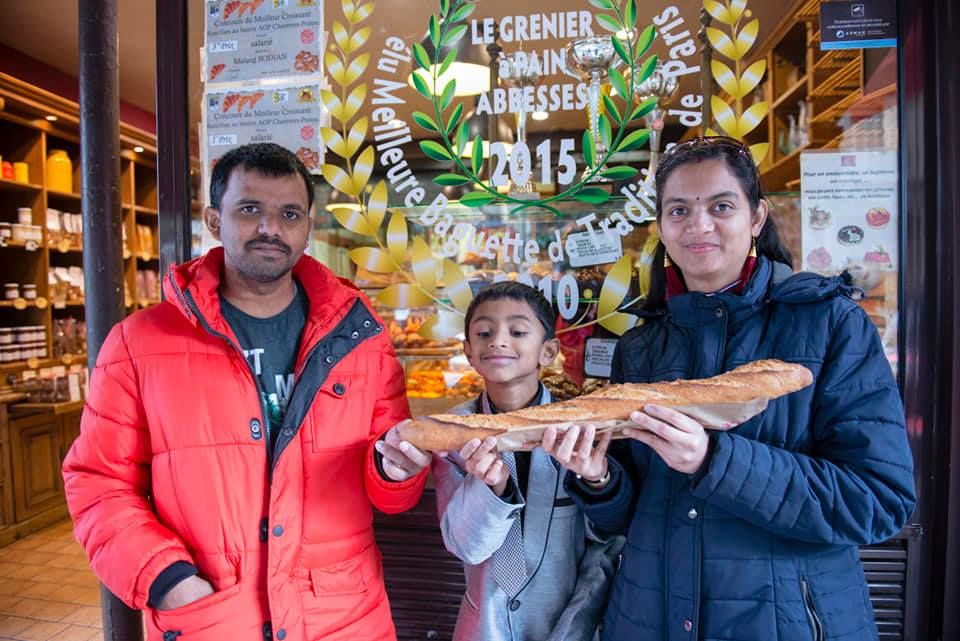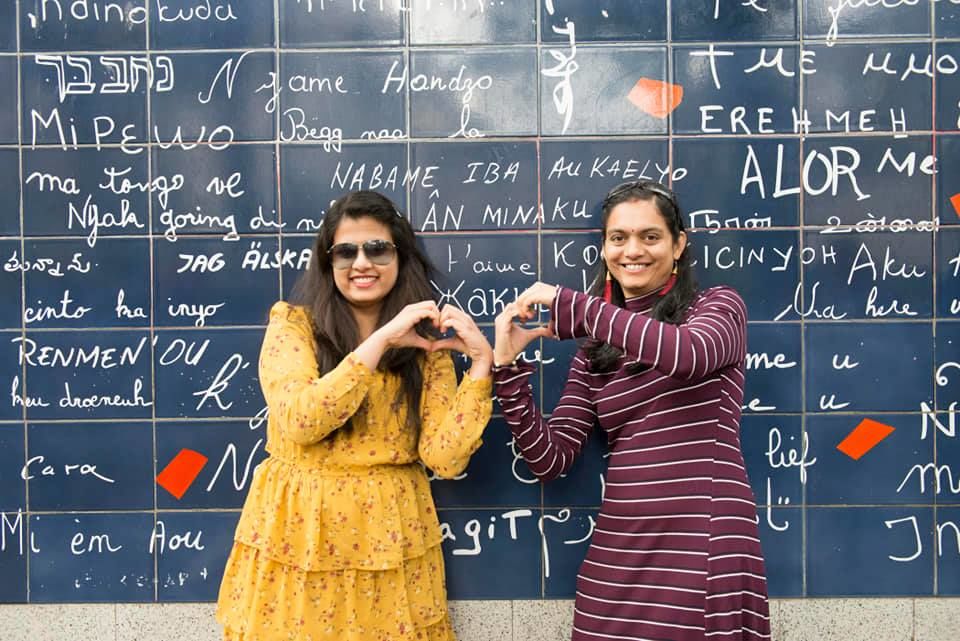 Our guide took some last photos outside the cathedral and left us there wishing us good time for the rest of our trip. This photographer reminded us some photo moments of our wedding and this was the first time after few years of wedding, we were posing for couple photographs:) and we finally also got some good family and friends photos together.
From Montmarte, we directly went to Louvre Museum. It is the world's largest art museum. No one was interested to go inside and hence we did some more photo shoots in this beautiful Louvre and headed to Notre Dame cathedral.The cathedral is widely considered to be one of the finest examples of French Gothic architecture. Here also, the line to go inside of the cathedral was too long and hence we only took photos from outside.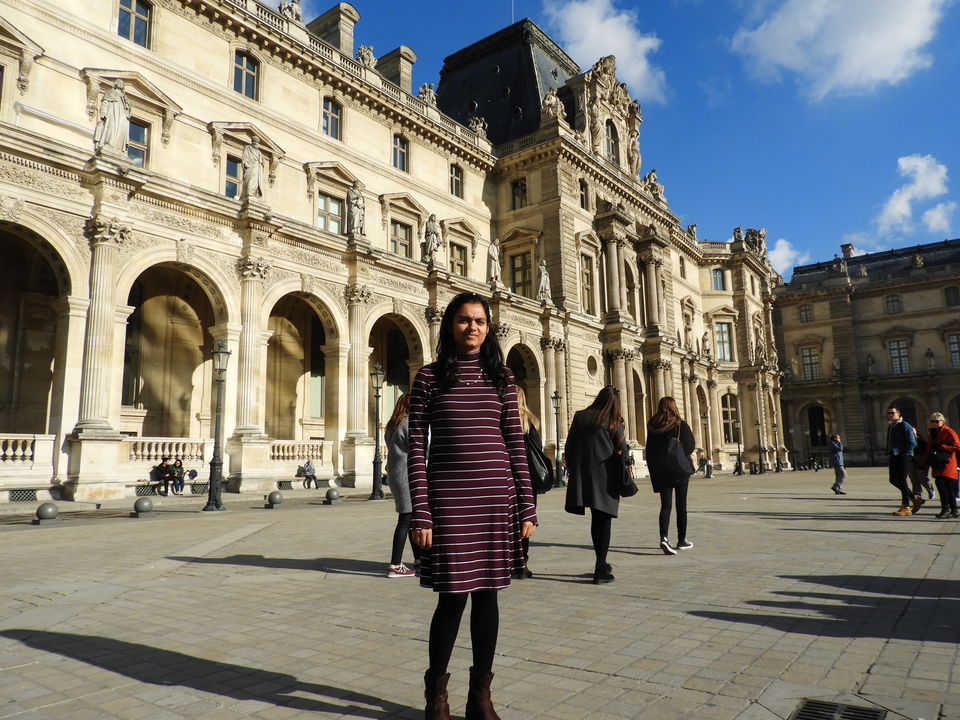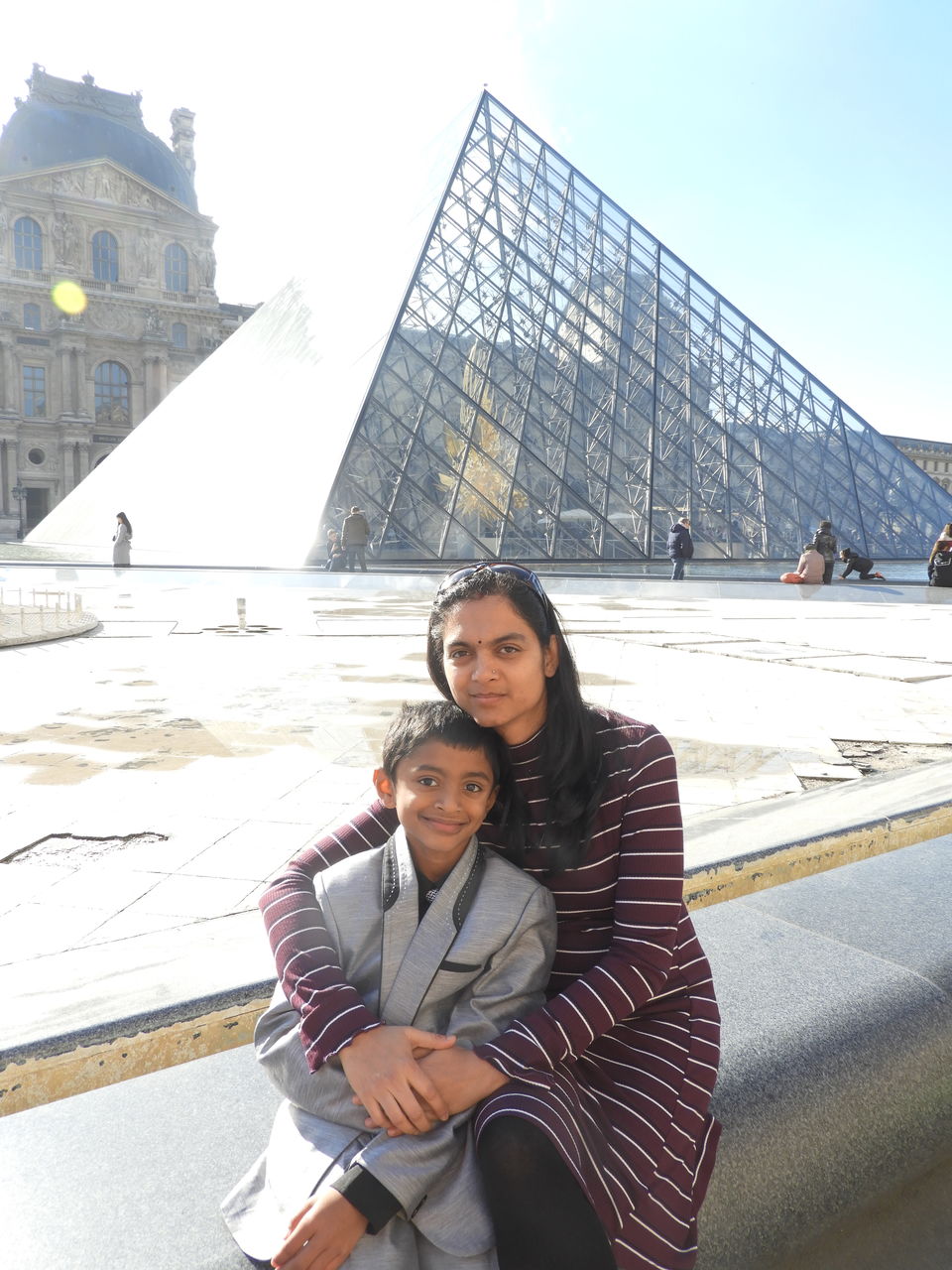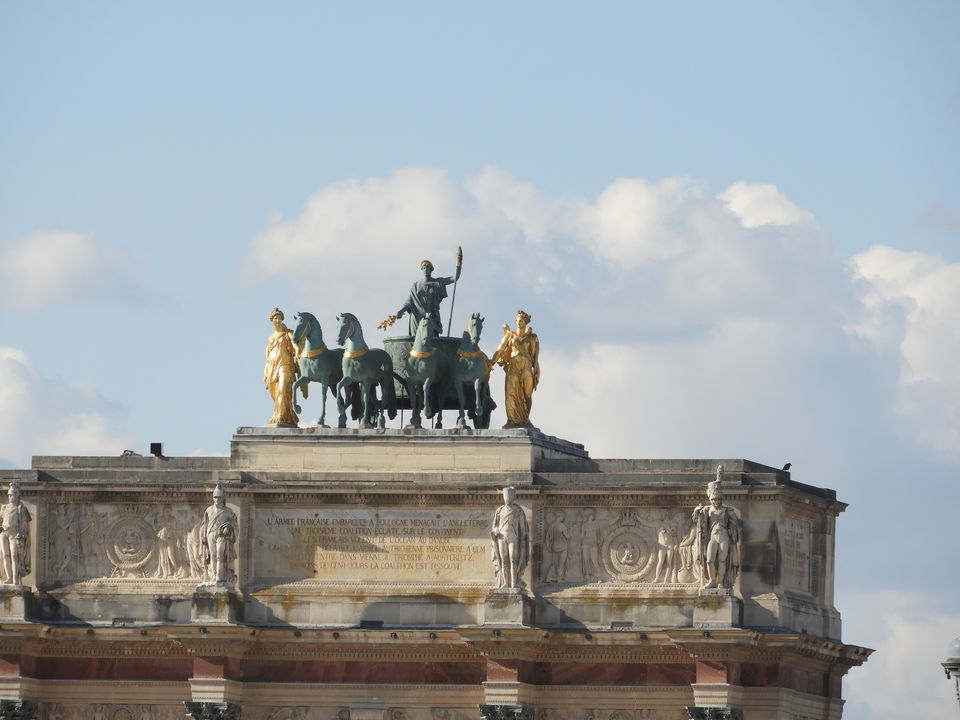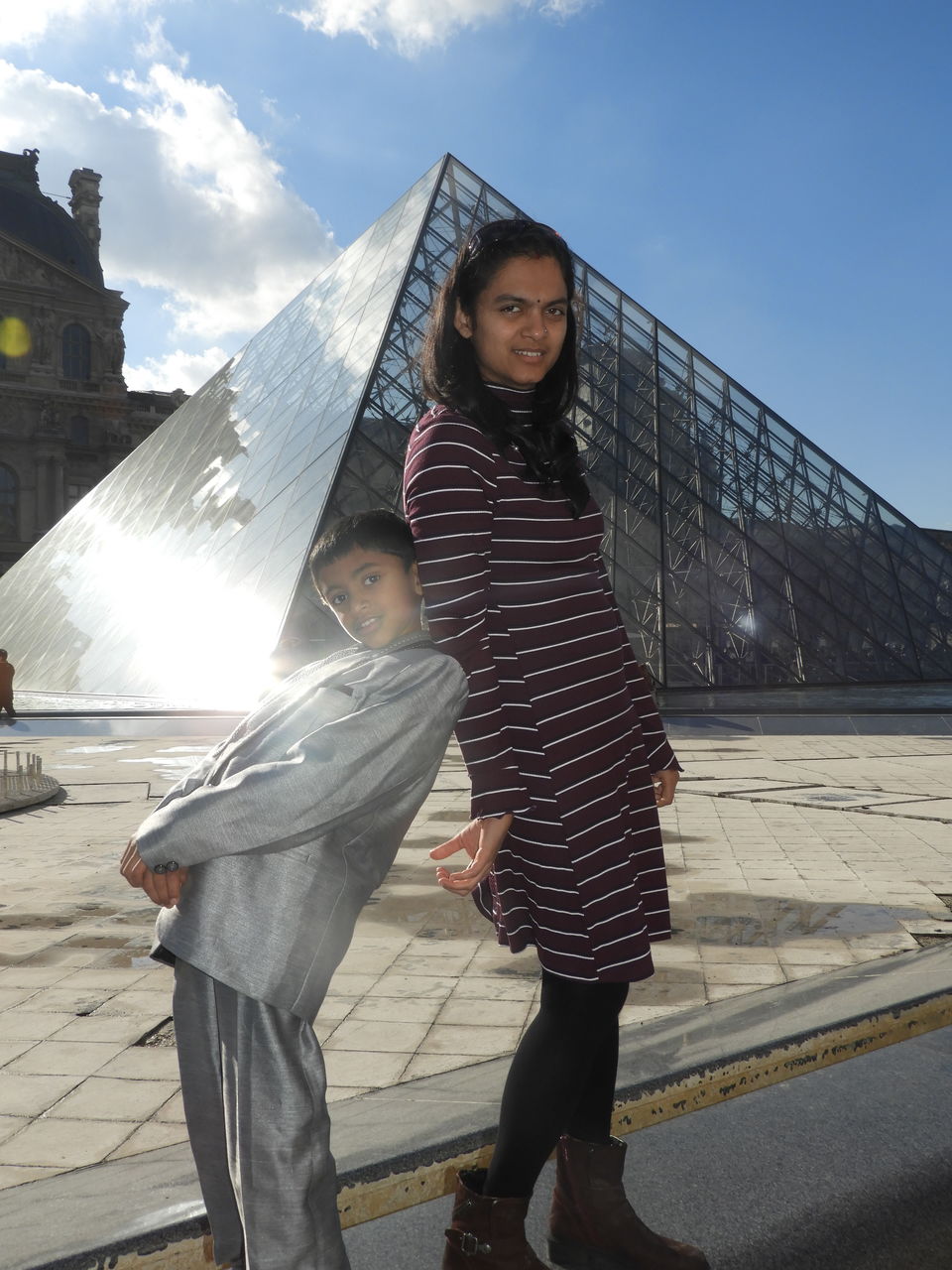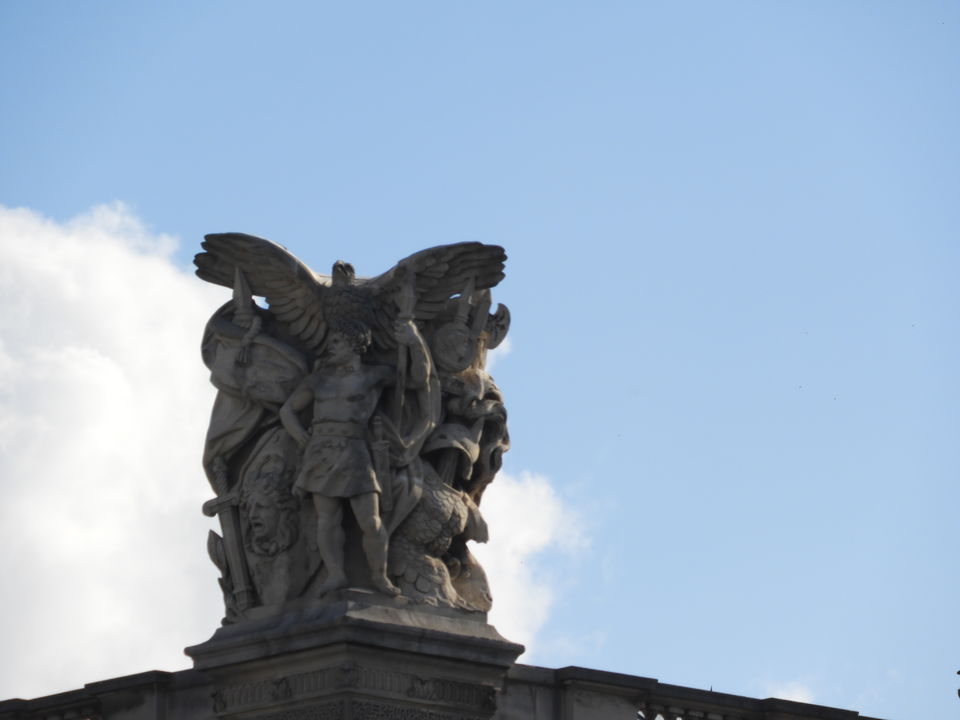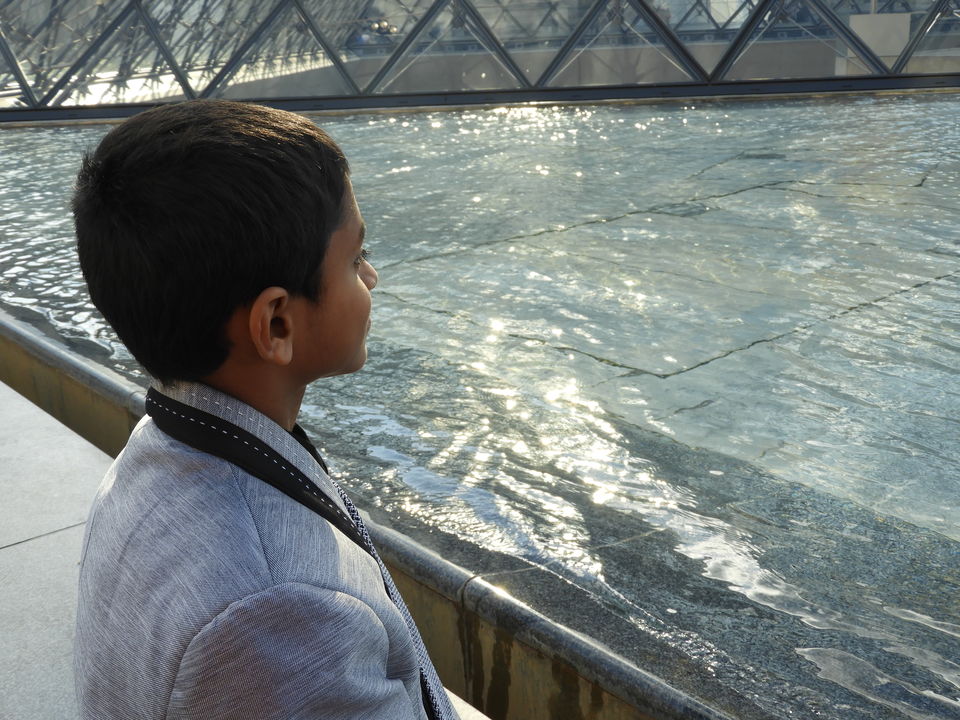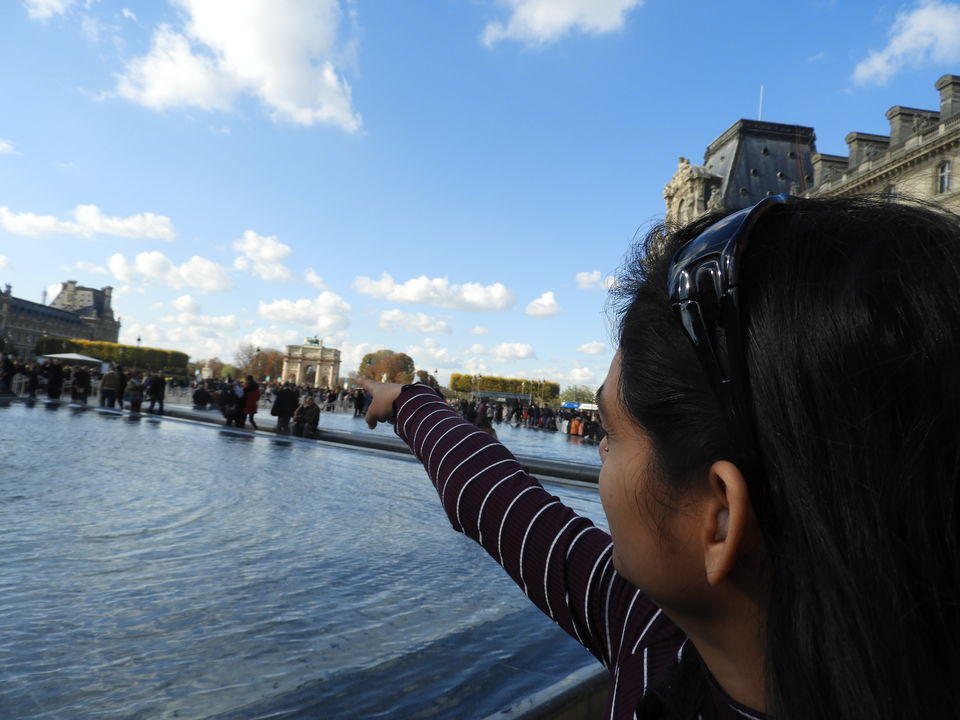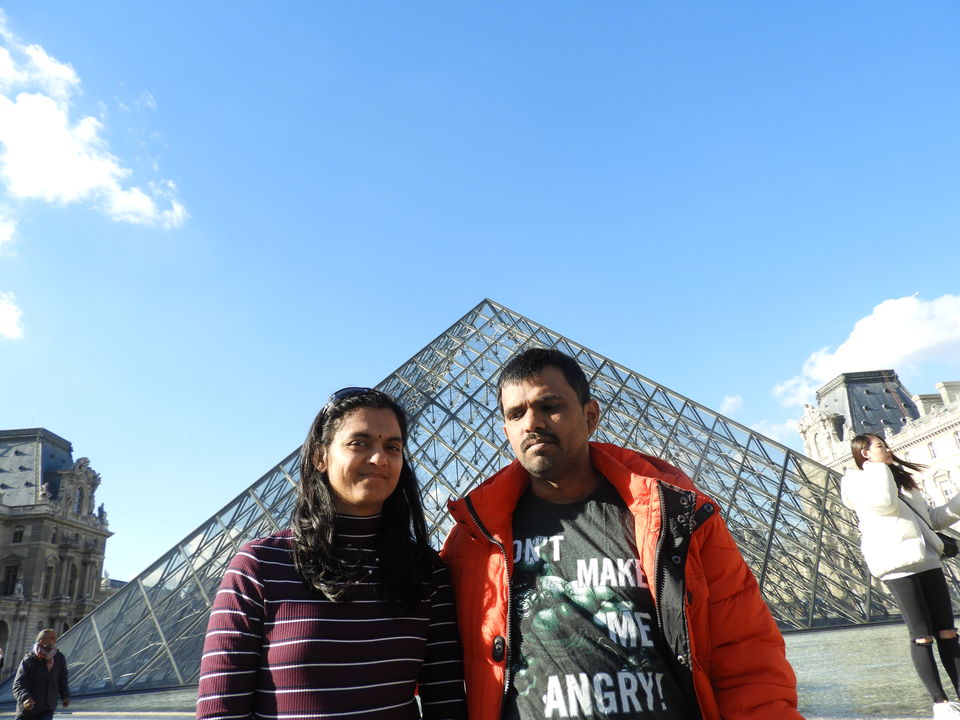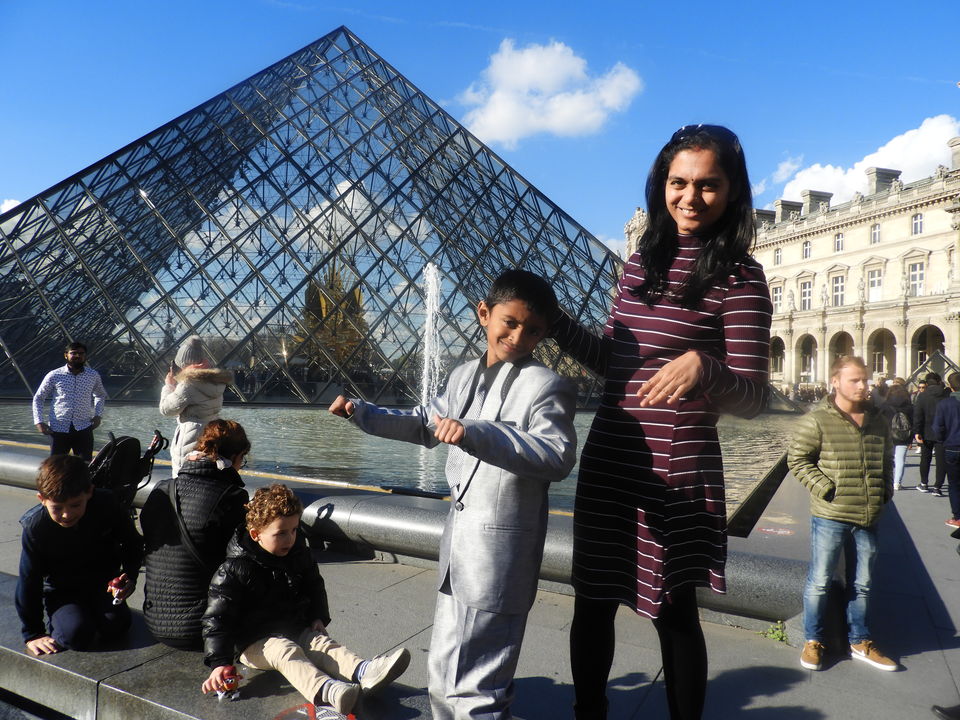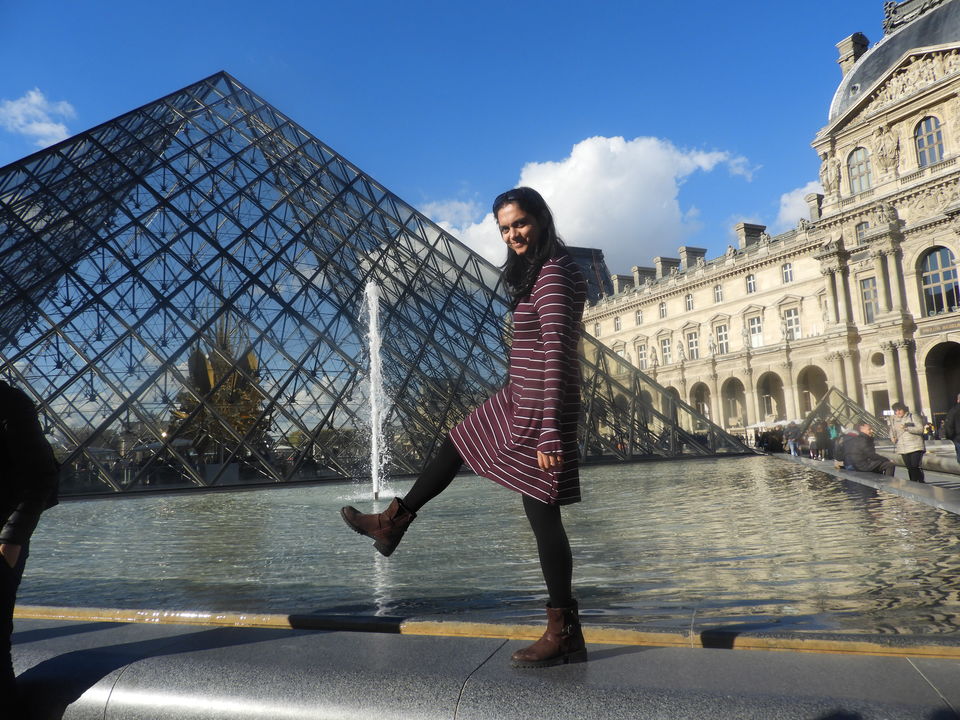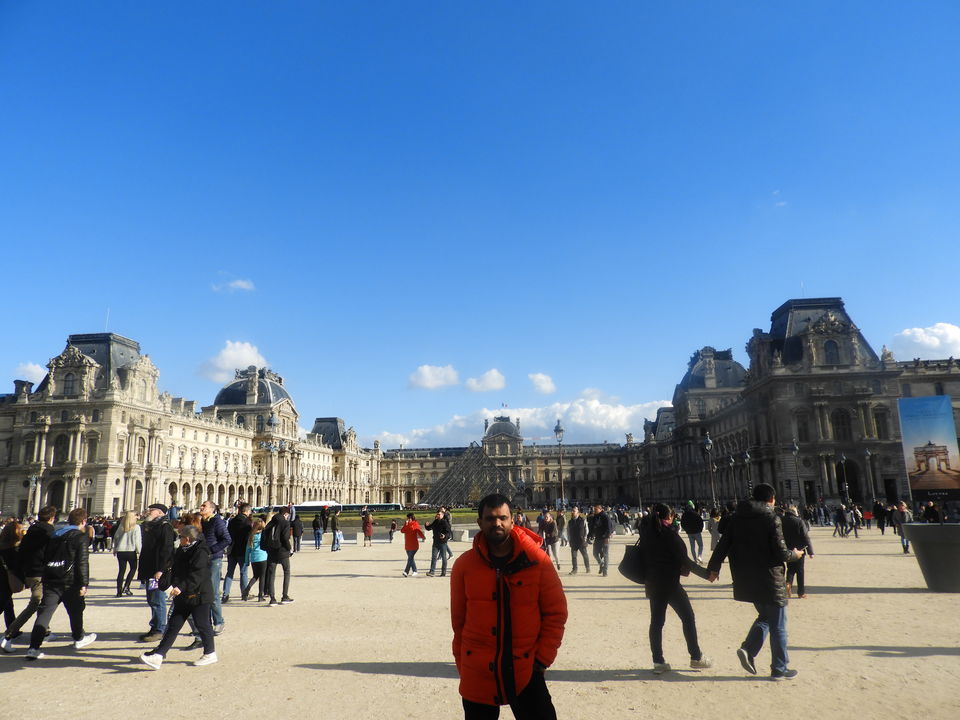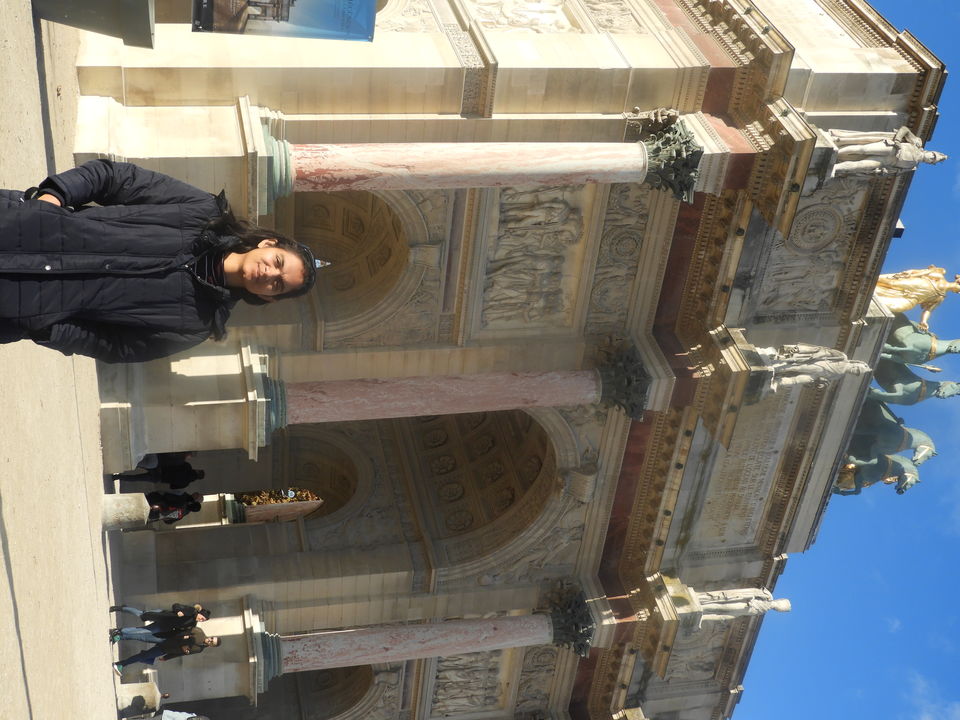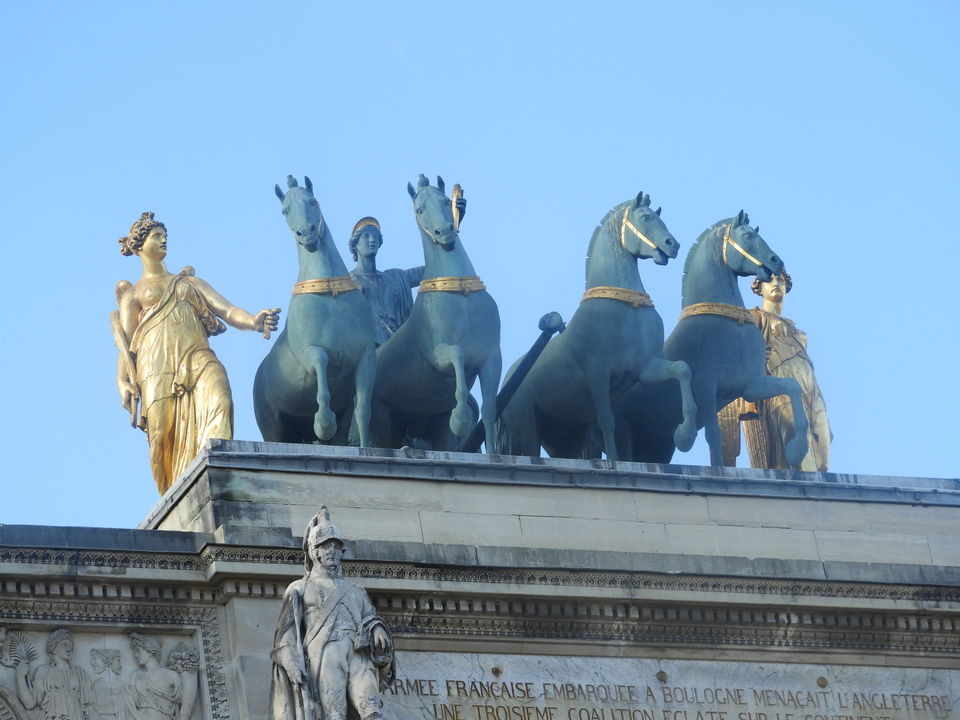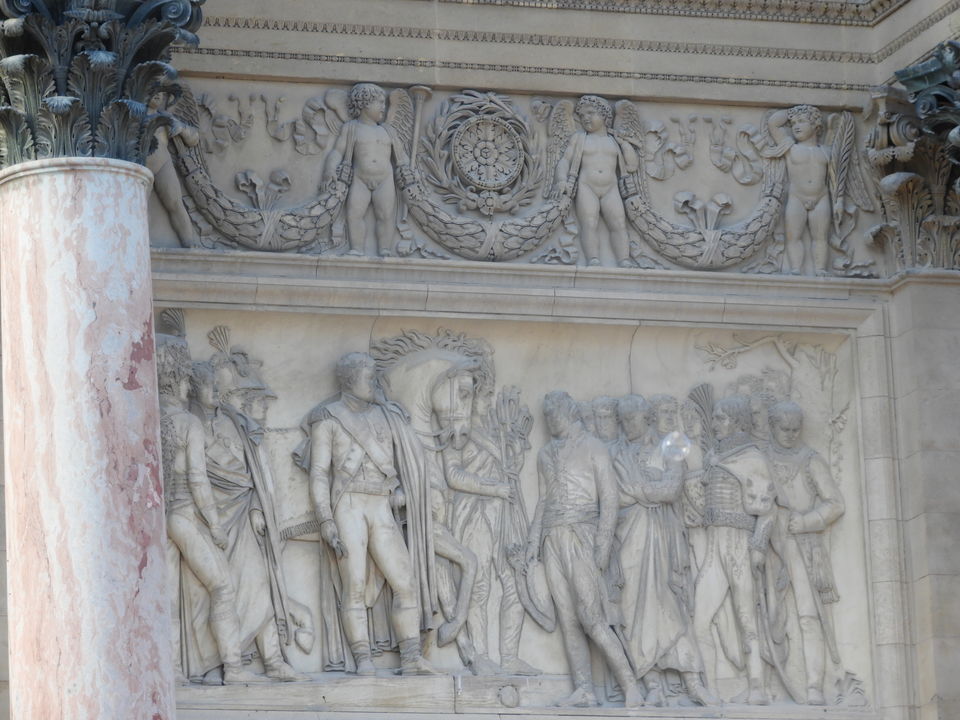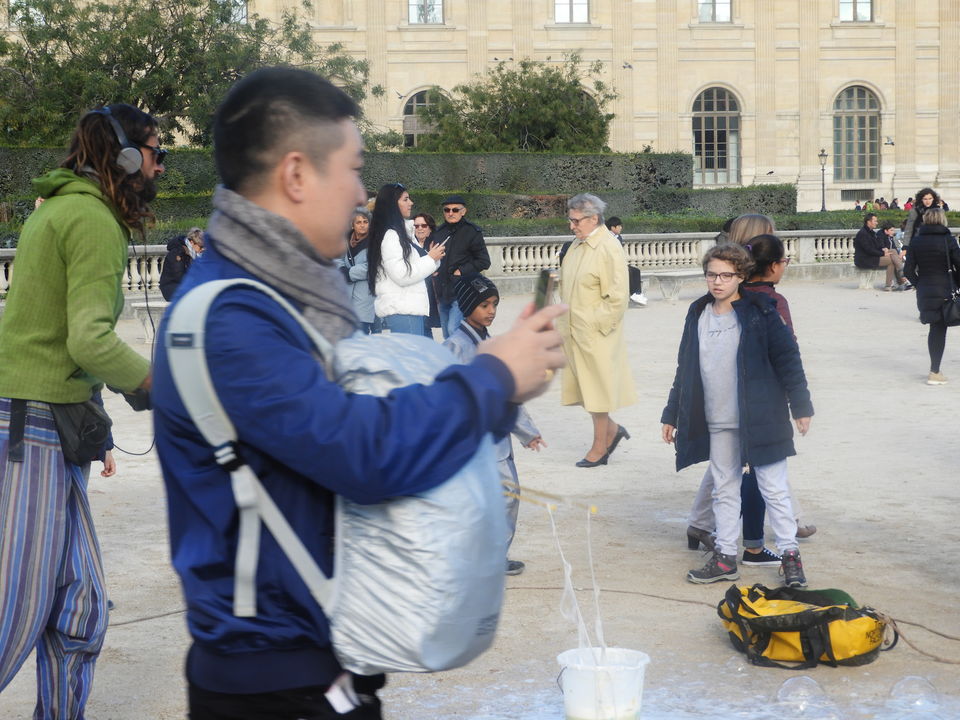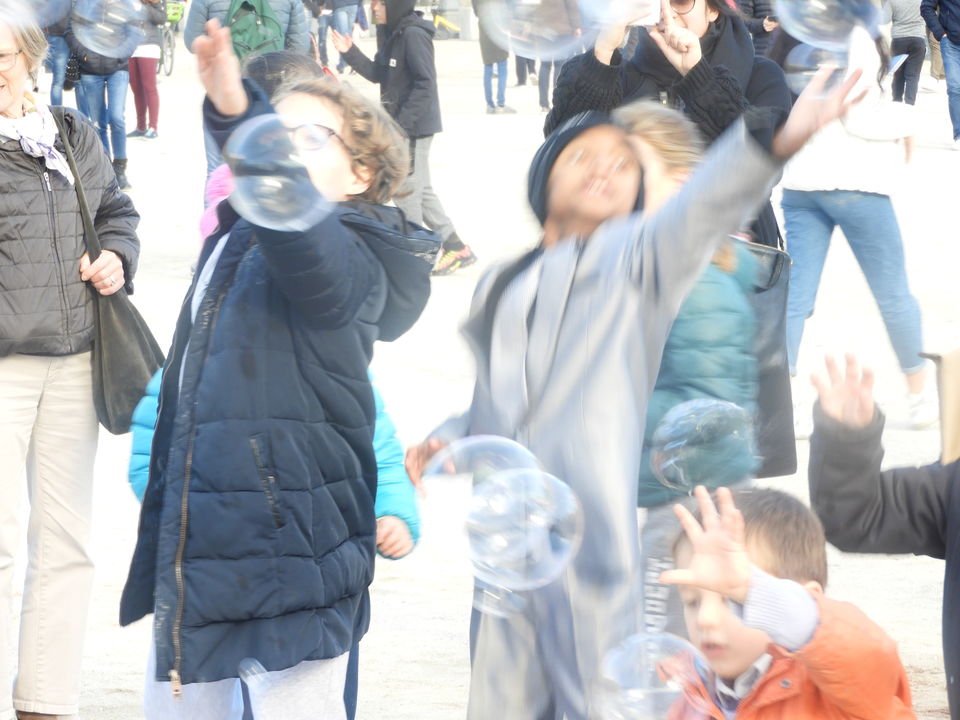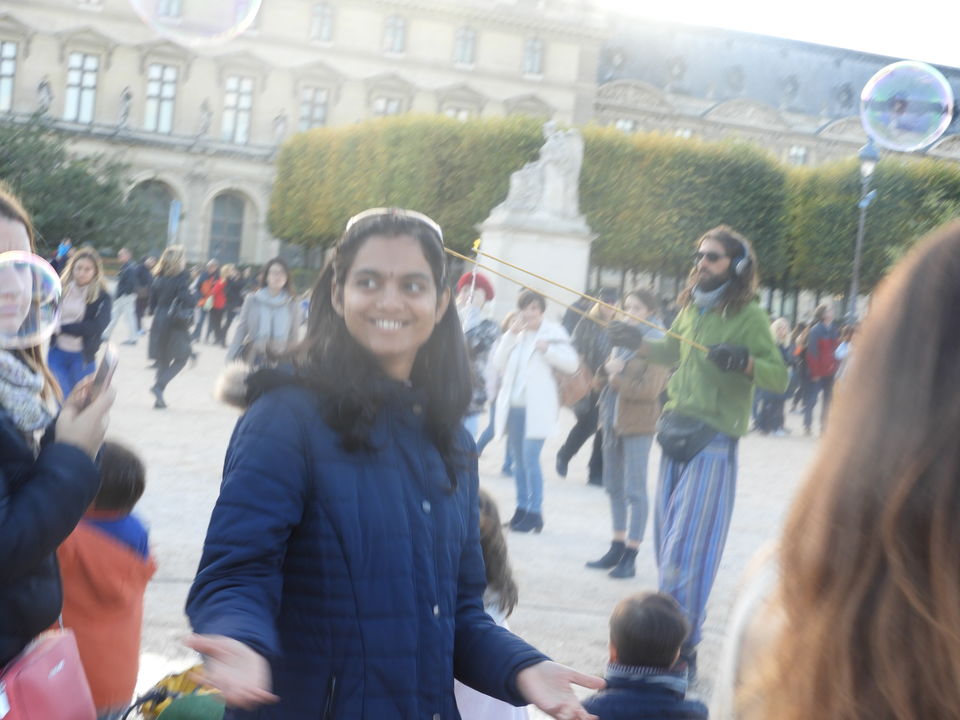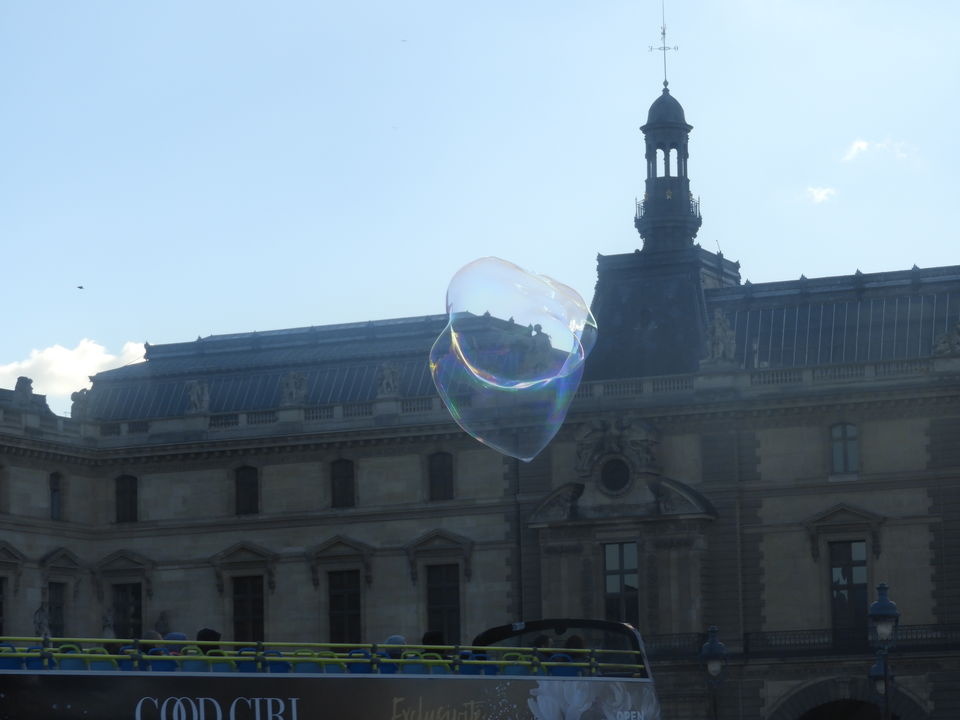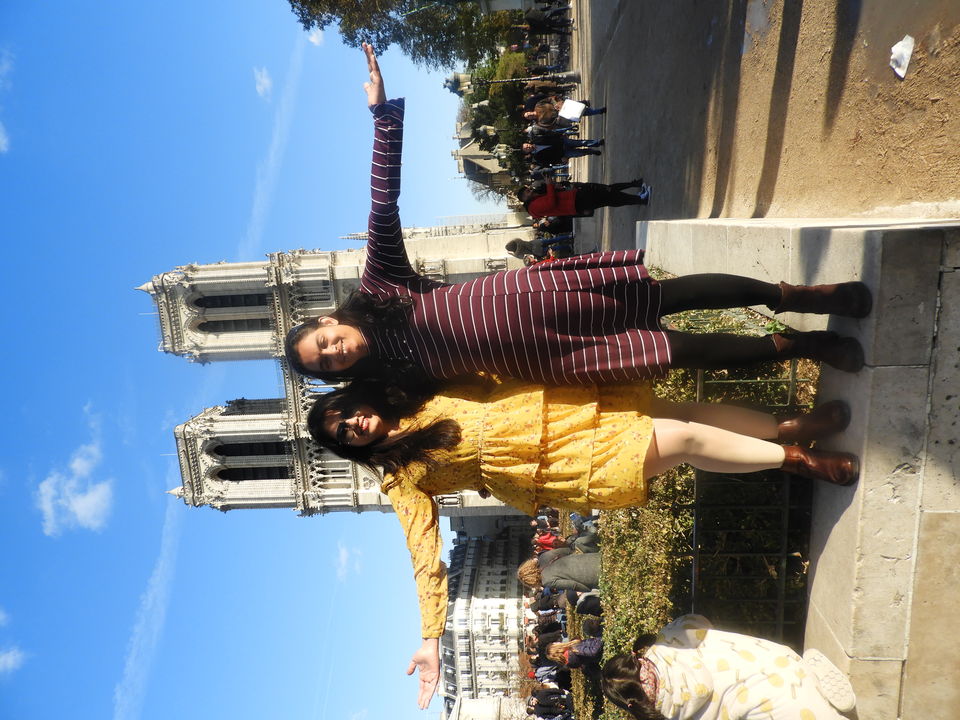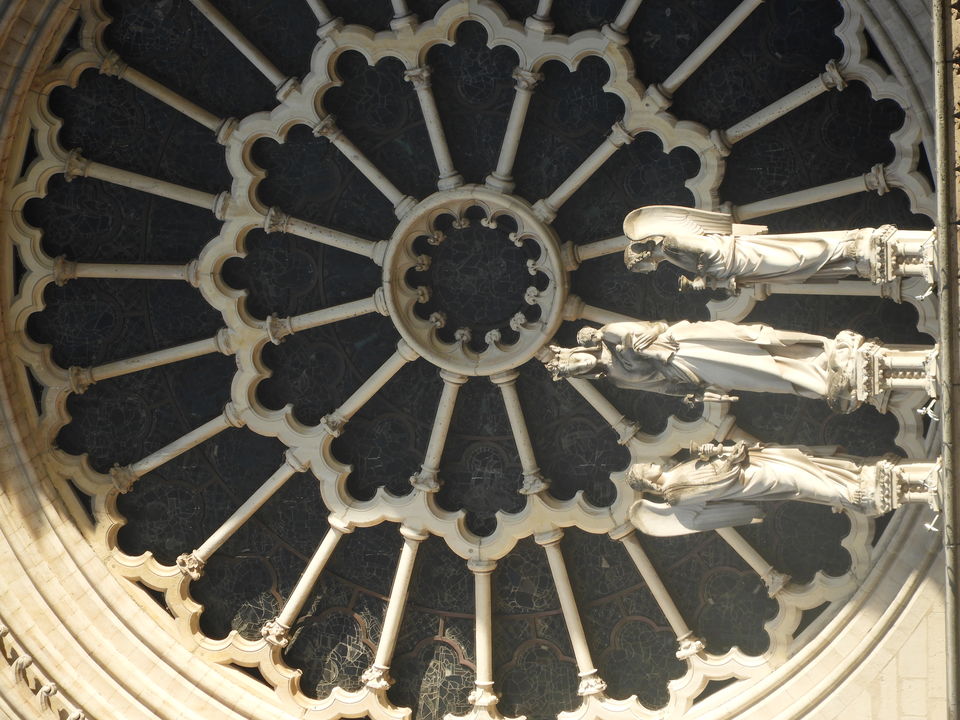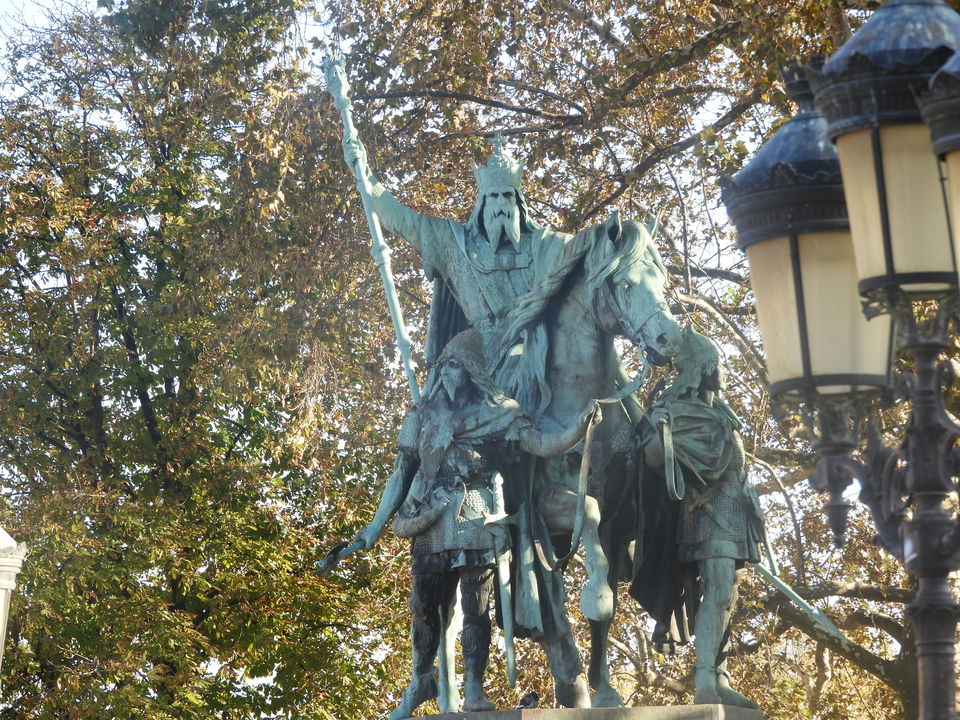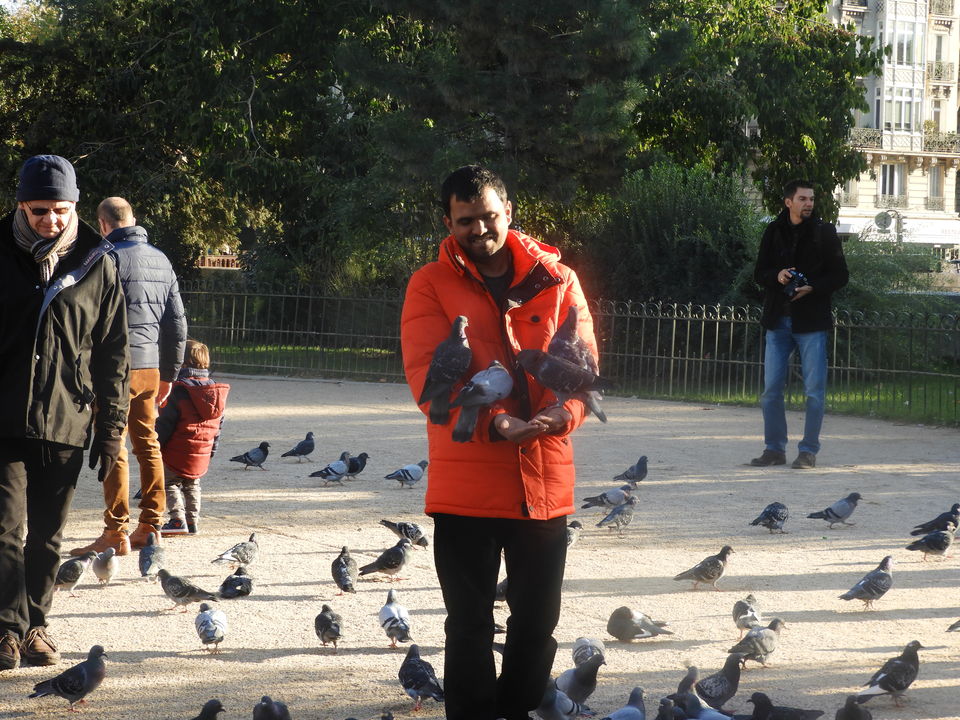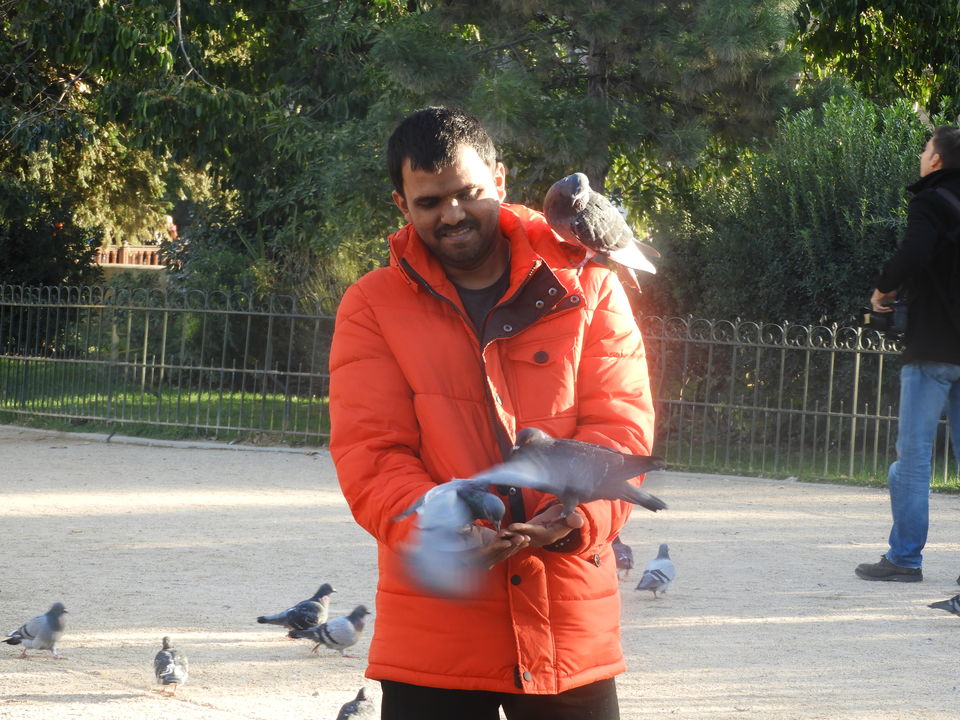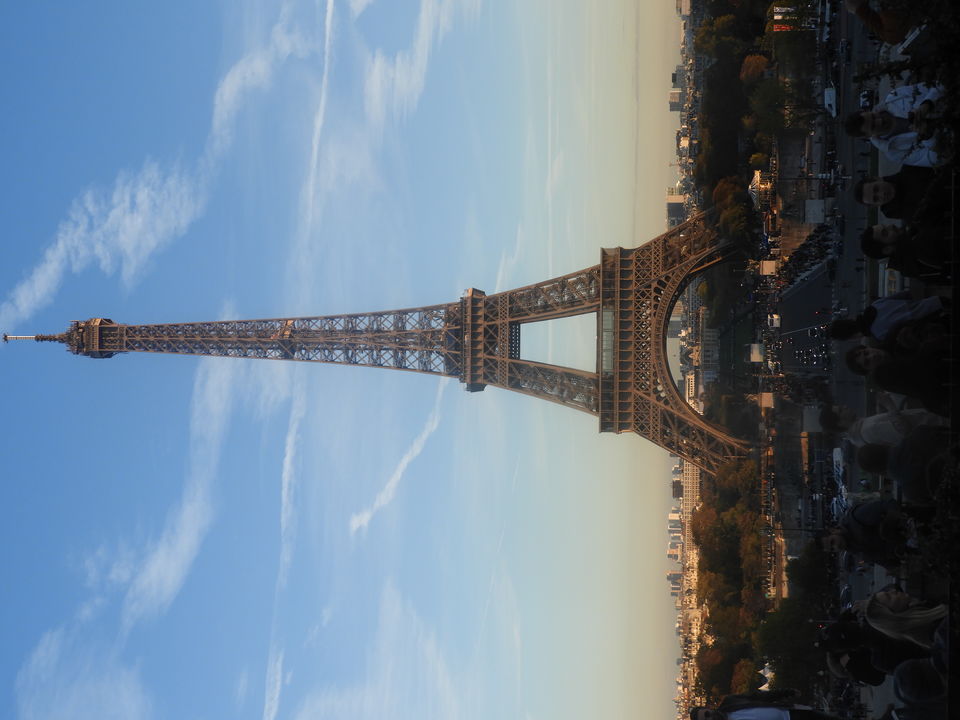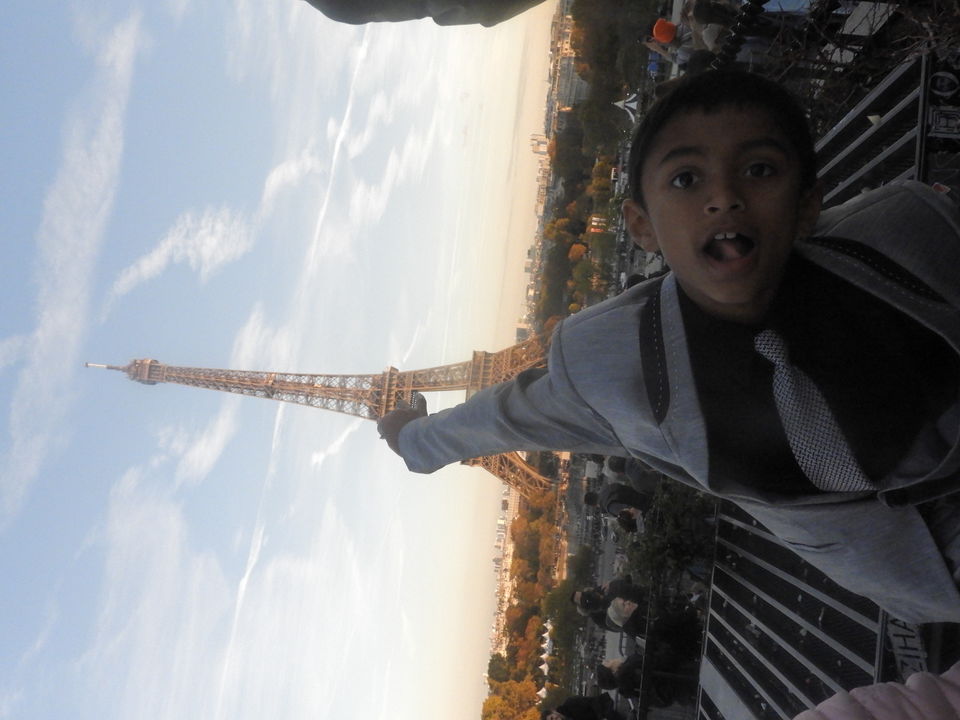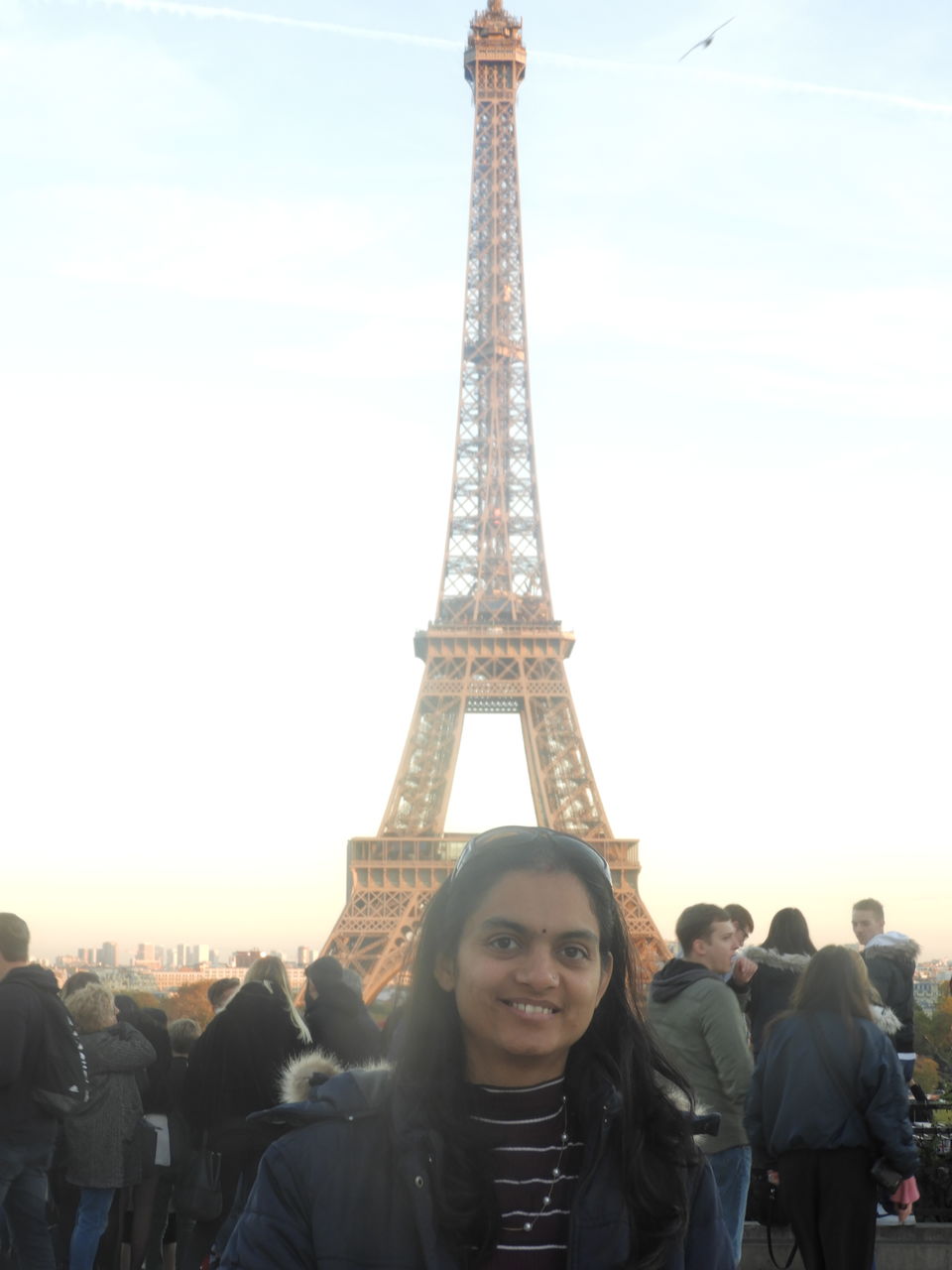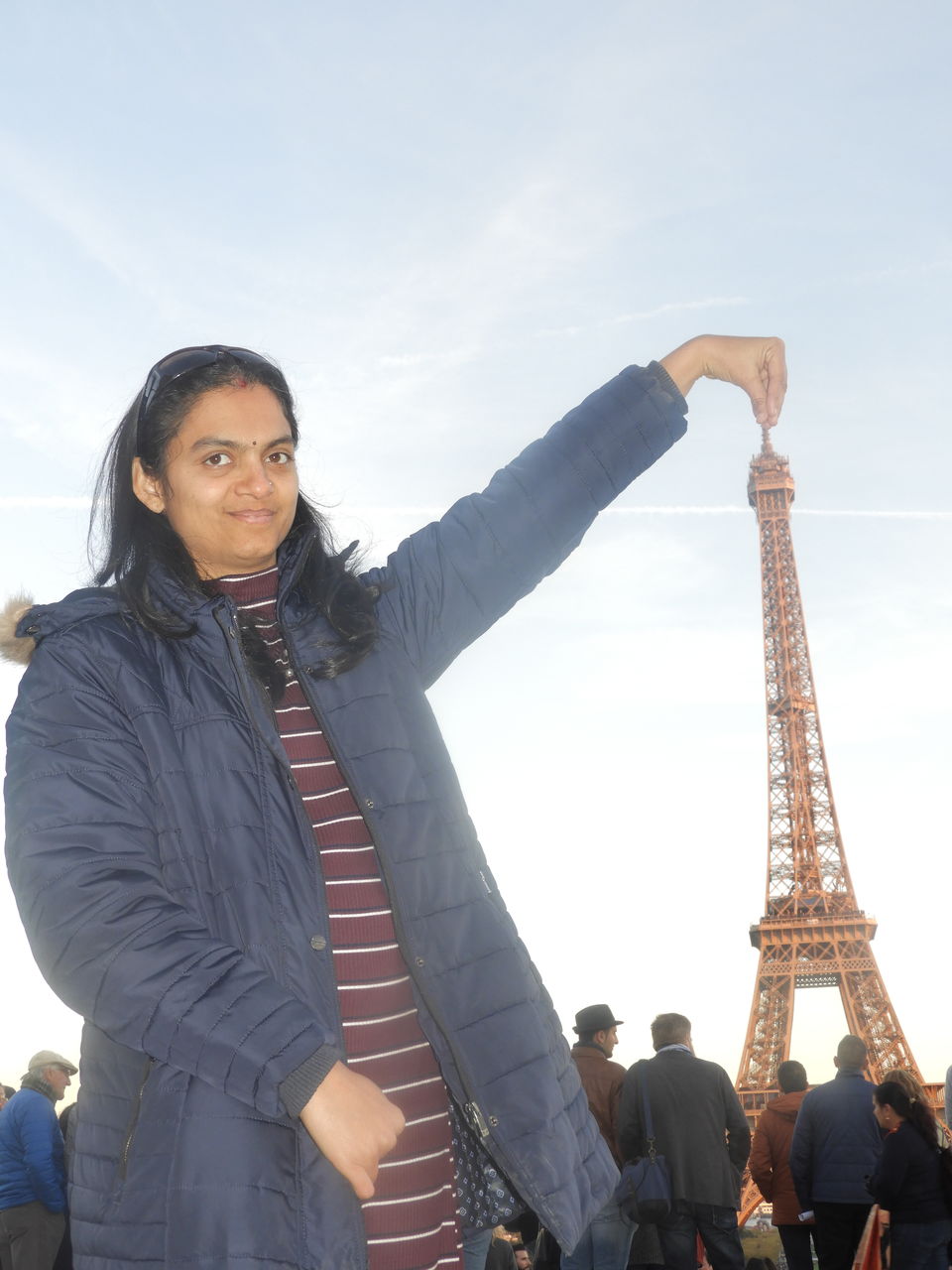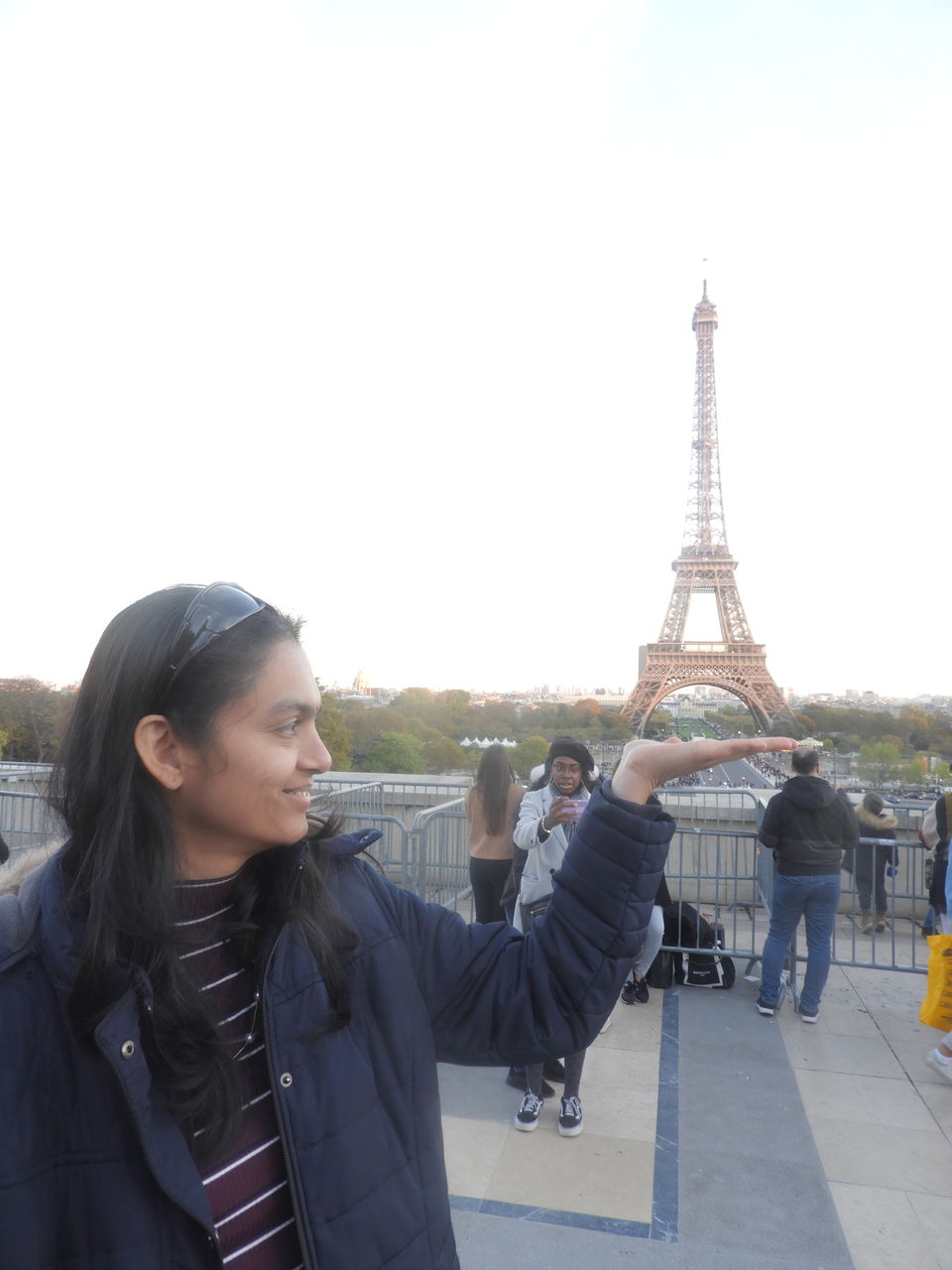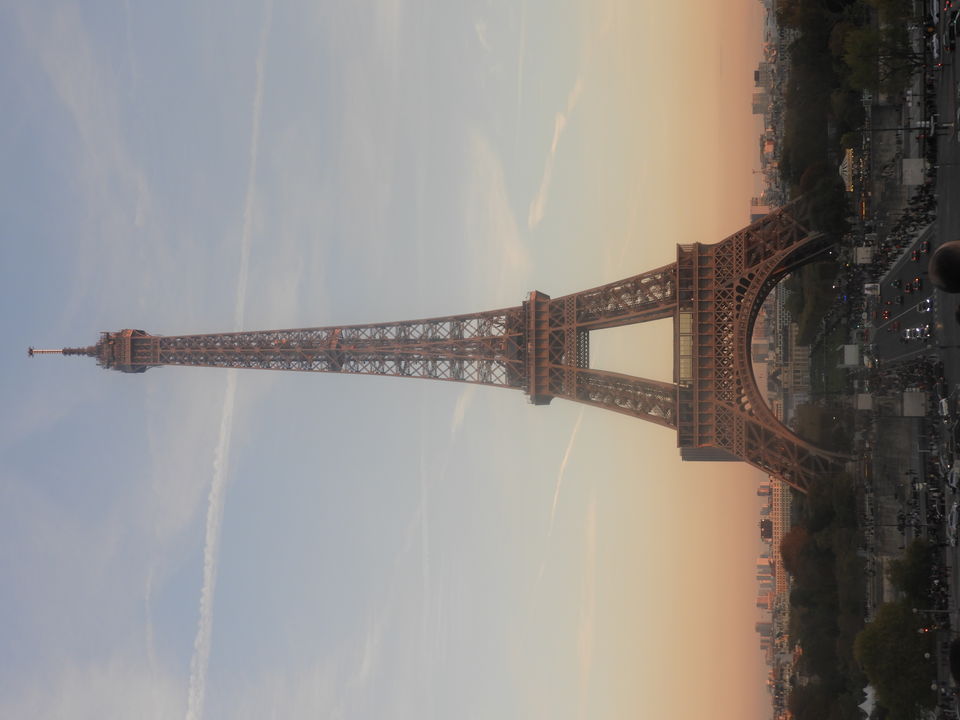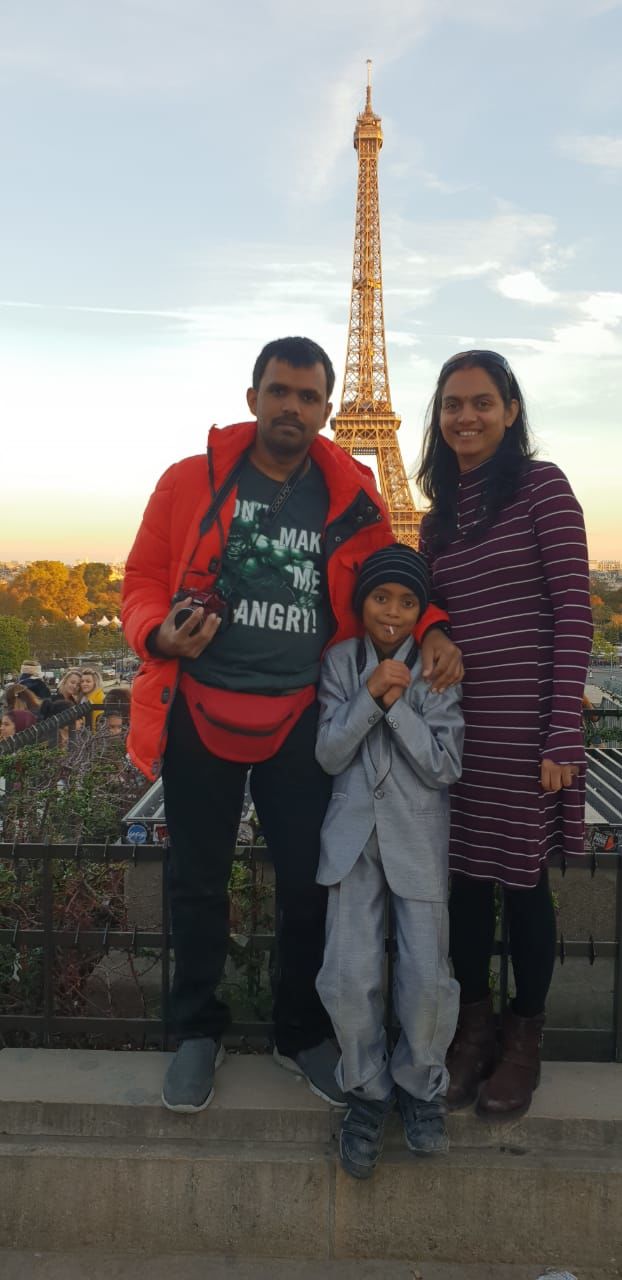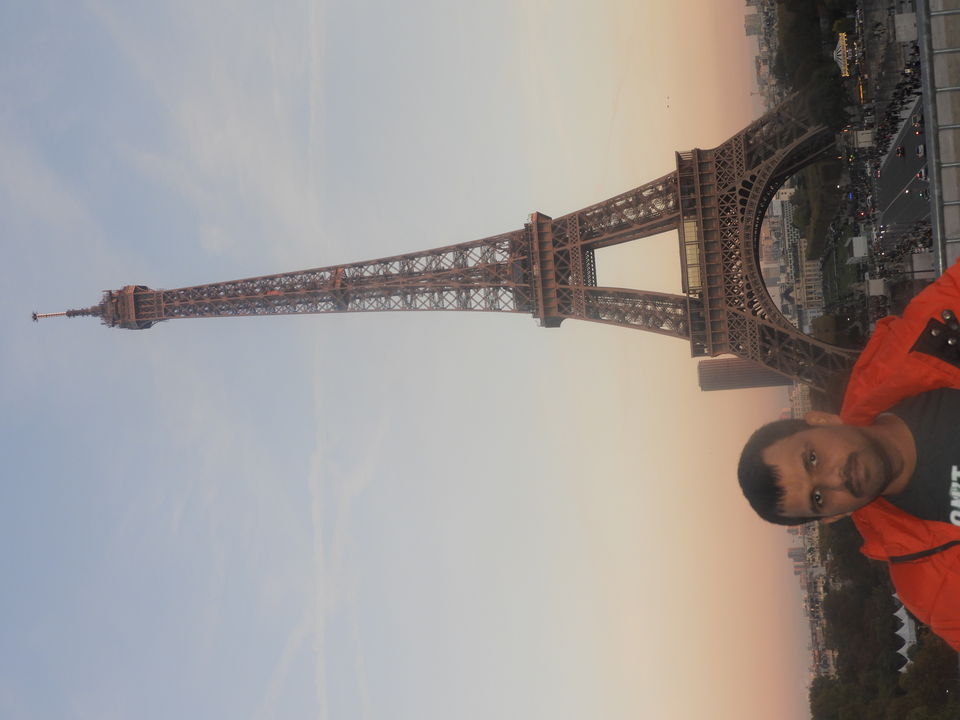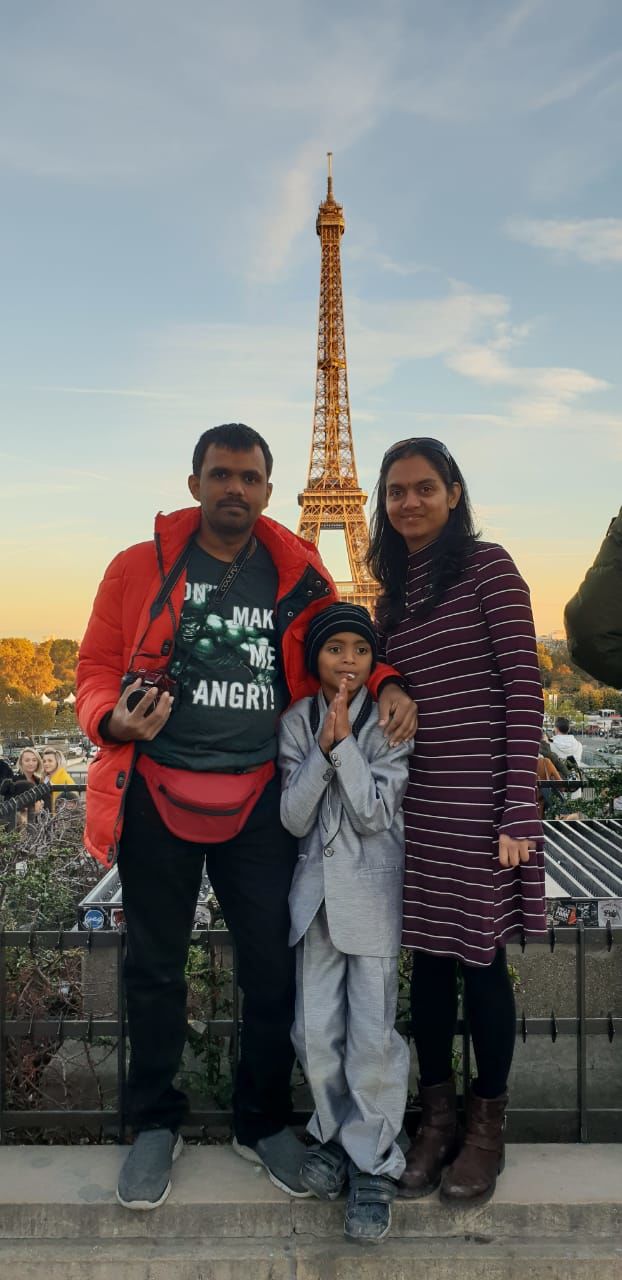 The rest of the evening was spent happily by walking and some shopping since none of the other sites were of interest for us. Also there was a unsuccessful theft attempt with us in one of the metro station and hence we decided to be safe than sorry and did not try to explore the city in the night. Don't be scared but take precautions when visiting.
Next day we bid bye to Paris by boarding ICE train from Paris to Stuttgart. Thank you Manju, Shwetha and Shravya for making this trip much more memorable for us :-)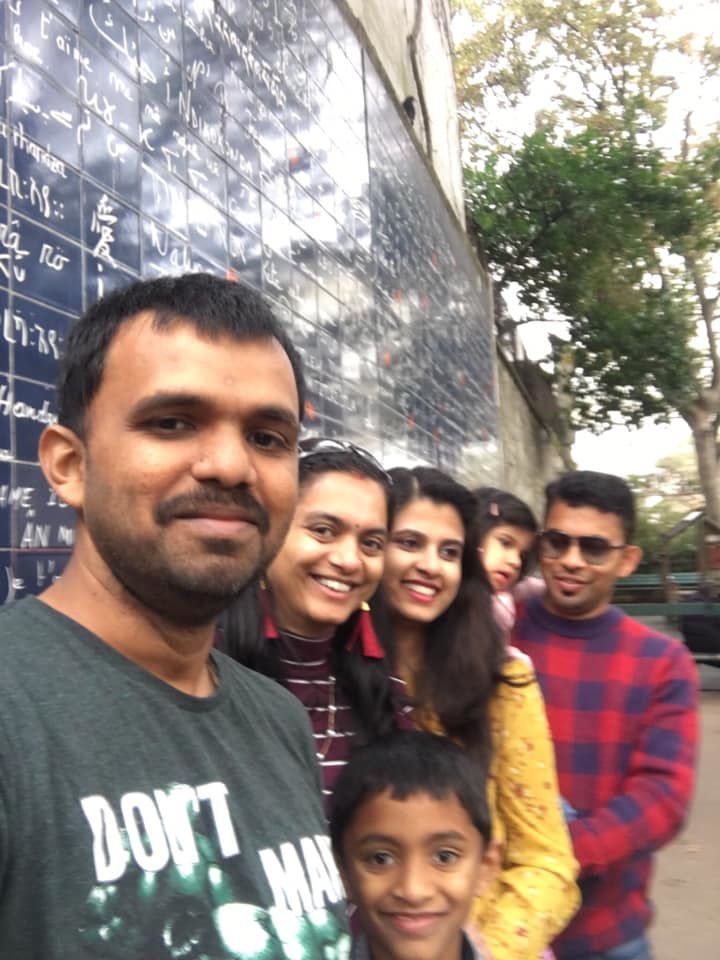 To readers of this blog : Paris has all the flavors for everyone to enjoy. So what are you waiting for.. Go and enjoy :-)