A visit to Paris is incomplete without visiting La tour Eiffel, named after the person who designed it - Monsieur Gustave Eiffel. We were in Paris on a Sunday and hence had to endure huge lines to get to the lifts . But even a moment on Parisian ground seems so enchanting that it least bothered us.
The ticket to the 2 ND level costed EUR 12 per person. ( Level 3 was EUR 25).while waiting in  line, Ihad an amazing time conversing in French with whomsoever I could find! Had to put those years of learning French to some use right! The security guard at the gate tried to bemuse me by telling that selfie sticks were not allowed and he would put mine in La Poubelle(Dustbin). Little did he know que je peux parler Francaise ( I knew french). The ride upward was a little cramped & crowded   which took around 4 mins. We directly reached Level 2 . Had an enchanting & mesmerizing view of the City of Lights. Also had some AMAZING Macaroons. Jasmine Flavoured! Costed around EUR 2 each but were so worth it. There were also two restaurants on the second level , but we didn't try out the food there as it was very  overly priced!
We also noticed few people taking the stairs to the top. Looked adventurous but we didn't want to break downat the beginning of  a Europe trip!After enjoying the view for a few minutes, we took the elevator to Level 1. Here was a glass floor. Was a little scary to stand on the glass but I mustered the courage and tried it! We couldn't do Level 3 as there was not enough time, but we heard that it is not very different than the second level.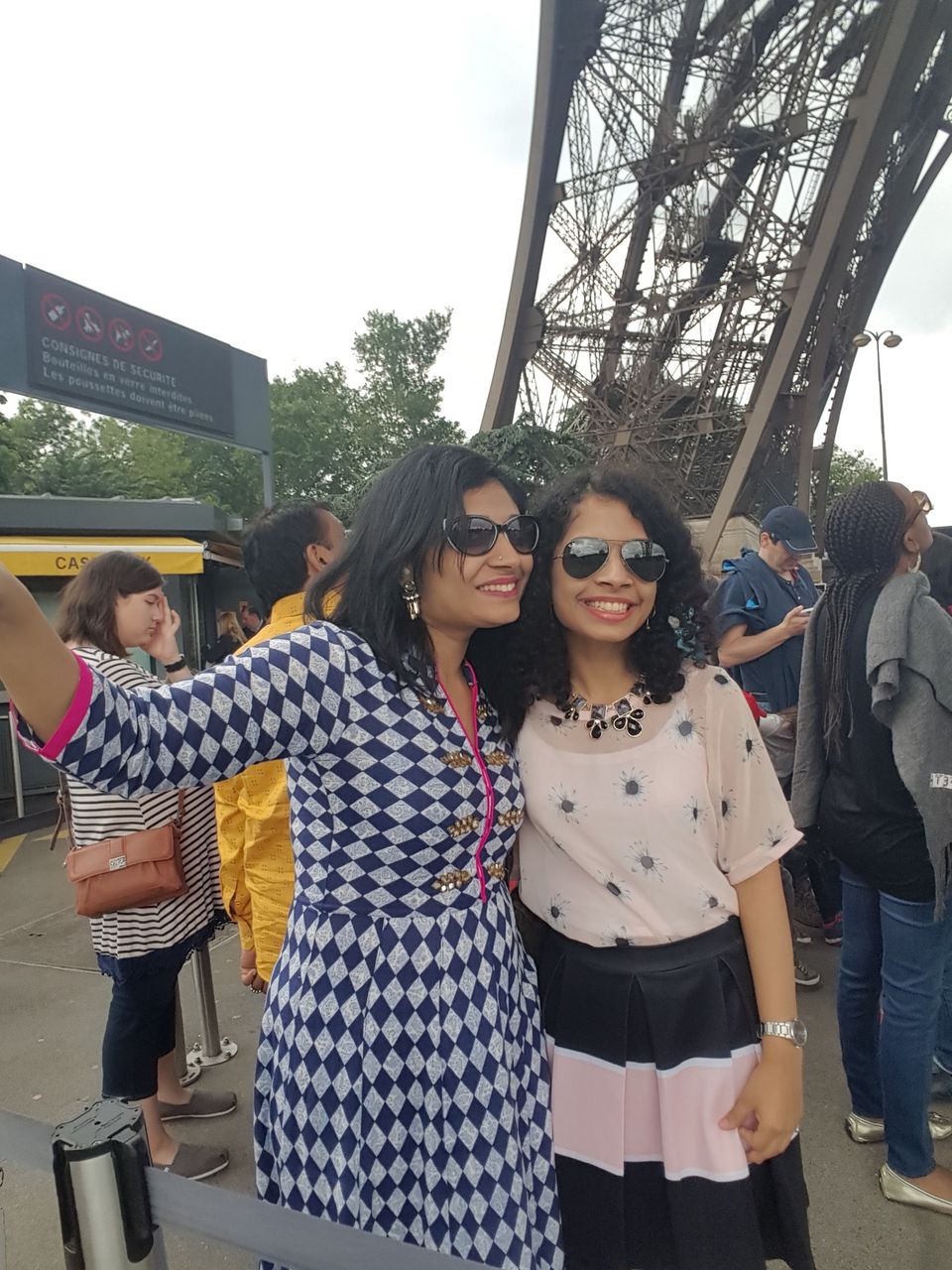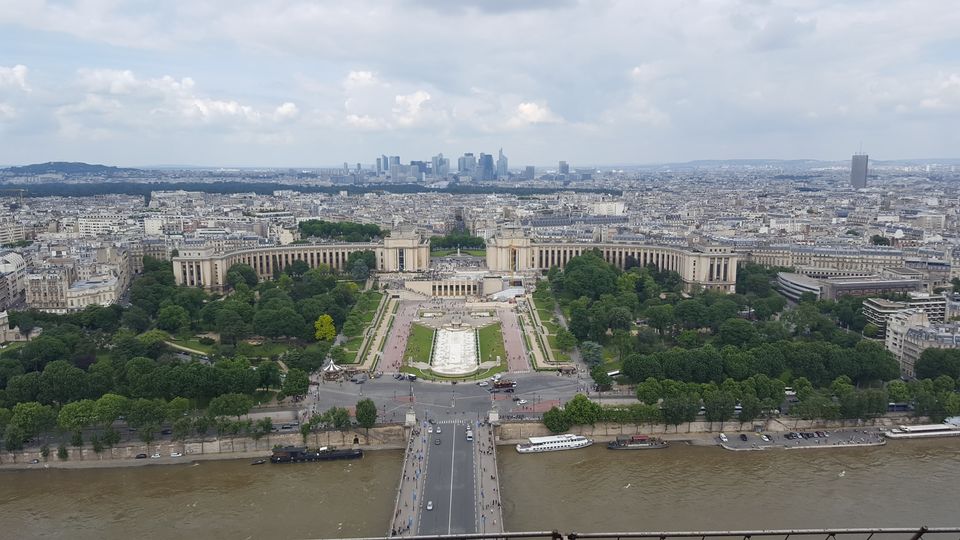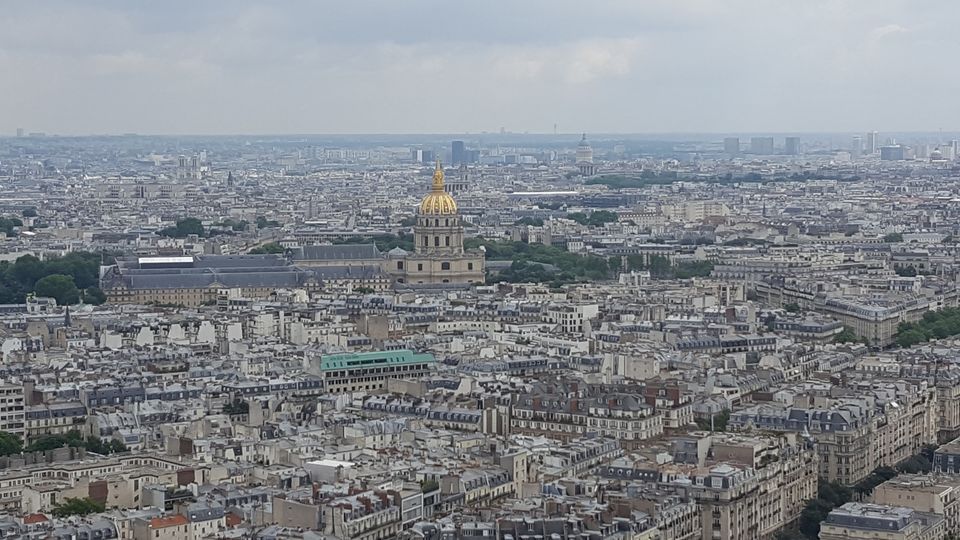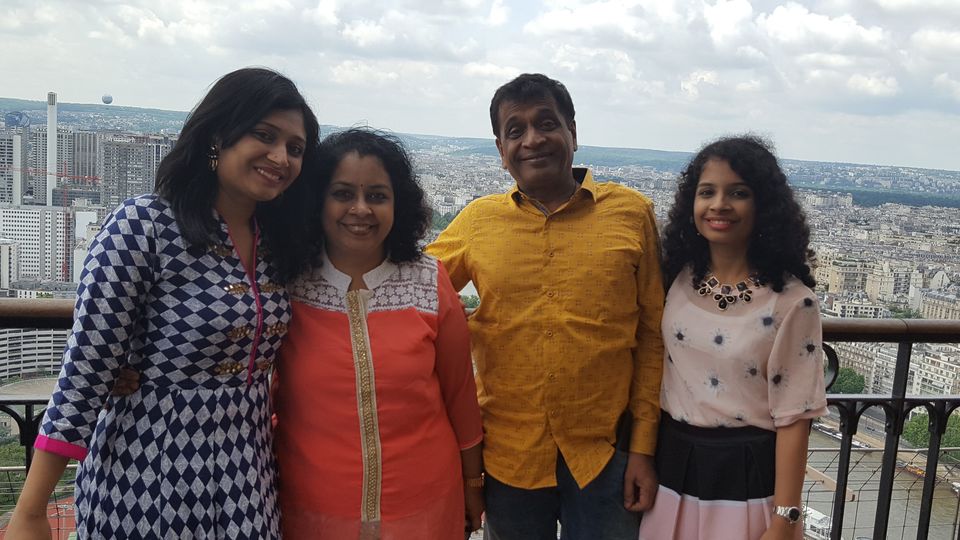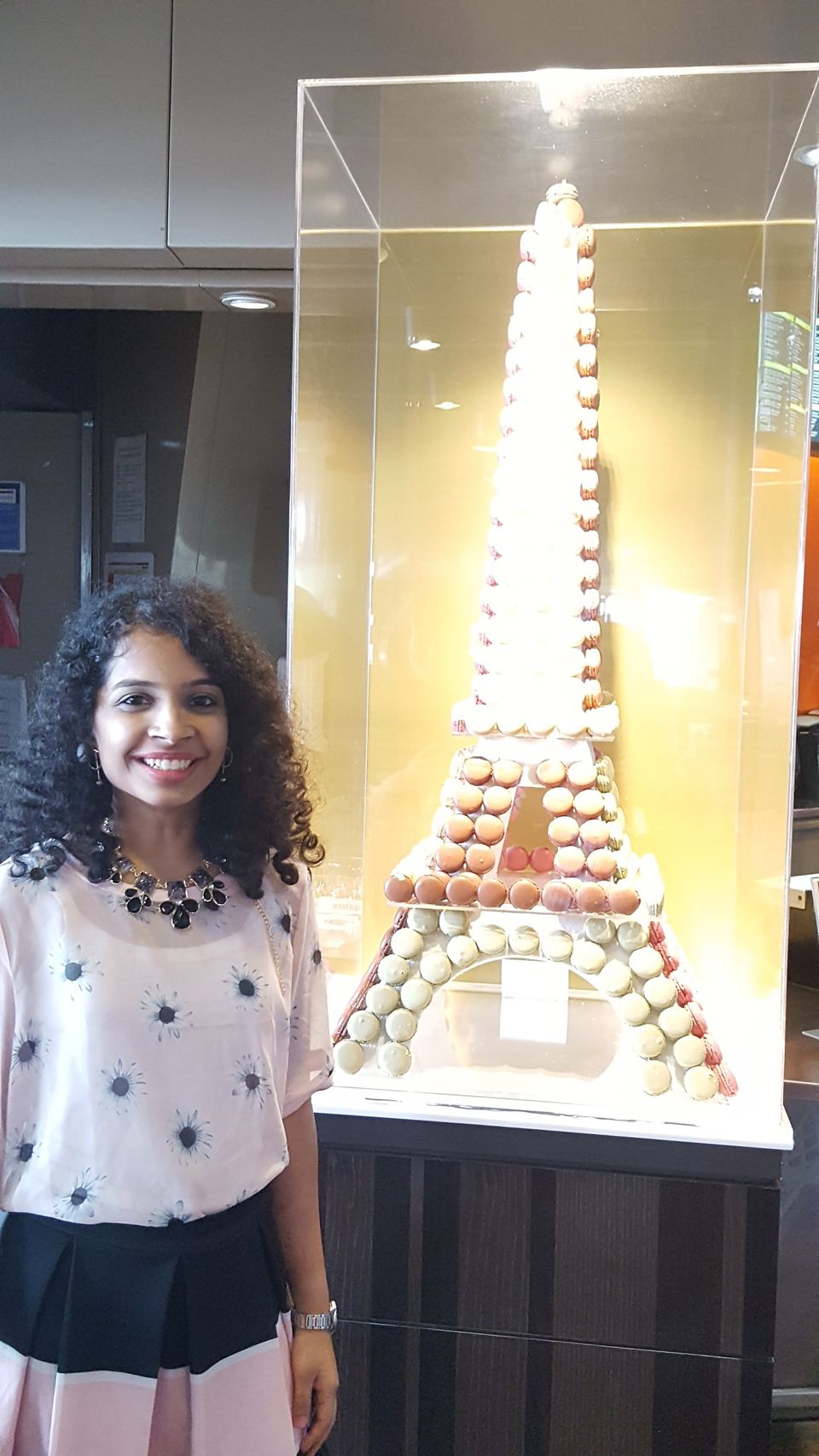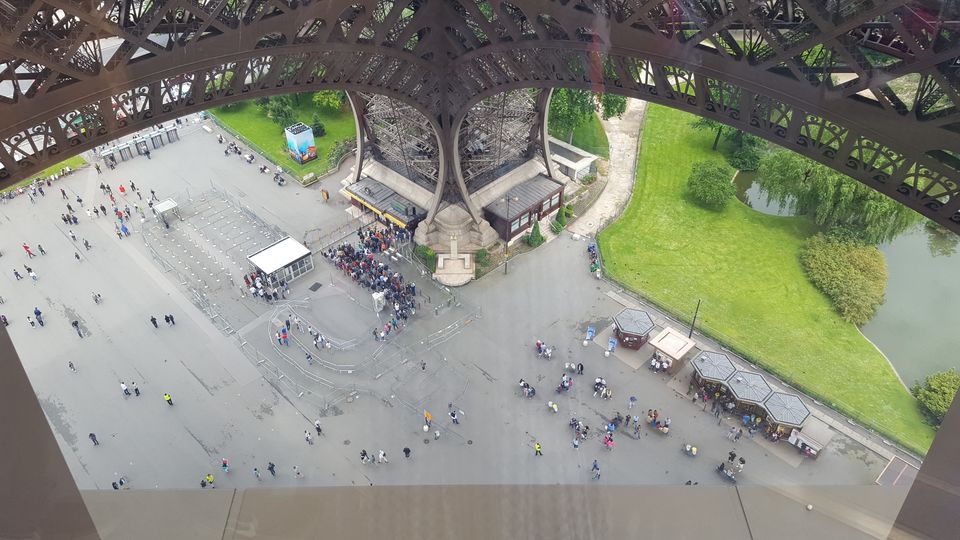 Seriously, the visit to Eiffel Tower was certainly mystical.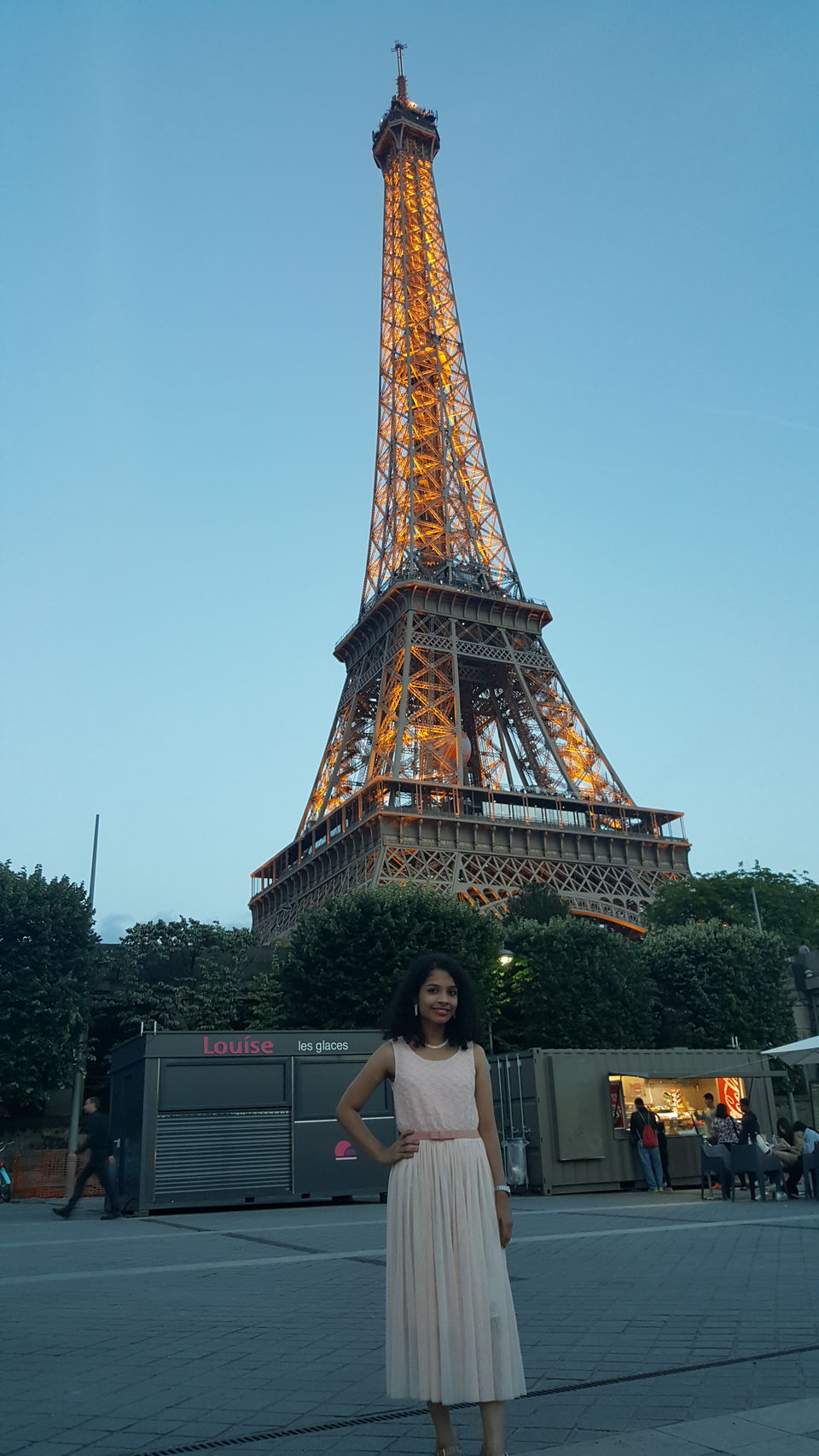 Later in the evening, we also got to do La Tour de  Illumination. The Tower illuminated with different lights was a feast to the eyes. Also there was FIFA going on then, ( I guess) and hence the tower is also reflecting a football!
The shimmering tower looked magnificent and I wanted to capture it's beauty forever!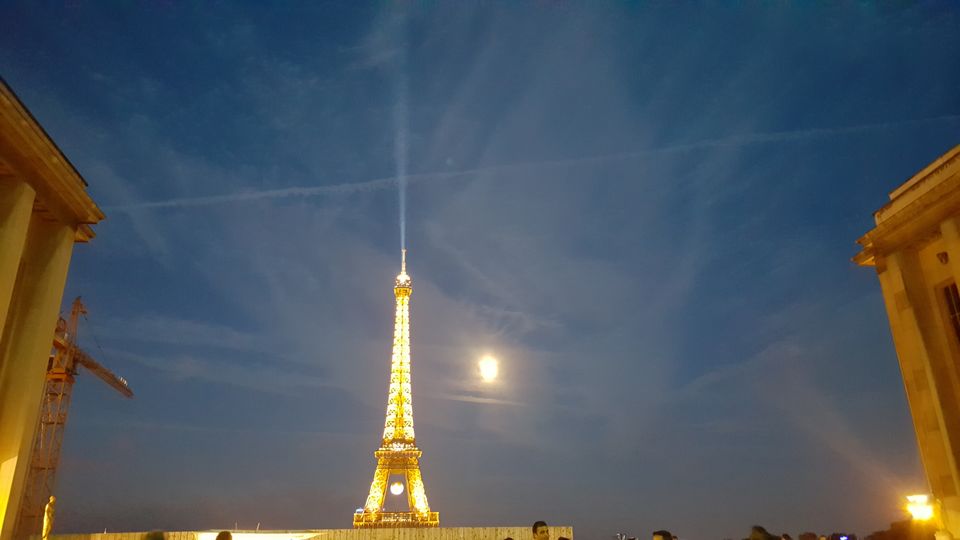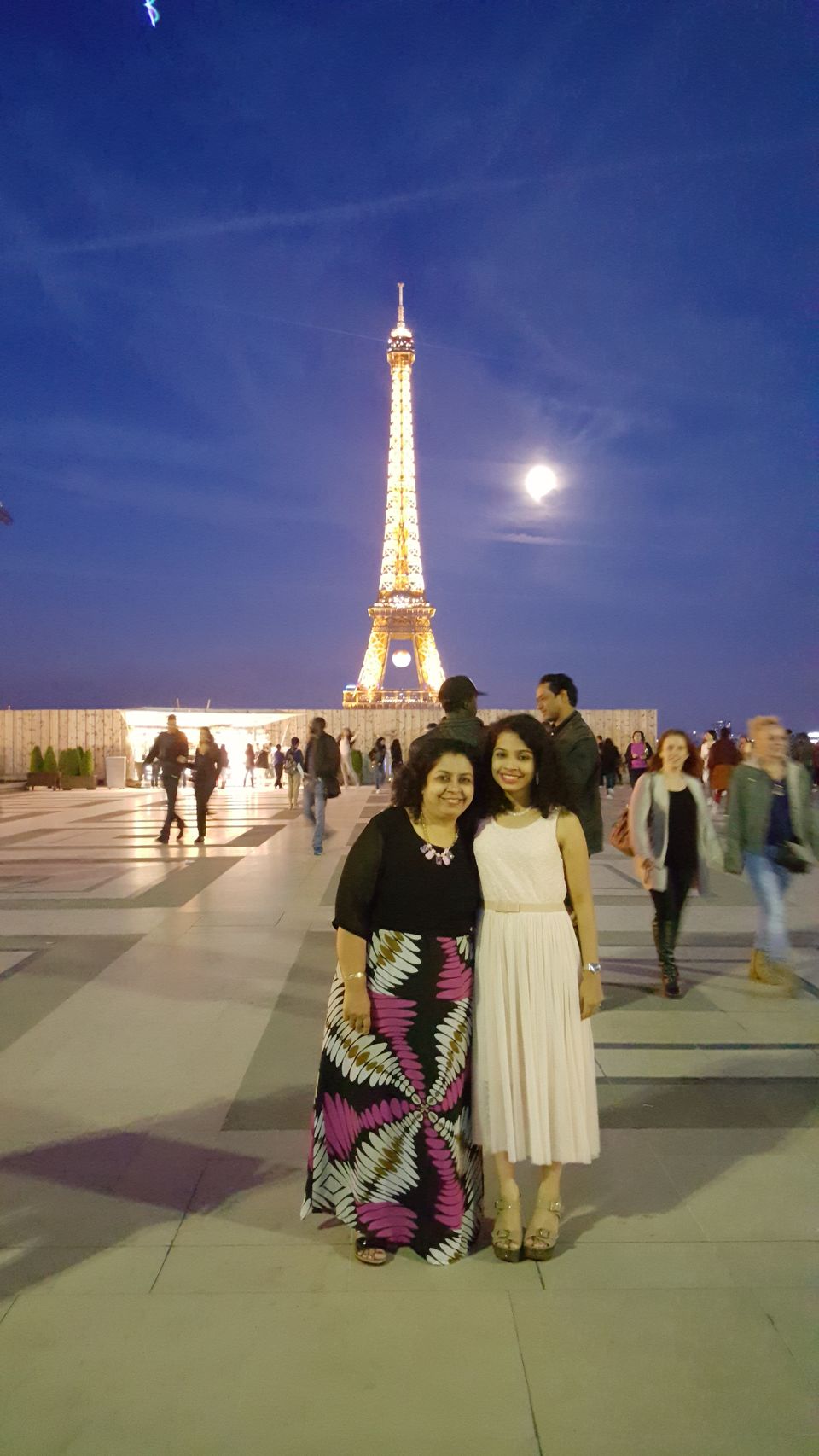 A definite visit if you are visiting Paris for the first time!