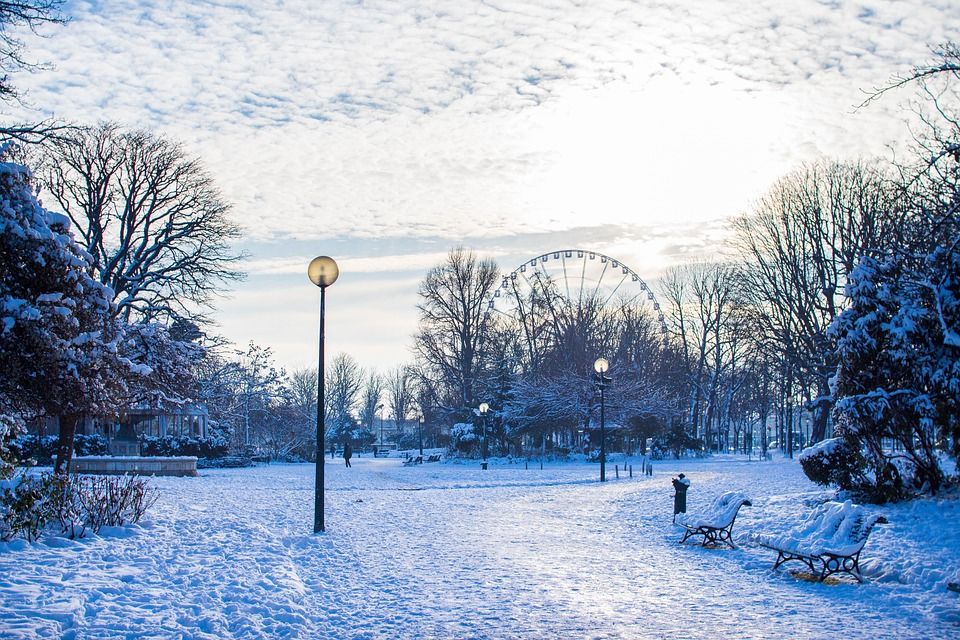 The 'city of love', Paris turned into a fairyland after receiving fair share of snowfall this year. The first snowfall swept the city this Tuesday making it look more breathtaking and romantic ever. Enthralled by the charismatic charm of this winter wonderland, locals and visitors shared several jaw-dropping pictures on social media.
Typically, Paris only gets snow 15 days a year and it is in form of just dusting usually but this year two inches fell in the French capital delighting both locals and tourists.
Here are some of the most spellbinding pictures shared by Instagrammers.
"Thank goodness for the first snow, it was a reminder--no matter how old you became and how much you'd seen, things could still be new if you were willing to believe they still mattered."
"Snow falling soundlessly in the middle of the night will always fill my heart with sweet clarity"
"The snow doesn't give a soft white damn whom it touches."
"Snow flurries began to fall and they swirled around people's legs like house cats. It was magical, this snow globe world."
"Thunderstorms are as much our friends as the sunshine."
"Snow isn't just pretty. It also cleanses our world and our senses..."
"To appreciate the beauty of a snowflake, it is necessary to stand out in the cold."
"Snowflakes are one of nature's most fragile things, but just look what they can do when they stick together."
"I wonder if the snow loves the trees and fields, that it kisses them so gently?"
"Winter is not a season, it's a celebration."
"The snow is sparkling like a million little suns."
"There's just something beautiful about walking in snow that nobody else has walked on. It makes you believe you're special."
"When snow falls, nature listens."
"Snowflakes are kisses from heaven."
Share your travel experiences with Tripoto here.