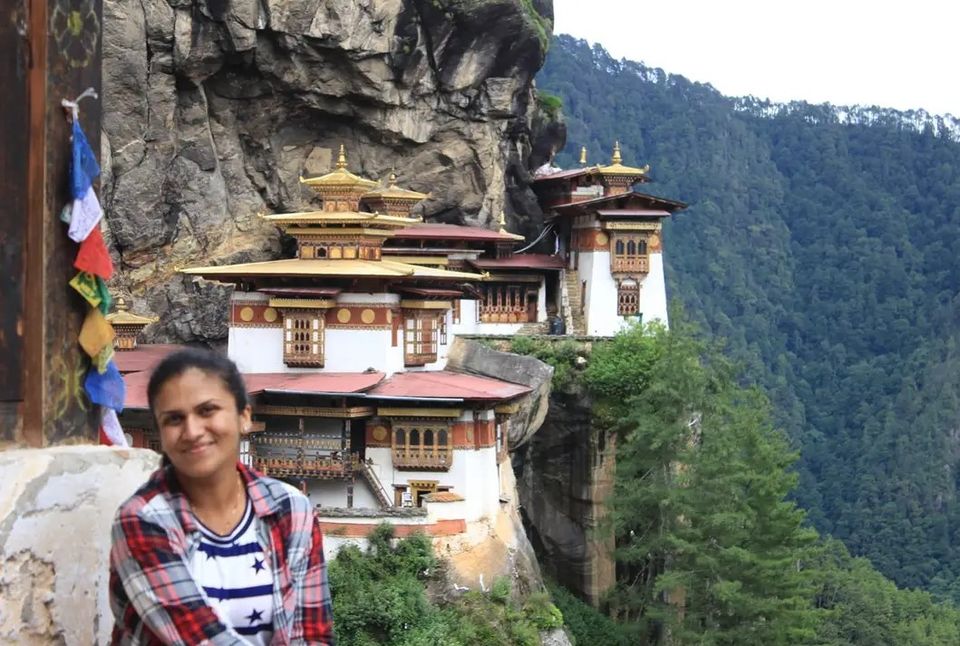 The only country in the world where nature is worshiped as God, where happiness of the people is much valued. People are in harmony and above all where mother nature is immensely blessed. Bhutanese believe not to harm anyone, even throwing a stone in the river is believed to be harming the river.
This takes me to the trek I had to the Tiger's Nest in the beautiful city of Paro. This trek was challenging. The lush green pine forest, the beautiful mountains and the breeze instantly take me to this experience. The Paro Taktsang Monastery on the Tiger hill from the foot hill looks like a crown on the top of the hill.
It looks tiny yet attractive, the glimpse of this beautiful sculpture with the white and brown borders look like a jewel decked up with glittering ornaments.
As we trek one finds many open shops selling beautiful artifacts which tempt you to wait and shop. The traditional attire of the ladies grab your attention with a sweet smile and shine in their eyes. The trek gets exciting and overwhelming as it progresses. It takes around five to eight hours to complete the trek up and down hill.
It is more appropriate to say that the hike to this beautiful place is challenging provided you have the right stamina and fitness. But it is worth the effort as the view from the hill is breathtaking.
As one proceeds on the hill the roads get narrower and has stairs. But take a break to look down behind and enjoy the glimpses of the scenic mountains the pine trees, wild flowers and many more.
Towards the monastery a beautiful waterfall awaits with the splash and sprinkles which literally refreshes and takes away all the exertion and you are all refreshed to explore the monastery. The monastery has beautiful paintings and a history to narrate. It is indeed very peaceful and calming inside. This makes it one of a lifetime experience, grab as many moments as you can standing at this altitude looking at Mother Nature and admiring every bit of it. As we start the down trek it gets easier and paced. The trek needs to be completed before sunset due to local restrictions.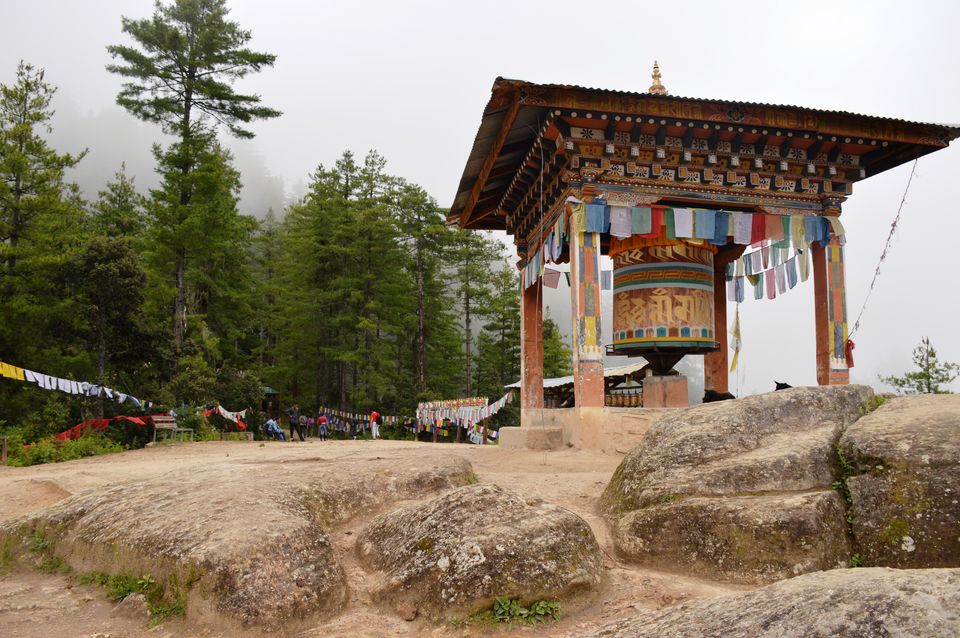 On the way back there is a beautiful home restaurant where one can enjoy delicious Bhutanese meals. This experience of having the meals gazing at the beautiful tiger's nest gives you the satisfaction of having achieved something and more over it holds you at the moment but as we all know something beautiful that has started needs to end sometime. What we can cherish are the moments, and today I could share this beautiful experience as one of my achievements. Enjoy the journey, treasure the memories, share them as sweet experiences and relive the happiness.
See you soon until next time…💖